Have you ever wondered what happens if you put silver dye on brown hair? It's a question many people have asked, as silver dye is usually used to lighten and brighten blonde hair.
But could it be used on darker shades too? In this article, we'll explore the effects of using silver dye on brown hair, so keep on reading to find out the answers to your questions.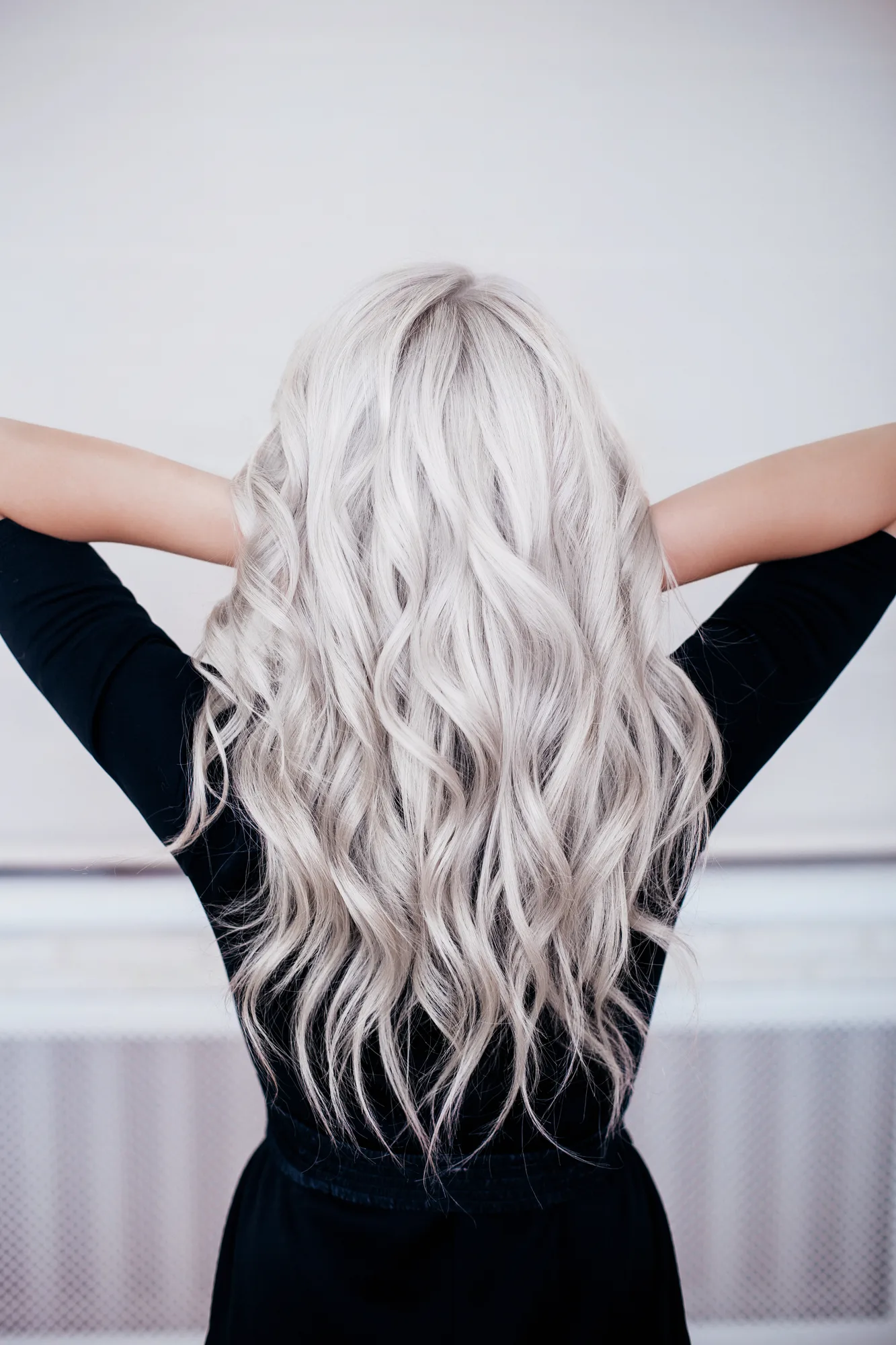 Which Hair Colors Are Silver Dyes Supposed To Work For?
Silver dyes are designed to work best on light to medium toned hair colors, particularly blondes, ranging from platinum to ash blonde.
Generally speaking, those with black, dark brown, and red hair should not use silver dyes, as they may turn green or muddy her color.
People with light brown hair can experiment, but have a high risk of the dye turning it green.
For those lucky enough to have a naturally gray/white base coloring (especially if paired with an eye color like blue!) then these types of dyes are perfect for creating that beautiful silver hue in your locks.
What Happens If You Put Silver Dye On Brown Hair?
If you put silver dye on brown hair, there are several potential outcomes. The most likely outcome is that the color will be a deep, cool-toned brown with a hint of ash in it.
This is because silver dye tends to counteract reddish hues, which are often present in brown hair, from the roots.
Whether the result is a subtle change or a dramatic one will depend on the shade of your natural hair and how much of the silver dye you use.
If you're looking for tips, it's best to use a semi-permanent dye for this, as it won't damage your hair as much and will wash out with water after a few weeks.
If you're looking for something more dramatic and long-lasting, you can opt for a permanent dye instead. However, this will require a professional colorist to ensure the result is the desired look.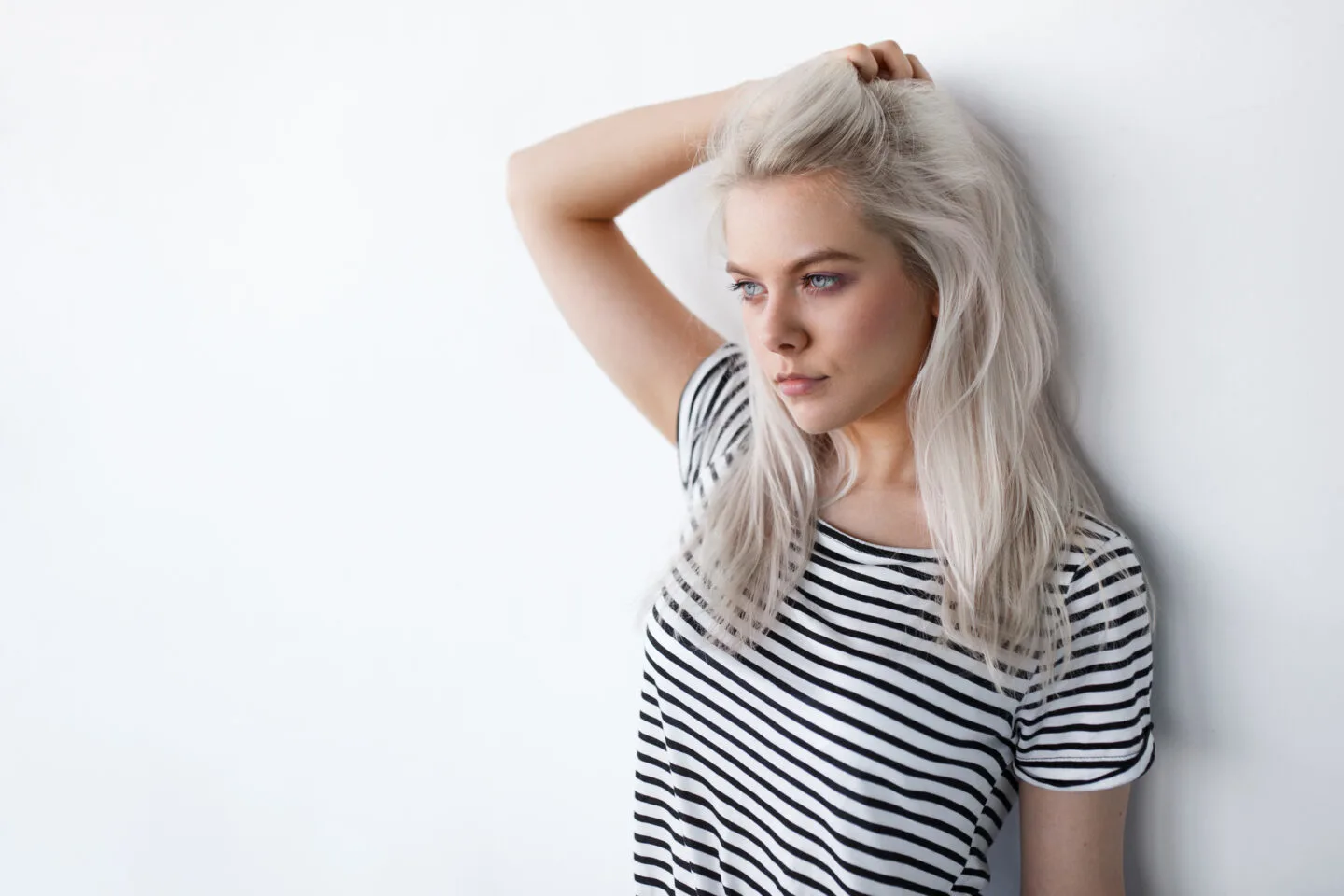 Can You Use Silver Dye on Brown Hair without Bleach?
If you are looking to add vibrancy and shimmer to your brown hair shade, without resorting to bleaching and peroxide, dyeing with a silver shade may be the way to go.
Silver dye works especially well on darker shades of brown hair, as it won't offer dramatic lightening but still provides the desired hairstyles with reflective tones.
It is a great way to stay true to your natural color, but also inject some personality into your style.
When using silver dyes on dark brown locks, note that you may need more than one application in order for the color to appear visibly following the dyeing process.
If you have already lightened your hair in some way, silver dye will work much easier in sections, and allow for greater vibrancy immediately after the first time through.
Can I Dye My Brown Hair Silver without Bleach?
Yes, it is possible to dye your brown hair silver without bleaching it, and using a developer. There are a few different ways to achieve this look.
Firstly, you could consider using a permanent dye that is specifically designed for the color silver.
This will allow you to change your brown hair color to a silver shade in one single step. Secondly, you can use a semi-permanent dye to gradually lighten your brown hair before applying a silver-colored toner.
It's important to ensure that you are not going too light before applying the toner, as this can affect the end result.
Finally, you could also consider using a temporary spray-on dye to get the desired silver hue without the need for permanent color changes.
Whichever method you choose, it is essential that you follow the instructions of the product correctly to ensure that the color change is successful and that your hair remains healthy throughout the process.
Depending on how dark your dark hair might be, it is entirely possible you will need to resort to some sort of hair bleach, to lift the color of your hair a little.
The bleaching process doesn't need to be extremely damaging to the hair, but if you have natural dark hair, it might be a good idea to get advice from a professional hair stylist.
What Will Silver Toner Do to Brown Hair?
Silver toner is a great way to brighten and add a cool, vivacious tone to your brown hair.
If you're looking for an alternative to copper and red tones, silver toner is a great way to go.
It can help to cut out any brassy, yellow undertones in your brown hair, and give you a more natural-looking, light brown shade that reflects the light.
Depending on the product you use, silver toner can lighten dark brown hair and leave you with a cool-toned, light brown shade.
It is also great for evening out any balayage or ombre colors you may have, or for freshening up any faded colors.
Silver toner should be applied professionally at a salon by an experienced professional, as they will be able to adjust the tone of your hair correctly and safely.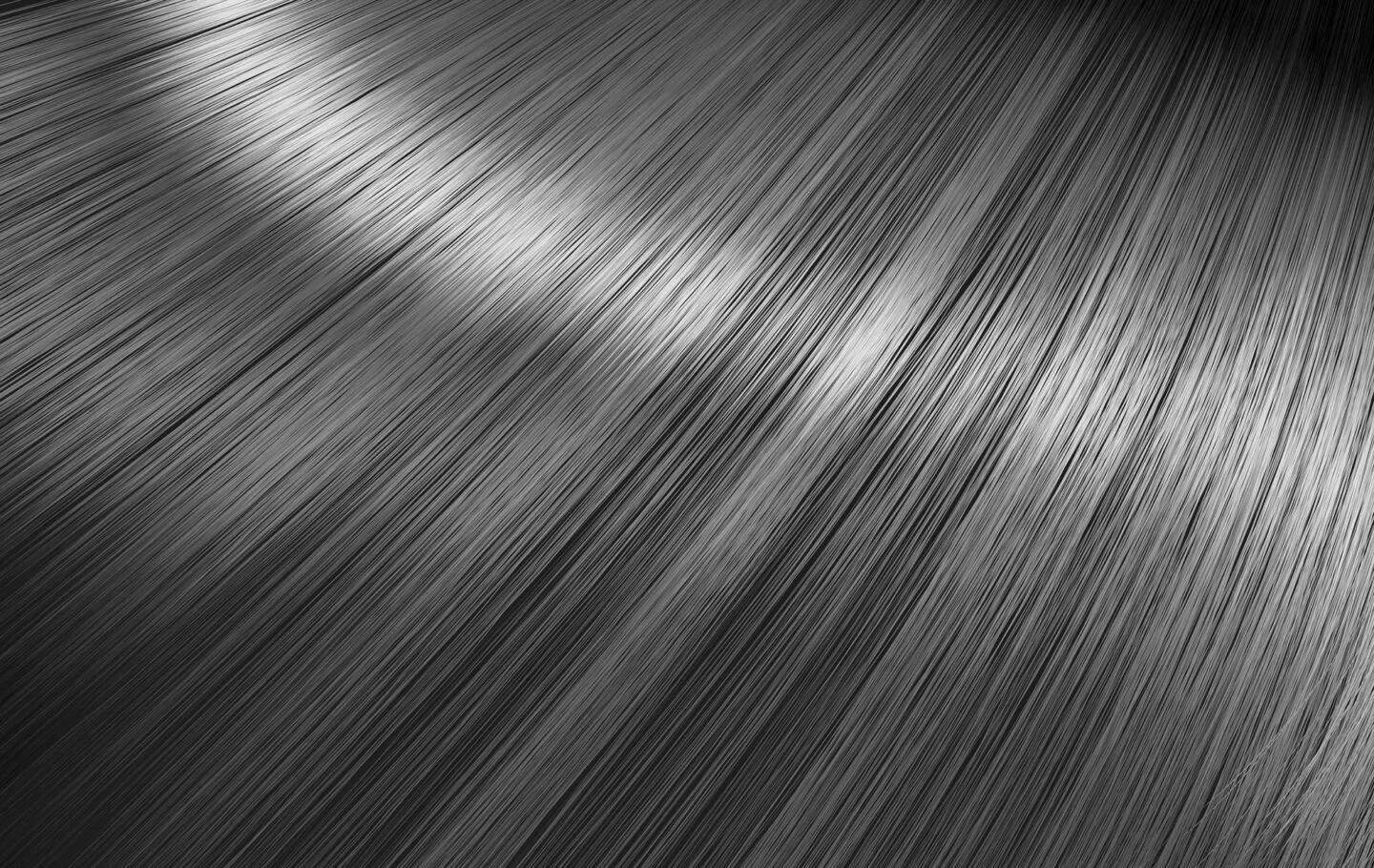 What Does Silver Dye Do To Blond Hair?
Silver dye is a great way to give blond hair an edgy, modern look. The cool tones offered by silver dye can help blondes to create a fun and fashionable style that stands out in a crowd.
Silver dye can also add texture and depth to naturally lifeless looking locks.
Depending on the shade of silver you choose, it can create an icy, platinum tone or a more subtle and glossy finish. For lighter shades of blonde, silver dye helps to tone down warm hues.
This can bring out your underlying highlights without damaging the hair strands or having to use bleach.
With good haircare maintenance, silver dyed blond hair has the ability to look beautiful all year round.
What Does Silver Dye Do To Black Hair?
Silver dye can be used to create a stunning and eye-catching look when applied to black hair.
It adds a cool, metallic hue to the hair that can be used to produce a variety of different looks.
Depending on the shade of silver dye and the amount that is used, it can create anything from a subtle highlight to a full-on chunky highlight. Silver dye is also an excellent way to revive dull and lifeless black hair.
It can give the hair an extra boost of shine and volume, giving it a healthier and more vibrant appearance.
Silver dye is less damaging than traditional hair dyes, as it doesn't require bleaching or harsh chemicals to achieve the desired color.
Additionally, since silver dye lasts longer than most traditional dyes, you can get more out of your color over time.
Overall, silver hair dye is an excellent option for those looking to add a unique style to their black hair.
What Are The Benefits Of Using Silver Dye On Your Hair?
Not only can silver hair dye help tone down brassiness and impart some coolness to your highlights, but many purple shampoos also contain silver dye in order to promote an overall healthier hair color.
Silver dyes are great for preserving your color by locking it in with a purple hue that helps neutralize yellows and oranges.
Silver dye can help give hair additional shine and strength due to its concentration of purple pigments.
It's no surprise that using silver dye on your hair is one of the best ways to keep your mane looking beautiful and vibrant.
What Happens if You Put Silver Dye on Yellow Hair?
Putting silver dye on yellow hair is a risky move, but the results can be beautiful and unique.
The silver dye has to be carefully chosen in order for it to work correctly; some brands of silver dye are too harsh for lighter hair, so make sure you're getting one that's specifically for blondes.
After the process is done, the result is a cool ash blonde with various shades of silvery hues running through it – perfect for those who want something stylish yet subtle.
Will Silver Dye Cover Yellow Hair?
Dying your hair silver may seem like a daunting task, particularly if you have a yellow tint to your hair.
Many people experience yellowing of their hair over time due to age, build-up of product and sun exposure on the head and scalp.
The good news is that a grey shade or a silver dye can be an effective way to cover up any yellow tones you may have in your hair, without turning your hair grey.
To ensure a successful colour result, it's important to invest in a dye that is specifically made for silver hair and use it according to the instructions on the box.
Always follow up with a deep conditioning hair masks, to recoup any lost moisture, and to help keep the health of your hair at an optimum level.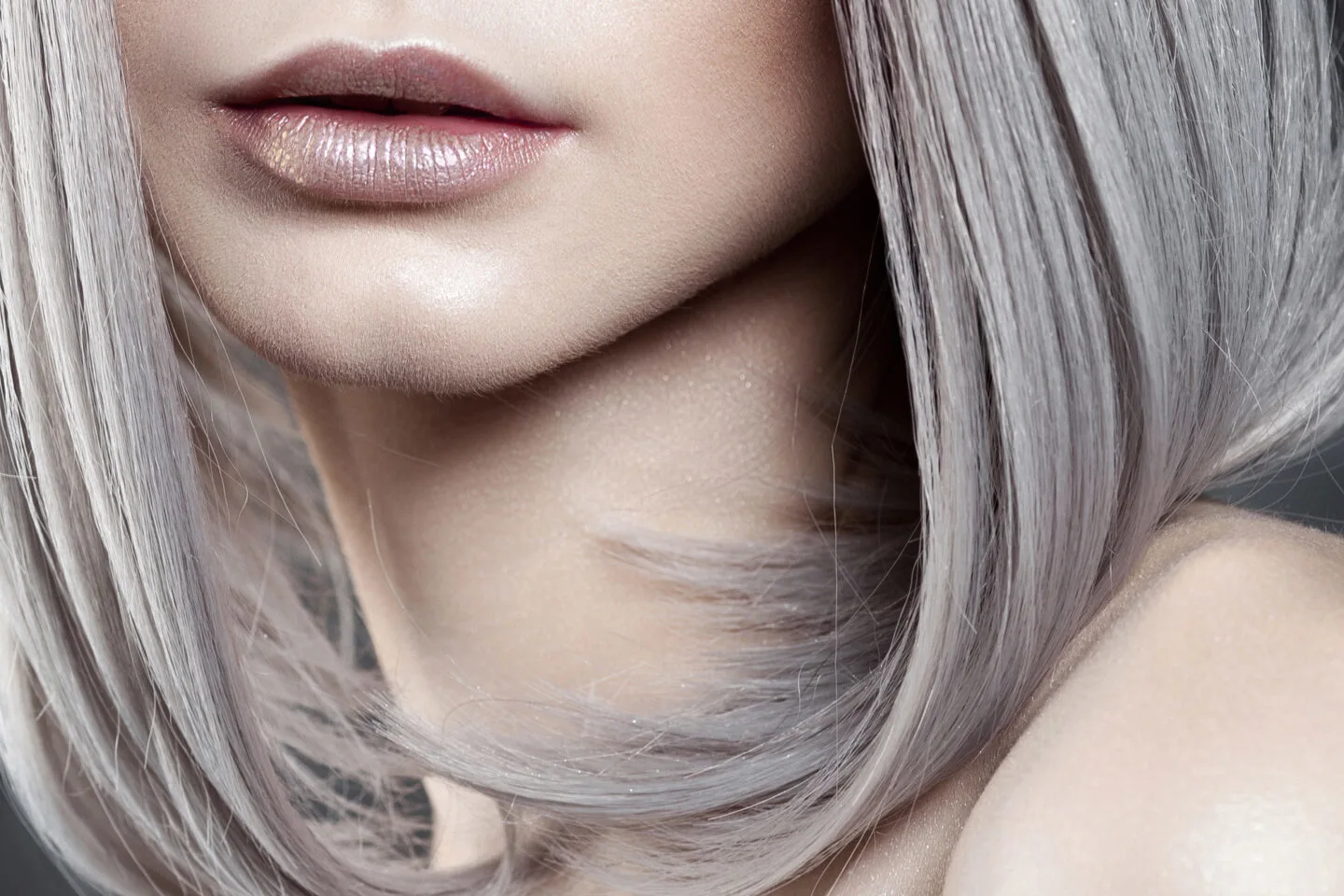 Can Silver Hair Dye Cover Up Grey Hairs?
Many people wish to cover up the grey hairs that appear with age, but are hesitant to use a silver hair dye on their tresses.
Fortunately, it is possible to take advantage of the benefits these dyes offer without completely changing your hairstyle and color, using hair care products. You can even opt for silver highlights.
Silver hair dye allows you to subtly blend any grey hairs, rather than turning them an unnatural hue like other traditional dyes.
It's easy to apply it to your hair, and can be used along with highlights or lowlights to achieve a natural-looking, youthful result.
What's more, using this type of dye on grey hairs has the added bonus of helping to nourish them in the process.
What Happens To Silver Hair When You Use Purple Shampoo?
While silver hair can be incredibly beautiful, it's not always easy to maintain without the help of products.
That's why purple shampoo or conditioners, is a godsend when it comes to keeping that icy color vibrant and glossy.
Purple shampoo / conditioner works by counteracting brassiness, which reduces the yellow tones that can actively make gray hair appear duller.
Depending on how often you use the product, it's possible to see more silver tones emerging in your locks as the months go by.
The addition of collagen and other proteins found in purple shampoos can also give each strand more volume and texture, so overall your look will become much healthier as well.
What Is The Upkeep Of Silver Hair Like?
Various factors such as genetics, bleach damage, and styling products can leave silver hair in need of regular upkeep.
To maintain its natural shine, grey hair should be cleaned using a specifically-formulated shampoo that is designated for grey hair.
Afterward, it's important to follow up with a conditioner to add softness and manageability; this helps prevent the unwanted effects of hard water like dryness or brittleness.
Once washed and conditioned, styling products can be used for area control – like wax for flyaways or to tame down frizz.
All of these steps combined help draw out the natural beauty of silver locks, making them look their best on a regular basis.
Can Silver Hair Dye Cancel Out Brassy Tones?
Silver box dye is formulated with blue and purple pigments which neutralize yellow and orange tones in brunette hair, leaving behind a beautiful silver shade, with no unwanted tones.
It can also be used to enhance gray or white hair, resulting in an even more vibrant color.
With regular use of silver hair dye, you will be able to keep pesky brassy tones at bay while keeping your hair blonde, but you can always use home remedies like lemon juice and baking soda, if you're still unable to find a solution to remove the brassy tones, when you wash your hair.
What Can I Do, If I Want To Dye My Hair Silver?
If you're looking to make a bold statement in the world of hair coloring, silver may be the hue for you.
Switching from brown to silver hair is a process and requires preliminary lightening to achieve your desired color. First, it's best to start by bleaching your hair with a high-lift dye and then tone it with an ash toner.
Doing this will help minimize brassiness that could come with lightening your tresses. If done carefully, you can keep damage at bay while achieving the grayish-silver look you're striving for.
Regular use of purple shampoo and conditioner can help keep the brassiness away, allowing you to proudly flaunt a head full of vibrant silver locks.
Summary
What happens if you put silver dye on brown hair? Can you go from brown to silver hair? Silver hair dye can be an effective way to cover up yellow and brassy tones in your hair, as well as give it a cool, silvery hue.
It's important to invest in a dye specifically made for silver hair and follow the instructions on the box; doing so will ensure that you get the beautiful results you desire.
In addition, purple shampoo can be used help keep your silver hair vibrant and glossy by counteracting any brassiness.
Finally, it's important to follow up the dyeing process with a deep conditioning treatment to prevent dryness or damage.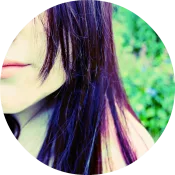 Hi, my name is Gemma, and I'm the owner of MakeupMuddle.com. I'm a true beauty obsessive, and love writing about anything to do with beauty – I have been a beauty writer since 2012.
As well as owning Makeup Muddle, I also own GemmaEtc.com, and love sharing my thoughts and feelings about the greatest (and not so great) beauty products!