Blistex is a super popular brand when it comes to lip balms, but is Blistex good for your lips? Blistex is popular, but is it actually beneficial for the lips?
Does Blistex improve the lips, or is it bad for your lips to use Blistex? If you'd like the full low-down, keep on reading to find out all about Blistex.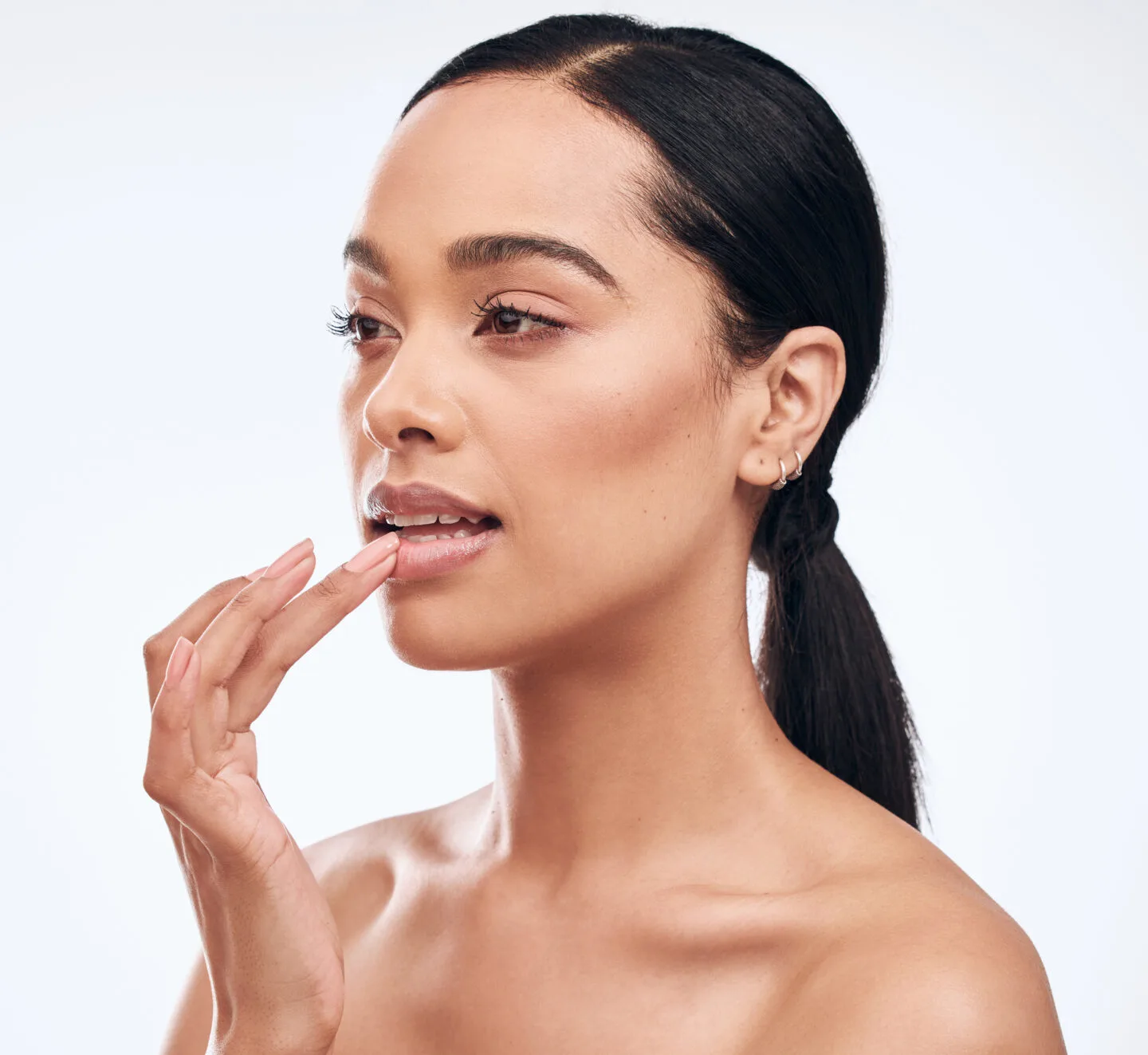 What Is Blistex?
Blistex is a moisturizing lip balm brand that claims to help to soothe sore, cracked lips.
It can be used daily to provide lips with lasting protection from the sun and wind, as well as everyday environmental stressors.
Not only does it hydrate your lips, but also provides a layer of invisible protection that helps keep moisture in for longer.
Blistex also comes in a variety of flavors and varieties, such as their unique Cold Sore Cream – specially formulated to help relief during a cold sore outbreak.
With an effective lip balm like Blistex on hand, you can make sure that you'll have soft and supple lips year-round. You'll also find that you get relief of the discomfort of lip sores.
What Are The Main Ingredients Within Blistex?
Blistex is designed with your lips in mind, as evidenced by the product's key ingredients.
Menthol and camphor soothe chapped skin on contact, while petrolatum creates a protective barrier to block out the elements, to improve lip moisture.
If you live in extremely climates, Blistex could be the perfect lip product for you, but equally, it works well for those living with the winter cold symptoms.
Aloe vera provides nourishment and hydration, and vitamin E lessens signs of aging.
Blistex Medicated Lip Balm contains shea butter to restore softness and moisturize, beeswax for sealing in long-lasting protection, and cocoa butter which is known for its ability to reduce wrinkles.
Some Blistex balms also contain salicylic acid, which can help with exfoliation. Here's an example of the ingredients list for the Blistex Intensive Moisturizer, Blistex contains:
Aqua, Hydrogenated Polyisobutene, Cera Alba, Petrolatum, Ethylhexyl Methoxycinnamate, Sorbitan Isostearate, Alcohol Denat., Hydrogenated Soy Polyglycerides, Glycerin, Polysorbate 60, Polyglyceryl-3 Diisostearate, Cetyl Alcohol, Stearyl Behenate, Mentha Piperita (Peppermint) Oil, Allantoin, Aroma, Camphor, Dimethicone, Olea Europaea (Olive) Fruit Oil, Ammonium Hydroxide, Arachidyl Alcohol, Arachidyl Glucoside, Behenyl Alcohol, Butyrospermum Parkii (Shea) Butter, C15-23 Alkane, Calcium Disodium EDTA, Citric Acid, Hydrated Silica, Lanolin Alcohol, Lauric Acid, Limonene, Linalool, Myristic Acid, Oleic Acid, Palmitic Acid, Phosphoric Acid, Sodium Hydroxide, Sodium Saccharin, Sorbitan Olivate, Thymol
Can Blistex Lead To Allergic Reactions?
Yes, like with any other cosmetic or drug product, there is a risk that using Blistex lip balm could lead to allergic reactions in certain individuals.
Allergic reactions to topical products tend to manifest themselves as a red and swollen rash on the skin where the affected area came into contact with the product.
Itching and tingling are also common symptoms associated with allergies. If you think you may be reacting to Blistex, it is important to stop use of the product and seek medical advice right away.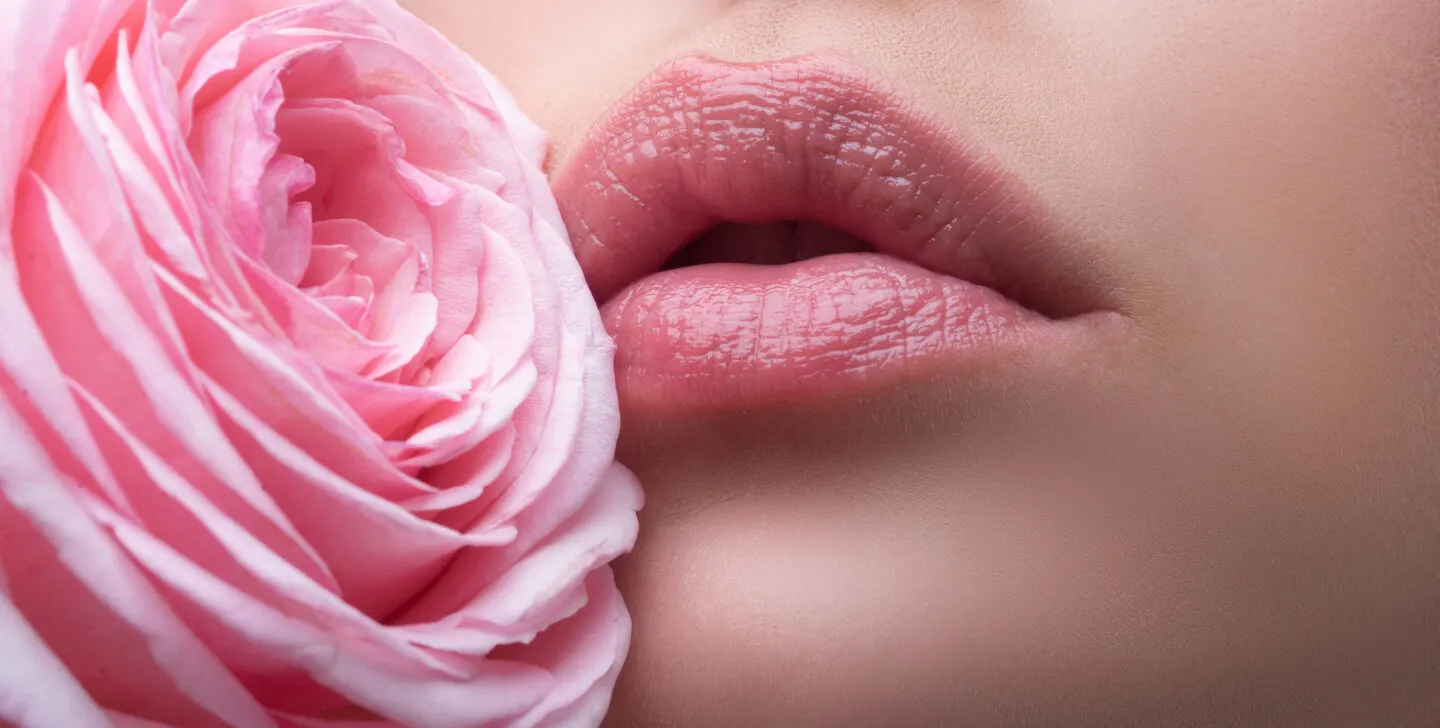 What Are The Most Popular Blistex Products?
Blistex is a popular brand of lip care products with a wide range of different products, all designed to protect, hydrate, and nourish lips of all kinds.
The most popular Blistex products include the Blistex Lip Balm, which is available in a variety of flavors including raspberry and mint.
This classic lip balm provides long lasting protection for lips and is usually found in people's purses, pockets, and glove compartments.
The Blistex DCT (Daily Conditioning Treatment) is another popular product that provides intensive hydration and conditioning for dry, chapped lips, whilst working as a lip protectant.
It contains natural ingredients such as Vitamin E and Aloe Vera to help soothe and heal lips in need of a little extra care.
The Blistex Lip Ointment is an extra-strength treatment designed to heal seriously dry and cracked lips.
It provides an extra dose of Vitamin E and provides long-lasting protection from environmental elements and environmental conditions.
All of these lip treatment products are popular among consumers looking for a lip care solution that will keep their lips healthy, hydrated, and protected.
Is Blistex Chapstick Good for Your Lips?
Blistex Chapstick is an effective and popular lip balm that has been around for decades.
It's used to protect and soothe dry, chapped lips — a common problem in cold or dry climates.
The main ingredients in Blistex Chapstick are mineral oil, paraffin wax, lanolin alcohol, beeswax and petrolatum.
These ingredients form a protective barrier on the skin that helps keep moisture in for longer periods of time. Some varieties of Blistex Chapstick also contain vitamin E which can help soften and smooth the lips.
The majority of users find that regular use of Blistex Chapstick helps to prevent their lips from becoming cracked or chapped due to environmental factors such as wind or sunburns.
Some users report that using it during extreme weather conditions can provide even greater protection against drying out by locking in moisture longer than other products do.
Others have found that using it before going outside into extreme temperatures can be beneficial as well, since it provides additional protection against harsh environmental elements like snow or cold winds.
As Blistex contains petrolatum – an emollient ingredient – some people also find it helpful when dealing with excessively dry or irritated lips caused by excessive licking or biting down too hard on them.
Is Blistex Lip Medex Good for Your Lips?
Blistex Lip Medex is a popular choice for those looking for relief from chapped lips, but is it really good for them?
The medicated formula contains several moisturizing ingredients such as cocoa butter, aloe vera and beeswax which help to soothe and protect the lips.
The cooling sensation of menthol helps give temporarily relief from sunburn or windburn.
Furthermore, SPF 15 sunscreen protects against daily exposure to UVA and UVB rays, making it an excellent choice for outdoor activities.
Does Blistex Work for Chapped Lips?
Blistex is a popular lip balm option for chapped lips, and there is some evidence that it works.
It has three moisturizing ingredients: lanolin, petroleum jelly, and mineral oil.
These all work together to create a barrier on the skin that helps to lock in moisture. Blistex also contains vitamin E and PABA (an antioxdant), which help to nourish and protect against damage from the sun or cold weather.
Many of the flavors available provide a pleasant taste as well as soothing properties. Overall, when used regularly and correctly, Blistex can be an effective way to address dryness or chapping on the lips.
What Are The Benefits Of The Blistex Medicated Lip Ointment?
The Blistex Medicated Lip Ointment has a host of benefits for lip skin health.
Most helpful is that it's formulated especially for lip care, to provide lip-to-lip protection. It helps heal sore lips and provides long-lasting protection, so lips stay moisturized throughout the day.
Plus, it contains SPF 15 sunscreen to protect lip skin from UVB rays which can cause chapping and dryness.
Furthermore, it comes with a zesty peppermint flavor to keep your lips feeling refreshed and invigorated.
Can Blistex Help With Cold Sores?
Blistex is a lip balm that can be used to help with cold sores. It contains ingredients such as phenol, menthol, and camphor that help soothe and heal the skin.
Blistex also helps protect and moisturize lips from further irritation by sealing in moisture, protecting them from windburn or sunburn.
It can also aid in preventing the spread of bacteria while providing relief from pain and itching associated with cold sores.
Although it may not always prevent a cold sore, it can help reduce their appearance and discomfort when applied at the first sign of symptoms.
Can Blistex Make Chapped Lips Worse?
Blistex is a popular brand of lip balm that many people use to help prevent and treat chapped lips.
In general, it should not make your chapped lips worse when used as directed. However, if you are allergic to any of the ingredients in Blistex, using the product can cause further irritation or even an allergic reaction.
If too much Blistex is applied at once, it can overwhelm the skin and cause a burning sensation as well as worsening symptoms. If your chapped lips seem to become worse after using Blistex, stop using it immediately and contact your doctor for appropriate treatment.
For best results with Blistex, only apply a thin layer to clean and dry lips no more than three times each day. You should also avoid flavored varieties since they contain added fragrances which may be irritating.
Blistex Vs Chapstick – Which Is Best?
When it comes to choosing one of the best lip balms, there is usually one clear winner—Blistex and Chapstick.
Both of these products are widely available and have been around for years; however, each brand has its own set of advantages that make it the better option depending on your needs.
Blistex is well known for offering a wide range of textures and flavors, allowing you to customize your experience.
Blistex offers Medicated Lip Ointment which contains three powerful healing agents that help dry, chapped lips heal quickly.
On the other hand, Chapstick is incredibly easy to apply due to its light texture and unique tube design that allows you to get the exact amount you need with just one swipe.
Aside from hydration and protection from the elements, Chapstick also contains Vitamin E which helps condition lips quickly while providing antioxidant protection from free radicals damage.
Blistex Vs Vaseline – Which Is Best?
Vaseline and Blistex are two of the most popular lip products on the market.
While Vaseline is a petroleum jelly with an emollient base, that's known for providing deep hydration to lips, Blistex is a medicated ointment with SPF 15 for extra protection from sun exposure.
Both products have their uses, though neither should be used as an exclusive form of lip care – you should still use sunscreen with sun protection factor, for further protection in sunny months.
For those who are interested in a more moisturizing option, then Vaseline may be the better choice; however, if you're looking for sun protection benefits and a smooth lip texture, then Blistex could be the way to go.
How Does Blistex Compare To Burt's Bees?
Blistex and Burt's Bees are two popular lip care brands with many products from which to choose.
Both have a wide range of choices in terms of their product lines, from lip balms to lip masks, and both are highly regarded for their effectiveness in helping to keep lips moisturized and cared for.
Comparing the two brands, Blistex is generally known for its iconic lip balms, offering a variety of formulas to choose from, such as Medicated Lip Balm and Intensive Moisturizer Lip Balm.
These formulas provide various levels of hydration as well as sun protection for the affected area.
Blistex offers specialty products such as Deep Renewal, Sheer Coconut and Citrus, and Ointment.
Meanwhile, Burt's Bees is known primarily for its natural lip balms. The brand's lip balms come in a wide range of flavors and formulations, such as Coconut & Pear, Beeswax, and Vitamin E.
Burt's Bees also has an extensive collection of other lip care products, such as conditioners, exfoliators, and massagers.
When it comes to choosing between Blistex and Burt's Bees, it's a matter of personal preference.
Both offer excellent quality products, so explore their product lines to find the right one for your needs and lifestyle.
Why Do Some People Think Blistex Is Bad For Your Lips?
Some people believe that Blistex is bad for your lips due to its ingredients. Blistex is a brand of lip balm that contains phenol, menthol, lanolin, and mineral oil.
Phenol can be irritating to the skin, menthol can cause mild burning sensations, and mineral oil can clog the pores.
These ingredients may be too strong for sensitive skin and can cause redness, dryness, and burning.
Some people have allergic reactions to these ingredients. Because of this, some people believe Blistex is bad for your lips.
However, not everyone has a negative reaction to Blistex. Many people find that it helps to keep their lips moisturized and soothed.
Moreover, when used correctly, it can protect the lips from harsh weather conditions like wind and sun, to help with severe lip dryness.
To increase the amount of protection that Blistex provides, it is best to use it in combination with other lip balms and sunscreen.
By using multiple products with different ingredients, you can create an effective barrier between your lips and the environment.
When considering whether Blistex is bad for your lips, it is important to understand that individuals react differently to different products.
You might want to test the product on a small area of your skin first before committing to using it regularly on your lips.
So, you should pay attention to any signs of irritation or adverse reactions that could indicate that Blistex is not the best choice for you.
Is Blistex Suitable For Severe Dryness?
Blistex is a product commonly known to provide relief for chapped lips due to dryness, but is it effective for severe cases?
While Blistex does have a reputation for providing moisturizing effects, the answer might not be as simple as you think.
Many users find that the best way to treat their severely dry lips is to pair the use of a product like Blistex with other more intensive treatments.
This may involve using a heavy-duty balm like Vaseline or even exfoliating regularly with a lip scrub, to combat dry skin, and improve the overall lip condition.
So, it'll of course be up to a person's preference on how they would like to manage their dryness and this might mean experimenting with different treatment combinations for best results.
Summary
Blistex is good for your lips, but it depends on what the condition is for your lips.
If you're suffering from severe dryness, you may need to use a more intensive treatment when using Blistex.
However, for mild to moderate cases of chapped lips due to dryness or cold weather conditions, Blistex can be a great option.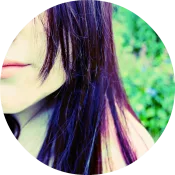 Hi, my name is Gemma, and I'm the owner of MakeupMuddle.com. I'm a true beauty obsessive, and love writing about anything to do with beauty – I have been a beauty writer since 2012.
As well as owning Makeup Muddle, I also own GemmaEtc.com, and love sharing my thoughts and feelings about the greatest (and not so great) beauty products!