Korean skincare products have become the holy grail of beauty trends, with their impressive ingredients and innovative formulas. From essences and ampoules to sheet masks, toners, and creams, everything Koreans masterfully create is like a magic wand for all skin types.
But which product stands out the most? The answer is simple – the best Korean moisturizers. Get ready to dive into the world of ultimate hydration and glowing skin, and the answer to what is the best Korean moisturizer?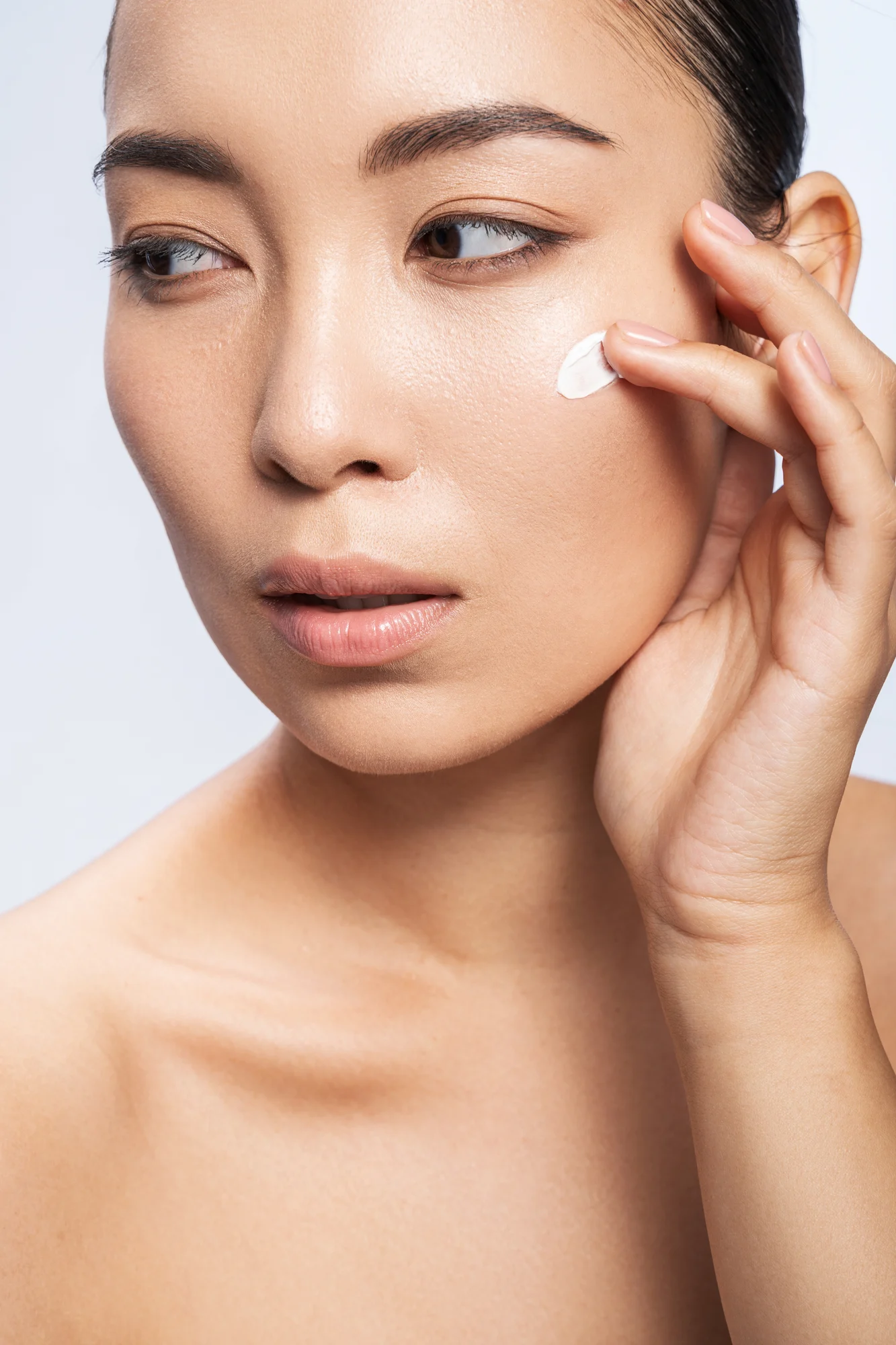 What Makes Korean Skincare Products So Amazing?
Korean skincare is quickly gaining recognition as one of the most effective approaches to skincare worldwide. But what is it about Korean skincare that makes it so amazing? Let's take a closer look.
There is the unique blend of traditional herbal medicine and modern science used to create effective Korean skincare products.
This combination of natural herbal ingredients and scientifically proven formulas creates a product range that can help address a wide range of skin concerns. From wrinkles to acne, Korean skin care products can provide deep moisturization and nourishment to the skin.
Another key factor that makes Korean skincare so amazing is its K-Beauty philosophy. This philosophy focuses on gentle, natural, and detailed skincare routines that are designed to improve and protect the skin.
Unlike other skincare routines, a K-Beauty routine is designed to treat different skin issues both on the surface and below the surface. This comprehensive approach to skincare makes it easy to pamper your skin without spending a fortune.
Finally, Korean skincare products are designed with innovative textures and luxurious packaging. Many products have a lightweight feel and come in beautiful packaging that adds an extra layer of indulgent pampering to your skincare routine.
From refreshing essences to ultra-rich creams and oils, there are many unique and luxurious textures available in the Korean skincare market.
What Are The Popular Steps Within A Korean Beauty Skincare Routine?
Korean beauty skincare is a multi-step process that helps to nourish, protect and strengthen the skin to achieve glowing, healthy complexions. The routine typically incorporates cleansing, toning, exfoliating, treating and moisturizing to keep skin looking its best.
The first step of the Korean beauty skincare routine is double cleansing.
This involves using an oil-based cleanser such as a balm or an oil-based micellar water to dissolve makeup, heavy sunscreen and other impurities from the surface of the skin.
After this step is completed, follow up with a foam or gel cleanser in order to deep cleanse without stripping away natural oils from the complexion.
Next is toning, which helps balance pH levels in order for serums and treatments to penetrate more effectively into the skin.
Toners are often formulated with hydrating ingredients like soothing cucumber extract or fermented yeast extracts, which help infuse moisture back into the cells while balancing pH levels.
Exfoliation follows as it removes dead skin cells from the surface of our skin so that products applied after can absorb better into our skin layers, which aids quicker results of product performance benefits.
An AHA (alpha hydroxy acid) or BHA (beta hydroxy acid) solutions can be used on certain days depending on your individual needs, but should always be used in moderation so that your delicate skin barrier won't be irritated too much by over exfoliation.
The treatment stage utilizes concentrated doses of active ingredients that work specifically for each individual's concerns, such as brightening a dull complexion or fighting fine lines and wrinkles with collagen boosting peptides.
Here you want to look for products containing ingredients like hyaluronic acid for hydration, antioxidants such as vitamin C for brightening power and retinol for anti-aging benefits.
Finally apply a moisturizer according to day versus night care since preferences vary based on circumstances; if it's daytime, you want something lighter like a gel cream whereas at night go heavier with a sleeping mask or face cream.
What Is The Best Korean Moisturizer?
An essential part of any skincare routine, these best Korean moisturizers are formulated to lock in moisture, support the skin's natural barrier, and boost the effectiveness of other products in your routine.
Whether your skin is dry, oily, or combination, these brilliant moisturizers will be a skincare game-changer.
No matter your skin type, you're sure to find the perfect Korean moisturizer for your needs. So, go ahead, take your pick from our list of the 6 best Korean moisturizers and give your skin the nourishment it deserves.
Laneige Water Sleeping Mask
The Laneige Water Sleeping Mask is a must-have K-beauty favorite that you won't want to miss out on.
This innovative sleeping mask is specifically designed to hydrate and revitalize your skin while you sleep, allowing you to wake up with brighter, healthier, and more radiant skin.
The secret to this wonder mask lies in its unique formula. It contains Laneige's patented "Moisture Wrap Technology", which is a combination of patented ceramides and natural mineral water, which helps your skin lock in hydration and block out irritants.
It contains hydrating agents like beta-glucan, which helps to repair damaged skin and provide an extra surge of hydration.
The Laneige Water Sleeping Mask has a lightweight and non-greasy texture, making it perfect for even the most sensitive skin types. It absorbs quickly and deeply into the skin, giving it a refreshing and cooling effect. After application, it leaves your skin feeling softer, smoother, and more hydrated.
With regular use of the Laneige Water Sleeping Mask, your skin will look more radiant and brighter, and will feel firmer, smoother, and more elastic. You'll find that your skin is more resistant to environmental concerns such as pollutants and sun damage.
COSRX Balancium Comfort Ceramide Cream
Are you searching for the best Korean moisturizer? Look no further than COSRX Balancium Comfort Ceramide Cream.
This unique moisturizer is packed with incredible hydrating and nourishing ingredients, making it the perfect product for all skin types, as it deeply nourishes the skin and helps with uneven skin texture.
Formulated with ceramides and shea butter, this cream helps to lock in moisture deep beneath the skin's surface for a lasting, healthy glow.
But what makes COSRX Balancium Comfort Cream so special? This amazing cream is formulated with four key ingredients that work together to provide superior hydration:
Ceramides: Ceramides are naturally occurring lipids that are essential in creating a strong and healthy protective barrier on the skin. They help to keep moisture in and harmful irritants out.
Shea Butter: This rich ingredient is full of fatty acids, which help to nourish and protect the skin while providing incredible hydration. It is high in vitamins A and E, which are essential for healthy skin.
Hyaluronic Acid: Hyaluronic Acid is a powerhouse when it comes to hydration. It has the ability to hold 1,000 times its weight in water and helps to draw moisture into the skin for a dewy, hydrated look.
Camellia Sinensis Leaf Extract: This natural extract helps to protect the skin from free radical damage and UV rays, as well as providing anti-inflammatory benefits.
Together, these key ingredients create a powerhouse moisturizer that helps to keep skin smooth, hydrated, and protected. The lightweight formula quickly absorbs into the skin and works to keep moisture locked in all day long.
Dr. Jart+ Ceramidin Cream
If you're looking for a Korean moisturizer that will help keep your skin smooth, hydrated, and glowing, the Dr. Jart+ Ceramidin Cream could be perfect.
This revolutionary product from the famous Dr. Jart+ lineup is made from a unique blend of ceramides, which are known for their hydrating and soothing properties.
The cream itself is very lightweight, making it perfect for those with sensitive or combination skin. It helps to replace your skin's natural protective barrier, ensuring that your skin stays well-protected and hydrated throughout the day.
This moisturizer is packed with skin-healing and nourishing ingredients like plum seed oil, jojoba oil, and sunflower seed oil to help keep your skin looking and feeling healthier.
Another great thing about the Dr. Jart+ Ceramidin Cream is that it is suitable for all skin types. It doesn't cause any irritation or sensitization, and it won't leave your skin feeling greasy or oily.
It provides an excellent balance between hydration and oil control. Its lightweight formulation helps to balance your skin's oil levels, so it's great for those with oily or combination skin, as it also hydrates your skin.
Belif The True Cream Moisturizing Bomb
The Belif The True Cream Moisturizing Bomb is a revolutionary Korean skin care product that has taken the Korean skincare market by storm, as it works for those with dry skin or oily and acne-prone skin alike.
This ultra-hydrating moisturizer is designed to penetrate the skin easily and deeply, and stimulate the production of collagen, resulting in healthier, smoother, and more radiant skin, relieving dry skin.
Using natural botanicals and powerful active ingredients, the True Cream Moisturizing Bomb nourishes skin cells with hyaluronic acid and antioxidant-rich natural oils. The result is a deeply moisturized complexion that feels softer, tighter, and more hydrated.
The True Cream Moisturizing Bomb is formulated with a unique blend of natural herbs and extracts, such as comfrey leaf and lavender, that provide powerful anti-inflammatory and anti-aging benefits.
This product is free from parabens, artificial colors, and synthetic fragrances, making it an ideal choice for sensitive skin.
Belif's signature Napiers formula helps improve the skin's overall health and vitality. Napiers' signature combination of herbs, roots, and flowers promote a healthy balance of hydration and nutrition, while promoting cell turnover and increasing skin's resiliency.
By fortifying the skin barrier with natural oils, the True Cream Moisturizing Bomb gives skin an overall healthier look and feel.
To top it off, the True Cream Moisturizing Bomb is incredibly easy to use. Simply apply the product to your freshly cleansed skin and massage it in until the formula is fully absorbed. For best results, use the product twice a day, morning and night, especially if you have dry skin.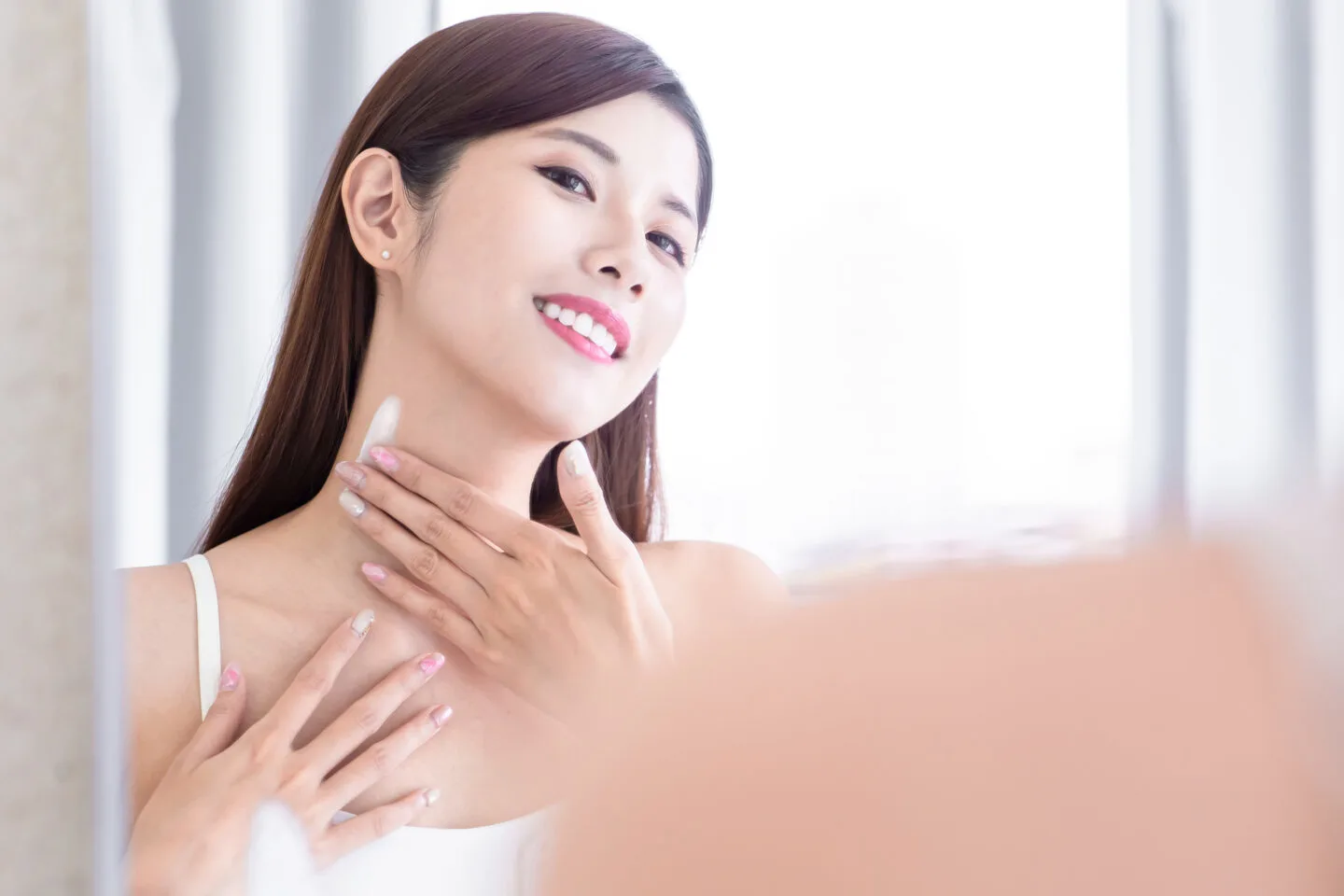 Dew Kitten Chill Kitten 24-hr Moisturizing Cactus Oil-Free Cream
The Dew Kitten Chill Kitten 24-hr Moisturizing Cactus Oil-Free Cream is an ideal choice for people with acne-prone skin. It is specifically formulated to soothe, hydrate, and protect irritated skin, while helping to prevent breakouts.
It contains a unique combination of natural ingredients such as cactus oil and hyaluronic acid that deeply penetrate the skin to replenish moisture levels.
The cream includes salicylic acid to help fight bacteria and reduce inflammation, and Vitamin E to help protect against environmental aggressors.
It's non-oily and non-comedogenic, meaning it won't clog pores or trigger new breakouts. The formula is designed to be hypoallergenic and non-irritating, so it won't cause any discomfort.
These features make the Dew Kitten Chill Kitten 24-hr Moisturizing Cactus Oil-Free Cream perfect for people with acne-prone skin, as it helps to nourish, hydrate, and protect irritated skin while minimizing the risk of blemishes.
Dear, Klairs Rich Moist Soothing Cream
When it comes to finding the perfect Korean moisturizer, you can always count on Dear, Klairs Rich Moist Soothing Cream to deliver. This gentle yet highly effective moisturizer has been a top-seller in Korea for years, and with good reason.
Made with natural ingredients, the Dear, Klairs Rich Moist Soothing Cream is a great way to keep your skin hydrated and looking its best, helping to banish dull skin. It will make your skin feel amazing, and is a must-have for Korean moisturizers to try.
Its special blend of ingredients helps to lock in moisture for up to 8 hours, and the lightweight texture is perfect for all skin types, including sensitive skin. Plus, it absorbs quickly into the skin, and won't leave a greasy residue, but will leave your skin soft.
The cream is great for anti-aging. It contains Vitamin E and Avocado Oil, two powerful anti-aging ingredients that work together to help reduce fine lines and wrinkles. It helps to replenish lost moisture and improve the skin's elasticity.
When it comes to hydration, the Dear, Klairs Rich Moist Soothing Cream is a cut above the rest, as it sinks into the skin effortlessly. It's formulated with hyaluronic acid, which is known to be one of the best ingredients for locking in moisture and providing long-lasting hydration.
It's enriched with Centella Asiatica extract and ceramides, two topical ingredients that can help soothe inflammation and reduce redness.
What's The Best Korean Skin Moisturizer For Dry Skin?
When it comes to moisturizing dry skin, Korean products are often praised for their abilities to hydrate and nourish the skin.
Some of the best Korean moisturizers for dry skin include the Cosrx Hydrium Triple Hyaluronic Moisture Ampoule, Purito Centella Green Level Safe Sun SPF50+ PA++++ and Neogen Real Ferment Micro essence.
The Cosrx Hydrium Triple Hyaluronic Moisture Ampoule is a lightweight serum that provides intense hydration to the skin.
It contains three types of hyaluronic acids to deeply penetrate and provide long-lasting moisture to the skin. This solution also helps reduce redness while providing anti-aging benefits.
The Purito Centella Green Level Safe Sun SPF50+ PA++++ is ideal for daily sun protection. It's enriched with centella asiatica extracts, which help soothe irritation caused by dryness and provide antioxidant protection from UV damage. Its non-greasy formula doesn't clog pores and leaves your skin feeling refreshed throughout the day when applied regularly over your face or body area.
The Neogen Real Ferment Micro essence not only revitalizes dull, dry complexions but helps repair damaged cells with its unique blend of fermented yeast extract, niacinamide and adenosine compound which all work together to improve overall firmness in just seven days.
The light texture absorbs instantly into your complexion, delivering deep hydration while helping diminish wrinkles and lines without having you feel greasy or sticky afterward during wear time.
All these products will work well together to bring back life into your dehydrated complexion if you are someone that suffers from very dry skin or looking for some good options for extra hydration as part of a routine.
What's The Best Korean Moisturizer For Treating Dark Spots or Combination Skin?
When it comes to treating dark spots and achieving even-toned skin, finding the right K-Beauty products should be at the top of your list.
The key to finding the best product is to look for a lightweight formula that is enriched with natural ingredients, such as vitamin C and plant-based extracts.
The vitamin C helps to reduce inflammation, sloughing off dead skin cells, while the plant-based extracts help to nourish the skin and protect it from further damage.
It's important to ensure that your chosen product contains sun protection, as this is essential in preventing any new pigmentation from appearing.
One of the most popular Korean moisturizers for treating dark spots is the Missha Super Aqua Cell Renew Snail Cream, which combines the regenerative powers of snail mucin, hyaluronic acid, and ginseng extract.
The snail mucin helps to restore skin's elasticity and vitality, while the hyaluronic acid helps to hydrate the skin, whilst the ginseng extract boosts collagen production, helping to reduce dark spots, and improve skin elasticity.
This cream contains SPF 25, so you can rest assured that your skin is being protected from sun damage, without having the moisturizer irritate your skin.
What's The Best Korean Moisturizer For Creating Glass Skin?
The key to glass skin is to have a moisturized, hydrated complexion and utilize products with ingredients that have brightening and calming benefits, giving you what your skin needs.
One of the best and most popular Korean moisturizers for this purpose is Pyunkang Yul's Moisture Cream.
This unique cream is formulated with 91.3% Coptis Japonica Root Extract, a powerful anti-inflammatory that helps reduce redness and irritation, and absorbs easily into the skin to help brighten skin and even out uneven skin tone.
It helps balance oil production, leaving the skin looking flawless, glowing, and brighter, and is particularly effective to heal damaged aging skin.
This lightweight daily moisturizer can be used both during the day and night and is suitable for all skin types due to its non-oily skin texture.
Another great option is COSRX's Advanced Snail 96 Mucin Power Essence, which is made up of 96% snail secretion filtrate that helps repair damaged skin while providing hydration and nourishment. This essence provides a wonderful dewy glow and helps to prevent signs of aging.
What's The Best Korean Moisturizer For Oily Skin Or Acne Prone Skin?
When it comes to moisturizing oily skin, finding the right balance between hydration and controlling excess oils is key. One of the best Korean moisturizers for oily skin is Nature Republic's Aloe Vera 92% Soothing Gel, which is one of the more popular Korean brands, when it comes to skincare.
This lightweight gel formula soothes inflammation and deeply hydrates with aloe vera while controlling oil production with natural ingredients like tea tree oil and witch hazel extract.
Another great Korean moisturizer for oily skin is Cosrx Oil-Free Ultra-Moisturizing Lotion; this lotion has a lightweight consistency that absorbs quickly but still packs a punch for delivering deep hydration. Both products are available online, making them easily accessible to everyone – no fuss, no problem.
What's The Best Korean Moisturizer For Sensitive Skin?
One of the best Korean moisturizers for sensitive skin is COSRX Honey Ceramide Cream.
Its lightweight and rejuvenating formula is enriched with bee propolis, ceramides and glycerin to restore moisture levels, while natural ingredients like licorice root and chamomile help soothe sensitivity.
The cream ensures perfect balance of oil and hydration that helps in deeply nourishing your skin, and strengthen the skin barrier.
It stimulates collagen production and prevents premature aging appearance signs like wrinkles, fine lines and dryness of the face. It's 100% vegan friendly and free of parabens and sulfates – just perfect for people with sensitive skin.
With sensitive skin, you're going to want a scent-free light and paraben-free cream moisturizer, which will have soothing effects.
What's The Best Korean Moisturizer For Helping With Dark Circles?
For tackling dark circles in particular, a great choice is the MISSHA Time Revolution Immortal Youth Eye Cream.
This creamy gel-like moisturizer contains red pine, which helps to fight signs of aging and even out wrinkles, as well as nourishing ingredients like beta-glucan and niacinamide that can help hydrate the delicate skin under your eyes and diminish dark circles.
Missha offers an eye patch to use in conjunction with their eye cream for maximum effect; this one-of-a-kind patch allows for a high concentration of active ingredients to be delivered directly to your skin and can be used up to three times a week on the face and neck, for extra de-puffing and lifting around the eyes.
How to Choose the Right Korean Moisturizer for Your Skin Type
When it comes to choosing a Korean moisturizer for your skin care routine, it's important to consider your skin type. If you have dry or dehydrated skin, look for a thicker, more emollient Korean Beauty formula that will provide intense hydration and soothe skin.
If you have oily skin, opt for a lighter formula that won't clog your pores. If you have oily and combination skin, look for something in between. You don't want something that will leave you with a greasy finish when it comes to applying your makeup.
Which Skincare Ingredients Should You Look For Within Korean Moisturizers?
While there certainly is no "one size fits all" approach when it comes to choosing the perfect Korean moisturizer, some common ingredients that experts recommend looking out for include;
jojoba oil, squalene, peptides, antioxidants, squalane, cica, jeju, birch sap, snail extract, amino acids, hyaluronic acid and natural plant extracts like Ginseng or Camellia Sinensis.
These ingredients hydrate and nourish the skin while promoting its natural healing processes, leaving your complexion plump, smooth and radiant.
As well as thinking about your skin type, don't forget to pay attention to the ingredients lists on the products.
Natural ingredients like aloe, green tea extract, and honey are great for keeping skin hydrated, while hyaluronic acid is great for delivering a plump, dewy look. If your skin is prone to redness or irritation, look for K-beauty moisturizers with calming ingredients like centella asiatica or allantoin.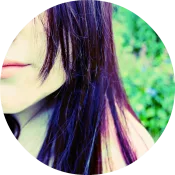 Hi, my name is Gemma, and I'm the owner of MakeupMuddle.com. I'm a true beauty obsessive, and love writing about anything to do with beauty – I have been a beauty writer since 2012.
As well as owning Makeup Muddle, I also own GemmaEtc.com, and love sharing my thoughts and feelings about the greatest (and not so great) beauty products!