Finding the perfect moisturizer for your skin can be a daunting task. Finding one that is effective and also fits into your budget can feel nearly impossible. Cetaphil has long been touted as one of the most trusted brands when it comes to facial moisturizers, and with their wide range of options, but what is the best Cetaphil Moisturizer?
Who Is Cetaphil As A Brand?
Cetaphil is a skincare brand that focuses on delivering effective, gentle cleansing and moisturizing products for all skin types. It has been in the business for over 75 years and has built its strong reputation by consistently providing safe and hypoallergenic formulas that are suitable for daily use.
Cetaphil's product line includes cleansers, face lotions, creams, sun protection products, diaper rash treatments and more.
The skin care brand also offers specialized products tailored specifically to people with sensitive skin conditions like eczema or psoriasis, while still ensuring they remain active without irritating their delicate skin.
With time-tested formulas developed through continuing research and innovation, Cetaphil has become the go-to choice for medical professionals seeking relief from dryness or skin irritation due to atopic dermatitis or other chronic skin issues.
Why Are Cetaphil Products So Popular?
Cetaphil has become one of the most popular drugstore skincare brands in the world, and it's no surprise why. Cetaphil offers a range of affordable skin care routine products for every skin type, making it accessible to just about anyone.
For those with dry skin, there are cleansers and moisturizers specifically designed to hydrate and nourish; for those with oily or combination skin, exfoliating cleansers help regulate oil production without drying out the skin excessively.
The company also produces specialized treatments for specific skin concerns such as acne and rosacea. Many people love the fact that Cetaphil is gentle on the skin yet still effective at reducing redness and irritation – something not all drugstore brands can guarantee.
Plus, their products are free from harsh chemicals like parabens and sulfates, which makes them perfect for those with sensitive or allergy-prone skin.
Even better, Cetaphil products are reasonably priced compared to other luxury skincare lines, so they fit into almost any budget. With its focus on quality ingredients backed by decades of research combined with its accessible price point, it's easy to see why Cetaphil has become such a popular choice among skincare fans everywhere.
Is Cetaphil Skincare Suitable For Sensitive Skin?
Cetaphil Moisturizing Lotion is a popular skincare product that is suitable for sensitive skin. The light, non-irritating formula is designed to gently hydrate without leaving the skin feeling greasy or uncomfortable.
It contains ingredients that help to nourish and support the skin barrier while not being overly drying. This lotion also helps keep moisture locked in and soothe any areas of delicate or dryness. Its gentle nature makes it an ideal choice for people who have sensitive skin; it works to calm the skin while hydrating deeply.
The Cetaphil Moisturizing Lotion can improve the feel of your skin, helping it become more supple and touchable while protecting against harsh environmental stressors such as sun damage, windburn and cold weather.
It also helps reduce redness and irritation caused by inflammation and reduces itching too! This Cetaphil gentle moisturizer helps restore balance to your skin's pH levels, keeping it looking healthy in both appearance and feel, helping with moisture loss.
Whilst calming any agitated patches on your face or body, which can occur due to sensitivity. It has proven beneficial in helping those with eczema or rosacea by relieving discomfort associated with these conditions when used regularly.
Cetaphil Moisturizing Lotion is an effective yet mild way to hydrate sensitive skins whilst remaining affordable for many budgets – this product offers a deep moisturizing effect that supports the skin barrier with no harsh irritants, making it ideal for those prone to flare-ups from other products.
What Are The Best Cetaphil Products From Their Skincare Range?
Cetaphil is a leading provider of skincare products that are formulated to provide gentle yet effective care for any skin type, to protect the skin for those with normal skin through to sensitive skin types.
Their range of products includes cleansers, moisturizers, and treatments, among others. While all of their products offer superior quality and efficacy, some stand out from the rest.
The Cetaphil Moisturizing Cream is considered one of the best products in the line-up. It is an intensively hydrating cream that helps restore moisture levels while forming a protective barrier to the skin to lock in hydration throughout the day.
The formulation contains emollients like glycerin and shea butter that help make up for lost lipids in dry or sensitive skin.
It also has antioxidants like vitamin E that shield against environmental aggressors as well as colloidal oatmeal which soothes inflammation or irritation by providing relief from itching, redness and scaling associated with eczema or psoriasis.
Another fantastic product in their lineup is the Cetaphil Advanced Relief Lotion With Aloe Vera and Vitamin B5+ which helps improve skin texture while offering soothing relief from dryness due to its potent emollient base plus aloe vera extract.
This lotion also contains Vitamin B5+ which helps promote healthy cell regeneration for improved softness and suppleness over time. It absorbs quickly without leaving any greasy residue behind, making it perfect for those who prefer lighter textured moisturizers with big results.
If you're looking for intensive healing that your regular moisturizer can't quite provide, then try Cetaphil Intensive Healing Lotion With Ceramides and Hyaluronic Acid.
This healing lotion contains ceramides – powerful lipids essential for keeping dry and damaged skin supple – plus hyaluronic acid, which promotes optimal hydration levels by acting as a humectant both on the surface and within deeper layers of the dermis to keep areas well moisturized long-term.
Plus, this healing lotion also has squalene oil along with bisabolol – an anti-inflammatory agent derived from chamomile – to assist in calming irritated skin while repairing barriers compromised by harsh weather conditions or other irritants encountered during daily activities.
These three are hailed as some of the most popular choices among users when it comes to selecting skincare items from Cetaphil's range; all offering exceptional performance at reasonable prices – ideal if you're looking to find something suitable but don't have an unlimited budget.
What Is the Best Cetaphil Moisturizer For Your Skin Type?
Choosing the right moisturizer for your skin type is important for proper hydration and skin health. When it comes to Cetaphil Moisturizer, there are many different options that can be tailored to each individual's needs. It is best to look at the product label and determine if it is suitable for your skin type.
For example, those with dry or sensitive skin should look for a product labeled "for dry/sensitive skin". This will ensure maximum hydration and help soften the skin.
Those with more oily or acne-prone skin types should select a moisturizer specifically designed for their needs as well.
In general, all of Cetaphil's moisturizers are designed so that they sink into the skin quickly without feeling greasy or thick on the surface.
This helps prevent any clogged pores due to excess oil, which can potentially lead to breakouts and other issues down the line.
Using a Cetaphil moisturizer twice a day (once in the morning and once before bed) provides long-term benefits to help keep your face feeling hydrated throughout the day, as well as providing anti-aging benefits by protecting against environmental damage caused by free radicals present in sunlight.
Overall, choosing the best face moisturizer can seem daunting, but by properly selecting one tailored towards your specific needs, you can reap great rewards.
Different skin types require different ingredients; but regardless of your type, selecting quality products from reputable brands like Cetaphil will provide beneficial results, leaving your face feeling soft, smooth and hydrated.
Best Cetaphil Moisturizer For Oily Skin
The best Cetaphil moisturizer for oily skin is Cetaphil DermaControl Oil Absorbing Moisturizer SPF 30. This powerful and lightweight formula features an innovative blend of ingredients that help to balance skin's moisture levels while controlling shine, making it perfect for those with excess oil production or an oily T-zone.
The addition of broad spectrum SPF 30 protection helps to provide the maximum sun damage defense needed with any daily moisturizing routine.
Cetaphil DermaControl Oil Absorbing Moisturizer SPF 30 contains zinc oxide, a mineral sunscreen ingredient that reflects UV rays away from the skin's surface.
It works in tandem with other active ingredients like silicones and glycerine to reduce facial shine while hydrating the skin. The power packed formula also includes olive extract, bentonite clay and caffeine; all ingredients are proven to absorb oil without clogging pores or drying out the delicate facial area, recommended by dermatologists.
No greasy residue left behind either – just mild hydration paired with added sun protection make this product ideal for those looking for a solution specifically designed for their oily skin type needs without sacrificing nourishment.
So, if you have been searching for something to keep your face balanced throughout the day without overloading it with unnecessary grease, Cetaphil DermaControl Oil Absorbing Moisturizer SPF 30 is definitely worth trying out.
Best Cetaphil Moisturizer For Dry Skin
Cetaphil Moisturizing Cream is the perfect skin care product for those with dry and sensitive skin. This cream can provide intense hydration that lasts all day, making it ideal for those with chronically dry skin, to protect dry skin, helping skin retain moisture levels.
With the active ingredients of glycerin and shea butter, this moisturizer will help to protect your skin from environmental pollutants while helping to reduce the appearance of wrinkles and fine lines.
The cream also includes a unique blend of ceramides, which helps to lock in moisture for optimal hydration levels. This product is enriched with vitamins B5 and E as well as antioxidants, which help to nourish and protect your skin from free radicals.
It's gentle enough for even sensitive skin types, so you won't have to worry about irritation when using it.
All in all, Cetaphil Moisturizing Cream is one of the best options out there if you're looking for a long-lasting solution to keeping your dry skin hydrated throughout the day.
Best Cetaphil Moisturizer For Combination Skin
Cetaphil Moisturizing Lotion is the best moisturizer for combination skin because it is lightweight and non-greasy. It helps to restore the natural balance of oil production in the skin, leaving it soft and supple, but not greasy.
As a bonus, this lotion also contains antioxidants that help protect your skin from environmental damage such as UV rays and other pollutants. The lotion has a pleasant scent that won't irritate sensitive noses or cause allergies.
It absorbs quickly into the skin without feeling heavy or sticky, making it great for people who want maximum hydration without any excess oiliness. Cetaphil's formulation also includes ingredients like glycerin and vitamin B5 that help keep your skin hydrated all day long.
Cetaphil Moisturizing Lotion has been clinically shown to reduce dryness and provide up to 24 hours of lasting moisture.
With its lightweight, non-greasy formula, Cetaphil Moisturizing Lotion is an ideal moisturizer choice for combination skin, ensuring you stay hydrated while avoiding any greasy residue on your face.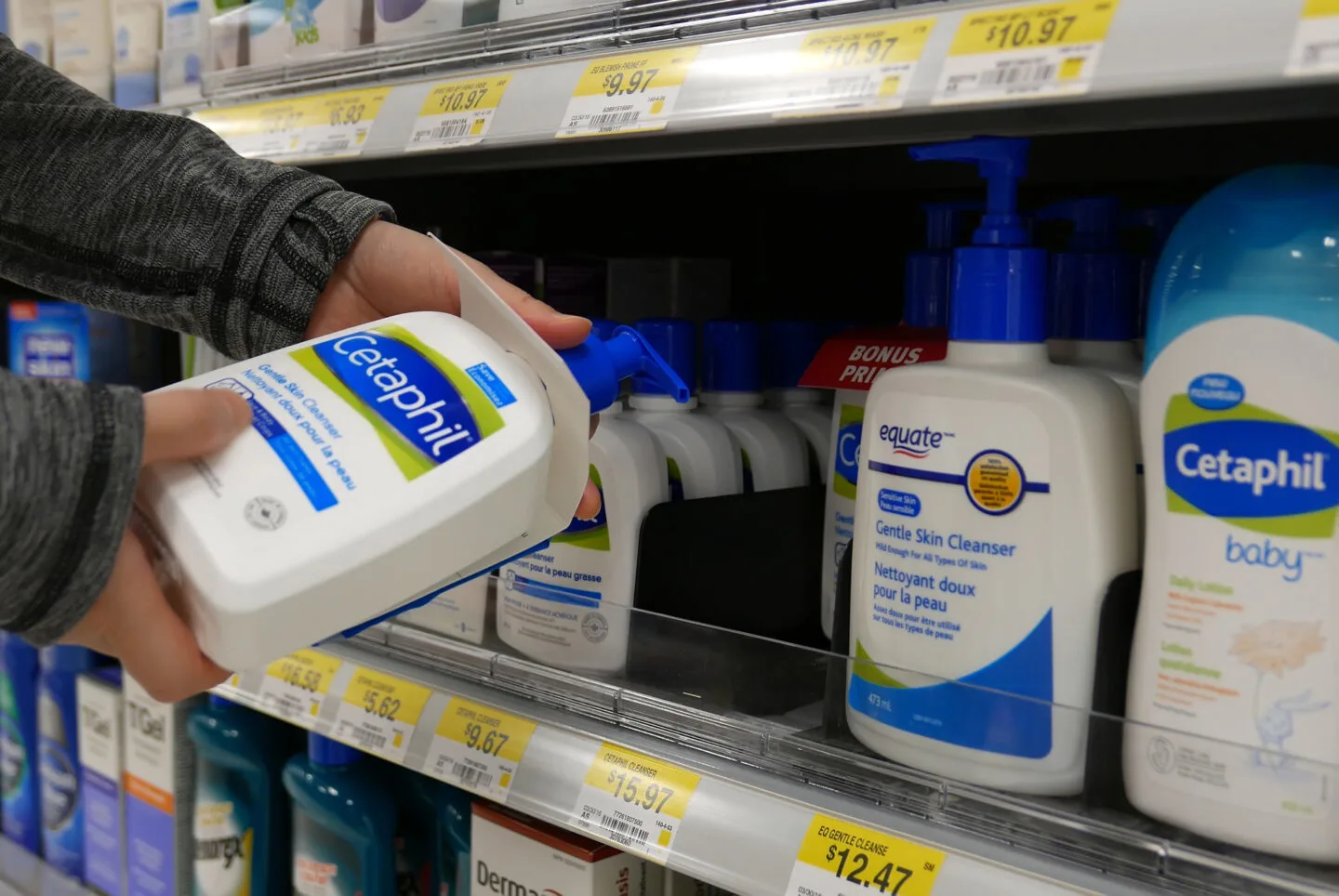 Best Cetaphil Moisturizer For Sensitive Skin
Cetaphil Daily Hydrating Moisturizer is a great moisturizer for sensitive skin. This lightweight formula provides 24-hour hydration without leaving your skin feeling greasy or clogging your pores.
It contains hyaluronic acid to help lock in moisture and prevent dryness, plus pro-vitamin B5, which helps soothe irritation and keep skin looking healthy, improving the moisture barrier.
It has a hypoallergenic and non-comedogenic formulation that won't irritate sensitive skin. The fragrance-free and dye-free product is also dermatologist tested and clinically proven to be suitable for use on even the most delicate or allergy-prone skin types.
Not only does this moisturizing cream have all of these great ingredients, but it also includes a patented MVE (MicroVesicular Emulsion Technology) delivery system that releases moisture slowly over time, so you can enjoy soft, supple skin all day long.
Its unique blend of emollients will also help protect against harsh weather conditions while locking in nourishing hydration as needed.
Best Cetaphil Moisturizer For Acne-Prone Skin
The Cetaphil Pro Oil Absorbing Moisturizer is an ideal daily moisturizer Cetaphil lotion choice for those with acne prone skin. This moisturizer has a non-acnegenic formula that helps to reduce oiliness while still delivering long lasting hydration and nourishment.
The lightweight consistency ensures your skin won't feel greasy or uncomfortable, and its oil-free formula leaves no visible residue on the face. It also contains SPF 30, which provides sun protection from damaging UVA/UVB rays.
The key ingredients in this product include Zinc PCA, Licorice Root Extract and Allantoin which all help to soothe and protect the skin from further irritation. Unlike many other acne treatments – this one doesn't dry out the skin,
Or lead to breakouts which can often make skin redness worse. Instead it helps calm inflammation, reduces sebum production, reduces redness and keeps your complexion free of blemishes by fortifying it with essential hydration for healthy looking acne free skin.
Which Signs Of Skin Sensitivity Should You Look Out For With New Skincare?
When trying out new skin care products within your regimen, it's important to pay attention to signs of skin sensitivity. Your skin may become red or irritated, and you may experience itching or burning sensations. If this happens, discontinue use of the product and consult your dermatologist as soon as possible.
It is also important to moisturize the skin with a layer of hydration regularly to prevent any dryness that can lead to irritation. To restore the skin barrier, I recommend Cetaphil products – they are quality formulations that don't strip away natural oils needed for healthy hydration levels.
Use lukewarm rather than hot water when cleansing your face – too hot temperatures can irritate already sensitive skin even further, with the Cetaphil Gentle Skin Cleanser.
As well as effectively cleanses the skin without stripping natural oils. Lastly, avoid fragranced products, which may cause discomfort or disrupt an otherwise balanced complexion. Keep an eye on how your skin responds and make sure you act quickly if signs of sensitivity do appear, to achieve smooth and soft skin.
Summary
Finding the perfect moisturizer for your skin, to leave the skin feeling hydrated, can be difficult, luckily Cetaphil offers a range of options designed for every skin type. Whether you have oily, dry or sensitive skin, there is a product from Cetaphil that is suitable for you, to help balance the skin.
The best Cetaphil moisturizer for oily skin is their DermaControl Oil Absorbing Moisturizer SPF 30 which helps reduce shine while providing broad spectrum sun protection. The best Cetaphil moisturizer for dry and sensitive skin is the Moisturizing Cream with ceramides and vitamins to restore lipids in the skin and keep it hydrated all day long.
Those with a combination type should opt for the Moisturizing Lotion; it absorbs quickly without leaving any greasy residue behind and contains antioxidants that help defend against environmental damage like UV rays.
For those with acne-prone or sensitive skin, try the Pro Oil Absorbing Moisturizer – its non-acnegenic formula helps soothe irritation while keeping pores clear of breakouts.
Remember to pay attention to signs of sensitivity when trying out new products such as redness, itching or burning sensations – discontinue use immediately if these occur and consult your dermatologist as soon as possible to avoid further issues.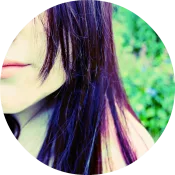 Hi, my name is Gemma, and I'm the owner of MakeupMuddle.com. I'm a true beauty obsessive, and love writing about anything to do with beauty – I have been a beauty writer since 2012.
As well as owning Makeup Muddle, I also own GemmaEtc.com, and love sharing my thoughts and feelings about the greatest (and not so great) beauty products!