There are so many different body products, from body butters to body lotions, and even body yogurt.
But what is body butter used for? What is it designed to do, and what makes it different to the average body lotion?
I'm going to share a complete guide with you, explaining what exactly body butter is, to help you decide if it's something you should add to your bodycare collection.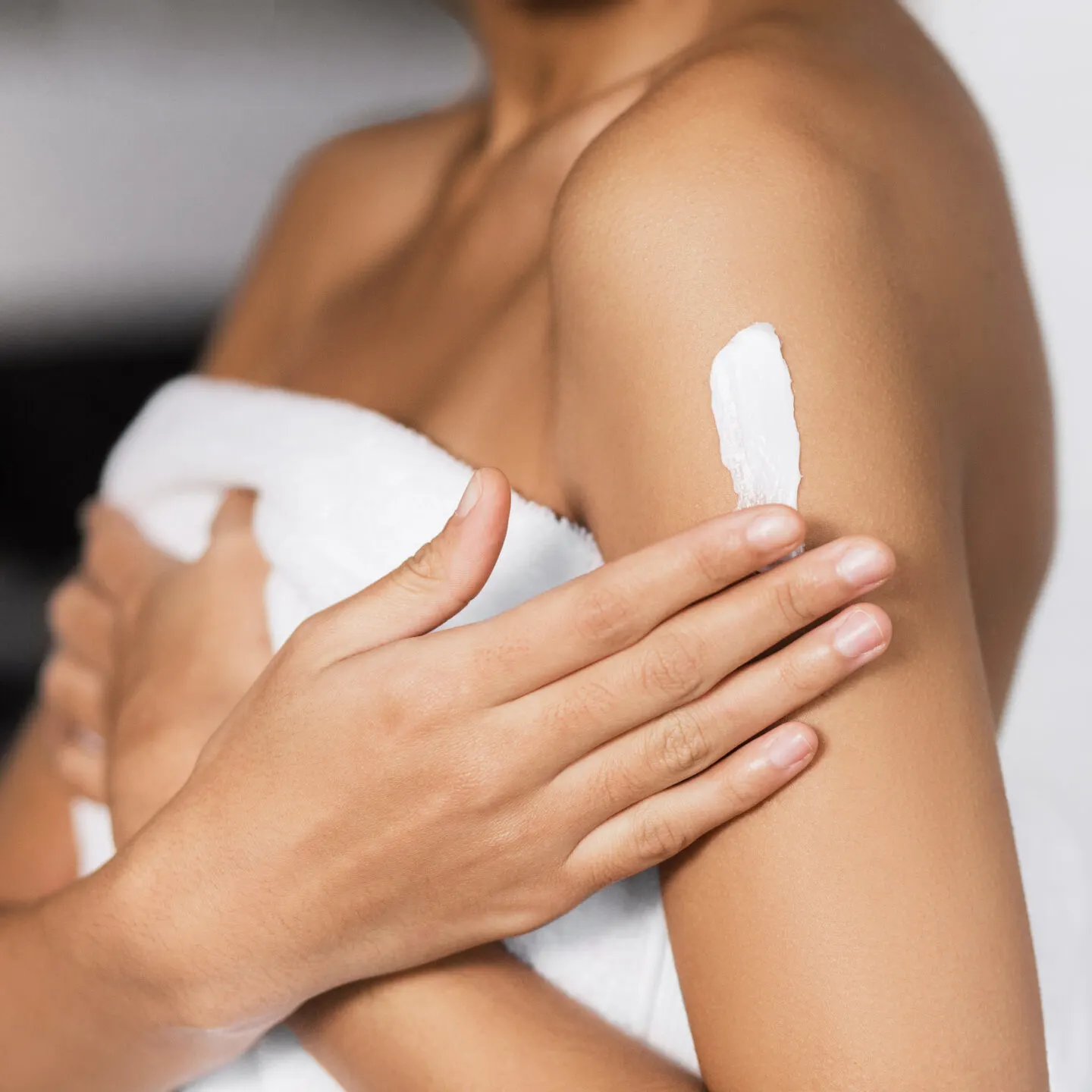 What Is Body Butter?
Body Butter is a rich and nourishing cream that people use to help moisturize and condition their skin.
It can be used on the face, body, and hands, making it a popular choice for those with sensitive skin who need an extra layer of protection.
Unlike regular lotions, there are no fillers or preservatives; instead, Body Butter is made from natural ingredients such as shea or cocoa butter, and essential oils.
This allows the moisture to deeply penetrate so that your skin remains soft and hydrated all day long.
Plus, you get the added benefit of indulging in aromatherapeutic scents like lavender or orange blossom, depending on the formula and brand you choose.
Body butters are particularly enjoyable to use during the colder months, when our skin is at its driest and most dehydrated, as body butters tend to have a super rich formula.
What Is Body Butter Used For?
Body butter is an incredibly versatile and nourishing product that can be used in so many different ways.
For starters, it can be applied to the face and body as a deeply moisturizing lotion, helping to soften skin and lock in hydration.
Body butter can also be used as a luxurious massage oil; its thick consistency provides structure and friction for deep-tissue massage.
Some people even use body butter as an intensive treatment for areas of dry or irritated skin–simply apply to the affected area at night and let it work its magic.
Finally, body butter can be used in place of shaving cream for a close, comfortable shave. Its hydrating properties will ensure your skin stays soft and supple following any type of hair removal session.
When Should You Use Body Butter?
Body butter is an ultra-hydrating skin treatment that can help smooth and nourish rough and dry skin.
Generally speaking, it's a great choice for chapped, irritated, or itchy skin wherever it appears. Working for whichever skin type you have, and for whichever season it is.
It should also be used to lock in moisture following a hot shower or bath, particularly during the colder months, when skin tends to dry out more easily.
Keeping a tub of body butter near the bathroom sink is a smart idea, so you can use it after every wash.
You can even enjoy body butters during the summer months when air conditioning and sunlight may lead to dehydrated skin, body butter is beneficial in helping to combat flaky patches or areas of discomfort.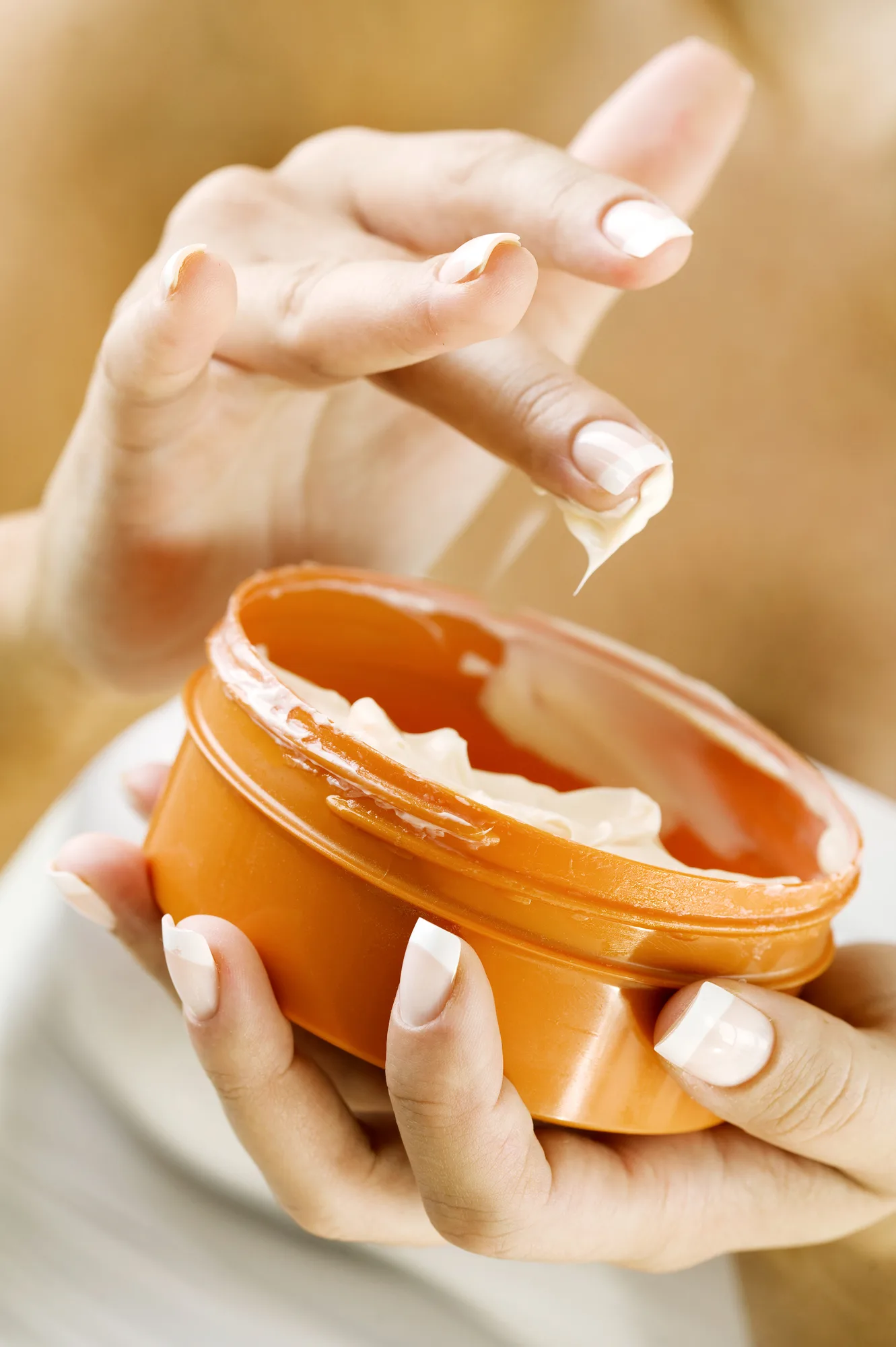 Body Butter Vs Body Lotion – Which Is Better?
Body butters and body lotions may appear to be similar in consistency and use; however, the two products have many differences.
Body lotions are thinner and more lightweight than body butter, which has a thicker consistency.
Body butter is specifically formulated to deeply moisturize the skin, while body lotion is more suitable for daily use.
Depending on skin type, some people find that body butter works better than body lotion in providing long-term hydration. It is very effective in softening and protecting dry or very dry skin.
On the other hand, body lotions are suitable for all skin types including sensitive skin and are good for providing everyday moisture. Body lotions are also less greasy and easier to apply.
Ultimately, the best product between body butter and body lotion will depend on your skin type and needs.
If you have dry or very dry skin, then body butter may be a better option for you, as it provides more intensive hydration.
However, if you have normal or sensitive skin, then body lotion should be sufficient in providing daily moisture.
Is Body Butter Used in The Shower?
Body butter is definitely not intended for use in the shower. Unlike regular lotions, body butter is much thicker and intended for longer-lasting moisture retention, making it an ideal choice for applying post-shower when skin needs an extra boost of hydration.
People who have dry skin can benefit greatly from using body butter after their showers, as its rich formula will provide lasting moisture and help to heal dry patches of skin.
Although, body butters do take a little longer to absorb, which is the main difference between body butter and body lotion.
Body lotion tends to absorb quickly, but the formula isn't as rich as a layer of body butter.
Do You Use Body Butter on Wet or Dry Skin?
Applying body butter to wet skin can be a great way to maximize the nourishing effects.
By doing so, your skin will absorb the beneficial ingredients more easily, creating an intensely hydrating experience.
Plus, it'll create a barrier between your body and any elements on the environment, guarding you from irritants.
You'll experience increased coverage—which works especially well if you have dry cracked areas—that'll rapidly soften and smooth out those rough patches, thanks to the rich ingredients, giving you a dose of moisture.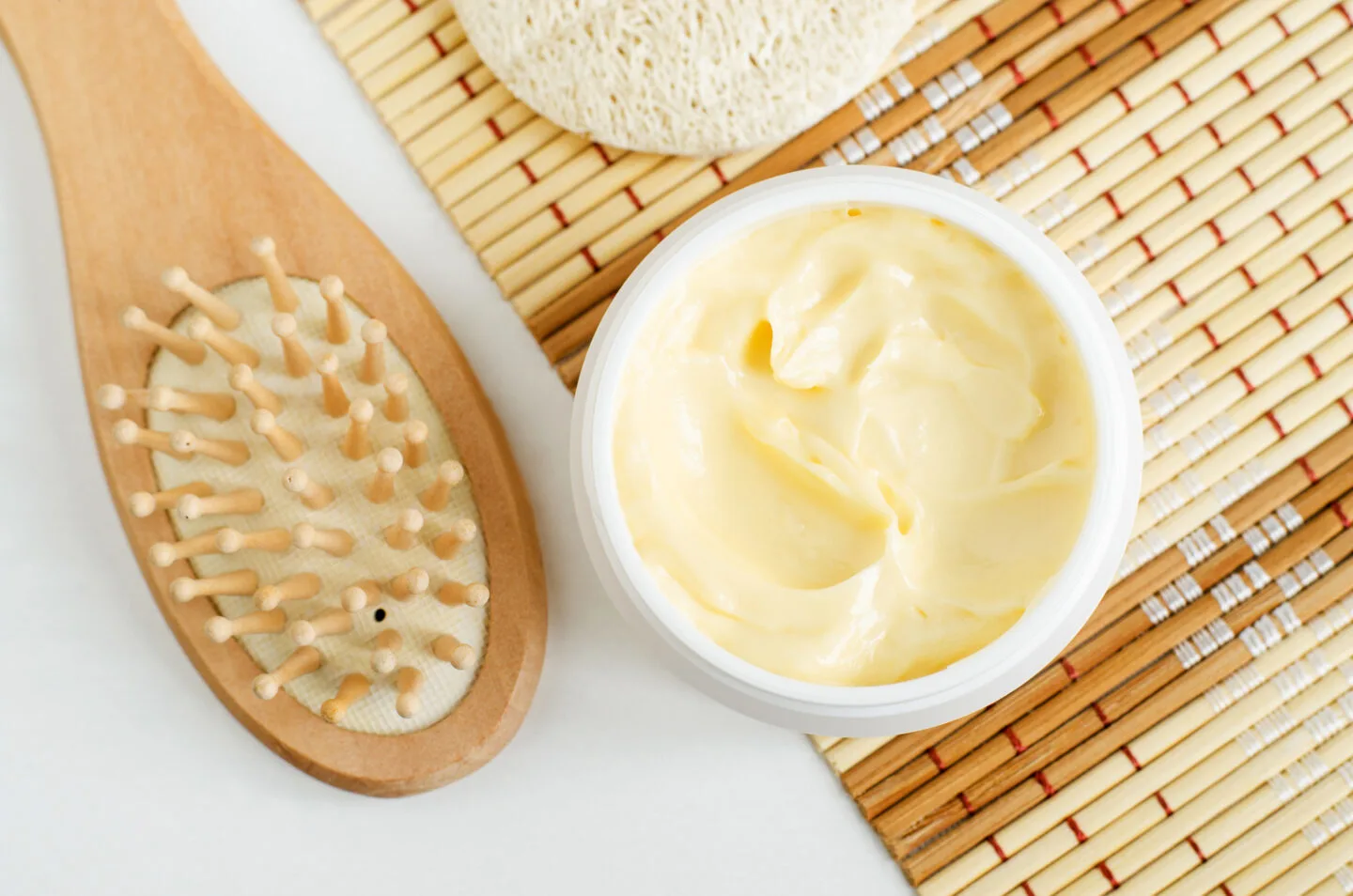 How Should You Apply Body Butter?
The key to successfully using body butter lies in choosing the right product, according to your skin type, as well as properly applying it.
Start by gently exfoliating your skin with a soft towel and warm water before you apply the body butter.
This helps to ensure the butter is able to penetrate and soothe your skin easier.
Following that, take an ample amount of the body butter onto your palm and rub it evenly between both hands so the heat from them helps to melt the butter, making it easier applying on your skin.
Finally, use long smooth strokes and circular motions while applying it in an upward motion from toes towards knees, elbows to shoulders – the entire body – all this will help absorb maximum nutrients from body butter into your skin, and help with chapped skin.
Which Ingredients Are Commonly Used In Body Butters?
Commonly used ingredients in this nourishing product include shea butter, coconut oil, cocoa butter, and other fatty acids that provide deep moisture to the skin.
Shea butter is especially prized as it contains Vitamins A & E and can be whipped into a lightweight yet rich texture that relieves drier skin.
Coconut oil carries natural antifungal properties and helps to lock in hydration while leaving your skin glowing with health; cocoa butter boosts collagen production while also fighting acne and wrinkles.
What Are The Best Body Butters?
The Body Shop is one of the best places to find luxurious body butters. The Shea Butter Body Butter is a great choice, as the shea butter will hydrate and smooth your skin, whilst also helping to soothe and nourish.
The Coconut Body Butter is also perfect for those seeking an intense bout of moisture and nutrition, as it contains Community Trade Cold-pressed coconut oil as well as a blend of three nut butters.
The Body Shop Coconut Body Butter is my personal favorite body butter they offer – it smells incredible.
If you're looking for a body butter that's suitable for acne-prone skin, look for body butter formulas containing tea tree oil, as they're packed with purifying tea tree oil which helps soothe inflammation.
Can I Use Body Butter on My Face?
Body butter is a wonderful product to use on the body, but it's important to remember that it's not meant for facial use.
The formula of body butters are specifically designed for the body and could be too thick or heavy for sensitive facial skin.
Therefore, you should opt for a facial cream or moisturizer designed explicitly to nourish and hydrate the delicate skin of your face.
This will ensure your face stays feeling calm and comfortable, rather than oily and weighed down.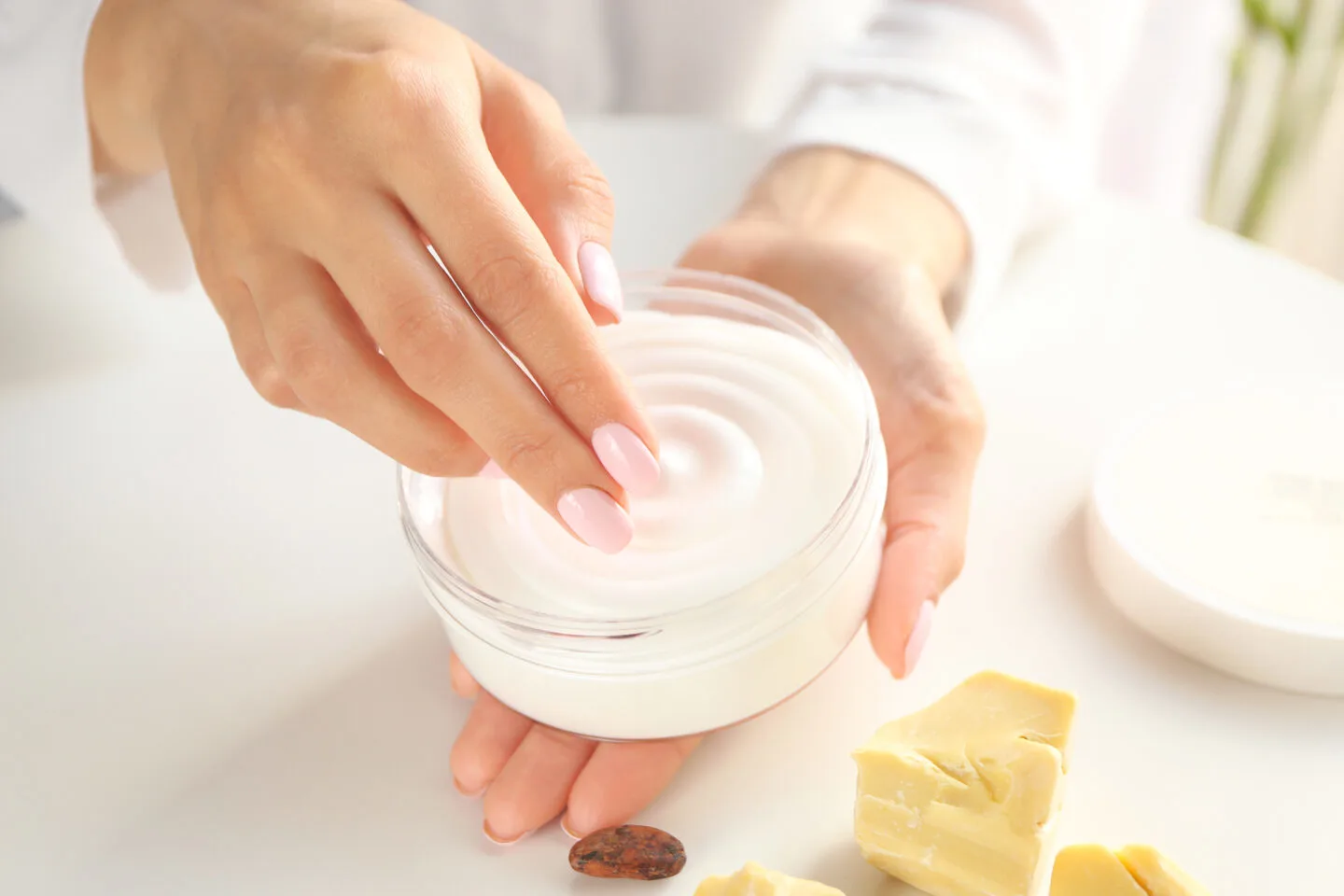 Can You Use Body Butters If You Have Oily Skin?
When it comes to body butters, there can be some confusion about whether they are appropriate for people with oily skin.
The truth is that while body butter may not be the best choice for those with oily skin, it can still be used.
It's important to note, however, that many body butters contain heavy oils and other ingredients that can clog pores and worsen breakouts like shea butter, which could be too heavy.
To make sure you are choosing a body butter that works for oily skin, look for products that are non-comedogenic, which means they do not block pores.
Try to choose a body butter that is free of petroleum, lanolin, and other heavy oils. Instead, opt for lighter oils like sunflower seed oil, which is known to be soothing and non-comedogenic.
As with any product, it's also important to read the ingredients list and make sure you are comfortable with what's in it.
Do Body Butters Prevent Wrinkles For The Body?
Body butters are an extremely popular skin care choice because of their water-holding properties, which can help to keep skin hydrated.
This hydration is essential in preventing wrinkles, as deeper water content leads to greater elasticity and thus a smoother appearance.
It's important to note that while body butter has tremendous potential to ward off premature wrinkles, alone it may not have the power to completely diminish them if they've already begun appearing.
Combining body butters into an overall anti-aging skin care routine can lead to more youthful looking skin, as well as combating dryness.
Can Stretch Marks Be Improved By Applying Body Butter To Them?
Applying body butter to stretch marks may offer some benefit according to research, though the results are inconclusive.
Dermatologists have suggested that certain creams, lotions, and butters can help improve the texture and appearance of stretch marks by stimulating collagen production, increasing skin elasticity and providing nutrients needed for healthy skin.
Yet, these claims have not been supported by solid evidence and clinical trials regarding the effectiveness of applying body butter for stretch mark reduction are limited.
However, by applying body butter to the skin, you'll be improving the hydration levels, and suppleness of the skin, which in turn, can minimize the appearance of stretchmarks, offering multiple benefits all-in-one.
Can You Apply Body Butter To The Feet?
Applying body butter to the feet is an amazing way to treat and nourish dry and cracked skin.
This luxurious product can moisturize the feet, lock in essential moisture, and prevent further damage from extreme weather conditions.
Not only does it nourish and hydrate the skin, but it also provides a layer of protection against dirt and germs that can get into open cracks.
For those who work in arduous conditions, body butter is a great way to protect their feet while providing much needed relief.
You can simply apply the body butter to your feet, and then slip on a pair of cotton socks, and that'll intensify the hydrating effects whilst you sleep.
Does Body Butter Work For Eczema-Prone Skin?
If you suffer from eczema-prone skin, the idea of using a moisturizing body butter for relief may be daunting. After all, isn't it a heavy and greasy cream that can make your skin even worse?
The truth is that if a body butter is made with natural ingredients and fortified with anti-inflammatory ingredients such as shea butter or hemp seed oil.
Then it can work great for people who suffer from skin conditions like eczema, psoriasis, dermatitis or general irritation.
Not only will you benefit from its deep penetrating hydration, but your skin's overall appearance and health will improve with regular use of the right type of body butter. Plus, it smells amazing too.
Summary
Body butters are an amazing product to use, offering hydration, nourishment and softness all-in-one.
Whilst body butters are designed for use on the body, they can also be applied to the feet, hands and cuticles, and offer long-lasting hydration.
If you're looking for a body product to intensely hydrate the skin, whilst relieving dryness, chapped skin, chafing, soreness or just irritation, body butters are the perfect solution.
*This post contains affiliate links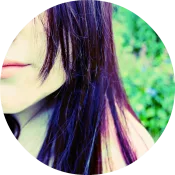 Hi, my name is Gemma, and I'm the owner of MakeupMuddle.com. I'm a true beauty obsessive, and love writing about anything to do with beauty – I have been a beauty writer since 2012.
As well as owning Makeup Muddle, I also own GemmaEtc.com, and love sharing my thoughts and feelings about the greatest (and not so great) beauty products!