Lip liners are a great, versatile makeup product to own. Regardless of whether you prefer lipsticks, lip glosses or lip stains, a lip liner can help to transform your pout, while making your lip products last considerably longer. What does a lip liner do? Well, keep on reading to find out…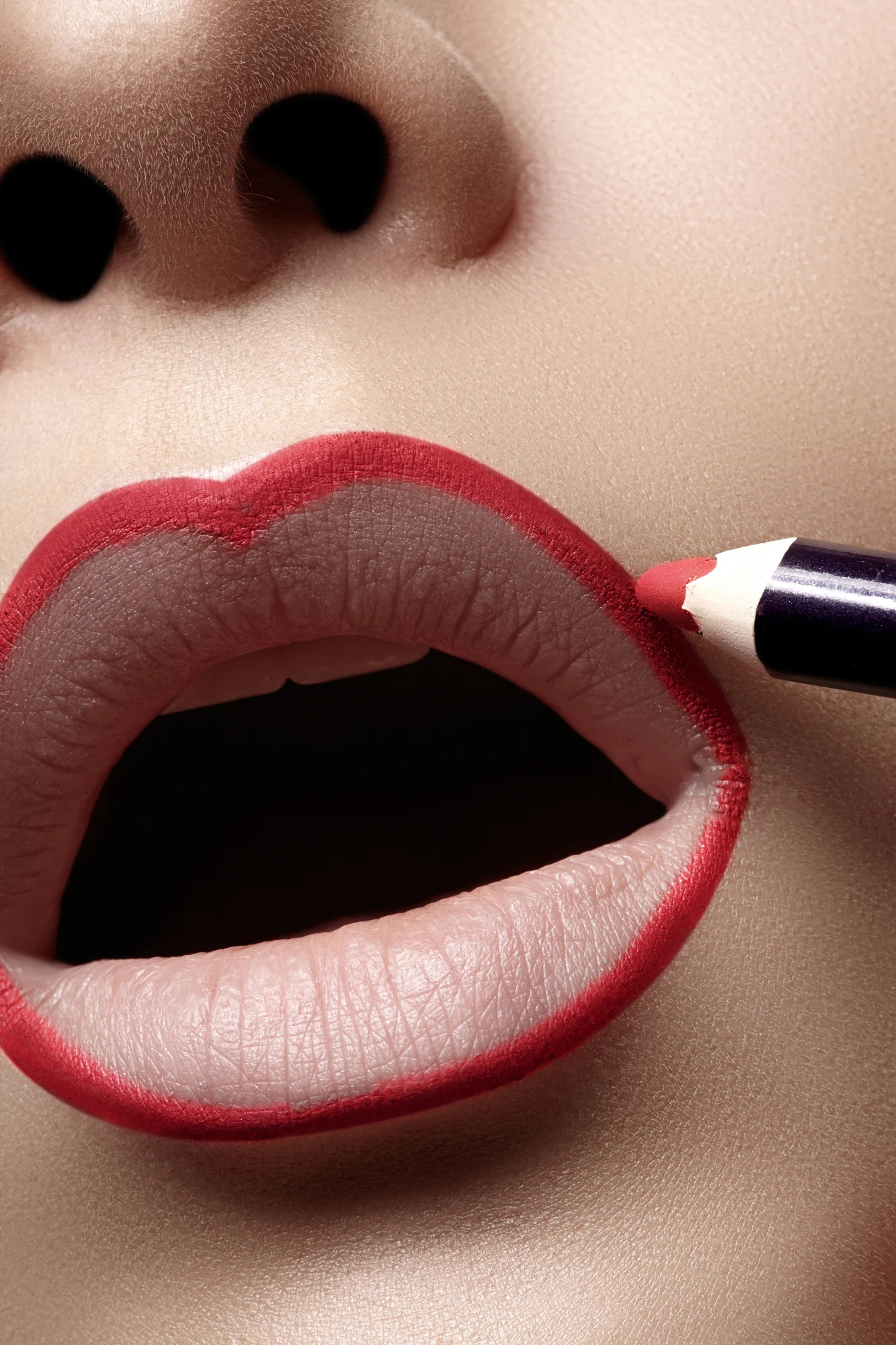 What is a lip liner?
A lip liner is a cosmetic product used to define and shape the lips. It is typically applied before lipstick or lip gloss, providing definition and helping the wearer to prevent their makeup from bleeding into adjacent areas.
This type of makeup tool can also be used to enhance natural features, by creating an illusion of fuller lips.
Lip liners generally come in pencil form, however liquid versions are becoming increasingly popular as well.
When using a lip liner, it is important for the user to start gently and work slowly.
A light hand can go a long way when using this tool, as too much pressure can create an unnatural result that doesn't look good with any kind of lipstick or gloss.
When choosing a lip liner shade, it is best to pick one that will match your chosen lipstick color as closely as possible.
While some prefer contrasting shades, they can make the lips appear smaller if not done precisely right.
As well as defining and shaping the lips, many people also use their lip liners as bases for other makeup looks; blending shades together on top of them allows wearers to create unique color combinations that wouldn't otherwise be achievable with just one product on its own.
What are the different types of lip liner available?
Lip liner is a cosmetic used to define the lips and help lipstick stay in place for longer.
There are several types of lip liners available, for example, clear lip liners, nude lip liners depending on your skintone, retractable lip liners and wooden pencil lip liners.
Clear lip liner, or transparent lip liner, is designed to go virtually undetected on your lips as it's colorless.
However it still helps stop lipstick from smudging or fading throughout the day, by creating a barrier on the outside of your lips, to keep your lip color in place.
Nude lip liner matches skin tone, making it ideal for those looking to enhance their natural color with minimal impact on their overall look.
Retractable lip liners have built-in sharpeners within the base, and come in a range of colors, so you can find a shade to match your lipstick or lip tint.
Wooden pencil lip liners have a firmer formula than most other types, so are good for when you want a really precise and crisp lip line.
You will need to keep sharpening them, to keep the nib as sharp as possible.
What are the most popular lip liner brands?
Lip liners are an essential tool for creating full, beautiful lips. Many brands offer lip liners in a variety of colors and formulations, so it can be difficult to choose just one.
However, there are a few lip liner brands that stand out from the crowd. Kylie Cosmetics is one of the best-known names in the industry and offers lip liners with superior pigment payoff and long-lasting wear.
Kylie Jenner designed the perfect lip liner formula, to allow you to apply lip liner and overdraw your lips.
Another popular option is MAC Cosmetics. The brand's lip liners come in dozens of shades and finishes, making it easy to find something for every look.
Charlotte Tilbury is another well-loved choice for those seeking creamy formulas with incredible staying power.
All in all, there's no shortage of great lip liner options on the market today, but these three brands are among the most popular choices, loved by makeup artists to help you contour your lips.
Whether you prefer bold colors or subtle nudes, Kylie Cosmetics, MAC Cosmetics, and Charlotte Tilbury have your back with their tried-and-true formulas—each designed to make your pout look perfect.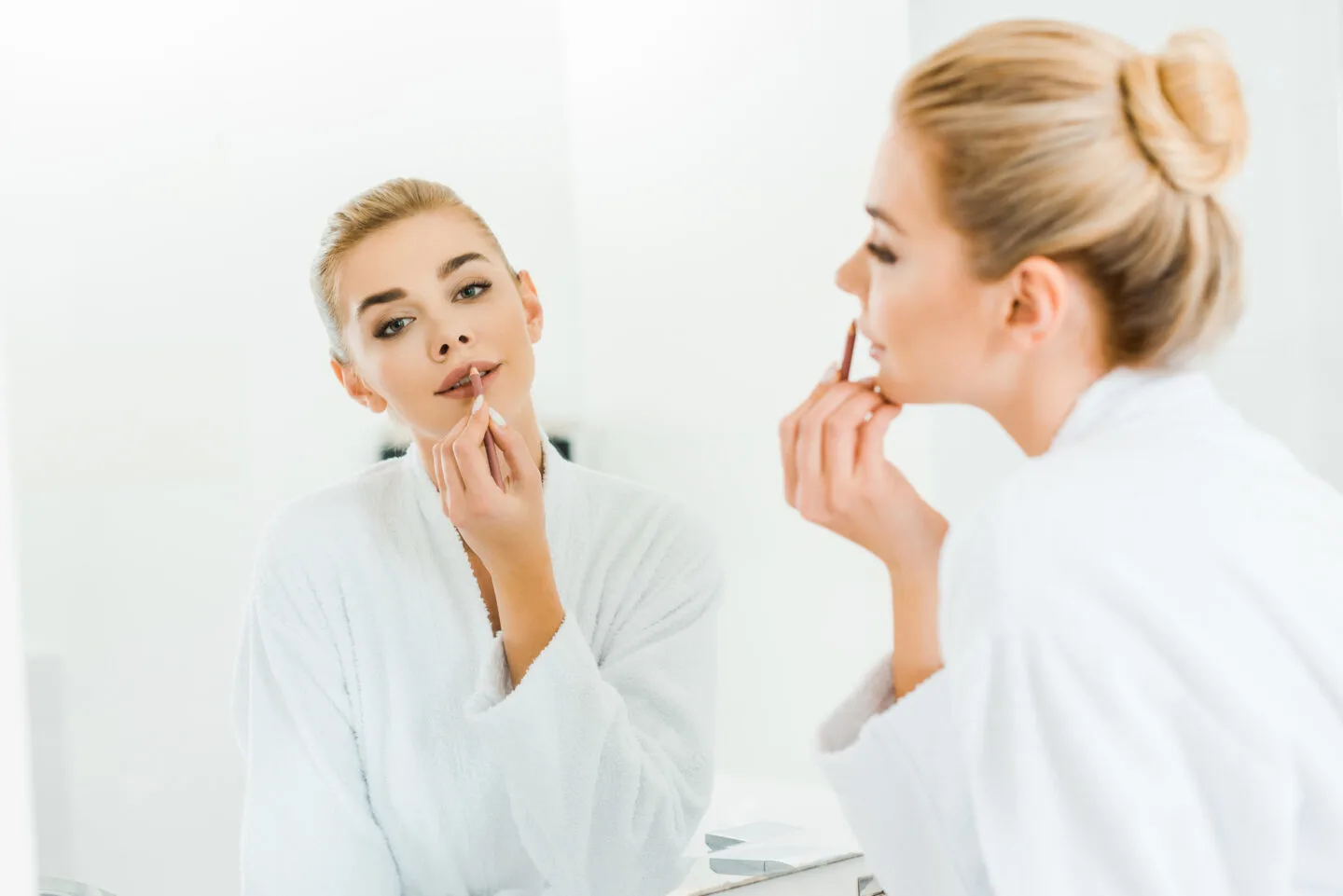 What does a lip liner do?
A lip liner is a makeup tool that can be used to shape, line, and define the lips. It typically comes in a pencil form and has a much firmer texture than lipstick or lip gloss.
Lip liners are usually color-matched with other lip products for better blending, but they can also be used independently for more defined results.
When applied to the lips, a lip liner helps to create an even tone on the skin that minimizes any blotchiness or discoloration.
It also creates an overall cleaner and neater look, as it's able to keep your lipstick and gloss from bleeding into the fine lines around your mouth or migrating outside your natural lip shape.
Lip liners can be used in various ways depending on what kind of look you're going for.
If you want a sharp – lined look, then you would go over your entire lip area with the product before applying any other type of color such as lipstick or gloss.
This will help prevent feathering—or having anything bleed onto the surrounding skin—and make sure that one color doesn't appear over another color when wearing different shades together.
If you have thin lips and would like them to appear larger, using a lighter shade of liner near the center of the upper and lower lips will create an illusion of fullness.
While darkening up near the outer edges makes them appear larger still in comparison.
And lastly, if you're looking for some definition then subtle application along their natural contours is key because too much product could end up looking overdone and unrealistic-looking.
Lip liners have many different uses when it comes to achieving desired makeup looks.
From creating defined lines with vivid colors to providing more volume with strategic shading techniques; so don't forget about this essential beauty tool when next trying something new.
What are the benefits of using lip liners?
Using a lip liner can be incredibly beneficial when it comes to your lipstick look. Lip liners are specifically designed to provide maximum definition and help create smooth, even lines that make your lips look fuller and more defined.
Since they are made with water-resistant ingredients, they will stay put even after eating or drinking, allowing your lipstick to maintain its vibrant color without fading away quickly.
As you apply the product along your natural lip line, it creates a barrier between the skin on your lips and the pigment in your lipstick. Giving you an evener application.
When using a lip pencil, you can use light, feathery strokes to define and fill in around the edges of your mouth.
A great way to get started is by dragging the pencil from one corner of your upper lip towards the cupid's bow—the heart-shaped dip in the center.
Followed by carefully tracing along both sides of the lower lip and connecting back with your starting point at each corner.
To get a truly blended look, apply the liner, and use your finger (or brush) to lightly press and blend out any pigmented, harsher lines around your top lip so that everything looks natural. You can even use concealer, to crisp up your lip line.
Lip liners also offer additional benefits besides just defining shapes or prolonging wear time, such as increasing how long lipstick lasts.
As well as preventing shadows from getting stuck on fine wrinkles around our lips over time due to their waterproof consistency.
So if you want enhanced control over how you're applying color and would like added lasting power for all-day wear, then making sure that you have a trusty lip liner like part of your makeup routine is essential.
How can lip liners help you achieve the perfect pout – top lip liner tips?
Lip liners are the secret weapon of your makeup arsenal. They can help you achieve the perfect pout by:
Creating a smooth base for lipstick, lip balm or lip gloss
Blending the edges of your lipstick to make them look more natural and less harsh
Giving you a more defined shape to draw attention to your lips with your cupid's bow and bottom lip
Helping your lipstick or lip gloss last longer by preventing it from bleeding or feathering
Making your lips look fuller and more voluptuous by overlining them slightly with a nude liner
Camouflage any imperfections on the lips such as fine lines, dryness, or unevenness in texture.
Lip liners are available in a wide range of colors, so you can find one that matches perfectly your natural lip color or goes well with your favorite lipstick shade.
If you're new to using lip liner, start by lining your lips with a nude or clear lip liner to get the hang of it.
Once you're comfortable with the application, experiment with different colors to find the perfect shade for you, to help you achieve the perfect, crisp lip shape.
How to choose the right lip liner for your natural lip shape?
Choosing the right lip liner for your natural lip shape can be difficult. However, with the right tips, it becomes considerably easier.
Firstly, understand which shape your lips naturally have; whether they're round or asymmetrical, full or thin.
Once you identify this shape, you will be better able to determine the type of lip liner that will work best for you.
If your lips are rounder in appearance and tend to have a fuller look, then opt for softer shades of lip liners, as these will help maintain your lips' natural formation.
Although, if you have thinner lips and would prefer more definition, opt for darker shades such as brown or plum to create an enhanced look.
When finding the most appropriate shade for your lips' natural shape and size, consider also applying different shades of liner on top and bottom.
For example, those with naturally uneven shaped lips could use a darker shade along the sides and bottom to give them extra life while still maintaining their existent form in a subtle way.
Tips and tricks for using lip liners
Now that you know all about the benefits of lip liners and how to choose the right one for your lips, it's time to learn some tips and tricks for using them.
Here are a few of our favorites:
1. Start with a clean canvas. Before you apply your lip liner, make sure your lips are exfoliated and moisturized.
This will help the lip liner go on smoothly and prevent it from accentuating any dryness, dead skin or flakiness on your lips.
2. Use a lip primer. If you want your lip color to last all day, start by applying a lip primer.
This will create a smooth base for your lip liner and lipstick, and help them stay in place.
3. Line your lips before applying lipstick. One of the most common mistakes people make when using lip liner is lining their lips after they've already applied lipstick.
This can cause the lipstick to smudge and creates a harsh line around the edge of your lips. Instead, always line your lips before applying lipstick or lip gloss.
4. Use lip liner to overline your lips. If you want to make your lips look fuller, use your lip liner to slightly overline your lips.
This will give you a more defined shape and make your lips look bigger.
Just be careful not to overdo it when trying to get a fuller pout, as you don't want to end up going OTT.
5. Fill in your entire lip with pencil lip liner. For long-lasting color that won't budge, try filling in your entire lip with lip liner before applying liquid lipstick or gloss.
This will help the color last longer and prevent it from bleeding or feathering.
You can even use lip brushes to help you fill in your lips, for a more precise finish.
6. Extend the life of your lipstick. Is your favorite lipstick starting to run low? Use a lip liner to extend its life.
Simply trace the edge of your lipstick with a lip liner, then fill in the rest of your lips with the liner.
This will help you get more use out of your lipstick, with a more creamy formula, and make it last longer.
7. Create an ombre lip. Ombre lips are all the rage these days, and they're actually pretty easy to create with lip liner.
Simply line your lips with lip liner in a dark shade, then apply a lighter shade of lipstick or gloss in the center of your lips.
Blend the two colors together with a brush or your finger, and voila! You've got an ombre lip.
8. Clean up any mistakes. If you make a mistake while applying your lip liner or lipstick, don't worry!
Just take a cotton swab dipped in makeup remover and lightly dab it over the mistake. This will help to clean up any smudges or mistakes, without ruining your whole look.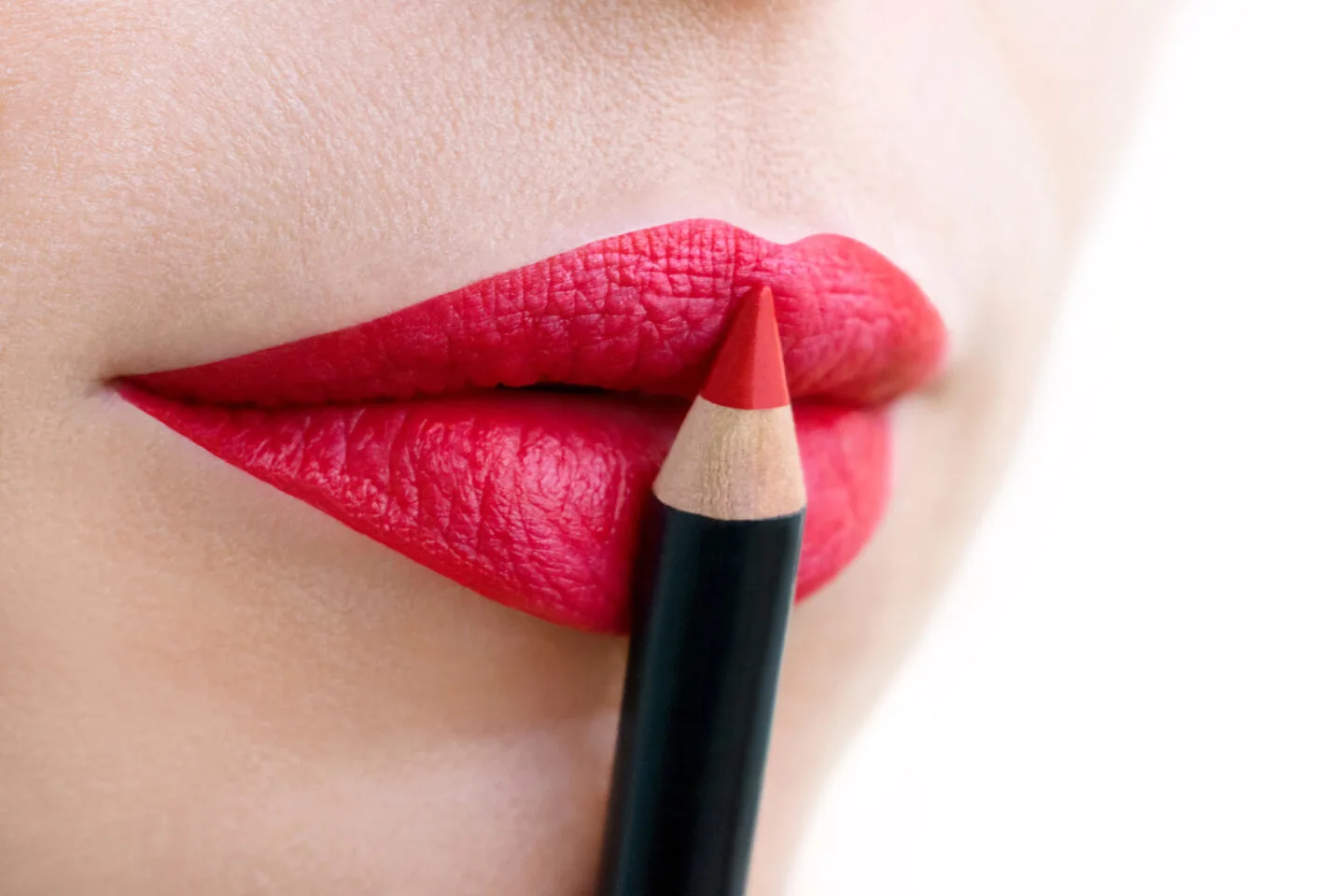 How to find your perfect nude lip liner shade?
Finding the perfect nude lip liner shade can be tricky, but with a few easy steps, you'll be on your way to bringing out your beautiful natural lips.
Consider what color you are and ensure that your liner is not too light or dark for your skin tone.
If you have fair skin, try an ivory hue; olive or tan tones should opt for a caramel or tan lip liner.
For deeper complexions, look for a chocolate brown shade and avoid any pinkish hues.
Once you've chosen the right color family, it's time to pick one that will perfectly accentuate and define your natural lip line.
Swatching the liners at a store might be helpful to see how they appear when applied directly onto the skin, so no surprises come up once you buy it and start to use it at home.
All makeup wearers should remember that all of us have different shades of nude depending on our overall complexion and undertones — there's not one single definition of this universally flattering shade.
Should lip liner be darker or lighter than your lipstick shade?
When deciding whether to use a lip liner that is darker or lighter than your lipstick shade, several factors should be taken into consideration.
If you desire a subtle look, then it's best to go with a lip liner that matches the color of your matte lipstick.
This will provide a natural definition and enhance the overall appearance of your lips, while also preventing any harsh lines from appearing throughout the day.
On the other hand, if you are trying to create more dramatic definition for an evening look.
Then opting for a slightly darker shade of lip liner can add extra emphasis and create more contrast between the two colors, thus creating an enhanced effect.
Lightening up your lip liner shade can help make small lips appear bigger by outlining them with something much paler than the lipstick itself.
To get this effect even further, highlight within the cupid's bow and above your upper lip with a lighter tone for added brightness and dimension.
Summary
Lip liners are a great way to improve the look of your lips and make your lipstick last longer.
There are many different formulas and shades available, so it's important to choose the right one for your needs. Use our tips and tricks above to help you find the perfect lip liner for your lips.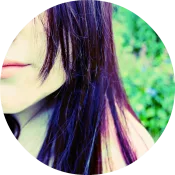 Hi, my name is Gemma, and I'm the owner of MakeupMuddle.com. I'm a true beauty obsessive, and love writing about anything to do with beauty – I have been a beauty writer since 2012.
As well as owning Makeup Muddle, I also own GemmaEtc.com, and love sharing my thoughts and feelings about the greatest (and not so great) beauty products!