W7 are a great affordable brand, that creates budget friendly dupes of higher-end brands. The new W7 Brow Pomade has launched, and it looks very much similar to the cult favourite Anastasia Beverly Hills Dipbrow Pomade, except the W7 Brow Pomade is only £5.95 and the ABH Brow Pomade is £19. But is it any good?! Keep on reading to find out more.
W7 Brow Pomade
The W7 Brow Pomade comes in only four shades; Blonde, Soft Brown, Medium Brown and Dark Brown. It's not the most inclusive shade range for a brow product, with three of the shades looking like the same shade of brown, except in different tones. The Brow Pomade comes with a small, circular plastic jar with a screw lid containing the pomade, as well as a mini dual ended brush.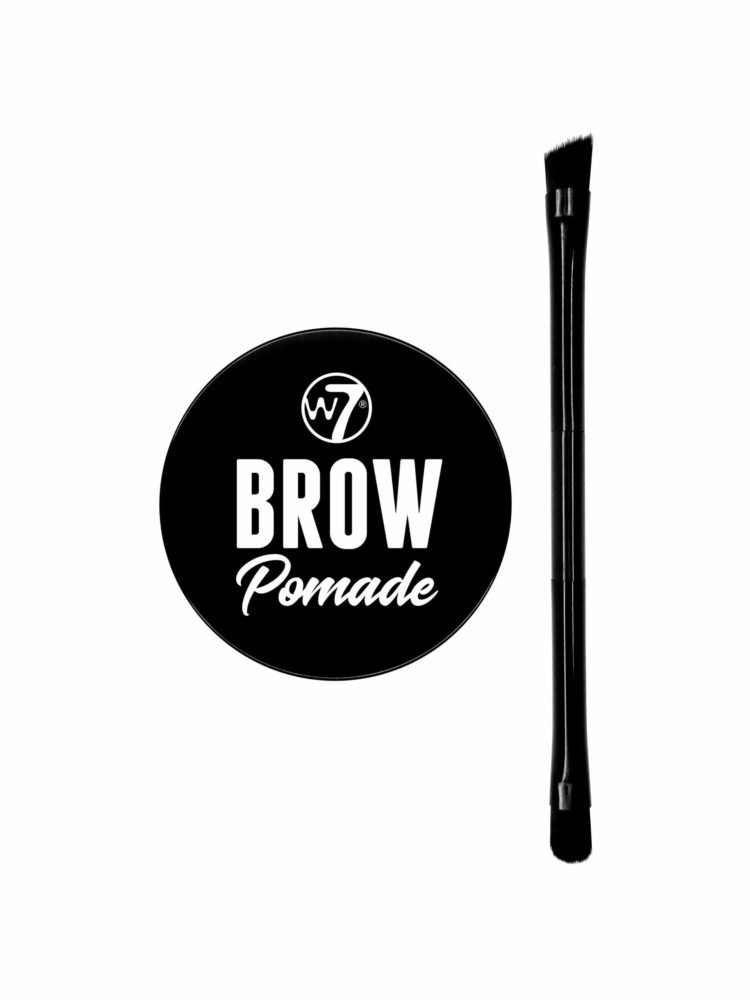 One side of the brush is an angled brush, and the other is a rounded brush. The rounded brush is a little strange, as it looks like the type you'd use to lay down eyeshadow on the lid, than it does for applying a brow pomade. I think it would have been better if they'd instead included a spoolie, so you could then comb the pomade through the brows for a more natural finish.
There's no mention of the volume on the packaging, so I don't know how much product you get for £5.95 but it's still a great price for a brow pomade, and dual ended brush duo. The formula claims to be long lasting, highly pigmented, water-resistant and smudge proof, and it's available to purchase right now.
All images belong to W7.
*This post contains affiliate links