There are always many comparisons between VaniCream Vs CeraVe within the skincare community. Both brands have similar products in their product ranges, but which is best?
I'm going to share a helpful comparison between the two, so you'll know which of the two products you should try, and why. Keep on reading to find out all about these two skincare products.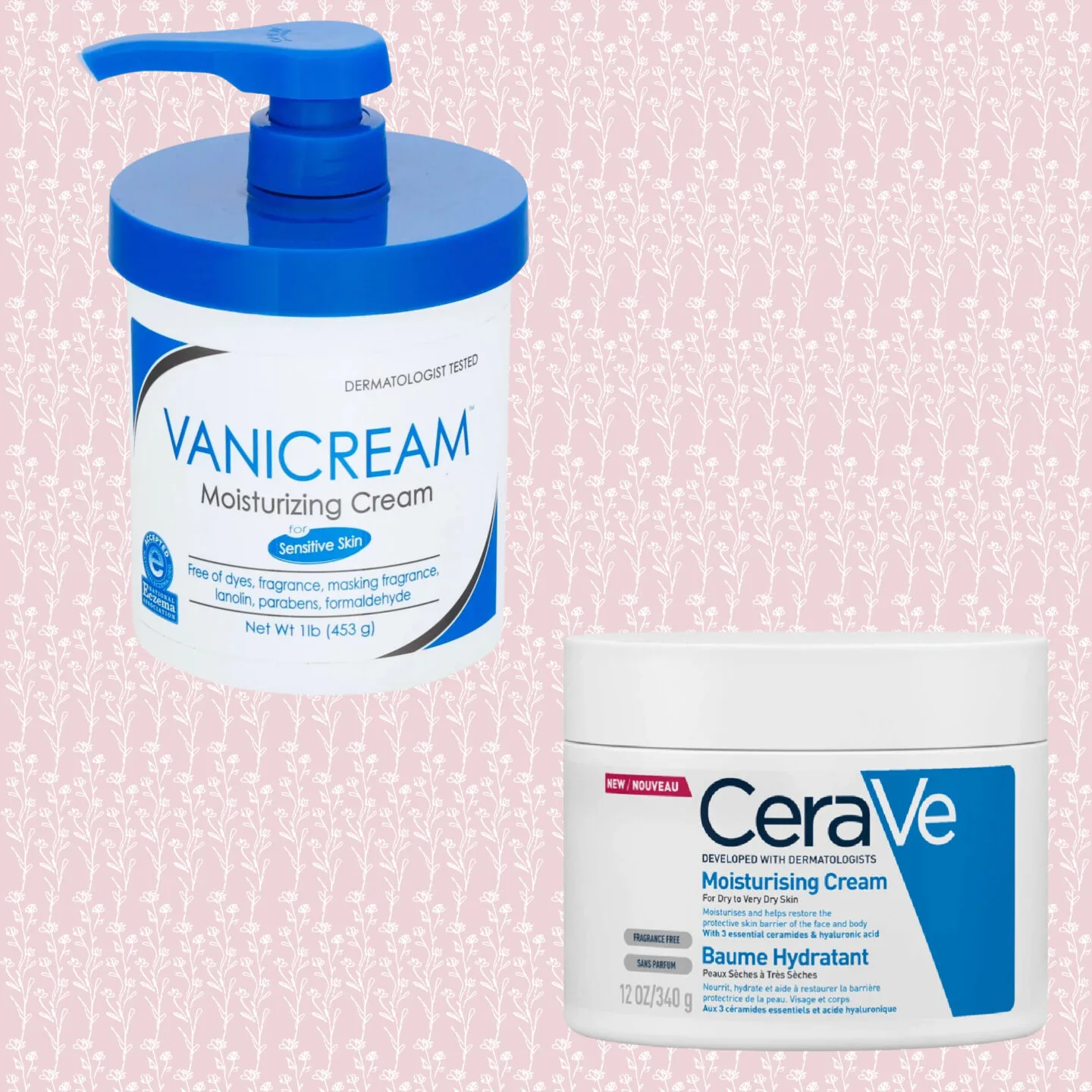 What Is VaniCream?
Vanicream is a brand of hypoallergenic skin care products designed for sensitive and allergy-prone skin.
This mild, non-irritating line of lotions, creams, cleansers, and sunscreens are free from dyes, fragrances, lanolin, parabens, formaldehyde releasers and other common irritants found in most skincare products.
Vanicream is specifically formulated to address the needs of people with eczema, psoriasis and other allergies as well as normal to dry skin. It has been clinically proven to be non-comedogenic (not clog pores), which makes it a great choice for preventing acne breakouts.
It also contains moisturizing ingredients that help keep skin looking smooth and healthy without causing irritation or redness. Its non-greasy formula absorbs quickly into the skin, leaving no residue while providing long lasting hydration throughout the day.
The Vanicream skincare range features many different products such as facial cleansers, shower gels, body lotions and even baby sunscreen that are perfect for all areas of the body—from head to toe.
With its gentle yet effective ingredients list along with long lasting effects on the skin, you can trust that Vanicream will keep your sensitive skin healthy and protected all year round.
What Is CeraVe?
CeraVe is a brand of skincare products developed by the dermatology and pharmacist experts at Valeant Pharmaceuticals International, Inc.
Founded in 2005, CeraVe has designed and developed products specifically to help repair and restore the skin's natural barrier.
The primary focus of their products is on protecting and restoring skin health with a combination of three essential ceramides (lipids), humectants, and emollients.
The CeraVe line includes products for both the face and body including moisturizing creams, cleansers, lotions, sunscreens, lip balms, wound healing ulceration treatments and more.
All of these work together to cleanse deeply without stripping away any valuable moisture from the skin, while helping to replenish lost lipids.
As well as this core technology, their patented MultiVesicular Emulsion (MVE) Delivery Technology works continuously over time so that active ingredients are available throughout the day.
The company claims that their products have been clinically proven to hydrate skin four times better than other leading brands through MVE delivery technology.
Allowing long-lasting hydration with a single application but also being non-irritating for those with sensitive skin types as well as producing visible results within just 24 hours.
Why Is VaniCream Compared To CeraVe?
VaniCream and CeraVe are both popular skin care brands that offer a variety of products designed to help keep your skin healthy.
Both have similar qualities, and many people compare the two when it comes to effectiveness. However, they do have some differences that set them apart.
When it comes to how the products feel on your skin, VaniCream has a relatively thicker texture than CeraVe, which gives the product a more nourishing feel on your skin after application.
Unlike CeraVe, VaniCream also provides intense hydration to the surface layers of your skin, which helps seal in moisture for longer lasting results.
The combination of sealant ingredients found in VaniCream protects against water loss as well as binding existing water molecules within the layer of cells just beneath the surface, giving dry skin an immediate relief from discomfort and itchiness.
Much like VaniCream, CeraVe also provides hydrating properties through its key ingredients – ceramides and hyaluronic acid – however this formulation is geared more towards those with normal or combination skins.
It helps protect against environmental damage, but may not be as effective for those with very dry skin since it doesn't provide enough moisture retention when compared to VaniCream's potent formulas.
So in conclusion, if you're looking for something specifically designed for dry skin, then VaniCream is the best option due to its useful blend of emollients and humectants that create a protective barrier over your cells while allowing them to absorb maximum hydration at once.
Ingredient List Of The VaniCream Moisturizing Cream
Purified water, petrolatum, sorbitol, cetearyl alcohol, propylene glycol, ceteareth-20, simethicone, glyceryl stearate, PEG-30 stearate, sorbic acid, BHT
What Are The Benefits Of The VaniCream Moisturizing Cream?
VaniCream Moisturizing Cream is an excellent choice for all skin types, providing numerous benefits.
The National Eczema Association has recognized VaniCream as a Seal of Acceptance product, meaning that it has been scientifically tested and deemed safe and effective for those with sensitive skin.
It is also often compared to CeraVe in terms of its ability to hydrate and nourish dry or irritated skin, making it an ideal moisturizer for those suffering from eczema or psoriasis.
By helping to reduce trans-epidermal water loss (TEWL), the cream helps improve overall skin health and restore the protective barrier function.
It helps retain moisture more effectively than some other products on the market, leaving skin feeling softer for longer.
VaniCream Moisturizing Cream can be used daily as part of a facial routine or applied directly to areas requiring extra attention, such as hands and feet.
Its main active ingredients are petrolatum plus dimethicone, which help protect against the elements while simultaneously locking in moisture.
Its unique formulation contains colloidal oatmeal extract, which soothes inflammation while restoring your skin's natural pH balance; this makes VaniCream perfect for use on atopic dermatitis sufferers who may experience flare-ups due to environmental irritants or stressors.
Lastly, with ingredients like sweet almond oil and chamomile flower extract added into its blend, VaniCream provides your face with anti-aging properties that help minimize wrinkles while improving firmness without causing irritation or breakouts.
VaniCream offers a variety of beneficial effects that make it one of the top rated moisturizing creams available today.
From its single application providing long lasting relief from itching and inflammation to improving your overall complexion through improved hydration levels—VaniCream is a must-have product in any daily facial routine.
Ingredient List Of The CeraVe Moisturizing Cream
Aqua / water / eau, glycerin, cetearyl alcohol, caprylic/capric triglyceride, cetyl alcohol, ceteareth-20, petrolatum, potassium phosphate, ceramide np, ceramide ap, ceramide eop, carbomer, dimethicone, behentrimonium methosulfate, sodium lauroyl lactylate, sodium hyaluronate, cholesterol, phenoxyethanol, disodium edta, dipotassium phosphate, tocopherol, phytosphingosine, xanthan gum, ethylhexylglycerin.
What Are The Benefits Of The CeraVe Moisturizing Cream?
The CeraVe Moisturizing Cream is a revolutionary product that helps keep skin hydrated and healthy.
It provides an intense moisturizing effect to help soothe dry, itchy skin while also helping to reinforce the skin's protective barrier with ceramides.
This hydrating cream is formulated with three essential ceramides (1, 3, and 6-II) which are vital for the proper functioning of the skin barrier.
CeraVe products are unique because they contain a combination of natural ingredients including VaniCream which helps restore lost moisture levels and soothes itchy skin.
This rich creamy formula also contains Hyaluronic acid which acts as a humectant to help draw water into the outer layers of the skin cells to hydrate them from within. The result is healthy-looking and feeling skin that's softer and more supple.
The benefits of using CeraVe products regularly cannot be overstated; thanks to their combination of ceramides and other natural ingredients.
Users can expect improved protection against environmental aggressors like pollution, as well as enhanced healing properties due to increased cell turnover rates.
Since these products work by hydrating both surface cells and those below the surface layer, they can help reduce the appearance of wrinkles and fine lines while keeping your complexion looking youthful. With all these benefits in mind, it's no wonder why so many people swear by CeraVe Moisturizing Cream.
How Much Is The VaniCream Moisturizing Skin Cream?
The VaniCream Moisturizing Cream is a great facial moisturizer that helps to keep your skin hydrated and looking its best, particularly dry skin, as it'll help to replenish the skin.
This cream is priced at $18 for a 4 oz bottle, which is a great deal considering the quality of the product.
How Much Is The CeraVe Moisturizing Cream?
The CeraVe Moisturizing Cream is a very popular skincare product that has been on the market for many years.
It is a very effective moisturizer that can help to hydrate the skin and make it look and feel more youthful.
The cream is available in a variety of sizes, and the price will vary depending on the size that you purchase.
The retail price for the smallest size is around $11, and the largest size is around $40. You can usually find this cream at your local drugstore or beauty supply store.
VaniCream Vs CeraVe – Which Is Better For Sensitive Skin?
When it comes to finding the best moisturizer for sensitive skin, there is much debate between CeraVe and VaniCream.
Both products claim to be beneficial for those with sensitive skin types, but which one is actually better? CeraVe and VaniCream offer different approaches when it comes to protecting and nourishing sensitive skin.
VaniCream Daily Facial Moisturizer specifically targets hydration levels, as well as providing protection from environmental pollutants and UV rays.
The product contains peptides that stimulate collagen production and antioxidant protection, allowing your skin to stay hydrated longer without irritating it.
VaniCream contains vitamins A, B5, C and E that penetrate deep into the epidermis layer of your skin to help lock in moisture.
On the other hand, CeraVe cream provides an extended-release fluid that hydrates beneath the surface of your skin, where active ingredients build up throughout the day.
It has a unique combination of ceramides (an essential lipid naturally found in our bodies) that helps replenish lost lipids while restoring barrier protection against irritants and harsh chemicals.
Its patented MVE technology slowly releases these ingredients over time rather than just on application, so you don't have to constantly reapply during or after activities like sweating or exercising.
Both products provide great benefits for people looking to take extra steps towards healthy skincare routines when dealing with sensitivities or allergies.
But if we were forced to pick one winner, then we would have to give our vote to CeraVe Vs VaniCream because of its extended release function which leaves long lasting effects on the overall health of your skin.
VaniCream Vs CeraVe – Which Is Better For Acne-Prone Skin?
If you have acne-prone skin, you might be wondering if VaniCream or CeraVe moisturizers are better for you.
Both lotions are designed to offer skin conditioning benefits, whilst improving the protective skin barrier function.
VaniCream is a skin care product that is designed to hydrate and soothe the skin.
It contains ingredients like shea butter, jojoba oil, and vitamin E. These ingredients can help to protect the skin and keep it healthy.
CeraVe Lotion is another skin care product that is designed for people with sensitive skin.
Containing ceramides, which help to restore the skin's natural barrier. This can help to protect the skin and keep it hydrated.
So, which one should you choose? If you have acne-prone skin, CeraVe might be a better option for you.
This is because it can help to restore the skin's natural barrier, which can protect against further breakouts.
However, if you have sensitive skin, you might want to try VaniCream. This is because the active ingredients are designed to hydrate and soothe the skin.
You don't have to worry about harsh alcohol, or chemical irritants, which could irritate and inflame the skin.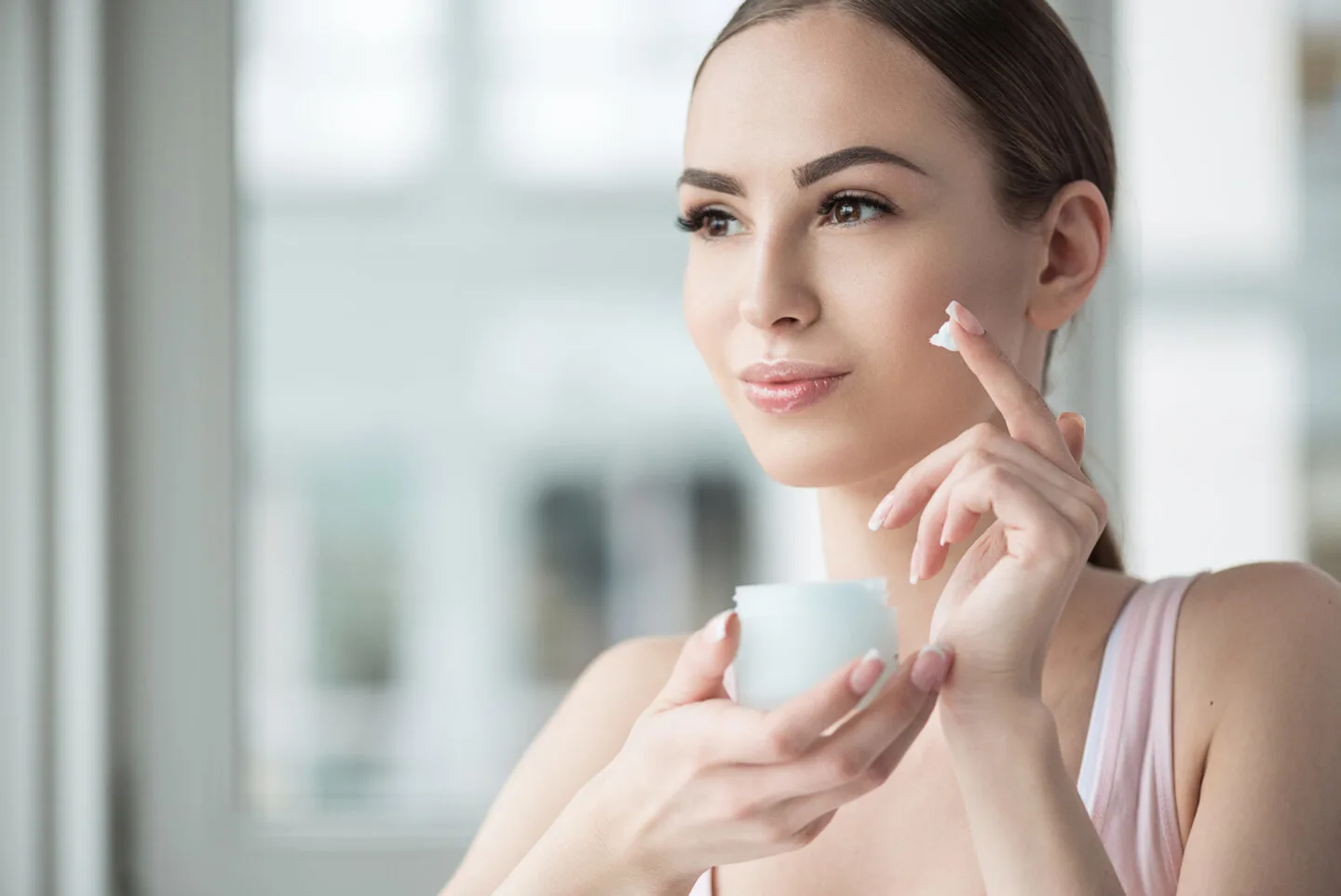 VaniCream Vs CeraVe – Which Moisturizer And Cleanser Is Best For Eczema?
When it comes to finding the best moisturizer and cleanser for eczema, two products that stand out are VaniCream and CeraVe. Both products are well-known for their dermatologically-tested formulations that produce effective results in treating dry, irritated skin.
VaniCream is ideal for those with especially dry or sensitive skin because of its unique, oil-free formula.
This product contains both humectants, which attract moisture to the skin, and emollients, which help lock in moisture while softening and smoothing the surface of the skin.
VaniCream products also contain glycerin, a natural moisturizing agent derived from vegetable oils. As well as providing deep hydration for even the driest areas of your body, this product helps create a protective barrier on your skin against irritants.
For those individuals who have an oily complexion but still suffer from eczema symptoms such as intense itching and flaking of the skin, CeraVe offers a range of options designed specifically for this type of skin condition.
Its Moisturizing Lotion works by locking in moisture while giving you long-lasting relief from irritating symptoms such as redness and itching caused by eczema.
Its Hydrating Cleanser gently removes dirt and debris without stripping away essential oils; and its Moisturizing Cream deeply nourishes delicate facial tissue while restoring its natural balance.
With CeraVe's full line of dermatologist-recommended solutions tailored specifically to eczema sufferers' unique needs, anyone can experience relief from uncomfortable symptoms related to this condition while achieving healthy looking skin.
Is CeraVe or VaniCream Better For Oily Skin?
When comparing CeraVe and Vanicream for oily skin, the best choice will depend on individual needs.
CeraVe is unscented, and is excellent for moisturizing, as it contains hyaluronic acid and ceramides, which help to keep moisture in the skin.
It also has ingredients like niacinamide to help balance sebum production and reduce shine while maintaining hydration.
It's non-comedogenic, so it won't clog pores or cause breakouts. However, many people with oily skin find that CeraVe is too thick and heavy for daily use.
On the other hand, Vanicream is a lighter option that works well for those with oily skin who are looking to avoid feeling weighed down by their serum or moisturizer.
It lacks heavy oils like petrolatum or mineral oil, which can be greasy on the face, and instead uses lanolin alcohols to create a lightweight barrier that still holds in moisture without clogging pores or contributing to excess shine.
Overall, both of these products are great options depending on individual needs, but when considering their best application for oily skin specifically, then Vanicream usually comes out ahead due to its light texture and lack of heavy ingredients.
Is VaniCream Cruelty Free?
VaniCream is a skin care company that claims to be cruelty free.
This means that they do not test their popular products on animals, nor do they use any ingredients that are derived from animals.
However, it is important to note that some of the ingredients in their products may have been tested on animals where required by law.
For example, many countries require that new ingredients be tested on animals before they can be used in cosmetics.
As a result, VaniCream's products may not be completely free of animal testing. However, the company does take steps to avoid using ingredients that have been tested on animals unnecessarily.
Is CeraVe Cruelty Free?
Although CeraVe claims to be cruelty-free, the brand is not 100% cruelty-free.
This is because CeraVe is sold in mainland China, where animal testing is required by law, for beauty products sold there.
While CeraVe does not test its products on animals itself, it has no way of ensuring that its products will not be tested on animals once they reach Chinese shelves.
As a result, CeraVe cannot guarantee that its products have not been subjected to animal testing at some point in the supply chain.
For this reason, CeraVe cannot be considered a truly cruelty-free brand.
Summary
VaniCream and CeraVe are fragrance-free, and are both brands that offer a variety of skincare products designed for dry and sensitive skin.
However, VaniCream is known for its gentle, yet effective formulations, and its products are often recommended by dermatologists.
CeraVe, on the other hand, is a more affordable option that is widely available at most drugstores.
Both brands have pros and cons, so it is important to select the specific product that best suits your needs.
If you are unsure of which brand to choose, it may be helpful to speak to a dermatologist or a skincare expert to get their recommendation.
*This post contains affiliate links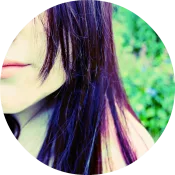 Hi, my name is Gemma, and I'm the owner of MakeupMuddle.com. I'm a true beauty obsessive, and love writing about anything to do with beauty – I have been a beauty writer since 2012.
As well as owning Makeup Muddle, I also own GemmaEtc.com, and love sharing my thoughts and feelings about the greatest (and not so great) beauty products!