Honey is somewhat of a wonder ingredient, and whilst it has many benefits for our health, there are lots of beauty benefits of honey.
You might be wondering what the benefits are, of applying honey on your lips, and I'm going to talk you through all the ways in which honey can improve your lips.
So, if you'd like the full low-down on how amazing honey is, and why you should be using honey in your beauty routine, keep on reading…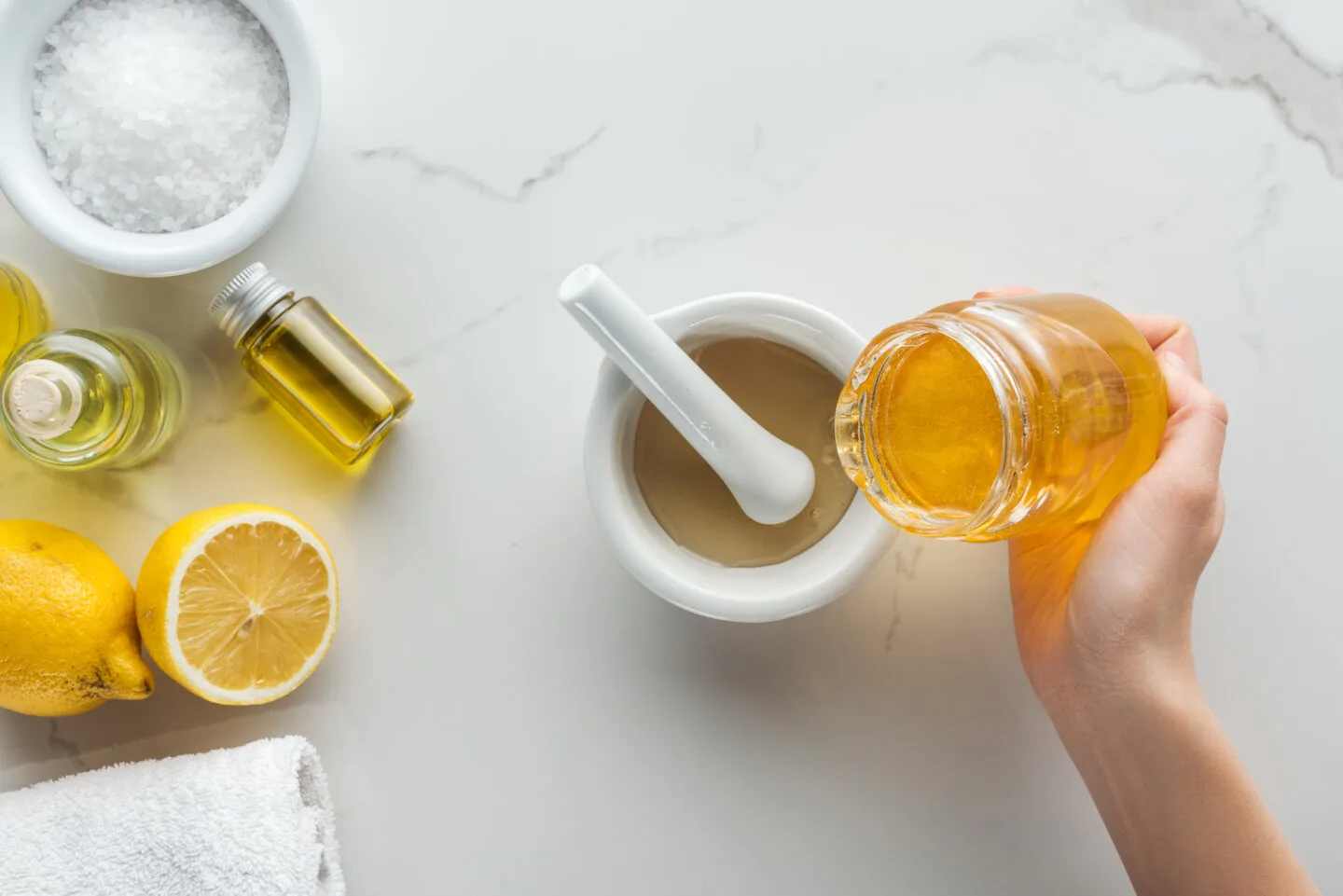 What Are The Nutritional Benefits Of Honey?
Honey is a natural sweetener that has been used for centuries as a food and medicine. It is produced by honey bees from the nectar of flowers and then collected, stored, and processed in beehives.
Honey is known for its many nutritional benefits, including providing essential vitamins and minerals, promoting digestive health, and even helping to boost your immune system.
One of the most significant nutritional benefits of honey is its ability to provide essential nutrients. Honey contains several important vitamins and minerals, such as vitamin B6, riboflavin (B2), niacin (B3), pantothenic acid (B5) and folate (B9).
Honey also provides small amounts of calcium, magnesium, potassium, sodium, phosphorus and zinc. The combination of these essential nutrients helps support healthy bones, muscles and nerves while helping to fend off diseases like cancer due to its antioxidant properties.
Moreover, another crucial benefit provided by honey is aiding in digestion. Honey supports regularity in digestion by providing the body with enzymes such as glucose oxidase which produces hydrogen peroxide that helps reduce inflammation in the gut lining, allowing better absorption of nutrients from food consumed.
Honey facilitates proper digestion by stimulating secretion from the pancreas responsible for producing digestive juices that help break down food particles into simpler components, so they can be absorbed easily by our bodies.
Honey also helps maintain appropriate pH levels within our stomachs, making it difficult for bacteria causing gastrointestinal issues like heartburn or indigestion to survive, thus promoting a healthy digestive tract overall.
One of the greatest benefits offered by honey is giving an extra boost to our immune systems via antioxidants that fight free radicals, preventing damage at the cellular level, protecting against diseases caused due to oxidative stress/damage.
As mentioned above, certain compounds present in honey, like polyphenols, also have important antiviral properties capable of inhibiting growth or killing viruses before they cause infection, thus assisting us stay safe from illnesses all year long.
What Are The Different Types Of Honey?
Honey is a natural sweetener made by honeybees from the nectar of flowers. It is typically used in baking, as a spread on toast or muffins, and as an ingredient for sauces, desserts, and other culinary dishes.
Honey has been known for centuries not only for its delicious flavor, but also for its various medicinal properties. Honey is good because it contains numerous antioxidant compounds that can help protect against cell damage caused by free radicals and reduce inflammation. Here are some of the different types of honey:
Light Amber – This type of honey has a light color and is mild in taste, making it perfect for sweetening tea or coffee.
Raw – Unlike other types of honey, raw honey has not been pasteurized or filtered, so it still retains all the health-promoting vitamins, minerals, enzymes and antioxidants that are naturally found in unpasteurized honey.
Manuka – Manuka honey comes from New Zealand's Manuka bush and is highly prized due to its unique antibacterial properties which make it ideal for treating skin conditions such as eczema, psoriasis and dermatitis.
Comb – Comb honey still contains pieces of beeswax, which makes it a thick texture, almost gel-like when solidified. The wax comb makes comb honey an attractive option as you can eat both the wax along with the liquid golden nectar inside.
Darker Varieties – There are several varieties of darker colored honeys including buckwheat, blackberry and wildflower which tend to have richer flavors than lighter varieties such as clover or orange blossom. These darker honeys often contain higher levels of antioxidants too!
In conclusion, there are many different types of honey out there, each with their own unique characteristics including flavor profile and health benefits. Whether you prefer light amber honeys or dark richer floral varietals, there's no denying that whatever type you choose; one thing remains certain – honey is good.
What Are The Many Beauty Benefits Of Honey?
Honey is a product of nature that has been used for centuries to provide countless beauty benefits. From its moisturizing properties, anti-bacterial qualities and natural healing powers, honey is truly an all-rounder when it comes to beauty treatments. Here are some of the major beauty benefits that honey can provide:
1. Hydrating and Moisturizing: Know that honey is full of natural antioxidants and vitamins, which help hydrate and nourish your skin. It can be used as a face mask or applied directly to the skin to intensely moisturize dry areas like hands, feet and elbows.
2. Healthy Hair: Applying honey on your hair can give it shine and bounce due to its nourishing properties. You can use honey with other ingredients such as coconut oil to create a hair mask which will help keep your hair healthy and strong while giving it a glossy look.
3. Acne Treatments: The antibacterial properties of honey make it effective against acne causing bacteria, helping reduce inflammation in pimples as well as aiding in curing blemishes more quickly by speeding up cell regeneration in the affected area. Honey has also been found to be effective against severe forms of acne such as cystic acne by reducing redness or excessive moisture around pimples caused due to excess sebum production from sweat glands or hormonal imbalance problems like PCOS (polycystic ovary syndrome).
4. Honey for Chapped Lips: Natural honey has been used to keep your lips moist, soft, plump yet firm looking at all times. Honey is good for lips, so apply some raw organic honey onto chapped lips every night before bedtime. This will help prevent further dehydration during sleep hours since this sticky liquid forms incredible protective shields on lips surface preventing water loss, hence hydrating them even better than lip balms do. Working as a lip moisturizer, which is good for your lips.
5. Mild Exfoliating Agents: Another added benefit that makes using raw organic honey so attractive when it comes down to face care routines includes its gentle exfoliating property due mainly thanks again both its sticky texture but incredibly nutritional content – leaving you with perfectly smooth skin after each use. Simply apply twice weekly for about 5 minutes massage circles before rinsing off completely with lukewarm water afterward – you'll be surprised with how flawless you'll find your complexion afterward.
Best Ways You Can Use Honey In Your Beauty Routine
To reap the most benefits, use raw, organic honey – you can eat what's left over. One of the best ways to use honey on the skin is to make a simple face mask.
Just mix one tablespoon of honey with one teaspoon of either plain yogurt or mashed avocado for a moisturizing treatment.
You can opt to add another teaspoon of lemon juice or tea tree oil if you are looking to fight acne.
You can even make your own luxurious homemade shampoo by mixing one part honey and three parts lukewarm water before massaging it into your scalp.
Honey also works great in conditioning treatments, as its texture helps bind oils together once mixed with other ingredients like coconut oil or apple cider vinegar – say good bye to expensive salon products.
Is Honey Good For Chapped Lips?
The answer is yes – honey can be a beneficial ingredient in products designed to keep your lips healthy and hydrated, including those made specifically to treat chapped or dry lips. Honey is naturally anti-microbial, so it helps fight off bacteria as well as providing moisturizing properties. Honey also contains some antioxidants and vitamins, both of which are helpful in keeping our skin healthy and vibrant.
Using honey on the lips can be an excellent way to help repair dryness and chapping caused by the environment, cold weather or illness. You may choose to apply it directly to your lip area with a cotton swab several times a day, or add some of this sweet nectar into your existing lip balm recipe when making homemade treatments for yourself or others.
Besides its moisturizing abilities; honey contains small amounts of Vitamin C; making it good for chapped lips too! When applied topically regularly; this vitamin works hard at stimulating collagen production while repairing damaged tissue around the mouth's area (due) over exposure to sunlight or windburn.
Top Benefits Of Applying Honey On Lips
Honey is known to be one of the best natural ingredients for the skin on your lips, with healing benefits. It has a multitude of benefits, including its ability to prevent chapped lips, hydrate dry out your lips, reduce inflammation, treat minor wounds or abrasions, and even act as a mild exfoliator for dead skin cells.
For those with dry or chapped lips, honey has been proven to help restore them to their former softness. Its healing properties are second-to-none; it helps unblock pores, which can then allow moisture in while healing any damage caused due to the dryness.
It also has antiseptic and antibacterial qualities that aid in dealing with bacteria while preventing any existing infections from worsening. Not only this, but honey also acts as an emollient that locks moisture into the skin to provide it with deep hydration over time.
Not just for those whose lips suffer from severe cases of cracked and dried-out skin, either; using honey can help, when applied on your skin as part of your beauty ritual can also have great preventative measures, too.
Applying some form of lubrication (honey) onto clean lips will help create a barrier that keeps moisture locked in and protects from further drying out and potentially cracking open again on harsher days, when lip balms cannot do quite enough alone.
When considering different ways to keep your lips looking and feeling healthy all year round – look no further than honey. Honey can treat a plethora of lip conditions.
Not only does it help reduce inflammation and pain, but its natural sugars have mild exfoliating properties too that gently remove dead cells off the surface layer making room for fresh ones beneath, stopping upper layers becoming overly dried up or forming scabs/calluses in extreme cases.
How To Apply Raw Honey To Your Dry Lips?
Applying honey to your lips is a great way to nourish and protect them. The antibacterial properties of honey work hard to guard against the formation of dry, cracked skin or infection that can occur when dealing with chapped lips.
To apply honey, be sure to start by exfoliating any dead skin from the area by either using a toothbrush or a lip scrub.
Then take one teaspoon of raw honey and apply it lightly with your finger over the lips, concentrating on edges and problem areas.
Rinse off with warm water after ten minutes and pat the area with a towel before applying a body butter and lip balm for best results.
How to Choose the Right Honey for Lips As A Lip Moisturizer?
When it comes to caring for your lips, choosing the right honey is essential. Honey has both antibacterial and anti-inflammatory properties that can help repair dry, chapped lips while making them softer and smoother.
To choose the right honey for your lips, think about what type of honey you need and what benefits you're looking for.
For example, Manuka honey is known for its healing properties, while lemon honey is thought to be hydrating and refreshing.
Some honeys provide more antioxidant benefits than others, so consider that as well.
Make sure to read the label carefully for any ingredients you may want to avoid or are allergic to.
You should also check to see if the honey is organic or if it contains added sugar or preservatives.
Some manufacturers may process the honey differently to concentrate its beneficial antimicrobial activity properties, so take that into account as well.
How To Make A DIY Honey Lip Scrub To Help Soothe And Moisturize The Lips?
DIY honey lip scrub recipes are a great way to get your lips feeling soft and nourished in no time, especially if you enjoy wearing lipstick.
The key to making a lip scrub that really works is to make sure you have the right ingredients.
All you need is honey, sugar, and a little bit of oil. Start by combining one tablespoon of honey and one tablespoon of sugar in a bowl.
Then, add one tablespoon of any oil you prefer; almond oil, coconut oil, or even olive oil.
Mix all the ingredients together until they are well combined. You can adjust the consistency of the scrub to your preference by adding more oil or honey, depending on what feels best.
The application is super simple. To use your DIY lip scrub, simply apply it gently to your lips, rubbing in slow, circular motions.
Leave the scrub on your lips for a few minutes to give it time to work its magic, then rinse off with warm water.
Can Honey Help Relieve Chapped Lips – How To Use Honey For Chapped Lips?
If you are looking for a natural cure for chapped lips, then honey is worth considering. Honey is not only known to help soothe the skin, but it can help to prevent and reduce irritation due to dryness and chapping.
To use honey on chapped lips, simply spread a thin layer of honey onto your lips, leaving it there for 10 minutes before wiping off with warm water.
You should notice an improvement after just a few applications, and the healing effect of honey will help your lips stay healthy going forward, and protect the skin. Not only does it help to treat existing issues, but it can help protect against similar problems in the future too.
Can Honey Help With Cracked Lips?
Chapped, cracked lips are an annoying problem during the colder months. Fortunately, there is a natural remedy that can help soothe your sore lip cracks – honey.
Honey is a natural humectant, and has many beneficial properties, including antibacterial and antioxidant ones. With its moisturizing qualities, applying honey to cracks or irritated skin can help heal them faster.
All you have to do is rub some honey onto the cracks, leave it on for 10–15 minutes, then rinse off with water.
Though more research needs to be done on this topic, many swear by using honey as a DIY lip treatment and swear they have never looked back.
Can You Leave Honey On Your Lips Overnight?
When it comes to skin care, honey can offer a number of benefits for keeping skin soft and smooth.
And one beauty ritual and home remedy that is starting to gain more popularity is leaving honey on your lips overnight.
Honey naturally has antibacterial and antiseptic properties, which allows it to help cool down skin irritations, breakouts, and speed up the healing process.
Making this the perfect home remedies for chapped or dry lips. Honey's antioxidants can work wonders in protecting skin from harmful UV rays and keep skin looking fresh and healthy all day long, whilst boosting hydration.
Therefore, by applying a thin layer of honey before bedtime may be just what you need to get rid of dry skin and enjoy soft, kissable lips all through the night.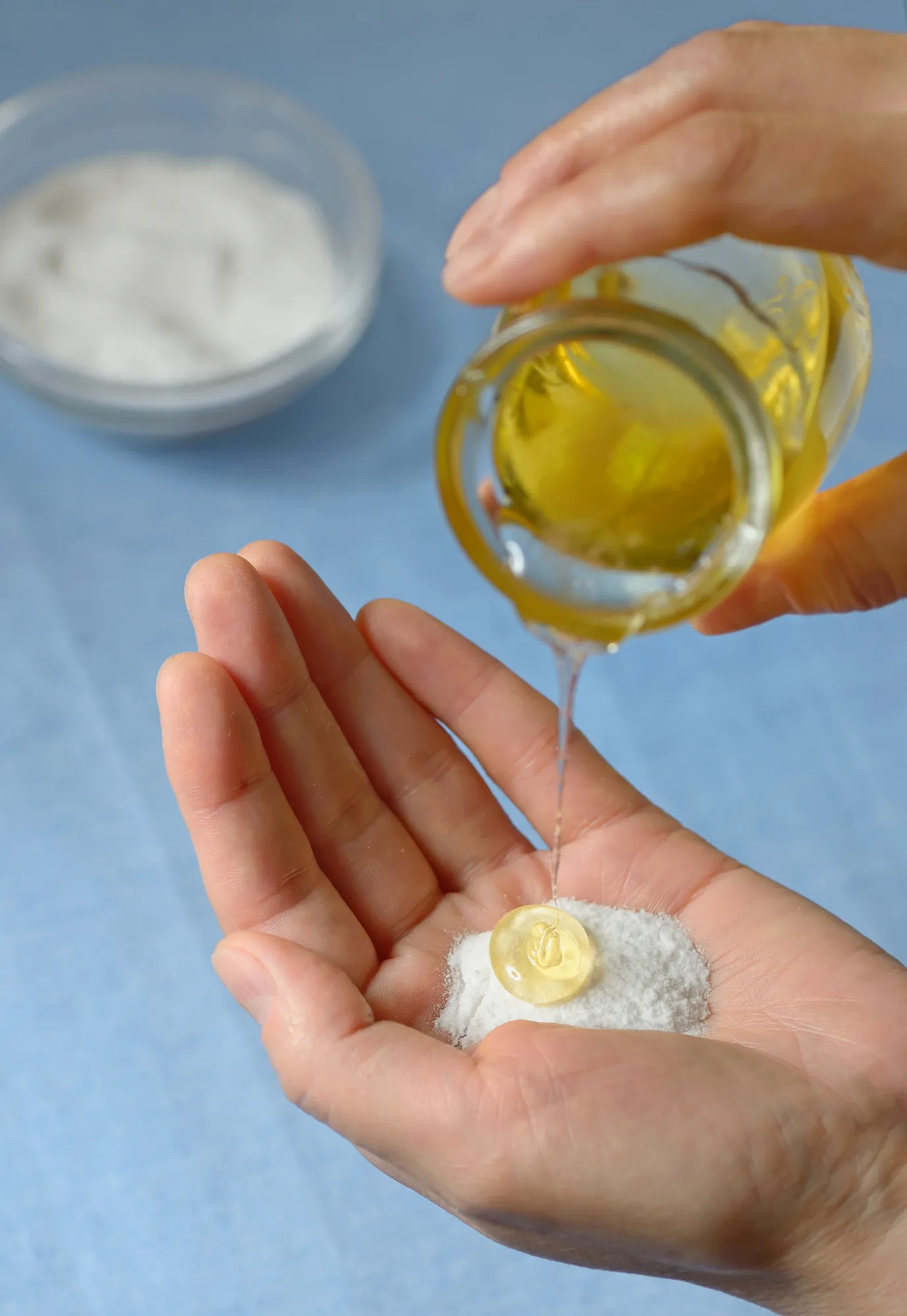 Are There Side Effects Of Applying Honey To Your Lips?
Although natural products like honey contain natural elements beneficial to our skin, clinical studies have proven that they can also pose potential negative side effects if used incorrectly.
For instance, applying honey directly to your lips can lead to a tingling, burning sensation.
This common side effect is due to the natural acidic characteristics of honey that can irritate the delicate skin on lips and cause discomfort.
Therefore, when it comes to natural beauty treatments involving honey, it is important to do your research beforehand and understand how to use the ingredient correctly to avoid any unwanted irritation or skin damage.
Summary
There are many benefits of applying honey on lips, from helping reduce inflammation to soothing chapped or cracked lips and protecting skin from harmful UV rays.
It is important to research honey before use, as it can cause potential negative side effects if used incorrectly.
However, when used correctly, applying honey can be a powerful natural remedy for hydrating and restoring the health of your lips.
*This post contains affiliate links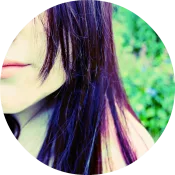 Hi, my name is Gemma, and I'm the owner of MakeupMuddle.com. I'm a true beauty obsessive, and love writing about anything to do with beauty – I have been a beauty writer since 2012.
As well as owning Makeup Muddle, I also own GemmaEtc.com, and love sharing my thoughts and feelings about the greatest (and not so great) beauty products!