Boozy Shop are a Dutch Revolution stockist, and they revealed the new Revolution Pro Sculpting Bronzer on their social media channels. This product hasn't even launched on the Revolution website, or on Superdrug and when a blogger shared this new launch on Instagram, the founder of the brand told the blogger to 'shush'. I'm guessing the launch was sneak peeked way too early, which appears to be happening frequently recently – like the Revolution x Petra collection Round II. Although I can't help thinking, brands might do this 'accidental' reveal to generate more interest. *update – these powders launched Wednesday 25th March*
Revolution Pro Sculpting Bronzer
The Revolution Pro Sculpting Bronzer is seemingly available in five different shades;
Bahia – very fair skin
Balao – light skin
Cocoa – light to medium skin
Enrobe – medium to dark skin
Mocha – deep dark skin

The Revolution Pro Sculpting Bronzer is €10.95 and I think it'll possibly be £8-£10 once it does launch here in the UK. (It has now launched and is £9)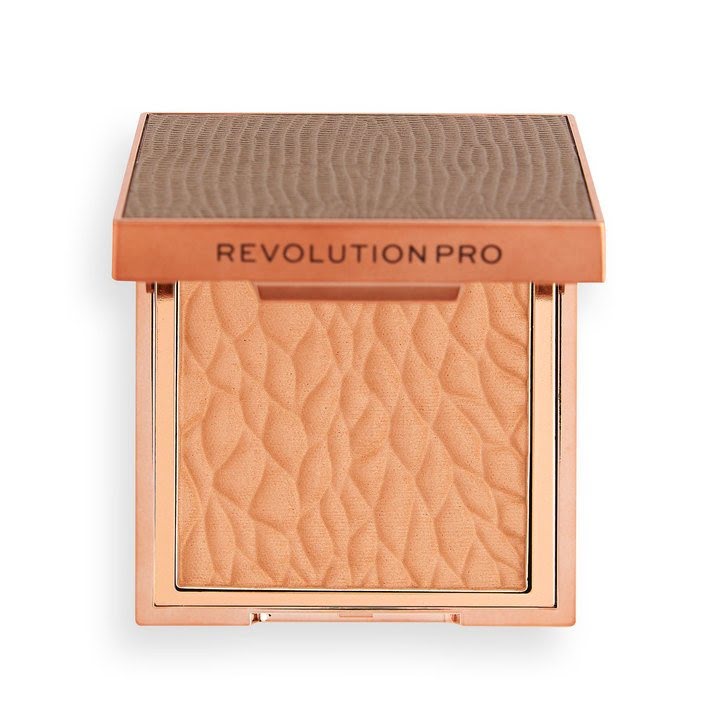 The packaging of this new bronzer range really is beautiful, and because it's part of the Revolution Pro range, it looks very luxe. The five different shades of powder bronzer look to be packaged within a rose gold compact, with a textured, almost snake skin effect to the lid. They look so sleek, and luxurious, and the Revolution Pro has been severely lacking in the bronzer department so it's great they've finally introduced a bronzer collection.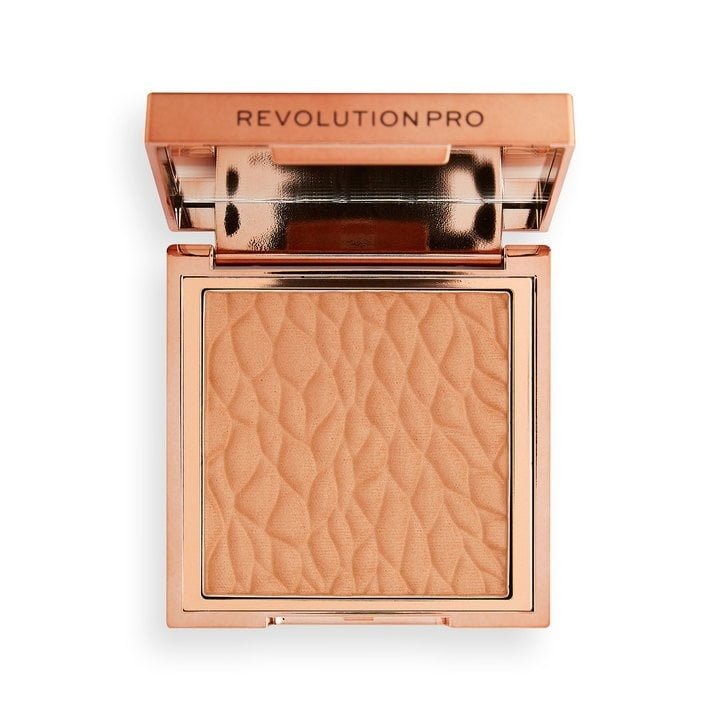 The Revolution Pro Sculpting Bronzer is said to contain moisturising cocoa extract, for a soft, buildable finish. All five shades of the new powder bronzer are matte, and the powder pan also has a raised texture design too, and they contain 8g of product per compact. I bet these bronzers will have a subtle delicious chocolate scent due to the cocoa extract, so I wonder if the formula is similar to the Too Faced Chocolate Soleil Bronzers?
All images belong to Revolution.