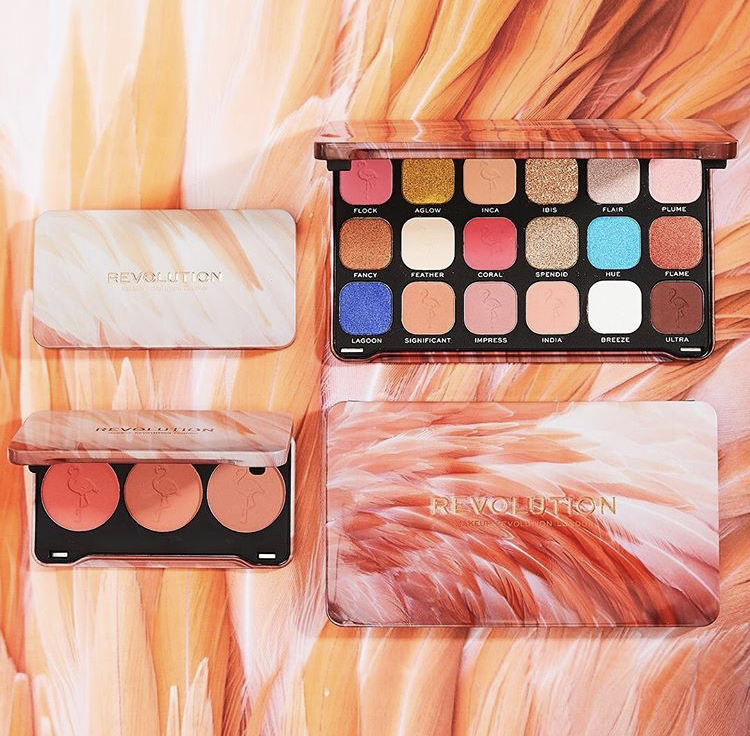 If you like flamingos, the Revolution Flamboyance Flamingo Eyeshadow Palette is going to be right up your street. It's launched alongside a cute Revolution Flamingo Blush Palette, and they have matching flamingo plumage designs on the packaging – and are available right here.
BUY HERE: ULTA / Revolution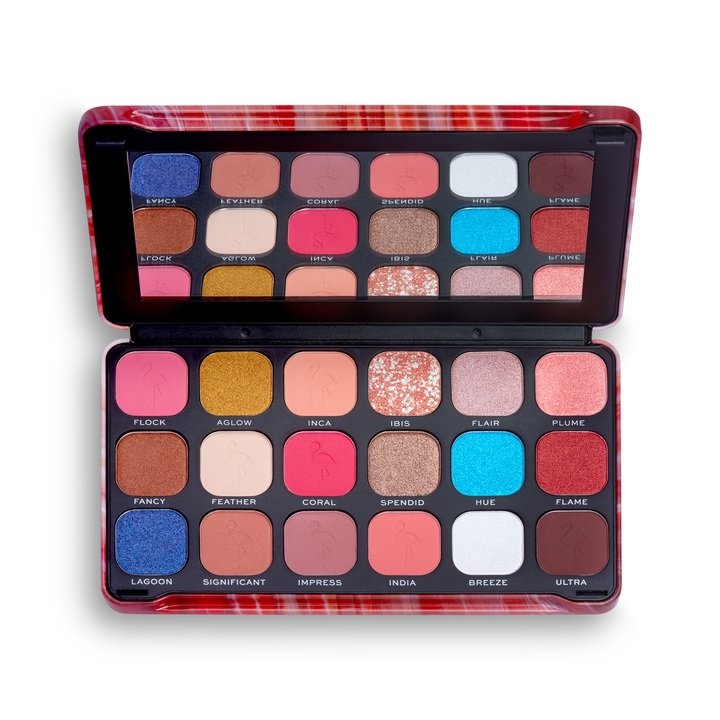 Revolution Flamboyance Flamingo Eyeshadow Palette
Revolution have exhausted anything unicorn or mermaid, as well as fruit, and now they've moved onto birds. They first launched a bird themed palette with the Birds of Paradise Forever Flawless Palette back in January. I'm not gonna lie, I'm half expecting them to drop a cat or dog themed collection next.
This Revolution Flamboyance Flamingo Eyeshadow Palette is another of their Forever Flawless Palettes, and it feels like overkill. In the last month we've already had two new Forever Flawless Palettes; with the Spirituality Palette and the Pride Palette.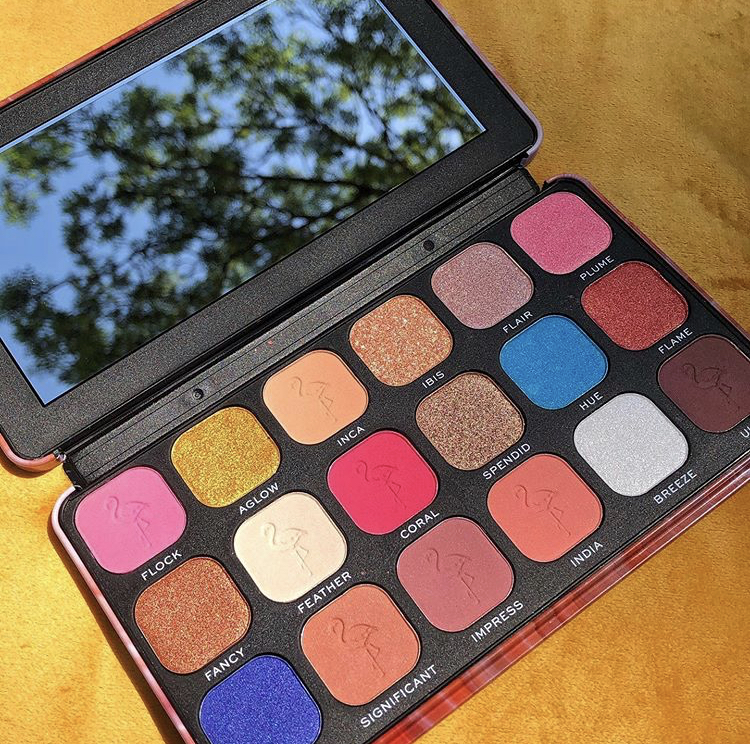 Wouldn't it be fun for Revolution to launch something new, innovative and exciting? Like the Glossier LidStars or the ColourPop Super Shock Shadows. They still haven't managed to create a liquid glitter shadow formula that compares to the quality of the Stila Glitter + Glow Eyeshadows.

For a flamingo themed palette, what would you expect to see inside? I can guarantee you're all saying pinks, but this palette contains two pinks. Three pinks.
I've seen some really funny comments on Instagram tonight about this palette, and it's genuinely comical that it's be marketed as a flamingo themed palette, with the only flamingo-ness being three pinks, a feather design on the tin and a flamingo embossment in some of the shades.
This could've been an amazing palette, with an array of pinks both warm and cool, multiple finishes. They could've created a pink version of the Jeffree Star Blue Blood Palette, with the most amazing pink theme to reflect the flamingo theme.
If you do like the colour story, this Revolution Flamboyance Flamingo Eyeshadow Palette is available right here.
BUY HERE: ULTA / Revolution
*This post contains affiliate links