When it comes to fragrance, I love sweet scents, so when the Moschino Toy 2 Bubblegum Eau de Toilette launched, I knew I wanted to try it as I loved the idea of a bubblegum scented perfume.
I know sweet scents aren't for everyone, but I love all of the Juicy Couture fragrances, and I tend to prefer sweeter scents in the warmer months, and woodier and more amber based fragrances in the colder months.
BUY HERE: ULTA / Moschino / The Fragrance Shop / Harvey Nichols / ASOS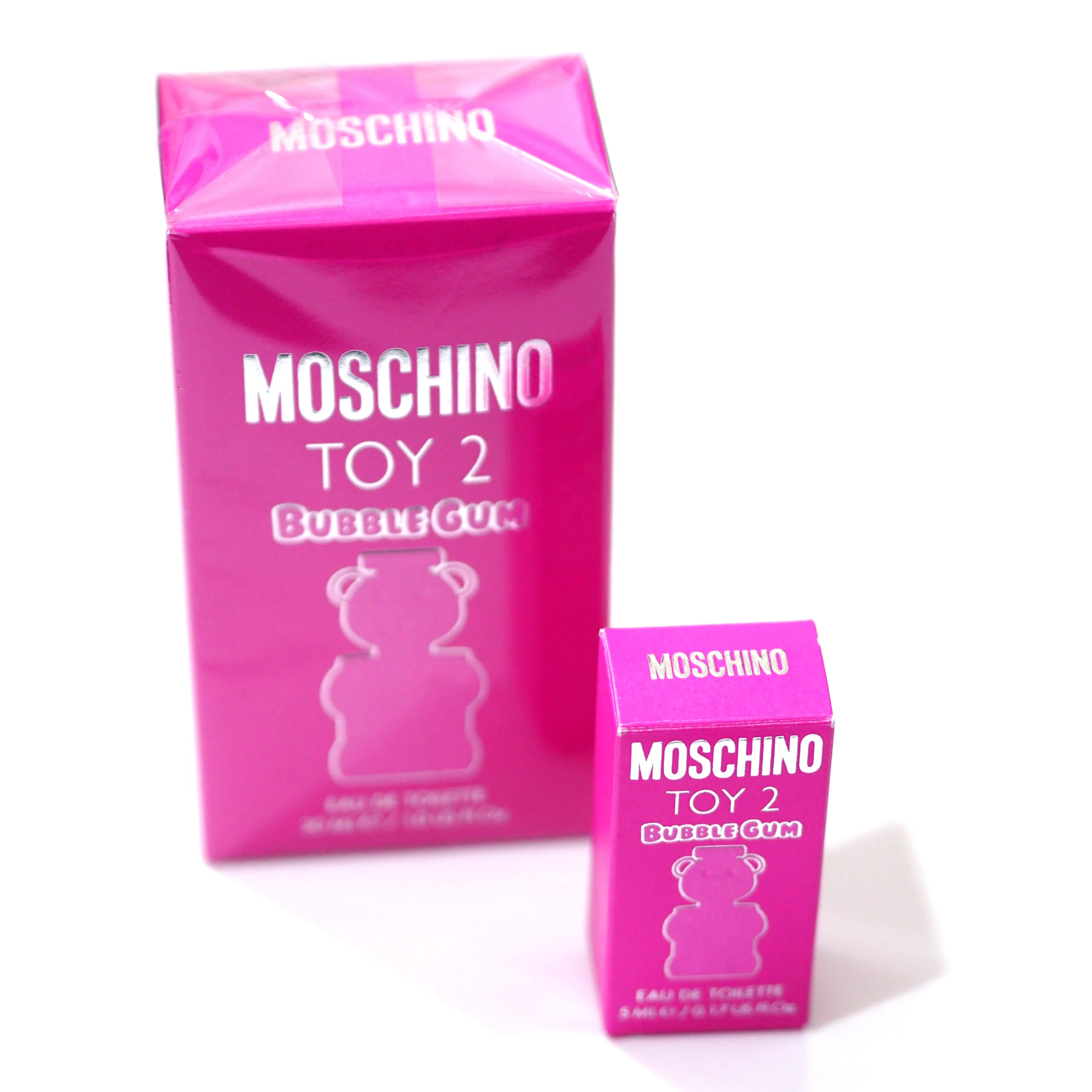 When I ordered the Moschino Toy 2 Bubblegum Eau de Toilette, there was a deal where you could get a 5ml sample size of the fragrance in addition to the full size.
I think that's such a clever idea for fragrance purchasing, especially online, when you're basing your purchase decisions on the reviews of others, and I thought it would be a great way to try the fragrance before opening the full size – and boy am I glad I could try it before opening it, because I absolutely hate it.
"Toy 2 Bubblegum, the new fragrance for women by Moschino, is still encased in the iconic shape of a teddy bear but this time with a transparent glass body and a cap offering a hint of perfectly pink elegance. It displays impeccable attention to detail with cool silver accents for an ultra-modern, enchanting tone.

Fun, outgoing and playful notes explore the nuances of her majesty the rose, creating a delicate scent of bubble gum, from which the fragrance takes its name, and relieves the spirit of negative thoughts whilst enveloping the body and stimulating the mind.

Candied citrus fruits, Italian lemon essence and orange essence combine with a bubblegum accord at the top before giving way to a heart of cinnamon, blackcurrant, ginger, Bulgarian rose essence, peach flowers and vine peach."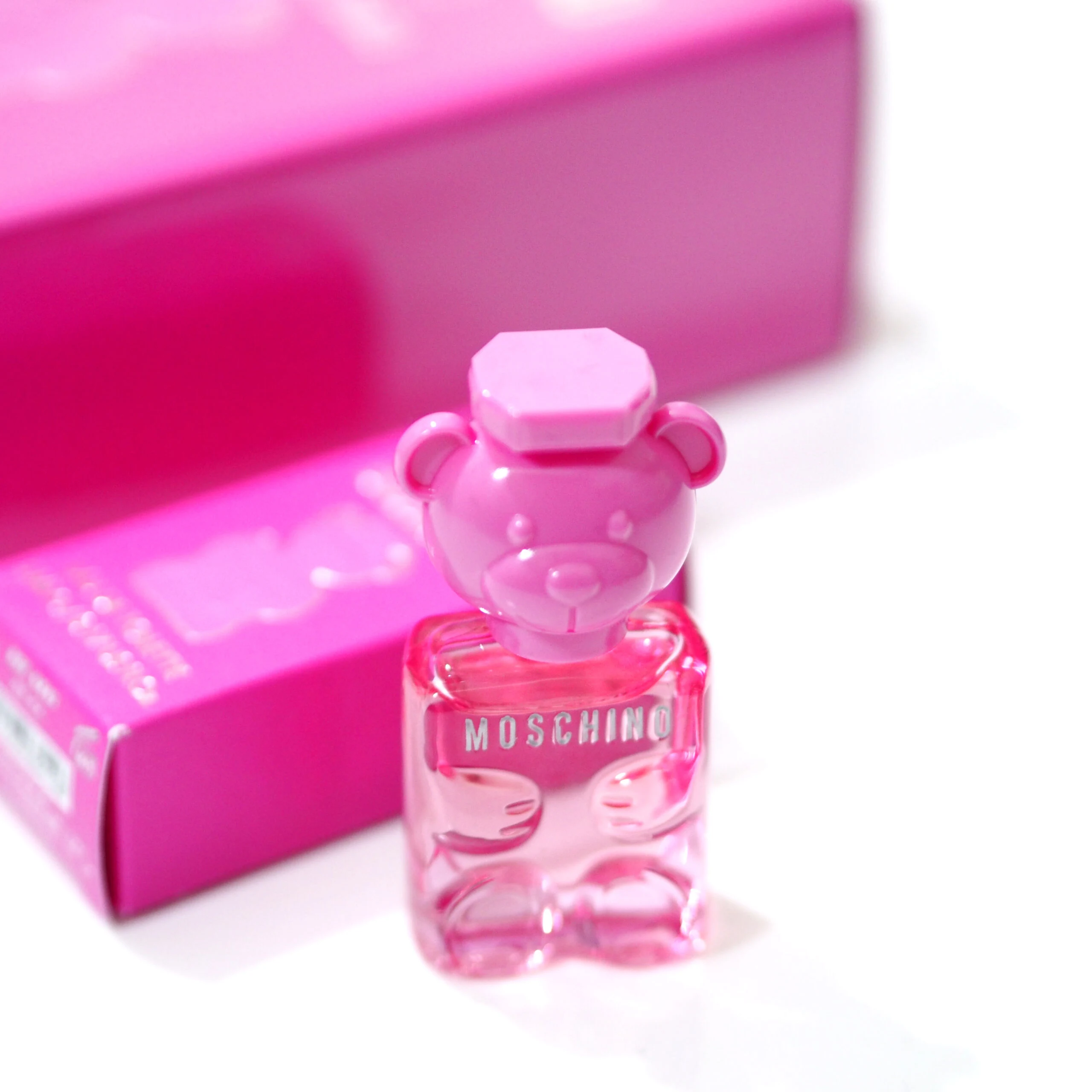 I really love the original Moschino Toy 2 for her, and also the Moschino Toy Boy for him, so I expected to love this fragrance too. The design is very cute, with the same 3D teddy bear shaped bottle, but with a bubblegum pink makeover.
The Moschino Toy 2 Bubblegum Eau de Toilette is very girly and probably targeted towards teens in all honesty, and whilst I'm definitely not a teen, the idea of a bubblegum fragrance sounded delicious.
Moschino Toy 2 Bubblegum Eau de Toilette Notes
Top notes: candied citrus, Italy lemon, Italy orange
Heart notes: Bubble Gum accord, cinnamon, blueberries, ginger, Bulgarian rose, juicy peach, peach blossom
Base notes: cedar wood, ambrofix, silky musk cocktail
I have over 60 perfumes from many, many brands from budget friendly to very high end and there's not many fragrances I would put in the 'hate' category. In fact, I can tell you two fragrances I have disliked enough to say hate, and that is Rihanna Rogue, and Narciso Poudrée, and now the Moschino Toy 2 Bubblegum Eau de Toilette joins those two, unfortunately.
I've only seen reviews of this fragrance by those that have been gifted the scent, so I thought a review from someone that bought it would be helpful to get a balanced opinion of samples/purchased on the scent, especially as it's so new.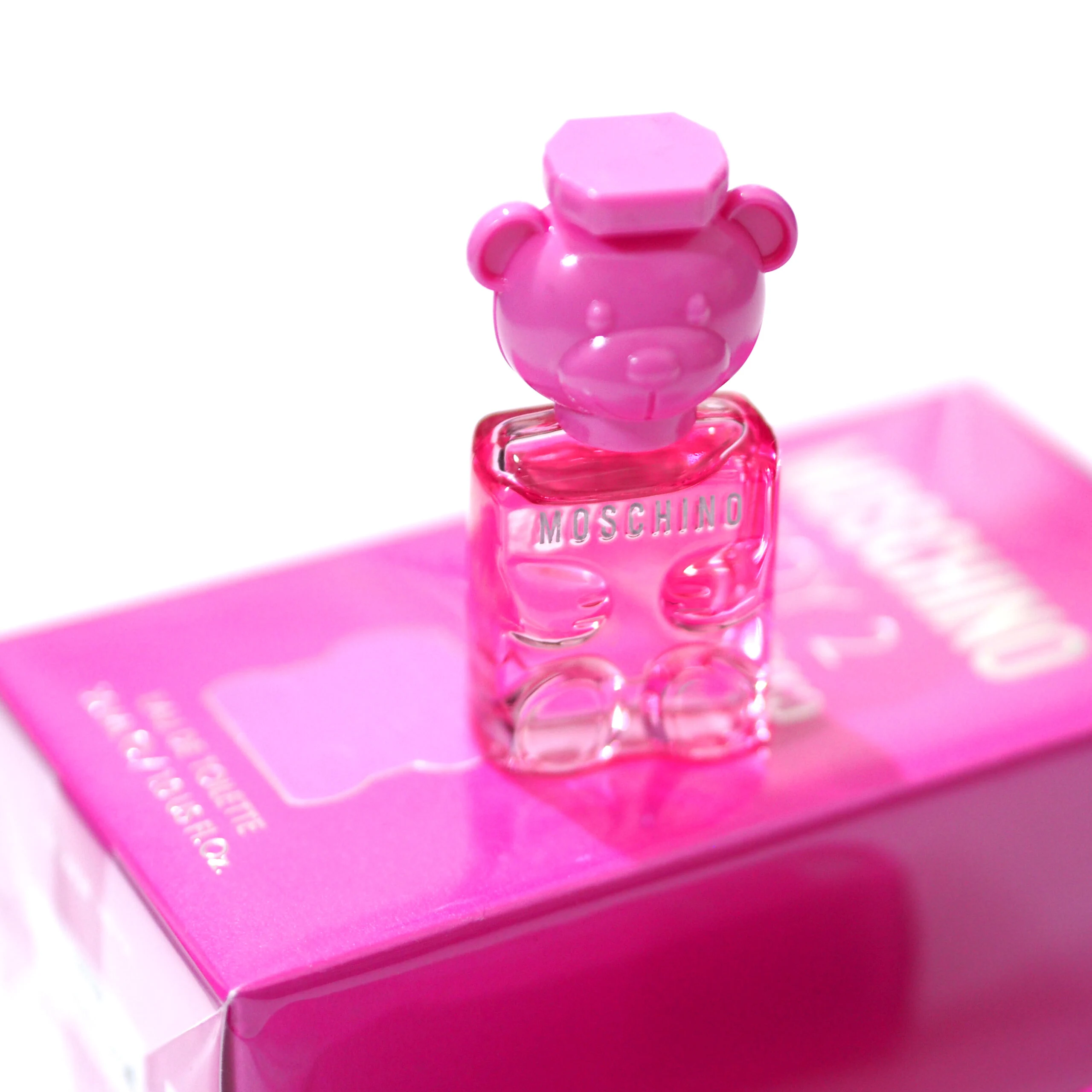 When first applied to the skin, it's a very overpowering yet unpleasant sour bubblegum scent, but the heat of the skin does soften the sourness within a couple of minutes. It still retains the bubblegum-ness whilst on the skin, but it smells like vinegar the whole time it's on my skin.
I love bubblegum scents – Lush Snow Fairy is amazing, and the sicklier and sweeter the better, but the Moschino Toy 2 Bubblegum Eau de Toilette is a sour, almost vinegar bubblegum vibe which makes me want to wash the perfume off my skin. It has zero sillage, which is a good thing as I wouldn't want any projection from it as it truly smells that bad, and it lasts for two hours max.
I know £39 for 30ml is a more affordable price point for a fragrance, but I'd recommend any of the Juicy Couture fragrances over trying this, if you like sweet scents, as they'e infinitely nicer in comparison.
I have really tried to love the Moschino Toy 2 Bubblegum Eau de Toilette, but it's disgusting, and I don't even want to gift the full size to anyone I know as it's so unpleasant. I'd wholeheartedly recommend never blind purchasing this fragrance, and only purchasing it instore once you've tried it, as I think you'd be very disappointed.
BUY HERE: ULTA / Moschino / The Fragrance Shop / Harvey Nichols / ASOS
All images belong to me.
*This post contains affiliate links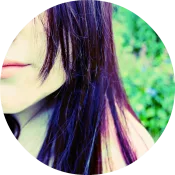 Hi, my name is Gemma, and I'm the owner of MakeupMuddle.com. I'm a true beauty obsessive, and love writing about anything to do with beauty – I have been a beauty writer since 2012.
As well as owning Makeup Muddle, I also own GemmaEtc.com, and love sharing my thoughts and feelings about the greatest (and not so great) beauty products!