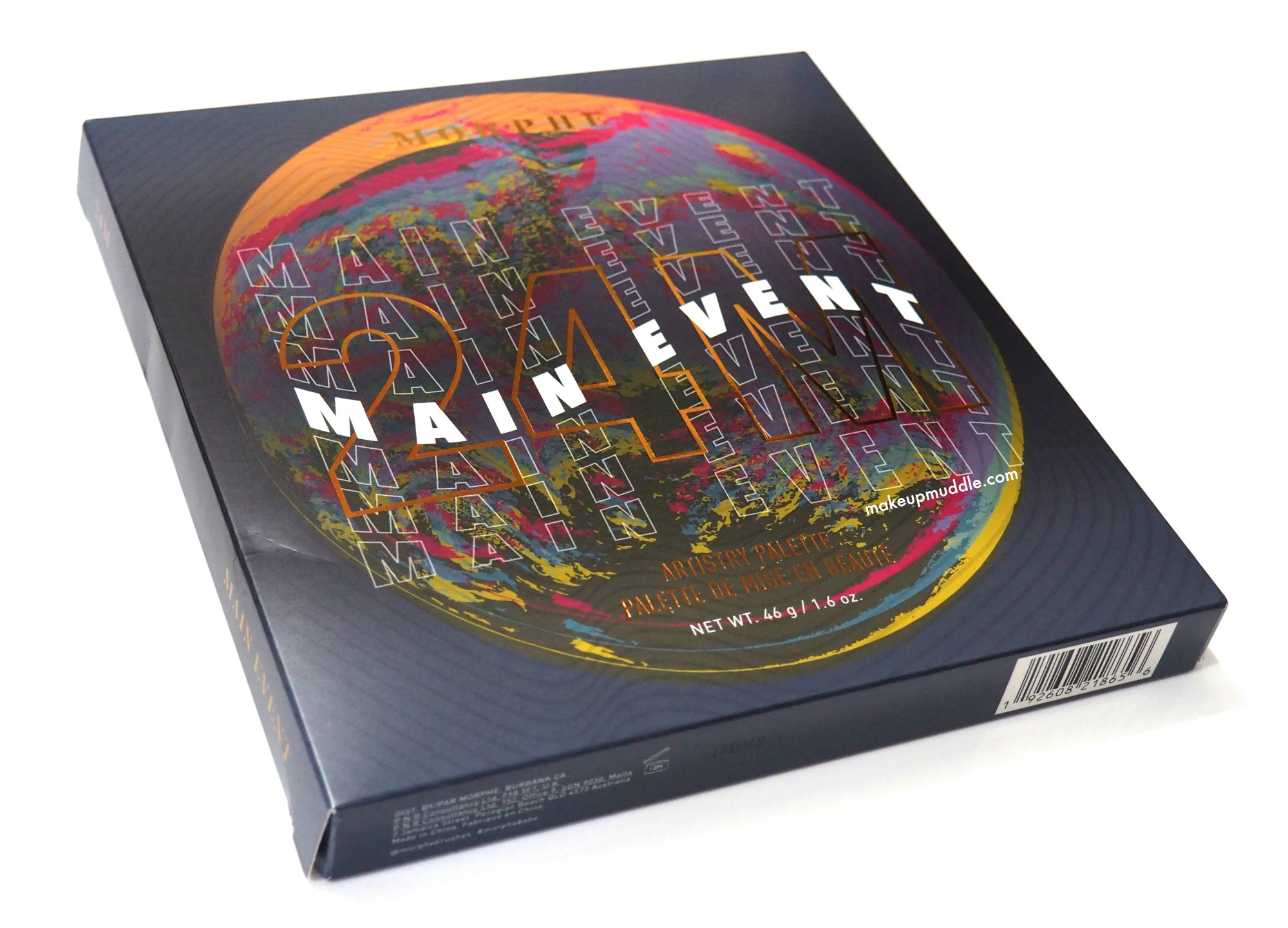 It was announced on Thursday that Morphe were launching their newest collection; the Morphe Main Event Collection, featuring the Morphe 24M Main Event Artistry Palette, the Morphe Lip Hits Lip Crayon Trio and the Morphe Bring The Beat Brush Set.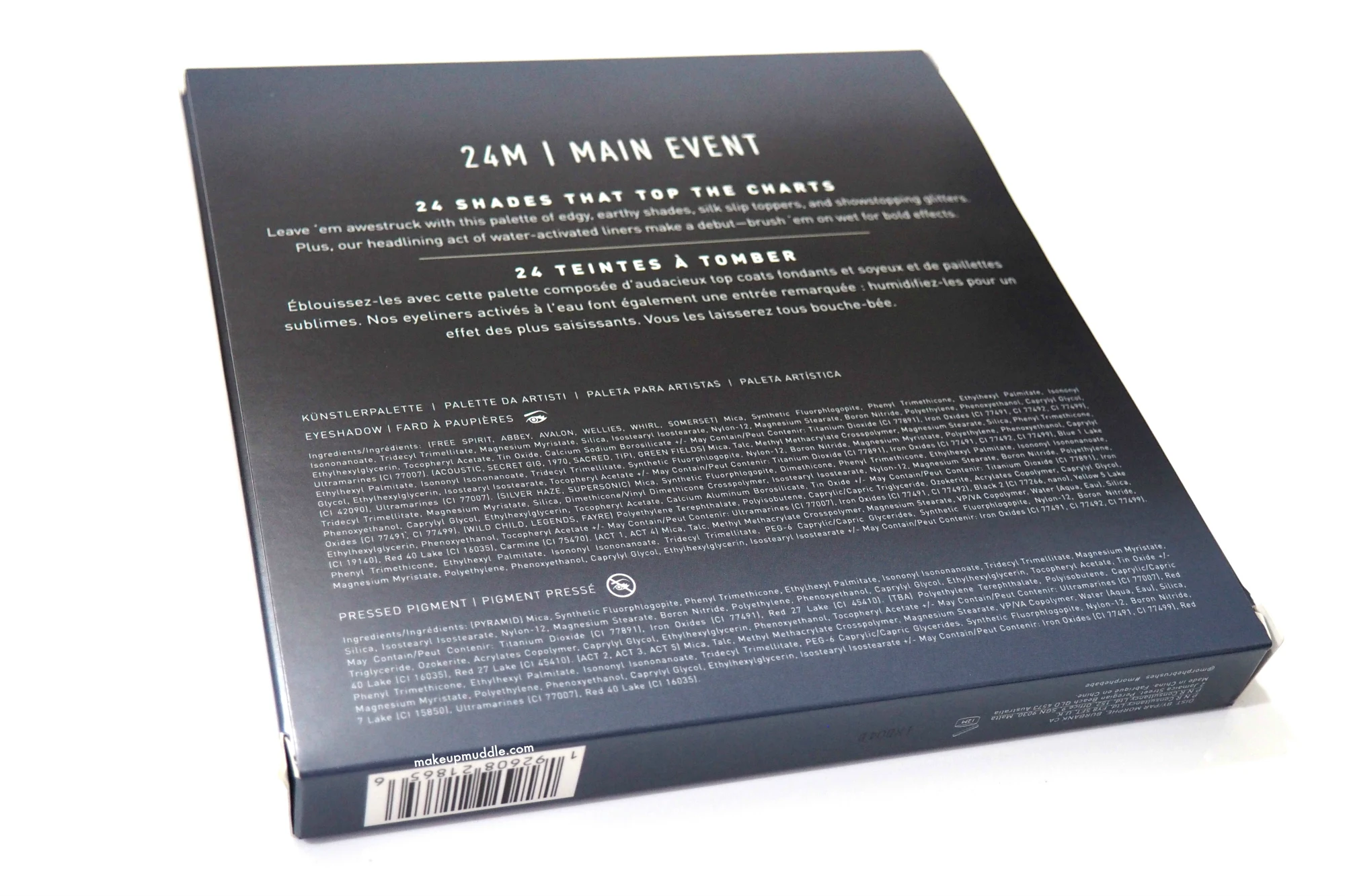 This collection is particularly exciting, as Morphe have teamed up with both Mmmmitchell and Daisy Maskell. It is not yet known if Mitchell and Daisy chose the shades in the collection, or if they're just the 'faces' of the collection, but the palette in particular has a festival theme.
MMMMitchell, is a popular Manchester based makeup artist and beauty influencer whilst Daisy Maskell is a 4Music television presenter, and this collection has a music theme.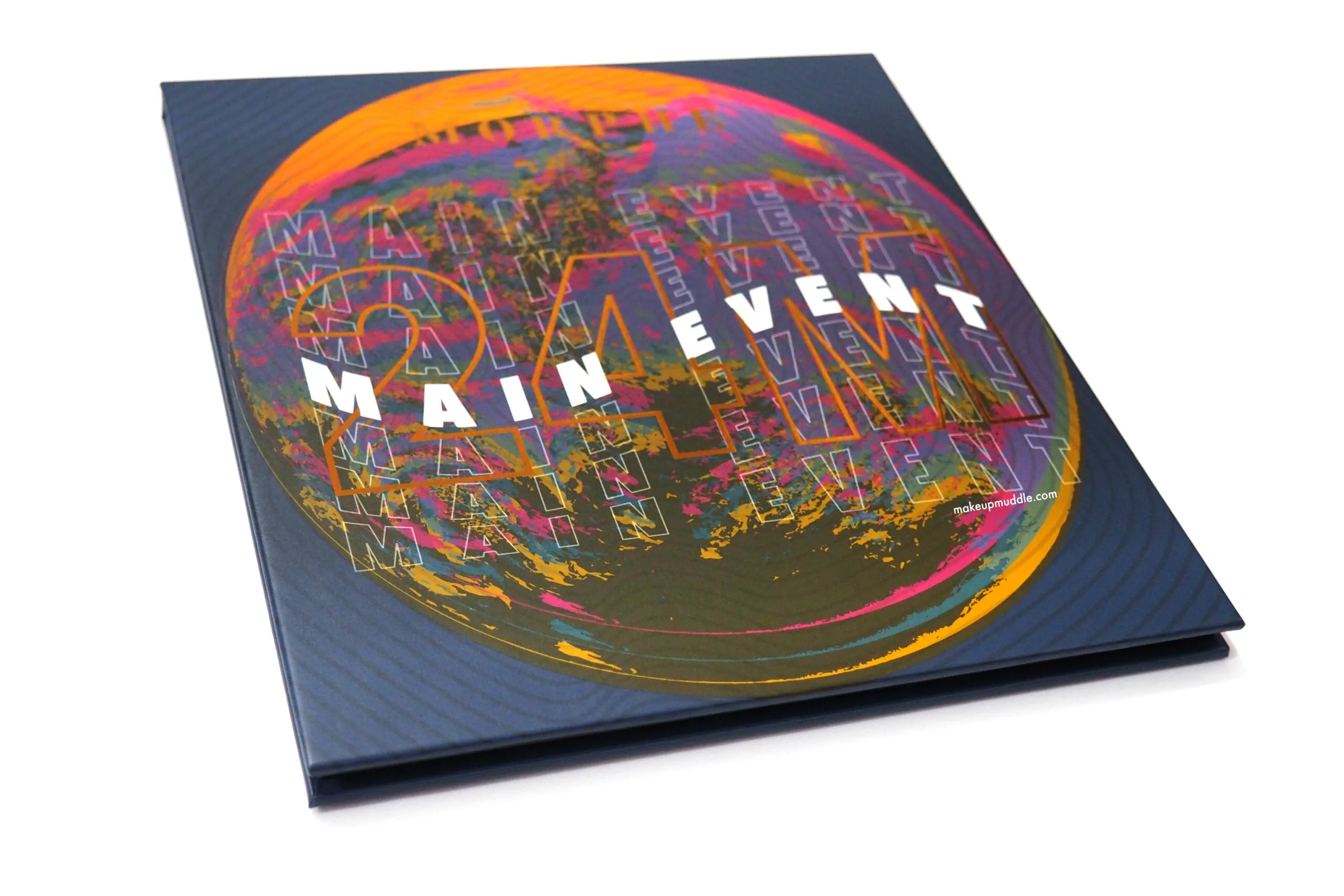 Morphe only just launched their Morphe 2 sister brand in collaboration with Charli and Dixie D'Amelio, as well as launching their cool toned 35C Everyday Chic Artistry Palette. It looks like Morphe has a lot of catching up to do, following the global crisis so it's fun to see all of their newest launches.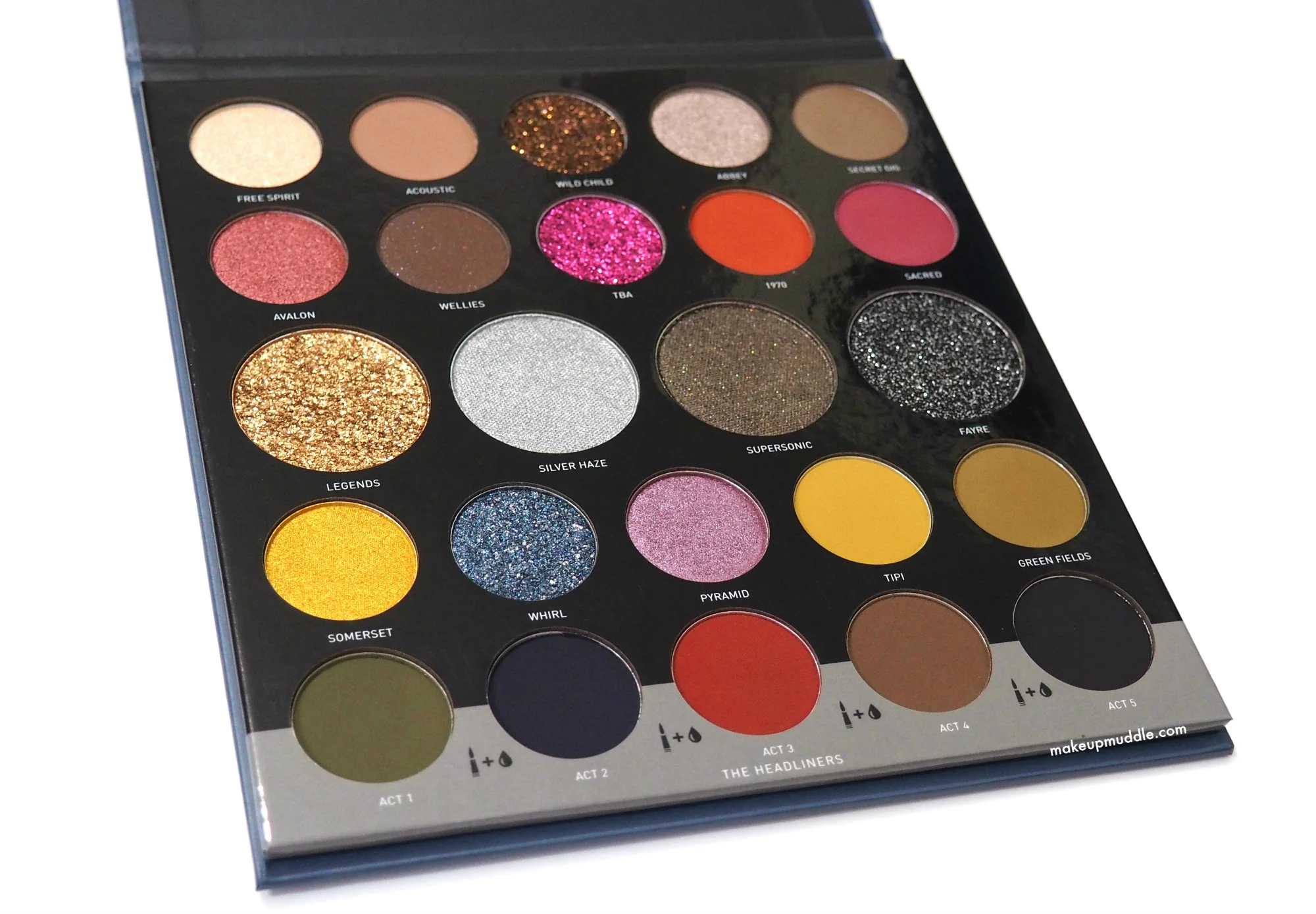 The Morphe Main Event Collection isn't launching until the 13th of August, but I managed to snap up the Morphe 24M Main Event Artistry Palette right here on the Selfridges website.
I love Morphe anyway, but their eyeshadows are some of my favourites, so I knew I had to have the Morphe 24M Main Event Artistry Palette as it is so unique to any other palette on the market right now.
Morphe 24M Main Event Artistry Palette
The Morphe 24M Main Event Artistry Palette is $29 / £29 and features the same format as the Morphe x Saweetie Artistry Palette with 24 shades in a similar layout. It is a navy metallic cardboard design palette which looks so sleek.
I think it's my favourite design Morphe have ever done for one of their palettes, and I have over 20 Morphe Eyeshadow Palettes. The whole collection has a colourful vibe, with a navy theme – with a colourful moon on the front of the palette.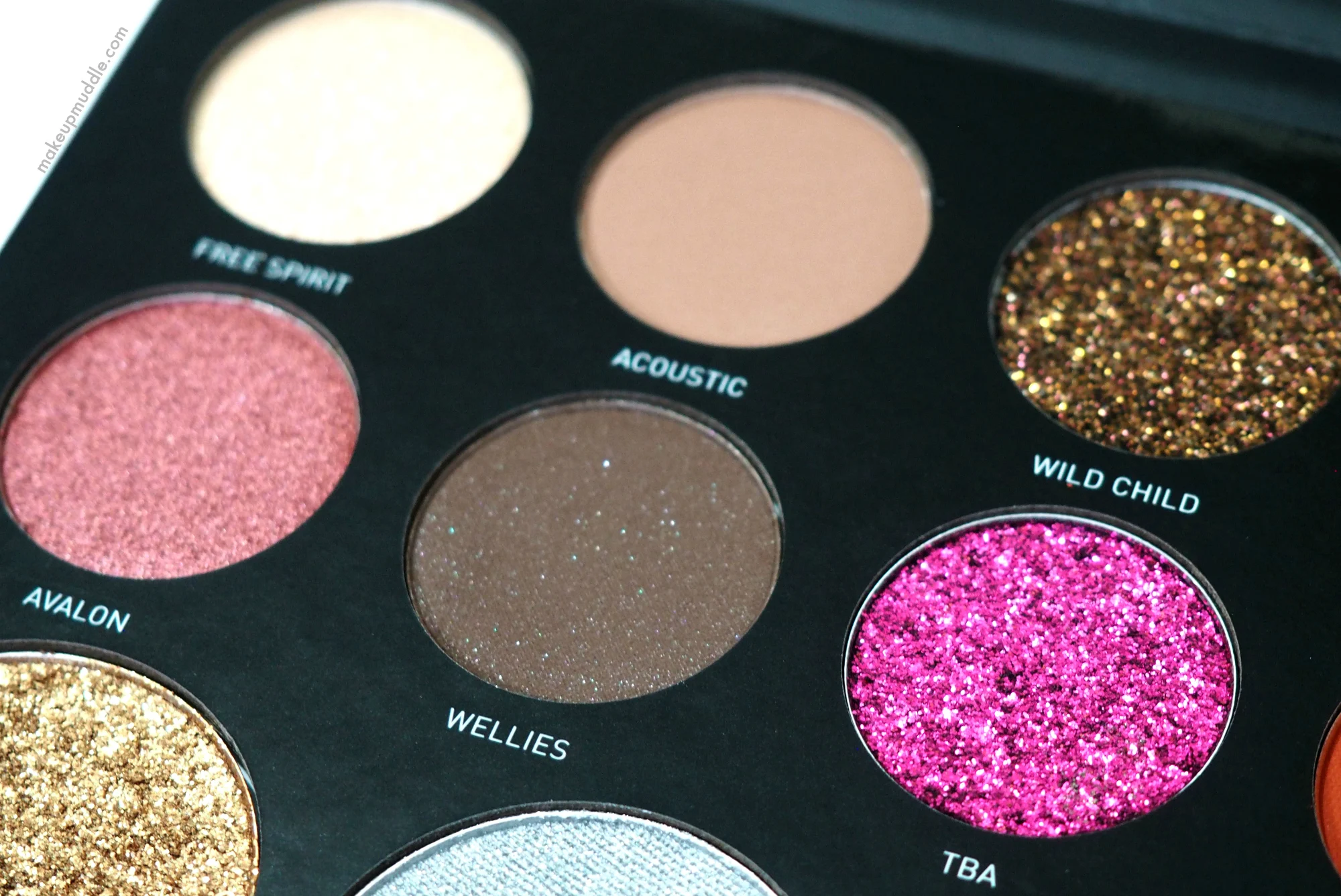 What attracted me to the Morphe 24M Main Event Artistry Palette in particular was the layout inside the palette. There's 24 shades in total, with four rows of five shades of all the same size, and then one row of four larger pans in the centre of the palette.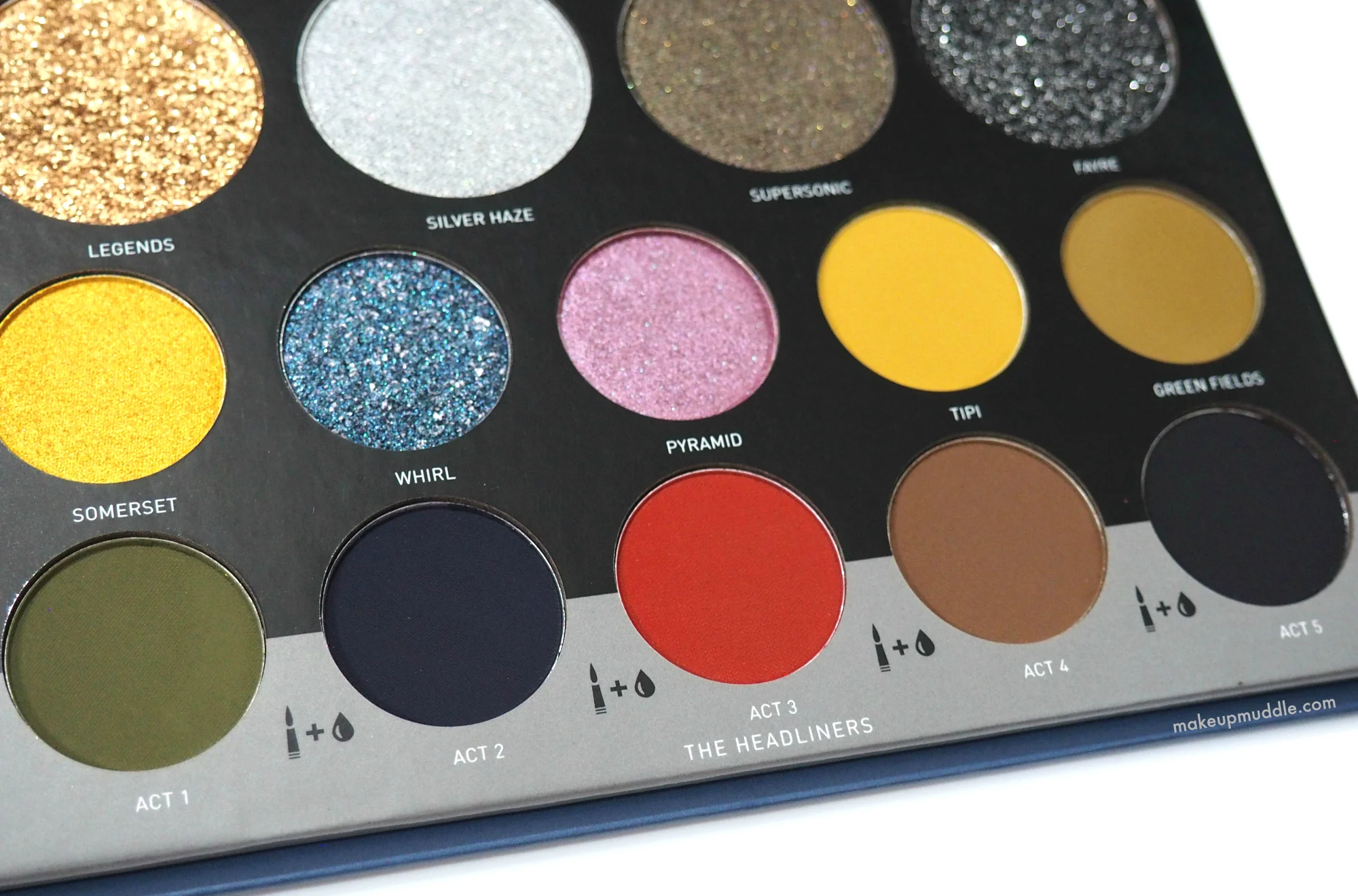 However, the bottom row of the palette is super unique because it's a row of water activated liner shades which can be used with water to create eyeliners, and there's a cute eyeliner brush and water droplet logo next to each of the shades, so you know which ones are which.
"Leave 'em awestruck with this palette of edgy, earth-shades, silk slip toppers, and showstopping glitters. Plus, our headlining act of water-activated liners make a debut- brush 'em on wet for bold effects." – Morphe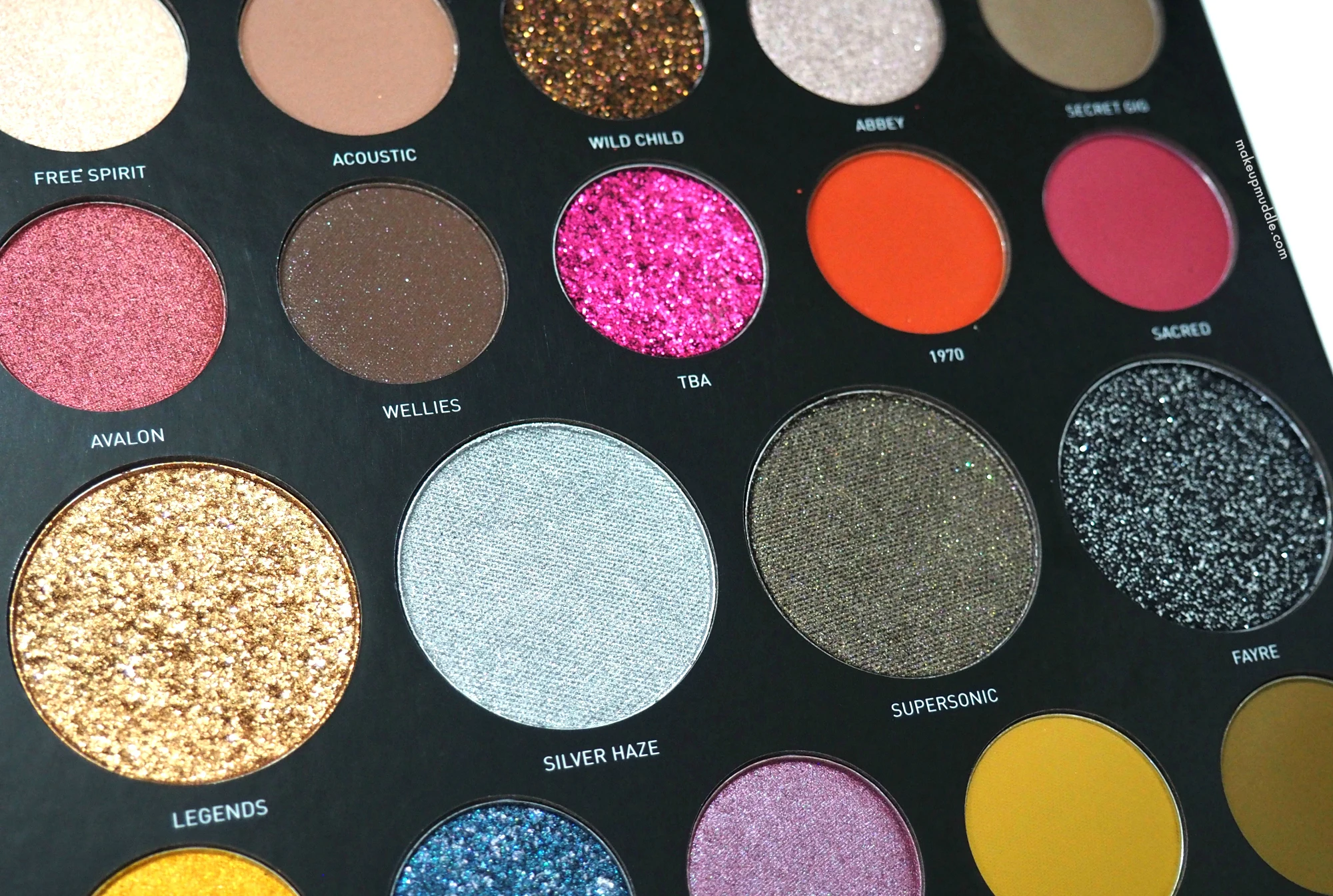 The Morphe 24M Main Event Artistry Palette features a net weight of 46 grams of product, and the palette contains both eyeshadows, and pressed pigments. On the box, there's a list of ingredients and it recommends that the pressed pigment shades aren't used on the immediate eye area.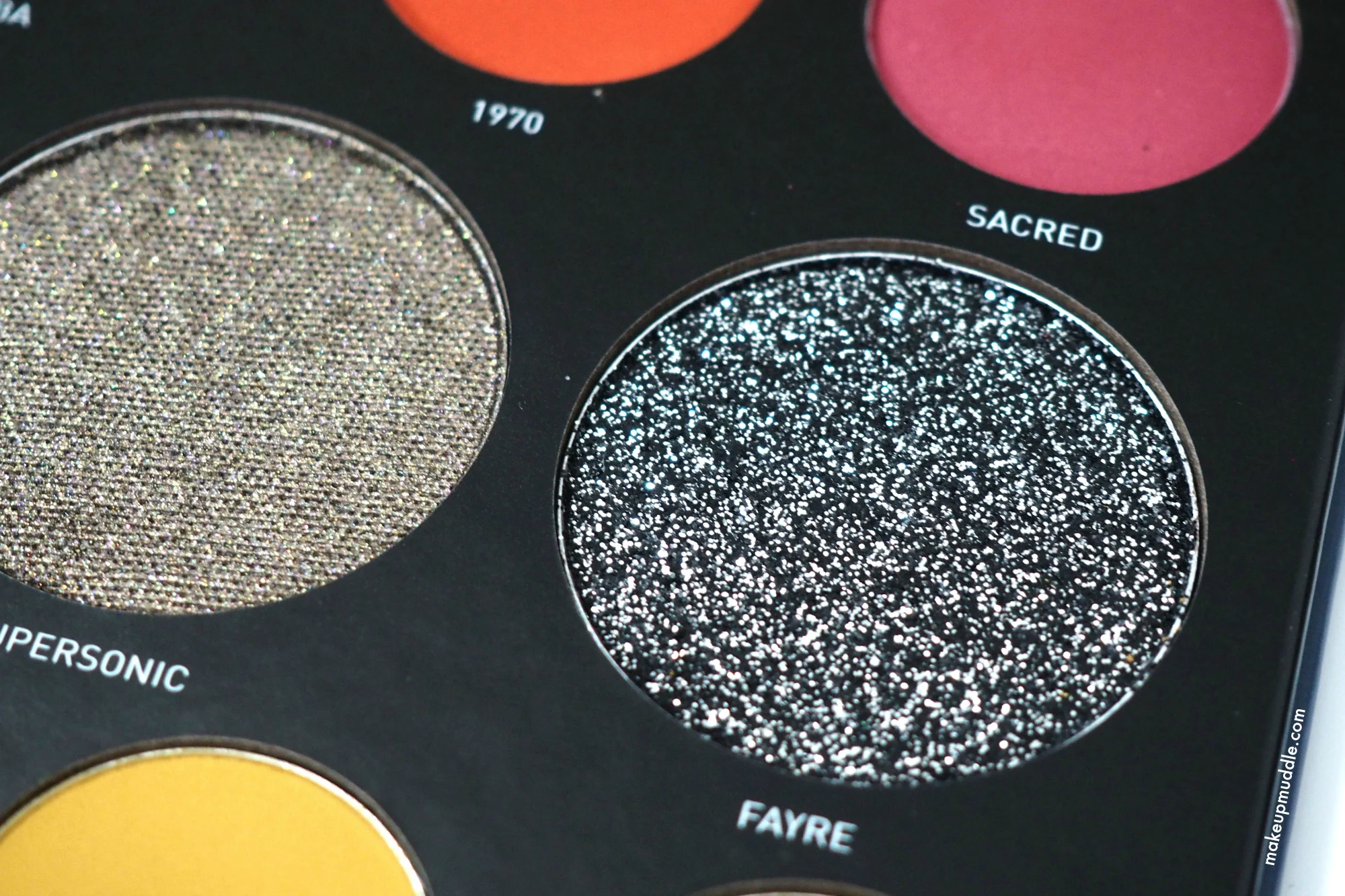 The shades in the Morphe 24M Main Event Artistry Palette have a really cool grungey vibe, and will be a perfect palette for fall/autumn. I really like the mixture of finishes, and there's some really unique finishes within the palette.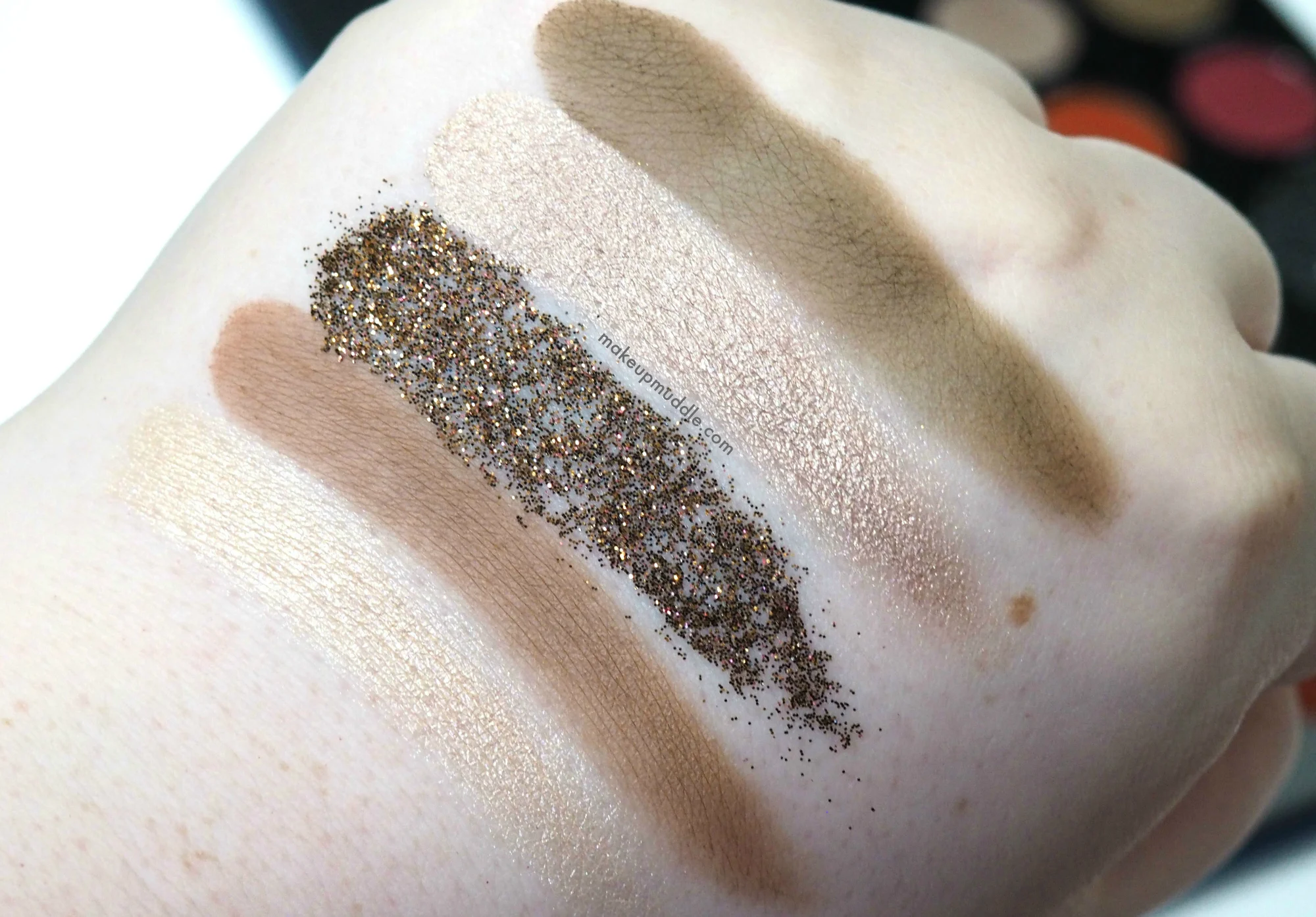 The top row of the palette includes;
Free Spirit – warm beige shimmer
Acoustic – light chocolate brown matte
Wild Child – dark chocolate brown pressed glitter
Abbey – light taupe shimmer
Secret Gig – olive toned brown matte
The second row;
Avalon – deep red toned copper shimmer with gold duochrome shift
Wellies – deep neutral toned brown matte with silver micro sparkle
TBA – bright fuchsia pink pressed glitter
1970 – terracotta orange matte
Sacred – cranberry matte
The third row of four large pans;
Legends – warm gold foil with golden glitter particles
Silver Haze – silver foil with pale blue duochrome shift
Supersonic – cool toned deep olive brown foil with multicoloured sparkle
Fayre – black and silver pressed glitter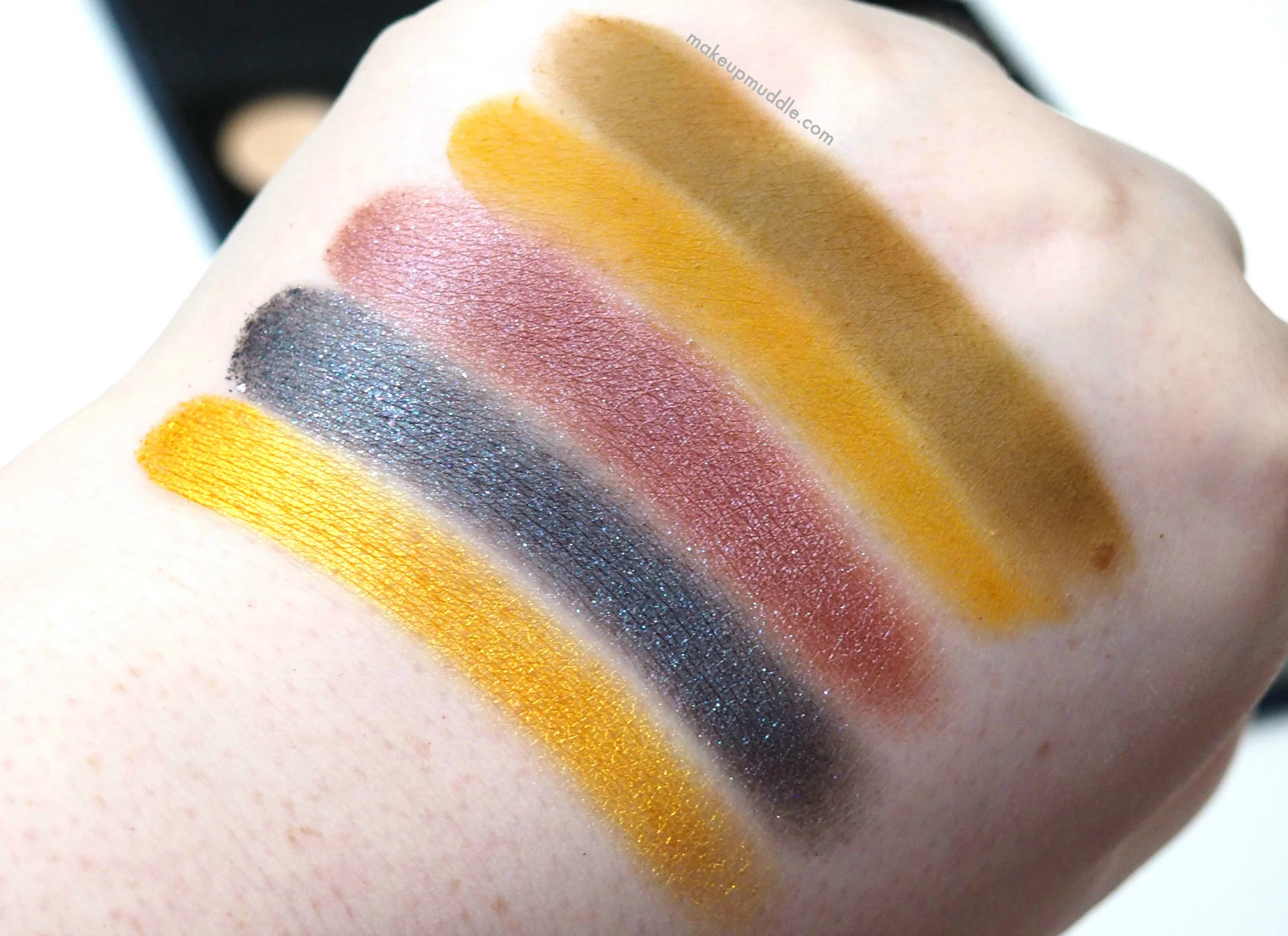 The fourth row includes;
Somerset – warm toned deep yellow gold shimmer
Whirl – dark grey base with blue shimmer, and blue and purple sparkle
Pyramid – deep red base with purple shimmer and sparkle
Tipi – bright chartreuse matte
Green Fields – olive green matte
The five and final row of water-activated eyeliners – named "the Headliners";
ACT 1 – deep olive green matte liner
ACT 2 – intense navy matte liner
ACT 3 – deep red matte liner
ACT 4 – green toned brown matte liner
ACT 5 – intense black matte liner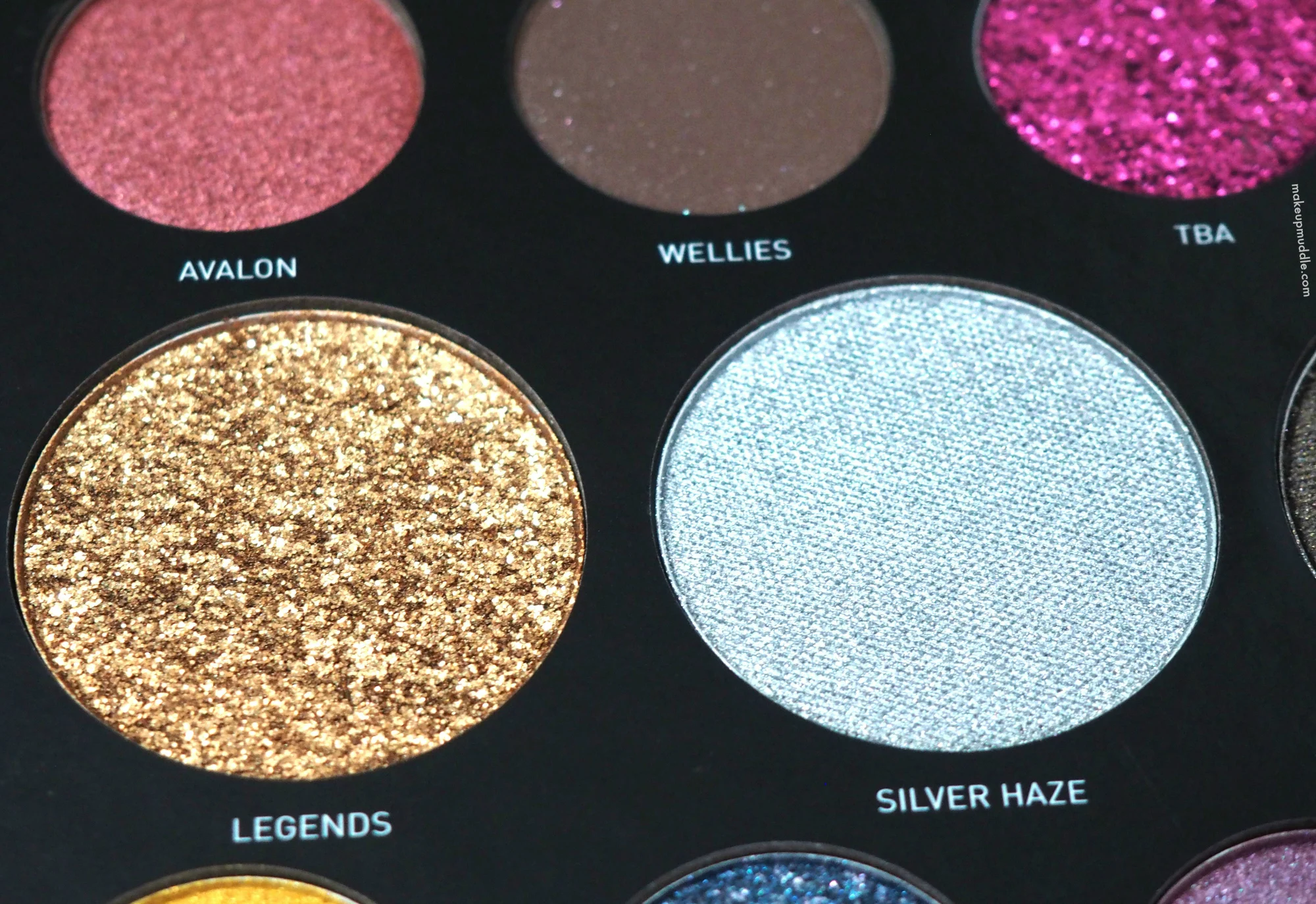 Wow. The Morphe 24M Main Event Artistry Palette is an amazing palette. There is not one disappointing shade within the whole palette, with them all having incredible pigmentation, buttery soft textures and beautiful blendability.
The Headliners row of matte water activated liners can be used by using a wet liner brush within the pans, and you have to mix the water with the powder to create a cream-like consistency which is fully opaque.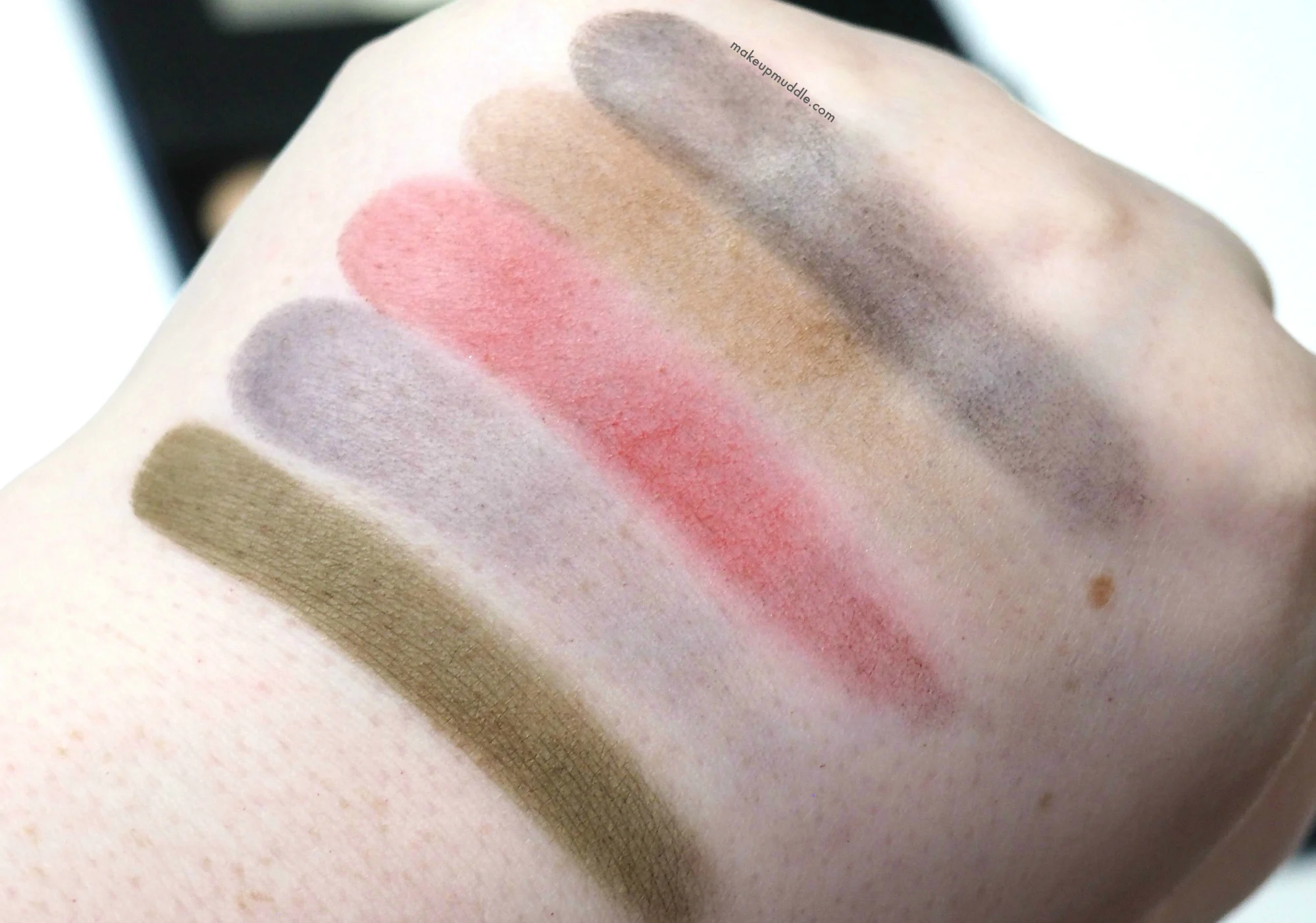 This is showing the liners when they're not wet, just so you can see how they perform each way. My swatches of the liners aren't the best as you'd never apply them like that, but I wanted to give you a good representation of the colours and also the opacity.
They are so intensely pigmented, but the ACT 3 deep red stains a lot, which I guess is why Morphe don't recommend using the liners on the immediate eye area on the back of the box, so be prepared for staining but that's to be expected when using reds anyway.
This is such an amazing palette for only $29, and I love that there's a range of greens and yellows within the palette. You don't typically see greens and yellows together within a palette, but they complement each other so beautifully, and you could create endless looks with this Morphe 24M Main Event Artistry Palette as there's such a great mix of tones and finishes.
I'm not the biggest fan of pressed glitters generally speaking, but there's four glitter shades; Wild Child, TBA, Legends and Fayre. Whirl has a marbled finish, similar to those in the Huda Beauty New Naked Palette, and it's so, so pretty and unique. I can't recommend this Morphe 24M Main Event Artistry Palette enough, it's amazing and available right now.
All images belong to Makeup Muddle and are subject to copyright.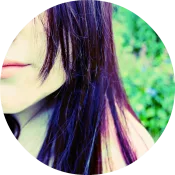 Hi, my name is Gemma, and I'm the owner of MakeupMuddle.com. I'm a true beauty obsessive, and love writing about anything to do with beauty – I have been a beauty writer since 2012.
As well as owning Makeup Muddle, I also own GemmaEtc.com, and love sharing my thoughts and feelings about the greatest (and not so great) beauty products!