It's Wednesday, which can only mean one thing; a Revolution launch. The Makeup Obsession Matchmaker Lip Crayon collection are today's new launch, and this time it's all about their Makeup Obsession brand.
Its about six weeks since we saw a Makeup Obsession launch, which is about two years in normal makeup brand's worlds. If you'd like to find out more about these budget friendly lip crayons, keep on reading.
Makeup Obsession Matchmaker Lip Crayon
The Makeup Obsession Matchmaker Lip Crayon collections features eight different shades. However, there are only seven shades available on their website right now, so I don't know if they'll be adding the eighth shade in the coming days.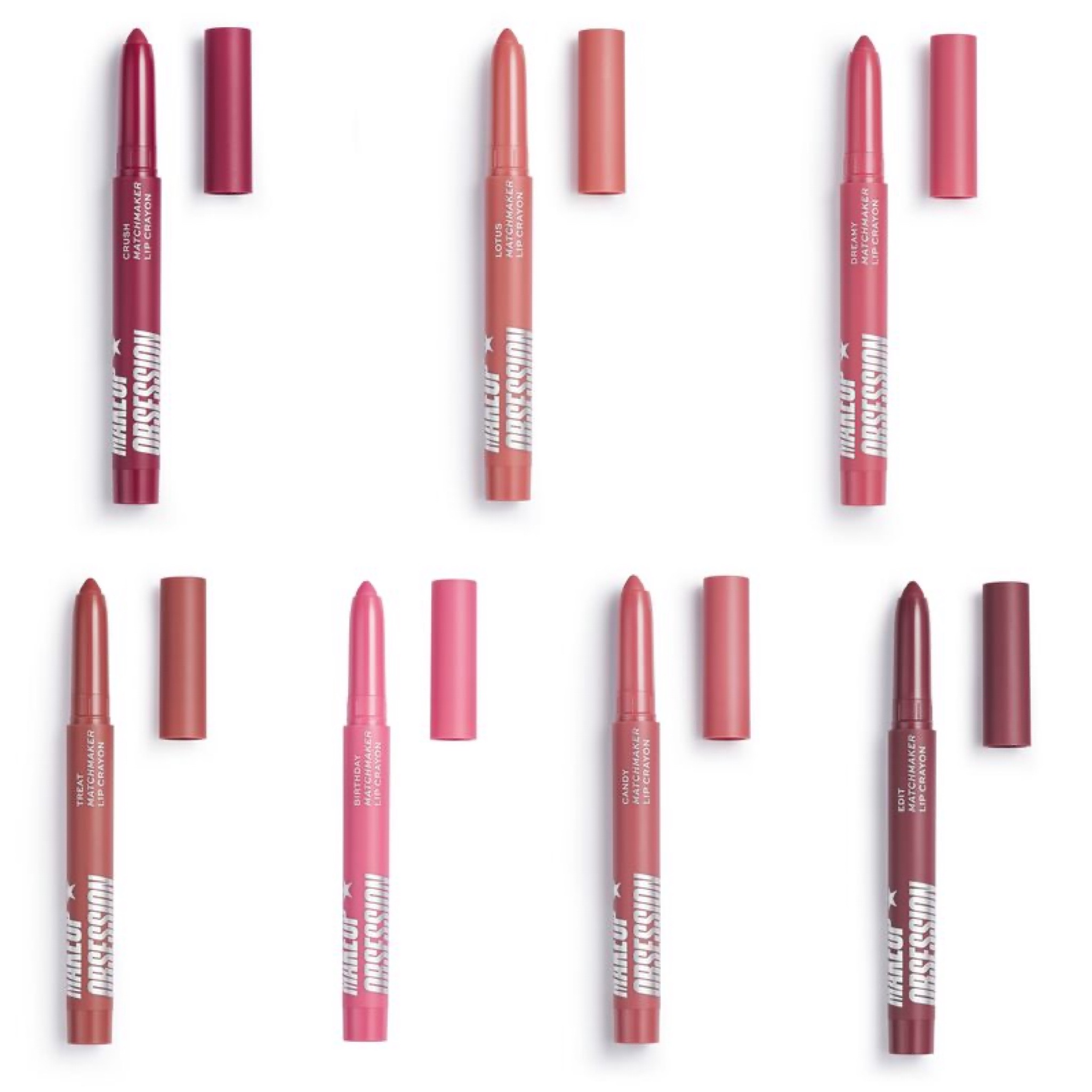 The shades which are available include;
Crush – berry nude
Lotus – peachy nude
Dreamy – coral nude
Treat – dusky nude
Birthday – baby pink nude
Candy – soft pink nude
Edit – mauve nude
Moon (missing shade) – pale nude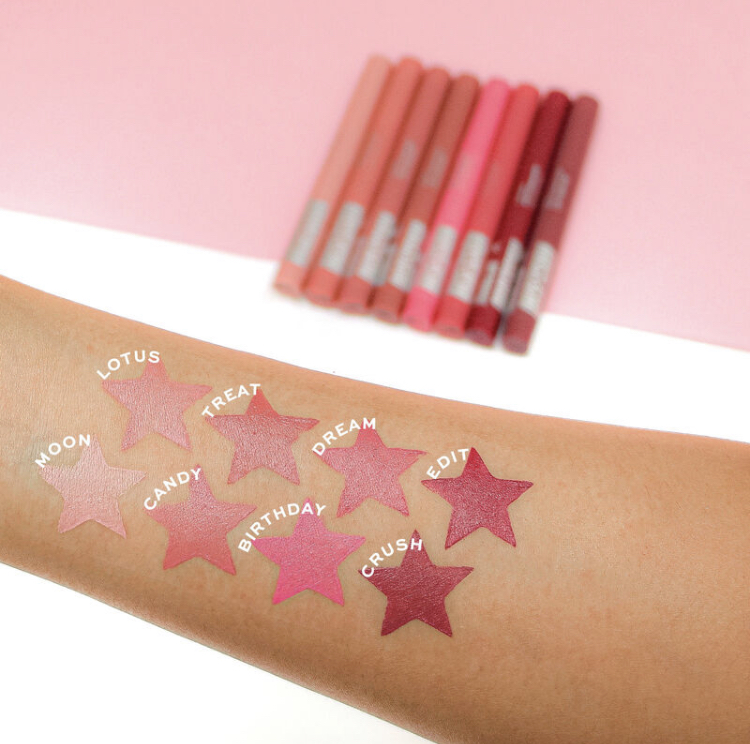 The Makeup Obsession Matchmaker Lip Crayon is the first lip crayon product for Makeup Obsession, however Revolution launched the Velvet Kiss Lip Crayons only a few weeks ago, so it's strange that they'd launch essentially the same product twice.
"Get lippy with Makeup Obsession Matchmaker Lip Crayons. These creamy lipsticks are super pigmented and dry to a soft-matte finish to give you that "your lips but better" look. Plus they have a handy hidden sharpener for precision application whenever you need it."
Both the Makeup Obsession Matchmaker Lip Crayon and the Revolution Velvet Kiss Lip Crayons are described as having the sane soft matte finish, with identical packaging and shape.
Both versions are £5 each, and the shades are almost identical too, so you definitely don't need both. I really like the look of Moon, Treat and Dreamy, and they're all available right now (apart from Moon).
All images belong to Revolution.
*This post contains affiliate links