Are you a lip gloss fanatic, or do you prefer the classic look of lipstick? Lipstick and lip gloss are two very different makeup staples, but when it comes down to choosing between them, which is best for you?
We have just the thing. Read on for our ultimate comparison of lip gloss vs lipstick and see which one is your perfect lip product, for the lip look you're looking for.
What Is Lip Gloss?
Lip gloss is a beauty product that is applied to the lips to give them a glossy and shiny appearance. It is available in many different colors, shades, and hues, giving a person the chance to create a unique look with their lips.
The product typically contains wax and oil to help keep the lips hydrated and prevent them from drying out. Lip gloss also contains pigment, which helps to enhance the color of the lips and make them appear fuller.
Glossy lip products are usually applied with a wand or applicator for easy and even application. Many brands contain ingredients that can also help lips look more plump, such as menthol, peppermint, and caffeine.
Lip gloss adds shine and shimmer to lips that can last for hours, making it a popular choice for special occasions. It can be worn alone for a subtle and natural look, or layered with other beauty products to create a more dramatic effect.
What Are The Different Lip Gloss Formulas Available?
Lip gloss is a popular makeup product that provides shine and a hint of color to the lips. It is available in a variety of formulas, each offering a different level of opacity, color and texture.
The four main types of lip gloss formulas are cream, liquid, mousse and glitter. Cream gloss is thicker and offers heavier coverage, but tends to be the most moisturizing.
Liquid glosses are the most common type and vary in terms of color payoff, ranging from sheer to super pigmented. Mousse formulas give a more intense color payoff than liquid, but don't last quite as long without reapplication.
Lastly, glitter formulas contain shimmer particles to add a glitzy effect to the lips. All lip gloss formulas come in various colors and scents for you to choose from, so you can always find the perfect option for your look.
When Is Best To Wear Lip Gloss?
Wearing lip gloss can be an easy way to add a subtle hint of color and shine to your makeup look. But when it comes to deciding when to wear lip gloss, there are a few factors to consider.
If you want a softer look that won't be too distracting, then wearing lip gloss during the daytime is best. Lip gloss can help give your makeup just the right amount of shine and color without looking too over-the-top for the day.
Wearing lip gloss at night, on the other hand, can give you a more glamorous, glamorous look. If you're going out for a special occasion or just want to look extra polished at night, wear your glossier and experiment with different shades and formulas to find the perfect look.
Finally, if you're planning on wearing lip gloss for an extended period of time, make sure to choose an option that has a non-sticky formula and won't dry out your lips.
This will ensure that your lips stay hydrated and look amazing no matter how long you wear the product. No matter when you choose to wear your lip gloss, having the right shade, formula and knowledge will help you get the most out of your makeup look.
What Is The Texture Of Lip Gloss?
Lip gloss typically has a creamy and smooth texture. It usually comes in a tube that contains a lotion-like material that is not too thick or runny.
The texture of lip gloss can vary depending on the brand and type of product. For example, some lip glosses can be quite luscious and provide a very pleasant, glossy texture with a hint of stickiness.
On the other hand, some brands might offer a more lightweight texture which can be smoother and more comfortable to wear. Generally speaking, most lip glosses have a pigmented look, with varying degrees of shine depending on the formula.
Some brands may provide a lighter consistency and more of a satin finish, while others are more opaque and have a thicker consistency that produces a higher shine.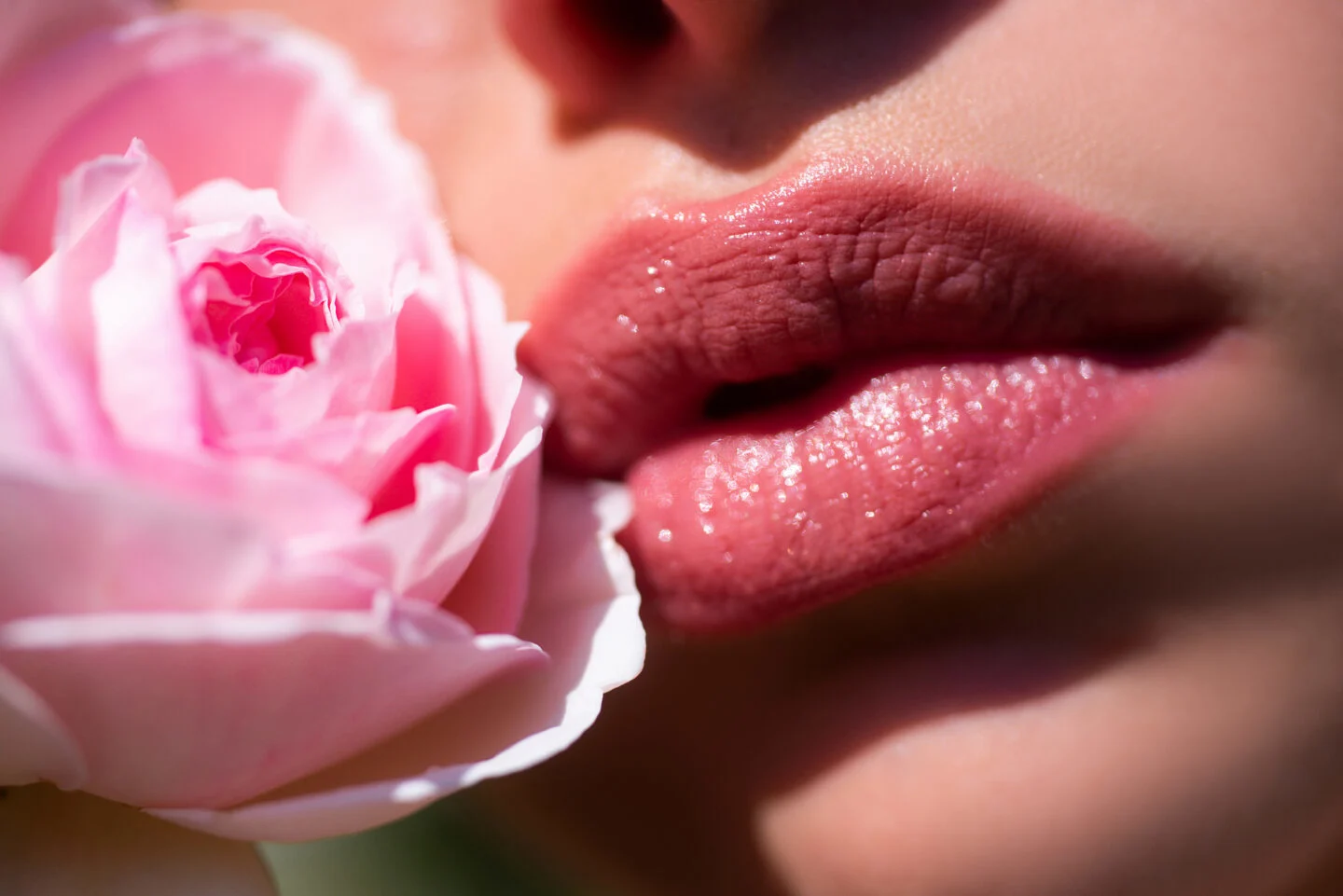 What Is The Staying Power Of Lip Gloss?
The staying power of lip gloss comes from the fact that it is usually composed of high-molecular-weight polymers and highly-volatile oils, which means that it is able to stay on the skin for a long period of time without cracking or fading.
This also means that it can be used in multiple ways. It can be used as an everyday lip balm, a high-shine accent to any look, or even as a long-lasting glossy lip color. It can also be used to add a hint of color to any make-up look, or as an extra layer of protection to help keep your lips hydrated throughout the day.
What Are The Best Most Popular Lip Glosses?
Lip gloss is every woman's best friend. It instantly adds shine, color and moisture to your lips, making it one of the most popular makeup items on the market today.
There are so many different types of lip gloss to choose from, but some of the best and most popular ones include the Fenty Beauty Gloss Bomb Universal Lip Luminizer, MAC Lipglass, NYX Butter Gloss and Buxom Full-On Plumping Lip Cream.
The Fenty Beauty Gloss Bomb Universal Lip Luminizer is a universal rose nude shade that looks great on all skin tones. It is hydrating and looks glossy without feeling sticky. It also has Shea Butter, Coconut Oil and Jojoba oil to moisturize your lips.
The MAC Lipglass is also one of the most popular lip glosses– it is highly pigmented and gives your lips a glossy finish with a hint of color.
The NYX Butter Gloss is a great choice for creamy, glossy and vibrant lips. It has high shine, intense color and a lightweight formula that won't weigh down your lips.
Buxom Full-On Plumping Lip Cream is another great pick for those who want to add volume to their lips as well as getting a glossy finish. It has Vitamin A and Vitamin E to nourish and protect your lips, and a no-sting peppermint tingle to make your lips fuller looking.
What Is Lipstick?
Lipstick can be a great way to add a pop of color to your look. It is a cosmetic that is applied to the lips to give them color, texture, and shine.
Lipsticks come in a variety of shades, finishes, and formulas, so you can choose one that best suits your style. Lipstick is usually composed of waxes, oils, and pigments, and there are many different types.
Matte lipsticks are highly pigmented and provide a bold, long-lasting color. Sheer and glossy lipsticks tend to be more sheer and less intensely colored, but they also provide a beautiful shine.
Some lipsticks also contain additional ingredients for moisturizing purposes, such as shea butter or vitamin E.
Depending on the type of lipstick you choose, you may need to apply a balm or primer before applying the product itself to help it stay in place. However, whichever kind you choose, lipsticks can help make your look stand out for any occasion.
What Are The Different Lipstick Formulas Available?
There are a variety of lipstick formulas available; each offering unique benefits. Starting with the basics, there is a classic bullet lipstick, which is the most common formula.
This is a creamy consistency that glides on easily, making them easy-to-apply, lightwe-weight, and can be applied directly to the lips. Some have a glossy finish while others have a matte formula, which tend to be more kissable, as they don't smear all over your face.
Also, long-lasting lipsticks are available, which tend to be the most smudge-proof and stay on your lips much longer than regular formulas. Liquid lipsticks offer a more intense color than the bullet version and usually dry matte, so if you want a more intense color without a glossy sheen, this is a great choice for you.
Lip stains are great for those who don't want to feel the product on their lips as it dries quickly and creates a lightweight, natural finish. Lastly, there are lip tints, which are essentially a hybrid between a stain and a gloss. It gives the lips a hint of color and shine without feeling heavy or sticky.
When Is Best To Wear Lipstick?
The best time to wear lipstick is when you want to make a statement. Whether you're going to a fancy dinner, the office, or a night out, lipstick can give you that extra boost of confidence. If you're looking for something more subtle, a tinted lip balm may be just the thing you need. A nude shade is great for a casual day out.
For a more formal occasion, a bold color like red or burgundy can make you stand out from the crowd. A deep matte is perfect for evenings and will stay put for hours. To add a bit of drama, a dark color like wine or berry can be applied to the center of the lips and blended outward for a soft and smoldering look.
Lipstick is also great for any occasion where you want to look polished but still keep it natural. A dusting of nude or rosy pink can brighten up your features without looking over-the-top or oppressive. The key is to choose colors that look good on your skin tone and match your outfit.
No matter what the occasion, wearing lipstick can make you feel beautiful and empowered. It's an easy way to add a pop of color and instantly elevate your look. You can get a perfect crisp lip line, by using a lip brush for a precise application.
What Is The Texture Of Lipstick?
Lipsticks are typically creamy and soft in texture, making them comfortable to wear. They can range from a light, glossy texture to a more velvety and opaque texture, depending on the formula used.
Generally, classic lipstick provides a good level of moisture, allowing you to avoid drying out your lips. If you have maturing or dry lips, then you may find that a more creamy lipstick is more comfortable to wear.
Lipsticks can also vary in their level of sheerness and opacity, from sheer washes of color to intense, full-coverage lip colors.
This also means that you don't necessarily have to sacrifice lasting power for comfort when choosing your lipstick. You can find lipsticks with formulas that offer long-lasting color payoff, as well as comfort and hydration for your lips.
What Is The Staying Power Of Lipstick?
Lipstick has been around for centuries and is still a popular choice when it comes to makeup. It's perfect if you want to add a quick touch of colour to any look.
However, one of the major questions women have is regarding the staying power of lipstick on the lips. Thankfully, there are plenty of lip products on the market that are designed to last longer, but there are also specific tricks you can use to improve the longevity of your lipstick.
For instance, if you want to make sure your lipstick lasts as long as possible, you should start with prepping your lips.
Exfoliating them will help to remove any dry or dead skin which can cause your lipstick to slip off. You should also use a lip balm or primer beforehand in order to ensure the lips are hydrated and that the lipstick adheres well.
When applying your lipstick, you should use steady and short strokes. This will help ensure you have even coverage, and it also gives you more control and precision.
Once finished, blotting your lips will help to seal in the colour as well as help it stay in place for longer. You can then go ahead and apply a second layer if desired.
Finally, if you want your lipstick to last even longer, you can always use a setting spray. Not only will it set your makeup, but it will also help keep your lipstick looking fresh throughout the day. With all these tips in mind, you can be sure that your lipstick will have some serious staying power.
What Are The Best Most Popular Lipsticks?
If you're looking for a reliable, long-lasting lipstick, then Maybelline Superstay Matte Ink Liquid Lipstick is a great choice. It offers bold color that won't fade or smudge, and the creamy formula gives your lips a luxurious feel. The shade range is quite varied, so you can find a color that suits your look, and natural lip color.
NARS Velvet Matte Lip Pencil is another popular lipstick, but in a pencil format. This pencil is easy to apply, and is easy to sharpen for a super precise application. Delivering an intense color that lasts for hours. It also has a velvety finish that will help you look glamorous and chic.
MAC Satin Lipstick is a great choice for those who prefer a softer finish. It gives you intense pigment with a satin finish that looks beautiful and feels comfortable on your lips. The shade range is vast, so you can find the perfect hue to match your look.
For those who are looking for a subtle touch of color, KVD Beauty Epic Kiss Lipsticks have an ultra-lightweight formula that gives you an effortless wash of color. It also comes in a variety of shades, in a tubular container, so you can find the perfect shade to complement your look.
Lip Gloss vs Lipstick – What Is The Difference?
The difference between lip gloss and lipstick lies in its formulation. Lipstick is a type of cosmetic product made from a blend of wax, oils, and pigments. It comes in solid form, usually in a tube or stick, and can be applied directly or with a brush or other applicator.
Lip gloss, on the other hand, is a type of emollient or "gloss-like" substance that comes in both solid and liquid forms. It's made from water, oil, and gum base and can be applied to the lips to give them a glossy, shimmery look.
Generally speaking, lipstick is more long-lasting than lip gloss, but it can also be more drying and less comfortable to wear. Lip gloss is more lightweight, typically shiny, and gives lips a glossy finish. Lip gloss often includes added ingredients such as vitamins, moisturizers, and flavorings to create a more pleasurable experience, as well as giving you pretty glossy lips. Glosses tend to be more comfortable to wear, but lip gloss does have less staying power than lipstick.
If you're looking for better pigmentation with your makeup products, lipstick tends to be the better choice. Whereas the emollients within lipgloss makes the formula more forgiving on dry lips, and can be worn by anyone without any pout prep. Although, using a lip liner on the lips as a base, will help to prolong the longevity of your lip gloss (and lipstick).
Which Is Better For Your Lips? Lipstick Vs Lip Gloss
When it comes to choosing the right product for your lips, lipstick and lip gloss are two popular options. Lipstick provides a bold and vibrant look with a matte finish. It can last a long time and doesn't smudge or fade easily.
On the other hand, lip gloss offers a more natural and glossy effect that can make your lips look shiny and smooth. It is also much easier to apply because it does not require precision. It also depends on whether you're wanting a crisp lip shape, which you can achieve with lipstick, but not lip gloss, without using lip pencil first. Deciding which option is better for your lips depends on personal preference, and if you want shiny lips.
If you prefer a bold and lasting color, then lipstick would be a great choice. If you want a more subtle glossy look, then lip gloss would be a better choice. If you have dry lips, something like lip oil might be a better choice.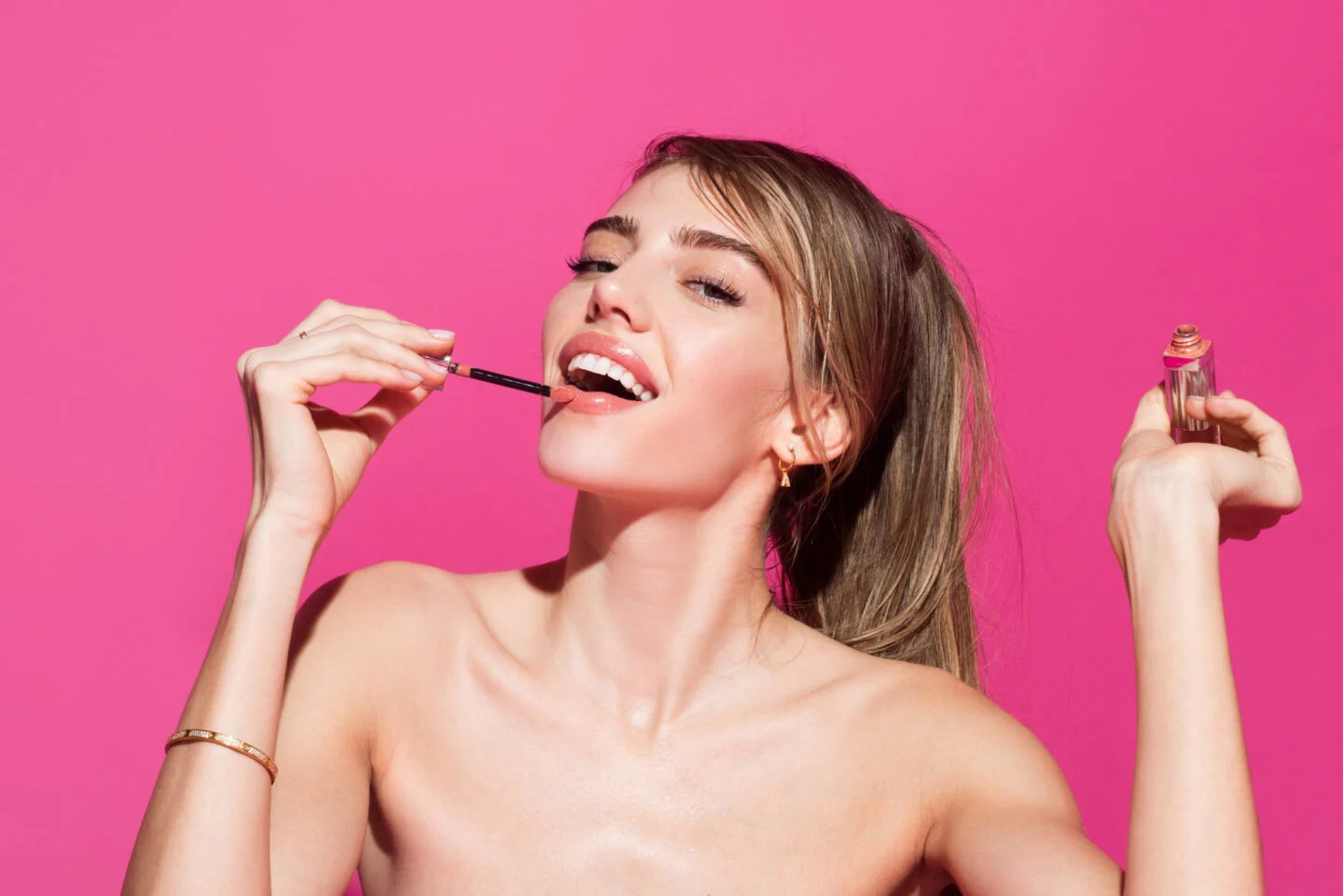 What Is The Difference Between Lip Lacquer And Lip Gloss?
Lip lacquer is a type of high-shine, highly pigmented liquid lipstick that gives the soft look of lip gloss but with a thicker consistency similar to paint. While lip gloss is oilier and offers more shine, less color and usually contains moisturizing ingredients like vitamin E or shea butter.
Lip lacquer tends to be heavier and long-lasting while combining the staying power of a lipstick with the shininess of lipgloss. In comparison to traditional lipstick, lip lacquers also require less frequent reapplication throughout the day because of their higher levels of pigmentation.
Summary
Lip gloss and lipstick are two popular makeup products used to enhance the lips. Lipstick typically has a more matte finish and provides better color payoff, while lip gloss is shinier and more lightweight. Lip lacquer combines the best of both, with its high-shine formula that also offers long-lasting color.
When choosing between these three products, it ultimately comes down to personal preference and the desired look you want to achieve. For bold color, lipstick is best, while lip gloss provides a more subtle effect with its glossy finish. Lip lacquer offers the highest level of pigmentation and shine in one product. It's important to consider the type of finish you want before deciding which product will suit your needs.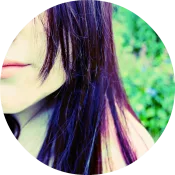 Hi, my name is Gemma, and I'm the owner of MakeupMuddle.com. I'm a true beauty obsessive, and love writing about anything to do with beauty – I have been a beauty writer since 2012.
As well as owning Makeup Muddle, I also own GemmaEtc.com, and love sharing my thoughts and feelings about the greatest (and not so great) beauty products!