There are so many different lash treatments to choose from, and lash lifts and lash perms are some of the most popular for those that want longer lashes.
However, what's the difference between a lash lift Vs lash perm? Which treatment offers the longer lasting results, and which lash treatment will give you the longest lashes?
I'm going to share an in-depth comparison, with the differences between the two, so you can choose which treatment to go for, at your next lash appointment, so keep on reading for the full breakdown.
What Is A Lash Lift?
A lash lift is an innovative beauty treatment that helps to enhance the natural appearance of your eye area. It works by straightening the lashes and can last for up to 8 weeks.
During the procedure, a semi-permanent solution is applied to the lashes and then a silicone shield is placed over them so that the formula sets them in an upward position.
The entire procedure takes approximately 45 minutes and once it's done, you're ready to go.
The results of a lash lift provide an instantly noticeable fluttery effect with more natural control than mascara or other cosmetics could ever do.
Plus, there's no cleanup required after each application. When considering whether a lash lift is right for you, it's important to remember how long-lasting this treatment really can be – making it well worth the effort.
How Is A Lash Lift Done?
During the process, an aesthetician first carefully cleans away all makeup residue and oils from your eyes, then they will use an Isolation Tool to separate each eyelash, one by one.
After this preparation has been completed, a Vaseline Petroleum Jelly is applied to the eyelid and lash line.
After this, a special curved silicone forms is bonded beneath your upper lashes with a primer/bonding agent.
A perming solution and/or setting lotion are then applied to the eyelashes individually and left on for between 10-20 minutes, depending on your desired curl length.
Once all products have been properly applied, the lash artist uses cotton swabs or sterile waterproof pads to help remove the solutions from your eyes before applying a nourishing serum to strengthen, condition and hydrate each eyelash for lasting results.
What Are The Benefits Of A Lash Lift?
A lash lift is a relatively new cosmetic treatment that can be used to achieve thicker, fuller, and more curved lashes.
It's carried out by a professional beautician who uses perming solution to manipulate the natural shape of your eyelashes.
The results are long-lasting and give you a look that would normally only be achieved with the use of eyelash extensions.
A lash lift also requires less maintenance than other procedures such as eyelash extensions; all you need to do is make sure you clean your lashes properly every day with a dedicated viscose pad.
The best thing about this treatment is that it helps keep your lashes healthy, since there is no heat or harsh chemicals involved in the curling process.
What Are The Downsides Of A Lash Lift?
Just like any beauty procedure, there are some downsides that you should be aware of before getting a lash lift.
One of the primary risks associated with a lash lift is the chance of infection. As your lashes are being permed, they may become more prone to breakage and damage.
If you've recently had eyelash extensions or lash tints, you should wait at least three weeks before getting a lash lift, as they may interfere with the process.
Some people experience allergies or irritation from the products and tools used in the procedure. If you have sensitive skin or eyes, it is best to consult a professional before getting a lash lift.
Plus, the effects of a lash lift may not last as long as expected, and you may need to repeat the treatment every eight weeks or so for the desired effect.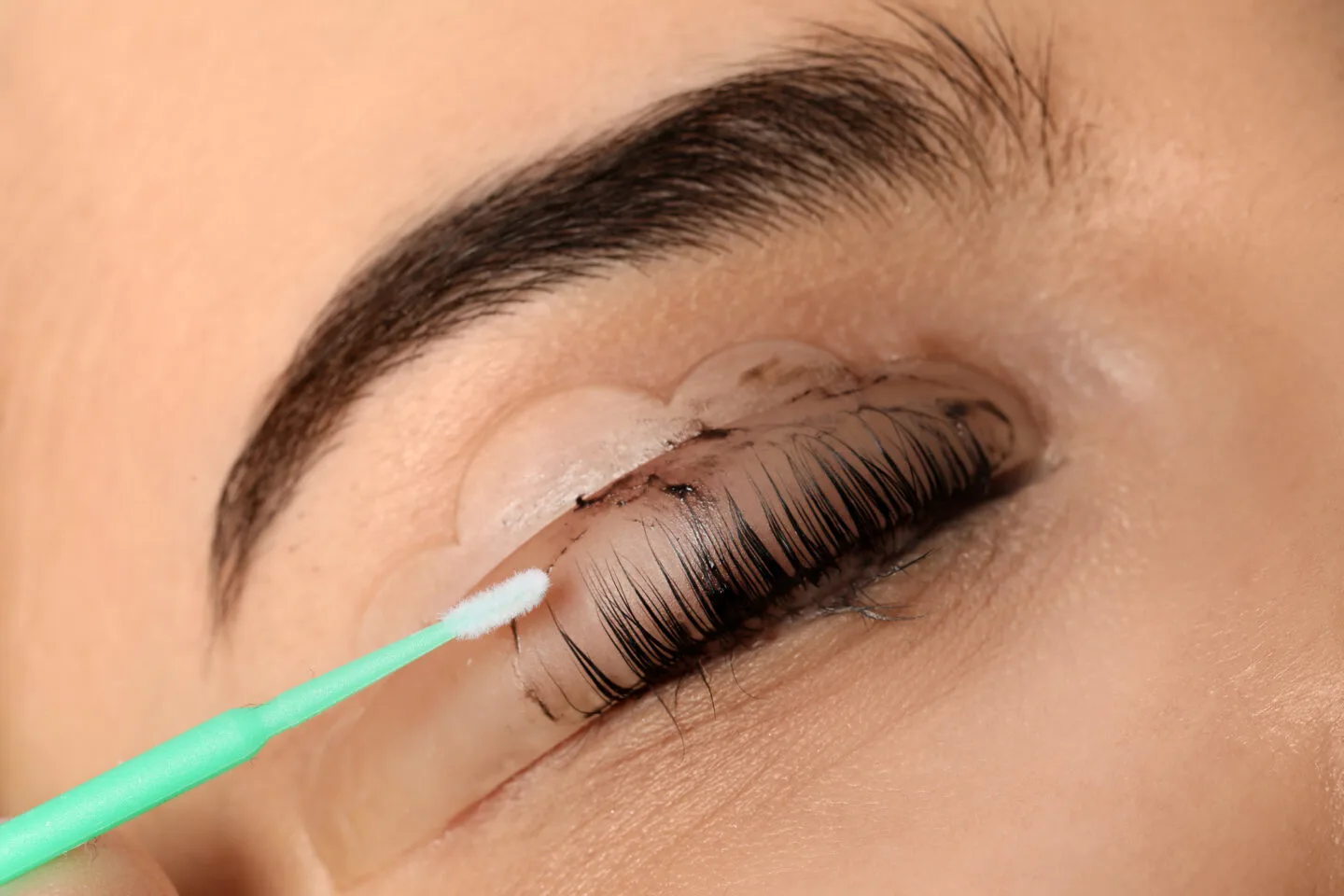 How Long Do Lash Lift Results Last?
For those looking to enhance their overall look in a subtle, natural way, lash lifts are the perfect alternative to extensions and other methods of creating fuller lashes.
But the question is: how long do lash lift results last? The great news is that when done by a qualified stylist, professional lash lifts can last up to eight weeks with proper aftercare.
After eight weeks, you may start to see your lashes go back to its natural shape and curl.
It's important to note that everyone's lashes grow at different rates, so for some lash lift effects may last for shorter periods of time.
Are Lash Lifts Damaging to Eyelashes?
While it is true that any kind of treatment, especially one applied close to the eye, carries some risk of harm or injury, when done correctly and with quality products, the risk should be minimal.
The most common risks with lash lifts are potential eye infections from improper hygiene practices or allergic reactions to certain products used during the process.
Many people have loved and enjoyed their lash lift treatments without any lash services problems, so if you are considering one for yourself.
Do your research, ask questions about sanitation and product concerns, and make sure you go to a lash technician who has experience.
How Much Does A Lash Lift Cost?
The price of a lash lift can vary, depending on your location and the salon you choose. Typically, you can expect to pay between $45-$80 for a full service, which includes curling and tinting of your lashes.
Additionally, some salons may include an eyebrow tint or wax in the service. Many salons will have promotions or discounts, so be sure to call around and ask if any specials are being offered.
Investing in a lash lift can be well worth the price since you'll often get results that last up to two months, which is longer than say a lash tint.
What Is A Keratin Lash Lift?
A Keratin Lash Lift is a type of semi-permanent eyelash curling treatment that uses keratin to give lashes a lifted and curled look without the need for mascara.
The keratin lash lift processes involves a special adhesive being applied to the base of the eyelashes, which is then followed by the application of keratin-infused pads.
These pads are then left in place for about 15 minutes, allowing the keratin to set.
Finally, a special serum is applied to the lashes which helps them to hold their curl. The effects typically last anywhere from 6-8 weeks depending on a person's natural lash cycle and the products used.
This ketain lash lift treatment is great for those who are looking to add some extra volume and length to their lashes without having to go through the effort of applying traditional mascara.
Keratin lash lifts are also a great option for those who have allergies to mascaras and other eye makeup products.
What Is A Lash Perm?
The eyelash perm procedure involves the use of solutions and heated, specialized rods to help curl eyelashes for an extended period of time.
Lash perms are safe when done correctly and can last for three to four months; however, it's important to follow instructions from the beautician carefully in order to ensure the safest results possible.
After the treatment, clients can expect dramatic effects with the look of having naturally curled eyelashes without needing to constantly curl them every day.
How Is A Lash Perm Done?
First, you'll have a consultation with your lash tech. The lash perm process begins by wrapping lashes around small rods, which come in varying diameters to ensure the best curl for individual lashes.
The wrap is then secured with special glue and held in place for 10 to 20 minutes, depending on the strength of wave chosen.
After this time, an activating solution is applied that restructures the protein bonds in the hair follicle and sets the curl. Lastly, a setting lotion seals the wave in and helps keep it looking full-bodied.
What Are The Benefits Of A Lash Perm?
Having a lash perm is like having an instant volume boost for your lashes. It gives you bold and dramatic results without the hassle of applying false lashes or mascara as frequently.
This treatment provides long term effects that can last several months, making it easier to maintain beautiful looking lashes over time.
Not only will you look great, but you'll also not have to worry about damaging your lashes day after day.
Lash perms provide a natural looking curl of the lashes while being gentle and safe on even the most delicate eye areas.
What Are The Downsides Of A Lash Perm?
First, it is important to be aware that the chemicals used in this process can be potentially damaging to the eyes, so it is important to find a trusted and experienced lash artist who uses safe and known solutions.
Then, the perm solution needs to be applied carefully and evenly in order to achieve the desired results.
If it is not applied correctly, it could cause your lashes to look uneven and even clump together.
It is also important to consider how often you will want your perm to be retouched, as they do tend to fade after a while and require touch ups every few months.
Lastly, it is important to understand that with a lash perm, you may need to limit the types of mascaras you use in order to keep your lashes from becoming damaged and brittle.
How Long Do Lash Perm Results Last?
A lash perm can last as long as 8 weeks with proper care, allowing natural lashes to stay in their desired shape for a much longer time than just regular curling.
With the right amount of nourishment, natural lashes will look incredible throughout this period and provide attractive results that are simply natural and beautiful.
Moreover, lash perming is suitable for virtually any natural lash length, so you can personalize your look regardless of how short or long eyelashes you have naturally.
Are Lash Perms Damaging to Eyelashes?
Lash perms have become a popular way to give eyelashes extra curl and volume, but many are wondering if this process is damaging to their lashes.
The answer is both yes and no (helpful, I know). While perm solutions can dry out the delicate hairs on the eyelids, there are some gentle formulas available that will still provide a dramatic look without causing any damage.
To reduce the chances of experiencing negative effects, people should make sure that they're using lash perms sparingly and consulting with experts when getting them done.
Using lash serums after a perm treatment will help repair strands and keep eyelashes strong.
With proper care, lash perms can enhance the natural beauty of one's eyes without causing any harm.
Lash Lift Vs Lash Perm – What Is the Difference?
A lash lift and a lash perm are two very similar beauty services that help to curl and give your lashes an extra boost of volume. The major difference between the two is the tools used in the process.
A lash lift uses a small silicone rod to give the eyelashes an upwards curl, while a lash perm uses a more traditional rod perm to give the eyelashes a more natural looking, rounded curl.
Both processes involve coating the eyelashes with a special keratin formula and then setting them into place using different types of rods.
The results of a lash lift generally last up to 6 – 8 weeks and involve no downtime, while a lash perm can last anywhere from 4 – 6 weeks.
Plus, requires some aftercare such as avoiding water or any other products that could potentially damage the curl.
Lash lifts tend to be less expensive than lash perms, however, it's important to remember that lash perms require more upkeep than a lash lift and can cause more damage to your lashes if not properly cared for.
Before deciding which service is right for you, it is important to consult with a professional and discuss your options.
So, the choice between a lash lift and a lash perm is a personal preference based on your individual needs and budget.
How Much Does A Lash Perm Cost?
The cost of a lash perm can vary from one salon to the next. Generally, the price can range anywhere between $50 and $175 depending on the salon and type of service you choose.
If you don't have time for daily curling with mascara or eyelash curler, then a lash perm is an excellent solution.
The results of a lash perm are longer lasting than daily mascara applications and curling, so while the cost may seem expensive up front it will pay off in the long run and save you time!
A lash perm also gives your eyes a pop that you won't get with regular eye makeup alone- giving them a glamorous look that will last up to three months with proper maintenance.
Which Is Best For The Lashes? Lash Extensions Vs Lash Lift Vs Lash Perm?
When it comes to beautifying one's eyes, lash extensions, lifts and perms are the go-to beauty treatments for women everywhere.
Lash extensions are a great way to achieve the look of longer, fuller lashes without needing mascara but can be quite expensive and require regular maintenance due to their temporary nature.
For added longevity, lash lifts or perms use a special perm chemical solution with different strengths depending on curl desired; as a result, these treatments offer semi-permanent results that last up to 6 weeks.
One of these options is surely sure to fit anyone's beauty needs. Whether its using lash extensions for that made-up look you love or getting curls in your natural lashes with a lash lift or perm, you can't go wrong.
Summary
When deciding between lash lift vs. lash perm, it's important to consider the length of time you want your results to last and your budget.
Lash lifts are a great choice for those wanting semi-permanent results that last up to 8 weeks with no downtime or aftercare required.
Lash perms provide a more natural look but require more upkeep and maintenance, as well as more money up front.
*This post contains affiliate links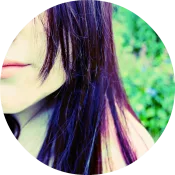 Hi, my name is Gemma, and I'm the owner of MakeupMuddle.com. I'm a true beauty obsessive, and love writing about anything to do with beauty – I have been a beauty writer since 2012.
As well as owning Makeup Muddle, I also own GemmaEtc.com, and love sharing my thoughts and feelings about the greatest (and not so great) beauty products!