Lancome have some really beautiful Christmas sets this year, and the Lancome Color Design Red Lip Collection is a red lip lover's dream gift set, combining four different red coloured Lancome Lipsticks – but they have a nude set too. They also have a cute set of their popular Juicy Tubes too, if you are more of a lip gloss fan, than a typical lipstick bullet.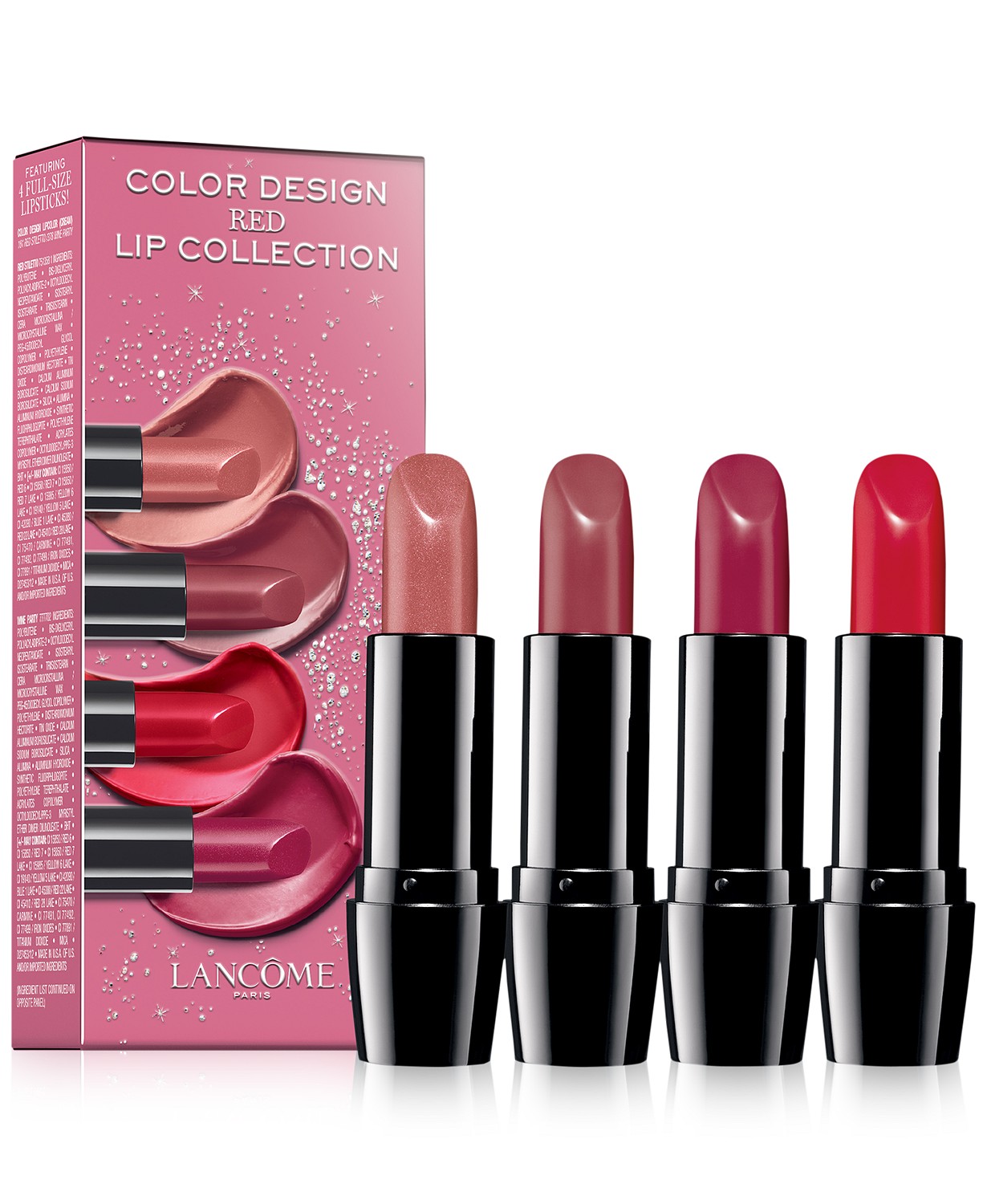 Lancome Color Design Nude Lip Collection
The Lancome Color Design Red Lip Collection is $46, and contains four beautiful red themed lipsticks. If you're not a red lip lover, they also have a nude themed collection too, with brighter and more vivid shades.
"Celebrate the holiday season with Color Design Lipcolor. Create a memorable bold look with Lancôme's limited-edition Red and Nude Lip Sets, each featuring four full size lipstick shades in different finishes, so that you can mix and match!
The luxurious lipstick is made with smoothing ingredients that leave your lips feeling soft and comfortable."
The Lancome Color Design Red Lip Collection includes the following shades;
181 Red Stiletto (Cream)
358 Designer Bloom (Sheen)
371 Curtain Call (Sheen)
378 Wine Party (Cream)
All four shades look so beautiful, with super sleek black packaging. What's amazing about this set, is that the four shades are all full size lipsticks. So to get four full sized Lancome lipsticks for $46 is fantastic value for money, and it's great that you get a mixture of cream and sheen finish lipsticks.
All images belong to Lancome.
*This post contains affiliate links