Earlier this year, KVD Vegan Beauty launched the NeuPop Kitten Mini Palette, and they've now launched the KVD Vegan Beauty Glamrok Kitten Mini Palette as the newest addition to the collection. The KVD Vegan Beauty Shade + Light Eye Mini Palettes are a collection of miniature palettes with four different shades. Keep on reading to find out more…
BUY HERE: KVD Vegan Beauty / Sephora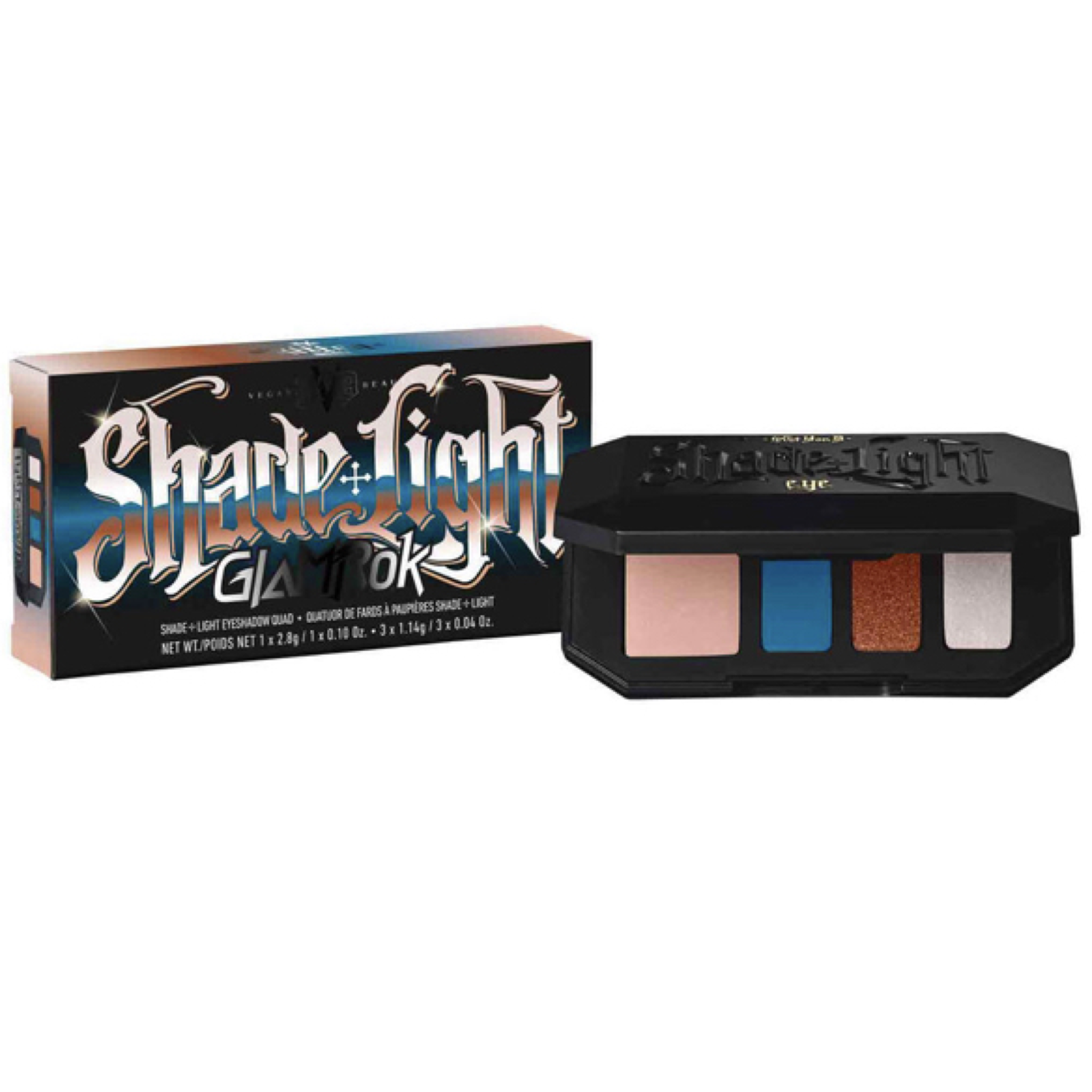 KVD Vegan Beauty Glamrok Kitten Mini Palette
The KVD Vegan Beauty Glamrok Kitten Mini Palette is $19, and features the old style plastic mini 'coffin' style packaging. These mini eyeshadow palettes were designed to be a Shade + Light Palette for the eyes, hence the similar packaging.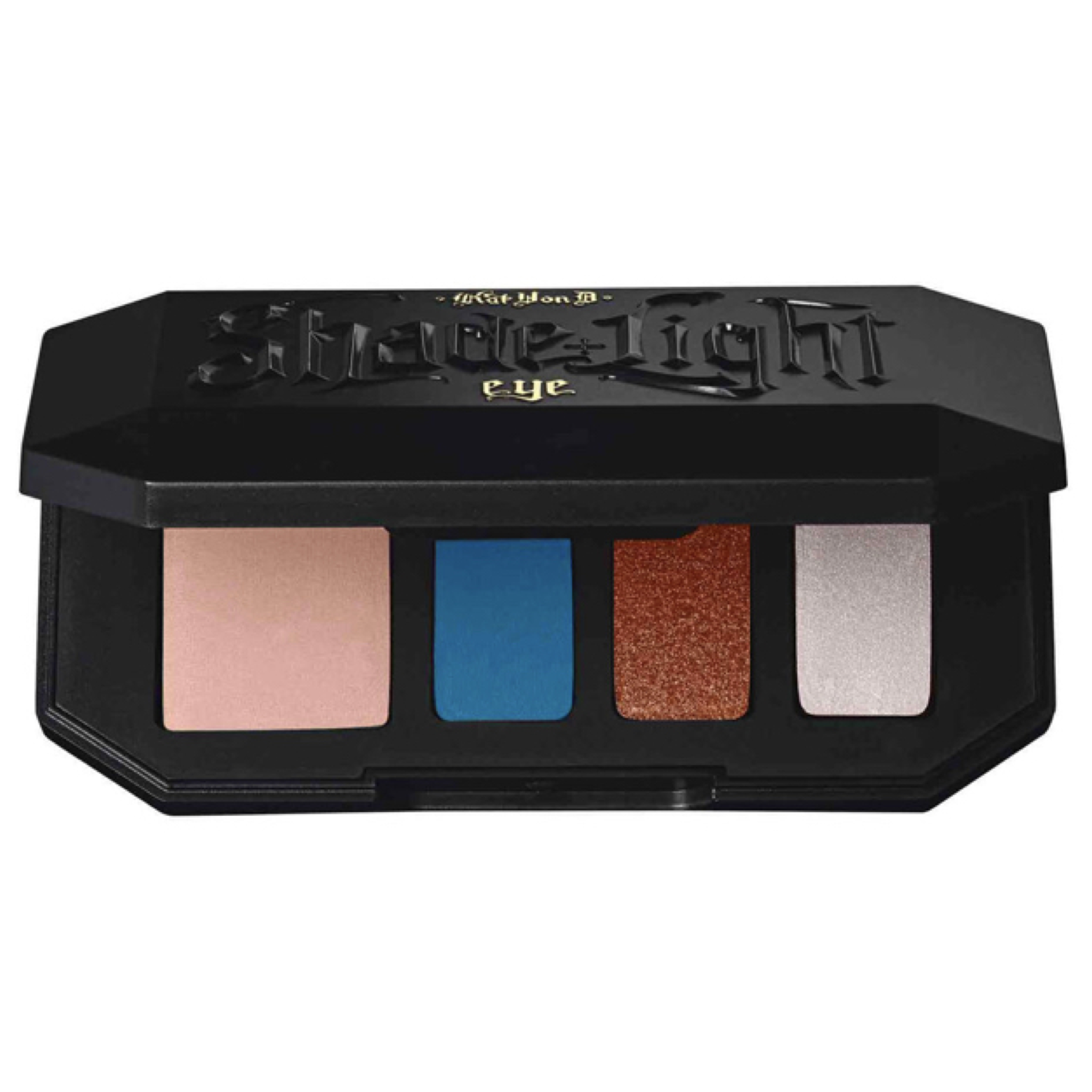 What is particularly strange with these two new palettes this year, is that the packaging still has Kat Von D on them. All of the new launches this year have featured their new name; KVD Vegan Beauty, so it feels so backward to then launch something 9 months after the rebrand with their old name?
"Defy the status quo with this versatile eyeshadow quad. Two tried and true neutrals—"Legend," a pink-hazed beige, and star-burnt terracotta "Solo"—let you rock steady. Strum on shimmering "Midnight" blue, then launch your look straight to Mars with stardust super-glitter "Fascination." Unleash your glitzy-glam alter ego, however you choose… Your audience awaits! "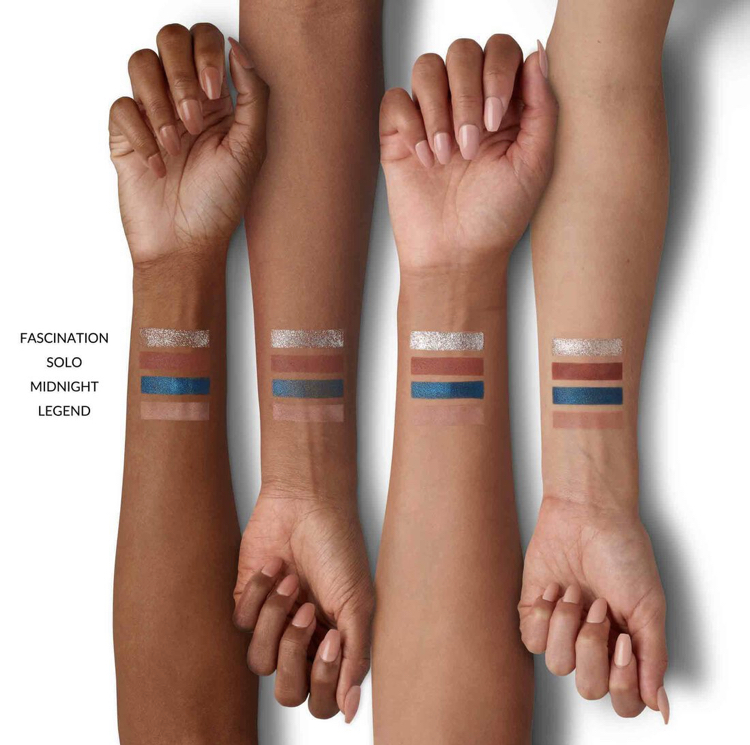 The shades in the KVD Vegan Beauty Glamrok Kitten Mini Palette feel a little random. With a nude shade, bright blue, copper and iridescent white. I'm not sure on the colour story, but it'll appeal to some people. I personally preferred the look of NeuPop but if you love the Kat Von D eyeshadows, this palette will be available very soon.
BUY HERE: KVD Vegan Beauty / Sephora
*This post contains affiliate links