Love him or loathe him, Jeffree Star knows how to make a controversial, sought after launch. The Jeffree Star Fuck Proof Mascara launched on the 20th of March, and as it looked to be a pretty unique mascara, I decided I had to try it.
I've been testing the Jeffree Star Fuck Proof Mascara for almost two weeks now, and this is my honest review, so keep on reading to find out whether it's worth the hype..
Mascaras are one of my favourite beauty products to try, as it's amazing how much of a difference a good mascara can make to your natural lashes. Especially when you have lashes as short and straight as mine.
I used to wear lashes every single day in my late teens and early twenties as I hated my natural lashes, but false lashes daily is such a faff, so I'm always on the lookout for a mascara that'll give me the false lash look, without the faff, so I was excited to see if the Jeffree Star Fuck Proof Mascara delivered on its claims.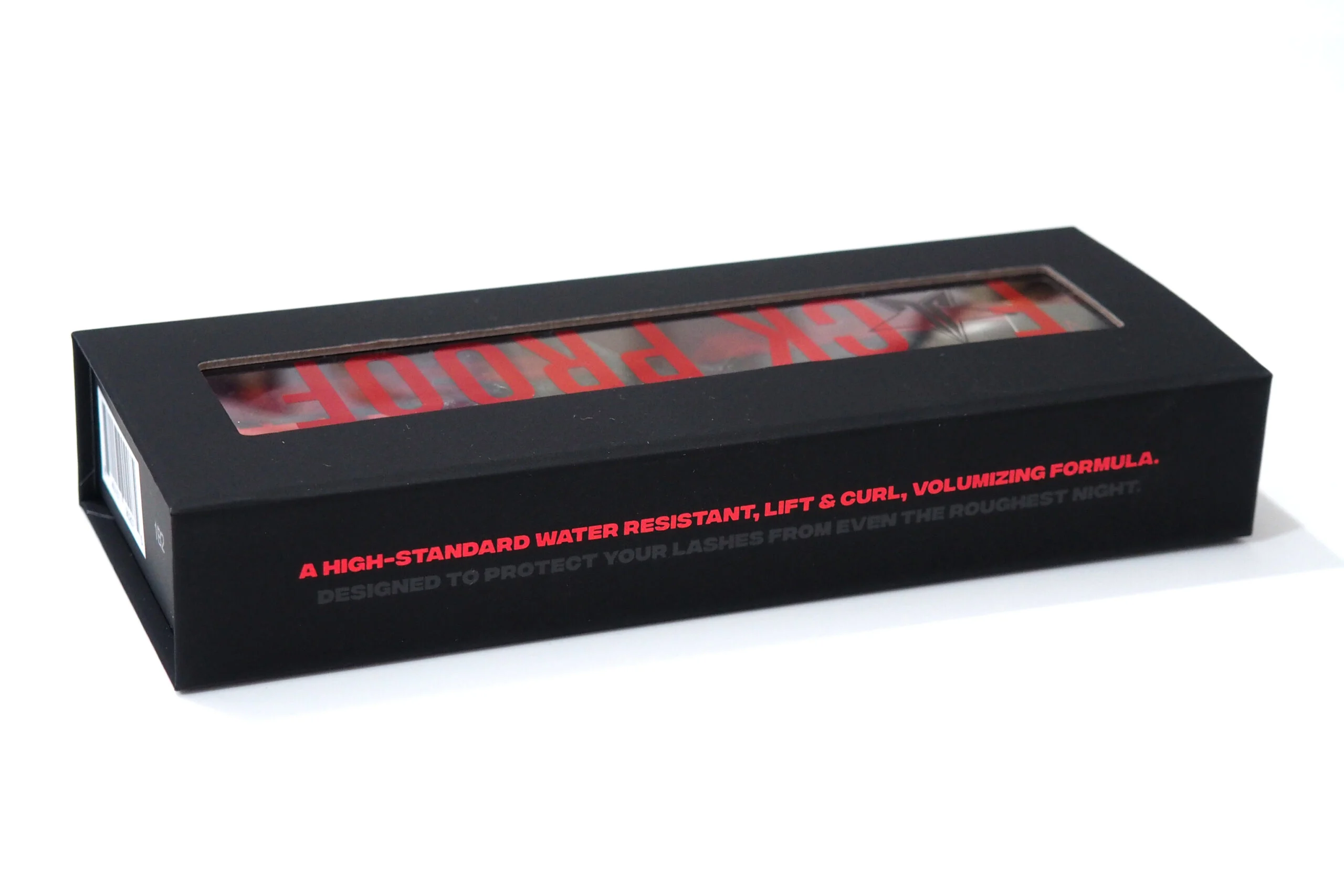 The Jeffree Star Fuck Proof Mascara was revealed by Jeffree in a very raunchy video, which was subsequently removed by Instagram for being too risque. It definitely set the tone for the Jeffree Star Fuck Proof Mascara launch, and it generated a lot of buzz on social media due to the name.
The Jeffree Star Fuck Proof Mascara was given a full review in a video on his YouTube channel, and he discussed the mascara and the inspiration behind it. He mentioned that he'd launched 25 eyeshadow palettes, and never a mascara, and it was something his followers had hounded him for.
However, he said he didn't want to just launch a product for the sake of it, and it needed to be the perfect product, and there was a lot of time and planning that went into making this mascara.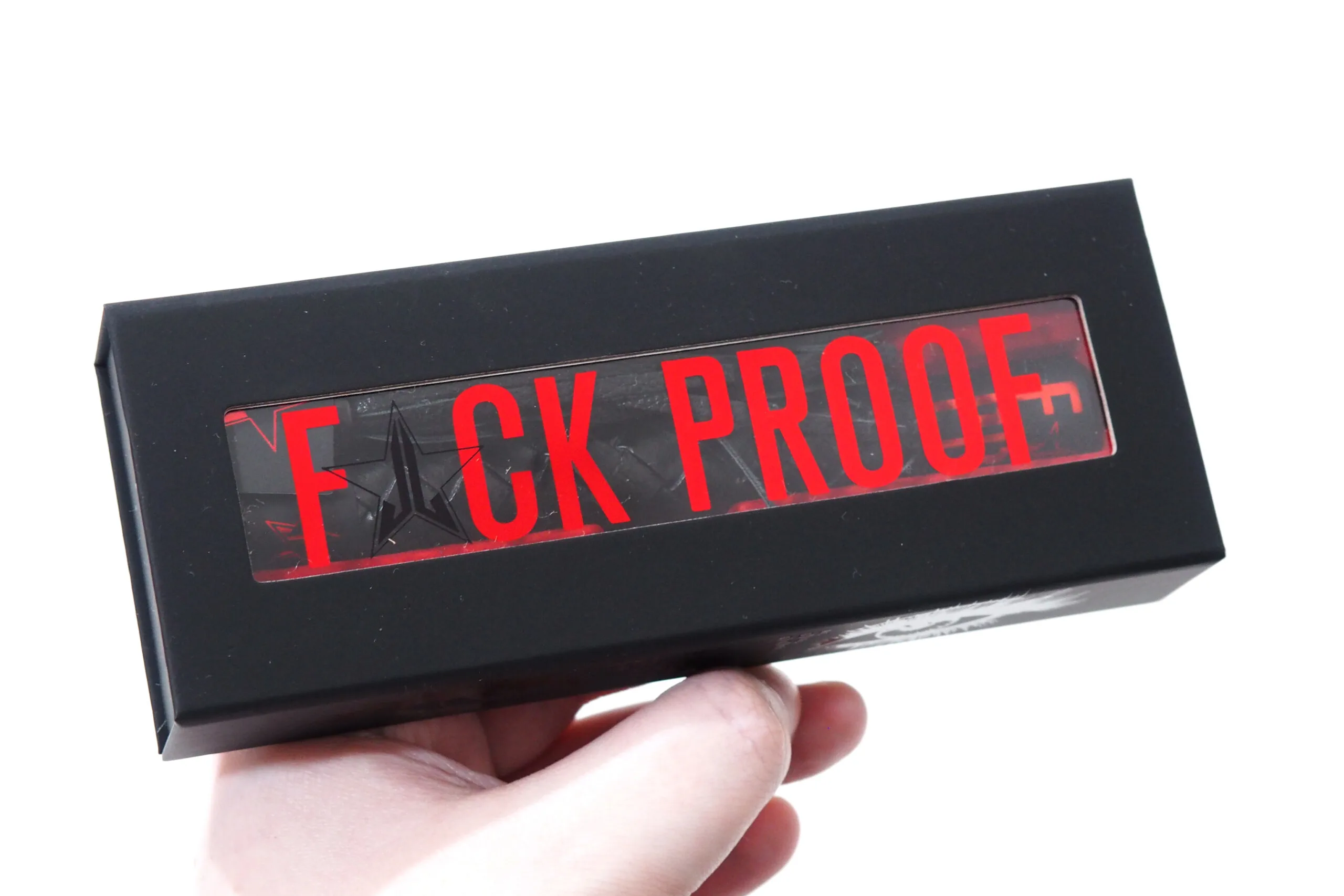 Jeffree has described the Jeffree Star Fuck Proof Mascara as being water resistant, fuck-proof, gag-proof, cry-proof and extreme weather proof.
It's designed to have a very long lasting formula, and to give you real volume in your lashes. Jeffree said he wanted the mascara to look "sickening" on the lashes and for it to last all day, but it had to be easy to remove.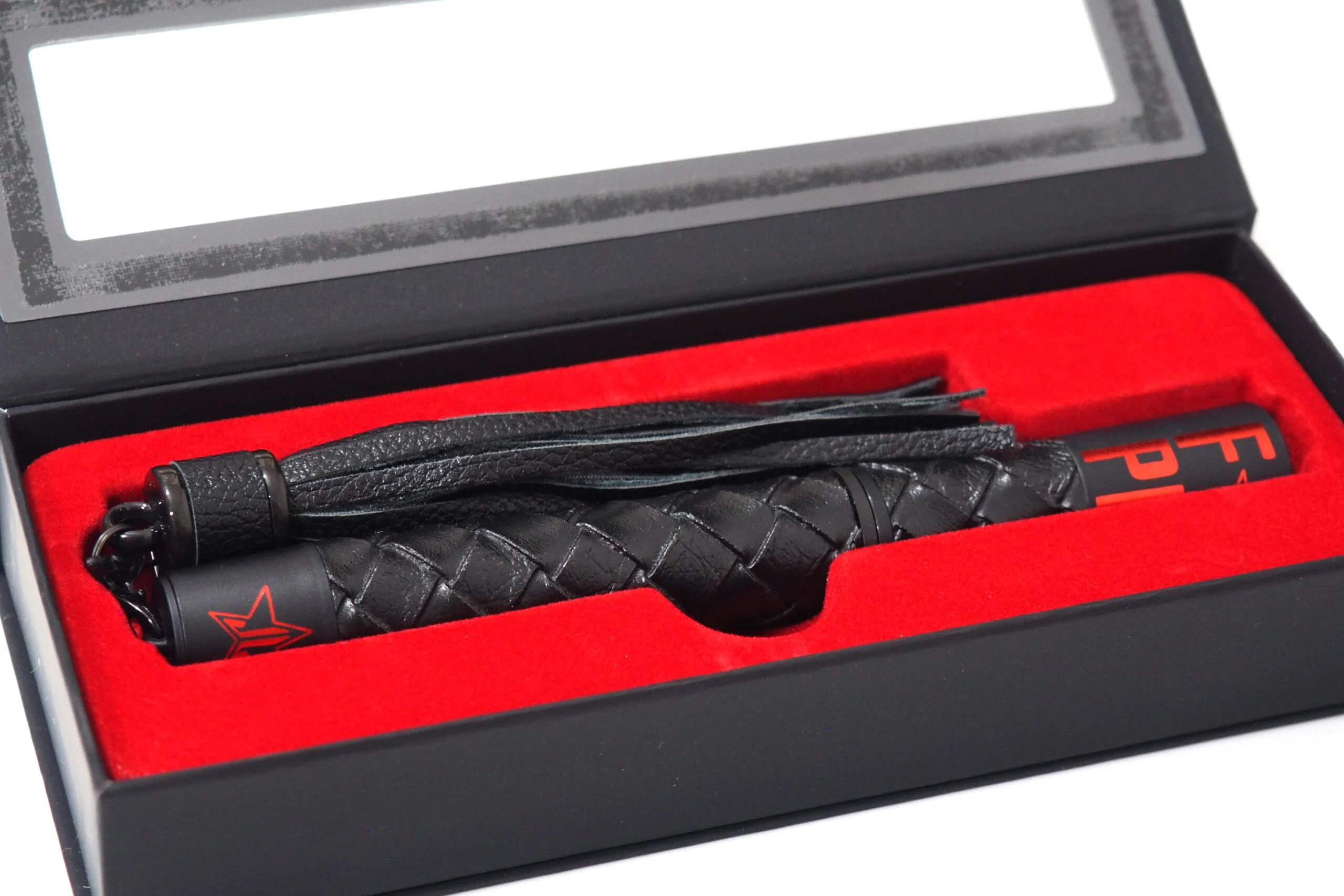 The packaging of the Jeffree Star Fuck Proof Mascara couldn't be more extra, but it's very on brand for Jeffree Star Cosmetics.
It comes in a black cardboard box, and the cardboard has a rubberised texture to it, with red foil accents, and a clear plastic window with the mascara's name written on the window.
On the side of the box, the claims are written in glossy font which contrasts the matte rubberised texture on the rest of the box. There's also an image of Jeffree's eyes on the box too.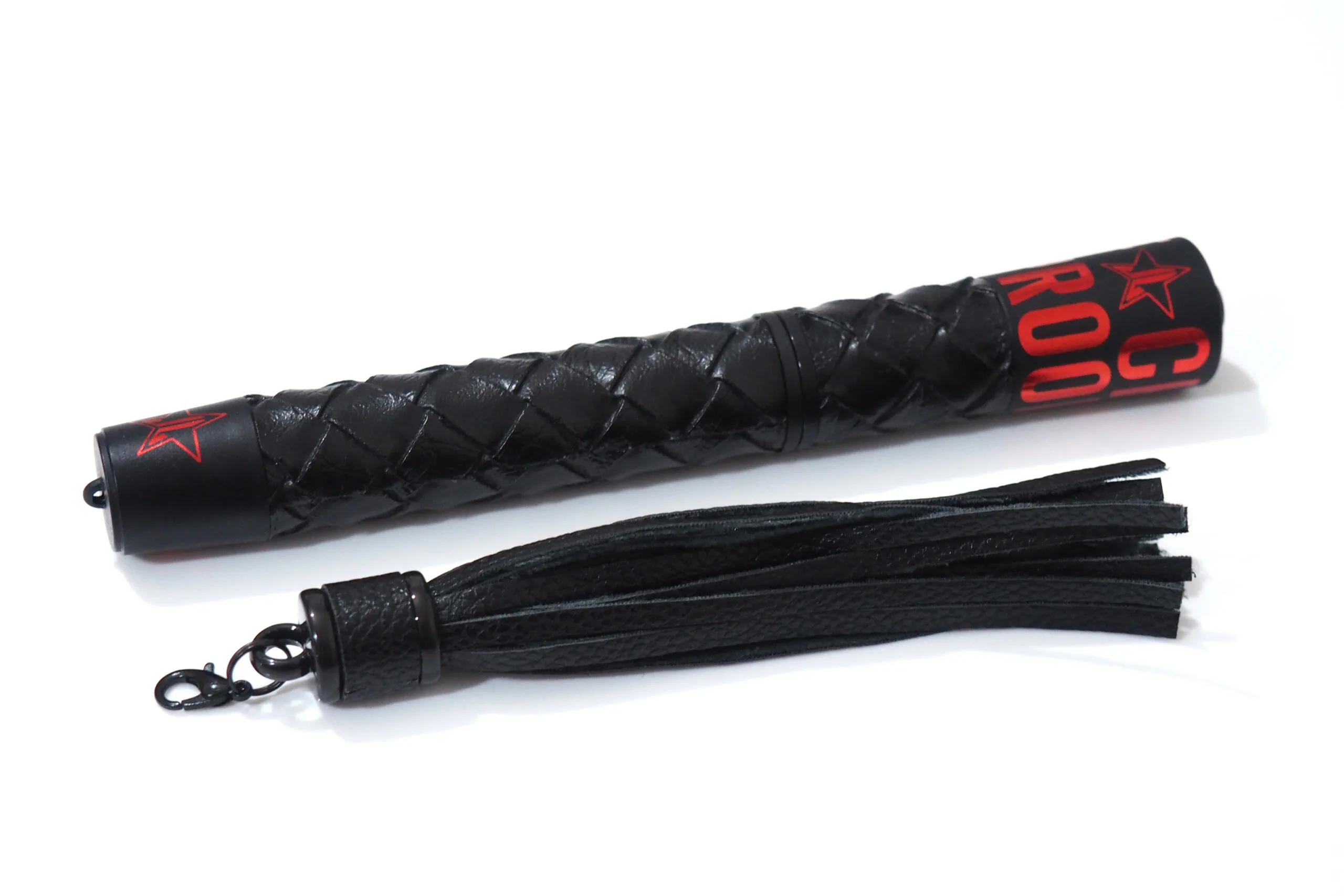 The inside of the Jeffree Star Fuck Proof Mascara box is red and flocked, with the mascara nestled in the middle. There's a little cardboard tag attached to the 'whip' as Jeffree couldn't write the mascara's shade anywhere on the packaging of the tube.
OK, so yes, the Jeffree Star Fuck Proof Mascara comes with a detachable whip. It's very extra, and very unique. The little faux leather whip can be easily detached from the mascara tube, which I think is a great idea as a lot of people aren't going to want to "whip" the whip and tube attached whilst in public.
Jeffree said that the whip design on the very first Jeffree Star Cosmetics mascara was the BDSM culture, which has become a lot more mainstream in recent years thanks to movie's like 50 Shades of Grey.
The 'whip' charm hanging from the base of the mascara tube is, according to Jeffree himself; a "Cat O' Nine Tails" whip and "it actually works" as a whip too, should you want to use your mascara as a whip. I'm not sure many will want to, but the option is there for those that will.
Jeffree has confirmed that the Jeffree Star Fuck Proof Mascara is going to be available in some 'amazing' colours later this year, and that he's had fun working with the different colours, so it'll be exciting to see which shades he'll launch, and if they'll match the shades of his Velour Liquid Lipsticks.
The Jeffree Star Fuck Proof Mascara has faux leather woven all over the tube, and the lid. It looks like a braided whip, and feels so extra.
I think the texture of the 'leather' actually gives the mascara a nice grip whilst you apply it, so whilst it's obviously all about the aesthetic, it does actually aid application of the mascara too.
The Jeffree Star Fuck Proof Mascara is a tubing mascara, and it has a plastic, synthetic wand. My personal favourite wand type is definitely those with natural bristled brush wands. I find them more comfortable to use, and are less 'spiky' but the shape of this mascara wand really appealed to me.
Jeffree highlighted that the wand of the Jeffree Star Fuck Proof Mascara has very specific grooves, between the bristles which are designed to help you fully coat every single lash, and ensure they're covered in product.
The Jeffree Star Cosmetics Fuck Proof Mascara helps to separate every lash, make the lashes look very full, and give you volume, whilst looking like you're wearing false eyelashes.
I used my macro lens on my camera, so you could get a really good close-up of the Jeffree Star Fck Proof Mascara. As you can see, the wand has six rounded 'balls' which taper towards the end of the wand.
The bristles are straight, tapered, and vary in length, so you can coat every lash, regardless of size evenly and reach the roots of your lashes. You can't feel the 'balls' when wiggling the wand against your lashes, but I feel like the contours of the 'balls' are actually beneficial for application.
I've found that the best method of application for the Jeffree Star Fuck Proof Mascara, is to wiggle the wand through the lashes in a zigzag motion to really increase the volume, length and longevity.
As the Jeffree Star Fuck Proof Mascara is a tubing mascara, it means that it applies exactly like a normal mascara. However, it's a lot more long lasting and can be removed from the lashes by just using hot water.
The 'tubes' on each lash come away from the lashes when in contact with water, and it really does remove very easily, so I don't have to rub my lashes, and it's a lot more gentle to remove than the average mascara.
The Jeffree Star Fuck Proof Mascara lasts all day with absolutely no smudging, flaking, transferring onto the brow bones, and it even stays put with extreme hay fever like mine. I've been having watery eyes all week thanks to the tree pollen, and I've been so impressed by its staying power.
Usually if you cry or have watery eyes, your lashes clump together, and you're left with what looks like four lashes. There's no clumping with tears / sneezing so the Jeffree Star Fuck Proof Mascara has been an absolute godsend this past week, and throughout spring when I'd normally have to use waterproof mascara.
I know the name is outrageous, but if you put the name aside, and focus on the formula and the wand, the Jeffree Star Cosmetics Fuck Proof Mascara is amazing. I purchased the mascara myself with my own money, and I have nothing to gain by lying. It's a truly amazing mascara, and layers well should you like a more dramatic lash look.
All images belong to me!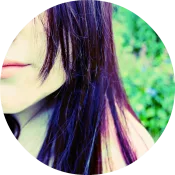 Hi, my name is Gemma, and I'm the owner of MakeupMuddle.com. I'm a true beauty obsessive, and love writing about anything to do with beauty – I have been a beauty writer since 2012.
As well as owning Makeup Muddle, I also own GemmaEtc.com, and love sharing my thoughts and feelings about the greatest (and not so great) beauty products!