We've been waiting for Jeffree Star to announce his newest collection, and it's now official that the Jeffree Star Blood Money Palette Collection is his newest launch, and it'll be launching on the 13th of November.
Jeffree Star always launches something epic in November, as his birthday is the 15th of November so it was pretty much guaranteed that the collection would be launching around his birthday.
Keep reading to find out all about the products, prices, swatches and details about the exciting new Jeffree Star Blood Money Palette Collection.
BUY HERE: Beauty Bay / Beautylish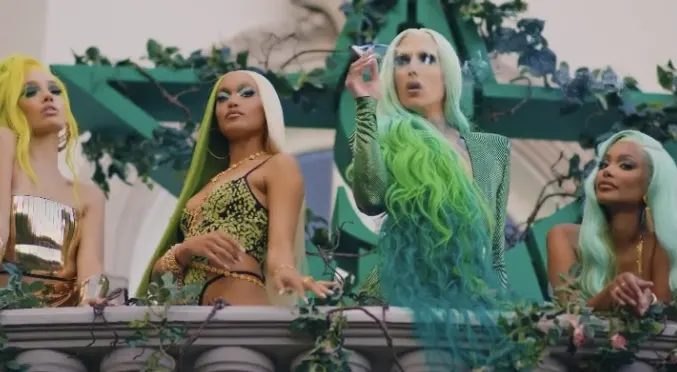 The last big collection we saw from Jeffree Star was the Orgy Collection back in August, which included a mega thirty-shade nude palette, a smaller shimmer and glitter eye palette, six nude lip glosses, mirrors, powders and merchandise. Would it even be a Jeffree Star collection without the launch of some merch?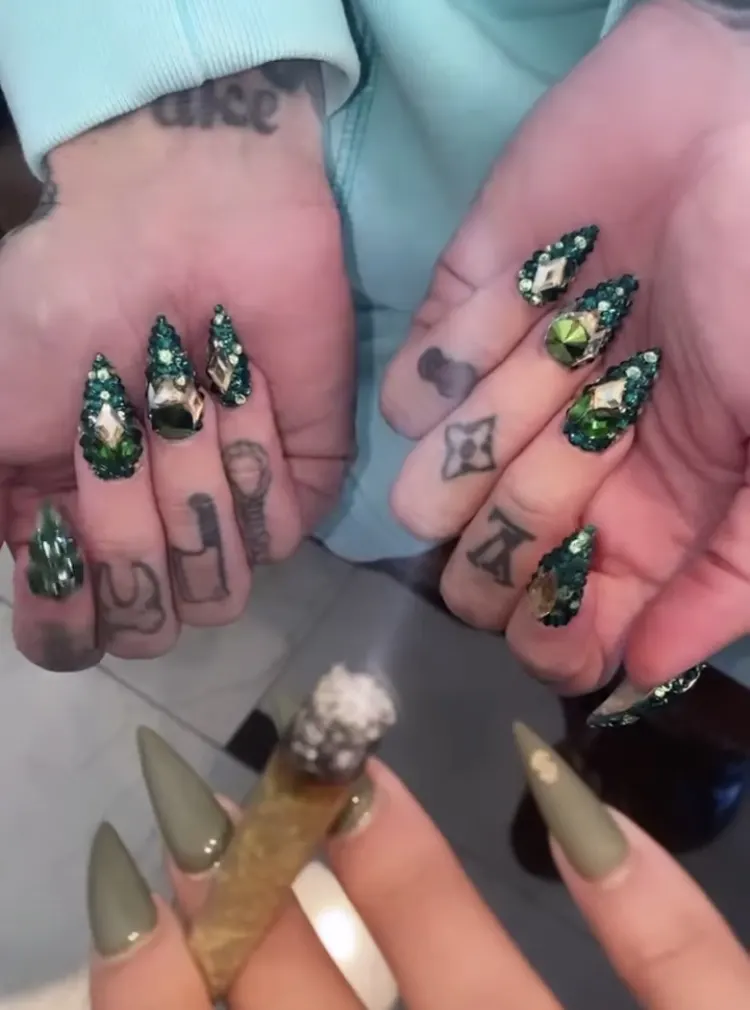 Jeffree always likes to drop a few hints with his shares on social media, and in the last week Jeffree had his nails redone, where the nail technician gave him the most amazingly ornate green bejewelled nails.
He shared a story today to say that some have already guessed whilst waving his nails, so we had an idea that the collection was going to possibly be green themed, and we were right!
It would tie in well to Christmas, and let's be honest, he's not ever done a green palette and everyone assumed the Orgy Collection was going to be part of a green collection, but he surprised us all with the nude themed collection.
We also saw Jeffree Star launch the Cremated Palette collection earlier this year, which was all about the smokey greys, so a colourful collection is well overdue. Jeffree used to be all about the colour, and his last two collections were on the muted side, so it's fun to have a colourful collection launch in time for the holidays.
It is now officially confirmed, it's the Jeffree Star Blood Money Palette Collection which is themed around everything green and money themed.
It was a long time coming as he's already had a Blood Sugar Palette and the Blood Lust Palette, and Jeffree fans spotted Jeffree had trademarked the name Blood Money, so here we are; the Jeffree Star Blood Money Palette Collection was born!
When is the Jeffree Star Blood Money Collection Launching?
The collection is going to be launching on the 13th of November, which is a Friday and kicking things off, we know the Jeffree Star Blood Money Palette Collection includes the Jeffree Star Blood Money Artistry Palette, which is an eighteen pan 'green dream'.
This palette is exciting because it has trunk style packaging, with gold metal corner covers, and a luggage lock effect on the front of the palette, similar to the Blood Sugar and Royal Blood Palette.
Jeffree wanted to go back to his very first trunk style palette with this palette, except he wanted to give it a trunk style remix instead, and it looks very luxe like the whole money theme for the collection.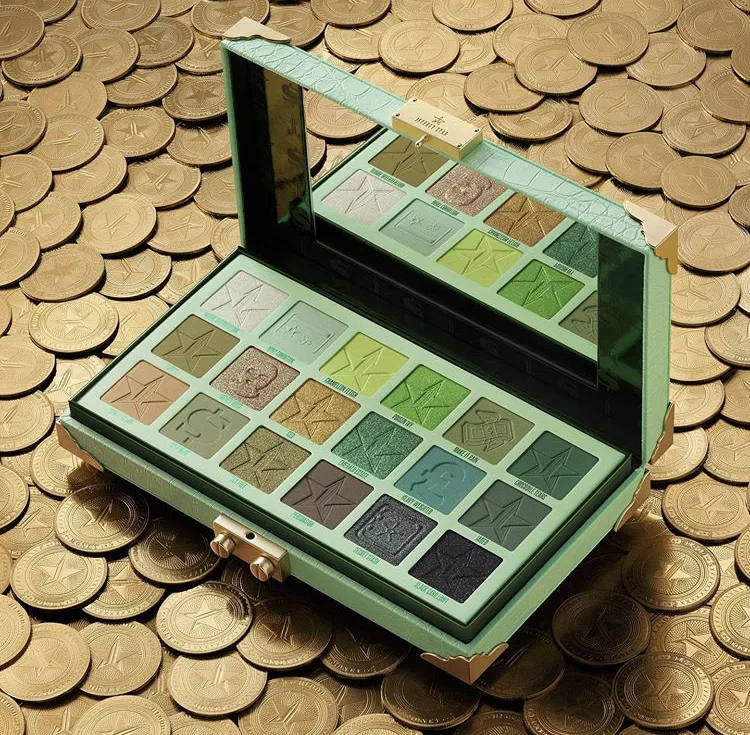 He wanted this palette to look expensive, so he created a special mechanism for opening the palette to make it feel special and luxe whenever you open it. It's different to all of his other palettes he's ever created.
The palette has a mint faux crocodile effect to the outside, with a Blood Money branding plaque in the centre of the lid, with metal corners, and the clasp mechanism which you'd see on a designer handbag.
When the images were shot for the promotional imagery and video, they had a ten foot alligator on set which was real – some thought it was perhaps a digital alligator, but no it was 100% real!
Usually the Jeffree Star team build really iconic OTT sets for the collections, but the Jeffree Star Blood Money Palette Collection was shot at a Beverly Hills mansion, and has serious music video vibes.
How beautiful is the Jeffree Star Blood Money Palette? Wow it's a green eyeshadow lover's dream. Some brands do colour schemes where there's one or two colours and they just chuck in lots of neutrals, but this palette is seriously green!
The Jeffree Star Blood Money Palette is designed to give you the full green fantasy, and it has been such a highly requested colour story for the brand.
The palette has a mirror inside the lid, and is backed by green foil for a reflective effect, and the palette has the standard eighteen square pans, and some of them feature a custom design like Jeffree likes to do with some of this palettes.
This palette will be $52 just like the other eighteen shade trunk style palettes.There's only one pressed pigment within the palette, which is the shade Poison Ivy, and is on the top row, and is a super bright green shade whilst everything else is an eyeshadow.
Swatches
Divine Intervention – stunning icy green white pearl with a shift
Mint Condition – straight up true mint matte
Chameleon Fetish – obnoxious bright green chartreuse
Poison Ivy – straight up hot green metallic
Make It Rain – true granny apple matte green
Crocodile Tears – named after a Velour Liquid Lipstick, and is a bright deep green
Equity – army green matte
Money Heist – (complete with ski mask imprint in the pan) olive green
CEO – true gold
Emerald Estate – icy emerald green with silver glitter reflects
Heavy Weighted – matte true Tiffany colour
Jaded – deep jade matte green
Private Island – earthy warm brown matte
Self Made – forest green matte
Tax Free – green metallic with gold undertone
Persuasion – army khaki green matte
Secret Stash – metallic green
Black Card Limit – true matte black with green glitter – with glitter that translates onto the eyes.
Jeffree said that he *had* do create a liquid lipstick set as part of the Jeffree Star Blood Money Palette Collection, and it's the Jeffree Star Money Honey Velour Liquid Lipstick Bundle, packaged within a green striped box like his other mini liquid lipstick sets.
This set includes not one new shade, but FIVE new never-seen-before liquid lipstick shades which is very exciting. Normally you'd see pink packaging, but for the Jeffree Star Blood Money Palette Collection the lipsticks have amazing green packaging.
Jeffree Star Blood Money Palette Collection Velour Liquid Lipstick Swatches
Jeffree Star Blood Money Collection The Gloss Lip Glosses
Blood Money – taupe with blue and green reflects
Paid In Full – pinky nude with green and gold reflects
Peach Price Tag – peach with green and gold reflects
Untouchable – true chocolate with no glitter or shimmer
There are four limited edition, brand new shades in a mint green packaging with mint green lids which looks so pretty and suits the green collection perfectly. They are $18 just like the rest of The Gloss Lip Glosses in the Jeffree Star lip gloss collection.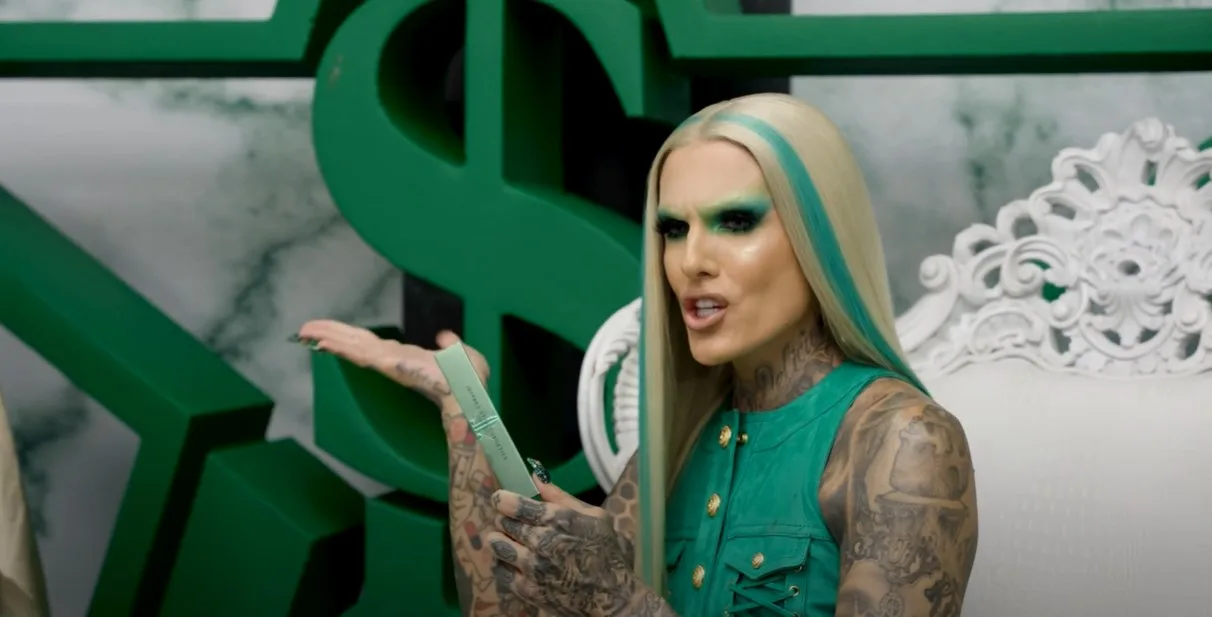 The Jeffree Star Blood Money Palette Collection is particularly exciting because it includes a brand new product that Jeffree has never launched before, and it's an eyeliner collection.
There are FIVE shades of the eyeliner within the Jeffree Star Blood Money Palette Collection, and they all have mint metallic boxes and shade names written on the front. They are $20 each, with super sleek packaging.
These are automatic eyeliners, so you don't have to worry about sharpening them which is always great! You just twist the top section to push more liner up, and twist it down when you're finished. I love using automatic liners for my waterline, as they're a lot more gentle and creamy.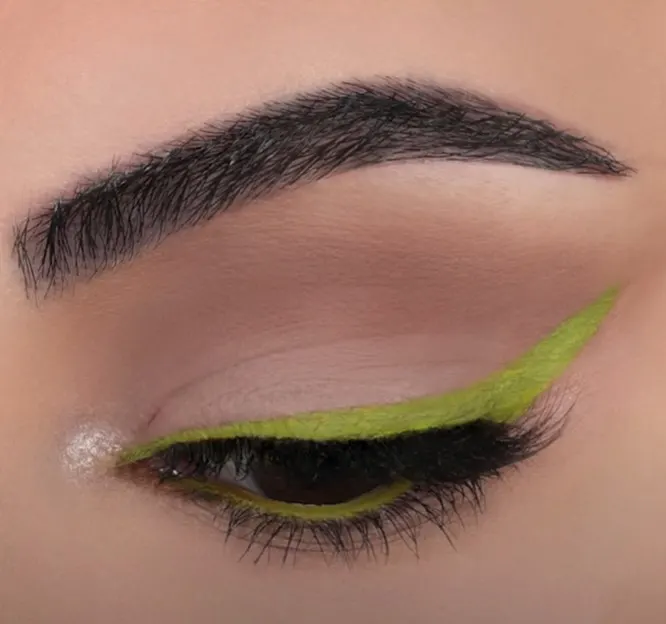 Money Counter – bright lime green
A$$ets – forest green
Armored Truck – bluish brown duochrome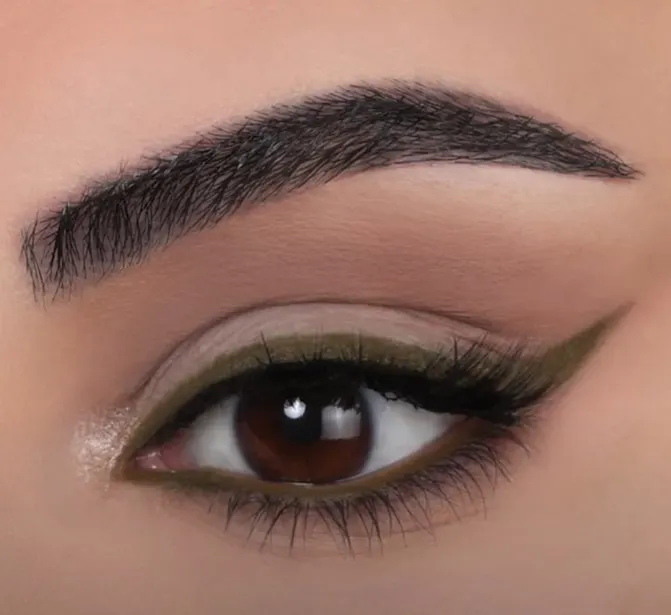 Resting Rich Face – army khaki green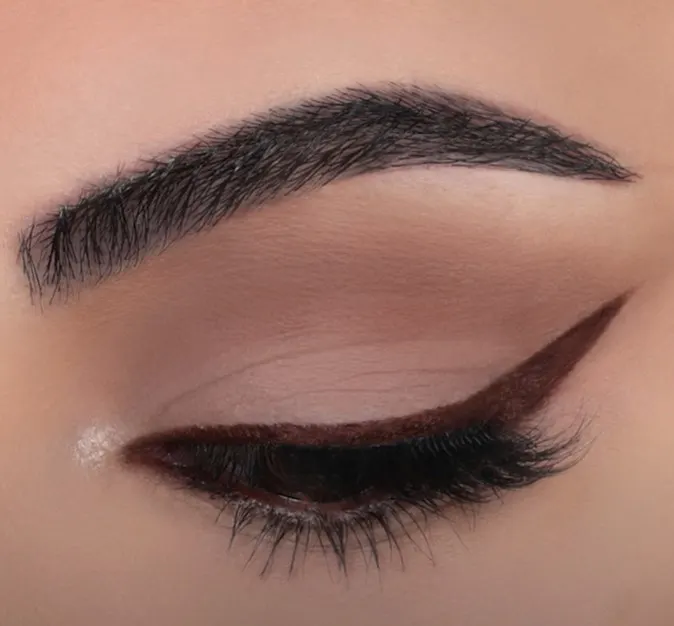 Cold Digger – true rich chocolate brown
Next up in the Jeffree Star Blood Money Palette Collection are TWO new shades of the Extreme Frost Highlighter.
First up we have Stripper Magic which is a high shine platinum with a green reflect, and these two highlighters feature a brand new pan design for the Jeffree Star Blood Money Palette Collection.
The second shade is Cold Hard Cash which is a 'more mature hot gold version' of Stripper Magic.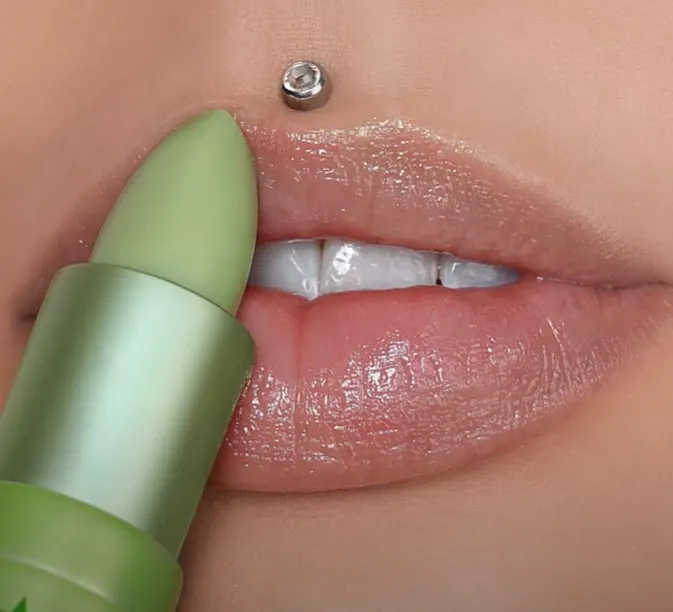 There's also a lip balm within the collection, which is infused with cannabis sativa oil to deeply hydrate and nourish the lips. It has a green bullet, but translates as clear onto the lips.
Would it be a Jeffree Star collection without a mirror? Of course the Jeffree Star Blood Money Palette Collection had to include a mirror, and this time it's an amazing metallic green or a deep green rubberised mirror.
They have a spiked coin-like appearance, and I love them! They make a nice change to the usual star shaped mirrors we usually see in every new collection.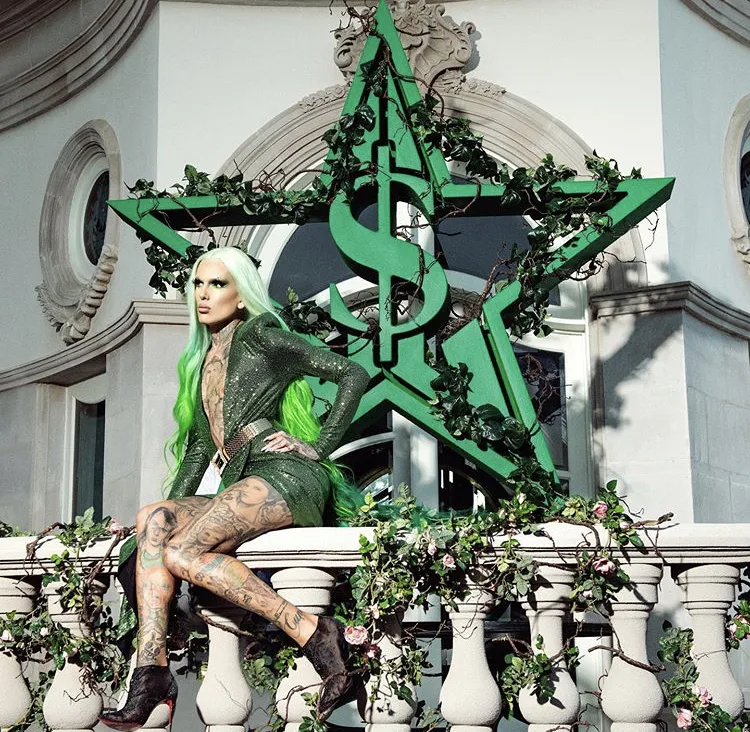 What else is included within the Jeffree Star Blood Money Palette Collection?
Brand new backpack with a faux crocodile cream design called Vanilla Crocodile, and there's also a green version called Green Crocodile too. Both have bright pink interiors!
Mint green travel bag with gold hardware which is a brand new colour
Brand new faux crocodile cross body bag in a dark emerald shade, which can be used as a fanny pack / bumbag too
There's a new green tie dye hoody
There's a new gold and green bomber jacket
"Introducing the #BLOODMONEY artistry palette & collection!!!! 💵 This one of a kind @jeffreestarcosmetics 18 pan green dream is finally here!!! 💰 The FULL reveal video will be on my channel TOMORROW morning!!!! 💳 Get ready to be deceased. Extreme payoff. ⚖️ With our iconic mattes & insane sparkle metallic formula 💚 Video by: @marcelocantuphoto ©️ #jeffreestarcosmetics#vegan#bloodmoneypalette"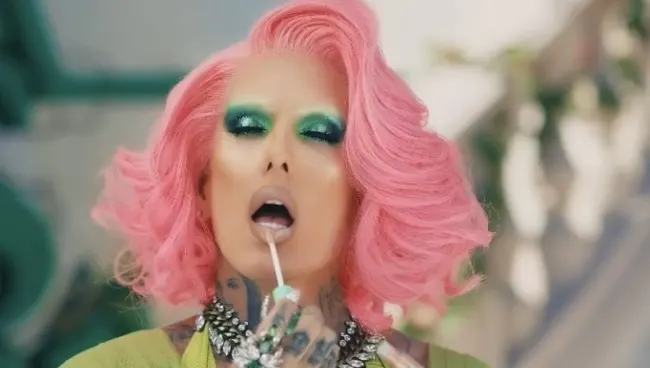 So that's the whole Jeffree Star Blood Money Palette Collection wrapped up! The prices of the merchandise pieces are;
This collection launches on the 13th of November, at 10AM PST and 1pm EST. Some of the products are exclusive to Jeffree's website, but the majority are available from Beauty Bay and Beautylish as always.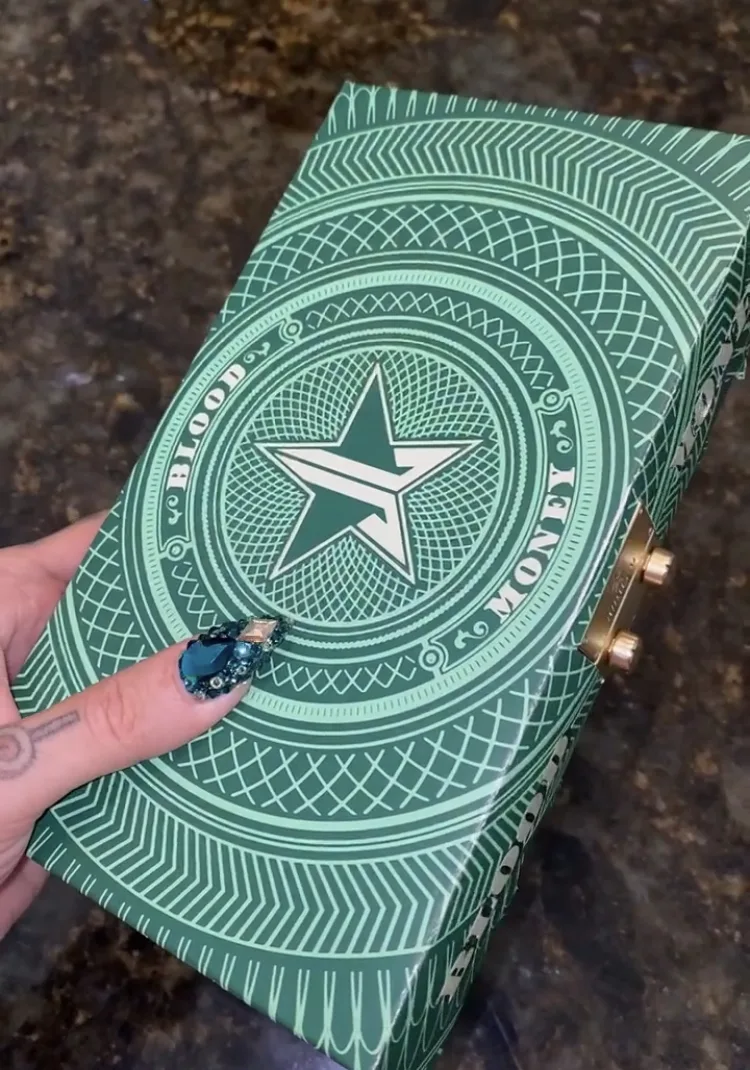 I think this is an amazing collection, and it really has done the green theme really well. I particularly like the look of the palette and the lip glosses, but you can find all of the products right here:
BUY HERE: Beauty Bay / Beautylish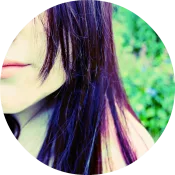 Hi, my name is Gemma, and I'm the owner of MakeupMuddle.com. I'm a true beauty obsessive, and love writing about anything to do with beauty – I have been a beauty writer since 2012.
As well as owning Makeup Muddle, I also own GemmaEtc.com, and love sharing my thoughts and feelings about the greatest (and not so great) beauty products!