In a time of increasing awareness regarding animal rights and environmental concerns, many people are seeking out products that align with their values.
One important part of this is to ensure that the products we buy are cruelty-free. In this blog post, we'll answer the question: is Supergoop cruelty free?
In this article, I'll share Supergoop cruelty-free policies around animal testing, ingredient sourcing.
And more, to help you decide if Supergoop should be your go-to sunscreen choice this summer.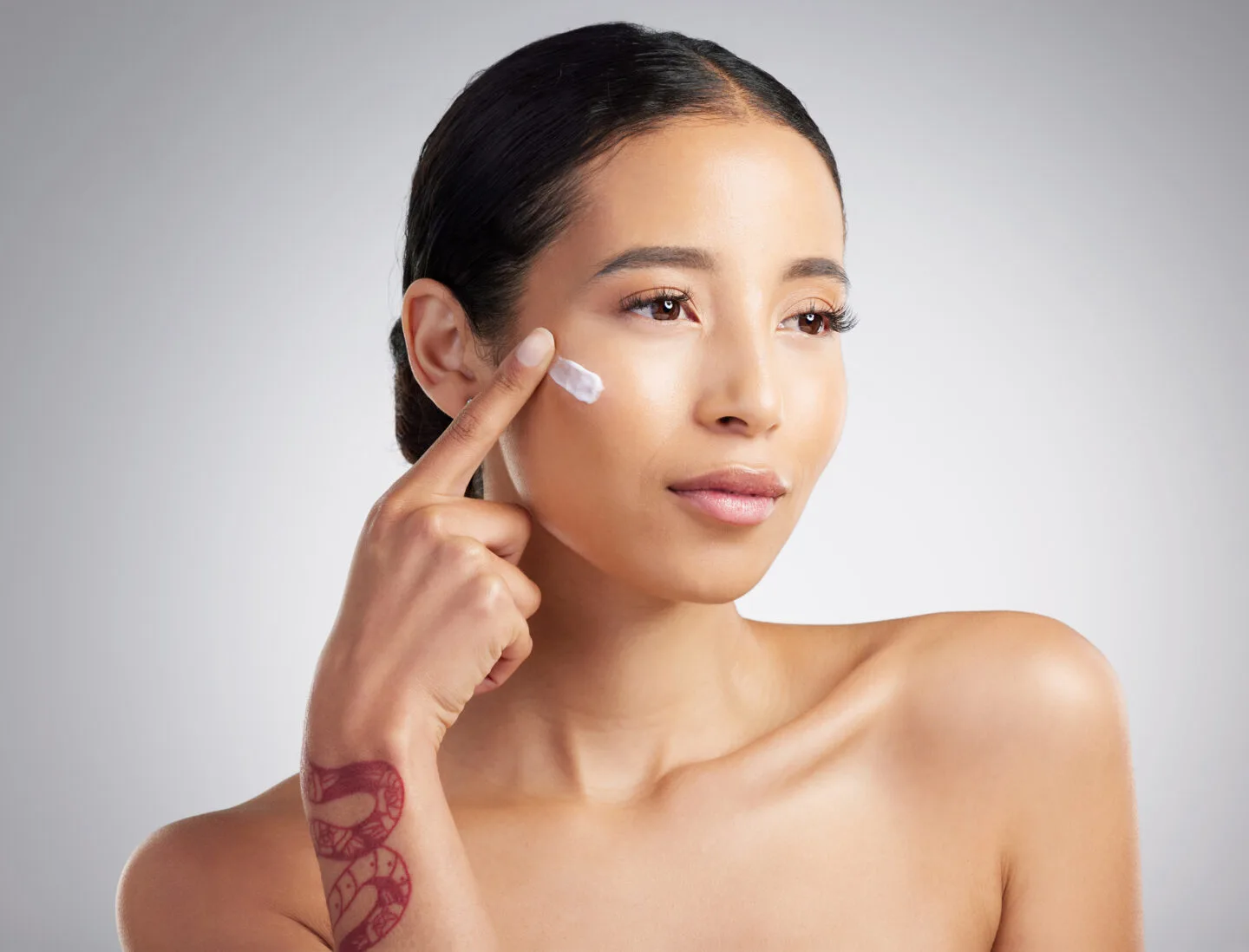 Who Is Supergoop?
Supergoop! is a sun-care brand focused on inspiring people to live healthier, happier lives by providing the best in sunscreen and skin protection products.
They are committed to creating innovative formulas that make UV protection easier and more efficient for everyone.
With their broad selection of skincare items from daily creams to specialized lip balms, Supergoop! has something for every skin type and situation.
Founded in 2007 by Holly Thaggard as an answer to her own needs as a mother searching for effective sunscreens.
Supergoop! was created with a mission to educate the public about the importance of everyday UV protection and provide easy access to safe products tailored specifically for adults and children alike.
Their vast range includes everything from beach-appropriate defense sprays (which have quickly become cult favorites) all the way through SPF-infused body mousses that redefine convenient radiation coverage.
They also offer targeted treatments such as facial mist tinting primers or under eye defense creams that hydrate while still granting powerful protection against UVA/UVB rays.
The result is an extensive line of sunscreen solutions that combine science with natural ingredients like plant extracts, antioxidants, anti-inflammatory agents and oils – allowing users an easy way to defend their skin without sacrificing comfort or style.
On top of this mission-driven portfolio, Supergoop! also dedicates their time to educating its consumers on how important it is to practice sun safety.
No matter where you live or what you're doing – making them one of the most reliable brands when it comes to protecting yourself from harmful UV rays at any point during your day.
Who Is Supergoop Owned By? Who Is The Supergoop Parent Company?
Supergoop is a skincare company owned and created by former attorney, Holly Thaggard.
Supergoop focuses on providing sun protection products, skin care formulations and luxurious beauty solutions to its customers.
The products are formulated with the highest-quality ingredients to provide the best possible protection from sun damage without compromising on quality or convenience.
Supergoop offers a variety of SPF formulas for all skin types including sensitive, dry, oily and combination skin as well as specialty solutions such as anti-aging creams, moisturizers and more.
Supergoop provides mineral sunscreen options which are free of potentially harmful chemical agents like oxybenzone and octinoxate that can be found in some traditional SPFs.
To ensure their commitment to safety and efficacy, all Supergoop products are dermatologically tested and approved before they hit the market.
The parent company of Supergoop is Unilever Ventures Inc., a leading global player in the food industry with more than 400 brands ranging from home care, personal care (including skincare) and food items.
This alliance has given Holly Thaggard's revolutionary brand greater resources, visibility and access to new customers through Unilever's established product distribution channels throughout the world.
Today, Supergoop is focused on providing innovative skincare solutions that not only protect us from unnecessary harm.
But also make us feel good about our looks without sacrificing quality or luxury for affordability or convenience.
What Are The Key Supergoop Ingredients?
Supergoop is a company dedicated to creating the highest quality and most effective sun protection products on the market.
The key ingredients in Supergoop's products are all natural, plant-based actives that work to protect, soothe, and gently nourish skin in a safe and environmentally responsible way.
Their flagship product is their Mineral Sunscreen Stick, which contains antioxidants and vitamins as well as SPF 50 broad spectrum UVA/UVB protection.
This stick works quickly upon application and melts into your skin for quick absorption that lasts up to 80 minutes.
In addition to sunscreen sticks, the company also offers an array of other skincare products.
These include moisturizers, serums, face oils, BB creams, foundations with SPF protection and even eye cream with SPF 30 coverage – all designed for daily use during any season or time of day.
Each of these formulas contains powerhouse ingredients like sea fennel extract which helps reduce wrinkles.
Hyaluronic acid which retains moisture; Zinc Oxide & Titanium Dioxide which protects from harmful UV rays; Rosemary Leaf Extract & Camellia Sinensis Leaf Extract for antioxidant protection.
Plus additional extracts like cucumber extract and olive oil that help lock in hydration while providing essential fatty acids needed to battle dryness and inflammation caused by long exposure to the sun's rays.
With these natural-focused ingredients balanced just right with luxury technology advancements including nanoparticle sunlight refraction technology into their mineral formula.
Is Supergoop Cruelty Free?
Supergoop is a popular skincare brand, and many people are curious if their products are cruelty-free. The good news is that Supergoop has committed to being 100% cruelty-free.
They have never conducted any animal testing on their products, and they have been certified by Leaping Bunny, which is the global gold-standard for companies who do not test on animals.
The company also believes strongly in producing all of its products as cruelty-free, vegan friendly options.
All of Supergoop's ingredients are plant derived from sustainable sources and no animal derived ingredients are used in their formulas.
None of the raw materials or apothecary ingredients used in Supergoop's formulations ever come into contact with animals at any point during production processes.
This ensures that all of Supergoop's products remain truly cruelty-free and vegan friendly at all times.
As part of its commitment to treating animals ethically, Supergoop has also adopted a strict no animal testing policy for both its finished product formulations and individual raw material ingredients.
Which should give peace of mind to customers looking for truly ethical purchasing solutions.
In summary, yes – Supergoop is definitely a cruelty free company! The company follows the highest standards when it comes to manufacturing and formulating completely vegan friendly products, which are never tested on animals in any way whatsoever.
What Is The Supergoop Animal Testing Policy?
At Supergoop, we take animal testing very seriously. We believe that it is unacceptable to use animals for any sort of cosmetic tests and have therefore created a strict policy against it.
We have pledged that we will not conduct or pay for any tests on animals anywhere in the world for our products or ingredients.
All of our products are 100% cruelty-free and do not utilize animal products in any way.
We believe there are more efficient, effective and humane ways to test our sunscreen, without using animals in the process.
Our commitment to animal welfare is an important part of who we are as a brand, and it's why we are proud to be Cruelty Free International certified.
Meaning that none of our ingredients or finished products has been tested on animals before being sold worldwide.
As such, at Supergoop! all claims related to safety and efficacy must be supported through rigorous testing using non-animal methods wherever possible.
Such methods provide superior results with faster turnaround times and improved accuracy by utilizing sophisticated human cell cultures with computer assisted technology (CAT) instead of traditional animal studies.
In instances where use of non-animal alternatives may not currently yield applicable data needed for safety assessment.
Companies like ours may pursue additional product formulations which can eliminate the need for animal testing altogether.
This is why Supergoop! continues developing innovative formulas each season based on emerging science that mitigates risk while also verifying efficacy through appropriate human clinical trials when necessary.
At Supergoop!, they strive to bring you safe and effective sunscreens without compromising ethical standards – no animals were hurt during the making of these formulas.
What Is The Supergoop Leading Role In Eliminating Animal Testing To Become Fully Cruelty-Free?
Supergoop is a leader in the effort to eliminate animal testing to become fully cruelty-free.
An essential part of this effort is educating consumers about why animal testing should be stopped and how they can help make a difference.
Supergoop has a variety of initiatives aimed at helping their customers understand their commitment against animal testing.
They offer an animal-testing free pledge on their website, where customers can sign up to take the pledge and show other companies that there are people out there who want cosmetic products without animal testing.
Supergoop encourages its suppliers and vendors to also follow their lead and adopt a non-animal tested policy for all aspects of their production: from formulation to finished product.
Supergoop works with third-party organizations like PETA, who produce informational materials about safe alternatives.
For research and cosmetics development that didn't involve using animals as test subjects or ingredients derived from them.
Supergoop also promotes cruelty-free beauty products through its large network of retail stores, including Sephora, Nordstrom, Ulta Beauty, Amazon, Target and others.
They use social media platforms such as Twitter and Instagram to inform people about cruelty-free beauty options available on the market today.
Through these efforts, along with educational campaigns like #GoCrueltyFree Day hosted by Cruelty Free International in 2019 – 2020, Supergoop is playing an essential role in minimizing suffering towards animals.
Is Supergoop Sold In China?
Because of the strong commitment to their values, Supergoop has chosen not to sell any of their products in China, where animal testing is required by law.
Under Chinese law, all cosmetic products must be tested on animals before they can be sold in the country, which conflicts directly with Supergoop's mission and practices for higher standards.
You can read more about this policy on Supergoop's website and understand why they choose not to support or participate in animal testing as a company.
Beyond refusing to sell their products in Mainland China, Supergoop also commits part of its profits to numerous organizations.
Which are dedicated towards protecting human health while preserving our planet and advocating for ethical treatments of animals.
The brand is a leader among cruelty-free beauty brands and takes great pride in maintaining their stance against animal testing.
Plus, supporting other initiatives that are related to sustainability and eco-friendly production processes throughout the supply chain.
Supergoop works hard to ensure its ingredients lists contain clean formulas (without harmful chemicals) as well as natural extracts whenever possible, so customers know exactly what's going into their skincare routine.
SuperGoop has set high standards for itself by choosing not to sell any products in China due to its policy on animal testing.
A decision it stands firmly behind, despite any potential market losses associated with rejecting business deals outside its current scope or reach.
Their dedication towards ethical practices has paved the way for many other businesses seeking out true sustainability while still managing a successful bottom line.
Something we should all aspire towards achieving within our own organizations today.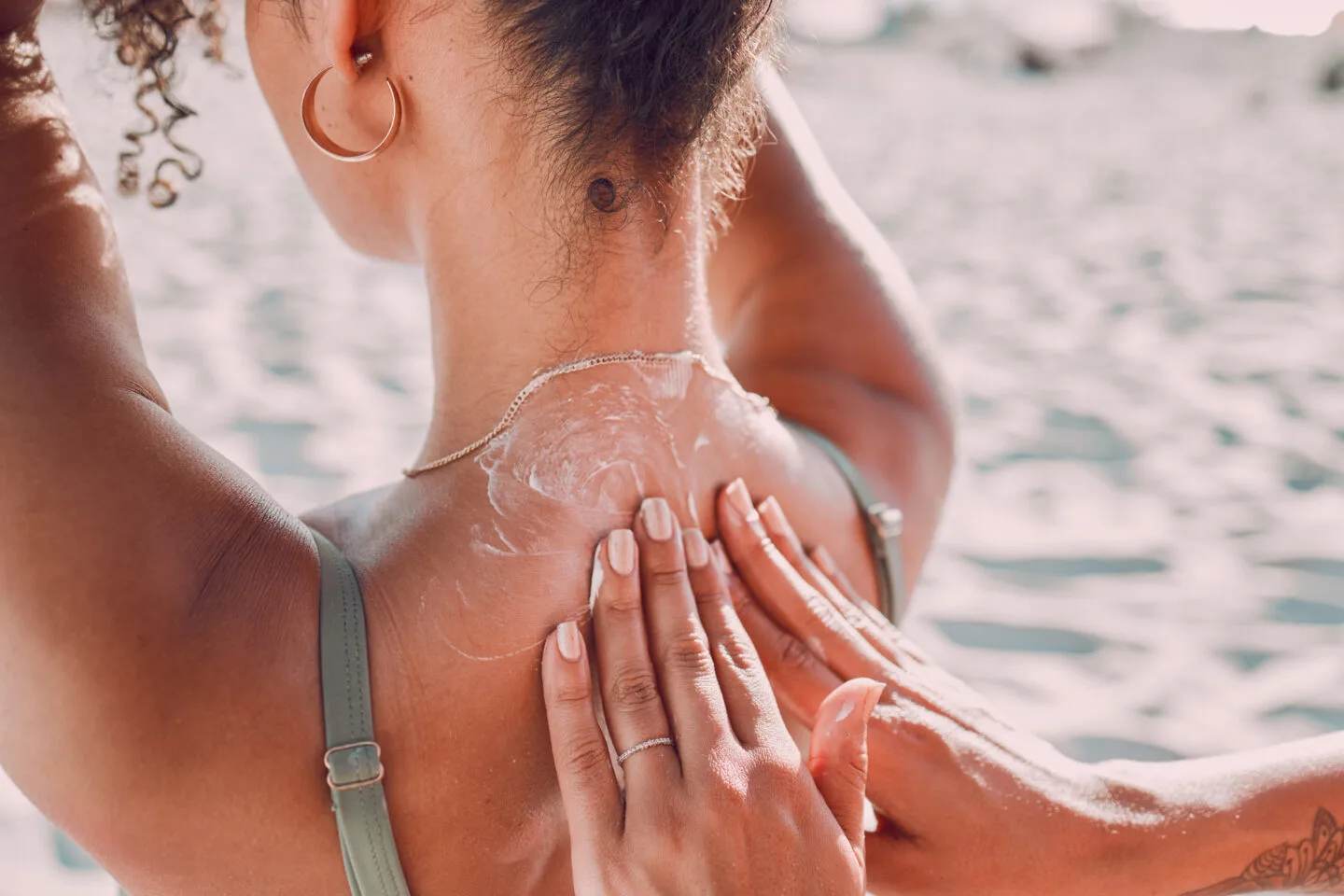 Why Are Sunscreen Products Tested On Animals, As Required By Law In China?
Sunscreen products are tested on animals as required by law in China due to the large number of worldwide consumers who demand safe and effective sun protection.
Because the ingredients used in sun protection products can have significantly different effects when applied to humans than they do when applied to animals.
Manufacturers must be sure that their formulas are not only working properly, but also safe for human use.
To enforce this, the Chinese government requires animal testing before any product can reach the market.
Animal testing helps determine if a sunscreen product is suitable for use on humans and helps avoid potential health risks or skin irritations resulting from its application.
By conducting these tests, manufacturers can ensure their products provide adequate protection to users while avoiding adverse reactions or other problems that could lead to costly lawsuits.
It is necessary for sunscreen products to be tested on animals at least once before hitting store shelves, so manufacturers can do their best to protect consumers' health and safety.
What Is PETA Stance On The Supergoop Cruelty Free Status?
PETA (People for the Ethical Treatment of Animals) is an animal rights organization that firmly opposes the inhumane act of animal testing.
Supergoop's cruelty-free status has been verified by PETA and its Beauty Without Bunnies program, which ensures that products do not involve any tests on animals at any stage in development.
By confirming Supergoop as a cruelty-free brand, PETA can guarantee that no rabbits, guinea pigs, rats or other animals were harmed while researching or creating Supergoop's products.
PETA also actively encourages people to purchase only from companies that make their stand against animal testing clear and unambiguous.
Consumers buying from companies with confirmed cruelty-free policies are sending a powerful message to other beauty brands about the importance of treating animals kindly and ethically.
Thanks to organizations such as PETA, customers can trust that when they shop for their skin care routine, they are buying from companies that have made it clear they will never involve animals in their research.
Is Supergoop Vegan? Does Supergoop Have Vegan Products?
Supergoop is a popular sunscreen brand, but many people are unsure if the products are vegan.
Generally, vegan products do not contain any animal-derived ingredients or byproducts and have not been tested on animals.
Fortunately, Supergoop is a cruelty-free brand that does not require or endorse animal testing in any way.
All of their products are created without any animal-related ingredients, and they also don't use any form of animal testing during the production process.
Making them suitable for vegans who want to ensure they're using cosmetics that haven't been exposed to animal cruelty.
Supergoop has received third-party certification from Leaping Bunny, which confirms no animal testing was involved in creating their products.
Overall, Supergoop has a large selection of vegan products and vegan options to select from – ranging from sunscreens and lotions to lip balms and moisturizers – all of which are both vegan and cruelty free.
This means customers can have confidence that when purchasing from Supergoop, apart from knowing the product is providing great protection for your skin against UVA/UVB rays, there's also total peace of mind knowing no animals were harmed in its production.
Do Supergoop Products Contain Parabens?
No, Supergoop products do not contain parabens. Parabens are common synthetic preservatives found in many cosmetics and personal care products, but they can be harmful if used too often.
Supergoop understands that using natural ingredients is the safest way to go when it comes to creating effective skincare products.
All of their UV protection selections are free of parabens, sulfates, nanoparticles, fragrances and dyes – all of which can be irritating or damaging to skin over time.
Every product is packed full of natural antioxidants, vitamins and minerals that nourish your skin while protecting it from sun damage.
Supergoop's commitment to delivering naturally derived protective formulas makes them one of the best choices for safe skincare solutions today.
Is Supergoop Sustainable?
Supergoop is a company that offers a variety of sustainable skincare products. These include SPF moisturizers, lip balms and sunscreens.
They are committed to offering natural ingredients and producing their products with an environmental conscience.
All Supergoop packaging is recyclable, they use biodegradable formulas, and they've eliminated single-use plastic components in their production cycle.
The entire product line is vegan and cruelty free. Supergoop's commitment to sustainability ensures that all of their products have minimal impact on the environment.
They have also taken initiatives such as partnering with Carbonfund.org to offset their carbon footprint by investing in clean energy projects worldwide.
Overall, Supergoop is truly dedicated to creating eco-friendly products that are kind both to people's skin and the planet.
Making them a top choice for anyone wanting safe yet effective skincare solutions from a company who takes sustainability seriously.
Top Cruelty-Free And Vegan Brand Alternatives To Supergoop?
If you're looking for cruelty-free and vegan alternatives to Supergoop Unseen Sunscreen, there are plenty of great options available.
One of the best brands is Suntegrity, which offers a range of broad-spectrum sunscreens made with certified organic ingredients.
The brand also uses non-nano zinc oxide as the only active ingredient in their products, which makes it an ideal choice for those looking for natural protection against UV rays.
In addition to sunscreen lotions, they offer face serums, body oils and moisturizers that provide SPF protection while nourishing skin with powerful antioxidants and botanicals.
For a mineral-based alternative with more coverage power than Supergoop's formulas, consider using True Botanicals' Protect Collection.
This collection includes several lightweight lotions and creams made without parabens or synthetic fragrances.
Plus ingredients like green tea extract to soothe and protect your skin from the elements.
You can also get all-in-one facial mists that contain both hydrating and SPF components that make them perfect for on-the-go applications.
Lastly, Alba Botanica offers a range of affordable mineral sunscreens designed to provide broad spectrum coverage while nourishing your skin with natural ingredients like aloe vera juice and chamomile extract.
All of these products are reef safe, biodegradable and naturally scented – making them a great option if you're going eco-friendly this summer.
Summary – Supergoop Cruelty-Free Status?
So, is Supergoop cruelty free? The answer is yes, Supergoop is certified cruelty free and vegan!
Supergoop has a strict no animal testing policy for both its finished SPF products and individual raw material ingredients, with vegan products.
They are committed to creating vegan-friendly products that contain all plant-derived ingredients, and they have been Leaping Bunny-certified cruelty-free.
Supergoop does not sell any of their products in Mainland China due to their country's regulations on animal testing, and their products are fine for those with a vegan lifestyle.
As such, customers can trust that Supergoop's commitment to quality, safety, effectiveness and sustainability extends beyond just sunscreen protection.
But also towards ethical business practices that prioritize human health while preserving our planet.
*This post contains affiliate links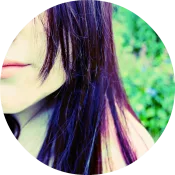 Hi, my name is Gemma, and I'm the owner of MakeupMuddle.com. I'm a true beauty obsessive, and love writing about anything to do with beauty – I have been a beauty writer since 2012.
As well as owning Makeup Muddle, I also own GemmaEtc.com, and love sharing my thoughts and feelings about the greatest (and not so great) beauty products!