The Oribe haircare brand has been gaining immense popularity in the beauty industry for its luxurious styling products.
However, before you start splurging on their items, it's important to find out if they are cruelty-free.
In this article, we'll look at – is Oribe cruelty free, and is Oribe vegan? Keep on reading to find out more…
Who Is Oribe?
Oribe haircare is a high-end brand that was founded in 2008 by hairstylist Oribe Canales.
The company prides itself on using only the highest quality natural botanicals and technologically advanced ingredients available to create its signature range of shampoos, conditioners, and styling products.
Its luxury range of products focuses on providing anti-aging benefits, restoring hair health, and replenishing moisture levels without compromising shine or color vibrancy.
Oribe provides stylists with professional tools that allow them to create beautiful looks while protecting hair from heat damage.
Not only are its products luxurious and effective, but they also provide support to important causes such as clean water initiatives, women's empowerment programs, youth development foundations and more.
No matter what type of hair a customer has – curly/wavy, straight/calm, color-treated or fine/fragile – there is something for everyone in Oribe's expansive line of haircare solutions.
With Oribe's innovative formulas and exquisite aromas, it will bring your hair up to par with royalty in no time.
Who Is Oribe Owned By? Who Is The Oribe Parent Company?
Oribe is a luxury haircare brand owned by KAO Salon Division. The parent company, KAO Corporation, is a leading manufacturer and marketer of personal care products based out of Tokyo, Japan.
Founded in 1956, the firm provides salon hair brands to professional stylists and consumers alike.
KAO Salon Division launched Oribe Hair Care in 2008 with celebrity hairstylist and industry icon Oribe Canales at its helm.
Under his direction, the company developed high-quality haircare products that are as luxurious in their experience as they are effective in performance.
With exclusive ingredients, such as protein-rich Japanese nectar extract, gold standard Thioester-C Complex and Activated Silk Protein Complex, the brand incorporates science with style to create some of the most innovative products in the industry today.
The exclusive partnership between KAO Corporation and Oribe has allowed both organizations to benefit from each other's strengths when it comes to developing new advanced technologies for professional stylists around the world.
Together, they can provide customers with access to groundbreaking innovations that offer superior results for healthy hair without sacrificing on luxury or convenience.
What Are The Key Oribe Haircare Ingredients?
Oribe Haircare is a luxury haircare line that combines high-quality, natural ingredients with advanced haircare technology to provide beautiful, healthy hair.
Key Oribe Haircare ingredients include a blend of Japanese and Mediterranean botanicals such as Camellia Oil, Macadamia Nut Oil, Argan Oil and Keratin Protein.
Camellia oil is an antioxidant rich oil that helps protect hair from environmental stresses such as UV damage and pollution. It also adds shine and nourishment to the hair.
Macadamia nut oil is known for its hydrating properties; it helps keep hair hydrated while adding volume and manageability.
Rich in fatty acids, vitamins E and B, Argan oil serves as a healing agent for damaged tresses as well as protecting them from sun damage.
Finally, keratin protein is essential for repairing damaged strands, since it works like glue by filling in gaps in the cuticle layer of the strand.
This makes hair softer and healthier looking while providing protection against friction caused by brushing or styling tools.
Using some of these key Oribe ingredients can transform dry dull locks into naturally glossy looking tresses without sacrificing any of its natural oils or healthiness.
The company's highly concentrated formulas help strengthen the strands, so they can look their best throughout daily styling routines without having to sacrifice their health or vibrancy over time.
Is Oribe Cruelty Free?
When it comes to cruelty-free brands, Oribe products are among the best on the market.
Oribe has committed to never testing their products or ingredients on animals, and they do not use any animal-derived ingredients in their formulations.
They are also a PETA certified cruelty-free brand, and this means that none of their products have ever been tested on animals.
This commitment is rooted in one of Oribe's core values – respect for animals.
Through both its manufacturing process and ingredient selection, Oribe strives to avoid cruelty at all costs.
Oribe does not conduct testing involving animal-derived ingredients, nor will they ever involve the testing of any product or raw material ingredients on animals to develop or evaluate a product or ingredient performance.
They have banned animal testing by third parties as part of their policy on not allowing any form of animal suffering due to the development of beauty products.
Though many other brands may offer similar guarantees when it comes to being cruelty-free, Oribe goes even further by committing itself to respecting all forms of life during the creation process.
Not just those involved with its cosmetic lines but animals everywhere across earth and sea from natural disasters such as hurricanes, floods and earthquakes.
This total respect for nature is what sets them apart from other beauty brands, who often lack sufficient anti-animal testing measures when creating new items for sale each season.
When it comes down to whether Oribe is a cruelty free brand indeed – the answer is yes.
Their policy prohibits testing on animals along with using any animal derived ingredients in product formulation sets them apart from competitors.
What Is The Oribe Animal Testing Policy?
Oribe's animal testing policy reflects their commitment to their customers, the environment, and ethical production practices.
They do not test on any animals at any stage of production and are actively working towards becoming a fully cruelty-free certified brand.
Oribe partners with suppliers who share their values in maintaining a sustainable future for the planet by using natural and organic ingredients that are cruelty-free from beginning to end.
They also strive to adhere to internationally accepted regulations when conducting safety assessments used for product marketing approval.
Oribe recognizes that everyone deserves products created without harm done to innocent creatures.
Therefore, they pledge to never compromise on the quality or effectiveness of their formulas without sacrificing animal welfare.
With this in mind, they make sure all ingredients are sourced ethically and sustainably, ensuring the highest standards of performance through every step of the process.
What Is The Oribe Leading Role In Eliminating Animal Testing To Become Fully Cruelty-Free?
The Oribe brand has long been a leader in animal cruelty-free beauty and skin care products.
They have taken the steps to ensure their products are formulated with ingredients that don't cause potential harm to animals or the environment.
They have also committed to not testing on animals, making them one of a handful of cruelty free brands known in the beauty industry.
Oribe's commitment to sustainable and cruelty free products began with their haircare lines of styling mousse, hairspray, shampoo and conditioner.
Every product they produce is composed of responsibly sourced ingredients that are not tested on animals before launch.
These ingredients include essential oils, fruit extracts and vegetable proteins that nourish your hair while simultaneously being ethical and vegan friendly as possible.
Their commitment goes beyond just not testing products on animals; they also strive to source all materials as ethically as possible.
So that none of their suppliers contribute any additional harm towards innocent creatures when supplying them with raw materials for their luxury head-to-toe line up.
As a part of their pledge for sustainability, Oribe takes great efforts to ensuring each product is made without any kind of environmental damage.
Or exploitation from those involved with its creation process from start to finish – leaving little evidence behind other than beautiful hair.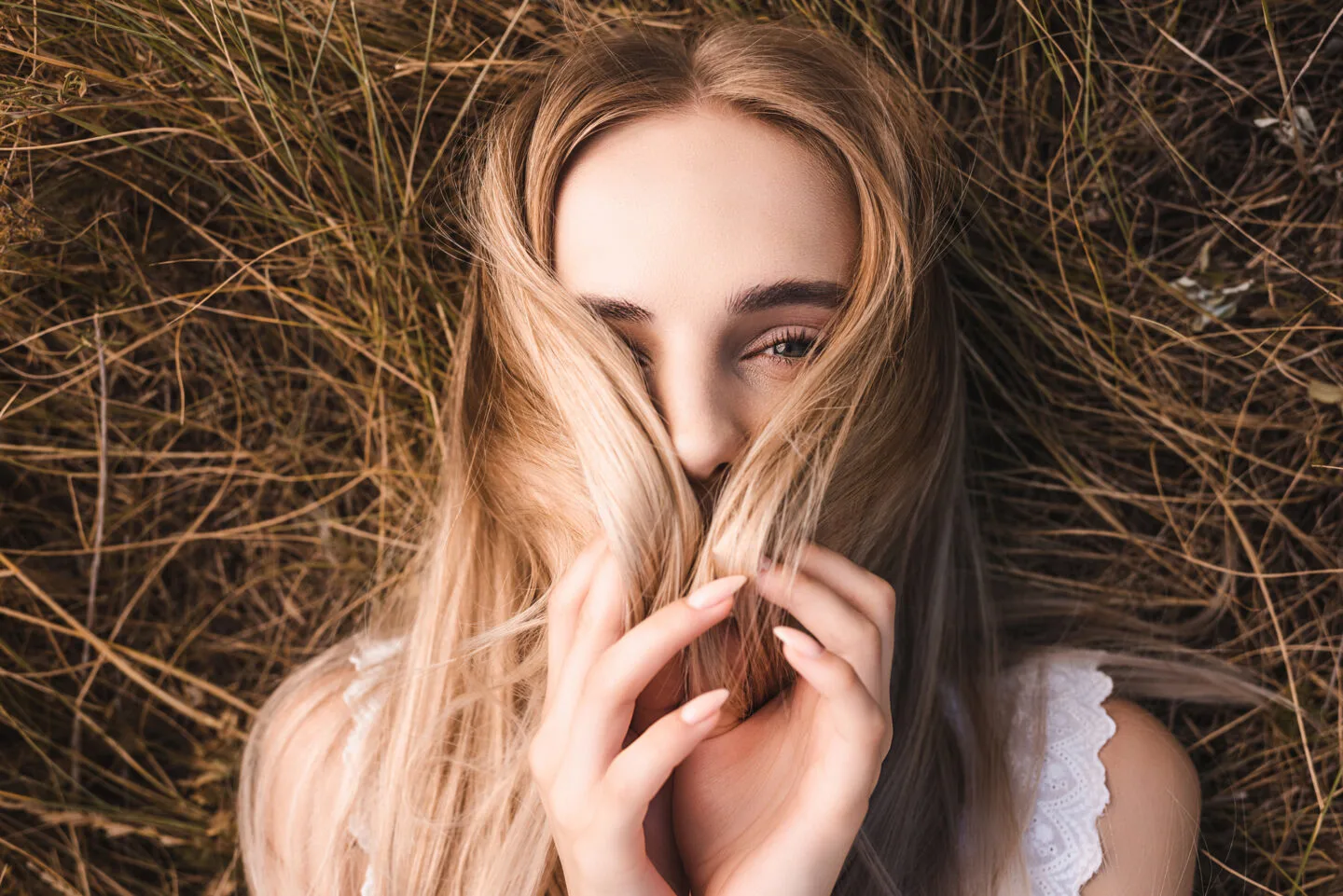 Is Oribe Sold In China?
Oribe products are not sold in mainland China. However, it is possible to purchase Oribe products in Hong Kong.
The popular luxury haircare line is available in select major department stores across the city and online websites like Shopee and Sephora.
Although Oribe products cannot be purchased directly from their official website.
Customers can still shop online for the brand's coveted items thanks to a reputable third-party reseller or through an overseas delivery service.
Despite being unavailable in mainland China, consumers living outside of Hong Kong can still access Oribe's wide range of hair treatments, shampoos and conditioners with ease as many international retailers stock their products on their e-commerce sites.
Why Are Haircare Products Tested On Animals, As Required By Law In China?
Haircare products are tested on animals in China due to the Chinese government's requirement that all new products released onto the market must be shown to be safe before they are made available for purchase.
This is a common practice in many countries, since the government cannot guarantee the safety of humans without testing on non-human subjects first.
The Chinese authorities have chosen to use animals as test subjects to accurately measure the effects of potential ingredients and product formulations.
Animals used for such testing commonly include rats, mice, rabbits and guinea pigs.
Animal testing provides valuable insight into how an ingredient or formulation may affect human health if consumed or applied topically over a long period of time.
Without animal testing, manufacturers would have a difficult time assessing any potentially harmful components or combinations and would greatly increase their risk of introducing dangerous formulas into their products.
By examining what occurs when specific chemicals enter an animal's body, scientists can better understand how these same substances could interact with humans who come into contact with them through hair care products like shampoos and conditioners.
By requiring haircare product companies to conduct animal tests before selling their wares in China.
The Chinese government ensures that shoppers can enjoy safe and effective haircare options while protecting both personal health and national interests at the same time.
What Is PETA Stance On The Oribe Cruelty Free Status?
PETA (People for the Ethical Treatment of Animals) stands firmly supporting Oribe's cruelty-free status.
Oribe products are certified by the Leaping Bunny Program, which means they abide by a strict no animal testing policy.
This certification also ensures that all ingredients and materials used to manufacture their products do not come from animals and were not tested on them in any way.
PETA actively encourages companies like Oribe to continue producing quality cosmetic products without putting animals through unnecessary pain or suffering.
PETA acknowledges the potential for using non-animal test methods for product safety and effectiveness testing whenever feasible, as it is an important component of responsible business practices today.
As a result, PETA supports research into alternative testing methods that spare animal lives while still delivering reliable results.
Finally, PETA thanks Oribe for leading the industry and setting an example that other cosmetic companies should follow to ensure safe products free from cruel animal testing.
Is Oribe Vegan?
Oribe products are formulated without parabens, sulfates, mineral oil, petrolatum and phthalates, one might expect that Oribe is vegan-friendly.
However, the answer is not so clear-cut; while many of their formulas are indeed vegan (made without any animal-derived ingredients), some may contain honey or other animal derived ingredients.
To make sure you're getting a product that meets your dietary standards, it's best to read the label before purchase.
The company does go out of their way to explain why certain non-vegan ingredients are used in some formula.
For example, honey has stated as being "nourishing" or silk containing proteins and amino acids said to be "restorative properties."
It's also worth noting that Oribe does use certain plant-based ingredients, such as flaxseed extract, which can provide moisture and shine due to its natural oils.
Do Oribe Hair Products Contain Parabens?
Oribe Hair Products do not contain parabens. This is because Oribe believes in using only natural and effective ingredients that are safe for both their customers and the environment.
Their products are also PETA certified and cruelty-free, which means no animal testing.
Oribe uses natural oils, botanical extracts, antioxidants, amino acids and vitamins to nourish hair and leave it looking beautiful without compromising health with harsh chemicals or toxins.
All of their individual products have been subject to strict quality control standards, so customers can be sure they are receiving nothing but the best in terms of quality and performance.
To ensure maximum safety for its users, Oribe has also eliminated parabens from its product line.
Is Oribe Sustainable?
In terms of sustainability, the Oribe haircare brand is taking several steps towards environmental protection.
Such as by producing products with limited packaging and carefully selecting ingredients to minimize their impact on the environment.
The company also participates in several global initiatives to reduce plastic waste, including joining TerraCycle's Loop program, which helps keep single-use items out of landfills and oceans.
Oribe has implemented a recycling program in which customers can send back empties for up to 20% off their next purchase.
With efforts such as these, it is clear that Oribe takes sustainability seriously and continues to strive for greater eco-consciousness with each new product launch.
Summary
Oribe is a high-end luxury haircare line that has been gaining immense popularity in the beauty industry for its range of innovative, luxurious and effective styling products.
The Oribe brand is cruelty-free; they do not test any of their products or ingredients on animals and prohibit others from doing so on their behalf.
They are also PETA certified and actively make efforts to minimize the environmental impact of their production processes by partnering with eco-friendly initiatives like TerraCycle's Loop program.
Many of Oribe's formulas are vegan, however it should always be confirmed before purchase as some contain honey or other animal derived ingredients.
*This post contains affiliate links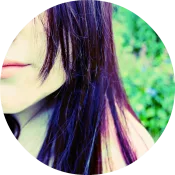 Hi, my name is Gemma, and I'm the owner of MakeupMuddle.com. I'm a true beauty obsessive, and love writing about anything to do with beauty – I have been a beauty writer since 2012.
As well as owning Makeup Muddle, I also own GemmaEtc.com, and love sharing my thoughts and feelings about the greatest (and not so great) beauty products!