If you're concerned about the ethical implications of your haircare products, it's important to know whether the brand you're buying is cruelty-free.
Olaplex has been making waves in the beauty world for its revolutionary hair treatments and claims of amazing results, but is Olaplex cruelty free? Keep on reading to find the Olaplex cruelty-free and vegan status…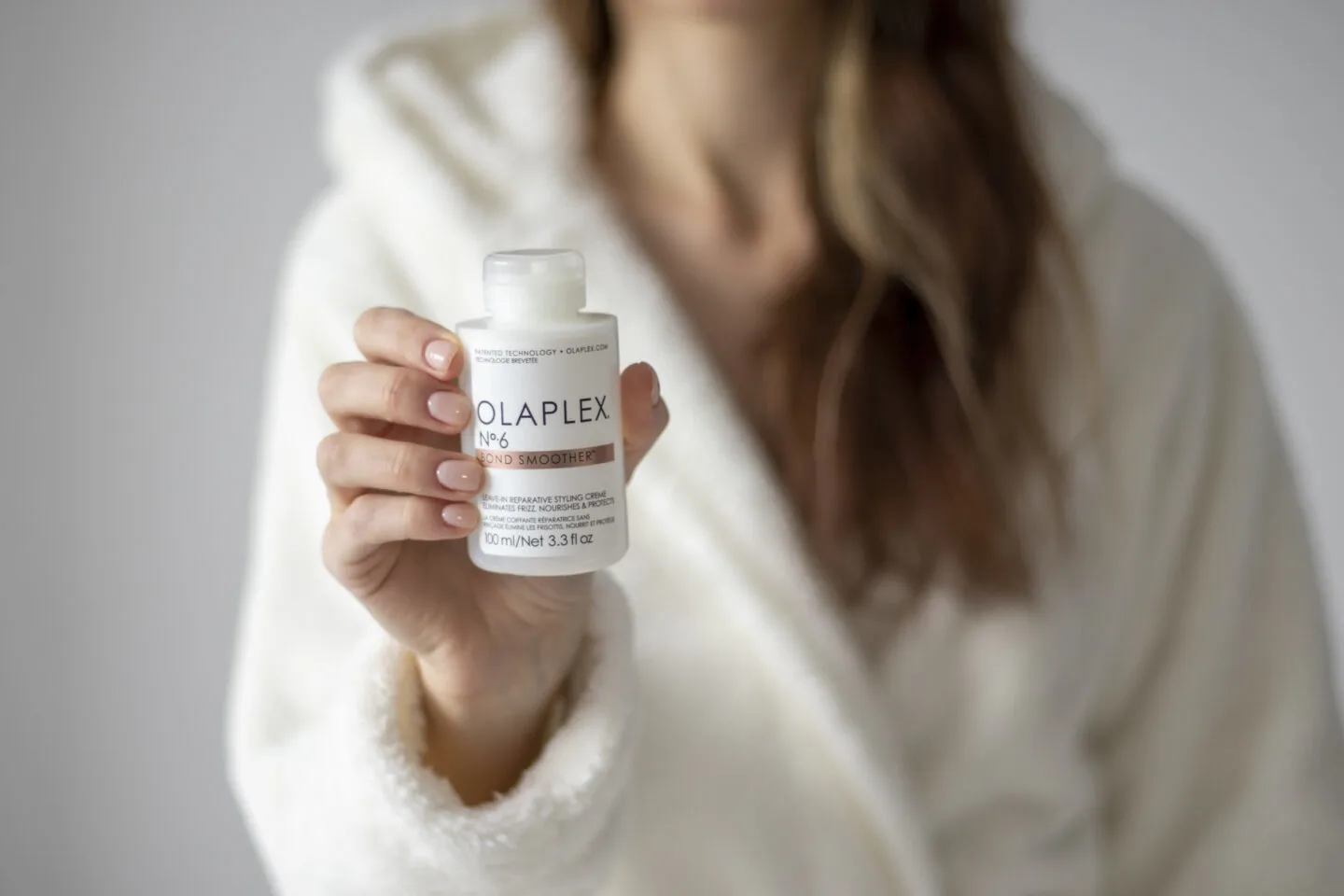 Who Is Olaplex?
Olaplex is a brand of haircare products that are designed to strengthen and protect your hair.
The company was founded in 2014 by Dr. Craig Hawker, who saw a need for better hair products that could repair damage from chemical treatments like bleaching or coloring, as well as from heat styling.
Olaplex products contain a unique molecule called bis-aminopropyl diglycol dimaleate which penetrates the hair shaft.
And rebuilds the bonds between the broken disulfide bonds caused by chemicals, heat, and other damaging elements. This helps to restore strength, elasticity and shine to damaged tresses.
The company offers a complete line of products including shampoo, conditioner, leave-in treatments and styling creams.
Each product is formulated with the same active ingredient that repairs hair damage on multiple levels.
They even offer treatment kits specifically designed for color treated or heat styled hair.
They have developed an at-home treatment kit which contains three additional steps to keep your hair strong while protecting it from further environmental damage.
Olaplex also offers salon services using their patented technology to help repair extreme cases of over processed and damaged locks up to seven levels of lift—as much as traditional bleach can do without causing breakage.
Their technicians use special techniques like strand testing, so they can personalize each treatment to achieve optimal results with minimal damage to the hair fibers themselves.
Olaplex is an innovative haircare brand that utilizes patented technology and quality ingredients to repair damaged tresses on multiple levels.
Allowing you to enjoy healthy looking strands no matter how often you style or color your locks.
Who Is Olaplex Owned By? Who Is The Olaplex Parent Company?
Olaplex is a haircare brand that focuses on repairing and rebuilding damaged hair.
The brand has made a name for itself in the beauty industry, where products and services seek to repair hair damage caused by styling and chemical treatments.
Olaplex is owned by celebrity hairstylist Dean Christal, co-founder of product developer Lisaplex LLC.
Who created the "bond multiplier" technology that takes three steps to repair broken hair bonds during or after chemical services.
Though it was not initially designed as a standalone product, it became so due to its effectiveness in providing desired results with minimal effort.
Lisaplex LLC is an independent American company founded in 2014 that specializes in innovative haircare solutions utilizing advanced bond building technology.
As part of their mission, they strive to help professionals create better-looking and healthier hair for their clients through unique formulations from clean ingredients.
The company has grown rapidly over the years, and today they are the parent company behind Olaplex Haircare Systems.
A leading 3-step process that nurtures dry strands back to health—as well as several other professional haircare brands.
What Are The Key Olaplex Ingredients?
The key Olaplex ingredients are Bis-Aminopropyl Diglycol Dimaleate, Bis-Aminopropyl Diglycloamine, Sodium Benzoate, Potassium Sorbate, Phosphoric Acid and Bis-Ethylhexyl Hydroxydimethoxy Benzylmalonate.
These powerful yet gentle ingredients work together to fortify each strand of hair while protecting the integrity of the bonds that make up the structure of your strands.
By rebuilding these bonds from within, Olaplex helps prevent further damage caused by chemical processing or heat styling, making for healthier looking locks in no time.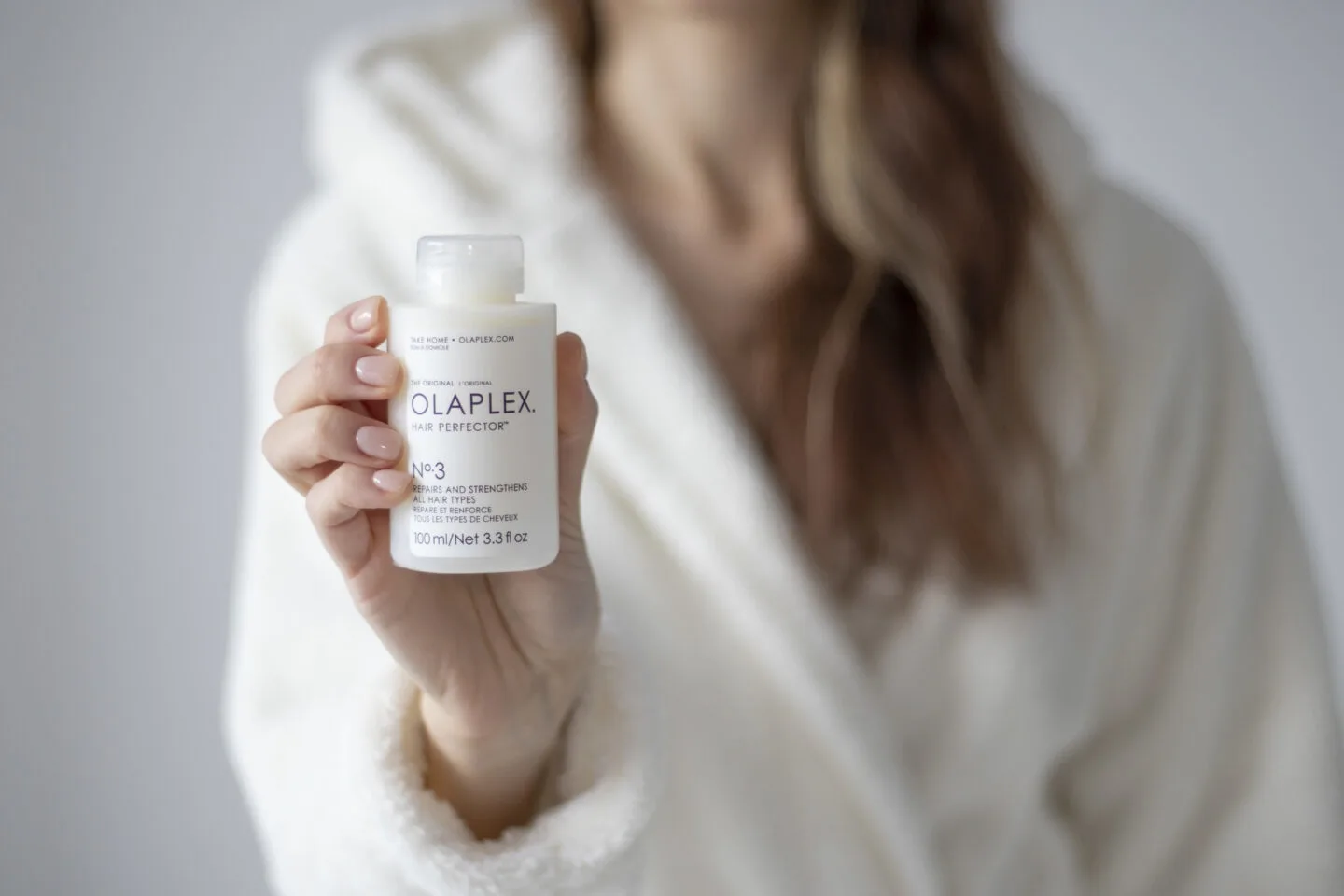 Is Olaplex Cruelty Free?
Olaplex is cruelty-free. The first thing to note is that Olaplex does not conduct any animal testing on its own formulas or ingredients.
The company also avoids working with suppliers who conduct such tests either through them or an outside lab.
Moreover, they do not sell any products in China where animal testing may be required by law before sale.
That being said, it cannot be guaranteed one hundred percent beyond a shadow of a doubt that suppliers used by Olaplex did not test on animals at some point during product development.
But if this were true, then it would likely be stated explicitly somewhere on Olaplex's site or product labels.
Secondly, even though there are no explicit guarantees regarding supplier practices, there are some indicators which suggest that they don't use animal testing at all.
Such as their commitment to sustainability and ethical sourcing policies, which includes doing business only with reputable suppliers who abide by fair labor standards and global environmental regulations.
Furthermore, none of their ingredients have ever been listed on PETA's "Do Not Test" list for companies which still use cruel testing methods on animals, despite having alternatives available (such as plant-based materials).
These facts alone lend credence to their claim about never supporting animal testing in any way shape or form – now or ever.
Olaplex does seem like a cruelty free choice for anyone looking for reliable vegan-friendly haircare solutions without sacrificing quality performance results.
While it cannot guarantee 100% certainty about supplier practices before starting production.
History suggests they do not condone using abusive methods towards animals either directly nor through partners
What Is The Olaplex Animal Testing Policy?
Olaplex is a cruelty free beauty brand that stands firmly against animal testing.
All of the Olaplex haircare products are certified as "Leaping Bunny" approved and have been confirmed to not be tested on animals at any point in their production.
As part of its commitment to animal welfare, Olaplex also has a policy whereby it does not permit any of its suppliers or partners to test any of their products or ingredients on animals, either directly or indirectly.
The Leaping Bunny program is an internationally recognized certification that recognizes companies and cosmetics brands for their commitment to only producing cruelty free products.
The Leaping Bunny Symbol is the gold standard when it comes to cruelty-free verification and shows consumers that they can purchase the product with confidence knowing they weren't involved in animal testing during any stage in its creation.
Olaplex regularly updates its policies regarding animal testing, including reviews and modifications.
This helps ensure that all components used within the company's supply chain meet their strict standards regarding animal rights and ensures complete compliance with industry regulations pertaining to this ethical issue.
At Olaplex, there is an undeniable commitment towards promoting responsible sourcing practices without compromising product quality or performance.
Throughout the entire production process by ensuring no animal testing takes place at any level along this chain.
For example, instead of relying upon newly developed compounds derived from experimenting on animals, Olaplex puts scientific innovation into practice.
By researching its ingredients thoroughly from both environmental sources and existing databases.
Which do not require additional animal tests for verification purposes before introducing them into new products.
What Is The Olaplex Leading Role In Eliminating Animal Testing To Become Fully Cruelty-Free?
The company has also been a leader in advocating for cruelty-free cosmetics production and eliminating animal testing from the industry.
To become fully cruelty-free, Olaplex took on an important role in encouraging manufacturers and suppliers to replace outdated animal test methods with modern, alternative methods.
This was done through both direct engagement with beauty brands and by developing their own range of scientifically proven alternatives.
One of the most significant steps taken towards eliminating animal testing was Olaplex's commitment to not test any stage of its product development or manufacturing process on animals.
This decision was made despite being under no legal obligation to do so, since cosmetic safety assessment regulations do not require such practices in Europe or North America.
This commitment reflects Olaplex's dedication to creating safe, high-quality products without causing any harm or suffering to animals during the process.
In addition, Olaplex has worked directly with suppliers and independent research laboratories across the globe who specialize in alternative testing methods.
By doing this, they were able to confirm that these alternative methods could produce accurate results just like animal-based tests did previously, but without resorting to cruel practices.
As a result of these initiatives, over 99% of all current safety assessments carried out by major beauty companies now involve no animal testing whatsoever.
To further enhance the impact that they have had on the industry, Olaplex also works closely with other organizations.
Dedicated to replacing outdated animal tests with more humane ones, including PETA (People for Ethical Treatment of Animals) and BUAV (the British Union for Animal Welfare).
These collaborations have enabled them to share their experiences and work together towards a common goal – protecting animals while still guaranteeing product safety at all times.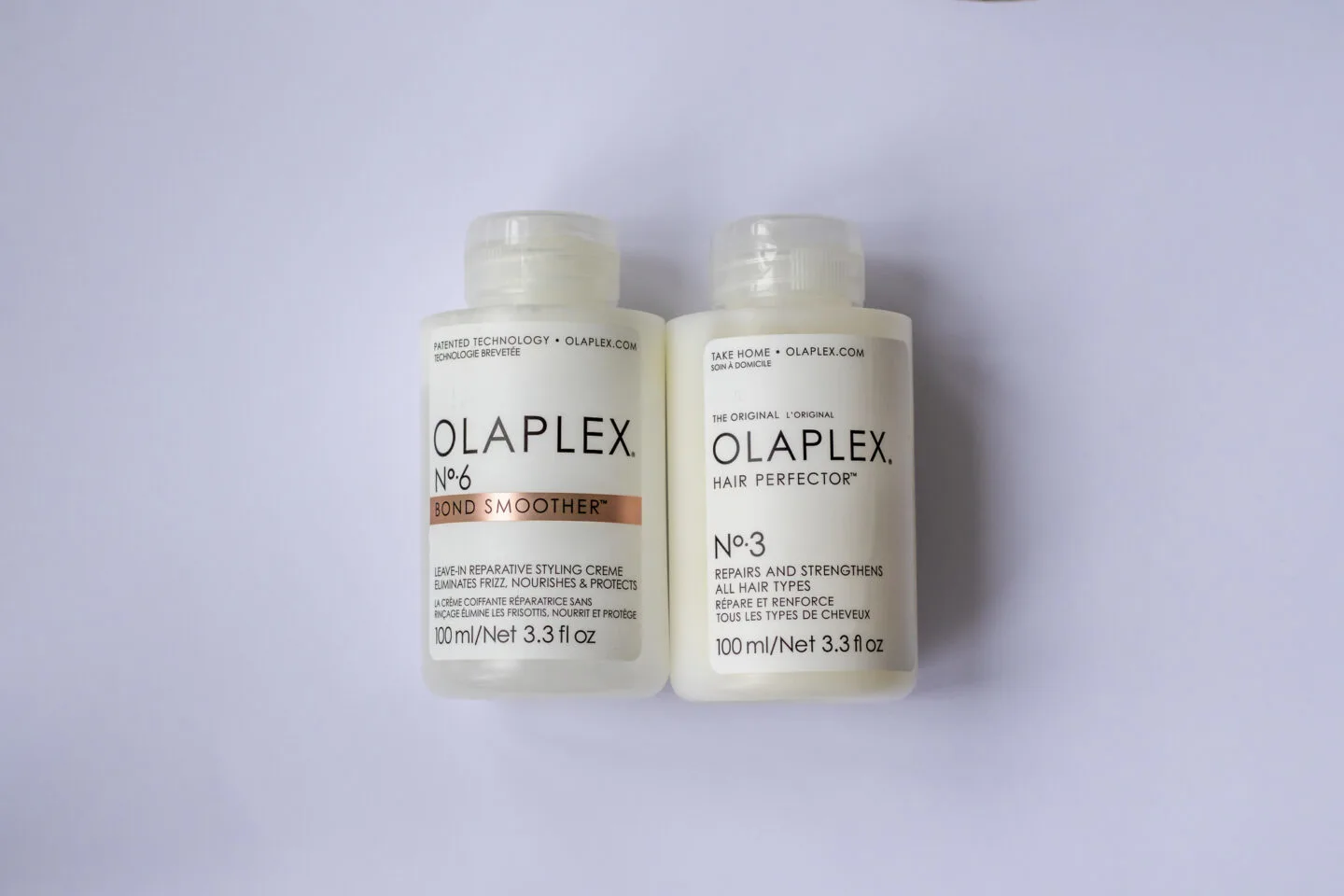 Is Olaplex Sold In China?
The answer to the question is no, Olaplex is not sold in China. While some foreign companies may choose to sell their products in China, this US-based hair care brand has decided against it.
This is because animal testing is required by law to sell beauty and personal care items in the Chinese market.
Olaplex does not test its products on animals, and so they cannot comply with this regulation.
Olaplex was founded in 2014 and since then, they have become a leading brand when it comes to hair care treatments that help restore damaged locks.
Their first product, Olaplex No3, works by rebuilding broken bonds within strands of hair using a patented chemistry system that has been clinically tested and proven to be effective for strengthening hair.
This product does not contain any harsh or artificial chemicals as part of its formulation, so it does not need testing on animals as part of its quality assurance process.
When selling their products abroad, the company considers the different regulations from each country regarding animal testing.
Why Are Haircare Products Tested On Animals, As Required By Law In China?
The question of why haircare products are tested on animals in China is a complicated one.
Animal testing has long been controversial, with some arguing that it is an essential part of ensuring product safety and others believing that it causes too much suffering for too little benefit.
In China, these issues are even more complicated because of the country's unique history and laws regarding animal testing.
To understand why animal testing occurs in China, we must first look at how it became required by law in this country.
In the early 2000s, the Chinese government recognized that consumer health and safety could be better protected.
Through regulations requiring companies to conduct makeup and personal care product tests on animals before they can be sold to Chinese customers.
This regulation was intended to ensure that products available in stores do not contain unknown or potentially hazardous ingredients that could cause serious harm or death if used incorrectly.
The laws surrounding animal testing have only become stricter over time as new regulations have come into effect in recent years.
The state has also set limits on the types of animals allowed for testing purposes and provided guidelines for humane treatment of laboratory animals such as cats and dogs.
But rabbits, mice, rats and other rodents continue to bear the brunt of cosmetics testing in China.
Due to their relatively low cost, availability, small size and ease with which they may be handled during experiments.
What Is PETA Stance On The Olaplex Cruelty Free Status?
People for the Ethical Treatment of Animals (PETA) strongly support Olaplex's cruelty-free status.
PETA is an animal rights organization that advocates for a world free from the use of animals in any way, shape or form.
They urge companies to adopt greater transparency around their animal testing policies and advocate for cruelty-free consumer choices whenever possible.
Olaplex has been certified as cruelty-free by PETA's Cruelty Free program and Leaping Bunny Program, which means no products or ingredients were tested on animals throughout any stage of production.
The company also works closely with independent laboratories to ensure safe ingredients and not just products are included in its formulations.
As a result, Olaplex proudly stands out as a leader among beauty brands making conscious decisions to be mindful of their impact on animals while creating quality products that people can trust.
Is Olaplex Vegan?
Olaplex is a popular hair product that boasts of its ability to repair damaged and over-processed hair.
It is used in salons around the world, but the question remains – is Olaplex vegan?
The simple answer is yes. Olaplex does not contain any animal-derived ingredients or byproducts.
Which means it meets vegan standards for products, meaning they are both vegan and cruelty free.
What may come as a surprise to many people is that some non-vegan ingredients can still find their way into products marketed as "cruelty-free" Likewise, some products labeled as vegan could still contain ingredients derived from animals.
However, this isn't the case with Olaplex – its formula contains only plant-based ingredients.
While many companies are now trying to use more sustainable and eco-friendly practices with their packaging and shipping materials (such as using recycled cardboard boxes) on their finished products.
Olaplex stands out further by producing entirely vegan products that are also 100% cruelty free.
This allows customers to enjoy professional salon quality without having to worry about causing harm in any way during the process of styling and caring for their hair.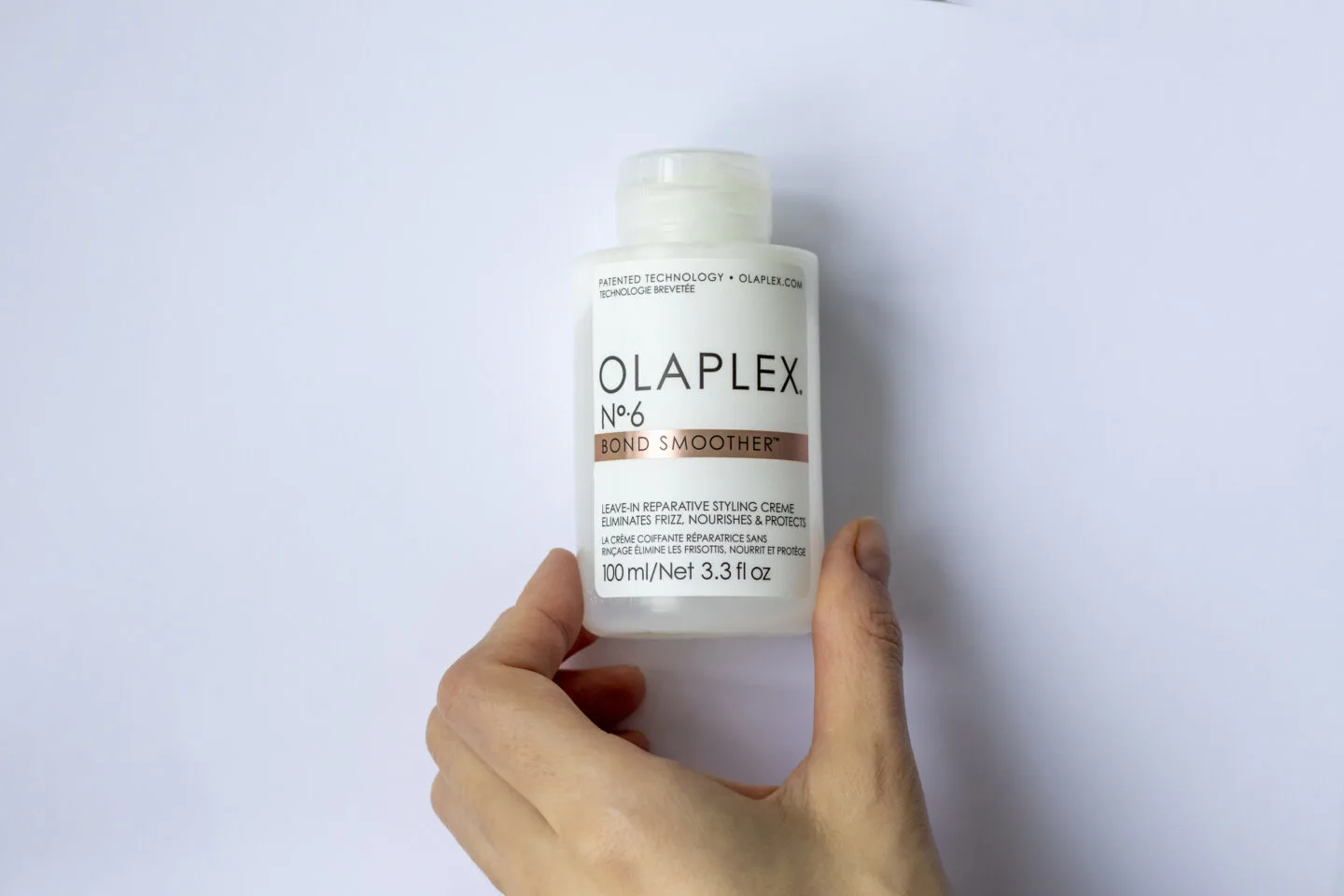 Do Olaplex Products Contain Parabens?
No, Olaplex products do not contain parabens. Parabens are preservatives that can be found in many hair and skincare products that have been linked to hormone disruption and may negatively impact health.
Olaplex has confirmed its commitment to providing quality, non-toxic hair care products to its customers.
They are free of sulfates and phthalates, which helps reduce the risk of preowned substances potentially entering into our bodies—especially with repeated use.
They don't contain potentially toxic chemicals like EDTA, petroleum derivatives, parabens, synthetic fragrances, or mineral oils.
By taking this approach, Olaplex ensures their products comply with established safety standards for cosmetics and don't harm the environment.
The brand also rigorously tests all of its ingredients before putting them into its formulas.
So, you can trust that you're using a safe product on your hair/skin without any feared health repercussions from potential harmful ingredients.
As well as being vegan-friendly and cruelty-free, certified by People for the Ethical Treatment of Animals (PETA).
Meaning, no animal testing is used when creating their hairdresser approved products or formulations for all hair types, either.
Is Olaplex Sustainable?
Yes, Olaplex product packaging is recyclable. Most of their products come in plastic containers that can be recycled through your local curbside collection program, as long as it is labeled with a #2 or #4 plastic code.
Any cardboard boxes used for Olaplex shipping are made from recycled materials and are 100% recyclable after use, thinking about the brand's carbon footprint.
If you don't have access to curbside recycling in your area, then the company offers a full recycling program where you can send back their empties, and they will take care of the rest.
This shows how committed Olaplex is to sustainability and protecting the environment.
Summary
Olaplex is truly cruelty-free, and not just that, they are vegan and cruelty-free, and don't sell their products where animal testing is required by law. Making them one of the most popular cruelty-free brands.
Their products are certified by PETA and the Leaping Bunny Program, and they also have a strict policy against animal testing that applies to all of their suppliers and partners.
Their products are also vegan-friendly, as none of their formulas contain any animal-derived ingredients or byproducts.
Plus, their product packaging is recyclable, showing their commitment to sustainability.
*This post contains affiliate links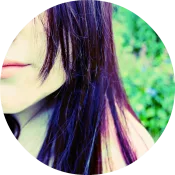 Hi, my name is Gemma, and I'm the owner of MakeupMuddle.com. I'm a true beauty obsessive, and love writing about anything to do with beauty – I have been a beauty writer since 2012.
As well as owning Makeup Muddle, I also own GemmaEtc.com, and love sharing my thoughts and feelings about the greatest (and not so great) beauty products!