Are you a fan of cosmetics giant Laura Mercier? If so, you may have heard some conflicting information about the brand's stance on animal testing.
In this article, we'll be answering the question, is Laura Mercier cruelty free?
I'll share their policies on animal testing, as well as what certifications they hold to ensure animal safety.
So, if you're wondering if it's safe to keep buying and using your favorite Laura Mercier products.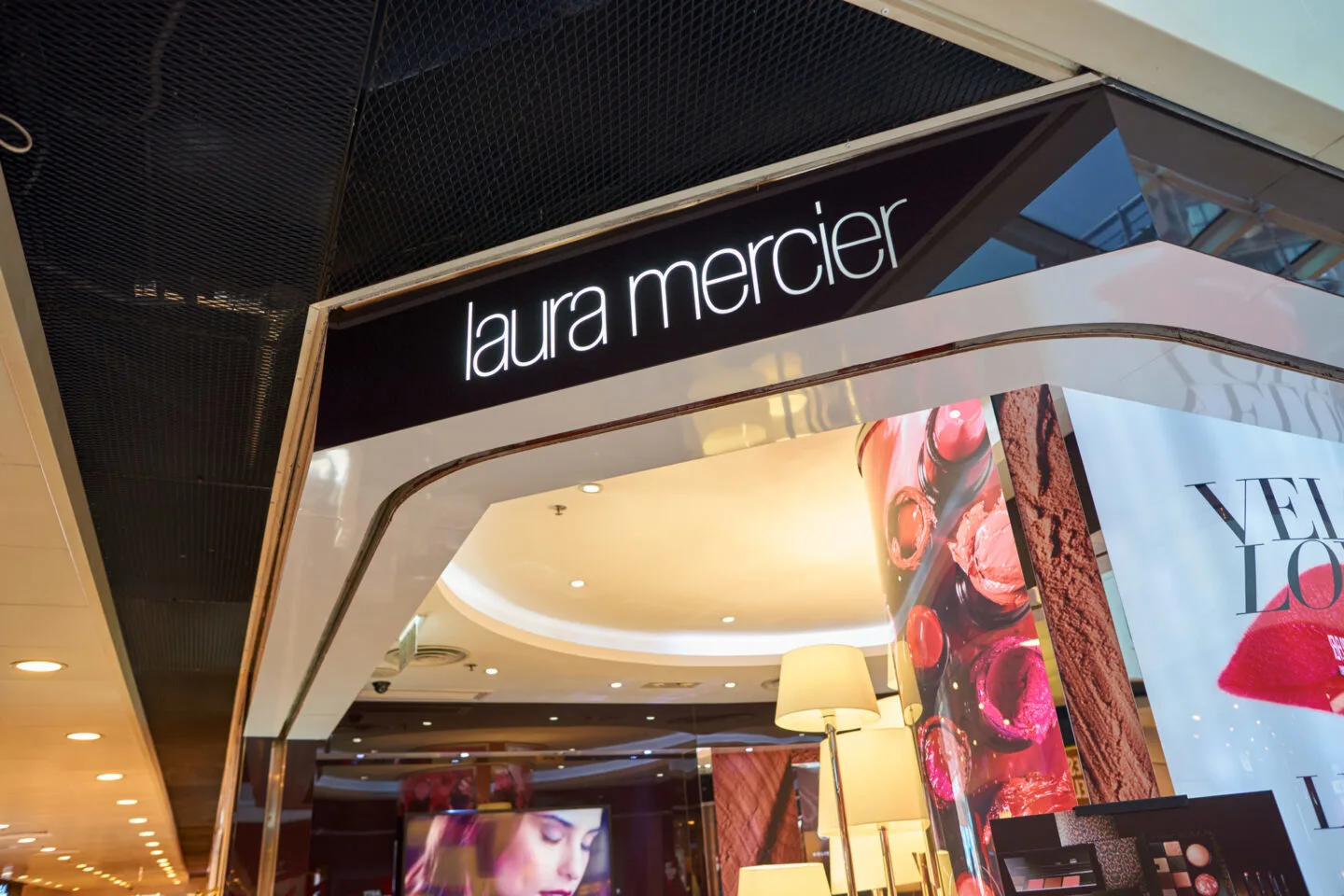 Who Is Laura Mercier?
Laura Mercier is a renowned makeup artist and creator of the eponymous brand, which has become one of the world's most popular cosmetics companies.
Born in Provence, France, she quickly rose to fame in the international beauty industry as a makeup artist for some of the most popular celebrities and models around the globe.
As an innovator, she developed her signature "Flawless Face" technique, which revolutionized how people apply their makeup.
Mercier also creates products that are meant to be long-lasting and lightweight on skin, with formulas that provide sheer coverage while still delivering intense color payoff.
The Laura Mercier brand is most well-known for its tinted moisturizers, foundations, concealers, eye shadow palettes and lipsticks; all of which have been used by celebrities like Taylor Swift and Meghan Markle.
As well as face products such as primers, bronzers and highlighters — each designed specifically to enhance your natural features — Laura Mercier also offers full collections for body care (body butter creams) and tools (brushes and sponges).
Their award-winning Translucent Loose Setting Powder is arguably one of their most popular items; it won Allure's Best Beauty Buys Readers' Choice Award in 2020.
No matter your complexion or style preference, you can always count on Laura Mercier's range of luxury cosmetics products to help you create your desired look flawlessly.
Who Is Laura Mercier Owned By? Who Is The Laura Mercier Parent Company?
Laura Mercier is a high-end cosmetics company founded by make-up artist, Laura Mercier.
The company was founded in 1996 and offers luxurious skincare, makeup and body products.
With locations around the world and an online store, the brand has established itself as a leader in the beauty industry.
Laura Mercier is owned by Shiseido Americas Corporation (SAC). SAC is part of the Japanese beauty giant, Shiseido Co., Ltd., which was founded in 1872.
It has become one of Japan's largest cosmetics companies and has gained international recognition for its quality formulas and innovative products.
As well as Laura Mercier, SAC owns other popular brands such as BareMinerals and NARS Cosmetics.
Shiseido Co., Ltd.'s philosophy focuses on 'harmony with nature' so all its brands have ethical production methods with minimal environmental impact.
It invests heavily in research to develop natural ingredients that are beneficial for skin health; some of these can be found within Laura Mercier's products for visibly improved results over time.
In 2019, Shiseido acquired the rights from Gurwitch Products LLC to both Laura Mercier and RéVive Skincare, but continued development under each separate name.
This allowed them to bring together two different product offerings from two leading prestige cosmetic labels into a combined suite that shared a common ethical value system at its core.
This has strengthened the position of both brands within their respective categories even further than before.
What Are The Key Laura Mercier Ingredients?
Laura Mercier cosmetics are renowned for their luxurious and effective formulations.
The key ingredients used in all of their products help to create a unique and high-quality range that is suitable for all skin tones and types.
These main ingredients work together to provide long-lasting hydration, natural glowing skin, and protection from environmental aggressors.
The key ingredient in Laura Mercier products is Hyaluronic Acid, which helps to lock in moisture and keep the skin looking fresh and hydrated.
It also has some antioxidant benefits, helping to protect the skin from free radical damage.
Other notable ingredients include Vitamins C and E, Apricot Kernel Oil, Shea Butter, Ceramide 3 Complex (which helps strengthen the epidermal layer), Mango Seed Butter (which locks in moisture), Avocado Fruit Extract (which provides essential fatty acids) as well as advanced peptides like Matrixyl 3000 (which boosts collagen production).
These premium quality ingredients give Laura Mercier cosmetics its signature luxurious feel on the skin while providing anti-aging properties that help improve signs of aging such as wrinkles.
The combination of these powerful ingredients working together makes this brand one of the most popular choices among makeup professionals and beauty enthusiasts alike.
Is Laura Mercier Cruelty Free?
Laura Mercier is a high-end cosmetics and makeup brand, renowned for their extensive range of product categories.
One of the questions consumers often ask about Laura Mercier is whether its products are tested on animals.
The answer to that question is no; Laura Mercier is committed to offering cruelty-free products and has been given a cruelty-free status by PETA.
This means that Laura Mercier does not test any of its products or ingredients on animals, nor do they buy from third parties who do so.
Rather, they rely solely on alternative methods that do not involve animal cruelty to ensure safety and personal health standards are kept up to scratch.
None of their suppliers use animal muscles in their formulations either, further reinforcing the fact that this brand values animal welfare and goes the extra mile when it comes to avoiding any form of animal abuse in the making of their products.
In being recognized as a cruelty-free brand by PETA, Laura Mercier shows how dedicated they are towards putting an end to all forms of animal testing as well as featuring only safe products for customer use.
As part of the commitment made by the company in this regard, there will be continued campaigning against unnecessary tests conducted on animals for beauty purposes through educational campaigns.
Plus, ethical collaborations alike with various organizations that promote such initiatives across platforms, including social media influencers like Marie Claire, Glamour Magazine and others alike.
Overall, Laura Mercier's pledge towards remaining cruelty free provides customers with peace of mind while shopping knowing that not only have they invested into quality cosmetics but also an ethical lifestyle choice.
Which supports meaningful action leading away from incidents involving needless harm caused towards animals used for testing cosmetic products worldwide.
What Is The Laura Mercier Animal Testing Policy?
Laura Mercier's animal testing policy states that they do not test any of their products or ingredients on animals.
This includes asking others to test their products or ingredients on animals, and they do not allow any third party to do so either.
Their policy extends to include all of their suppliers as well, who must adhere to the same strict standards regarding animal testing.
They are also certified cruelty-free by multiple organizations such as PETA, Leaping Bunny and Choose Cruelty Free.
In Mainland China, where it is still required by law for companies operating in the country to submit products for post-market inspections by conducting tests on animals, Laura Mercier does not ship any products designated for sale in Mainland China.
However, if a consumer purchases one of their products from an authorized retailer based in Mainland China.
Those particular items have been tested on animals because Chinese authorities require non-Chinese companies selling within their borders to use only those products previously tested (post-market tests) using animals.
Therefore customers should ensure that when purchasing from Mainland China they check what type of product it is before buying from them.
Although animal testing may be common in some areas of the world due to governmental regulations.
Laura Mercier actively works towards decreasing this process and tries as much as possible not to contribute towards animal cruelty.
Consumers can familiarize themselves with this policy through Laura Mercier's website and other sources online, which further explain their stance against animal testing and how it affects the company's operations worldwide.
What Is The Laura Mercier Leading Role In Eliminating Animal Testing To Become Fully Cruelty-Free?
Laura Mercier is a French luxury cosmetics and skincare brand that has taken a leading role in eliminating animal testing.
The company was one of the first major beauty brands to commit to going fully cruelty-free, meaning they refuse to test their products on animals at any stage of development or sale.
Laura Mercier's commitment to this case began in 2019 when they joined forces with Cruelty Free International.
An organization dedicated towards ending animal testing around the world — and PETA, an animal rights group advocating against all forms of animal exploitation.
With support from these two organizations, Laura Mercier developed more humane practices for product testing and manufacture processes.
This allowed them to introduce new cruelty-free initiatives, such as banning the use of ingredients derived from animals altogether.
The company now actively promotes its commitment through campaigns like #BeCrueltyFree and encourages others to follow suit with its own in-house program called Humane by Design.
Through its unwavering efforts, Laura Mercier has been able to become a truly cruelty-free beauty brand, paving the way for other major companies looking towards following a similar path.
Is Laura Mercier Sold In China?
No, Laura Mercier is not sold in China. This iconic beauty brand has a very strict policy against testing its products on animals and will not align with any company that carries out animal testing.
While consumers can purchase their products online from many countries, the brand does not sell them directly to customers in China.
The reason being is that due to China's regulatory standards, it requires all imported cosmetics to be tested on animals before they are brought into the country.
As such, Laura Mercier – and many other brands who stand against testing their products on animals – are unable to officially sell their products in the country.
Many of these brands have publicly voiced their opposition to such practices.
While also trying towards creating more cruelty-free options for consumers living in and around China by providing alternative methods of product shopping.
The decision for a beauty brand like Laura Mercier whether to enter Chinese markets must come down to what they feel most comfortable with as a business and how aligned their values are with national regulations and animal testing policies.
Why Are Makeup Products Tested On Animals, As Required By Law In China?
The testing of makeup products on animals is often required by law in China.
This is done to ensure that the product does not contain any hazardous chemicals or animal-derived ingredients such as lanolin, which can cause irritation and other skin reactions.
Animal testing also helps to assess the safety of using different colors in cosmetics, which could potentially lead to health issues if people are exposed to too much of a certain color pigment.
By testing on animals, companies can determine whether the makeup they produce is safe for human use and whether it adheres to safety standards set out by Chinese legislation.
It also prevents companies from introducing substances into cosmetics that may be harmful when applied directly to humans.
However, there are better alternatives to animal testing, which don't involve unnecessary animal cruelty.
What Is PETA Stance On The Laura Mercier Cruelty Free Status?
PETA (People for the Ethical Treatment of Animals) is a strong advocate for cruelty-free products and companies.
Laura Mercier has been outspoken in their mission to create luxurious, high-quality beauty products without harming animals.
PETA recognizes this commitment and publicly supports their stance on animal testing-free as well as vegan products.
This support from PETA confirms that companies should be producing cruelty-free items and encourages more to join the movement.
It also serves as a reminder that consumers do have a voice when it comes to shopping ethically, which is why it's so important for those looking for animal-friendly products to recognize those brands verified by PETA.
As the number of cruelty-free companies rises, so too does their ability to improve our world—for both people and animals.
Is Laura Mercier Vegan? Does Laura Mercier Have Vegan Products?
Laura Mercier is not vegan, but they do offer some vegan products. While animal products are used in some of their product formulations, there are still many options for those looking for cruelty-free and vegan beauty solutions.
Vegan products from Laura Mercier include everything from eye shadows and eyeshadows to blush and foundation.
They use natural ingredients — like coconut oil and jojoba seed extract — that make the formulatory process gentle on the skin while helping to prevent irritation or adverse reactions.
The beauty brand also offers lipsticks, mascaras, powders, setting sprays and more that don't contain any animal-derived ingredients whatsoever, so whilst they are not a 100% vegan brand, they do have some vegan products available.
These cruelty-free products have become increasingly popular as consumers seek out cosmetics that have been made without animal testing or animal-derived ingredients.
As such, Laura Mercier offers an array of options for vegans looking for quality beauty buys without sacrificing ethics.
However, Laura Mercier products are not vegan as a whole.
Laura Mercier is not certified vegan, but they are trying to move their formulas forward, focusing on creating vegan products.
Do Laura Mercier Products Contain Parabens?
Laura Mercier cosmetics do not contain any parabens. Parabens are preservatives used in many beauty products to increase their shelf life.
But they have been known to cause skin irritation and even certain cancers in some people when applied to the skin.
To provide customers with premium quality makeup that is free of potentially harmful ingredients, Laura Mercier has opted out of using parabens in all of its products.
Not only is the company committed to providing safe and high-quality cosmetic solutions.
But it also emphasizes natural ingredients that won't damage your skin or cause any health issues.
The brand uses a variety of alternative ingredients instead of parabens, such as grapefruit seed extract, vitamin E, witch hazel distillate, and citric acid, which can help protect the product from bacteria without causing harm to the user.
These alternatives don't just provide protection for the product itself; they are also beneficial for the skin when applied topically because they help moisturize, nourish, firm up, and improve overall tone and complexion as well.
All Laura Mercier products are hypoallergenic, meaning those who suffer from allergies or sensitivities can be assured that their makeup will remain safe on their skin with no adverse reactions.
Is Laura Mercier Sustainable?
Laura Mercier strives to be more sustainable and environmentally friendly, by creating beauty products with natural ingredients.
To create the most natural formulations, Laura Mercier uses sustainably sourced ingredients from around the world.
This includes naturally derived oils and waxes, plant-derived actives, botanical extracts and innovative technologies.
Alongside its commitment to sustainability, the company provides several cruelty-free product lines as well as refillable makeup packaging options.
Overall, Laura Mercier has taken big steps towards becoming a more sustainable beauty brand, but there are still improvements that can be made to fully encompass these values in their production process.
Summary
Laura Mercier is a high-end cosmetics and makeup brand, renowned for their extensive range of product categories, and is known for its Translucent Setting Powder.
One of the questions consumers often ask about Laura Mercier is whether its finished products are tested on animals, and Laura Mercier's cruelty-free status. Although some of their products contain animal-derived ingredients.
The answer to that question is no; Laura Mercier is committed to offering cruelty-free products and has been given a cruelty-free status by PETA.
Laura Mercier doesn't sell in China, nor do their suppliers test on animals, so they have cruelty-free certification.
This means that Laura Mercier does not test any of its products or ingredients on animals, nor do they buy from third parties who do so, so you don't need to worry about Laura Mercier testing finished products on animals.
*This post contains affiliate links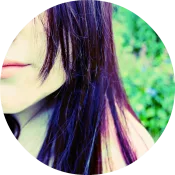 Hi, my name is Gemma, and I'm the owner of MakeupMuddle.com. I'm a true beauty obsessive, and love writing about anything to do with beauty – I have been a beauty writer since 2012.
As well as owning Makeup Muddle, I also own GemmaEtc.com, and love sharing my thoughts and feelings about the greatest (and not so great) beauty products!