Are you looking for makeup that is free from animal testing? If so, you may be wondering is Laura Geller cruelty free?
In this article, I'll share the Laura Geller cruelty-free status, sharing the policies of Laura Geller regarding animal testing, and more. Keep on reading to find out more…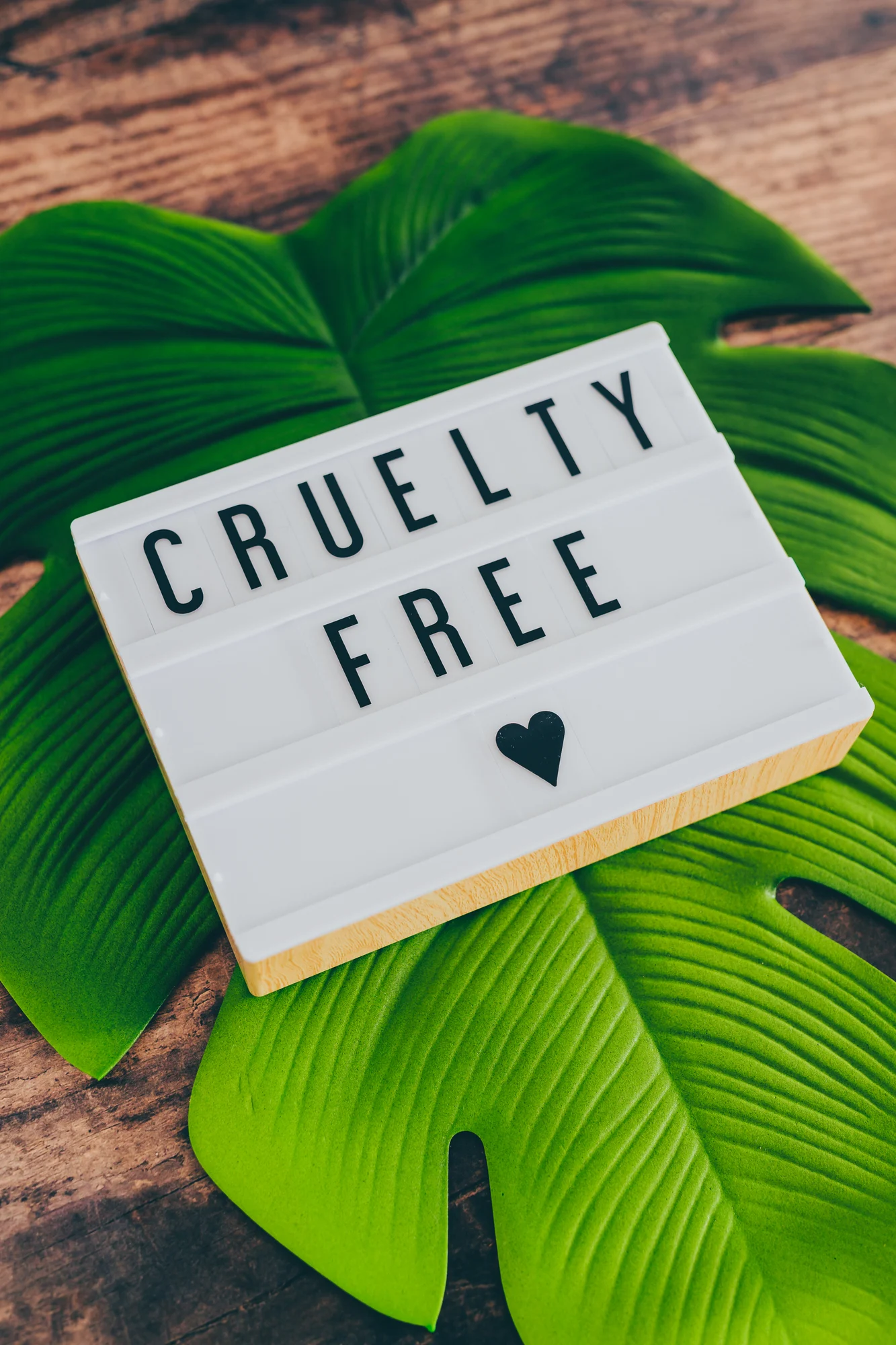 Who Is Laura Geller?
Laura Geller is a makeup brand founded by makeup artist and TV personality Laura Geller.
The brand offers an extensive range of products including eyeshadow palettes, cheek stains, foundations, cosmetics brushes, lip liners and glosses, mascaras, bronzers and much more, which are sold at QVC, and other beauty retailers like Sephora, ULTA and Macy's.
The mission behind the brand is to empower women with wearable makeup that makes them look their best while also enhancing their natural features.
Products are designed to give users beautiful looks that can be achieved with ease.
The company was born out of Laura's passion for creating simple yet highly effective beauty solutions that are easy to apply while also delivering dramatic results.
It has become one of the world's leading cosmetic brands due to its commitment to providing high-quality cosmetic products at affordable prices.
Laura Geller Beauty has been featured in major publications such as InStyle Magazine, People Magazine and Allure Magazine.
Which just goes to show how beloved this brand is among celebrities and makeup enthusiasts alike.
What Are The Most Popular Laura Geller Beauty Makeup Products?
The brand is most well known for their baked makeup types like their baked highlighters, and the Baked Eye Shadow Palette.
Which features 9 blendable shades that can be used with either wet or dry application methods, and work for any skin type, or skin tone – even sensitive skin.
They have several best-selling blushes such as their Color Luster Lip Gloss and Blush 'n Brighten Spackle that give cheeks a rosy glow while providing buildable coverage.
Another popular product is their beloved Lip Spackle primer, which helps lips achieve a plump look with long-lasting wear due to its unique formulation of moisturizing shea butter and conditioning oils.
Not only does it make lipstick last longer, but it also enhances color payoff for even more intense lip looks.
Lastly, one of the most highly sought after Laura Geller Beauty items is their illuminator line, consisting of 4 different shades ranging from white gold to bronze glow that adds subtle yet stunning luminosity to the skin.
Is Laura Geller Cruelty Free?
The answer is yes, Laura Geller is cruelty-free. All of the Laura Geller beauty products are completely free from animal testing.
They work very closely with third-party companies who adhere to strict standards when it comes to animal welfare, to offer 100 percent cruelty-free products.
All of their suppliers have signed statements confirming that no animals were harmed or tested in any way during the production process or any phase of the supply chain from raw materials to finished goods.
They also ensure all ingredients used are not derived from any endangered species or contain components tested on animals at any point throughout their product journey.
Laura Geller ensures that none of their products are sold in countries such as China, where animal testing on cosmetics is mandatory.
They only offer customers 100% vegan-friendly options, and they only source responsibly sourced materials.
Which meet all global compliance regulations, ensuring ethical production practices at all stages of manufacturing.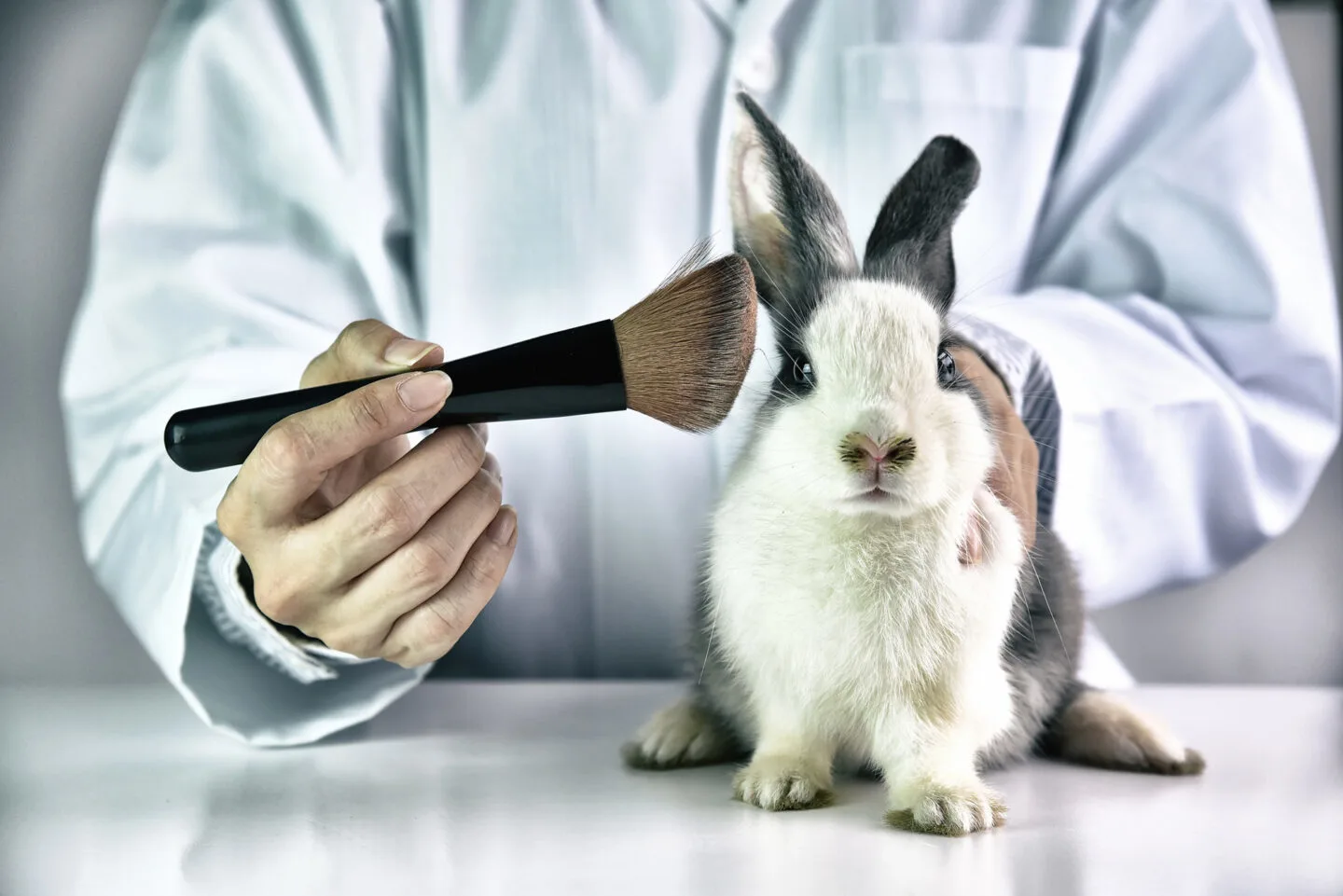 What Is Laura Geller Animal Testing Policy?
Laura Geller is deeply committed to delivering safe and effective products without ever engaging in animal testing.
This commitment is deeply engrained into the company's core values and has been upheld since its inception to ensure ethical practices.
As part of their cruelty-free policy, none of their products or ingredients are tested on animals at any stage of product development and manufacturing.
They do not purchase materials from suppliers who test on animals, either directly or indirectly, nor do they accept any ingredients that have been tested on animals by third-party companies.
However, while all of their products are cruelty-free, not all of them are vegan as some contain animal by-products like beeswax or lanolin wax.
All vegan ingredients used in Laura Geller's formulas are clearly labeled with the Vegan logo on their website to help customers easily identify which products fit within a vegan lifestyle.
Every formula offered by Laura Geller goes through extensive safety tests to guarantee the highest quality available for customers worldwide, without ever utilizing any form of animal testing whatsoever.
What Is Laura Geller's Leading Role In Eliminating Animal Testing To Become Fully Cruelty-Free?
Laura Geller is a leading force in the fight to eliminate animal testing and to become fully cruelty-free.
Her work over the years has been instrumental in bringing the industry closer to this goal.
She has worked tirelessly for numerous organizations, such as PETA and Cruelty Free International, among others, advocating for animal rights and promoting cruelty-free products.
As an influencer in the beauty industry, she has played an important role in educating people on why animal testing should not be used.
In addition to her advocacy work, Laura Geller's company was one of the first major cosmetic companies to commit itself fully to becoming 100% cruelty-free certified.
This certification means that they do not test on animals at any stage of product development: ingredient sourcing or manufacturing process are also omitting such practices.
As well as using suppliers who follow similar campaigns against animal testing procedures.
For example, their eyeshadow brushes feature synthetic bristles instead of Taklon ones, which are derived from fur or hair sources that have been tested on animals previously.
By taking these steps, Geller has set an example for other cosmetics companies to follow suit and make sure that they too can meet EU standards when it comes to no animal testing requirements.
In summary, with her persistent activism and groundbreaking commitment of her own brand, Laura Geller plays a leading role in helping create a world free from cruel experimentation on animals for cosmetic purposes.
Is Laura Geller Sold In China?
As many of Laura Geller's loyal customers come from all corners of the world, it can be assumed they would love to get their hands on her coveted makeup line in China as well.
Laura Geller does not sell any of its products within China. This is because China currently enforces strict animal testing laws.
Which go against Laura Geller's pledge to never test their products on animals or use any ingredients that have been tested on animals.
Although people based in China are unable to purchase Laura Geller's cruelty-free makeup directly there.
International shipping sites such as Amazon do allow them access to products despite these restrictions and regulations.
Various social media accounts feature reviews and tutorials dedicated to introducing others to this well-liked brand internationally.
As the demand for clean beauty continues to grow globally, perhaps one day soon we will see more intentional efforts by the Chinese government regarding cruelty-free product regulations.
In order for brands like Laura Geller to start selling their beloved merchandise within their country too.
Why Are Makeup Products Tested On Animals, As Required By Law In China?
Many beauty products, including makeup, contain ingredients that can potentially harm people.
To prevent any such harm, Chinese law requires beauty companies to test their products on animals before they are sold in stores in Mainland China.
This is done to ensure the public's safety by better understanding how these particular ingredients may affect humans when used over a period of time.
Testing on animals serves as an early warning system for potential problems before finished products make it onto store shelves.
By testing these products on animals, beauty companies can see what effects certain ingredients may have on living organisms and whether they are toxic or harmful for humans.
This helps them understand potential adverse reactions a person might have from using their product and, if necessary, changes their formulas so that it will be safe for the consumer.
Animal testing also helps identify any causes of skin irritation that certain ingredients could cause so that those specific elements can be removed or altered accordingly.
Although animal testing remains controversial due to ethical concerns as well as scientific doubts about its validity.
It is still an accepted practice to protect consumers who purchase beauty products in Mainland China.
It ensures businesses produce relatively safe and non-toxic products, while giving manufacturers assurance that their customers will not experience any severe allergic reactions or other negative effects upon using them.
Despite some of the controversy surrounding animal testing, it still remains a necessary step mandated by Chinese law to guarantee health and safety standards across all makeup and beauty product lines available in Mainland China stores.
What Is PETA Stance On Laura Geller Cruelty Free Status?
PETA, People for the Ethical Treatment of Animals, has taken a firm stance on Laura Geller's makeup's cruelty-free status.
PETA is a strong advocate for cruelty-free and vegan cosmetics brands, so it supports Laura Geller.
The organization believes that animals should never be subjected to unnecessary testing or suffering.
Therefore, it views the free-from animal testing stance as an essential characteristic of any reputable beauty brand.
Laura Geller offers a range of Spackle primers which are certified cruelty-free by Leaping Bunny – a global leader in Cruelty Free certification.
This means that none of their products have been tested on animals at any stage in their manufacturing process, so customers can be sure that they are not contributing to animal suffering when shopping with them.
All ingredient lists are completely transparent and easily accessible online, meaning that consumers can make informed decisions about what products best suit their needs.
Without having to worry about whether there have been any negative effects on animals from using the product.
In addition to its commitment to providing Cruelty Free products, Laura Geller also offers many vegan options which exclude animal ingredients such as cashmere silk proteins and beeswax from its formulas.
As such, PETA celebrates this commitment to ethical practices both because it helps protect animals against maltreatment.
And creating greater transparency and openness between brands and consumers on the ethical production process used by companies.
Overall, with its combination of certified cruelty free primers and other vegan cosmetic offerings.
PETA strongly supports Laura Geller's stance against animal testing and encourages its patrons to buy from such companies which put ethics first when crafting their products and philosophies.
Is Laura Geller Vegan?
No, Laura Geller is not a vegan makeup brand. While many of the products are vegan, there are some products that contain animal-derived ingredients or byproducts.
For example, some of their signature formulations include beeswax, lanolin, and collagen, which all come from animals.
Laura Geller also sells beauty tools such as brushes that use animal hair in the bristles.
When looking for vegan options from Laura Geller Makeup, be sure to read the product labels before making your purchase.
Some popular Laura Geller Makeup products that are vegan include various shades of Baked Balance-n-Brighten Foundation and Baked Blush N Brighten blush.
These items use natural ingredients like mica and jojoba oil, which do not contain any animal-derived products or byproducts.
Also available on their site are vegan lipsticks and eye shadows, as well as cleaning cloths/tools that have synthetic fibers rather than animal hair bristles.
Do Laura Geller Cosmetic Products Contain Parabens?
The good news is that most of Laura Geller's cosmetics are paraben free; however, some products may include them as an ingredient.
When shopping for Laura Geller's products, it's important to read the labels to determine whether they include parabens in the ingredients list.
For example, although Laura Geller's Baked Gelato Swirl Illuminator contains Mica and Dimethicone (which is derived from petroleum), it does not list any parabens as a listed ingredient.
Similarly, her best selling makeup set – Spackle Tinted Primer – also does not contain any paraben preservatives.
Many health experts believe that long-term exposure to parabens can increase your risk of breast cancer and reproductive issues because these chemicals act like estrogen in our bodies.
That said, choosing a brand like Laura Geller whose product line generally avoids using this type of preservative makes sense from both an environmental and personal safety perspective.
Is Laura Geller Product Packaging Recyclable?
Laura Geller product packaging is designed intending to being recyclable. This includes the use of post-consumer plastic recyclables in all bottles and caps.
The company also works hard to reduce excessive usage of materials and create packages that are easy to recycle.
For example, all whitening pens are manufactured using biodegradable plastic tubes made from cornstarch rather than traditional plastics like PET or HDPE (which have a much larger carbon footprint).
Laura Geller has phased out using aerosol containers for its makeup setting spray due to contamination concerns when recycled through curbside programs.
Instead, it uses an eco-friendly pump system that is easily disassembled for recycling purposes.
Any paper products used in their packaging are either 100% recyclable or compostable—from shipping boxes and mailers to internal cushioning materials such as tissue paper or corrugated cardboard inserts.
Summary
Although Laura Geller was founded more than two decades ago, the brand is still wildly popular today.
The mission behind her makeup line is to bring wearable beauty solutions that add a subtle yet dramatic effect to your look with ease and affordability.
The company is a leader in the beauty industry when it comes to their cruelty-free stance.
Working closely with third-party companies who adhere to strict standards when it comes to animal welfare, to offer 100 percent cruelty-free products.
All of their products are certified free from animal testing during any stage of production, and they also ensure that all ingredients used are not derived from any endangered species or contain components tested on animals at any point throughout their product journey.
*This post contains affiliate links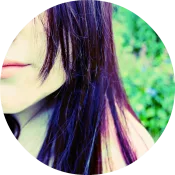 Hi, my name is Gemma, and I'm the owner of MakeupMuddle.com. I'm a true beauty obsessive, and love writing about anything to do with beauty – I have been a beauty writer since 2012.
As well as owning Makeup Muddle, I also own GemmaEtc.com, and love sharing my thoughts and feelings about the greatest (and not so great) beauty products!