Searching for cruelty-free skincare products can be a tricky process. Many brands are making strides to become more ethical and sustainable, but it's hard to know which ones are truly cruelty-free.
In this article, I'll share, is Laneige cruelty free? Laneige is a super popular Korean beauty brand, but is Laneige cruelty-free?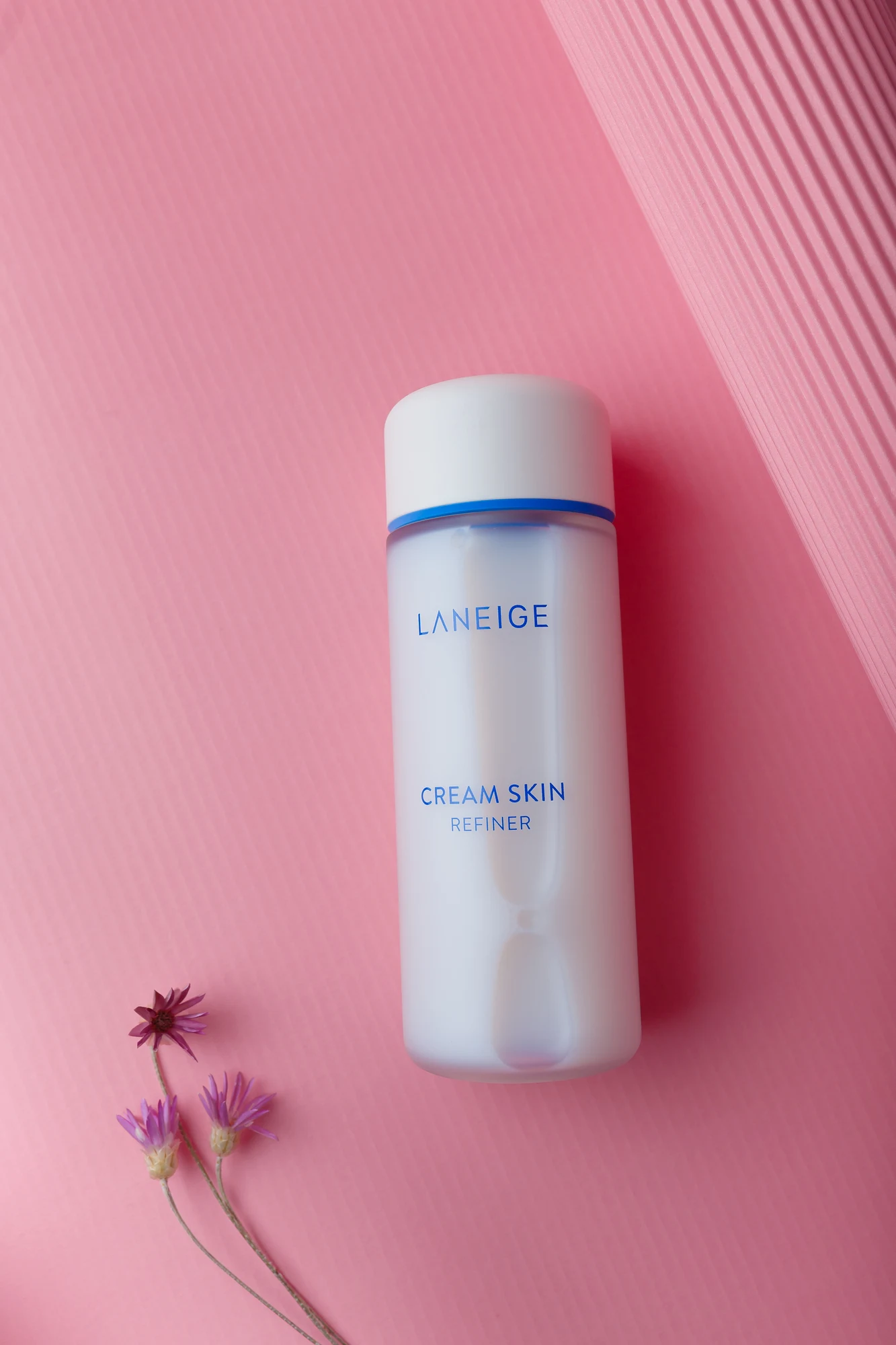 Who Is Laneige?
Laneige is a Korean beauty brand that has become increasingly popular in the international market over the last few years. They are part of a larger 'K-Beauty' trend, which refers to cosmetics from Korea that have become extremely sought after for their efficacy and luxury formulas.
Laneige has been around since 1994, offering high-quality skincare and makeup products with nourishing ingredients. Their signature product is the Water Bank Hydrating Gel, which helps lock in moisture to help restore the skin's natural balance.
Laneige also produces other top selling items, such as the Perfect Renew Skin Care Line, Power Essential Skin Toner, Time Freeze Firming Cream, Eye Sleeping Mask and Lip Sleeping Mask (the Lip Mask is a bestseller).
All of these products are designed to provide ultimate hydration and glowing results for all skin types. One of Laneige's most popular makeup products is the Two Tone Mattelip Bar which provides lips with a long-lasting color that won't dry out or fade throughout the day.
As well as creating high-end skincare and makeup items, Laneige also offers an array of seasonal collections that are perfect for any budget or lifestyle.
These collections include their Water Bank range featuring lightweight hydrating creams and serums; their Brightening Miracle range targeting dullness; their Cica Balm collection working to soothe irritated skin; and their High Calorie range providing intense nourishment while soothing tired skin.
Who Is Laneige Owned By? Who Is The Laneige Parent Company?
Laneige is a Korean-based skincare and cosmetics company, and Laneige is owned by AmorePacific Corporation. Established in 1994, Laneige was the first major Korean beauty brand to become popular outside of Asia.
The Laneige parent company; AmorePacific Corporation, founded in 1945 as Pacific Chemical Industries, is a global leader in the development of luxury beauty products.
All their products revolve around their core mission: "to create beautiful moments for people through innovative science and natural ingredients."
As part of this goal, AmorePacific emphasizes sustainability through responsibly sourcing its raw materials and applying green technology during production processes.
Headquartered in Seoul, South Korea, Amorepacific maintains an extensive family of subsidiaries across Asia, such as Innisfree (Korea), Etude House (Japan), Innisfree Indonesia (Indonesia) and, more recently, Laneige (Taiwan).
What Are The Key Laneige Ingredients?
Laneige is a globally renowned Korean skincare brand that has developed a range of products with effective and powerful ingredients to help improve, hydrate and protect all kinds of skin.
Key Laneige ingredients commonly found in their skincare line include:
Mineral water from melting glaciers, containing minerals and antioxidants that aid in cell regeneration, purification, hydration and oxygenation of the skin
Ceramides, which are essential for maintaining healthy skin barrier function.
Hyaluronic acid for providing intense hydration to the skin.
Arginine, an amino acid which helps reduce redness and inflammation while promoting firmer-looking skin.
Patented ionized mineral water extracted from natural glacial sources that soothes irritated areas while boosting moisture retention.
Niacinamide (vitamin b3) promotes even tone by inhibiting melanin production while strengthening the skin's barrier.
Tree sap extract which improves elasticity; rosewater to help balance oil production; and birch sap extract which helps keep your complexion looking fresh.
All these key ingredients work together to create a unique formula that is specifically tailored for different types of skins to provide maximum benefit with long-lasting results.
Does Laneige Test On Animals? Is Laneige Cruelty Free?
As of 2023, Laneige does not test products on animals and any of its cosmetic ingredients and finished goods since 2008. This means that all their products are cruelty free and have not utilized unnecessary animal testing in the production process.
The company also proudly states that all their formulas are developed and tested in-house without any animal tests or animal cruelty participation at all.
They make sure to meet strict safety regulations regarding production processes, so consumers can trust that their products are safe for human use.
They also do not sell their items in countries where animal testing is required by law for cosmetics as well as medical devices; this further emphasizes their commitment to cruelty-free practices when it comes to the manufacturing aspect of their operations.
Further proof of this commitment can be seen with their refusal to include certain ingredients into their formulas due to ethical grounds based on animal testing concerns.
Moreover, Laneige insists on working only with suppliers who follow strict policies regarding no animal testing and the sourcing and processing of ingredients used within its formulations as part of its corporate social responsibility initiatives.
All things considered, Laneige has truly worked hard to ensure fairness towards animals while still maintaining high levels of quality standards when producing cosmetic products.
Making them an excellent choice for those looking for reliable makeup brands which adhere to non-cruelty values whenever possible throughout its entire operation cycle from start to finish.
What Is The Laneige Official Animal Testing Policy?
Laneige is a popular beauty brand that prides itself on providing high-end skin care products made with natural ingredients. As such, it is important to note that Laneige does not test any of its products on animals, and has cruelty-free certification.
This applies to both finished products and individual ingredients as well. Laneige holds itself to the highest ethical standard and has been certified cruelty-free by PETA, which confirms that no animal testing is conducted by the company or its suppliers before being sold to the marketplace.
Many of Laneige's products are also vegan-friendly, meaning they do not contain any animal-derived components.
Overall, Laneige's cruelty-free philosophy has helped make it one of the world's leading skin care brands.
Consumers everywhere can shop for their favorite product knowing that their purchase contributes to supporting companies who prioritize ethical business practices in addition to delivering superior quality beauty products.
By remaining committed to operating without animal testing at every step of production – from research and development through manufacturing.
Laneige continues to demonstrate its long-standing commitment toward environmental sustainability and safety regulations while upholding compassionate corporate standards around the globe.
What Is The Laneige Leading Role In Eliminating Animal Testing To Become Fully Cruelty-Free?
The Laneige Leading Role in eliminating animal testing to become fully cruelty-free is one of the most important steps a beauty brand can take to show their commitment to creating safe, effective and humane products that respect animals.
Laneige has taken this step by no longer conducting or commissioning any animal testing, anywhere in the world. This ensures that all of their products are not only kinder to animals, but also safer and more effective for consumers.
Laneige worked closely with both external regulatory partners and internal teams to ensure its ingredients were thoroughly researched and tested via non-animal methods (like cell cultures).
While raw materials already proven safe are used in product formulations instead of new ones requiring animal testing. By doing so, they verified the safety of their entire existing ingredient portfolio without having to conduct additional tests on animals.
In addition, Laneige partnerships with several internationally recognized organizations such as Humane Society International and Leaping Bunny verify their responsible sourcing practices and commitment to never test finished products or ingredients on animals at any point during production.
Finally, Laneige proudly displays its endorsement from Cruelty Free International – an organization dedicated to ending animal testing for cosmetics globally – on each pack of its product, offering consumers peace of mind of knowing that no part of their purchase required harming innocent creatures.
Is Laneige Sold In China?
Unfortunately, Laneige is not sold in China due to the country's animal testing laws. Laneige has a strict cruelty-free policy and refuses to test any of their products on animals.
The company is dedicated to sustainably creating their products and sourcing natural ingredients ethically. They believe that there should be no compromises when it comes to animal welfare and hence do not sell their products in countries where animal testing is mandatory by law, like Mainland China.
It is estimated that thousands of animals are used for testing cosmetics each year in this country, including rabbits, mice, rats, guinea pigs and hamsters.
Therefore, as a cruelty-free company with an ethical standpoint on animal welfare and safety, Laneige chooses not to introduce themselves in such markets.
Fortunately, they still sell their products worldwide, including North America (Canada and US), Europe, Asia Pacific (Australia and New Zealand), where animal testing regulations differ from one another but generally ban or severely restrict cosmetic tests conducted on animals within the respective markets.
Why Are Skincare Products Tested On Animals, As Required By Law In China?
Skincare products are tested on animals for safety in many countries around the world, including China. This is due to stringent regulations enforced by the Chinese government and its agencies regarding consumer health and product efficacy.
Animal testing helps to determine if ingredients used in skincare products are safe for use on humans, as well as providing data on how effective a particular product is.
The process also serves to identify any potential harmful side effects that could be caused by the product before it reaches consumers.
Although there are alternatives available such as cell cultures and computer simulations which can prove just as reliable when conducting skincare tests without harming animals, they have yet to become widely accepted methods in stores in Mainland China.
What Is PETA Stance On The Laneige Cruelty Free Status?
Laneige may be a part of the cosmetics industry, but PETA holds this brand to a high standard. Laneige has not only declared itself as cruelty-free in its production process, but it also ensures that all of its methods are vegan-friendly.
This means no animal products or byproducts have been used in creating their makeup and skincare collections. In addition, they do not sell their products in China, where animal testing is still required for cosmetics by law.
This commitment to ethical treatment sets them apart from many other brands on the market and gives consumers assurance that their shopping choices adhere to certain standards for safety and respect for animals.
PETA proudly stands behind Laneige's cruelty-free status, giving it top marks for providing quality beauty products without compromising the welfare of animals in any way.
Is Laneige Vegan? Does Laneige Have Vegan Products?
Vegan refers to products that do not contain any animal-derived ingredients and are also not tested on animals. Being cruelty-free means the products have no animal ingredients, but may still be tested on animals for safety purposes.
In 2023, Laneige became certified as a cruelty-free brand by both PETA and The Leaping Bunny Program, who strive to end animal testing worldwide.
This certification guarantees that none of their products were ever tested on animals, to guarantee consumer safety as well as provide a safe haven for animals everywhere.
However, this does not necessarily mean all Laneige products are vegan, because some may still contain traces of animal ingredients such as beeswax or carmine derived from insects like beetles and shrimp, which are commonly found in cosmetics today.
Therefore, while most Laneige product lines remain free from animal-derived ingredients, they cannot completely deem themselves vegan until these sources are removed completely. So, you need to check the ingredient list to be sure.
To further support their pledge against testing on animals, Laneige generously donated 10% of their skincare sales towards supporting organizations dedicated to ending cruel practices such as cosmetics testing in countries where it is required by law before a company can sell its products internationally.
Do Laneige Products Contain Parabens?
Parabens are synthetic preservatives and are commonly used in cosmetics to prevent bacterial growth. While there may be some benefits associated with using parabens, many people argue that there can also be risks associated with them, such as irritation or allergies caused by contact with the skin.
The good news is that Laneige does not use parabens in any of its products. They have instead chosen to go for natural alternatives, including vitamin E, panthenol and other plant-based extracts which help provide a safe environment for their customers' skin without sacrificing effectiveness or quality.
Alongside this, Laneige also uses additional preservatives such as citric acid (which helps protect against bacteria) and potassium sorbate (a natural preservative derived from fruits).
These alternative ingredients contribute to ensuring longer shelf lives for their products whilst avoiding any potential risks posed by parabens.
Is Laneige Sustainable?
Laneige is a global brand that is committed to sustainability and prides itself on promoting eco-friendly practices.
They embrace environmentally friendly ways of developing and packaging their products, including using recyclable materials to package products and incorporating natural ingredients into their formulations.
Through their collaborations with local businesses in the communities where they operate, Laneige supports ethical manufacturing processes.
All of Laneige's production sites have signed an animal testing pledge to ensure that no animals are harmed during the creation of any product. They also partner with organizations such as UNICEF to support education projects for underprivileged children around the world.
In addition, Laneige makes sure to use only thoroughly tested safe ingredients in its products. All cosmetics are manufactured according to strict international standards to guarantee maximum safety and efficacy for its consumers worldwide.
Any byproducts generated during production are recycled or reused where possible, maintaining European environmental regulations.
Summary
In summary, Laneige is an incredibly popular Korean beauty brand that offers a wide range of high-end skincare and makeup products.
The company is owned by the AmorePacific Corporation, which has become a global leader since its founding in 1945.
Laneige does not test any of its finished products or ingredients on animals and provides only safe formulations that are free from animal-derived components.
It also holds itself to rigorous ethical standards around the world, including refusing to sell their items in China due to mandatory animal testing laws for cosmetics there.
These values have earned Laneige certifications from organizations such as PETA and The Leaping Bunny Program.
Laneige also leads sustainable initiatives in areas such as research and development, production processes, product packaging and partnerships with other businesses while still delivering quality products globally.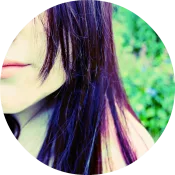 Hi, my name is Gemma, and I'm the owner of MakeupMuddle.com. I'm a true beauty obsessive, and love writing about anything to do with beauty – I have been a beauty writer since 2012.
As well as owning Makeup Muddle, I also own GemmaEtc.com, and love sharing my thoughts and feelings about the greatest (and not so great) beauty products!