If you're concerned about animals when it comes to your beauty products, then you might be asking: Is Kosas cruelty free?
It's important to know if a brand is not testing on animals or using animal-derived ingredients in their formulas.
In this blog post, we'll take a look at the Kosas brand and discuss their stance on animal testing and ingredient sourcing.
We'll also provide helpful tips for mindful shopping and highlight some additional cruelty-free makeup brands.
Who Is Kosas?
Kosas is a luxury beauty brand that was founded in 2015 by Sheena Yaitanes. The company has a focus on creating natural, clean and innovative products.
Kosas is one of the top contenders in the green beauty market with their easy-to-use formulas made using only the highest quality ingredients.
From foundations, blushes and lipsticks to eyeshadows, bronzers and highlighters, Kosas' products carries an array of cosmetics perfect for any look.
Their line utilizes organic botanicals and safe synthetics like shea butter, castor seed oil and rosemary leaf extract to keep skin healthy while achieving long lasting pigment coverage.
Kosas also offers skincare solutions from cleansers to creams that nourish the skin with vitamins and minerals, plus gentle sunscreens for all-day protection.
All of their products are cruelty free which means they're sure to please even the most eco-conscious consumers out there looking for makeup or skincare items produced ethically.
Whether you want something light but still long-wearing or something bold enough to make a statement – Kosas has it.
Who Is Kosas Owned By? Who Is The Kosas Parent Company?
Kosas is a clean, high-performance makeup and skincare line created by Sheena Yaitanes. Kosas was founded in 2015 and is based in Los Angeles, California.
The company focuses on natural, plant-based ingredients and environmentally conscious packaging.
Kosas has also shown commitment to supporting women's rights initiatives throughout its lifetime of business operations.
Kosas is owned by Kendo Holdings Inc., the global beauty brand incubator owned by LVMH.
Founded in 2016, Kendo incubates brands like Ole Henriksen and Fenty Beauty, which are now owned by LVMH.
With the backing of a powerhouse like LVMH behind them, it's no wonder that they have been able to achieve such impressive success within only two years of operations.
What Are The Key Kosas Ingredients?
Kosas makeup products contain natural and cruelty-free ingredients that are kind to your skin. Key Kosas ingredients include:
Jojoba Oil – A natural oil derived from the jojoba shrub native to Mexico; rich in vitamins, minerals, and fatty acids, Jojoba Oil is known for its moisturizing properties.
Mango Butter – Mango butter helps to nourish and hydrate the skin while providing a protective barrier against environmental damage.
Hyaluronic Acid – This powerful ingredient helps attract moisture with its ability to hold up to 1,000 times it own weight in water. Hyaluronic acid also helps increase collagen production in the skin, which can help fight off wrinkles and fine lines over time.
Grapeseed Oil – Loaded with antioxidants like vitamin E and omega-6 fatty acids; this light oil can help protect your skin's outer layer while restoring balance and maintaining an optimal pH level.
Coconut Oil – Rich in lauric acid, coconut oil can help reduce inflammation whilst providing deep hydration for dry or sun exposed skin.
Kosas makeup products also contain other beneficial ingredients such as aloe vera, green tea extract, shea butter, beeswax and rosemary leaf extract among others depending on the product range being purchased.
Special care has been taken when formulating their unique formulas that are free from all synthetic fragrances, parabens, phthalates and other harsh chemicals, making them suitable for all skin types.
Including those with sensitive skin types who tend not to use many conventional cosmetics due to irritation risks associated with these products.
Is Kosas Cruelty Free?
Kosas is a brand of beauty and makeup products that prides itself on being cruelty-free, and is not a company that tests on animals, nor do they have a parent company that tests on animals.
Kosas does not conduct, commission, or pay for animals to be used in testing their ingredients or final product formulations.
They also have rigorous policies around their suppliers and manufacturers to ensure that they don't test the brand's products at any stage of the manufacturing process.
To prove its commitment to producing quality cruelty-free products, Kosas is certified by Leaping Bunny.
An internationally recognized organization that verifies companies are not using animal testing for their end product formulations.
The Leaping Bunny certification ensures that all of the raw materials in a product have been independently verified as being produced without ingredients tested on animals.
Even those sourced from third-party suppliers or overseas manufacturers.
To achieve this certification, Kosas has to demonstrate a strong management system is in place to check the ingredient list.
And source only vegan and vegetarian friendly ingredients free from animal tests.
They also require documentation evidence from third-party suppliers confirming they do not use animal testing.
Either directly or indirectly through their own processes or those of other suppliers within the supply chain.
Kosas's cruelty free commitment goes beyond just these two measures since it requires regular monitoring at each stage of the production process.
With strict compliance ensuring no animal tests take place under any circumstances during development or manufacture.
Something which many cosmetic companies fail to implement effectively enough when it comes down to third-party supplier verification procedures.
This means you can trust that every Kosas product purchased is completely safe from any form of animal cruelty whatsoever – both now and in the future, too.
What Is The Kosas Animal Testing Policy?
Kosas is a cruelty-free, vegan brand that does not test any of its products on animals nor do they allow third parties to do so.
All of their ingredients have been carefully reviewed to ensure that no animal testing has been conducted in the production process.
They also work closely with suppliers and vendors to ensure that all animal byproducts used in production are cruelty-free and ethically obtained.
They believe beauty should be created without sacrificing the welfare of animals or compromising product safety for consumers.
Which is why their animal testing policy strictly prohibits any form of animal testing regardless of country or law.
Kosas' mission is simple: to provide safe and effective natural skincare solutions for everyone, everywhere—and it's reflected in every aspect of their business.
What Is The Kosas Leading Role In Eliminating Animal Testing To Become Fully Cruelty-Free?
Kosas is leading the fight against animal testing to become a fully cruelty-free brand. By introducing extensive ethical evaluation procedures for all of its product ingredients.
Kosas has ensured that no animal testing is involved in the creation of their skincare products.
They work with suppliers to provide alternative methods that reduce or eliminate the need for animal testing and ensure that animals do not suffer unnecessarily for them to produce quality cosmetics.
These alternatives include cell culture technologies, computer models, and data from existing non-animal research sources.
Kosas has also taken steps to further reduce their environmental impact as well by implementing sustainable production practices.
Such as sourcing ingredients responsibly and utilizing recyclable packaging materials whenever possible.
Through their commitment to reducing animal testing and providing responsible alternatives.
Kosas ensures that their products are created in an ethical manner that does not cause harm to animals or the planet.
With this approach, they hope to encourage other cosmetic brands to follow suit so that there can be global industry standards set for creating ethically sourced beauty products without relying on unnecessary animal testing.
Is Kosas Sold In China & Where Animal Testing Is Required?
As the brand has gained popularity in the US, many people have asked if Kosas is sold in China. The answer to this question is no – Kosas is not currently available for sale in China.
Kosas chooses not to sell its products in China because animal testing is required by law for imported cosmetics there.
Accordingly, it would be impossible for them to remain true to their values as a cruelty-free brand if they were sold in China.
Since Kosas sources organic and responsibly sourced ingredients for all of their products, it would be difficult for them to ensure that these standards are met when selling their products overseas.
Why Are Makeup Products Tested On Animals, As Required By Law In China?
Makeup products are tested on animals, as required by law in China, for a variety of reasons.
The primary reason is to ensure that the cosmetics and their ingredients are safe for use by humans.
Animal testing helps manufacturers determine any potential health risks and side effects associated with using their products, before them being released for public consumption.
Animal testing can provide invaluable insight into how a product might interact with people's skin or eyes if used regularly over time.
In addition to safety concerns, animal testing ensures that makeup products meet the government regulations imposed in China.
These regulations include both efficacy tests (to check if they work as claimed) and toxicity tests (to check if they have an adverse effect on animals).
This provides valuable information about the quality and safety of the product before it reaches consumers in China.
Animal testing also allows manufacturers to make sure their formulations are suitable for different types of skin types and environment conditions; allowing them to market their offerings nationally rather than just locally.
Finally, performing animal tests may help manufacturers uncover possible allergic reactions caused by certain ingredients used in their products when exposed to human bodies over long periods of time.
Helping them avoid costly recalls due to consumer complaints related to adverse side effects resulting from using makeup products not fit for purpose.
What Is PETA's Stance On The Kosas Cruelty Free Status?
PETA (the People for the Ethical Treatment of Animals) is an animal rights organization that has been advocating for animals since 1980.
They have a strict stance on companies being cruelty free and have approved Kosas cosmetics as such.
PETA's standards are that any ingredients used must not be tested on animals, both in the original production steps or during re-testing of already existing product lines.
All suppliers need to comply with these guidelines. This means companies must provide documentation proving their ingredients have never been subjected to cruel tests.
Including scenarios involving imprisonment and force-feeding of animals for research purposes.
No products containing substances from animals can be included in the formulation, either directly or indirectly through another ingredient originator.
As such, Kosas is one of many brands bearing PETA's stamp of approval, and they are committed to providing only cruelty-free cosmetics in their line-up.
Is Kosas Vegan? Does Kosas Have Vegan Products?
Kosas has confirmed that its products are vegan, making Kosas cruelty-free as well. The company sources vegan ingredients and claims to be dedicated to providing products free of any animal derived components or byproducts.
Kosas vegan options are also Leaping Bunny Certified, which means they are committed to never testing on animals.
Their signature Tinted Face Oil is a cult favorite and contains no animal-derived ingredients or byproducts at all.
This allows the product to remain vegan and guarantees 100% cruelty-free makeup with natural skincare benefits.
Such vegan makeup ingredients include botanicals and various plant oils along with hyaluronic acid for hydration plus antioxidants such as Vitamin C for protection from environmental stressors and pollutants.
With these ethical practices, Kosas has become a leader in the beauty industry when it comes to creating quality expressive cosmetics that don't come with a side of guilt over animal testing or harsh chemicals.
Do Kosas Cruelty-Free Products Contain Parabens?
Kosas is cruelty-free and vegan, offering gentle skincare products that do not contain parabens.
Kosas' mission is to create clean, high-performing beauty products that enhance the lives of their customers.
As such, all of their vegan products formulas are free from parabens as well as other potentially irritating ingredients like phthalates and sulfates.
Their collection includes makeup, skincare and bodycare items that are formulated with plant-based ingredients to provide hydration, nourishment, and protection while delivering results without compromise.
The range of products includes everything from facial cleansers to lipsticks and eyeshadows in an array of shades, perfects for any occasion.
These formulations combine naturally derived vitamins and minerals with innovative technology developed by Kosas' experienced chemists, so you can trust them to be effective as well as safe for your skin.
Plus, all of their products are certified vegan and cruelty-free, so you can feel confident knowing you're making ethical choices when shopping with Kosas.
Is Kosas Sustainable?
Kosas is a cosmetics brand that strives to be sustainable in all its practices. As part of this mission, the company has committed to using only safe and clean ingredients in their products.
Including mica, which is used for its various benefits such as natural shimmer and color.
As well as sourcing these ingredients responsibly, Kosas also uses environmentally friendly packaging that can be recycled or composted at the end of its lifecycle.
The brand actively works with eco-friendly suppliers whenever possible and even helps fund charities working to protect Mother Nature.
Kosas regularly collaborates with other brands who share similar sustainability goals.
For example, they partnered with Girlfriend Collective to recycle scrap fabric into activewear, as well as partnering with Periodentals to help provide feminine hygiene products for those in need across the United States.
All of their efforts demonstrate why they are committed to making positive changes regarding sustainability.
Summary
Kosas is a cruelty-free brand that does not test their products on animals. Their commitment to creating high quality, sustainable makeup and skincare products using natural ingredients has earned them international recognition and PETA certification.
The company is owned by LVMH , a global beauty brand incubator, which has allowed them to achieve rapid growth in the past few years.
Their key ingredients include Jojoba Oil, Mango Butter, Hyaluronic Acid, Grapeseed Oil and Coconut Oil among others which can help nourish your skin as you wear them throughout your day.
With Kosas' line of cosmetics, you don't have to worry about making ethical choices since they source all of their materials responsibly while being sure not to use any animal testing whatsoever during production or manufacture.
*This post contains affiliate links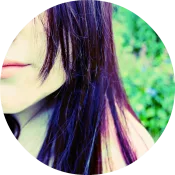 Hi, my name is Gemma, and I'm the owner of MakeupMuddle.com. I'm a true beauty obsessive, and love writing about anything to do with beauty – I have been a beauty writer since 2012.
As well as owning Makeup Muddle, I also own GemmaEtc.com, and love sharing my thoughts and feelings about the greatest (and not so great) beauty products!