Herbal essence is a popular hair care brand, but have you ever stopped to consider is Herbal Essence good for your hair? In this article, I'll share the benefits of using Herbal Essences on your hair, as well as some potential drawbacks. Keep on reading to find out more…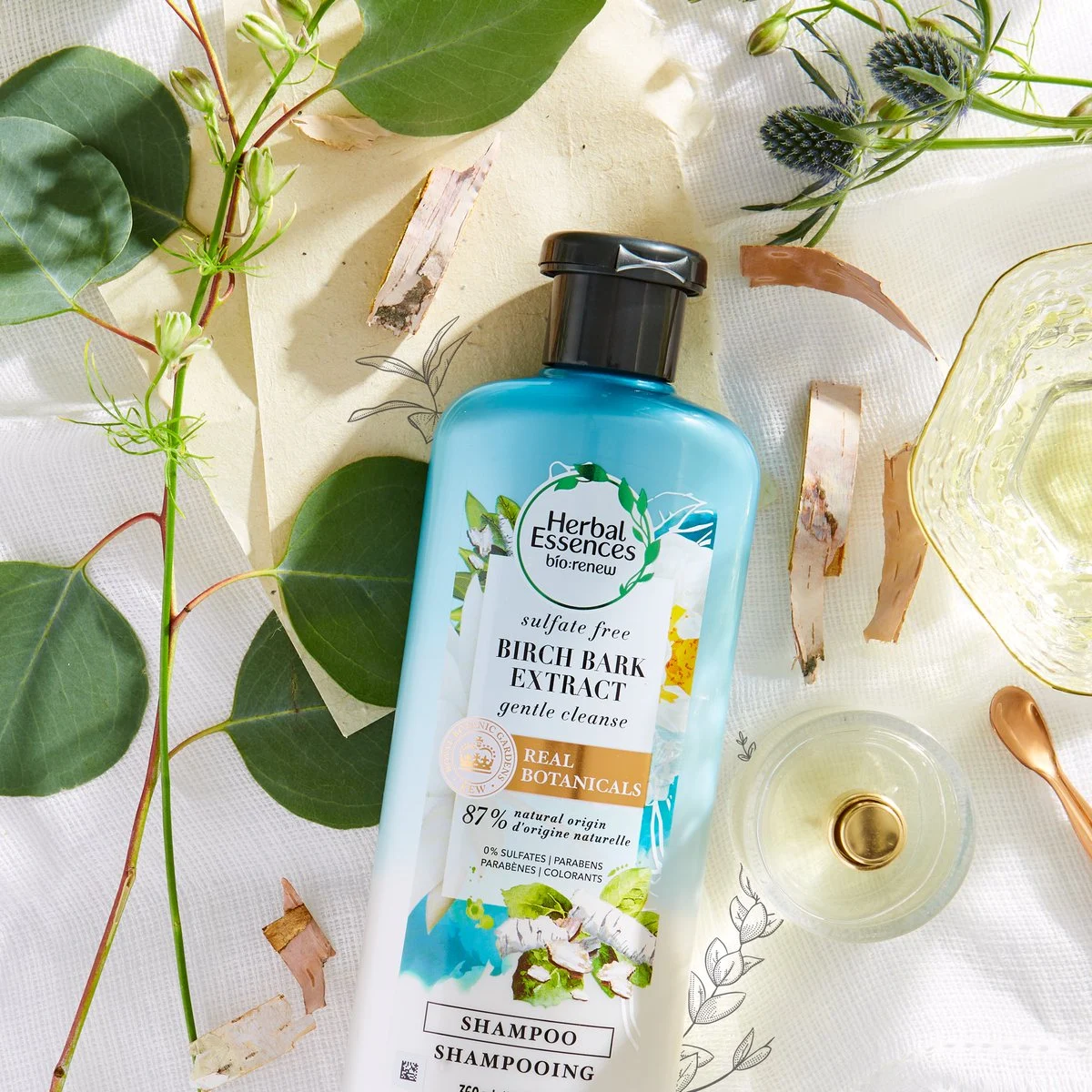 Who Are Herbal Essences?
Herbal Essences is a haircare brand that's been trending since the 1990s. This brand is all about bringing fun, with an array of products ranging from co-washes and dry shampoos to styling products like mousses and gels.
Herbal Essences strives to provide safe and effective formulations using wholesome ingredients such as aloe vera and chamomile. Their philosophy is to bring consumers the next level in haircare with the perfect balance of nature's best herbs, natural oils, and plant extracts for beautiful results.
The collection of Herbal Essences products includes collections for specific hair types, including color-treated hair, curly hair, fine hair, damaged hair, straight hair, daily use shampoo and conditioners.
Each product is gentle on both your scalp and your senses; they're scented with a blend of essential oils designed to stimulate your senses, so you can enjoy the experience while caring for your tresses.
They have also launched sustainable packaging initiatives that reduce water consumption throughout their production process – reducing their impact on the earth.
Herbal Essences continues to shelf favorites due to its commitment towards providing quality haircare solutions at an affordable price point that everyone can afford without sacrificing quality or effectiveness.
What Are The Most Popular Herbal Essences Haircare Products?
Herbal Essences haircare products are among the most popular and sought-after selections for beauty enthusiasts. From shampoos that infuse vibrant pigmented hues to those that simply cleanse, these products are known for their ability to completely transform the look and texture of hair.
While all of Herbal Essences products provide a noticeable difference in hair quality, some of its most beloved items include Herbal Essences Daily Detox Shine Shampoo, Herbal Essences Ignite My Color Shampoo, and Herbal Essences Intensive Repair Conditioner.
The Daily Detox Shine Shampoo is one of the top-selling shampoos in the line. It features natural ingredients like rosemary extract and aloe vera, which help remove impurities from your scalp while cleansing it gently.
The shampoo also provides moisture that helps smooth out flyaways while providing a long-lasting shine. This shampoo works best on oily scalps, as it helps keep the sebum levels balanced while replenishing lost moisture with its natural oils.
Herbal Essence's Ignite My Color Shampoo is another great product from this line. As the name implies, this shampoo is specifically formulated to bring out more vivid vibrant color in color treated hair using herbal extracts such as marigold flower extract and raspberry seed oil.
Not only does this product provide better color vibrancy, but it also helps strengthen your locks against daily damage caused by styling tools or pollution particles you may encounter during outdoor activities such as swimming or hiking.
Finally, we have Herbal Essence's Intensive Repair Conditioner as part of our most popular selection set from this line—this conditioner targets severely dry and damaged hair, giving users remarkable results when used consistently over time with other treatments from their range, including masks and leave-in conditioners for maximum repair benefits.
This product deeply penetrates various layers of strands, returning them to their former strength thanks to its unique blend of naturally derived oils (eucalyptus leaf oil) and plant-based proteins (soybean protein) that nourish each strand until fully restored health is achieved.
Which Hair Types Can Use Herbal Essences Hair Products?
Herbal Essences hair products are suitable for all hair types and can help to improve the health of your locks. Their range of shampoos, conditioners and styling products contain high-quality ingredients such as sulfate free cleansers which gently cleanse the scalp and hair without stripping away essential oils.
Natural extracts from botanicals, honey, aloe vera and argan oil work to nourish the scalp while strengthening each strand of hair. This helps to promote healthy hair growth.
For those with dry or brittle hair, Herbal Essences have a range of deep hydration treatments designed specifically for this type of hair.
Their innovative formulas are packed full of natural butters and oils that help protect against breakage while softening the texture to leave your locks looking shiny and feeling silky smooth.
They even offer a specialized shampoo system made with six active natural extracts that nourish and re-hydrate both your hair and scalp.
Whether you have naturally oily or fine strands, Herbal Essences has something for you too! Their lightweight volumizing shampoos create maximum body yet still provide gentle cleansing action for delicate scalps.
Their smoothing mousse provides smoothness without any unwanted heaviness; and if you're looking for an extra boost in shine, then their radiance enhancing serums will do the job nicely.
What Are The Key Ingredients In Herbal Essences Products?
Herbal Essences products are a top pick for natural hair lovers everywhere! Each product is carefully crafted with key ingredients that will leave your hair looking, feeling, and smelling amazing.
The flagship ingredient in any Herbal Essences hair care product is the essence of natural botanicals. These fragrant extracts are derived from blooms like rosemary, mint, aloe vera, chamomile, lavender and many more to create long-lasting scents that revitalize your senses.
These botanical essences not only make each shampoo or conditioner irresistible; they also nourish and protect every strand of your precious locks.
As well as these plant-based extracts, Herbal Essences has added other natural ingredients to their products. Hair strengthening proteins such as wheat germ oil provide essential nourishment to restore softness and shine, while jojoba oils reduce frizz and help enhance manageability.
Other elements like antioxidants can help protect against environmental damage while aiding in restoring moisture content of the scalp and hair strands.
All this comes together in perfect harmony, so you can rest assured knowing you're using safe and healthy solutions for all types of hair needs—including color treated or chemically processed styles.
What really sets Herbal Essences apart is its signature blends of fragrances that linger throughout the day without ever overpowering your senses or leaving an unwanted scent behind on clothes or furniture.
With combinations of delicate floral notes combined with fruitier tones, there's something for everyone when it comes to their specially formulated aromas – plus their gentle formulas don't fade quickly, so you can still enjoy their subtlety even after washing out.
Is Herbal Essence Good for Your Hair?
Herbal Essences is a well-known hair care product that has been around for years. It has become popular for its natural ingredient formulas and its creative packaging, making it hard to miss on the shelves of your favorite store. But are Herbal Essences good or bad for your hair?
When considering whether Herbal Essences are good for your hair, the first thing to consider are the ingredients used in their products.
They contain natural herbs and oils such as rosemary, aloe vera, and almond oil which can help nourish dry scalp and repair damaged hair follicles.
These ingredients are highly beneficial to those with sensitive skin or who have severely damaged their hair due to chemical treatments.
Most Herbal Essences products contain no parabens, sulfates or phthalates, which makes them some of the safest products you can use for natural hair care.
Another factor supporting Herbal Essence's place in the world of hair care is its selection of shampoos and conditioners specifically designed for different types of hair, including curly, straightened and colored strands.
Plus, because they cater towards different types of needs, there's something out there that works perfectly even if you're looking for a volumizing shampoo or softening conditioner.
Is Herbal Essences Shampoo Bad For Your Hair?
Herbal Essences is an incredibly popular drugstore brand that offers a variety of hair care products, including their line of shampoos.
Many people love the scent and enjoy how it lathers up in their hair, but still question whether Herbal Essences shampoo is bad for your hair or not.
The answer really depends on your individual needs. Generally speaking, Herbal Essences shampoo contains mostly harmless ingredients like water, surfactants (which help to clean), conditioning agents (to help keep moisture balanced), preservatives and fragrance to make it more pleasant smelling.
While they also contain some potentially irritating ingredients –such as sodium laureth sulfate or sodium lauryl sulfate – these are common in many other drug store brands too and may be responsible for scalp irritation experienced by some users.
However, if you have an especially sensitive scalp or skin condition such as eczema or psoriasis, choose a gentler shampoo free from sulfates and synthetic fragrances/chemicals – there are plenty out there.
Similarly if you're looking for long-term damage prevention/care, then steer clear of harsh chemicals and opt for natural organic products which contain argan oil, coconut oil or shea butter that provide excellent nourishment for your tresses.
Overall, though, the majority of users don't experience any discomforts caused by using Herbal Essences shampoos; but everyone's different, so be mindful when selecting what works best with your specific hair type and needs, so you don't end up with dry hair.
Is Herbal Essences Conditioner Bad For Your Hair?
Some believe there's an issue where Herbal Essences bad for your hair, but this is a myth.
Herbal Essences is a long-standing and strikingly popular brand of shampoo and conditioner, so it's no surprise that rumors surrounding its potential harm to your hair have spread as well.
Many people believe that Herbal Essences contains harsh chemicals and sulfates that can strip away natural oils and damage their hair.
However, these ingredients are very common in most conventional shampoos, even those touted as being "natural".
Herbal Essences ingredients are all plant derived, non-GMO sources with naturally derived fragrances. They also contain silicone derivatives they use to help moisturize the hair while protecting it from damage.
In fact, some hair experts actually urge consumers to switch over to Herbal Essence products because they typically provide just the right balance of light moisture without weighing down one's hair or causing build-up on the scalp area like much heavier conditioners might do.
When used properly – following the instructions on the back – Herbal Essences won't do any harm whatsoever to your hair; in fact, it can help bring out its true shine, softness and nourishment when used correctly.
That said, everyone's individual needs and wants for their haircare routine will differ; if you'd prefer something organic or more concentrated than Herbal Essences offers, then don't be afraid to explore other brands for a solution geared towards your specific desires.
Does Herbal Essences Damage Hair Or Reduce Hair Growth?
The Herbal Essences line of haircare products keep their hair looking and feeling healthy. It contains natural ingredients such as aloe vera, chamomile, and lavender to create the signature Herbal Essences fragrance.
But does it damage hair or reduce hair growth? The good news is, no; Herbal Essences products do not damage hair or reduce growth when used correctly.
The natural fragrances work together to nourish and soothe the scalp while strengthening each individual strand of hair. This helps protect against breakage and split ends that can occur from over-washing your hair with harsh chemicals.
These herbal-infused products are formulated with gentle cleansing agents that won't strip away essential oils needed for strong strands of hair.
While Herbal Essences products do contain some chemicals, they are formulated in a way that won't cause long-term damage or disrupt your natural cycle of protein production that's necessary for healthy strands.
In fact, regular use can actually help promote stronger and healthier looking locks, simply by getting rid of build up on the scalp without being too abrasive or drying out your tresses.
Can Herbal Essences Shampoos And Conditioners Cause Hair Loss?
No, herbal essences shampoos and conditioners do not cause hair loss. In fact, they are designed to improve the overall health of your hair, protect your scalp and nourish it with regular use.
These products contain herbs and botanicals that work together to protect against everyday damage caused by chemical styling, environmental aggressors and over-styling. The ingredients help promote healthy circulation to the scalp while protecting the delicate strands of hair from breakage due to splitting or fraying.
Herbal Essences also contains essential oils such as lavender, rosemary and tea tree oil, which have been used for generations in Europe and Asia as natural healing agents for their anti-inflammatory properties that stimulate cell regeneration in the scalp.
These organic compounds help repair damaged cells so that new cells can grow in their place to give off a healthy shine.
These fragrant oils help keep bacterial infections away from the follicles which is key for healthy hair growth; this also helps reduce any risk of inflammation that can lead to temporary or permanent hair loss on top of reducing dandruff associated with excessive dryness from frequent shampooing or air pollution exposure.
Is Herbal Essences Cruelty-Free?
Herbal Essences is owned by Procter & Gamble. As one of the largest corporations in the world, P&G has been criticized for its testing practices on animals.
However, Herbal Essences has been actively working to become cruelty-free certified since 2010, when it pledged to eliminate animal testing worldwide.
The brand partners with organizations such as Humane Society International and Cruelty Free International that are dedicated to ending cosmetics animal testing everywhere.
Herbal Essences carefully evaluates each ingredient before adding them to its products and follows strict regulations enforced by the European Union (EU).
They only work with suppliers that abide by the ethical standards set forth by The Global Finished Product Standard (GFPS) – ensuring all products meet safety standards without compromising on animal welfare.
Since 2014, Herbal Essences' products have been officially categorized as cruelty-free under EU guidelines.
Their commitment to developing sustainable solutions led them to become a first-time signatory of The United Nations Environmental Program's Sustainable Lifestyle Initiative in 2020 — reinforcing their dedication towards eliminating tests on animals worldwide.
Summary
Herbal Essences is a beloved haircare brand that has been around for decades due to its commitment towards providing quality haircare solutions at an affordable price. Their products contain gentle and safe ingredients that nourish and protect your hair, scalp, and senses.
With collections for specific hair types such as curly or color treated hair, Herbal Essences has something for everyone. Additionally, their natural ingredients and sustainable packaging make them the perfect choice if you are looking for environmentally friendly shampoos, conditioners and styling products.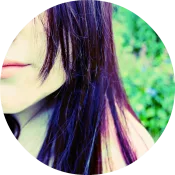 Hi, my name is Gemma, and I'm the owner of MakeupMuddle.com. I'm a true beauty obsessive, and love writing about anything to do with beauty – I have been a beauty writer since 2012.
As well as owning Makeup Muddle, I also own GemmaEtc.com, and love sharing my thoughts and feelings about the greatest (and not so great) beauty products!