Is EOS Lip Balm good for your lips? This is a question many people are asking as more and more products claiming to protect, moisturize, and nourish the delicate skin around the mouth have become readily available.
With so many lip balms on the market, it can be hard to know which one is best for you.
EOS lip balm is one of the most popular options, and it has a range of formulas to suit different needs.
Today, I'm going to talk you through the EOS brand, and their lip balms, to help you decide whether EOS lip balms are indeed good for your lips.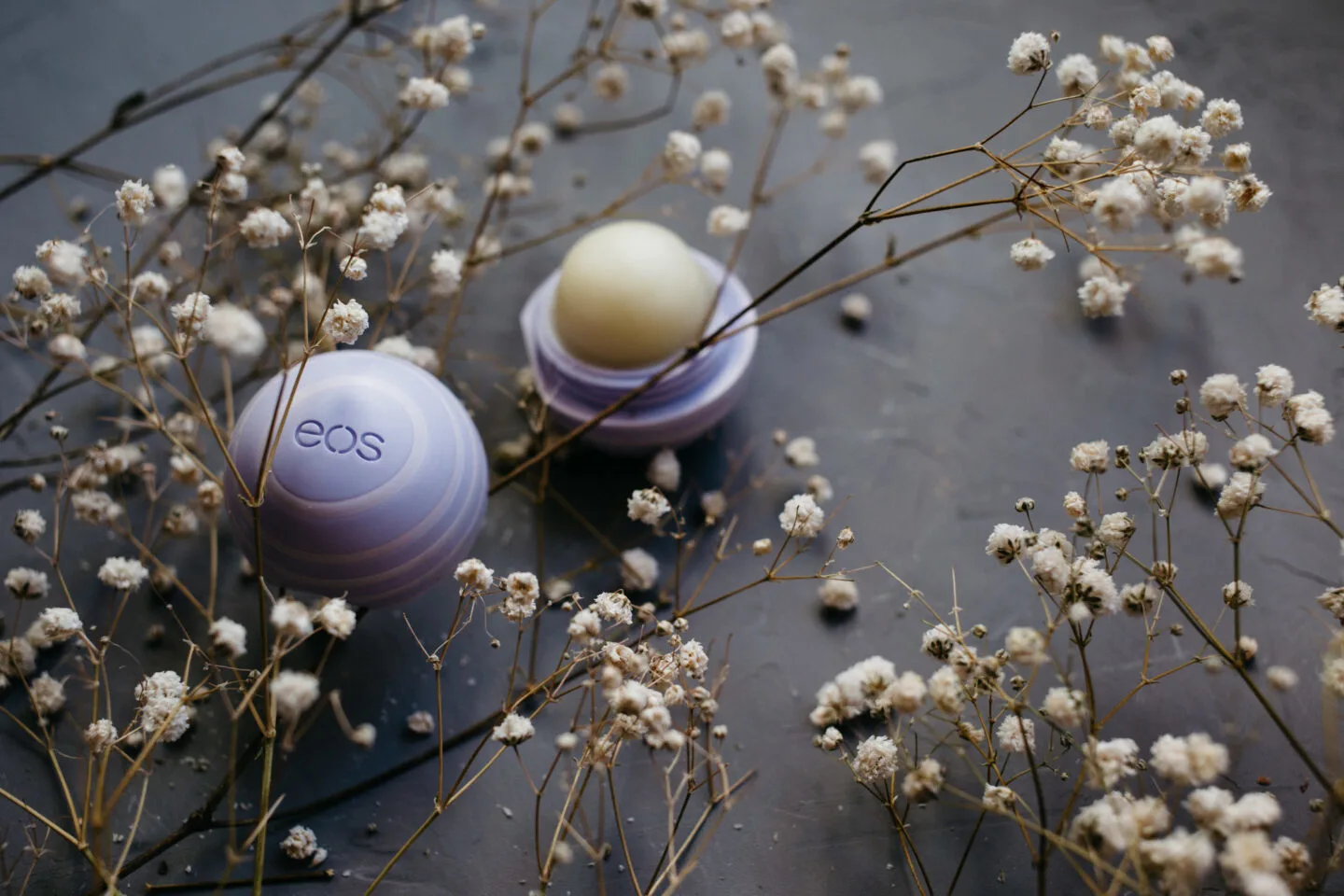 Who Are EOS (Evolution Of Smooth)?
EOS (Evolution of Smooth) is an incredibly popular lip care company that has revolutionized how we treat our lips.
They are best known for their round, pastel-colored orbs of lip balm, which come in a variety of delicious flavors.
EOS products contain natural ingredients such as jojoba oil, avocado oil, and shea butter, delivering nourishment to dry and parched lips.
Also, EOS has a wide selection of other beauty products including shaving creams, hand lotions, body lotions, and body oils.
The brand is most well known for their lip products, and lip balms in particular, but the brand offers so much more than just cute little lip balms.
What Are The Most Popular EOS Lip Products?
One of the most popular products in the EOS Lip range is their classic Smooth Sphere Lip Balm.
This balm contains shea butter and jojoba oil, making lips feel smooth and hydrated with only a few swipes.
For those looking for something with more color, then their Shine Sheer Tinted Lip Balms are great as they provide hydration and give a subtle shiny tint to the lips.
For night time looks, try out their Crystal Lip Balm, which has shimmer particles that reflect light in a fun and glamorous way.
Why Is EOS Lip Balms Egg Shaped?
EOS lip balms, a wildly popular choice of product, have been taking the market by storm since their initial release in 2007.
Their iconic egg-like shape stands out from other chapsticks lining the shelves in stores.
The unique shape is not only aesthetically pleasing, but it serves an important purpose for the product itself, as well!
Unlike most traditional chapsticks or lip balms, the EOS shaped containers naturally fit into and contour to your lips for a smooth application.
The design also helps users keep track of how much of the product has already been used.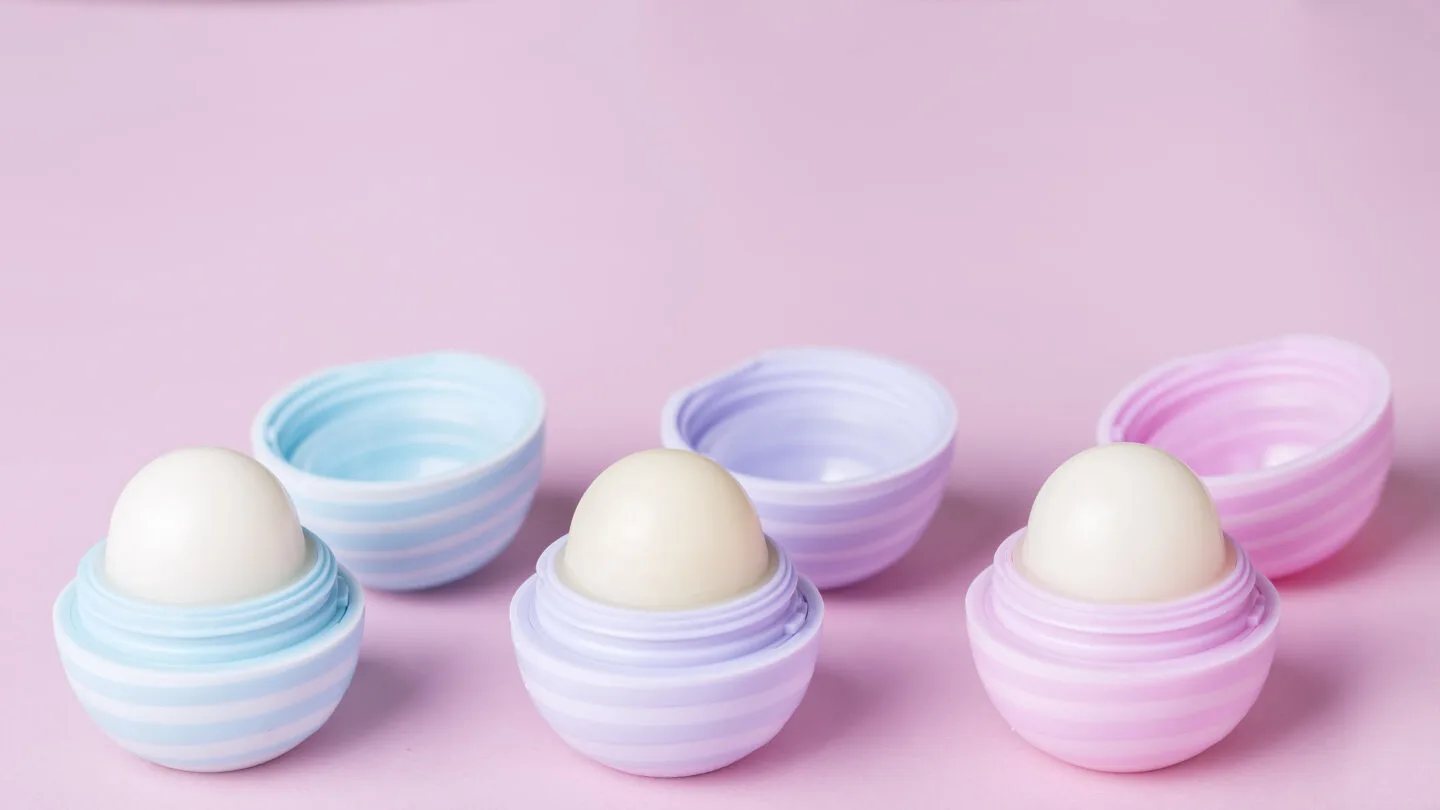 Is EOS Lip Balm Good For Your Lips?
EOS lip balm is a great way to keep your lips hydrated and looking healthy. It comes in a variety of flavors – some of them even have SPF15 sun protection.
The unique shape of the pod makes it easy to apply, and the ingredients used in the balm are natural, such as shea butter, coconut oil, and jojoba oil – all of which help keep your lips moisturized and protected.
Also, the EOS lip balm is affordable and readily available online and in stores. In fact, many well-known celebrities swear by EOS lip balm. I'm a big fan of the EOS lip balms myself, and their fruity scents are all delicious.
Is It Safe To Use EOS Lip Balms (Following The Resolved 2016 Lawsuit)?
Yes, it is safe to use EOS lip balms. This follows a resolved 2016 class-action lawsuit against the company that alleged the lip balm caused allergic reactions in some users.
Since then, EOS has addressed the concerns and taken several measures to ensure that their products are safe for consumers.
These measures include reformulating the balms to eliminate any known allergens and adding additional labeling to inform consumers of the potential risk of an allergic reaction.
As a result, EOS lip balms are now free from any suspected allergenic or sensitizing active ingredients and have been approved by the FDA as safe.
Furthermore, EOS now operates with transparency and works closely with an independent safety panel to ensure the safety of their products.
Therefore, you can feel confident using EOS lip balms without worrying about an allergic reaction.
Do EOS Lip Balms Cause Allergic Reactions Due To Allergens?
EOS Lip Balms are popular and come in a variety of flavors, such as Grapefruit, Strawberry Sorbet, and Blueberry Acai.
The main ingredients in the balm are natural oils like Shea Butter, Sunflower Seed Oil, Beeswax, and coconut oil.
However, many people have suffered allergic reactions to these products due to their use of added fragrances and artificial colors.
People with sensitive skin are especially prone to developing an allergic reaction after using EOS Lip Balms. Symptoms can include redness, rash, itching and swelling at the site where the product has been applied.
It's important to take precautions when using any beauty product as they can all cause skin reactions depending on their composition.
If you experience any discomfort from using an EOS Lip Balm, it's best to stop immediately and consult your doctor or pharmacist for advice on further treatment.
They may advise you against further use of this lip balm, or may suggest switching brands for a safer option.
Always read the labels carefully before purchasing any beauty products, so you know what is included in them before applying them to your skin.
In some cases, avoiding additional fragrances or dyes may be enough to avoid any potential allergic reaction caused by EOS Lip Balms, since they usually contain only natural ingredients like Shea Butter and Coconut oil anyway.
What Are The Benefits Of Using EOS Lip Balms?
EOS lip balms are a revolutionary and innovative product on the market. These balms provide users with a host of benefits and advantages over typical, conventional lip balms.
Not only do EOS balms have a unique and stylish appearance – offered in pastel colors, fruit scents and several other fun shapes – they are also packed with nourishing natural ingredients that can deeply hydrate dry lips.
Shea butter, jojoba oil, vitamin E and several other botanical waxes are just some of the natural ingredients included in these products to help keep your lips feeling soft and supple far longer than most traditional lip products.
Many of the EOS lip products contain SPF protection to protect against sun exposure damage.
Not only do EOS lip balms look good, but they actually work too, delivering on the claims to hydrate and nourish the lips.
Does EOS Make Your Lips More Chapped?
With sensitive skin, it is important to be careful about trying new beauty products. EOS lip balm has been on the market for many years, and its entrance has created a lot of buzz among skin care fans.
Many people worry that using EOS could make their lips drier than before or even lead to chapping, especially if they have sensitive skin.
However, research shows that most of the ingredients in the product are hydrating and soothing, making it a great choice for sensitive-skinned individuals.
They provide lasting protection from the elements while helping nourish and protect lips, without being too chappy or drying out easily.
Can EOS Lip Balms Help Cracked Lips?
Yes, EOS Lip Balms can help to treat cracked lips. Cracked lips, or chapped lips, tend to be a common problem that many people face in the winter months when the weather is cold and dry.
Usually, these cracked lips can be caused by dehydration as well as harsh winds and temperatures.
EOS Lip Balms are formulated with ingredients such as shea butter, jojoba oil and antioxidants which hydrate and soothe skin on the lips while protecting them against environmental damage due to its special blend of oils.
The best lip balm from EOS, also have vitamins C and E, which helps nourish the delicate skin around your mouth.
Since our lips do not contain any sweat or oil glands like other parts of our body do, it's important for us to take extra care with products specifically created for this area.
Hence why dermatologists recommend lip balms like those from EOS to treat chapped lips, since they contain natural ingredients that are perfect for supporting healthy-looking skin around our mouths.
Regular use of these balms will provide long-lasting moisture that we need throughout the day due to their special blend of hydrating oils.
Therefore, using an EOS Lip Balm can definitely help you get rid of your cracked lips quickly, as well as providing protection against future damage due to its moisturizing properties.
Are EOS Lip Balms Cruelty Free and Vegan?
The good news for EOS fans is that the company is opposed to animal testing and all of its products are 100% cruelty free.
Their lip balms are never tested on animals. EOS prides itself in its commitment to delivering healthy and safe products while avoiding any unnecessary harm or risk to animals.
The brand's philosophy of 'beauty with a conscience' has resonated with millions. Although some of their products are not vegan.
So, make sure you check the ingredients list of each individual product, to double-check if it's vegan or not, if vegan beauty products are important to you.
Summary
All in all, EOS lip balms are a great choice. They come in a variety of fun flavors and colors, smell amazing, and are packed with nourishing, hydrating ingredients.
Furthermore, the company takes great measures to ensure that its products are safe and non-allergenic, with an affordable range of products for the lips, face and body.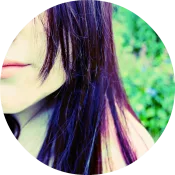 Hi, my name is Gemma, and I'm the owner of MakeupMuddle.com. I'm a true beauty obsessive, and love writing about anything to do with beauty – I have been a beauty writer since 2012.
As well as owning Makeup Muddle, I also own GemmaEtc.com, and love sharing my thoughts and feelings about the greatest (and not so great) beauty products!