Are you considering buying Dior cosmetics but wondering whether the company is cruelty free?
In this blog post, we'll take a look at Dior's animal testing policy and see, is Dior cruelty free? Keep on reading for the Dior cruelty-free and vegan status.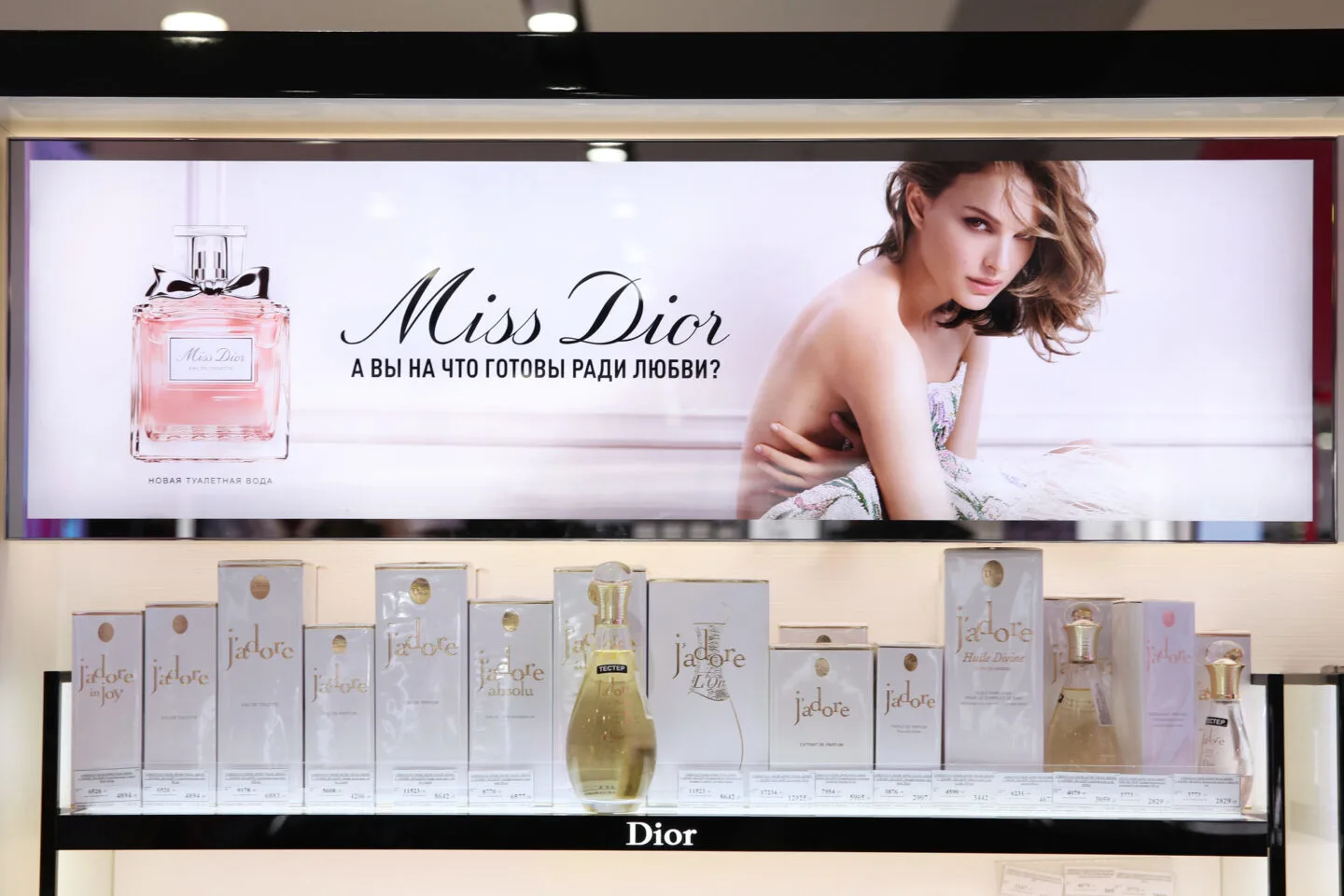 Who Is Dior?
Dior Beauty is a luxury beauty brand that is known for its sophisticated, modern and timeless products.
The company was founded in 1946 by fashion designer Christian Dior and has been producing high-end cosmetics ever since.
From their classic makeup to their trendsetting skincare products, they offer something for everyone.
Their signature J'adore fragrance continues to be one of the most popular fragrances across the world.
Today, Dior Beauty provides an array of luxurious products that cater to all skin types and beauty needs.
From foundations, primers and blushes to lipsticks, eye shadows, mascaras and more — they have everything you need to achieve a polished look.
They also offer tools such as brushes, sponges and tweezers that help you apply your makeup perfectly every time.
In addition to makeup items, Dior also offers a wide range of facial care products, including cleansers, serums and moisturizers.
These are designed with advanced technologies which aim at nourishing the skin from within while leaving it looking flawless on the outside.
Who Is Dior Owned By? Who Is The Dior Parent Company?
Dior is one of the world's leading luxury fashion houses, founded in 1946 by French designer Christian Dior.
The company designs and sells ready-to-wear products including haute couture, leather goods, accessories, perfumes and cosmetics.
In 2017, it was estimated that Dior had a total brand value of almost $17 billion.
The majority stakeholder of the parent company LVMH Moët Hennessy Louis Vuitton (LVMH) is Bernard Arnault, who acquired PPR's shares for 13 million euros in 2002.
LVMH gained control of Dior when its purchase reduced PPR's controlling interest to 50%.
By thus exercising partial control over Dior, Arnault became chairman and CEO at the same time.
The House of Dior has been central to LVMH since 1989 as it accounts for approximately 15% of their revenue with profits estimated at nearly 2billion euros annually.
As a result, the family-run LVMH Group provides considerably higher levels of investment than smaller companies competing in the Fashion industry can manage.
Consequently, since its purchase by LVMH in 1989, due to an increase in sales figures and public awareness.
The House of Dior has grown rapidly into one of the most successful names not only within France but around the world, with more than 300 stores located across four continents.
What Are The Key Dior Ingredients?
The key ingredients of Dior are a number of natural oils and extracts that provide the skin with healthy benefits.
Some of these include rosehip seed oil, jojoba oil, apricot kernel oil, macadamia nut oil, evening primrose oil and squalene.
Rosehip seed oil is known for its antioxidant properties and helps to reduce signs of aging such as wrinkles and age spots. Jojoba oil is also beneficial for maintaining moisture levels in the skin.
Apricot kernel oil is used as an emollient to soften the skin while macadamia nut oil provides nourishment with vitamins A and E.
Evening primrose is a rich source of omega-6 fatty acids to help protect the skin from environmental stressors while squalene works to maintain hydration levels in the skin.
As well as these natural oils, Dior's products also contain vitamins B5, C, E and F which work together to fight free radical damage associated with aging while increasing collagen production to keep skin looking young and vibrant.
Powerful antioxidants like green tea extract are present in many Dior products, helping soothe inflammation caused by stress or other factors on the skin.
As well as providing protection against environmental aggressors like UV radiation or air pollutants.
Is Dior Cruelty Free?
Dior is not cruelty-free because they test their products on animals, so they can sell their products in China.
So, no, Dior is not a cruelty-free brand. Although this practice has been phased out in many countries, it is still used in some parts of the world where animal testing is required by law.
Unfortunately, Dior chooses to sell their products in mainland China, which follows these laws, and therefore must test on animals for safety regulations
Meaning Dior does not meet the standards for being cruelty-free, as Chinese beauty brands require tests with products on animals before being sold.
Despite making promises to be more conscious of animal rights practices, they have yet to actually enact any policies or procedures that prevent any form of animal testing altogether.
Since companies do not need to disclose if they conduct or pay for animal testing done outside its direct control.
It can be problematic when trying to assess whether a product has been tested on animals by them directly.
This makes verifying a company's status as cruelty-free an incredibly difficult task.
But there are ways consumers can consider other factors besides official statements from brands before purchasing beauty products.
Consumers should seek out third-party certifications that guarantee a company's commitment to cruelty-free practices and look out for symbols such as PETA's 'Cruelty Free' emblem.
What Is The Dior Animal Testing Policy?
Dior Animal Testing Policy, or DATP for short, is an animal testing policy that Dior has adopted in recent years.
In line with EU regulations, Dior does not accept or endorse any form of animal testing on its products.
However, this does not make the luxury fashion house a cruelty-free enterprise. Since some of its products are available in China.
Where animal testing is required by law – their beauty items might have been tested on animals before reaching the hands of consumers and customers.
As such, Dior cannot be considered a cruelty-free brand, as it does abide with government regulations which mandate the need to test cosmetics on animals in China.
To make matters worse, Chinese laws also require foreign companies to provide their own safety data sheets which would include results from tests conducted both inside and outside of China, such as those done in Europe or North America.
To properly enforce its Animal Testing Policy, Dior ensures that all its suppliers and laboratories agree to refrain from performing any kind of animal testing at any time during the research or production process.
This applies mostly towards finished products but also extends to ingredients used during manufacture.
Certain raw material suppliers may have their own protocols when it comes to animal welfare and protection; these must be followed strictly by affiliates who are contracted by Dior as part of the fulfillment process within supply chain operations and management activities.
Finally, since 2017, Chinese authorities now allow non-animal tested cosmetic products to enter the mainland via special permit issued by CODA (China Food and Drug Administration).
Therefore brands like Dior can potentially bypass traditional rules when it comes to conducting product tests involving animals whilst still satisfying local regulations applicable within the market segment they wish to penetrate the country's larger economy structure.
What Is The Dior Leading Role In Eliminating Animal Testing To Become Fully Cruelty-Free?
Dior is taking a leading role in eliminating animal testing to become fully cruelty-free.
The fashion house has pledged that it will no longer use any material tested on animals, ensuring that its products are 100% vegan, with no natural or artificial components derived from animals.
They have also committed to never commissioning any form of animal testing in the future.
To ensure this promise is kept, they have invested heavily in developing alternative methods of safety testing that does not involve animals.
Such techniques include using artificial skin simulations to replicate human reactions and ingredients being independently evaluated for toxicity and potential hazards before coming into contact with consumers.
Dior takes the extra step of auditing factories throughout its supply chain to guarantee that all materials used meet their high standards of ethical sourcing and humane production practices.
Furthering their efforts towards becoming a truly cruelty-free label.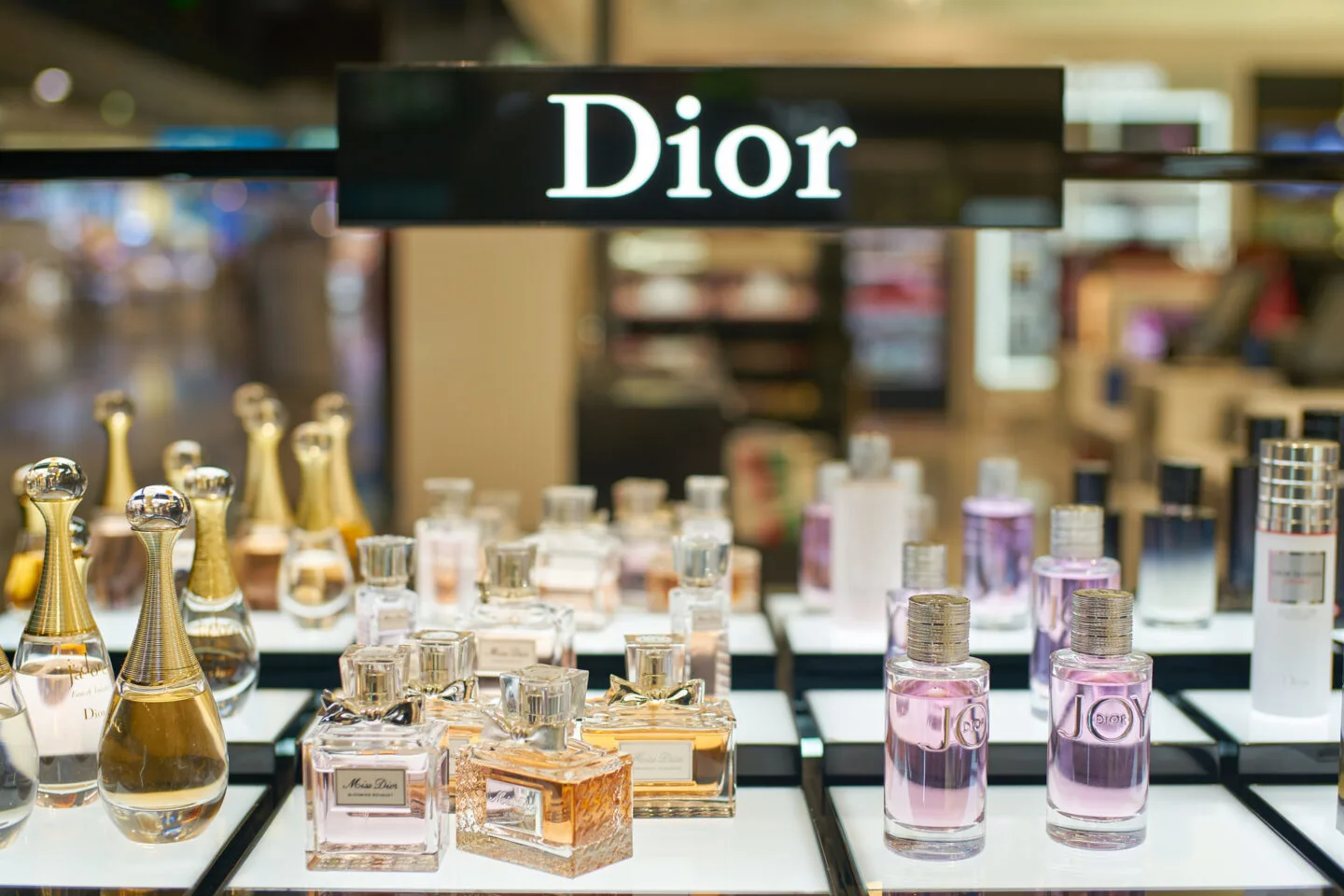 Is Dior Sold In China?
Dior beauty products are sold in China and sadly, any brand sold in the country cannot be considered cruelty-free.
ince the Chinese government requires that all beauty items must pass animal testing before they can be sold, Dior is unfortunately not considered cruelty-free.
This means that their products have been tested on animals at some point during development or production.
Unfortunately, even though China is currently taking steps to lessen the amount of animal testing it requires for beauty items.
From 2021 onwards, only non-special use products will receive this exemption.
And in 2023 all beauty products going into circulation within mainland China will again require animal testing.
As such, if you wish to support a cruelty-free beauty brand, then Dior may not be the best choice for you due to its presence in China.
Best Cruelty-Free Alternatives To Dior
Dior is one of the world's leading luxury beauty brands, but unfortunately, they do not offer any cruelty-free alternatives.
Fortunately, there are several alternative beauty brands that do not test their products on animals, so you can still enjoy their high-quality and luxurious products without compromising your values.
One such brand is Tarte cosmetics, a vegan and cruelty-free cosmetics company based in the USA who do not test any of their products on animals.
All of Tarte's products are crafted with natural ingredients that are safe for sensitive skin and contain no sulfates, parabens or phthalates.
Their beautiful array of makeup will satisfy even the pickiest makeup lover.
For a more affordable option, NYX Professional Makeup offers an incredible range of Cruelty Free cosmetics at fantastic prices.
Their gorgeous matte lipsticks and dynamic eyeshadow palettes come in a selection of shades to suit all skin tones and personalities.
Plus, they're certified by PETA as both vegan and cruelty free.
Another great option for luxury beauty with no animal testing is Urban Decay Cosmetics, whose 'Naked palette' has become iconic within the beauty industry for its highly pigmented shades, perfect for creating epic eye looks day or night.
Founded by an animal rights activist, Urban Decay believes in providing customers with clean cosmetics which are created entirely from synthetic materials not derived from animals.
Deciding to abide by their founder's promise, Urban Decay have never tested any of their products on animals, nor have they ever commissioned another company to do it for them – making it easy to make guilt-free purchases.
Why Are Makeup Products Tested On Animals, As Required By Law In China?
Makeup products are tested on animals in China as required by law to ensure the safety and effectiveness of these products.
Animal testing is often used to simulate how a certain product might affect human consumers; however, it can be extremely cruel and unnecessary.
In recent years, there has been a growing recognition that alternatives to animal testing exist.
These alternatives include cell cultures, computer simulations and scientific methods that avoid using living creatures.
However, not all countries have adopted these more humane methods yet, so animal testing remains commonplace in China for now.
With more awareness and regulations set up to protect animals from such cruelty.
Hopefully in the future other safe methods will replace this outdated practice of animal testing for cosmetics and other personal care items.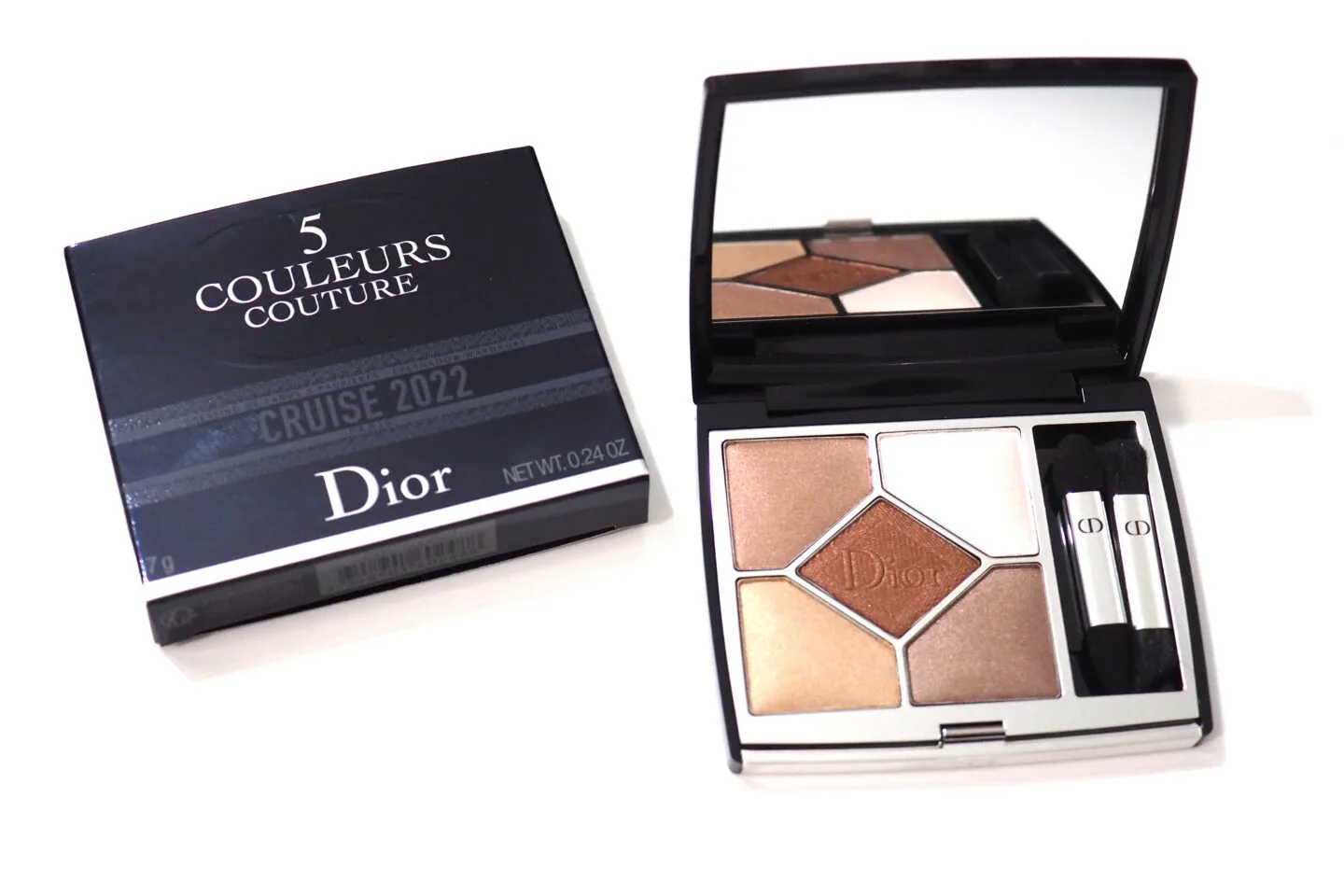 What Is PETA Stance On The Dior Cruelty Free Status?
PETA (People for the Ethical Treatment of Animals) stands firm in its stance that Dior is not a cruelty-free brand.
Despite the claims that Dior has taken steps to end animal testing, PETA says the company still uses animal ingredients and there is no proof they have stopped buying them from suppliers who test on animals.
Their products are sold in China, which requires companies to submit products for animal testing by government authorities before they can be sold in stores.
This means that Dior's products will be tested on animals, even if the ingredients weren't originally tested on animals themselves.
PETA provides clear resources and tools on their website to help consumers understand what it takes to be truly classified as cruelty-free and why, despite any claims being made, Dior does not meet these criteria.
Is Dior Vegan? Does Dior Have Vegan Products?
Dior is a popular luxury brand that produces makeup and skin care products.
But is Dior vegan? While they do not label their products as such, many of them are vegan-friendly.
One indication that a product might be suitable for vegans is whether it has been certified by the Leaping Bunny Program.
An organization which certifies that a cosmetic brand does not test on animals in 2023, and doesn't contain animal-derived ingredients.
Unfortunately, this certification does not guarantee that the product is completely free from animal-derived sources or ingredients, but it could still be vegan-friendly.
It's important to note that Dior does not explicitly state which of their products contain animal derivatives or have been tested on animals.
However, customers can reference the ingredient labels before purchasing any items to get an idea of what ingredients may contain animal sources or have been tested on animals.
For example, some of Dior's most popular cosmetics may contain ingredients such as beeswax and carmine (which comes from crushed insects).
It should also be noted that some Dior skin care lines have become increasingly more vegan-friendly in recent years.
While they aren't labeled "vegan," these lines may use plant-based oils and extracts instead of animal derived ones.
Luxury Brand Beauty Vegan Alternatives To Dior
Vegan alternatives to Dior offer a plethora of beautiful beauty products that are completely cruelty free.
Many vegan, non-toxic, and plant-based cosmetics contain natural ingredients like essential oils and vitamins, while providing the same results as traditional makeup products.
From foundations to lipsticks and eyeshadows, there's something for everyone when shopping for vegan makeup brands.
One example is Axiology Beauty, which specializes in organic and sustainable luxury lipsticks made from organic fruit waxes instead of petroleum jelly or animal fats.
Axiology offers an array of shades, ranging from pale pinks to bold reds and purples.
Another great option is Elate Cosmetics, which provides natural alternatives for all your makeup needs with their clean mineral line of cosmetics.
They also have a range of tools like brushes made with biodegradable bamboo handles that can help complete any look without harming the environment.
Finally, Pacifica Beauty provides a wide selection of vegan makeup products, from eyebrow pencils to mascaras.
All while staying affordable, so you don't have to break the bank when trying out these new options.
Do Dior Products Contain Parabens?
Do Dior products contain parabens? The answer is yes, some Dior products do contain parabens. Parabens are preservatives used to prolong the shelf-life of beauty products.
They can be found in a wide variety of cosmetics, including lotions and creams, shampoos and conditioners, foundations and powders, as well as a number of other beauty products.
The use of parabens has caused concern due to potential health risks, but it is important to note that not all parabens are created equal – some have been deemed safer than others when used correctly.
Therefore if you're concerned about using Dior products containing parabens, it's best to research their ingredients before making a purchase decision.
Is Dior Sustainable?
By using renewable energy sources, eliminating toxic ingredients from its formulas, investing in technology to find more environmentally friendly production methods.
And working closely with NGOs to promote sustainability awareness, Dior Beauty is taking steps toward being more eco-friendly than ever before.
In addition to this commitment to sustainability through ethical sourcing and manufacturing processes within its supply chain, the company has also made a conscious effort to reduce waste across all product lines.
Its Eco Product packaging uses up to 70% less paper and plastic than traditional packaging designs while still providing an aesthetically pleasing experience for customers.
By providing beauty products that are good for both people and the planet, Dior Beauty demonstrates that corporate responsibility can be achieved without compromising on quality or luxury.
Moreover, the company's exciting collaborations with female entrepreneurs such as Kim Kardashian West and Rihanna showcase their commitment to diversity in their industry.
Something which can only be seen as a positive step on the road towards becoming a truly sustainable brand.
Summary
Dior is not cruelty-free, as their products are sold in China. Although the company does try to reduce its animal testing practices, they are still not considered 100% cruelty-free due to this factor.
They may use some natural ingredients and have taken steps toward sustainability, but their animal testing policy means they cannot be classed as one of the top vegans or cruelty-free brands on the market.
However, there are plenty of options available that don't compromise your values while still providing excellent quality makeup products.
By looking out for third-party certifications or recognized symbols such as PETA's 'Cruelty Free' emblem when shopping.
You can make a conscious decision about which brands you choose to support with your beauty spending habits.
*This post contains affiliate links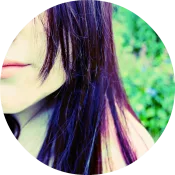 Hi, my name is Gemma, and I'm the owner of MakeupMuddle.com. I'm a true beauty obsessive, and love writing about anything to do with beauty – I have been a beauty writer since 2012.
As well as owning Makeup Muddle, I also own GemmaEtc.com, and love sharing my thoughts and feelings about the greatest (and not so great) beauty products!