COSRX is one of my all-time favorite skincare brands, but you might be wondering, is COSRX cruelty free?
Perhaps you want to know whether COSRX is a cruelty-free brand, and if they have vegan products?
Well, I'm going to share the answers to those questions, and a lot more, from the popular Korean skincare brand. So, keep on reading about the COSRX cruelty-free and vegan status.
Who Is COSRX?
COSRX is a premier Korean beauty brand that specializes in developing innovative, natural and effective skin care products.
Founded by two young entrepreneurs in Korea, they sought to create quality skin care at an affordable price point.
Their mission is to provide customers with simple yet effective solutions for various skin concerns such as dryness, acne, wrinkles, and more.
The majority of their products contain natural ingredients like propolis extract, aloe vera leaf juice powder and tea tree oil which are known for their calming properties and protective benefits.
COSRX also focuses on redefining cosmetic standards by emphasizing healthy ingredients over harmful synthetic chemicals often used in other conventional skincare products.
They have built a cult following due to their high-quality formulations at accessible prices within the K-Beauty market.
Especially its bestselling Hydrium line of hydration-centric facial serums and essences, which deeply penetrate the skin's surface for long lasting hydration without leaving sticky residues or irritating sensitive skin.
With its commitment towards providing scientifically based ingredient combinations formulated with safe but powerful actives to treat a variety of dermatological concerns at first use.
There's no doubt that this popular Korean beauty brand will continue to rise even more.
Who Is COSRX Owned By? Who Is The COSRX Parent Company?
COSRX is a South Korean brand of skincare and beauty products. It is owned by a parent company that tests, researches and creates innovative skin-care solutions based on customer feedback.
COSRX stands for "Cosmetics+Rx" which signifies the company's mission to create effective products with minimal ingredients.
The parent company behind COSRX was founded in 2000 and has become one of the most well-known brands of cosmetics in Korea over the years due to their commitment to research, development and innovation.
COSRX currently offers a wide range of products from moisturizers, cleansers, exfoliators, serums, masks and toners.
They strive towards maintaining a natural approach to skin care, while being conscious of harmful chemicals used in other cosmetic lines.
In addition to creating products that meet the needs of customers worldwide.
COSRX is also dedicated to giving back through its various charity campaigns.
Donating funds for clean water projects in South Africa or helping communities affected by natural disasters like floods or earthquakes.
The parent company behind COSRX is called Cowell E Enterprise Co., Ltd., located in Seoul, South Korea.
The team at Cowell E Enterprise truly believes that science can improve our lives if used responsibly.
Which underpins the brand's product development process as they test every formula before making it available for purchase by their customers around the world.
Is COSRX Cruelty Free?
COSRX is a popular skin care brand known for its quality ingredients and innovative products, but one of the big questions some customers have had is whether COSRX is cruelty free.
The answer is yes – COSRX has confirmed that they do not test any new products or existing products on animals.
And they do not use any animal-derived ingredients in their formulas either.
They are certified cruelty-free by both PETA and Leaping Bunny Certification.
This means that all of their own brands, including COSRX, will never involve tests on animals when it comes to manufacturing or product development.
Customers can feel confident that the products they buy from COSRX are completely cruelty-free as no part of the production process involves animal testing at any stage, nor does it contain ingredients derived from animals.
This attitude towards caring for animals extends to all of their supply chain activities, ensuring that all materials used in their final product are ethically sourced as well.
By choosing COSRX owned brands, consumers can rest assured, knowing they're making a conscious decision to purchase ethical beauty products that don't contribute to animal cruelty in any way.
What Is The COSRX Animal Testing Policy?
COSRX is cruelty-free, and never tests products on animals or uses ingredients derived from animals that have been tested on animals.
This means that all products sold by COSRX are guaranteed to be 100% vegan and cruelty-free.
On top of this, COSRX is also certified as a cruelty-free company by both PETA and Leaping Bunny.
Consumers can be sure that their purchases are not being used to harm innocent creatures in any way.
However, one interesting thing about the COSRX animal testing policy is the use of snail mucin in their products.
Snail mucin is a popular ingredient used in facial creams and serums due to its hydrating properties and ability to reduce inflammation.
While it may seem like an ingredient could not possibly come from non-animal sources, this couldn't be further from the truth when it comes to snail mucin.
Snail mucin itself does not come from any kind of animal testing because snails aren't harmed during the harvesting process.
Instead, snails secrete protective slime whenever they sense danger, which can then be collected without harming them at all.
So, while some people may get nervous seeing snail mucin listed as an ingredient in products like those by COSRX.
It really shouldn't worry them since there was absolutely no harm done to any living creature throughout its production process whatsoever.
What Is The COSRX Leading Role In Eliminating Animal Testing To Become Fully Cruelty-Free?
COSRX is playing a major role in eliminating animal testing to become fully cruelty-free.
The independent Korean beauty brand has been vocal about its commitment for several years, and it continues to work towards creating the most ethical products possible.
Every product currently available from COSRX is registered cruelty-free with PETA and Leaping Bunny – two reputable organizations that monitor companies' use of animal testing.
Under their strict oversight, COSRX ensures that none of its ingredients are tested on animals nor do they contain any ingredients derived from animal sources.
Their parent company, AmorePacific, takes a proactive stance against animal testing by signing the Humane Cosmetics Standard (HCS).
Through HCS' stringent requirements, AmorePacific makes sure that all of its subsidiary brands, including COSRX, comply to create a completely cruelty-free supply chain.
Their ingredient list is carefully monitored as well and only includes natural, safe ingredients for consumers.
All raw materials used in COSRX's products undergo rigorous safety tests before putting it into production, so customers can rest easy knowing their items are safe for use.
The brand also ensures successful results through conducting various clinical tests on humans rather than on animals.
Becoming one of the first few cosmetics companies to practice such ethics worldwide.
With these efforts, COSRX remains dedicated towards becoming completely free from animal testing while delivering high quality skincare solutions to customers around the world.
Is COSRX Sold In China?
COSRX, a cult-favorite Korean skincare brand, is not sold in China. This is because animal testing is required for cosmetics and personal care products is required to sell their products in the country.
While some of their parent companies have distribution locations there, COSRX does not adhere to the animal testing laws that exist in the Chinese market due to ethical reasons.
COSRX's parent company, Carver Korea Corporation, has several locations in China where they manufacture and distribute other brands' products, but COSRX does not actively participate or own any of these distributions.
They do, however, have an official website for Chinese customers where users can view the brand's product details and shop online using international payment methods.
This proves that while COSRX may not be able to sell within China itself without resorting to animal testing.
They are still committed to providing access to their products for customers located outside the country.
Overall, while it's unfortunate that this beloved Korean skincare brand cannot physically exist within mainland China due to its policies on animal testing.
COSRX has done well by making sure their customers outside of Mainland China can still purchase and benefit from their cruelty-free products.
Why Are Skincare Products Tested On Animals, As Required By Law In China?
The law in China requires that skincare products be tested on animals to ensure they are safe enough for human use.
This testing is necessary to protect the public from potentially unsafe or harmful ingredients and chemicals commonly used in beauty and skin care products.
The Chinese government recognizes that the test results from animal studies can help identify any potential hazards and risks associated with using a particular product, giving consumers more confidence when making their purchases.
These tests also help ensure that manufacturers respect safety regulations when creating new formulations of their products, as well as confirming the accuracy of existing labeling requirements.
Animal testing helps indicate if there may be an adverse reaction or irritation caused by particular ingredients in cosmetics or other beauty products, ensuring that these items are safe before entering markets across China.
What Is PETA Stance On The COSRX Cruelty Free Status?
PETA's stance on COSRX's cruelty-free status is clear: they don't test any of their products or ingredients on animals.
COSRX offers a variety of beauty products, including skin care and hair care, that are free from animal products, so there's no need to test their products or ingredients on animals.
As well as refusing to use animal testing for its own brand, COSRX also requires all suppliers it uses throughout the world to comply with the same standards.
This means that all raw materials used by COSRX must come from suppliers who have never tested their products or ingredients on animals to be considered cruelty-free by PETA.
As such, the ethical stance of this brand demonstrates an impressive commitment towards protecting animals and promoting a cruelty-free future.
Is COSRX Vegan?
COSRX is a brand that has become increasingly popular recently due to its natural skincare products and minimalist packaging, and following on Instagram. But is COSRX vegan?
The answer is complicated, as not all products are vegan. While COSRX does not typically make vegan claims for any of their products, there are some products that fall into the "vegan-friendly" category.
This means that while not all of their products contain animal ingredients such as snail mucin, beeswax, honey, squalene, and lanolin – all of which are animal derived ingredients.
Those that do have other reasons why they may still be considered suitable for vegans—such as the product being tested on animals or containing animal derivatives or byproducts.
For example, although COSRX's Advanced Snail 96 Mucin Power Essence contains a derivative of snail mucin.
There are no other animal derivatives or byproducts used in the manufacture of this product.
Despite this fact, many vegan shoppers opt to avoid all products containing animal ingredients and therefore will not purchase anything from COSRX, regardless of whether it meets their ethical standards or not.
That said, it should also be noted that major changes could come to the brand by 2023; according to their website.
They intend to transition more towards being a fully vegan brand, with more vegan options available in stores across North America and Europe at that time.
Until then, though, some of COSRX's existing products remain non-vegan while others may fit within certain definitions of "vegan-friendly".
So, if you're looking for a 100% cruelty-free and completely vegan brand, then consider looking elsewhere until 2023.
When most (if not all) of COSRX's products are likely to be certified as free from animal derivations and byproducts, making them vegan-friendly.
Do COSRX Products Contain Parabens?
All of their products are specifically formulated without any parabens or other harmful ingredients, making them ideal for those with sensitive skin.
COSRX has built a reputation as one of the leading K-beauty brands, thanks in part to their commitment to using only natural and organic ingredients.
In addition to being void of parabens, all of their products feature good-for-you ingredients like natural plant extracts, vitamins, and antioxidants that nourish your skin.
From exfoliators and overnight masks, to cleansers and moisturizers — there's something for every skin type at COSRX.
These safe and effective formulas have earned them many accolades from beauty experts worldwide.
While COSRX does not use parabens in any of its formulations, they do, however.
Include certain preservatives such as phenoxyethanol which can be found in some of their products.
However, this ingredient is much milder on the skin than traditional preservatives like parabens, and not toxic.
Since customer satisfaction is important to them, all of their formulas undergo rigorous testing before being released on the market.
So customers can trust that they contain mostly safe ingredients that help keep your complexion looking healthy and youthful over time.
Is COSRX Product Packaging Recyclable?
COSRX stands out from other skincare companies when it comes to the environmental sustainability of their product packaging.
All COSRX products come in recyclable and reusable packaging, which is both convenient and eco-friendly.
The majority of the brand's packaging is made with recycled materials, such as cardboard and plastic, that can be recycled again after being used.
Additionally, they use only biodegradable materials for their shipping boxes, eliminating waste even further.
When it comes to skin care bottles and containers, COSRX uses PET or HDPE plastic that are fully recyclable and free from toxins like BPA.
They also have airless pumps, which don't require any additional packaging components at all.
So, you get your product without generating extra waste. You can also purchase refills for these products to reduce waste even more.
90% of their labels are printed on FSC certified paper derived from responsibly managed forests with low-impact dyes.
So customers know what's in the bottle without filling landfills with non-recyclable labels.
COSRX takes steps to ensure their commitment to reducing the environmental impact of their product design and production process throughout every step in the life cycle of each item they produce.
Right down to selecting sustainable packaging alternatives that help consumers maintain an ecological balance while still getting quality beauty products delivered right to their doorsteps.
Summary
COSRX is a popular Korean beauty brand that offers all-natural and effective skincare solutions at an affordable price point.
They are certified cruelty-free by both PETA and Leaping Bunny Certification, meaning that none of the ingredients they use or products they develop involve animal testing in any way.
Their parent company, AmorePacific, has made great strides towards becoming a completely cruelty free business with its Humane Cosmetics Standard initiative.
All raw materials used must be sourced from suppliers who have never tested on animals, while their products undergo extensive safety tests before they reach consumers.
Although not all of their products are vegan due to some animal derived ingredients like snail mucin present in some items.
COSRX still remains committed to its ethical stance against animal testing and aims to transition towards a fully vegan brand by 2023.
In addition to their commitment to ethical product standards, COSRX also prioritizes sustainability with recyclable packaging materials and FSC certified paper for their labels.
*This post contains affiliate links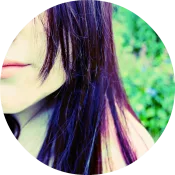 Hi, my name is Gemma, and I'm the owner of MakeupMuddle.com. I'm a true beauty obsessive, and love writing about anything to do with beauty – I have been a beauty writer since 2012.
As well as owning Makeup Muddle, I also own GemmaEtc.com, and love sharing my thoughts and feelings about the greatest (and not so great) beauty products!