When it comes to treating acne, there are many questions that people have. Is Cetaphil Lotion good for acne? In this article, I'll share the benefits and drawbacks of using Cetaphil Lotion as a part of your skincare routine, so you can make an informed decision on whether this lotion is right for you.
Who Is Cetaphil As A Brand?
Cetaphil is a well-known skincare brand that was founded in 1947. They are known for their gentle, non-sensitizing and non-comedogenic products.
Their philosophy is based on the principle of patient care, as they strive to provide "dermatologist recommended" solutions to skin problems. By doing this, Cetaphil has become an icon in the industry for providing effective, safe and clinically proven skincare products.
Cetaphil is most well-known for its range of gentle cleansers and moisturizers which help to protect the skin from moisture loss, pollution or irritants like soaps and fragrances.
Its formulations have been specifically designed with sensitive skin in mind to help reduce redness or irritation normally associated with harsh chemical products.
The company also offers a selection of sunscreens that contain broad-spectrum UVA/UVB protection using zinc oxide as the active ingredient, which helps protect against sunburns and skin damage caused by over exposure to UV rays.
Their skincare line includes specialized treatments such as anti-aging creams containing retinol, smoothing serums and blemish control lotions tailored towards different skin types.
Overall, Cetaphil's goal remains steadfast: to provide dermatologist recommended solutions that meet individual customers' needs while ensuring safety standards are met every step of the way.
Offering both quality ingredients backed by science and clinical evidence at affordable prices all over the world, it's easy to see why this highly respected brand remains a top choice among many consumers looking for reliable skincare solutions.
What Are The Key Ingredients Within Cetaphil Skin Care Products?
Cetaphil products are a popular skin care line and have become a staple in many households. The key ingredients of Cetaphil products are designed to protect the skin barrier, lock in moisture and provide smoother skin.
They especially benefit people with sensitive skin by using mild cleansing agents that don't irritate or dry-out their delicate complexions.
Some of the key ingredients include emollients, which replenish lost moisture and improve hydration; glycerin to draw more water into the surface of the skin; dimethicone for soothing relief from irritation; Vitamins A and E to help renew cells and prevent damage from free radicals; and sunscreens to offer protection from damaging UVA/UVB rays.
Whether you choose Cetaphil or another brand like it, following a good skin care regimen is essential for maintaining healthy looking skin.
This should include;
cleaning your face with gentle cleansers twice daily
applying moisturizer right after washing your face (to lock in hydration)
protecting yourself against ultraviolet radiation with sunscreen before going outside or tanning beds
exfoliating your complexion to remove old dead cells, allowing healthier cells to emerge creating smoother looking skin
Overall, Cetaphil has been around for decades because they know what ingredients work well together to provide effective results without irritating even the most sensitive of skins.
What Are The Most Popular Cetaphil Skincare Products?
Cetaphil is one of the most popular skincare brands in the market today. Known for its gentle, non-irritating formulations, Cetaphil products are often recommended by dermatologists as part of a regular skin care routine.
From cleansers and moisturizers to sunscreens and baby care products, there is something for everyone within the Cetaphil range. The most popular Cetaphil products include:
The Gentle Skin Cleanser is a mild cleansing lotion suitable for all skin types to remove dirt, oil, makeup and other impurities from the skin without stripping away moisture or causing irritation. It's an excellent choice for those with sensitive skin looking to keep their complexion clear and comfortable.
The Daily Facial Moisturizer SPF 15 provides everyday protection from UVA/UVB rays while hydrating the skin thanks to its lightweight formulation containing glycerin and Vitamin E.
This product helps to nourish the complexion while shielding it against environmental aggressors such as sun damage, which can accelerate signs of aging.
The Hydrating Eye Cream is designed to help reduce visible sagging around the eye area, as well as puffiness caused by environmental factors like lack of sleep or dehydration.
Its lightweight water-based formula quickly absorbs into the delicate eye area, leaving it feeling refreshed while softening wrinkles over time with regular use.
Finally, Baby Moisturizing Lotion is perfect for newborns whose delicate skin needs special treatment; this hypoallergenic lotion contains soothing ingredients such as organic shea butter that soften, nourish and protect baby's fragile skin, leaving it feeling softer than ever before.
These are some of the best selling items from Cetaphil, which demonstrate their commitment towards creating luxurious yet gentle skincare solutions suitable for every age group – from babies to adults.
Cetaphil Moisturizing Lotion
Cetaphil Moisturizing Lotion is a daily moisturizer that's suitable for all skin types. It helps to hydrate and strengthen the skin barrier, while restoring the skin's natural protective layer.
With its ultra-lightweight, non-greasy formula, Cetaphil nourishes the skin without leaving it feeling heavy or greasy. This lotion also works to provide essential moisture balance while still allowing your skin to breathe comfortably.
The benefits of this product are numerous. First, it's non-comedogenic, which means it won't clog pores and won't contribute to breakouts or other irritations associated with many other moisturizers on the market.
Due to the lightweight texture, you can apply multiple layers quickly and easily for more effective coverage when needed in drier weather conditions.
It contains both vitamin E and Pro-Vitamin B5, which help lock in moisture and protect against environmental damage and dehydration on hot days.
Cetaphil's hypoallergenic formulation makes it easy on sensitive skin, while still providing complete hydration all day long; even after washing your hands or face.
Cetaphil Moisturizing Lotion is an excellent choice for regular use as part of your normal skincare routine – either alone or paired with a facial cleanser for extra hydration if desired – thanks to its lightweight feel combined with its exceptional hydrating power and restorative ingredients.
Cetaphil Gentle Clear Mattifying Acne Moisturizer
The Cetaphil Gentle Clear Mattifying Acne Moisturizer is a lightweight, oil-free moisturizer designed specifically to help clear pimples and prevent breakouts.
Dermatologist's recommended product is ideal for acne prone skin. It helps to reduce excess oil, leaving your skin looking mattified with a matte finish.
Its light texture allows it to be absorbed quickly without leaving the skin feeling greasy or shiny.
The moisturizer also helps to soothe irritation while maintaining hydration levels in the skin, making it a great choice for those with sensitive and acne-prone skin types.
This powerful formula contains salicylic acid, which actively works on reducing acne breakouts and blemishes for clearer skin.
As well as niacinamide, which works as an anti-inflammatory agent that calms redness and helps improve your overall complexion.
The moisturizer also includes ceramides, which form protective barriers on the surface of the skin, helping retain moisture levels and reduce dryness associated with more severe forms of acne.
Cetaphil Gentle Clear Mattifying Acne Moisturizer provides effective relief for those struggling with any type of acne breakout by helping to clear existing pimples as well as preventing future ones from developing.
Cetaphil Clear Clarifying Acne Cream Cleanser
Cetaphil Clear Clarifying Acne Cream Cleanser is a daily facial cleanser specially formulated for those with oily and combination skin, to help acne and soothe acne areas.
It contains ingredients that are good for acne-prone skin, such as salicylic acid and glycerin, which help to clear breakouts and soothe the skin without over drying or irritating it.
This face wash deeply cleanses the pores to remove dirt and oil, helping to reduce excess shine on the face while also providing lightweight hydration. It also helps protect against future breakouts by preventing clogged pores.
The non-irritating formula has a creamy texture that glides onto the skin easily and rinses away quickly, leaving the skin feeling clean and fresh, and the skin feeling soft.
Cetaphil Clear Clarifying Acne Cream Cleanser offers long-term relief from severe acne, making it an ideal choice for those looking to keep their complexion clear throughout the day. Its regular use will ensure clearer, healthier, better-looking skin in no time.
Is Cetaphil Lotion Good for Acne?
Cetaphil is a widely used and popular lotion, often recommended for its ability to help those with oily skin.
It's also been touted as an effective acne treatment, making it especially attractive for those dealing with cystic acne or regular breakouts. It's definitely worth exploring to understand if it's true; Cetaphil is good for acne?
Let's start with how Cetaphil works on your skin: the gentle formulation helps remove excess oil and dirt while providing protection against environmental damage.
Which can be a major cause of acne breakouts. Cetaphil moisturizer can help strengthen the skin barrier, helping prevent bacteria from entering through weakened areas, such as around open pimples. So far, it looks like Cetaphil Good For Acne is a promising solution!
It should be noted that Cetaphil isn't just useful for oily skin–people with dry skin may find that their current moisturizers aren't enough to combat moisture loss caused by washing away natural oils too frequently.
In this case, using a great moisturizer like Cetaphil could help balance out dryness and reduce outbreaks associated with weakened skin barriers.
Overall, then, we'd recommend giving Cetaphil lotion a try if you're suffering from both dry and oily skin issues related to acne-prone areas – although the formula would work for everyone's skin, as the moisturizer helps moisturize the skin, fade acne scars, and helps clear and prevent breakouts all-in-one.
The best way to use the product would be to apply it twice daily for optimal results – once in the morning and again before bedtime after cleansing your face properly first.
Doing so will allow enough time between applications, so the lotion has time to absorb into your pores while unclogging them of any built up debris or sebum (oil).
Which Cetaphil Cleanser Is Best For Acne-Prone Skin?
People with oily, acne-prone skin can benefit from using Cetaphil cleansers and moisturizers. Cetaphil is specifically designed to help cleanse your skin without irritating it or stripping it of its natural oils.
Their oil-free products are ideal for those with blemish-prone skin because they use non-comedogenic ingredients that won't clog pores.
The Cetaphil Daily Facial Cleanser is one of the most popular facial cleansers for people with acne-prone skin because it is formulated to remove excess oil and dirt while helping to soothe existing breakouts.
It also contains aloe vera, which has anti-inflammatory properties that can help reduce redness and irritation caused by acne inflammation. Another great option, specifically created for people with oily skin, is the Cetaphil Pro Oil Removing Foam Wash.
This wash uses an invigorating foam texture to deep clean the pores while providing hydration to prevent over drying of your face.
Both these cleansers offer gentle yet effective ways to keep troubled faces looking healthy and clear without using harsh chemicals or scrubbing too harshly.
Which Cetaphil Face Moisturizer Is Best For Acne-Prone Skin?
Cetaphil offers several face moisturizers to meet the needs of acne-prone skin. The Cetaphil Gentle Clear Clarifying Acne Cream is formulated with 2% salicylic acid and glycerin that helps clear up blemishes while moisturizing the skin.
It also helps prevent new breakouts, which makes it ideal for those with mild or moderate acne. This cream can be used daily as needed.
Cetaphil Moisturizing Lotion works well for those looking to avoid heavy creams that can contribute to clogging pores, and when you apply the lotion, you don't have to worry about causing more breakouts.
Its unique formula is made with SPF 15, making it a great option to protect your skin from the sun's harmful rays – an important step in protecting against future breakouts.
The lightweight lotion absorbs quickly into the skin without feeling oily or greasy on your face. I recommend Cetaphil as a brand because of its gentle yet effective products designed specifically for those with acne-prone skin.
Whether you choose to start using the Cetaphil Clarifying Acne Cream or Moisturizing Lotion, you can trust that each will help nourish your blemished skin without aggravating it further, and they'll leave your skin moisturized, and skin hydrated, when doing your daily skincare routine with Cetaphil gentle formulas.
Summary
Cetaphil is a well-respected brand when it comes to skin care, so it's not surprising that many people turn to their products for help with breakouts.
The gentle, non-drying formulations help clear up existing blemishes while protecting your skin from future outbreaks. Cetaphil cleansers are designed to remove dirt and oil without leaving the skin feeling dry or irritated, while their moisturizers provide lightweight hydration and deliver anti-inflammatory benefits.
Overall, Cetaphil lotion can be a great choice for those looking for an effective way of treating acne without irritation – however, it's important to keep in mind that finding the right product will depend on individual circumstances such as age, lifestyle and skincare needs.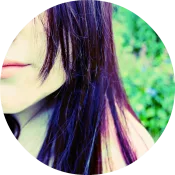 Hi, my name is Gemma, and I'm the owner of MakeupMuddle.com. I'm a true beauty obsessive, and love writing about anything to do with beauty – I have been a beauty writer since 2012.
As well as owning Makeup Muddle, I also own GemmaEtc.com, and love sharing my thoughts and feelings about the greatest (and not so great) beauty products!