With the recent rise in awareness surrounding animal cruelty, more and more consumers are choosing to become informed about the products they buy and whether those companies are being ethically responsible regarding animal testing.
One of the most commonly asked questions is Cetaphil cruelty free? In this article, I'll answer that question, and let you know is Cetaphil cruelty-free and vegan?
Who Is Cetaphil?
Cetaphil is a skincare brand that has been around for more than 70 years. It was first developed by a pharmacist in 1947 to help provide gentle and effective skincare products for people with sensitive skin.
Since then, the company has expanded its product line to include cleansers, moisturizers, sunscreens, serums, eye creams, and other products.
Cetaphil specializes in providing everyday skincare solutions tailored to meet the needs of different skin types while also addressing common skincare concerns such as acne, irritation and redness.
The brand uses quality ingredients that are free from parabens, fragrances and dyes, so they are suitable for even the most sensitive skin types.
As well as their regular line of products, Cetaphil also creates special collections specifically designed for babies or those with eczema-prone skin or allergies.
Because of their commitment to helping people find the right solution for their individual needs and delivering reliable results without harsh chemicals or other irritants, Cetaphil has become a leader in the industry and a trusted name when it comes to quality skincare.
Who Is Cetaphil Owned By? Who Is The Cetaphil Parent Company?
Cetaphil is a brand of facial skincare products owned by Galderma Laboratories, a global pharmaceutical company that manufactures prescription and over-the-counter skin care products.
The Cetaphil parent company was founded in 1981 as a joint venture between Nestlé Skin Health and L'Oreal. It has since grown to become one of the world's largest dermatology-focused companies, with operations around the globe.
As well as its well-known line of skincare products, which includes Cetaphil Gentle Cleansers, Moisturizers, Sunscreens, Acne and Aging Care lines, they also have topical medications and treatments used for acne vulgaris, psoriasis and seborrheic dermatitis.
The primary focus of Galderma Laboratories is on developing innovative solutions to improve people's skin health through science and research.
All Cetaphil products are developed under strict guidelines to respect the environment while providing customers with quality formulas for optimal skin health.
They use mild ingredients gentle enough for sensitive skin types, and these non-irritating products help replenish moisture within the skin without clogging pores or causing unnecessary irritations.
Galderma Laboratories actively supports organizations focused on educating the public about healthier lifestyle habits combined with smart skincare choices that can help uphold better-looking skin during any stage in life.
They work hard towards supporting programs that target at reducing stigma associated with many common skin issues such as lupus or rosacea, so more people feel confident about their beautiful complexion regardless of their individual circumstances.
What Are The Key Cetaphil Ingredients?
Cetaphil is a skincare brand that offers cleansers, moisturizers, and sunscreens designed to be gentle on the skin. The key ingredients in Cetaphil products are specially formulated for use on sensitive skin, and help to leave the skin feeling soft, hydrated, and balanced.
The core ingredients used in Cetaphil products are glycerin and panthenol. Glycerin is a humectant that helps to keep skin moist by attracting water from deeper layers of the skin into the top layer.
Panthenol is an emollient that soothes irritated or inflamed skin, leaving it feeling comfortable without drying it out like some other forms of hydration can do.
In addition to these two important ingredients, Cetaphil also uses cleansing agents such as sodium laureth sulfate (SLES) which helps break down dirt and oil while still being gentle on the skin.
The brand also includes several antioxidants such as vitamins A and E to protect against free radical damage caused by environmental stressors such as pollution or UV exposure.
Cetaphil also uses plant extracts including chamomile extract for its anti-inflammatory properties, as well as allantoin which has properties similar to those of aloe vera for calming irritation.
All these ingredients combined provide customers with clean and healthy-looking skin without irritating sensitivity, or stripping away moisture that often occurs when using harsh cleansers or moisturizers.
Is Cetaphil Cruelty Free?
Cetaphil is unfortunately not a cruelty-free brand. The company does test their products on animals, either through their suppliers or through a third party.
They have confirmed that they do use animal testing for some of their products, as required by law in certain countries like China, where animal testing is mandatory for imported cosmetics and personal care items.
This means that even though Cetaphil itself may not be performing direct tests on animals, the company can still benefit financially from these tests as they are required to market and sell their products in those countries.
As a result, this disqualifies them from being considered a truly cruelty-free brand. Although, Cetaphil may claim that it does not agree with animal testing or support it in any way.
Its actions prove otherwise and speaks volumes about the company's lack of commitment to creating ethical beauty products and protecting the welfare of animals worldwide. So, sadly, Cetaphil is not a cruelty-free company as of today.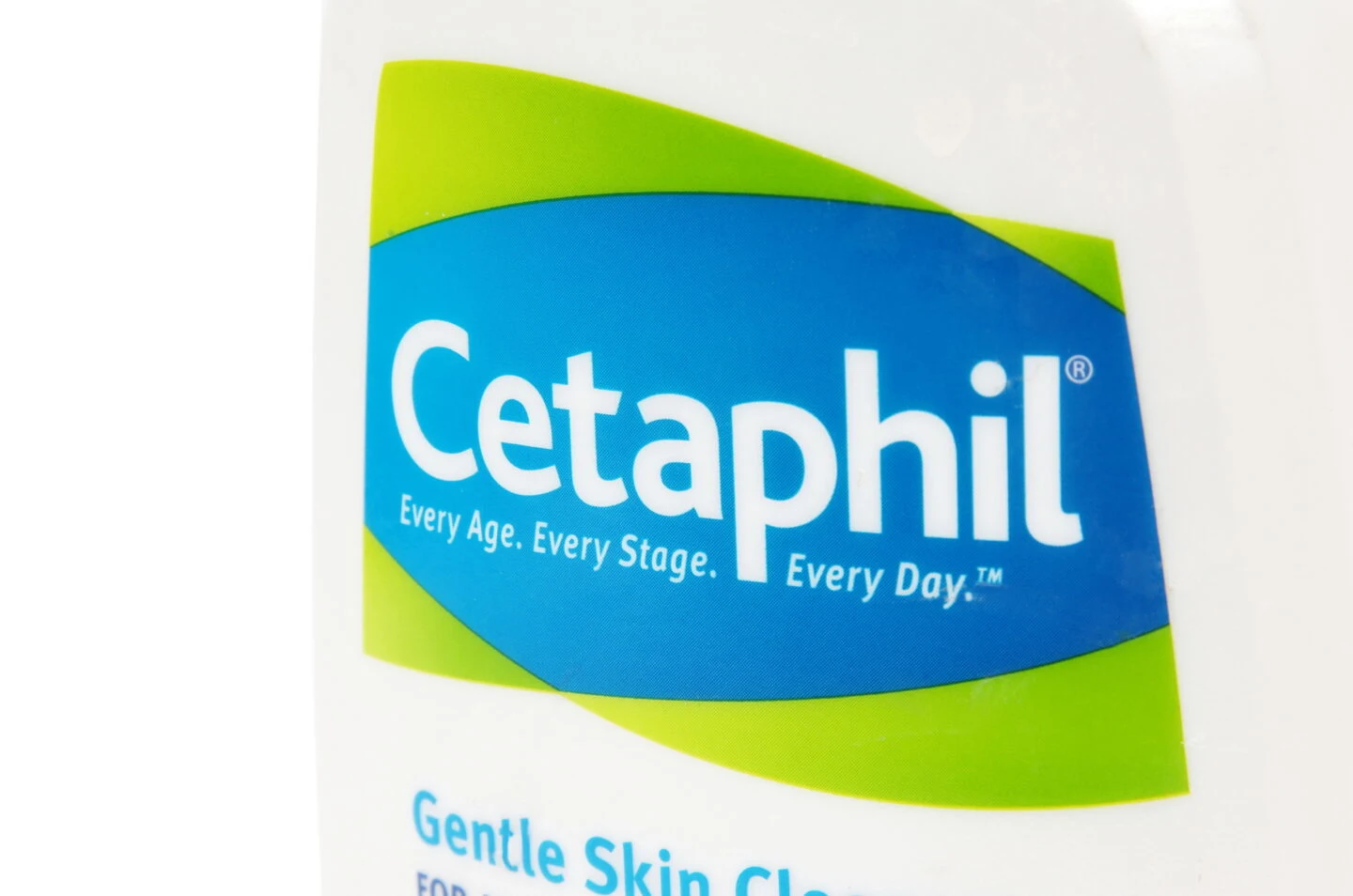 What Is The Cetaphil Animal Testing Policy?
Cetaphil is not cruelty-free. Cetaphil does not have a policy in place against animal testing and does sell its products in Mainland China, where animal testing is required by law. As such, Cetaphil tests on animals, either themselves or through their suppliers or third-party laboratories, to sell their products in China.
This means that the company could technically be performing animal tests on its products to meet local regulatory requirements.
Despite this lack of a clear cruelty free policy, Cetaphil has stated that it only conducts 'safety tests' which do not involve harming any animals.
These safety tests might be conducted using alternative methods such as computer models and cell cultures instead of live animals, but this has not been confirmed.
Cetaphil's ethical principles state that all products must be tested according to the highest industry standards, suggesting an acceptance of some form of animal testing within their operations.
Until they establish an official anti-animal testing stance and stop selling their products in Mainland China, we cannot consider them a truly cruelty free brand.
Is Cetaphil Sold In China?
Cetaphil is sold in Mainland China, but it's worth noting that the Chinese government tests imported products on animals. So, while Cetaphil does sell its products in China, it cannot guarantee that the product will not be tested on animals before entering a consumer's hands.
Cetaphil has long been one of the most popular brands for skin care and other health-related products worldwide – with good reason.
It has been highly recommended by dermatologists and pharmacists alike as a gentle cleanser that is suitable for all skin types without causing any irritation.
Formulated to be non-sticky, non-oily and easy to rinse off, Cetaphil can leave your skin feeling clean and refreshed without over-drying or making your face look shiny afterward.
Cetaphil also contains ingredients such as Aloe Vera and vitamins E and B5, which can help to reduce oil production whilst nourishing your skin.
Despite these benefits, however, potential customers should consider the animal testing issue when deciding whether they would like to purchase Cetaphil when travelling or living in Mainland China.
Why Are Skincare Products Tested On Animals, As Required By Law In China?
Skincare products are tested on animals, as required by law in China due to the advancement of medical sciences and technologies. Animal testing is done to assess the safety of a product before its being used on humans.
This can help prevent adverse reactions that could be caused by a particular ingredient in the skincare product, like an allergic reaction or a skin irritation issue.
It is important to note that there are alternative methods of testing which do not hurt animals, such as laboratory-based tests on cultures or computer simulations.
These are more accurate than animal testing and do not cause distress or harm towards any living creatures.
What Is PETA Stance On The Cetaphil Cruelty Free Status?
PETA (People for the Ethical Treatment of Animals) has taken a stance on the Cetaphil Cruelty-Free Status, confirming that it is not cruelty-free.
PETA maintains a list of companies and brands that test their products on animals, and they have included Cetaphil in this category.
The primary reason behind this decision is that Cetaphil's parent company, Galderma Laboratories LLC, tests on animals as required by law in certain places to meet certain regulatory standards.
Although Galderma claims to be "working diligently" to end the use of animal testing for its products, PETA does not consider them to be cruelty-free until they publicly state that all ingredients used in their products are free from cruel tests and can verify that no animal test data was used when submitting safety assessments for their cosmetic ingredients or product formulas.
Furthermore, PETA urges consumers who are concerned about animal welfare to avoid using any product produced by companies which use animals in research or testing.
While PETA cannot support Cetaphil as being cruelty-free due to their involvement with animal testing programs, consumers do still have an option where they can purchase personal care items without contributing to the suffering of animals for cosmetic purposes.
Is Cetaphil Vegan? Does Cetaphil Have Vegan Products?
Since Cetaphil makes products that are free of animal-derived ingredients, it's easy to think they're vegan as well. However, since Cetaphil outsources its product testing to third parties and does not have a strict cruelty-free policy, some argue that their products are not truly vegan.
Many of the ingredients used by Cetaphil throughout its product line are plant-based, such as oat kernel flour in their Oatmeal Body Wash and olive oil in their Moisturizing Cream.
There are some exceptions, however, including mineral oils – a common ingredient found in many cosmetic formulations, which while they're derived from either petroleum or crude oil may also contain trace amounts of lanolin (fat from sheep); however, this is never listed as an ingredient in any Cetaphil product.
As for whether all of Cetaphils's products can be considered vegan or not depends largely on one's definition of what Vegan means when applied to skincare and beauty items like moisturizers and cleansers.
Generally speaking, since Cetaphil does not include animal byproducts or conduct animal testing during the creation of its products, then most people would conclude that they do have vegan products, with no animal ingredients like animal fat.
However there will always be groups who believe nothing less than complete vegan certification should be accepted when determining if a company is truly committed to cruelty-free practices and creating entirely vegan merchandise.
Only each individual can decide what meets their own personal standards and beliefs on these matters regarding companies like Cetaphil making products that contain both plant-based ingredients, but potentially mineral oils with possible trace elements derived from animal sources.
Best Cruelty-Free Alternatives To Cetaphil
Cetaphil is a popular cleanser brand used by many people around the world, but it's unfortunately not cruelty-free. If you're looking for ethical alternatives to Cetaphil, there are several excellent cruelty-free options available.
Burt's Bees Sensitive Facial Cleanser is an all-natural soap made with natural ingredients like borage seed oil and aloe vera extract. It's gentle on your skin, but effective at removing dirt and makeup without drying out your face.
Another great option is Alba Botanica Hawaiian Detox Foaming Cleanser, which has a light foam that's ideal for sensitive skin types, as well as cleansing agents derived from plants and fruit extracts that won't irritate your skin or clog pores.
Neutrogena Ultra-Gentle Hydrating Cleanser also comes recommended – this creamy wash helps hydrate dry skin while still providing powerful cleaning action.
If you're looking for something more eco-friendly than traditional soaps, try Desert Essence Thoroughly Clean Face Wash Organic Coconut and Jojoba – it contains organic coconut oil and jojoba seed oil, and no animal-derived ingredients, to help nourish your skin while gently cleaning away dirt and impurities.
All of these products are vegan-friendly and certified cruelty free by Leaping Bunny or PETA (People for the Ethical Treatment of Animals).
Do Cetaphil Products Contain Parabens?
Cetaphil products do not contain parabens. Parabens are used in a variety of personal care products as preservatives to help them last longer.
However, Cetaphil has eliminated them from their formulations. Instead, they use a combination of herbal extracts and other scientific ingredients that provide protection against bacteria growth without the need for these potentially irritating chemicals.
Cetaphil also guarantees that all their products are free from artificial colors, fragrances and harsh chemicals such as SLS and SLES (sodium laureth sulfate/sodium lauryl ether sulfate).
Is Cetaphil Sustainable?
Cetaphil is a global skincare and beauty brand that places an emphasis on sustainability. They use both recycled materials and renewable resources when formulating their clinically approved products, reducing the impact of their production process on the environment.
As part of their commitment to sustainable practices, Cetaphil also operates a recycling program for used products, allowing customers to return empty skincare containers for proper disposal and reuse.
Cetaphil dermatologist approved skincare supports responsible sourcing initiatives by partnering with reliable suppliers who adhere to ethical and environmental standards.
This ensures that all ingredients used in their formulations are sourced sustainably without compromising the quality or effectiveness of their products.
Summary
So, is Cetaphil cruelty free? Unfortunately not. Despite claiming to only use safety tests that do not harm any animals, their parent company, Galderma Laboratories LLC tests the formulas on animals as required by law in certain places to meet local regulatory standards.
This disqualifies them from being considered a truly cruelty-free brand by most organizations, including PETA, which does maintain a list of companies and brands that test their products on animals.
Cetaphil also sells its products in Mainland China, where animal testing is mandatory for imported cosmetics and personal care items, as they have mandatory animal testing policies. This means that there's potential for an animal test data to be used when submitting safety assessments for their product formulas.
*This post contains affiliate links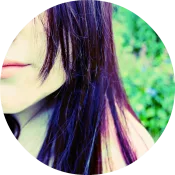 Hi, my name is Gemma, and I'm the owner of MakeupMuddle.com. I'm a true beauty obsessive, and love writing about anything to do with beauty – I have been a beauty writer since 2012.
As well as owning Makeup Muddle, I also own GemmaEtc.com, and love sharing my thoughts and feelings about the greatest (and not so great) beauty products!