Cantu has become increasingly popular among those looking for natural hair care solutions. But is this product really a good choice for your hair? Is Cantu bad for your hair?
I'm going to share some background on the ingredients in Cantu, its benefits and potential drawbacks, and whether it's worth trying out.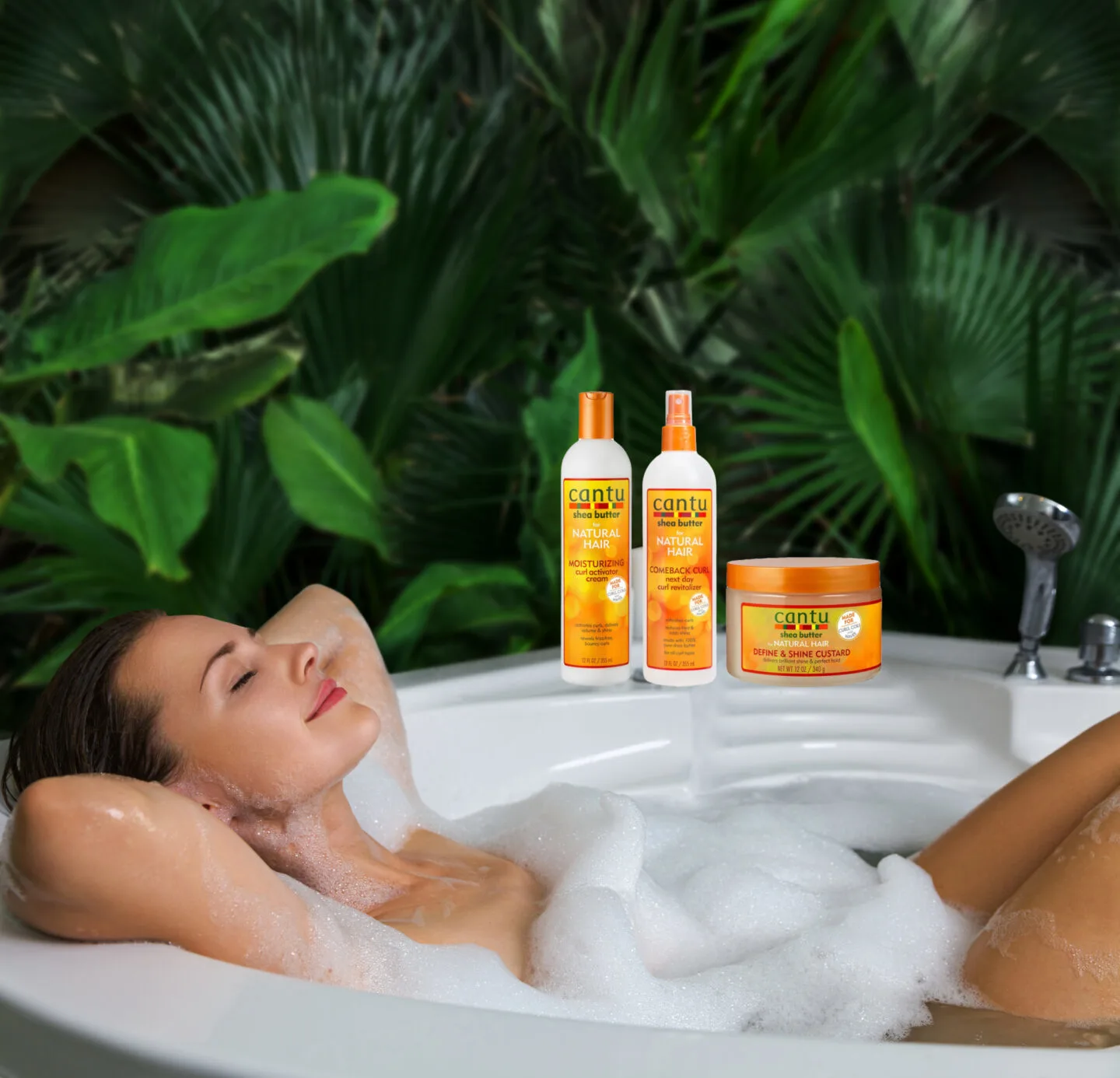 Who Are The Cantu Haircare Brand?
Cantu Haircare is a brand of haircare products created specifically for people with natural hair.
The Cantu brand offers a wide range of styling products that are free from harsh ingredients such as sulfates, parabens, mineral oils and gluten, making them suitable for all hair types.
Their product line includes everything from creams and pomades to hydrating conditioners and leave-ins that help define curly styles without leaving behind residue or weighing down the strands.
The Cantu brand is especially popular because they create products specifically designed to enhance the texture of naturally curly hair while keeping it healthy.
They understand that not everyone's curl patterns are alike, which is why they have various formulas tailored to different textures like coils, kinks and waves.
Many customers also appreciate how affordable their products are compared to other natural haircare brands on the market.
What Are The Most Popular Cantu Hair Care Products?
Cantu Shea Butter Leave-in Conditioning Repair Cream is the most popular Cantu hair care product, used to strengthen strands and help increase manageability, with natural ingredients to improve dry hair.
It contains pure shea butter, vitamin E, and other natural oils that nourish and moisturize hair while providing a protective shield to keep your curls looking beautiful.
This repair cream helps smooth away rough texture and flyaways while repairing split ends and preventing future breakage. Plus, it's safe for all curl types, from wavy to kinky-coily waves or coils.
Another favorite Cantu product is the Comeback Curl Next Day Curl Revitalizer- specifically formulated for coarse or dry textured curls that need an extra boost of moisture.
This lightweight spray provides intense hydration plus heat protectant properties that can be reapplied daily without weighing down your style.
Thanks to its combination of shea butter, coconut oil, castor seed oil, mango seed oil, avocado oil and more natural extracts – this revitalizer will leave your locks feeling soft and replenished with each use.
If you're in need of a good shampoo, then Cantu Sulfate Free Cleansing Cream shampoo is one of the best products around.
Making it perfect as a daily cleanser for all curl types; this creamy lathering formula gently removes buildup without striping away vital moisture.
It's enriched with shea butter and caffeine to give strength and shine back to dull knotted up tresses; leaving you with refreshed, vibrant, healthy looking hair every time.
What Are The Benefits Of Using Cantu Haircare Range?
Cantu Haircare Range is a hair care line designed to meet the specific needs of textured, wavy and coily hair.
With its line of natural ingredients, Cantu offers an effective, safe and affordable option for individuals looking to keep their hair healthy.
The products in the Cantu line are designed specifically for different types of textured hair, ranging from kinky-coily to wavy hairs.
The main benefit of using Cantu Haircare range products is that it caters to all types of texture and provides users with a much more personalized approach to their hair care routine.
Unlike other brands, which use harsh chemicals or artificial ingredients that can damage your hair or be expensive to maintain over time.
Cantu's unique blend of natural oils and butters help lock in moisture while protecting against breakage. This helps keep your curls hydrated over time without sacrificing any quality.
Cantu's leave-in conditioner is formulated with vital nutrients that nourish each strand – providing essential vitamins and minerals needed for healthy growth, while also helping combat frizziness caused by humidity or weather conditions throughout the day.
Their rich blends of coconut oil and shea butter help tame flyaways while adding luster and shine without weighing down heavy textures like kinky-relaxed coils or type 4A/B/C strands.
Moreover, using the Cantu Haircare range can provide long lasting results when used regularly as per instruction given on hair product packages – such as shampooing once a week followed by deep conditioning treatments every two weeks.
Ensuring your curls stay bouncy without sacrificing any health benefits they might get from lesser known haircare brands out there that contain harsh ingredients or lack important nutrients needed for naturally curly tresses.
Does Cantu Work For Straight Hairs As Well As Textured Hair Types?
Cantu is a popular hair care brand that specializes in providing products specifically designed for textured hair types. However, many consumers want to know if Cantu works for straight hairs as well as textured hair types.
The answer is yes. Cantu's product line includes several products formulated with ingredients specifically chosen to help naturally straight and wavy or curly textured hair look its best.
For instance, their Moisture Retention Shampoo works great on both straight and curly locks, helping to minimize protein loss while cleansing away dirt and impurities without stripping the scalp of much-needed moisture.
Their Nourishing Curl Activator Cream boosts shine and helps define curls with just the right amount of hold when used on medium to thick texture curls–but it can also be applied sparingly on fine straight strands, enhancing natural body and movement.
And their Styling Gel Wax adds a soft hold and light definition to every type of styled hair—straight, wavy, or curly.
Whether you have straight or textured hair types, Cantu has something for everyone thanks to their range of styling products that are specially formulated for all kinds of tresses—no matter what kind of style you're trying out.
Try out different Cantu's styling aids today, see how they can help enhance your mane's natural beauty, no matter which direction you're going with it.
Is Cantu Bad for Your Hair?
Cantu has been a popular haircare brand for those with tight curls, kinks, and coils. But is it bad for your hair? To answer this question, we need to take an objective look at Cantu's ingredients list.
The main ingredients in Cantu are shea butter, coconut oil and honey. These natural oils help moisturize the hair strands, promote healthy growth, and help protect the user's natural curls from damage.
However, there are some potential drawbacks to using Cantu on your hair. If you have porosity hair or overly frizzy or brittle hair that is prone to breakage.
Then Cantu might not be the best option for you, as its ingredients may cause damage to your already fragile strands of hair.
Its heavy consistency can make it difficult to apply evenly throughout the entire head of hair.
That being said, if you do have a very thick or dense curly/kinky texture that needs a good amount of hydration while being able to remain weightless on your hair strands and hair cuticle, then this product may be just what you need.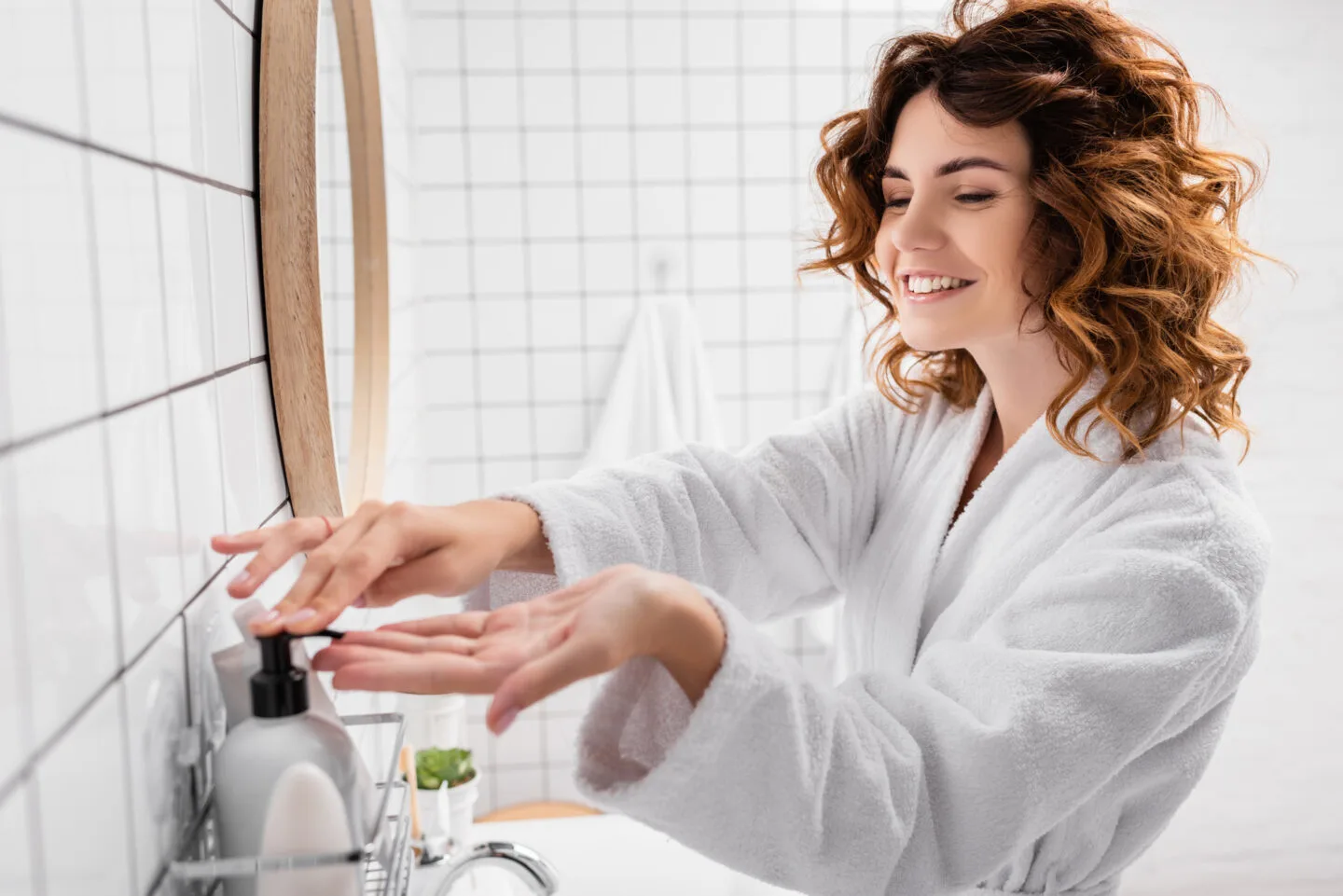 Do Cantu Products Contain Alcohol?
Cantu is a popular hair care brand that offers products to keep hair looking beautiful, healthy and free from damage.
Most of their products are vegan-friendly and cruelty-free and range from leave-in treatments, curling creams, oils and more.
The main ingredient in the Cantu Leave In Conditioning Repair Cream is water, but if you take a look at the full list of ingredients, you will see that it does also contain isopropyl alcohol.
Isopropyl alcohol has been known for drying out or damaging hair if it is not used in small amounts, so it's important to read the ingredients before using any product containing this type of alcohol to ensure it won't have adverse effects on your specific hair type.
Fortunately, reviews of this product have been overwhelmingly positive, with most users raving about how great the cream makes their hair feel after use without experiencing any negative effects due to the isopropyl alcohol content.
Although some people may be wary when they read this ingredient listed on the label, there haven't been many negative reviews regarding its use in Cantu's conditioning repair cream specifically.
Does Cantu Cause Hair Loss?
There has been some concern that certain Cantu formulas may be linked to hair loss. Some of the ingredients in Cantu products, like sulfates and silicones, are known to be damaging to follicular cells when used in excess.
Cantu's curl activator has long been accused of drying out the scalp and weakening the follicles too much, leading to an increased rate of shedding.
However, it's important to note that there hasn't been any scientific evidence pointing towards Cantu as a specific cause of hair loss in its users.
In fact, most reports suggest that using Cantu correctly (in moderation) does not have any negative effects on one's scalp health or hair growth cycle; rather, it simply provides moisture and helps with styling without harming the strands or follicles.
Despite rumors circulating online about it causing baldness or thinning hair regrowth, many satisfied customers report great results from using these products properly—without experiencing any adverse effects whatsoever.
Each person's experience with any product can vary greatly depending on individual usage habits and lifestyle factors; therefore, anyone who suspects they have experienced unusual reactions after using Cantu should consult their doctor before continuing use of the product.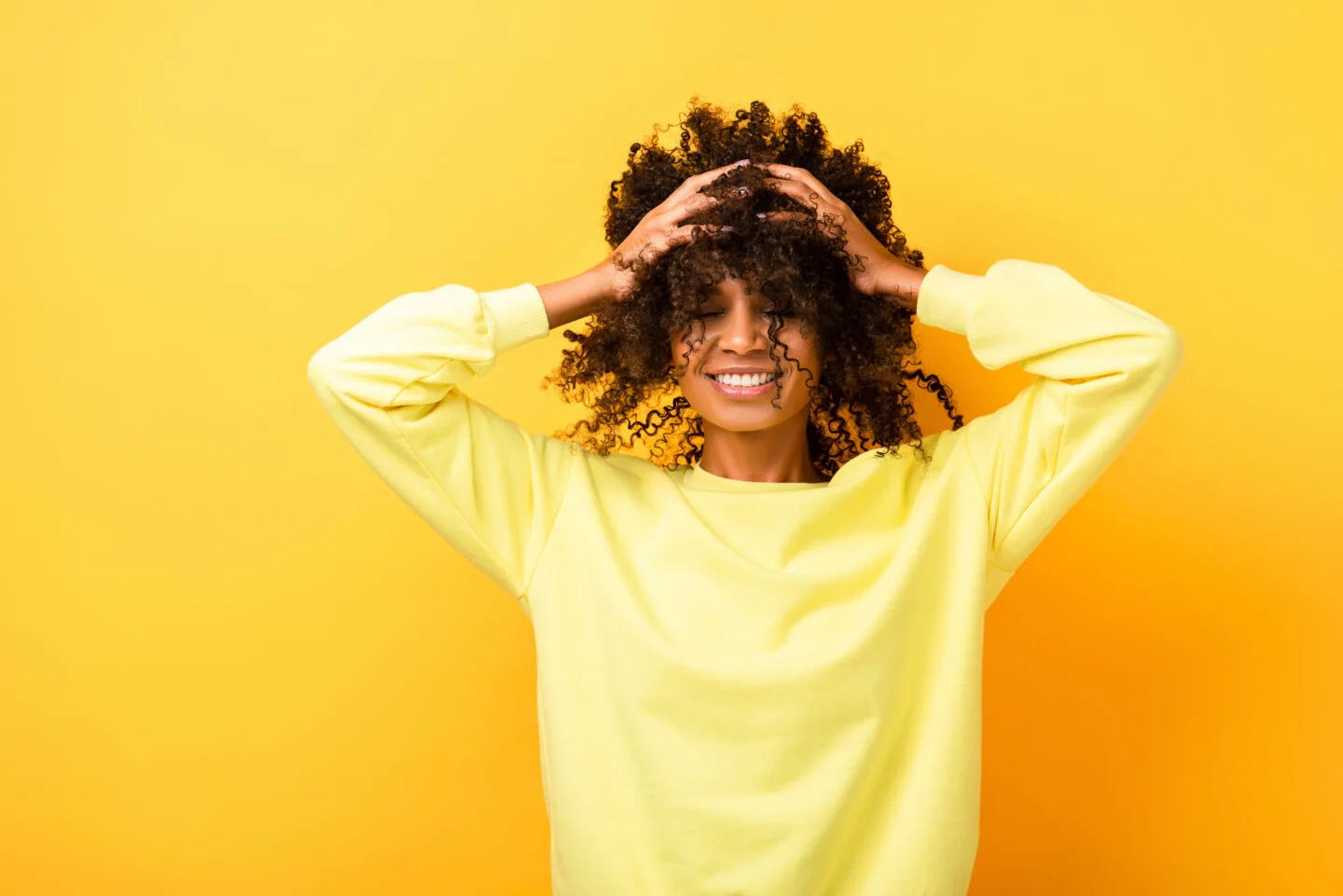 Is Cantu Curly Girl Method Approved?
Cantu's hair care products can be used while following the Curly Girl Method, but it is important to note that not all of their products are approved.
The most important factor to consider when using Cantu hair care products on curly hair, is whether the product contains any potentially damaging ingredients, including sulfates and silicones.
According to the official list of approved ingredients in the Curly Girl Method, sulfates and silicones are as no-go as they strip your hair's natural oils and lead to hair damage.
Regarding Cantu's specific range of products, some popular items like their Care Kit are indeed compatible with the Curly Girl Method since they do not contain any sulfates or silicones in their ingredient lists.
However, other collections such as their Thermal Shield Heat Protectant contain both cyclopentasiloxane (a silicone) and laureth-4 (a sulfate), which would deem them incompatible for use with this routine.
Also, many Cantu shampoos also include coconut oil – an ingredient often encouraged under the Curly Girl Method – so you may want to keep this in mind if you're looking for something slightly more suited for a more specialized curly girl routine.
Summary
Cantu has garnered a loyal following of users who love its combination of natural, vegan friendly ingredients and affordable price point.
Cantu's products are designed to be safe and contain nourishing oils that help maintain the health of your hair without damaging it – giving you an easy, worry-free way to care for your curls each day.
Although some formulas do contain alcohols or silicones which could potentially dry out the scalp or cause damage when used in excess, reviews from customers have been positive overall regarding the safety and effectiveness of Cantu's products on their natural curly texture.
Many products within the line can also be approved by those following the Curly Girl Method if they make sure to look at ingredient lists carefully before purchasing items like shampoos and conditioners.
When determining whether Cantu is right for you depends on what kind of routine works best with your hair type – so be sure to think critically about how certain products might affect your strands before investing in them as part of your daily regimen.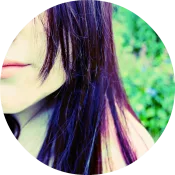 Hi, my name is Gemma, and I'm the owner of MakeupMuddle.com. I'm a true beauty obsessive, and love writing about anything to do with beauty – I have been a beauty writer since 2012.
As well as owning Makeup Muddle, I also own GemmaEtc.com, and love sharing my thoughts and feelings about the greatest (and not so great) beauty products!