Are you looking for cruelty-free makeup options? Benefit Cosmetics is a popular cosmetics brand, and many people want to know is Benefit cruelty free?
In this blog post, we'll take an in-depth look into whether Benefit Cosmetics is truly cruelty free or not, exploring the company's involvement with animal testing and how it has changed over the years.
Who Are Benefit Cosmetics?
Benefit Cosmetics is a global beauty brand known for its cameos in major magazines, live events and social media campaigns.
Founded in San Francisco by sisters Jean and Jane Ford in 1976, the company has become an iconic force in the beauty industry as one of the fastest-growing makeup brands in the world.
Benefit's products range from brow bars to blush compacts and mascara sets, all designed with their signature retro style.
Benefit's mission is to make life more beautiful and fun through innovative problem-solving cosmetics that not only look great but are good for your skin too.
The brand's philosophy of "laughter is the best cosmetic" really resonates with its customers who want to feel better about themselves without sacrificing quality or safety when it comes to their makeup products.
As well as providing quality products, Benefit goes above and beyond by offering a unique customer service experience which includes free makeup advice over chat or phone.
As well as personalized tips on application techniques, tutorials on how to create different looks (such as smokey eye or natural glamour) as well as custom kits tailored just for you.
Is Benefit Cruelty Free?
Is Benefit truly cruelty-free? Benefit Cosmetics is a popular makeup and skincare company that offers quality products to customers. However, they are not cruelty free.
Benefit does not test products on animals. However, they sell their products in countries such as China, where animal testing can be mandated by law, meaning that their products could be tested on animals either directly or through suppliers and third-party entities.
Benefit also has a statement on their Animal Testing policy which states that "We do not test our finished products containing cosmetics ingredients on animals, nor do we ask others to test them on our behalf".
This statement does not mean that Benefit doesn't conduct or commission animal testing, it only means that the company does not personally conduct animal tests of its own finished cosmetic-containing product lines.
In 2020, the company introduced changes to their Animal Testing Policy, intending to aligning with EU standards for very limited exceptions when safety tests for human health required by legal authorities involve testing products on animals, and conducting tests on animals.
These exceptions include products or components sold in markets where local laws may require animal testing as part of regulatory processes and protocols related to consumer safety issues (like skin irritant/sensitization).
The company also makes clear what kind of animal testing it will accept: they will only accept ethical and humane forms of research where no animals suffer painful outcomes during testing and studies are fully compliant with international guidelines relative to laboratory practice and good laboratory practices (GLP).
For example, instead of inflicting pain on animals such chemical substances – toxicology assays measuring lethal doses – have been replaced by non-animal methods designed solely to determine the toxicity levels within a given product range from 'low' to 'very high' and beyond.
Though Benefit Cosmetics claims do align with some standard industry regulations for certain limited circumstances, their policy does still allow for certain forms of animal testing, whether conducted directly by benefit or indirectly via third parties or suppliers.
Hence, unless facing such situations explicitly mentioned above, consumers should opt for companies like Lush who offer 100% cruelty free beauty options.
What Is Benefit Cosmetics' Animal Testing Policy?
As part of its dedication to cruelty-free beauty products, Benefit Cosmetics' animal testing policy seeks to ensure no animals are harmed during product testing.
The company's parent company, LVMH Moët Hennessy Louis Vuitton (LVMH), does not test any of their products on animals and adheres to strict regulations around animal testing policies and procedures.
All Benefit products are created with alternative testing methods developed by leading scientists that do not involve animals at all, such as clinical tests on human volunteers or non-animal cell cultures.
These alternative methods provide far more reliable results than traditional animal testing and guarantee that no animals were hurt while producing or developing Benefit's line of cosmetics.
By working closely with independent industry experts, Benefits also ensures that all ingredients used in their products meet global regulatory standards without impacting animal welfare in any way.
The company insists on only using pre-existing materials during production that have already been approved for use without animal testing if new ingredients need to be introduced for formulation at any point during a product's development process.
This means even if other brands might choose to experiment with a new ingredient requiring animal testing, benefit continues its commitment to cruelty-free cosmetics by exclusively relying on pre-approved substances free from any unethical practices involving animals.
As well as stringent control over raw material selection processes and rigorous reviews led by top scientists committed against animal harm, Benefit is further invested in worry of engaging customers about the importance of responsible consumption.
Meaning they avoid creating surplus waste from their manufacturing process but still producing high-quality makeup trends suited for both commercial interests and ethical values alike.
What Is Benefit's Leading Role In Eliminating Animal Testing?
Benefit Cosmetics is leading the way in the elimination of animal testing with a comprehensive policy that commits to developing and marketing products without animal testing, wherever possible.
Through their Leaping Bunny Program, Benefit Cosmetics only works with suppliers that are cruelty-free certified, and they have even taken it a step further by removing all product ingredients from their approved list if there is any question about them being tested on animals.
Benefit has become the first mass cosmetics brand to receive accreditation from the China Food and Drug Administration for its commitment to not conducting animal tests to meet China's regulatory requirements for imported cosmetics.
This shows a huge commitment from Benefit in terms of advocating for animal welfare, as many beauty companies do not take this stance due to potential cuts in profits.
Finally, as part of their strong ethical stance against animal testing, Benefit also vows never to sell in markets where such practice is mandatory by law.
Is Benefit Cosmetics Sold In China?
The answer is yes, Benefit Cosmetics is sold in China. The company entered the Chinese market back in 2005, providing quality makeup products to customers across the country.
Since then, its products have become increasingly popular among Chinese consumers, who appreciate the brand's premium ingredients and natural look.
As well as its own makeup stores, Benefit's products can also be bought online through sites such as Taobao and Tmall Global platforms or through authorized retailers such as Sephora and Estee Lauder brands stores.
Its success has also been partially attributed to its strong social media presence on platforms like Weibo – which allows them to interact with their customer base directly.
What Is PETA Stance On Benefit Cruelty-Free Status?
PETA (People for the Ethical Treatment of Animals) is an animal rights organization with a vocal stance on the issues faced by animals in various industries, such as food manufacturing, cosmetics and other consumer products.
PETA has also taken a public position on cosmetics company Benefit Cosmetics, which claims to be cruelty-free. PETA endorses companies that are truly dedicated to ending animal testing, and they have deemed Benefit Cosmetics' commitment to be genuine in trying to become a cruelty-free brand.
In 2008, PETA worked closely with Benefit Cosmetics to ensure their products were not tested on animals, even though it was required in countries such as China at that time.
Recently, PETA has applauded Benefit for its efforts to remain completely free of animal testing practices, citing that even in countries where testing is still required by law, Benefit has proven its commitment by ensuring only ingredients from suppliers who do not test on animals are used in its products.
PETA commends the company for independently monitoring their suppliers and producers to guarantee a reputable cruelty-free status across their entire production chain.
This level of vigilance allows customers to trust that when they purchase items from Benefit Cosmetics, their money is going toward a product made without any form of animal cruelty or exploitation whatsoever.
Is Benefit Vegan?
The answer is that some Benefit Cosmetic products do indeed use some animal-derived ingredients, such as beeswax and lanolin sourced from sheep's wool, among others, so they are not vegan as a whole.
Benefit has taken steps to show their support of ethical standards when it comes to sourcing their animal ingredients where possible.
They have signed onto the Consumer Goods Forum Animal Welfare Guideline, which stipulates that they source only humanely treated animals for their raw materials.
They have joined PETA's Beauty Without Bunnies program, which certifies that their products are free of any testing on animals during production processes or use of animal derived materials sourced from fur farms.
In addition to this, all of Benefit's suppliers must adhere to either European Union (EU) or United States of America Food & Drug Administration (FDA) regulations regarding the safety and sanitation standards applied in the handling and processing of these materials.
Therefore customers can be reassured that all animal-derived ingredients used in Benefit Cosmetics are ethically sourced with strict regulations making sure there was no mistreatment involved in its acquisition process.
Despite using some animal derived components within certain products, customers can rest assured knowing that benefit comply with strict guidelines set out by governing bodies as well as upholding their own internal welfare principles regarding the use of such components within their cosmetic line up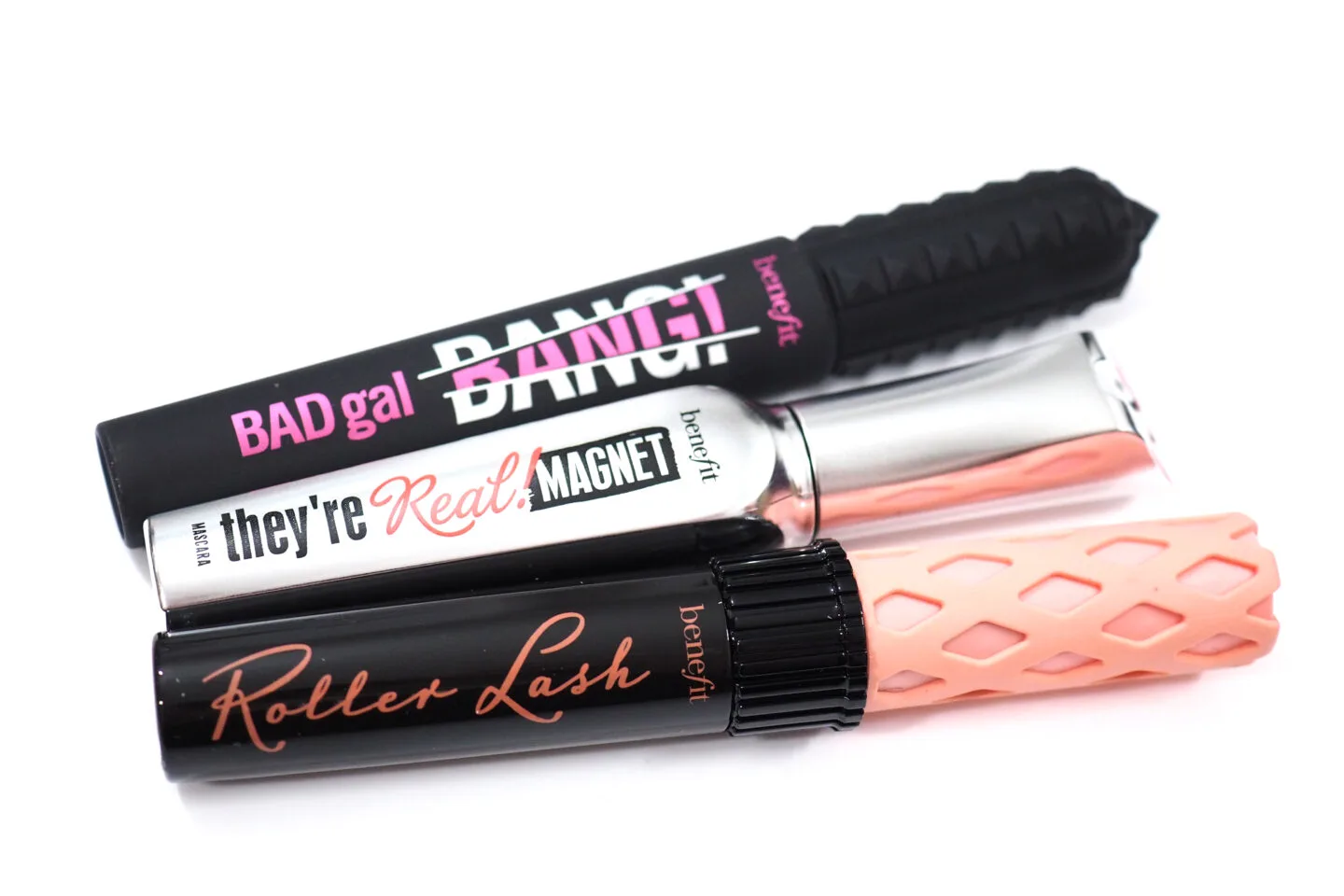 Is Benefit Cosmetics Product Packaging Recyclable?
As a whole, no, but they are making moves to make their packaging more sustainable.
Recently, Benefit Cosmetics has tried to focus on sustainability efforts by using materials that reduce waste and promote recycling among its customers.
For instance, many of its cosmetics items come in lightweight containers made from recycled plastic or glass that can be reused or recycled when empty.
Paperboard boxes used for shipping are often printed on 100% post-consumer content paper, and the glues used to secure them contain no volatile organic compound chemicals or phthalates (contaminants).
The company also minimizes the use of plastics during production by carefully studying which materials will give them the best results while still being mindful of environmental impact.
Furthermore, Benefit Cosmetics is proud to partner with TerraCycle – a global leader in recycling hard-to-recycle items such as beauty products—to create meaningful ways for consumers to recycle unwanted cosmetics items after purchase.
Through this partnership, they offer various recycling programs depending on specific regional variations throughout select countries, including France and Australia.
By taking greater steps towards sustainability each year through material selection choices, strategic partnerships and ongoing product lifecycle management practices.
Benefit Cosmetics promotes reaching for greener solutions across all aspects of their business platform. While not all product packaging is currently recyclable yet.
The company continues towards meeting industry standards as well as developing innovative approaches towards creating a better tomorrow through cosmetics products worthy of being celebrated both now and long into our future.
Summary
Is Benefit cruelty free? The answer is no. While the company does not directly test on animals, it still conducts animal testing in certain markets and allows third-party suppliers to do so as well.
Some of the Benefit products do contain animal-derived ingredients that are sourced from ethically treated farms.
However, the company is taking steps to make their products more ethical and environmentally friendly by using sustainable materials for their packaging and has partnered with TerraCycle to create meaningful recycling programs.
*This post contains affiliate links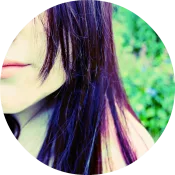 Hi, my name is Gemma, and I'm the owner of MakeupMuddle.com. I'm a true beauty obsessive, and love writing about anything to do with beauty – I have been a beauty writer since 2012.
As well as owning Makeup Muddle, I also own GemmaEtc.com, and love sharing my thoughts and feelings about the greatest (and not so great) beauty products!