When it comes to caring for curly hair, many of us struggle to find the right combination of treatments and products.
One option that has recently gained popularity is Argan oil, which many claim can nourish and moisturize curls while taming frizz. In this blog article, I will share the benefits of Argan oil and answer the question: Is Argan oil good for curly hair?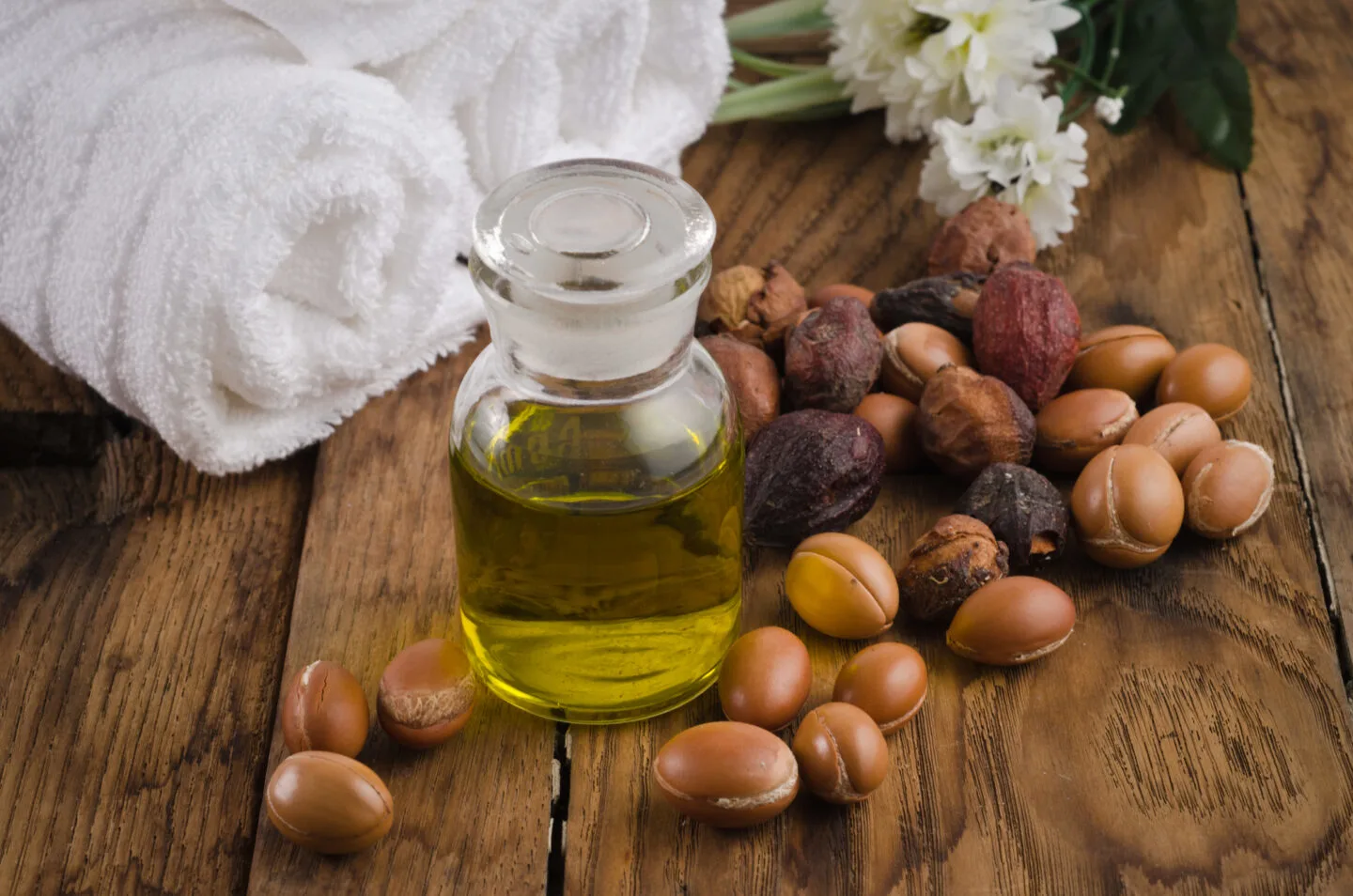 What Is Moroccan Argan Oil?
Moroccan argan oil is a natural nut-based oil derived from the Argan kernel, which is sourced mainly from Morocco. It has been used by Berber people for centuries to nourish and protect their hair and skin, as well as improve the quality of food and other products such as cosmetics.
The oil contains many nutrients, including vitamin A, E, fatty acids and antioxidants that help to improve skin tone and reduce signs of aging.
It can also be used on hair to condition it, add shine, combat frizziness and soften split ends. Moroccan argan oil has many uses outside of beauty applications too; it can be used for cooking various dishes or applied directly on wood furniture to create a glossy finish.
This rare form of oil is produced using traditional methods, whereby the hard shell of the Argan kernel is cracked open by hand, to extract its valuable content inside – hence why it's so expensive.
Why Is Argan Oil Described As Liquid Gold?
Argan oil, also referred to as 'liquid gold', is produced from the Simmondsia Chinensis tree, found primarily in Morocco. Argan oil has been used for centuries by locals living in the area, and was first recognized for its cosmetic benefits over one thousand years ago.
The precious oil is composed of essential fatty acids, Vitamin E, Polyphenols (antioxidants) and Sterolins (skin-repairing agents).
This unique combination helps to nourish and soften the skin while providing potent antioxidant protection against environmental damage.
Further benefits derived from this miracle ingredient are its ability to reduce inflammation, treat acne and assist in healing scars – thus making it an ideal product for a variety of skincare needs.
Regular application of argan oil can help protect hair from oxidative stress inflicted by heat styling tools and sun exposure. Not only that, but argan oil has proven to be an effective way to combat split ends, tame frizziness as well as adding shine and manageability.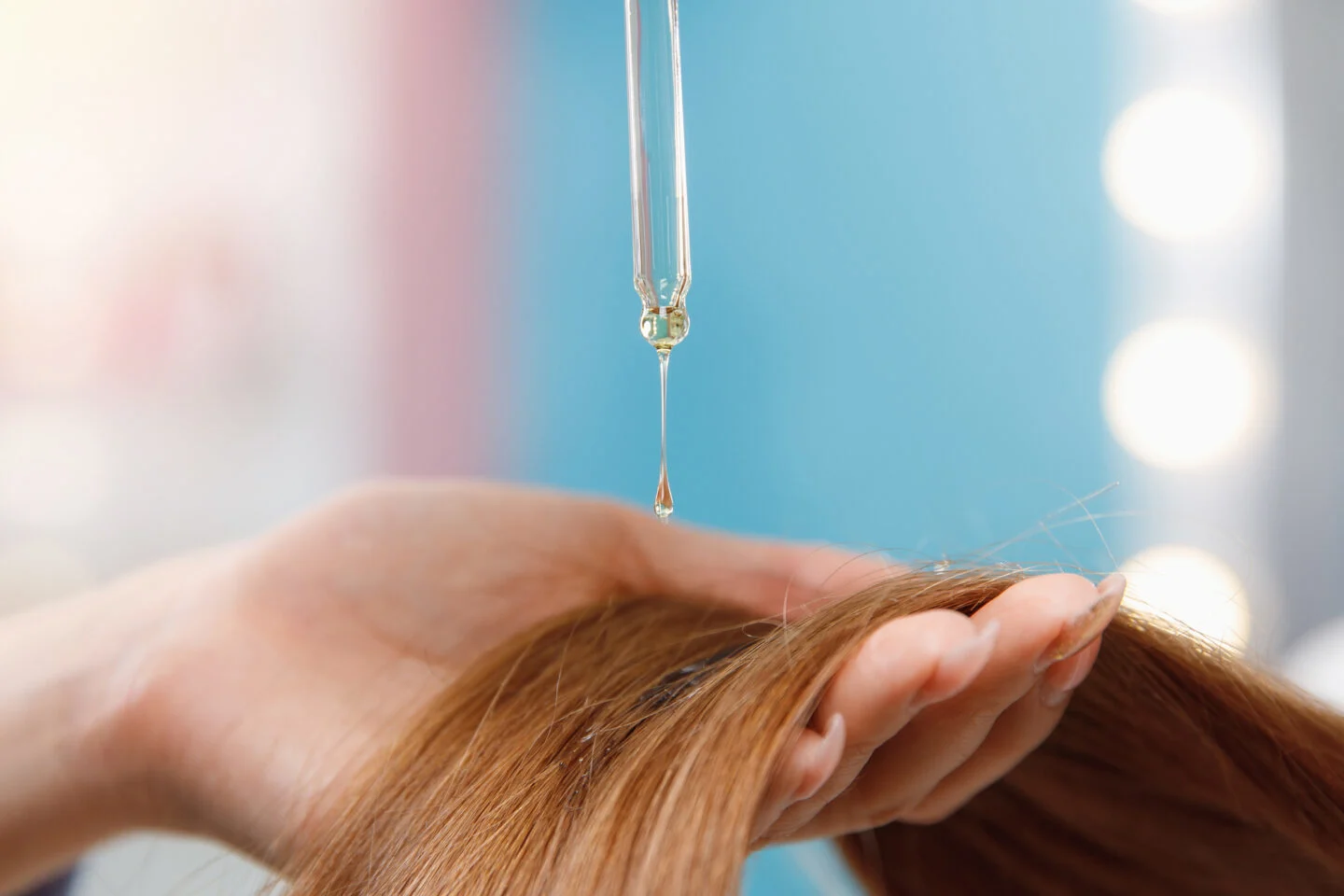 What Are The Benefits Of Argan Oil?
Argan oil is extracted from the kernels of the argan tree, native to Morocco. It has numerous benefits for hair care, and it is commonly used as a natural conditioner.
Argan oil contains high amounts of vitamin E and antioxidants that help protect hair against damage caused by free radicals. It also helps increase the elasticity of hair strands, making them more resistant to breakage and styling damage.
A few drops of argan oil can help restore shine and strength to dry or damaged hair because it acts as a moisturizer that conditions without weighing down the hair or making it greasy.
When used regularly with shampoo and conditioner, it can improve scalp health by promoting cell turnover on the scalp's surface.
This reduces irritation such as dandruff due to its anti-inflammatory properties; plus, its antiseptic properties help to prevent bacterial growth on the scalp that could lead to infections or itchiness.
Using this oil before styling will also reduce time spent blow drying since it helps absorb water much quicker than other oils would.
Argan oil can even be applied directly onto skin as a moisturizer since it absorbs quickly while leaving no residue behind; its nourishing ingredients like fatty acids provide deep hydration while preventing moisture loss in your skin cells throughout the day.
How To Use Argan Oil In Your Beauty Routine?
Argan oil is a natural oil that provides a variety of benefits for the skin and hair. Rich in essential fatty acids, antioxidants, and vitamins A and E, argan oil can help nourish your hair from root to tip. It's also rich in lipids, which help repair dryness and damage from styling. Additionally, present in argan oil are phenols that act as natural preservatives with antibacterial properties.
One of the most popular uses for argan oil is as a hair oil. By applying the oil to wet or dry hair before styling, it helps to protect against heat damage while helping seal in moisture; this makes it particularly useful if you have frizzy or dry hair.
You can also use it as an overnight treatment by massaging several drops into your scalp and then tying your hair up with a shower cap – this will help nourish your scalp while preventing breakage while you sleep.
Another way to incorporate Argan Oil into your beauty routine is by using it as an all-over body moisturizer right after stepping out of the shower; simply massage several drops onto slightly damp skin – this helps lock in moisture while protecting sensitive skin from environmental aggressors like UV rays and pollutants found in air pollution.
Finally, Argan Oil can be used on any areas of irritation due to its anti-inflammatory properties – simply apply a few drops directly onto affected areas once or twice daily for best results.
Overall, there are countless ways you can use Argan Oil on both skin and hair for amazing results – just remember not to go overboard when using the product; start with small amounts first before increasing depending on how your skin responds.
What Are The Argan Oil Benefits For Your Hair?
The use of argan oil for one's hair is becoming increasingly popular due to its many benefits. Argan oil shampoo can now be found in a variety of stores and online, and it is an excellent way to incorporate the nourishing properties of this natural plant into the regular hair care routine.
Argan oil is rich in essential fatty acids, which help improve the condition of dry and frizzy hair.
It also helps protect the hair from damage caused by heat styling, and can even help reduce split ends if used regularly over time. Plus, argan oil contains vitamin E, an antioxidant that helps promote healthier hair growth.
Argan oil has numerous other benefits for one's natural hair as well. The essential fatty acids contained within this plant-based product can help nourish each strand of the scalp while helping to lock in moisture so that strands don't become brittle or dry out easily over time.
Argan oil also helps add a protective layer to the scalp, which prevents environmental pollutants such as dirt and dust from entering into the roots or damaging them further down the line. Finally, argan oil contains oleic acid, which helps boost shine by smoothing out any roughness on individual strands, so they appear glossy after treatment.
Because of its nourishing properties and ability to protect against both external aggressors and internal damage from daily styling techniques, incorporating the regular use of this natural product can have incredible results when striving towards optimal haircare goals – whether aiming for shinier locks or improved hydration levels – making it a must-have part of any beauty routine.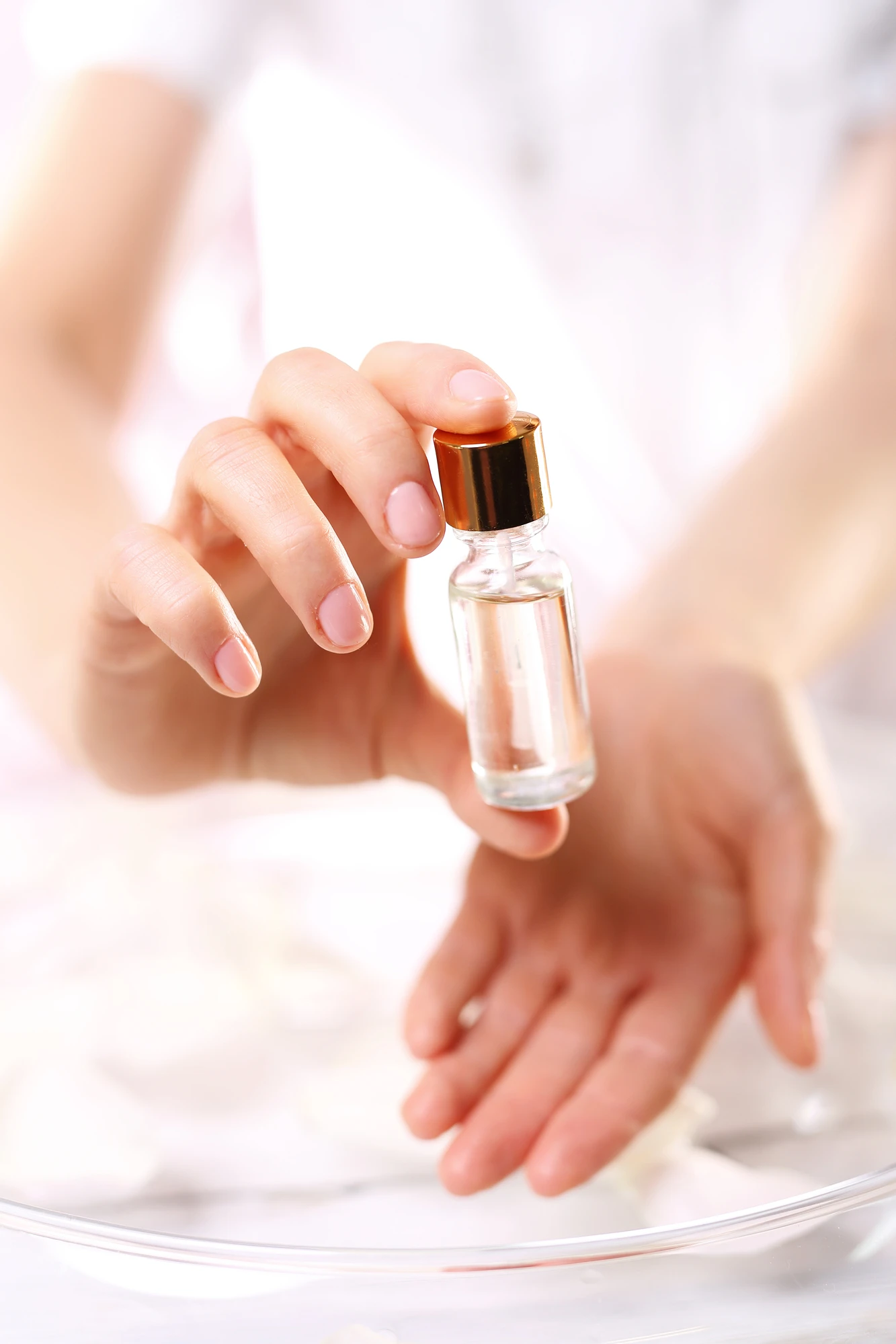 Will Argan Oil Boost Hair Growth And Minimize Hair Loss?
Yes, argan oil can boost hair growth by nourishing your scalp and promoting strong, healthy hair. Hair loss, or hair fall, is often caused by poor nutrition and the use of harsh chemicals on your scalp.
Argan oil is an excellent option to treat this condition because it contains natural antioxidants that reduce inflammation and protect against damage.
Research has shown that regular use of argan oil can help promote blood circulation to the affected area as well as providing vital nutrients for improving hair health, thus leading to improved strength and fewer strands falling out over time.
Due to the oil being a rich source of Vitamin E, which helps in boosting collagen production, which helps in thickening and strengthening the hair follicles, resulting in thicker healthier hair.
Many people have reported that using argan oil has helped them minimize short-term effects such as dandruff or dryness associated with hair damage from styling products such as heat styling tools or dyeing treatments.
All these benefits make it an ideal solution for anyone suffering from hair issues – not only will you benefit from less shedding but also improved overall texture, thickness and shine of your locks.
Is Argan Oil Good For Curly Hair?
Argan oil for curly hair is one of the most beneficial natural oils out there. It helps restore and maintain the luster, strength, and shine of your curls. Whether you have wavy or tight curls, this particular oil can provide much needed moisture to keep them looking great.
When it comes to argan oil benefits for curly hair, its ability to hydrate tends to be one of the most popular reasons why people turn to it, and Moroccan Oil.
When applied topically to curly or wavy hair, it helps lock in moisture while preventing frizz. By penetrating deep within the cortex layer (or innermost layer) of hair strands, argan oil can help reduce breakage by providing a protective barrier over each strand.
This makes it great for your hair's overall health, especially when used as a hair mask, since reducing split ends ultimately leads to improved styling capabilities down the line, as well as more manageable locks.
Argan oil also works wonders when taming flyaways. Its natural properties make for smoother cuticles, giving your strands an enhanced shine with just a little bit of added slip so that you can easily style your curls without creating extra friction or heat damage from frequently using irons or blow dryers on them too often.
To add even more volume to your curls without weighing it down, try adding a few drops of this miracle worker before styling with a diffuser attachment on low-heat settings – this will help hold up both bouncy ringlets and beachy waves alike, to make your curly hair beautiful and shiny.
Of course, when applying any kind of product – especially something as powerful as argan oil – you should always do so sparingly focusing mainly at the ends where you need additional nourishment/hydration instead of coating all over sections already saturated in natural sebum which will only leave you feeling greasy/sticky come wash day which nobody wants either happily ever after.
How To Use Argan Oil In Your Hair For Curly Hair?
Argan oil is great to nourish, hydrate and protect hair from environmental aggressors such as excessive heat styling, wind and sun exposure.
Thanks to argan oil, it is packed with antioxidants, essential fatty acids and vitamins which provide numerous benefits for curly hair.
Argan oil promotes healthy hair growth, thanks to the fact argan oil is packed in natural vitamin E content, which helps to strengthen the hair follicle and reduce frizz, for new hair, baby hair or curls in general.
Applying argan oil to curly hair can help soothe an itchy scalp while locking in moisture. An added bonus of using Argan oil on curly hair is that its properties prevent breakage while creating shine and improving manageability, to give you gorgeous hair.
To use argan oil on curly hair, start by taking a pea-sized amount of the oil onto your palm or finger tips then apply evenly throughout your damp curls – starting at the roots down along the full length of each strand – concentrating more product towards the ends where most typically need more hydration and protection.
As you work through your entire head of curly hair, massage any remaining product into the scalp to nurture dry or sensitive areas. Once applied, sit under a hooded dryer for 30 minutes, allowing Argan Oil to penetrate into the cuticles while leaving behind a beautiful glossy finish with improved manageability.
What Are The Best Argan Oil Hair Products?
The best Argan Oil Hair Products are those specifically designed to deeply hydrate and nourish hair. Argan Oil is well known for its ability to penetrate the follicle and add nourishing vitamins, minerals, and essential fatty acids which help to protect, strengthen, and restore your hair's natural vibrancy.
One of the top recommended products is 100% Pure Organic Cold-Pressed Moroccan Argan Oil by Art Naturals.
This oil is unrefined to preserve its natural nutrients that include Vitamin E, Omega 3 & 6 fatty acids, Linoleic Acids, antioxidants, and more! It helps repair split ends, lowers frizziness levels for smoother looking tresses, as it gives them a luxurious feel with added shine.
Moroccanoil Original Treatment is another great product for restoring luster and shine in dull hair, while simultaneously preventing breakage in brittle hair.
The combination of antioxidant-rich argan oil with other natural ingredients like Linoleic Acid keeps strands soft while also providing heat protection up to 450 degrees Fahrenheit, so you don't have to worry about heating damage when styling your locks.
Summary
Argan oil is an increasingly popular natural product that has many benefits for your hair, skin and overall health. Argan oil can help protect against environmental aggressors such as sun exposure and pollutants while providing essential vitamins, minerals, and fatty acids to nourish and strengthen your locks. When used on curly hair, argan oil helps to soothe itchiness, tames frizziness, softens split ends, adds shine and improves manageability – making it the ultimate product for beautiful curls.
*This post contains affiliate links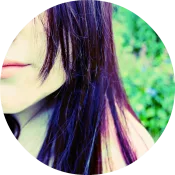 Hi, my name is Gemma, and I'm the owner of MakeupMuddle.com. I'm a true beauty obsessive, and love writing about anything to do with beauty – I have been a beauty writer since 2012.
As well as owning Makeup Muddle, I also own GemmaEtc.com, and love sharing my thoughts and feelings about the greatest (and not so great) beauty products!