Revolution has revealed their newest collaboration, and it's the I Heart Revolution x Shrek Collaboration. We've seen a lot of Revolution collaborations lately, with Coraline, Game of Thrones, The Grinch and Beetlejuice launching in the last few weeks.
Well, the brand doesn't show any signs of slowing down, as they're now doing a I Heart Revolution x Dreamworks Shrek collaboration. Keep on reading to see all of the products within the collection…
BUY HERE: Revolution US / Revolution UK
I Heart Revolution x Shrek Collaboration
The I Heart Revolution x Shrek Collaboration has been designed to celebrate all four Shrek movies being available to stream on the new Peacock streaming service starting January 1st.
It's unknown whether the new Revolution x Shrek Collaboration is yet another Halloween collaboration (we have already had Game of Thrones, Coraline and Beetlejuice for Halloween thus far), or if it's just a standard collaboration, but Revolution will let us know very soon.
This Shrek makeup collection is designed to represent the Shrek movie franchise, from the product packaging to the products and shades themselves. The attention to detail on every single product is just incredible.
As it's Revolution, you're guaranteed everything will be affordable, and accessible, which is what makes the Revolution collabs so exciting.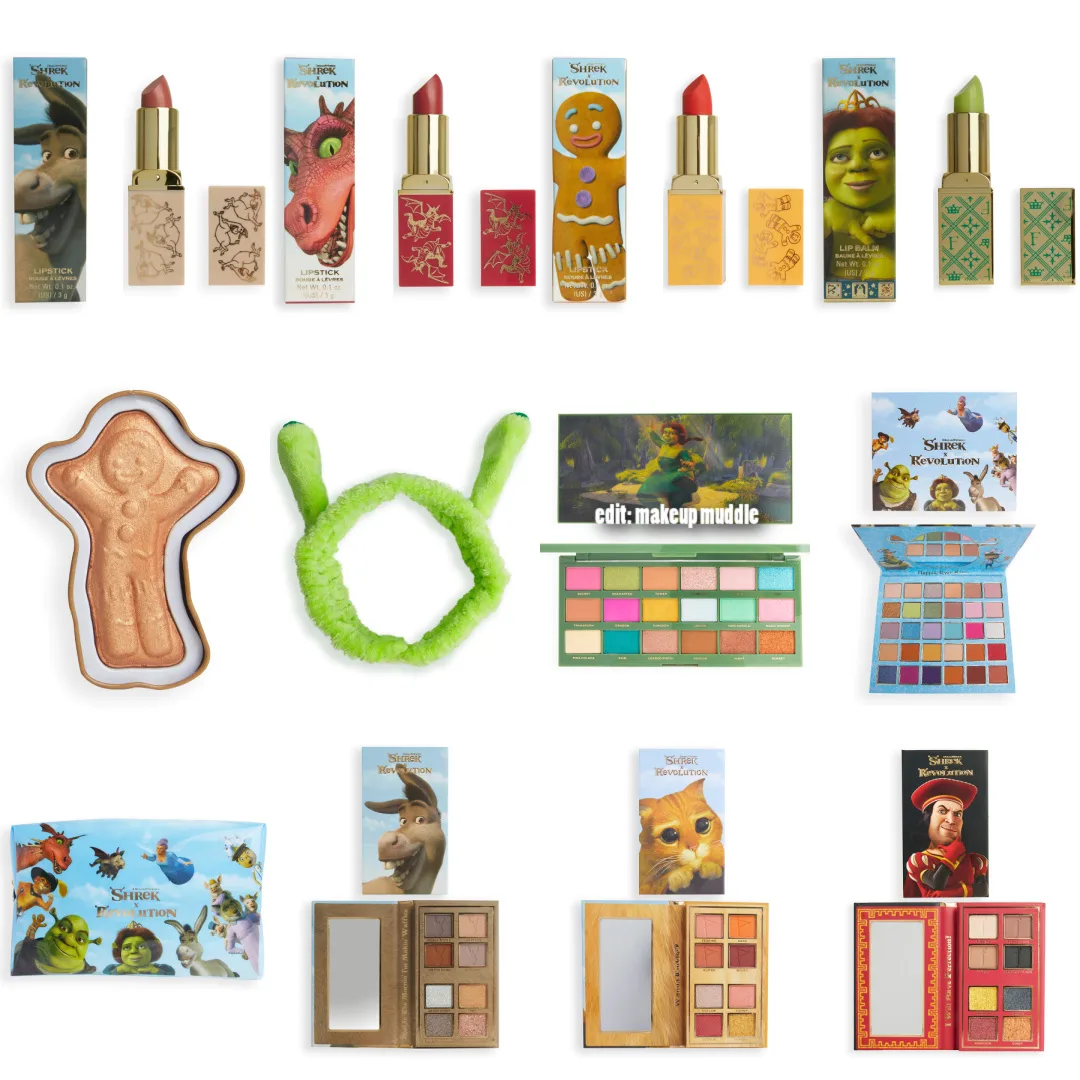 The I Heart Revolution x Shrek Collaboration features a mix of makeup, skincare and beauty accessories.
The Shrek makeup packaging designs on everything is just amazing, with products themed around different characters from the Shrek movies, like Shrek, Princess Fiona, Donkey, Puss In Boots, Dragon, The Gingerbread Man, Lord Farquaad and more.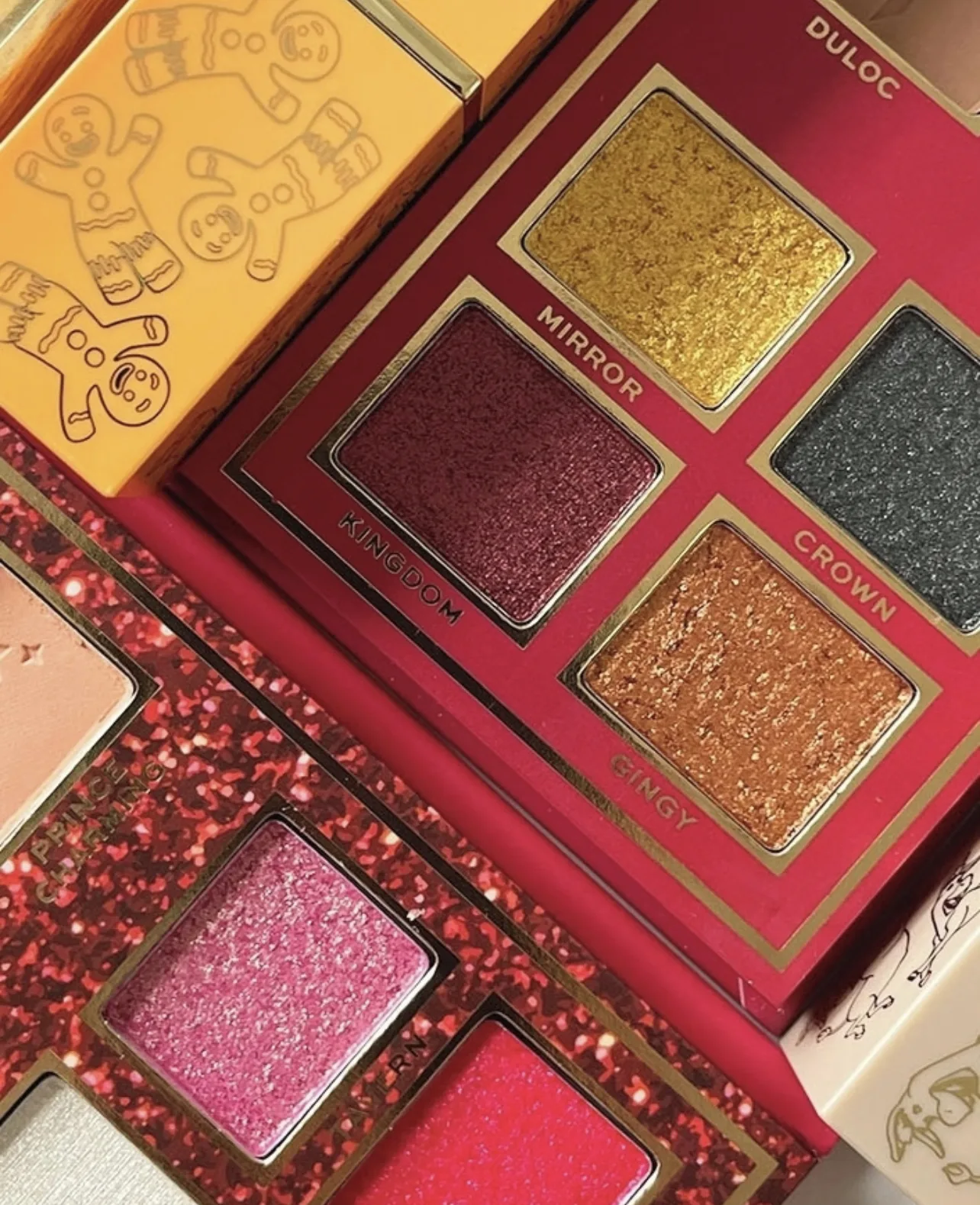 For makeup, there is a range of eyeshadow palettes, lipsticks, a highlighter, a makeup headband, a makeup bag and even a face mask. The packaging designs are amazing, and it could be the best I Heart Revolution collaboration to date.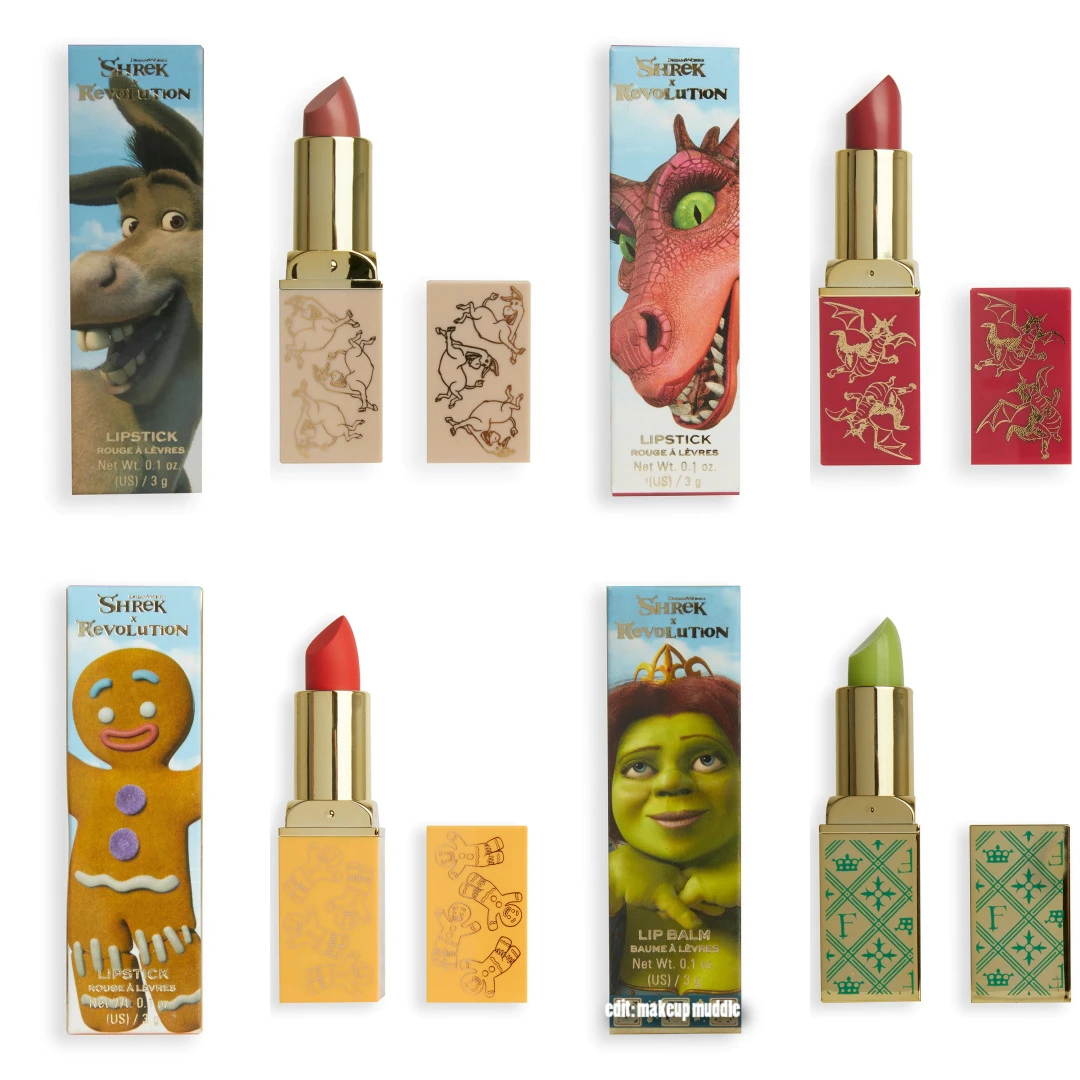 The first items within the I Heart Revolution x Shrek Collaboration are a range of three lipsticks and one lip balm, all of which are themed around different Shrek characters.
All four of the lip products have patterned packaging, with character themed cardboard boxes. There's a lipstick for Donkey, Dragon, Gingerbread Man, and then a lip balm for Princess Fiona.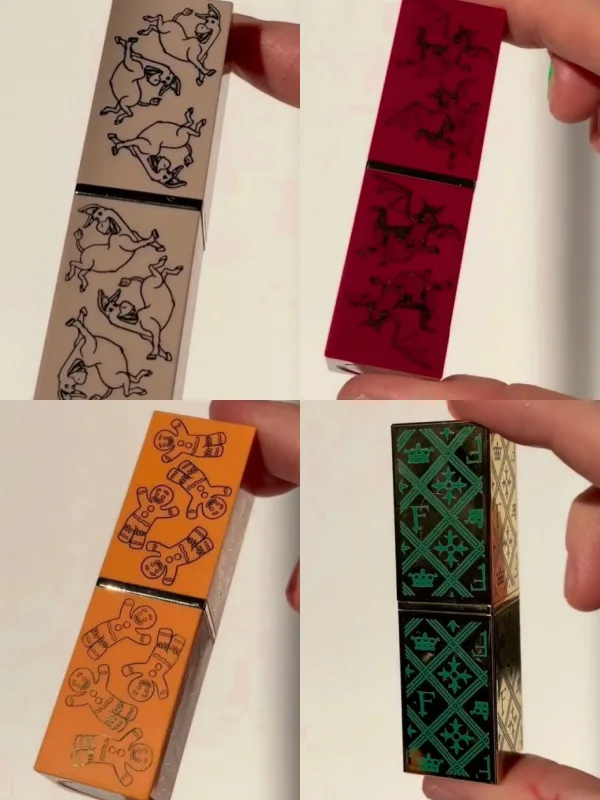 Each of the four lipsticks have squared lipstick casing, and the outside of the lipstick casing is themed around the character. The Donkey Lipstick has nude casing, with gold foil donkeys all over, the Dragon Lipstick has red casing with gold foil dragons all over.
Then the Gingerbread Man Lipstick has orange casing, with gold foil gingerbread men, and Princess Fiona Lip Balm has gold chrome casing, with a green regal Princess print.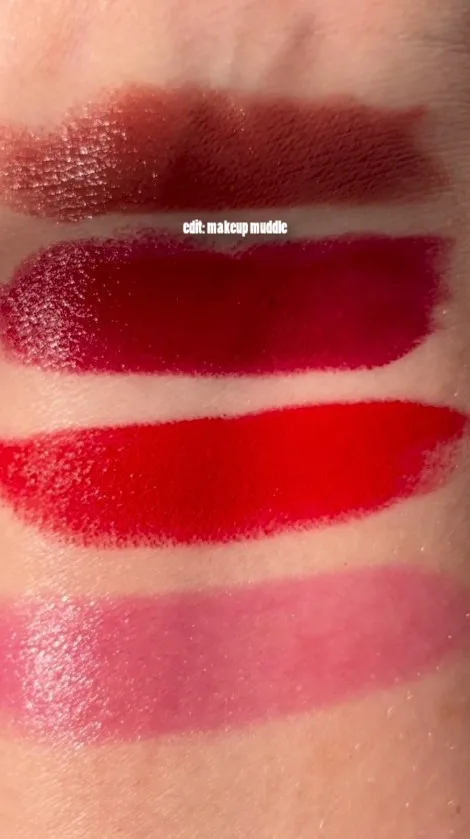 I Heart Revolution x Shrek Lipsticks Swatches
Donkey Lipstick – rosy brown shade
Dragon Lipstick – deep berry shade
Gingerbread Lipstick – matte blue toned red shade
Princess Fiona Lip Balm – green balm with pH technology for a pink tint to the lips
All four Revolution Makeup Shrek lip products look so pretty with the packaging themed around the character, and from the swatches, all four shades look super pigmented too. The green balm is really cool too, considering it's a Shrek collab.
Next in the I Heart Revolution x Shrek Collaboration is the I Heart Revolution x Shrek Gingy Highlighter, which includes the most adorable, gingerbread shaped tin compact, with a Makeup Revolution X Shrek 3D Gingy The Gingerbread Man design.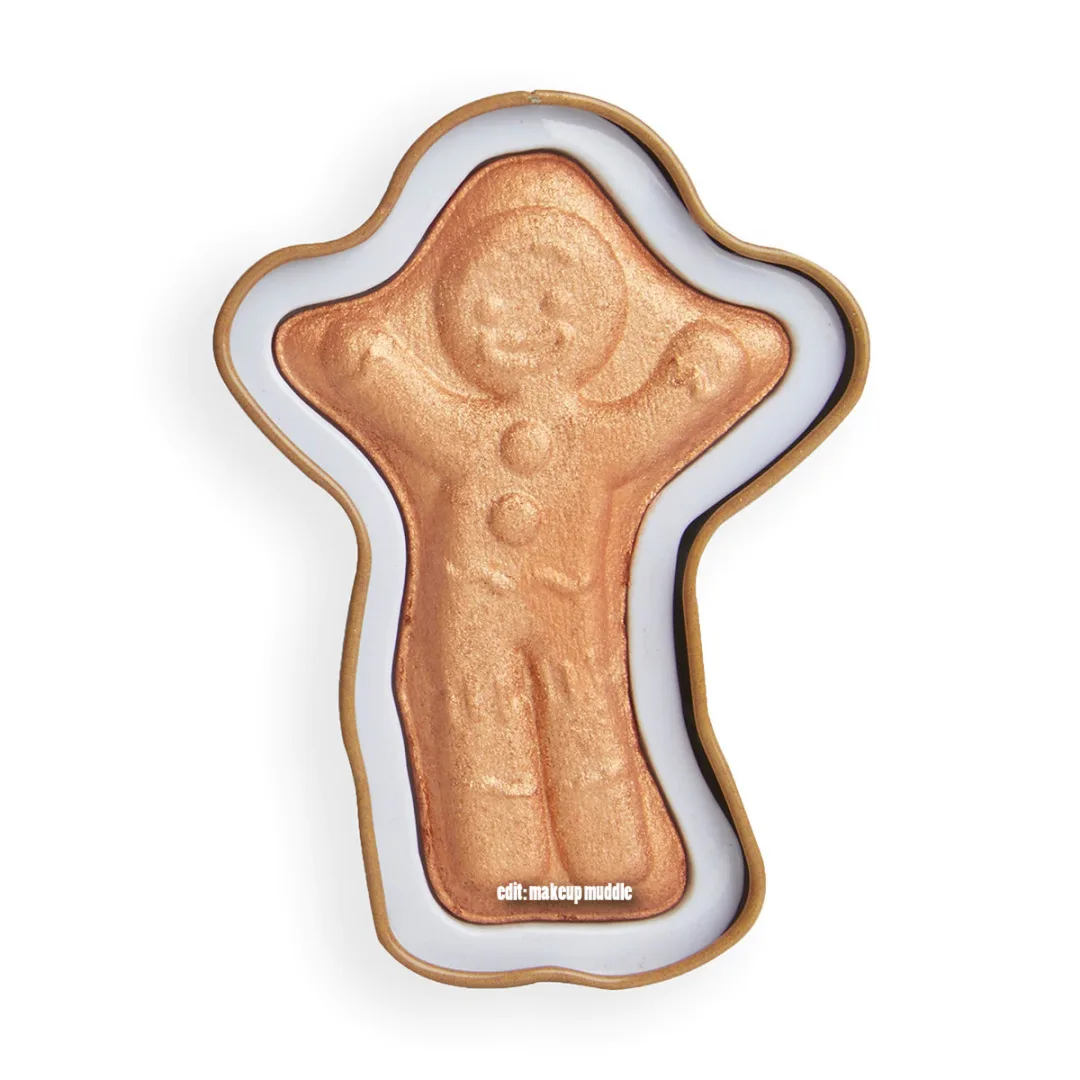 Inside the tin, there's a 3D Gingerbread Man shaped baked highlighter with 8g / 0.28 oz of product. The highlighter appears to have the same formula as the I Heart Revolution Triple Baked Highlighters.
It's the cutest highlighter imaginable, and the shade is a deep bronze, and I so hope it's designed to smell like gingerbread too – that would be amazing! Can't get over how cute the tin is, it's so so cute.
If you want to channel your inner ogre, Revolution have you covered. The collab also includes a Shrek I'm All Ears Headband, which is a velour stretchy headband, so you can pull your hair back before applying your makeup and skincare.
The Shrek I Heart Revolution Shrek headband is a bright lime green ogre colour, with ogre ears, so you look like Shrek when wearing them. It's such a genius design for a headband, and they look super soft too.
All of the best Revolution collaborations include a makeup bag, and the I Heart Revolution x Shrek Collaboration is no different. This Shrek makeup collection includes a PVC barrel shaped makeup bag, which is easy to wipe down, and the outside is covered in all of the iconic Shrek characters.
The makeup bag has a blue metal zip, and a gold round zip charm. The whole makeup bag is covered in a blue sky print, with white fluffy clouds, and the back of the makeup bag is a clear blue sky with white clouds, and the characters are just on the front. If the Make Up Revolution Shrek makeup bag is the same size as the Corpse Bride makeup bag, it'll be a super generous size.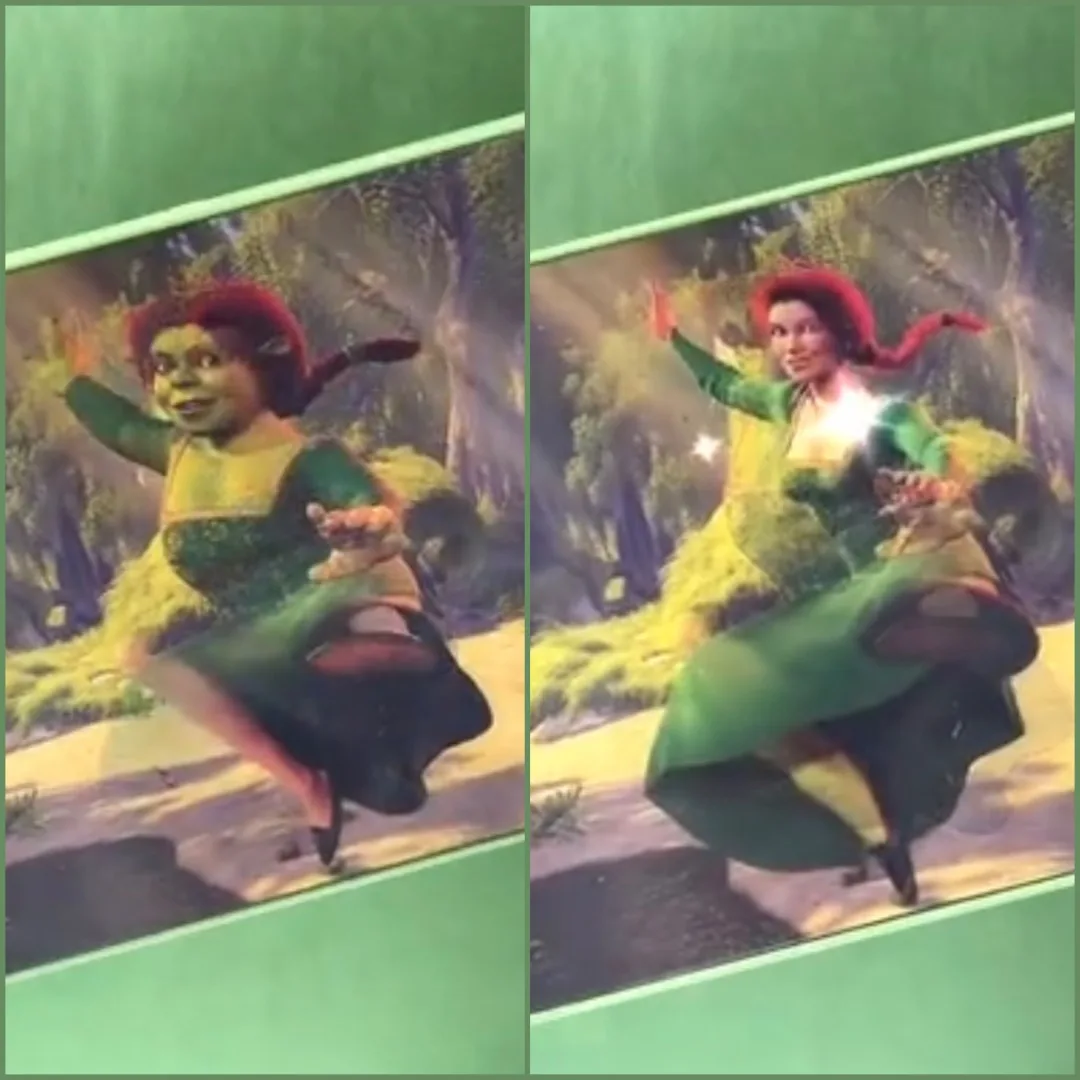 Next in the Revolution Shrek Collection is the first of the many eyeshadow palettes, and it's the Revolution x Shrek By Night One Way, By Day Another Eyeshadow Palette. This palette is dedicated to Princess Fiona, and her two forms.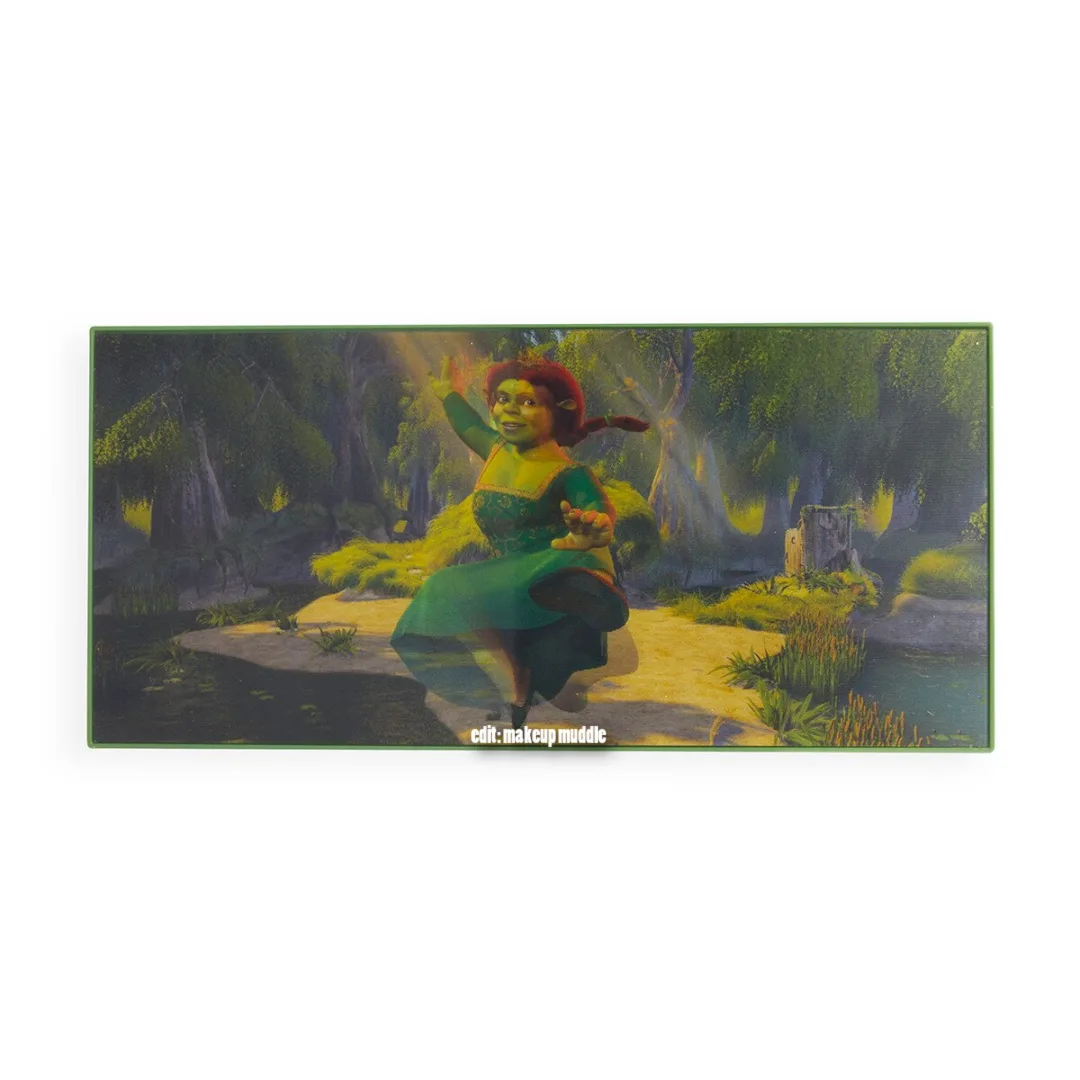 The front of the Shrek Revolution Makeup Eyeshadow Palette has a 3D hologram design, which when held one way shows Princess Fiona as a human, and when tilted, transforms into Princess Fiona as an ogre. This is again just genius, and is my favorite item in the entire collection.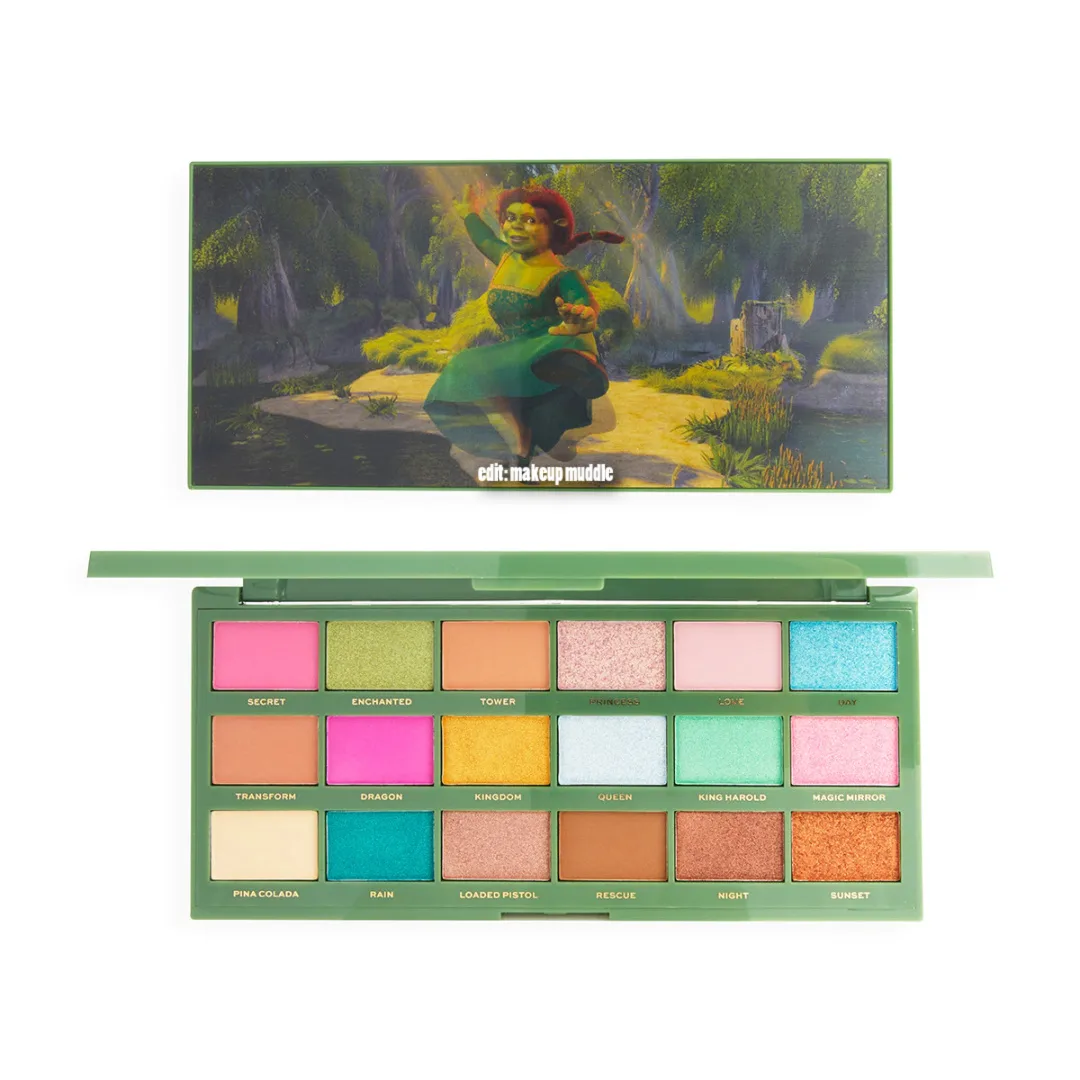 It's a green plastic palette, with the same format as the I Heart Revolution Tasty Palettes, with eighteen powder shadows, all named after different things in the Shrek movies. There are seven matte shades, and eleven shimmer shades, with the names individually written in gold foil font.
All of the shades within the palette are;
Secret
Enchanted
Tower
Princess
Love
Day
Transform
Dragon
Kingdom
Queen
King Harold
Magic Mirror
Pina Colada
Rain
Loaded Pistol
Rescue
Night
Sunset
As a whole, the palette is bright and colorful, with greens, pinks, blues, gold and neutrals. The shimmers look very promising, and look like they're the more foil-like shimmers I Heart Revolution do so well, so fingers crossed the pigmentation is as amazing as they look inside the palette.
If you like a bigger eyeshadow palette, Revolution has us covered with the I Heart Revolution x Shrek Happily Ever After Eyeshadow Palette. This is a beast of a palette, with thirty powder eyeshadows inside, within a cardboard style palette.
This palette features the exact same design as the makeup bag (mentioned above) with all of the characters on the front, and the inside of the palette has an Ogre shaped mirror (adorable) with Shrek and Donkey on one side, and Pinocchio, Three Blind Mice and Gingy on the other.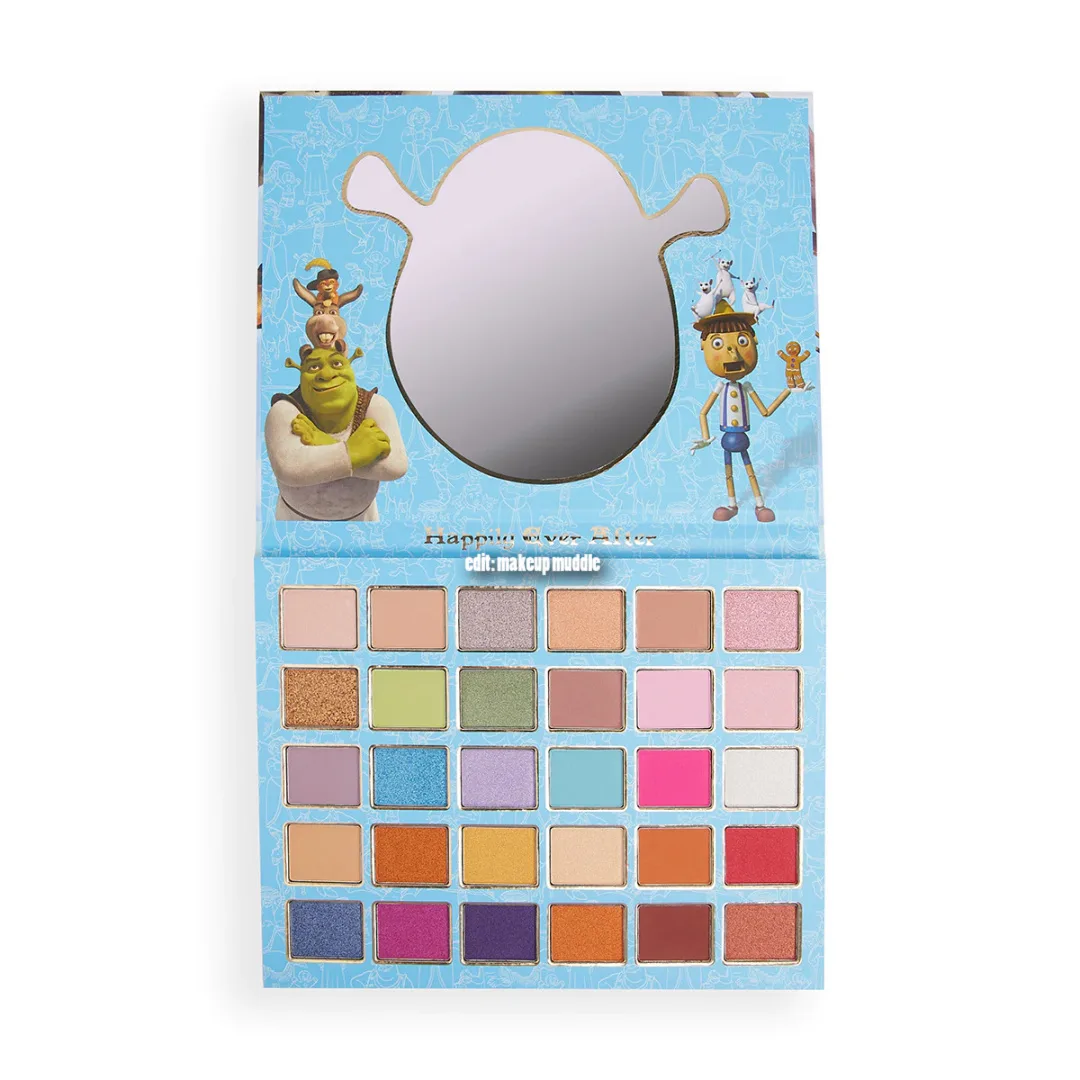 The I Heart Revolution x Shrek Happily Ever After Eyeshadow Palette contains thirty shades, and each shade has a gold foil border surrounding them, which looks really sleek. It doesn't look like these shades are individually named, but they could be named on the back.
In terms of color story, this palette is colorful with a mix of pinks, blues, yellows, purples, greens, neutrals, navy and a bright gold. There's a good mix of matte to shimmer finishes, and the mirror shape inside the lid is the cutest.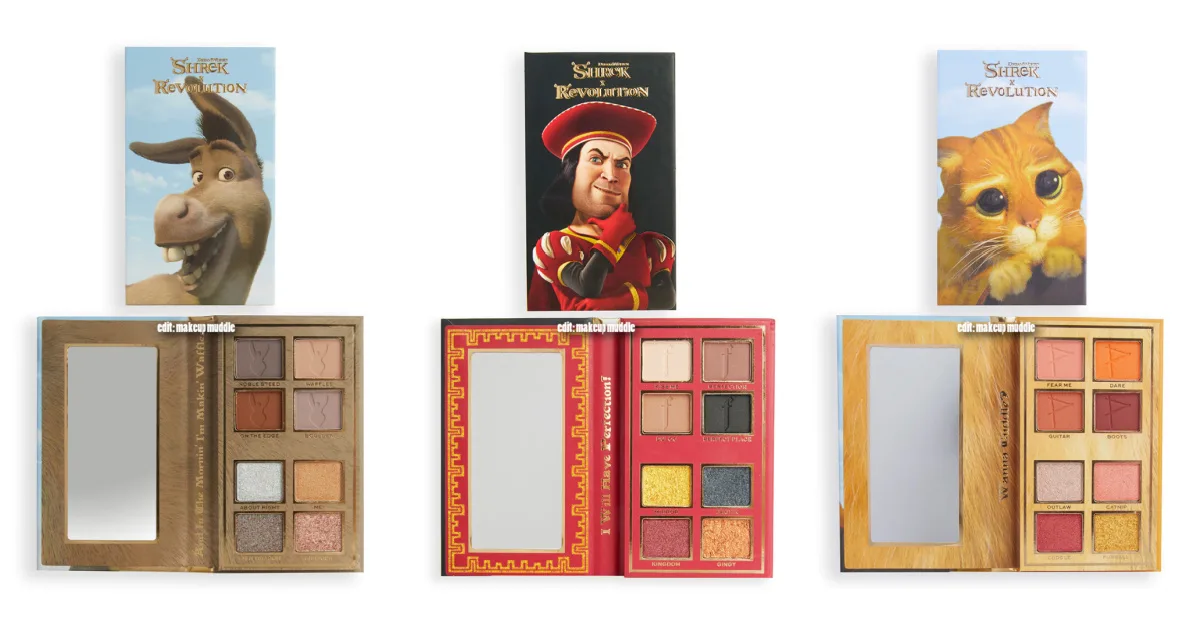 Next, the I Heart Revolution x Shrek Collaboration features four miniature eight pan eyeshadow palettes. Each of these palettes have four matte shades laid out at the top of the palette, and four metallic and shimmer shades on the bottom of the palette.
There's a mirror inside the lid, and an iconic Shrek quote written in gold foil underneath the mirror. I just love that the matte and shimmer shades are separated like this, and the four matte shades in each of the four palettes have an embossed design to represent the character for the individual palette.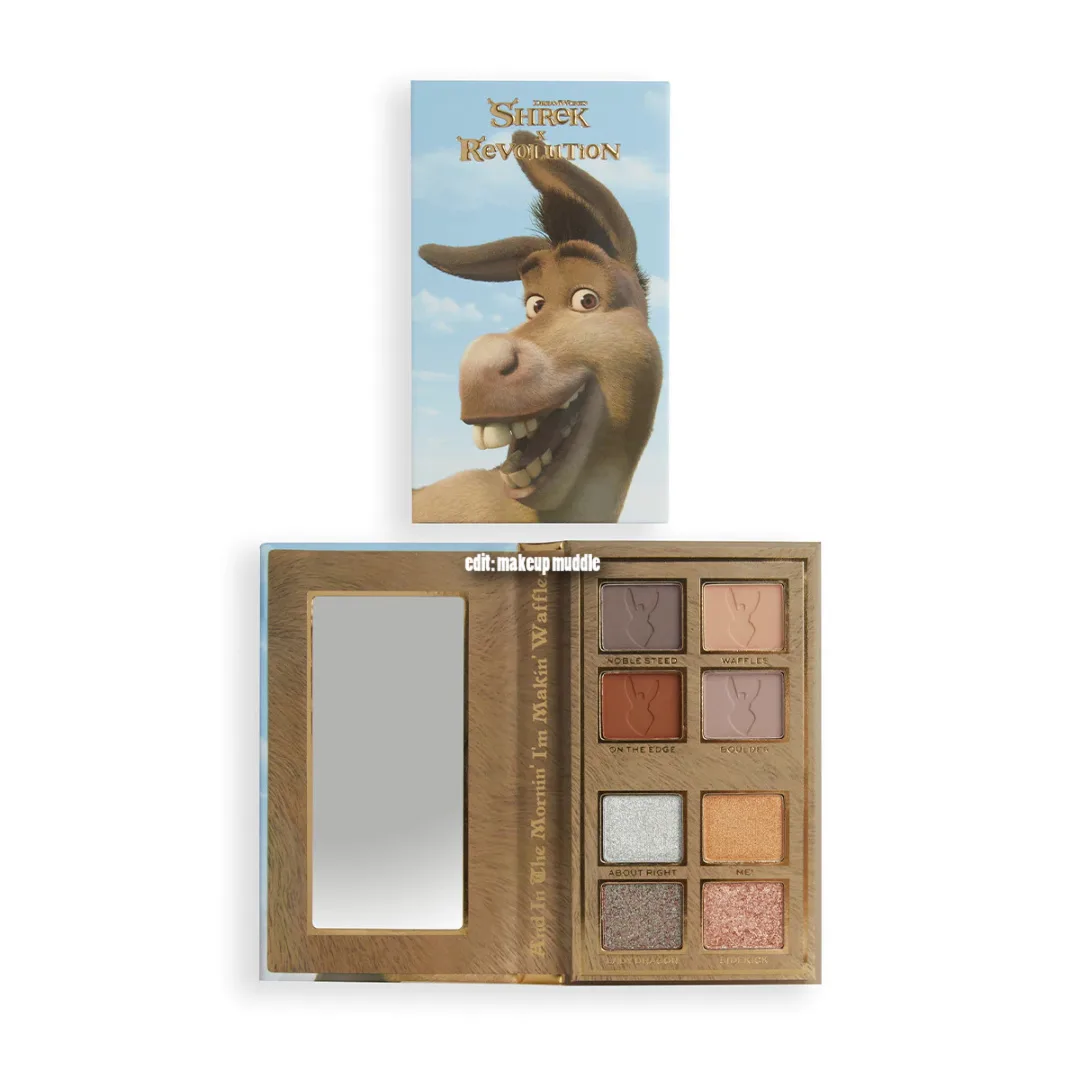 The first of the four palettes is this adorable I Heart Revolution Shrek Donkey On The Edge Palette, with the "and in the morning, I'm making waffles" quote inside. The matte shades have donkey head embossed into them, with the following shade names;
Noble Steed
Waffles
On The Edge
Boulder
About Right
Me
Lady Dragon
Sidekick
Next up is the I Heart Revolution Shrek What The Farquaad Palette, with the quote 'I will have perfection!' written under the mirror. The shimmers inside this palette look like they might even have a foil finish.
The four matte shades have an F embossed into them, and the shade names inside this palette are;
Kiss Me
Perfection
Duloc
Perfect Place
Mirror
Crown
Kingdom
Gingy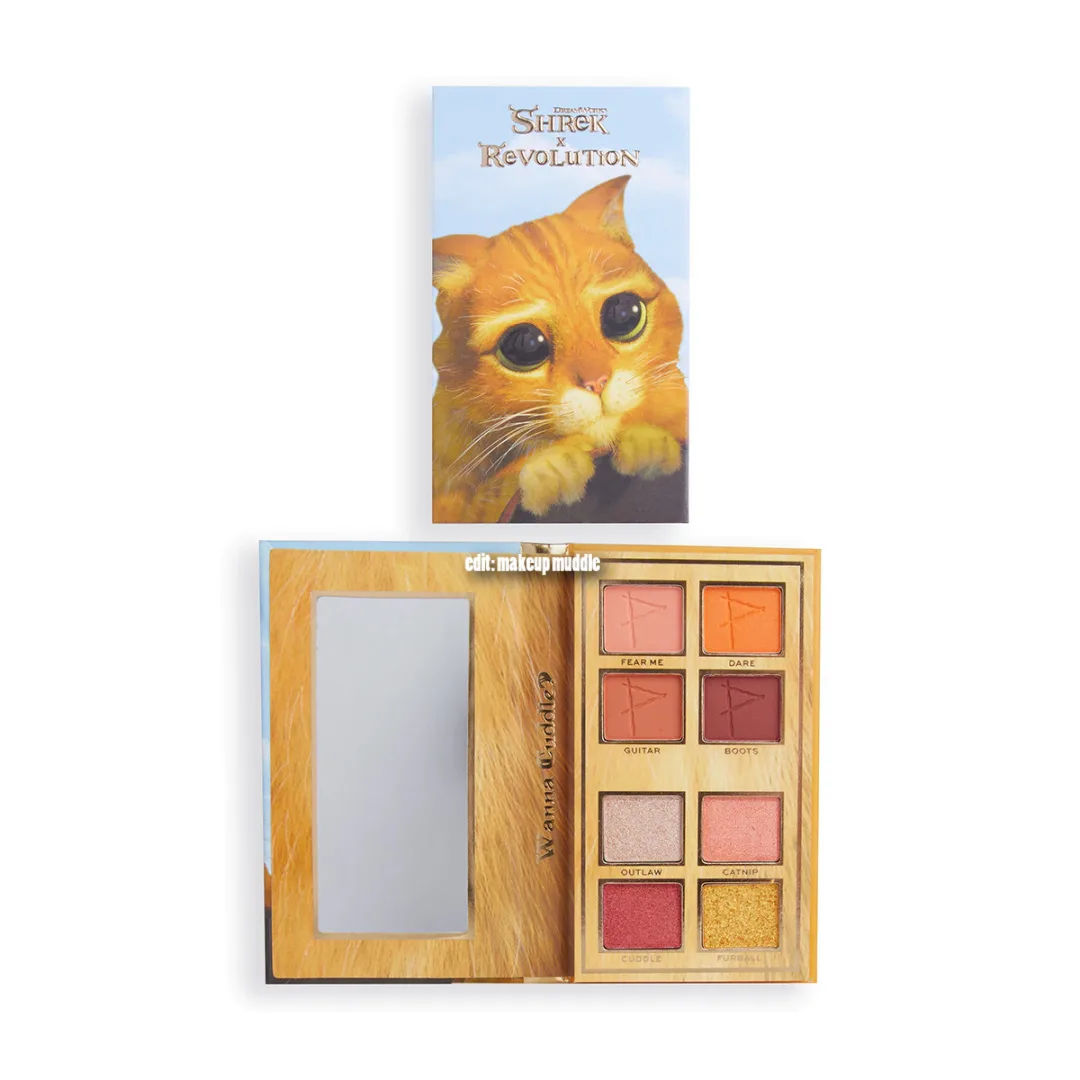 Then there's the I Heart Revolution Shrek Puss In Boots Eyeshadow Palette, themed around Puss In Boots. The quote inside this palette is 'wanna cuddle?', and the matte shades inside this palette have a 'P' etched into them, from when he used his sword to write his initial.
Inside this Shrek Makeup Revolution Eyeshadow Palette, the shade names are;
Fear Me
Dare
Guitar
Boots
Outlaw
Catnip
Cuddle
Furball
In addition to the above three Shrek Revolution eyeshadow palettes, there's also another with this format, and it's called the Need A Hero Palette, although I haven't got images for that one palette, but I'll update this post once I do.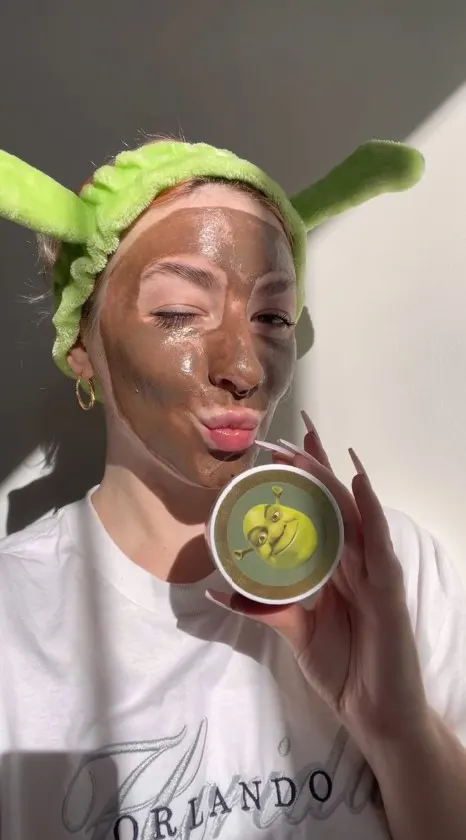 There are also a couple of other products within the Makeup Revolution Shrek collection. There's a I Heart Revolution x Shrek Clay Mask, which is a mud face mask, which is inspired by when Shrek has a mud bath, and you can use the headband in the Revolution collaboration, to ogre yourself up.
There is also a Shrek Revolution Highlighter Palette too, but I don't have an image of that one to share with you, but if it's as cute as the gingerbread man shaped highlighter, it'll be adorable. We don't have a launch date for the collection just yet, but it'll be available right here.
*If you order from the Revolution USA website, you can get 20% discount on everything with the code MUDDLE*
BUY HERE: Revolution US / Revolution UK
All Shrek x Revolution images belong to Revolution.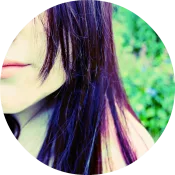 Hi, my name is Gemma, and I'm the owner of MakeupMuddle.com. I'm a true beauty obsessive, and love writing about anything to do with beauty – I have been a beauty writer since 2012.
As well as owning Makeup Muddle, I also own GemmaEtc.com, and love sharing my thoughts and feelings about the greatest (and not so great) beauty products!