Revolution have launched two new palettes today, and they're gimmicky as hell but kinda cute. The I Heart Revolution Burger Eyeshadow Palettes have joined their range of food inspired products.
I have to admit I'm over the gimmicky packaging designs, but I do think these two palettes are going to be popular as the shades inside complement the theme of each palette really well.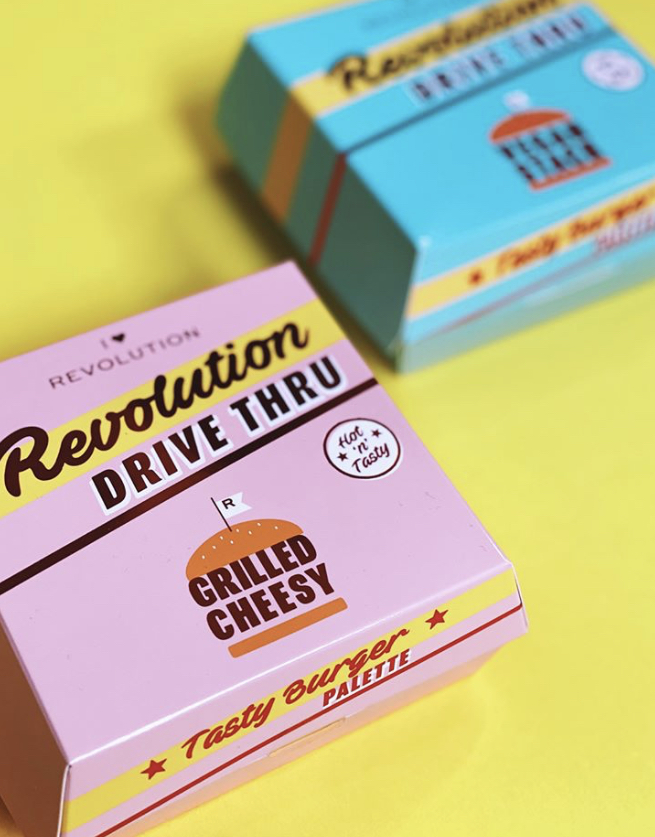 I Heart Revolution Burger Eyeshadow Palettes
The I Heart Revolution Burger Eyeshadow Palettes are £10 each which really surprised me. They have squishy donut palettes with a very similar design, yet they're £5 each.
I think these burger inspired palettes will appeal to teen makeup lovers as they are cute, but £10 does feel pricey, when you're only getting eight eyeshadows.
Compare that to their amazing Chocolate Bar Palettes which feature sixteen shades, and they're only £9 each. So you're getting half the shades, and paying £1 more for the privilege. So the elevated price is obviously down to the more ornate packaging.
There are two different designs of the I Heart Revolution Burger Eyeshadow Palettes;
Grilled Cheesy
Vegan Stack
The Grilled Cheesy Palette features warm toned shades with oranges and browns, which Revolution describe as being packed with shades to help you create a golden smokey eye.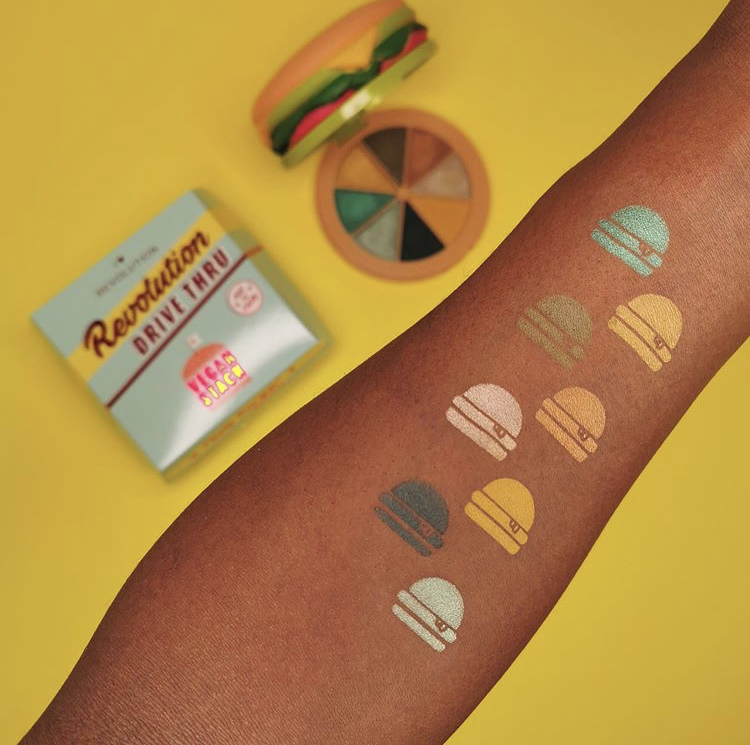 The Vegan Stack Palette features greens and golds which Revolution describe as having enough greens for your 5-a-day.
I don't know how big these palettes are, as there's no mention of the size of them, nor is there any images indicating the volume of the product inside. Normally their palettes show the weight of the shades on the front of the box, but there's nothing on the outer packaging in the stock images on the Revolution website showing the size of each shadow.
Both palettes have squishy burger designed packaging which is quite bulky, so they're not the kind of palette you'd want in your makeup bag, but if you do like gimmicky, cute palettes, you might really love the two new I Heart Revolution Burger Eyeshadow Palettes which are available right now.
All images belong to Revolution.
*This post contains affiliate links