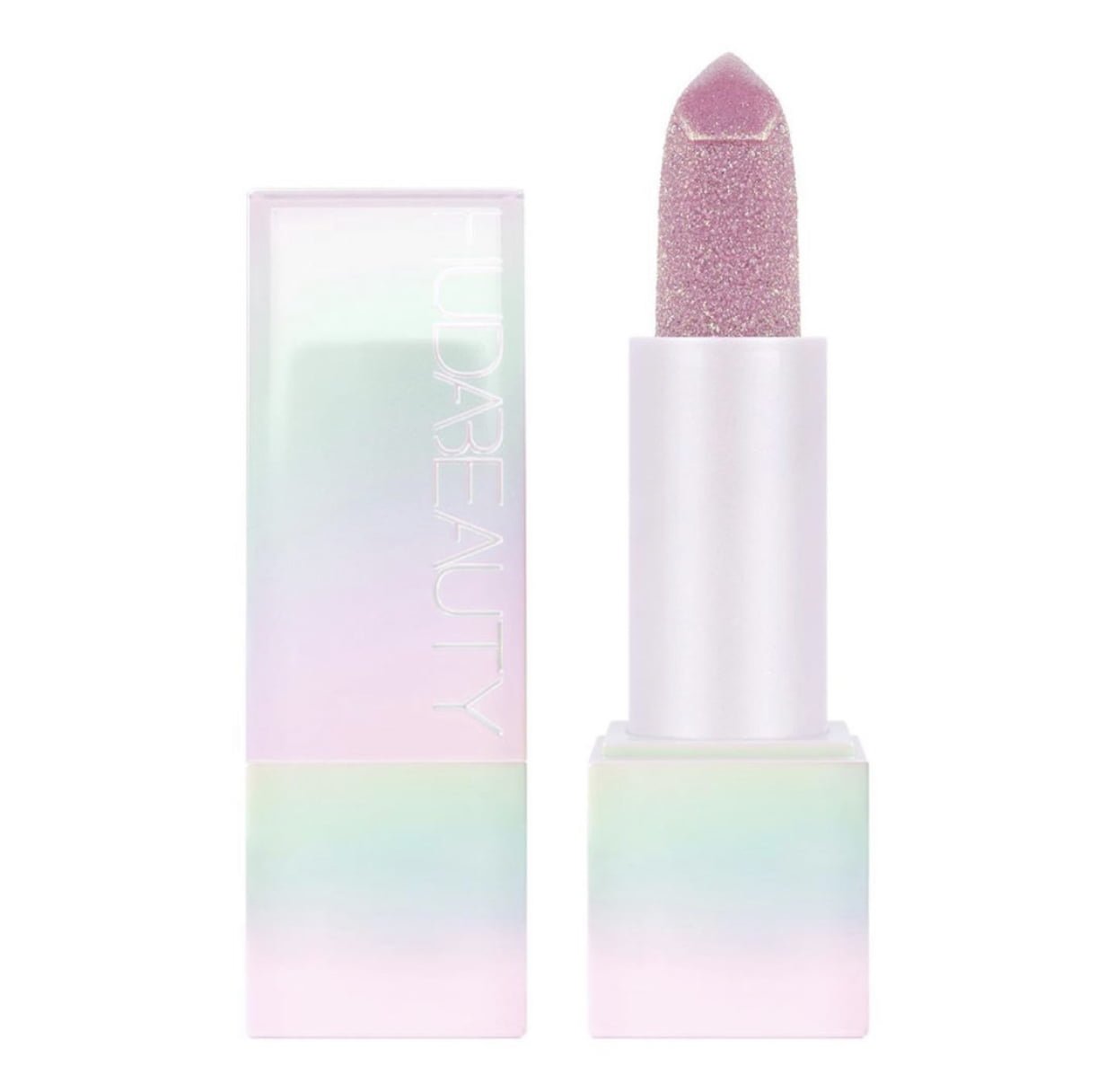 I love, love, love Huda Beauty so I'm always excited by anything they launch, and the new Huda Beauty Diamond Hydrating Balms have got me very excited already. I've never been disappointed by any of the many Huda Beauty products I've tried, and these new balms look incredible.
These Huda Beauty Diamond Hydrating Balms were set to launch on the 27th of March, but Huda posted an announcement saying the launch has been pushed back until May due to the current crisis effecting the world. Although Huda has said that many of her distributors already have the products for sale such as Selfridges as they plan 12 months ahead, so you may be able to get your hands on them.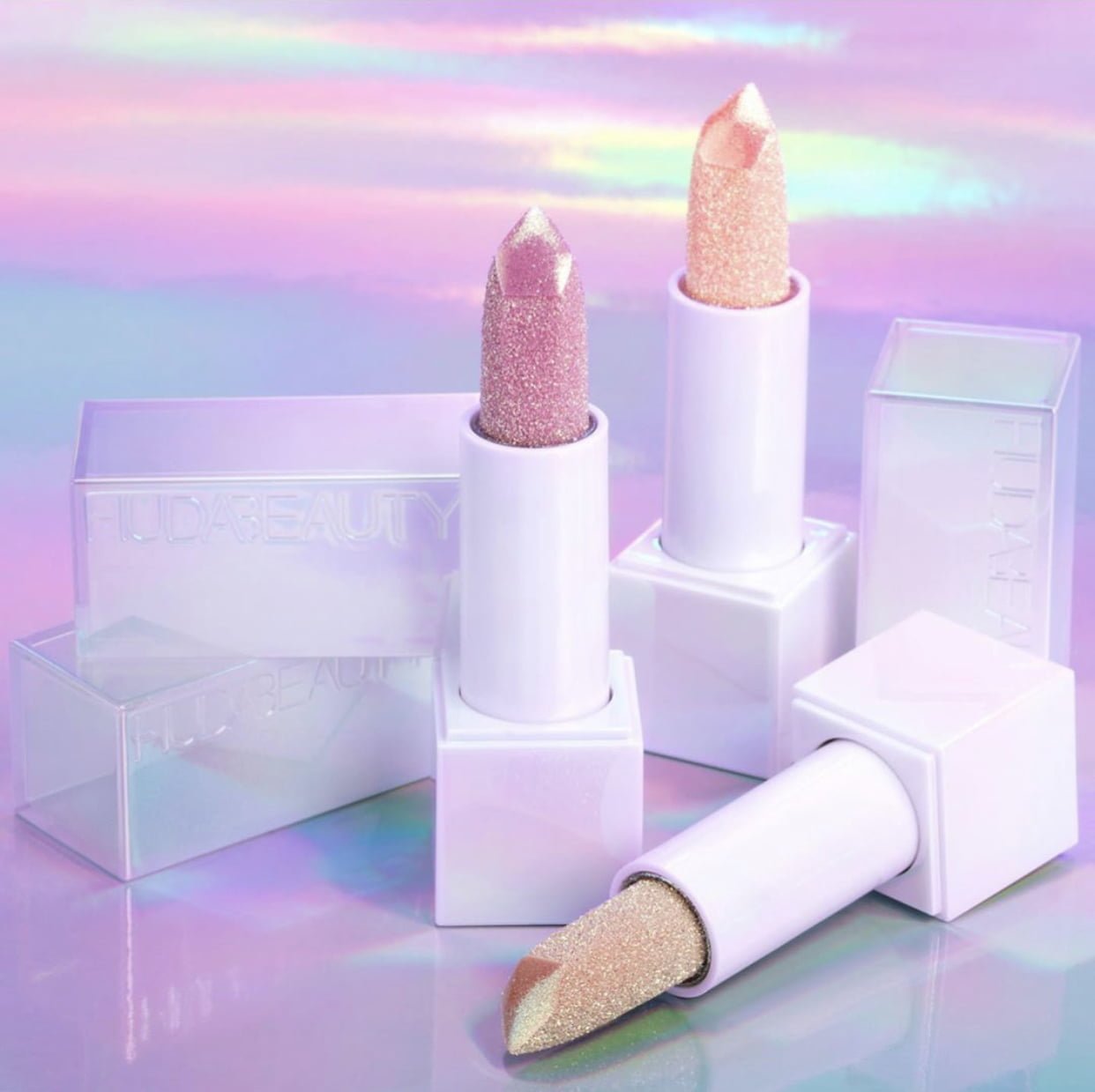 Huda Beauty Diamond Hydrating Balms

The Huda Beauty Diamond Hydrating Balms are launching on the 27th of March, and there will be three different shades to choose from. It looks like they'll be launching on Sephora and Huda Beauty first, and they should then launch at other Huda Beauty stockists worldwide.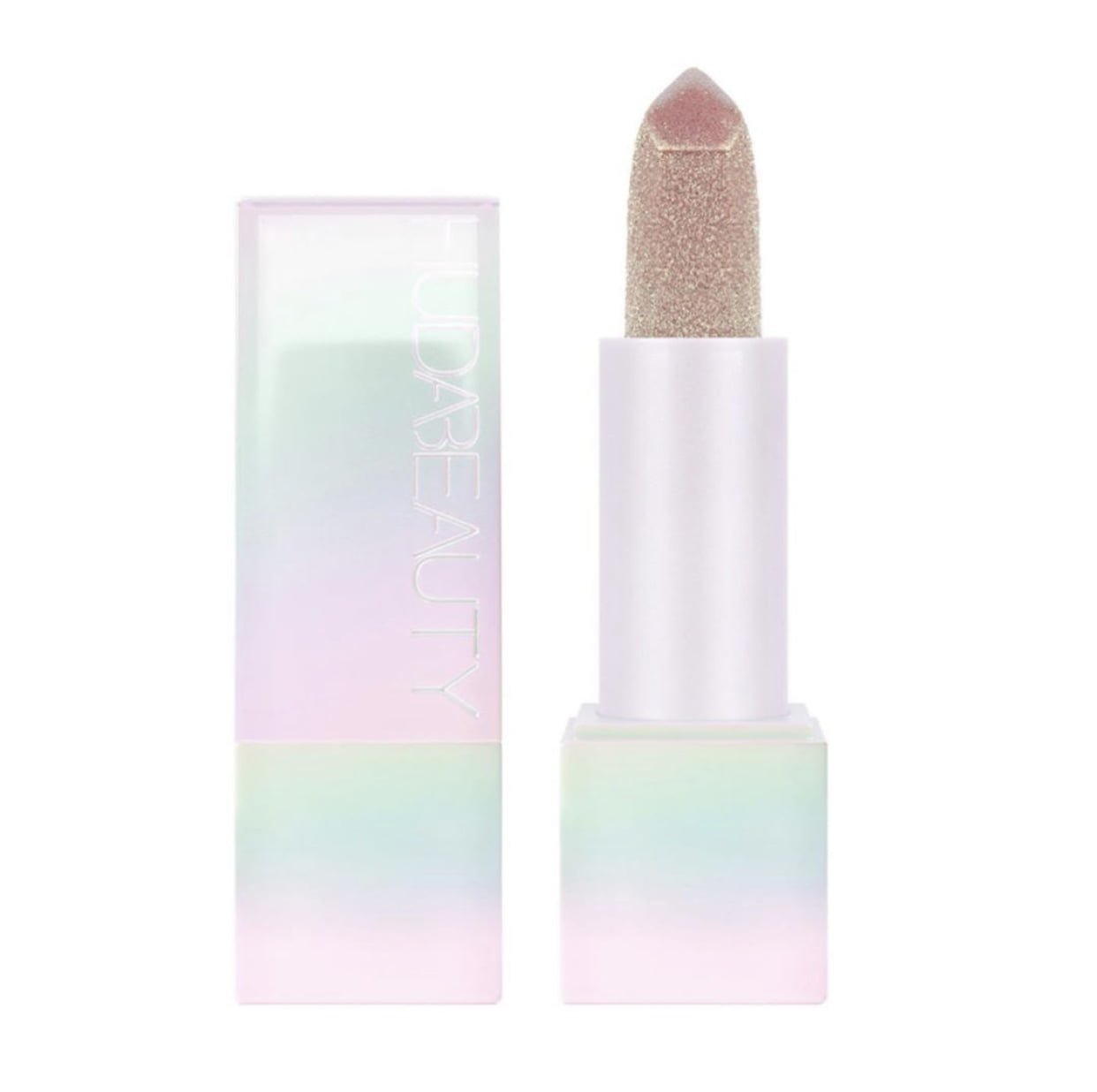 Described as being slightly tinted with a glossy finish, and is made using a blend of soothing ingredients. The lipstick bullets have a diamond like sparkle to the outside,  and feature a mix of rich emollients including mango seed butter to soften the lips, leaving them pillow like a supple. Once they launch in the US, they're going to be $25 each.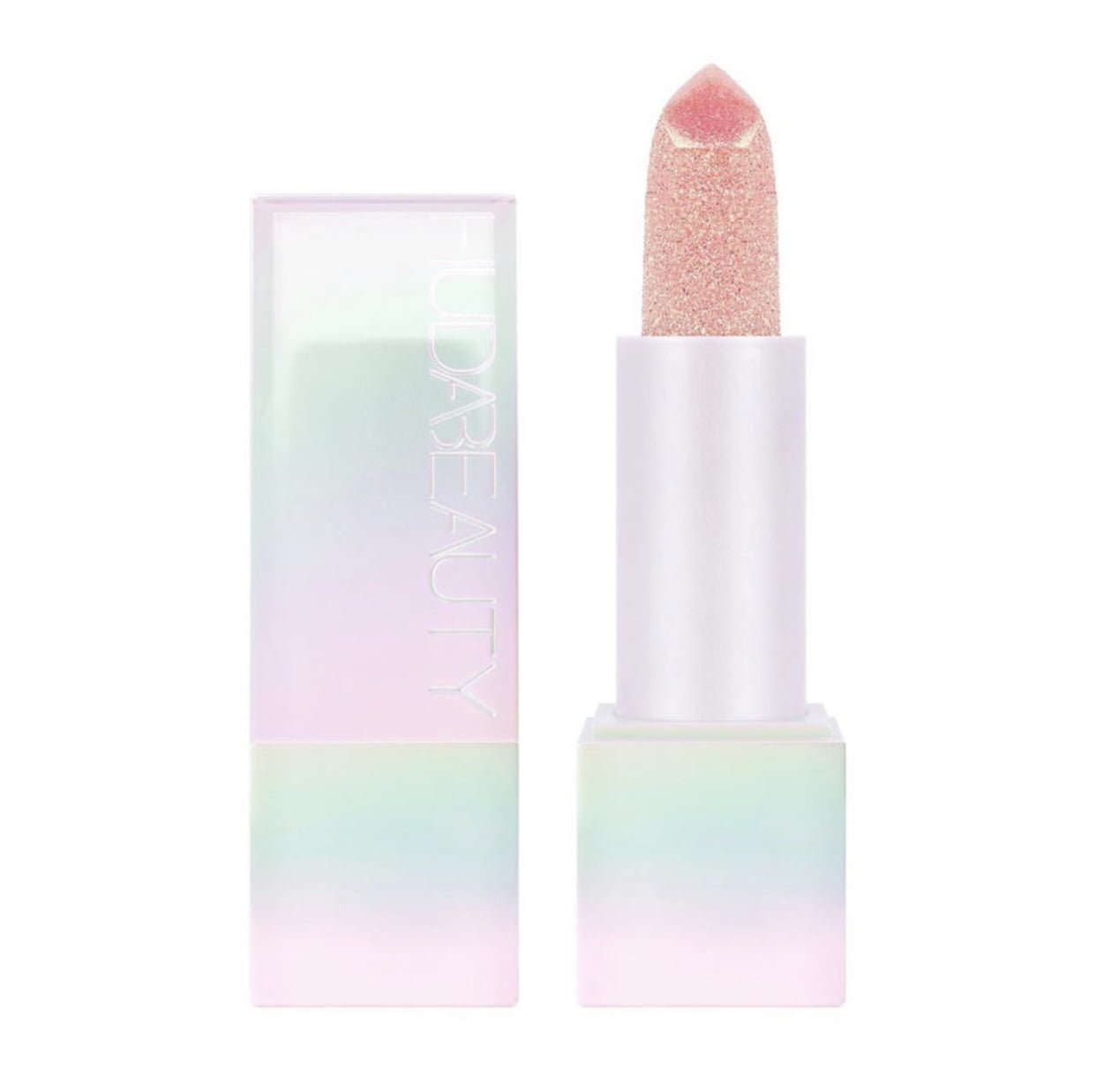 The packaging for these Huda Beauty Diamond Hydrating Balms is absolutely beautiful, with a pastel iridescent ombré design which is so unique to any other lipstick right now. The glittery effect on the outside of the bullets also looks very unique too.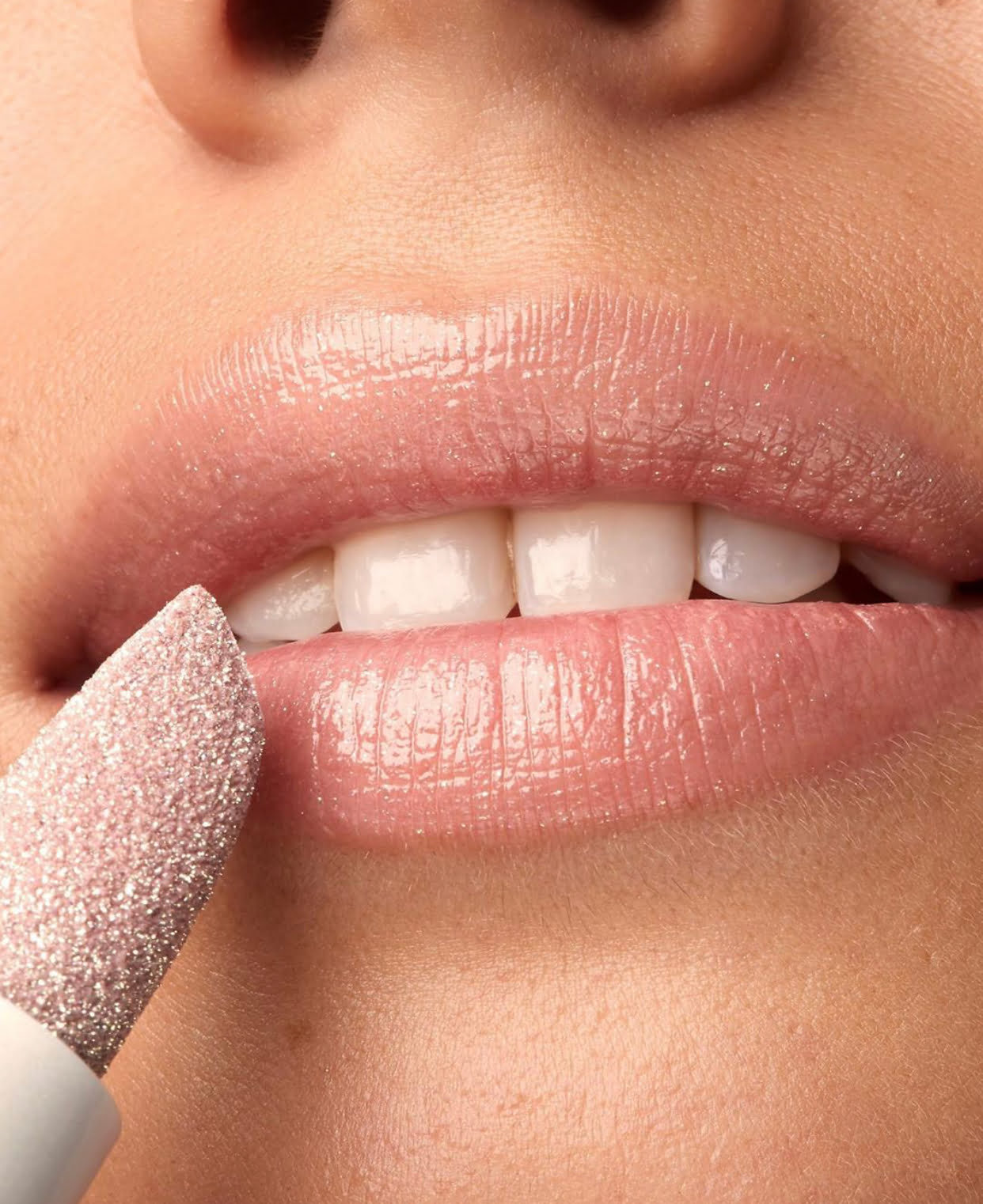 What I personally really like about Huda Beauty as a brand, is their unique trend leading products. Their Power Matte Bullets were so popular everyone copied them, as did they with the marbleised eyeshadows too.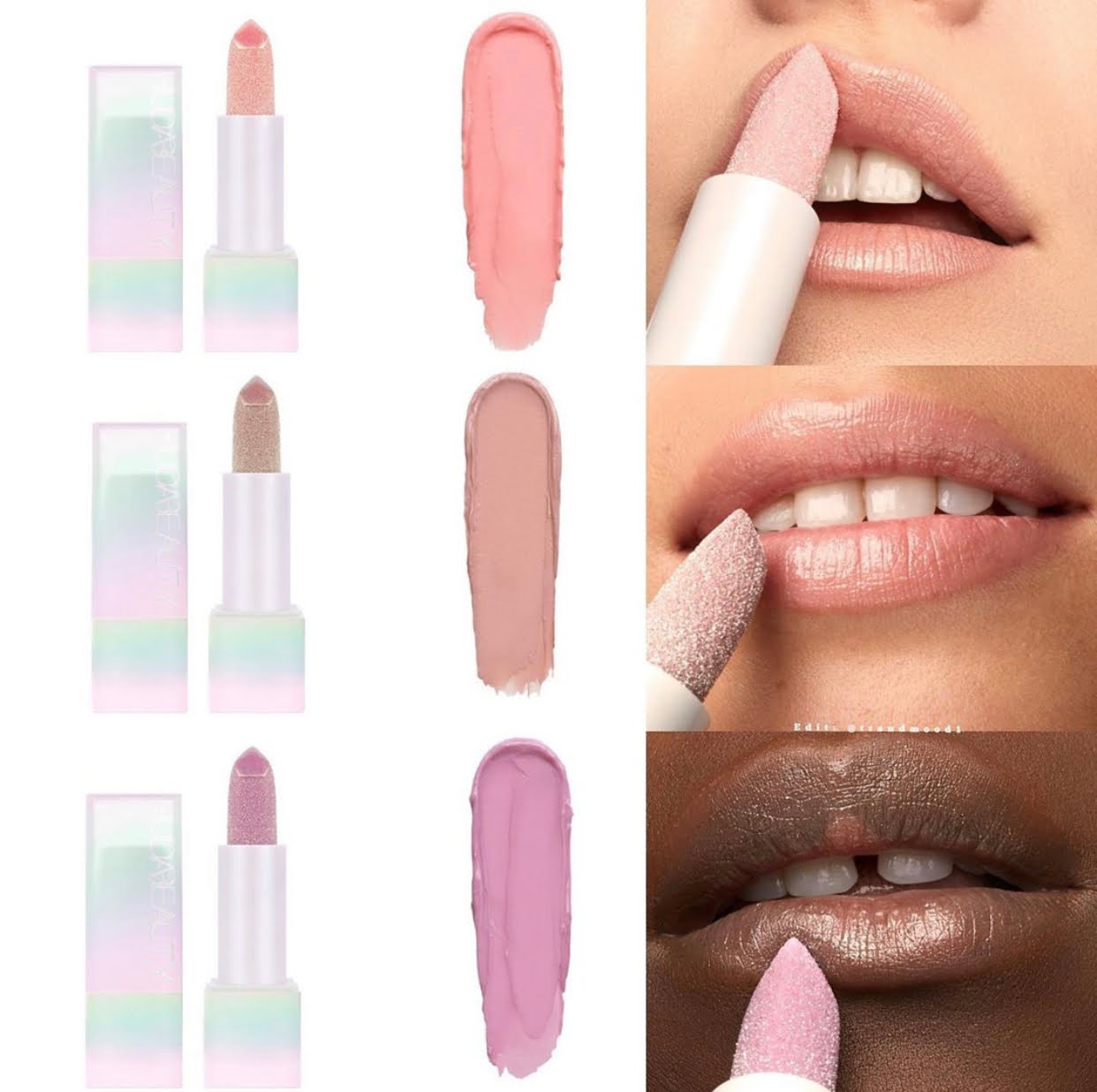 Whilst I don't know the specific shade names for the three Huda Beauty Diamond Hydrating Balms, it looks like there's a nude, peach and lilac shade but they're very sheer due to them having lip balm formulas. The swatches above don't show colour pay off, but they give a beautiful iridescent effect to the lips and I'm totally sold already!
All images belong to Huda Beauty / Trendmood.