The Olaplex 4 in 1 Moisture Mask has been one of the bestselling sulfate-free Olaplex haircare products, ever since it launched back in October 2021.
Do you want to know all about the hair mask, how to use Olaplex 4 in 1, and the reasons you need to give it a try? Keep on reading for everything you need to know about this salon quality, highly concentrated hair treatment for all hair types.
What Is The Olaplex 4-in-1 Moisture Mask?
The Olaplex 4-in-1 Moisture Mask is a lightweight hair treatment designed to nourish and restore the natural vibrancy and strength of your hair.
It is formulated with Olaplex's patented healthy hair chemistry, which helps to protect the bonds in your hair from damage caused by styling products, heat tools and environmental elements.
The mask utilizes three powerful ingredients: keratin proteins to strengthen weakened strands, hyaluronic acid for intense hydration, and panthenol to promote shine.
Plus, the mask also contains an antioxidant blend of sunflower seed oil and vitamin E that provides protection against free radical damage while also helping to balance out scalp moisture levels.
This rich formula works together to intensely moisturize each strand while preventing future breakage, providing up to 75 percent more strength than untreated locks over
What Are The Benefits Of The Olaplex 4 in 1 Hair Mask?
The Olaplex 4-in-1 Hair Mask is a one-of-a-kind product that truly lives up to its claims.
It acts as a deep conditioning mask, leave in conditioner, detangling agent and styling cream all in one.
Not only is it a time saver, but it also provides several benefits to your hair. The main ingredient, Bis-cyclopentasiloxane, helps restore hair that has been damaged by heat or styling products and also makes the hair softer and more manageable due to its unique molecular structure.
The presence of plant extract hydrolyzed quinoa helps strengthen the hair follicles while providing nourishment and protection from further damage.
This product is perfect for people who want their hair to look silky smooth after every shampooing session without having to apply too many other compounding products. One can just apply this mask in lieu of a regular conditioner for total coverage for their tresses.
Because this product does not rely on silicones or waxes like other similar treatments do, there are fewer concerns about build up or leaving behind residue.
This easily absorbable formula adds shine and life back into dull or lifeless locks, making them appear healthier overall; virtually, no matter what type of texture you have.
All these features combined make the Olaplex 4-in-1 Hair Mask an ideal solution for anyone looking for a superior conditioning treatment for their strands.
What Are The Key Ingredients Inside The Olaplex 4 in 1?
Olaplex 4 in 1 is a unique, revolutionary product that provides the perfect balance of four key ingredients to restore and strengthen hair. The four ingredients include Bis-Aminopropyl Diglycol Dimaleate, Panthenol, Tocopherol Acetate and Aloe Barbadensis Leaf Extract.
Bis-Aminopropyl Diglycol Dimaleate is a patented ingredient which works like an optical link between broken bonds in the hair that have been caused by chemical treatments such as bleaching and coloring. It helps repair damage while keeping it strong enough to resist further damage being done.
Panthenol is also known as pro-vitamin B5 which penetrates deep into the hair shaft to help moisturize, strengthen and reduce breakage. This creates a protective layer on the outside of each strand of hair so that when you style your hair, it doesn't become weak or damaged.
Tocopherol Acetate is an antioxidant with natural anti-aging properties, which helps protect the scalp from free radicals that can cause premature aging or thinning hair. This ingredient also nourishes dry scalps, so they stay healthy over time even after using Olaplex 4 in 1 regularly.
Finally, there's Aloe Barbadensis Leaf Extract which not only soothes inflamed scalps but also helps prevent shedding due to its ability to seal off split ends before they travel further up the shaft creating more damage.
Overall, this combination helps keep your scalp healthy while making sure all strands are strong enough to resist harsh styling techniques such as blow drying or curling irons without becoming overly dry or brittle.
What Are The Olaplex 4 in 1 Moisture Mask Ingredients?
Water (Aqua/Eau), Dimethicone, Cetyl Alcohol, Persea Gratissima (Avocado) Oil, Glycerin, Stearyl Alcohol, Ethylhexyl Olivate, Behentrimonium Chloride, Cetrimonium Bromide, Limnanthes Alba (Meadowfoam) Seed Oil, Oryza Saliva (Rice) Bran Oil, Quaterniurn-80, Sodium Hyaluronate, Sodium PCA, Ceramide AP, Ceramide NP, Bis-Aminopropyl Diglycol Dimaleate, Cannabis Saliva (Hemp) Seed Oil, Rosa Ganina (Rose Hip) Seed Extract, Hydrolyzed Jojoba Esters, Arginine, Jojoba Esters, Panthenol, Squalane, carthamus Tinctorius (Safflower) Seed Oil, Glycine, Alanine, Serine, Valine, lsoleucine, Praline, Threonine, Guar Hydroxypropyltrimonium Chloride, Histidine, Hydroxyethylcellulose, Phenylalanine, Aspartic Acid, PCA, Phosphatidylcholine, Citric Acid, Sodium Lactate, Ethylhexylglycerin, Sodium Benzoate, Phenoxyethanol, Bis-Cetearyl Amodimethicone, Propylene Glycol, lsopropyl Alcohol, Sodium Nitrate, Tocopherol, Fragrance (Parfum), Citral, Hexyl Cinnamal, Limonene.
What Are The Benefits Of The Amino Acids Within The Olaplex 4 in 1 Moisture Mask?
The Olaplex 4 in 1 Moisture Mask is an incredibly effective product that uses a unique combination of ingredients to restore and rejuvenate hair.
One of the main components of this product is its carefully crafted blend of 11 vital amino acids, within a patented technology formula. Amino acids are the building blocks of proteins, which gives them incredible benefits when used on hair.
The amino acids in Olaplex 4 in 1 Moisture Mask are specifically designed to provide deep moisture to hair fibers, helping to fill cracked cuticles, seal dehydrated split ends, and generally strengthen your locks from within.
This helps your hair regain its natural shine and elasticity, making it look healthier overall.
These same amino acids are known for their hydrating properties – they help maintain moisture levels throughout the day by forming a protective layer over each strand.
This prevents dehydration and keeps your strands soft and healthy even during hot or humid weather conditions.
As well as these moisturizing effects, the amino acids also have powerful antioxidant capabilities that combat free radical damage from environmental aggressors such as UV exposure and smoke pollution while promoting overall wellness for healthier looking hair, just be sure to rinse thoroughly.
Can You Use Olaplex Every Wash?
Olaplex is a revolutionary hair treatment that can dramatically reduce damage caused by heat, chemical and mechanical styling.
It's a game changer for people who dye their hair, use heat styling tools frequently, or have otherwise damaged locks. The question of whether you should use Olaplex every wash depends on your individual needs.
First off, if you're using Olaplex to help repair previously damaged hair, then it's probably best to use it every couple of weeks.
This will ensure that your hair stays healthy and strong as it slowly recovers from the damage.
On the other hand, if your hair isn't particularly damaged, then it might not be necessary to do an Olaplex treatment every wash.
In this case, using either a gentler shampoo and conditioner or switching up with an occasional deep conditioning masque could be enough to keep your mane looking its best without having to break out the Olaplex every time you lather up.
Also consider how often you are coloring or using heat tools on your hair; in these cases, regular treatments with Olaplex can be beneficial in preventing further damage over time, as well as keeping locks strong and healthy despite frequent styling sessions.
How To Use Olaplex 4 in 1 Moisture Mask?
Olaplex Professional 4 in 1 Moisture Mask is a reparative mask product that can help to restore damaged hair and keep it hydrated with intense moisture. It can be used as a treatment mask, deep conditioner, leave-in conditioner, and styling aid.
First, you should always shampoo your hair before applying a pump of the Olaplex 4 in 1 Moisture Mask. After you have cleaned your hair with shampoo, you should apply a generous amount of the Olaplex 4 in 1 Moisture Mask on wet hair from mid-length to ends; ensuring that each strand is properly saturated.
Then with fingers or a wide tooth comb, gently detangle the strands for even distribution of the product.
Leave the product on for at least five to ten minutes before rinsing out thoroughly with warm water. You will immediately experience its hydrating effects from just one use.
As a regular treatment option, add this Olaplex product into your routine 2–3 times per week so that you can maintain healthy levels of moisture in your hair over time.
For those looking to give their curls some extra love–you can use this as an overnight sleeping mask or leave-in conditioner as well, where it will lock in shine and moisture while providing protection against heat damage throughout the day.
Finally if you're looking for extra volume or texture feel free to work through any leftover residue after rinsing–it will make create soft bouncy waves or style as desired without weighing down locks.
How Often Should You Use Olaplex 4 in 1?
Olaplex 4 in 1 is a highly effective product that can be used to improve the health of your hair. It contains several essential amino acids which help to rebuild and strengthen damaged strands, while also increasing moisture retention and delivering shine.
As such, it should be used regularly as part of your overall hair care regime.
Depending on the type and condition of your hair, it may be necessary to use Olaplex 4 in 1 every week or perhaps just once per month.
If you have severely damaged dry hair, you may need to use this product up to twice a week for best results – but only after consulting a professional hairdresser or trichologist first. If you keep up regular usage of Olaplex 4 in 1, you'll notice an instant improvement in the look and feel of your locks, for the healthiest hair.
How Can The Olaplex 4-In-1 Mask Help With Detangling With A Comb?
The Olaplex 4-In-1 Mask can be a great help with detangling hair, as it provides intense conditioning and hydration as a standalone treatment for hair in need of moisture.
The professional strength hair mask helps to soften the cuticles of the hair, which makes them easier to separate when combing.
It also makes sure that the comb glides easily through curls or knots without causing damage. Additionally, the mask helps to maintain natural luster and shine while strengthening from within, providing healthier looking results after detangling.
Can I Leave Olaplex 4 in 1 Overnight?
Olaplex 4 in 1 has become a popular product since its launch, offering a complete hair care system for damaged and color-treated hair.
It is designed to be used as an overnight leave-in conditioner that works to restore the strength, structure, shine and softness of your hair.
Depending on your scalp sensitivity, there are a few precautions you should take when using Olaplex 4 in 1 overnight.
Generally speaking, a good rule of thumb is to always patch test first before applying any product all over your head, especially products like Olaplex which contains active ingredients and some synthetic fragrances that could cause irritation or dryness if left in too long.
Even though this product does contain moisturizing properties, it's important to not leave the remaining residue on for too long as this can lead to build up and clogging of the follicles, making it difficult for new growth to get through.
As with most products related to hair care, limiting usage is key – using Olaplex 4 in 1 every other night or every couple of nights will ensure getting optimal results without risking any potential damage or irritation.
Olaplex 4 in 1 vs Olaplex 8 – What's the Difference?
Olaplex 4 in 1 and Olaplex 8 are two different products from the same line of hair care.
Olaplex 4 in 1 is a multi-purpose conditioner, designed to provide moisture, nourishment, and protection for both colored and non-colored hair.
It has 2 main active ingredients that work together to repair any damage caused by chemical treatments or heat styling and restore your damaged hair to its healthy, natural state.
Olaplex 8 is an intensive reconstruction treatment specifically created for those who have very fragile or over processed hair due to coloring or chemical treatments.
Unlike the 4 in 1 formula, this product is a weekly treatment meant to help rebuild the foundation of fragile hair follicles using patented chemistry that "reconnects" broken bonds, so they can be re-built stronger than before.
This will result in healthier looking hair with more shine and bounce, as well as preventing further damage. Both products will give you great results, but if you are looking for something extra special then Olaplex 8 could be just what you need.
Summary
We hope this article has given you a comprehensive look at the Olaplex 4 in 1 Moisture Mask and what it can do for your hair.
Olaplex 4 in 1 is a revolutionary conditioning treatment that utilizes patented bond building technology to repair damaged hair and make it stronger, smoother and shinier than ever before. It works best when used regularly alongside regular shampooing and conditioning, helping to protect against heat styling tools and environmental aggressors.
This lightweight mask also contains powerful ingredients like keratin proteins, hyaluronic acid, panthenol, sunflower seed oil, vitamin E, and amino acids which all provide distinct benefits to improve overall hair health. You can use the mask as a leave-in conditioner or an overnight sleeping mask or simply wash out after 5-10 minutes of application.
*This post contains affiliate links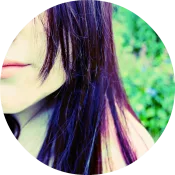 Hi, my name is Gemma, and I'm the owner of MakeupMuddle.com. I'm a true beauty obsessive, and love writing about anything to do with beauty – I have been a beauty writer since 2012.
As well as owning Makeup Muddle, I also own GemmaEtc.com, and love sharing my thoughts and feelings about the greatest (and not so great) beauty products!