If you're looking to improve the quality of your hair through a professional grade treatment, then look no further than Olaplex No.3.
This revolutionary product has become the go-to choice for stylists around the world, and we're here to give you an ultimate guide on how to use Olaplex 3. From understanding its active ingredients to getting the best results with step-by-step instructions, you'll be a pro at using Olaplex 3 in no time…
What Is The Olaplex No.3 Hair Perfector?
The Olaplex No.3 Hair Perfector is a salon-grade product designed to restore damaged hair to its healthy, shiny and beautiful state. It works by rebuilding the broken bonds within the hair that are caused by chemical or heat damage, while also adding an extra layer of protection against further breakage.
The No.3 Hair Perfector uses a unique patented active ingredient, Bis-Aminopropyl Diglycol Dimaleate, which acts as a bond multiplier and brings back strength and elasticity to weakened or fragile hair without harsh chemicals or other damaging ingredients.
If used regularly with the other products in the Olaplex system—such as the Olaplex No.4 Bond Maintenance Shampoo, Olaplex No.5 Bond Maintenance Conditioner.
They can help prevent future damage and rejuvenate stressed locks from root to tip, leaving you with healthier looking hair, thanks to the products being formulated with Olaplex Bond Building technology.
This simple three-step process is easy for anyone to use at home and provides lasting results, allowing you to enjoy salon-style results all from your own bathroom.
What Are The Benefits Of Olaplex No3 From The Olaplex Range?
Olaplex No3, also known as the Hair Perfector, is a revolutionary at-home treatment created by salon professionals to repair and prevent damaged hair. Olaplex No3 is an important part of the award-winning Olaplex system, which helps you maintain beautiful hair from within.
A major benefit of Olaplex No3 is that it repairs hair damage and prevents further damage after just one use.
The unique formulation uses patented technology to target broken bonds within your strands and restore them back to their natural state.
After using this product on damp or dry hair (2-3 times a week) you will immediately notice less breakage and split ends, softness, smoother texture, more shine, increased manageability and better overall health of your locks.
Another great benefit of Olaplex No3 is that it helps keep your hair healthier for longer periods of time. By restoring the bonds in your strands from within, this at-home treatment will help protect against future damage caused by heat styling tools such as blow drying or flat ironing.
With regular use, you can leave your hair looking brighter and shinier for days without needing any other products or treatments.
Finally, Olaplex No3 is easy to use at home: simply apply it to damp or dry hair (depending on how much time you have), let it sit for 10 minutes then rinse off with warm water before shampooing and conditioning as usual.
With regular use (2-3 times a week), this product will help revive tired hair, while giving long-lasting protection against future damage. It's one of the best ways to get salon quality results in the comfort of your own home – no appointments necessary.
How To Use Olaplex 3?
Olaplex No.3 Hair Perfector Treatment is a must-have treatment for anyone who wants healthy, strong and beautiful hair. It helps build bonds within the hair strands to help prevent breakage and repair damage from coloring or styling.
To use Olaplex 3 to condition your hair, begin by dampening your hair with warm water and applying the product from mid-length to the ends. Gently massage it into the scalp before combing it through to ensure even coverage throughout the entire strand of hair.
Next, leave the product on for at least 10 minutes so that it can work its magic; you could also cover your hair with a shower cap for added heat and moisture if desired. After 10 minutes or more have passed, rinse out thoroughly with lukewarm water and shampoo as usual.
When using any product, it's important to remember that too much can be damaging – ensure you follow the instructions stated on the bottle carefully.
To get maximum benefit from Olaplex 3, we recommend using it once every 1–2 weeks; however, how often you use this will depend on how damaged your hair is, as well as what type of dye or styling product you are using (if any).
The best place to incorporate this treatment within your washing routine is after shampooing, but before conditioning; applying Olaplex 3 after a conditioner may not allow enough time for all of its goodness to sink in fully.
If you need additional moisture after rinsing out this treatment, then feel free to apply a regular conditioner afterward too.
Listen carefully for signs from your own scalp about when and how often you should use Olaplex 3 – everybody's needs are different – but following these steps should give noticeably healthier hair.
Which Shampoo And Condition Products Are Best When You Use Olaplex At Home?
When deciding on which Olaplex shampoo and conditioner to choose for your home haircare routine, it is important to consider the type of hair you have and what kind of cleansing and conditioning needs you require.
If you have damaged or color-treated hair, then the Olaplex No.4 Bond Maintenance Shampoo & Conditioner are ideal for repairing, restoring and protecting your locks from further damage.
If you need extra hydration, then the No.5 Bond Maintenance Conditioner will provide intense nourishment to dry tresses. Ultimately, whichever Olaplex products you decide on they will help all types of hair look healthier while preventing future breakage.
Do You Use Olaplex 3 Before Or After Shampoo And Conditioner?
Olaplex 3 can be used before or after shampoo and conditioner. Olaplex helps to strengthen and protect your hair from damage caused by chemical processing, heat styling, and other environmental factors.
When you apply Olaplex No.3 before shampoo and conditioner, it can help saturate the hair with its unique formula of ingredients that give your hair strength, elasticity, and shine. Depending on your specific needs and desired results, you may even opt to leave it in as an overnight conditioning treatment.
Regardless of when you decide to use Olaplex 3 in your routine, it will help provide stronger bonds within the hair strands for all different types of textures.
This in turn helps restore natural resilience while delivering shinier, healthier looking hair. Since Olaplex 3 helps protect against further damage down the line, regular use is recommended for those with delicate or color-treated tresses who want to maintain their healthy mane in the long run.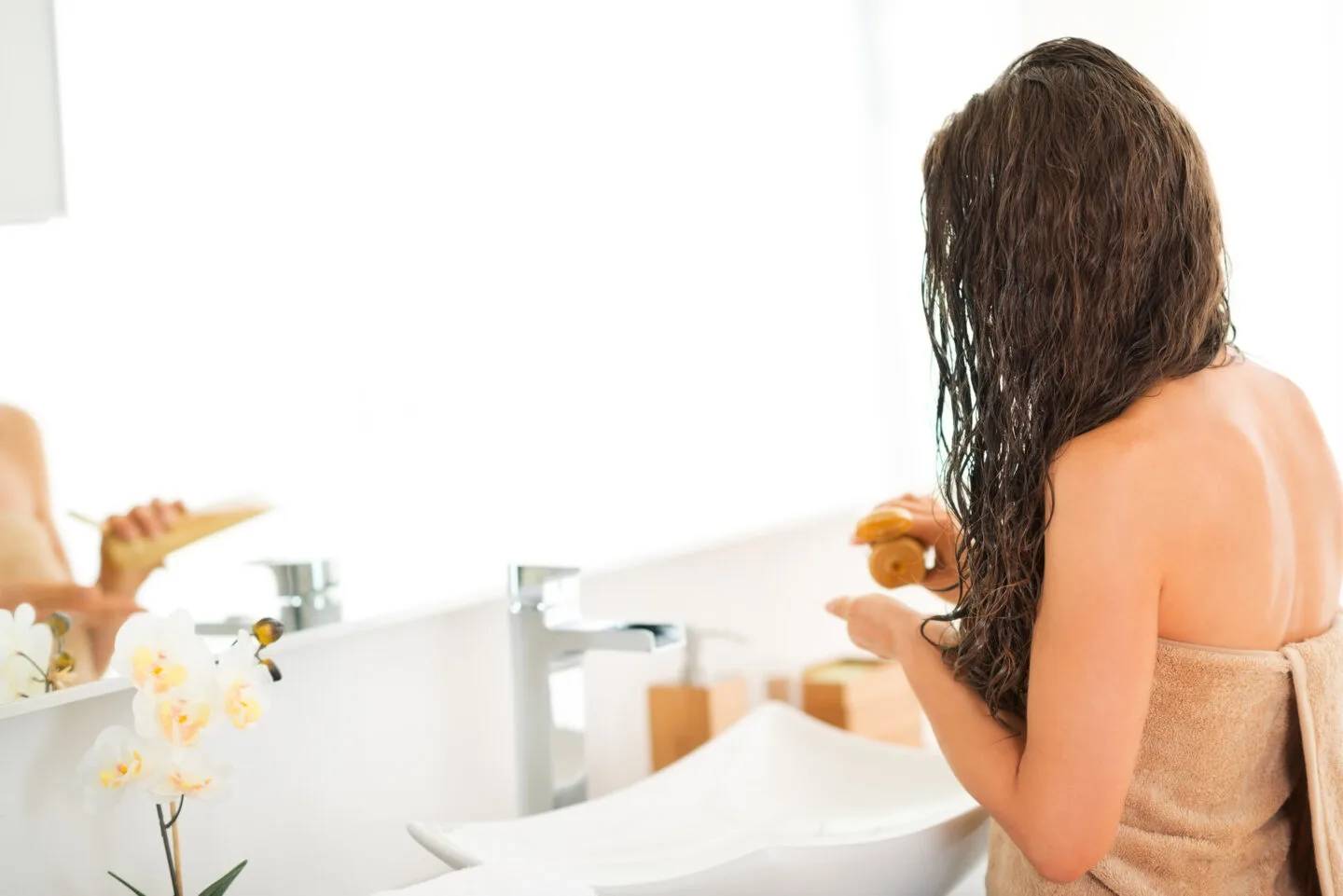 Can I Leave Olaplex 3 Overnight?
Yes, you can leave Olaplex No.3 Hair Perfector hair treatment overnight. It is beneficial to apply this product on damp hair so that it penetrates the cuticle quickly and easily, and the bonds in your hair get an intense repairing effect.
The Olaplex range of products is designed to repair and strengthen damaged or weak hair, while keeping smoothness and shine intact. This helps to improve overall damage to your hair caused by heat styling, chemical treatments and environmental stress.
Applying the Hair Perfector once a week (ideally overnight as it will have more time to penetrate) will keep your hair healthy, helping protect against further damage while restoring strength and shine.
You'll wake up with improved texture and manageability without any greasy residue at all. So go ahead and use Olaplex No 3 Hair Perfector overnight for best results from the entire range of Olaplex products.
What Are The Best Hair Types To Use Olaplex No 3 Hair Treatment?
Olaplex No. 3 Hair Treatment is one of the most popular hair treatments available today. This product is designed to strengthen and restore damaged, dry, or over-processed hair back to its healthy, natural state.
It can be used on a variety of different hair types to help create healthier-looking hair in just minutes. The best hair types to use this treatment on are chemically treated or color-treated strands, as well as those that have been overly heat-styled.
To get the most out of your Olaplex No. 3 Hair Treatment, apply it after using a deep hydrating mask or other conditioning treatment on damp, towel-dried hair.
Make sure not to rinse the mask out completely before applying Olaplex; you want some hydration left for maximum effect. After massaging a generous amount of your strands from the roots to the ends and allowing it to sit for 5–10 minutes before rinsing with cold water and then air drying – you're done.
For even better results, you may also choose to leave some of the product in after rinsing as a leave-in treatment that will continue nourishing your locks throughout the day.
Whether used once weekly or every few days depending on your individual needs and styling preferences, Olaplex's powerful formula will help protect fragile strands while safely promoting healthier looking locks with each usage.
Does The Olaplex 3 Hair Perfector Repair Your Hair?
Yes, Olaplex 3 Hair Perfector does repair your hair. Many people have damaged hair from the use of bleach or other chemicals, or just over-styling. To get our healthy, shiny curls back, we need to use Olaplex.
Before using any Olaplex products, it is important to make sure that your hair is in a healthy state first. This step should not be skipped or overlooked, as it will help you achieve good results from Olaplex.
Once your locks are prepped and ready, then you can start using the at-home Olaplex treatment with the Hair Perfector No.3.
The product works by rebuilding broken bonds in the hair and helps restore them while cleansing each strand thoroughly. This is achieved through what they call 'Olaplex Bond Building Chemistry', which can help meet all of your hairstyling needs and desires.
After applying the at-home treatment, allow it to sit on your hair for around 10 minutes before rinsing it off with lukewarm water and then shampooing with an appropriate sulfate-free shampoo designed for color treated/bleach damaged hair, like the Olaplex Hair Treatments 1 and 2 as well as their Shampoo and Conditioner range.
All of which contain this Olaplex bond building chemistry which is an integral part of their products and services that work together to give you soft, healthy looking hair, whilst also being effective to strengthen hair and leave your hair looking and feeling amazing.
If You Use Olaplex No.3 – Will It Make Hair Easier To Style?
No, using Olaplex No.3 will not make your hair easier to style. Instead, it will strengthen and protect the hair strands so that they are less prone to breakage during styling.
The product is widely praised because it can help restore damaged hair while rebuilding its natural strength and luster. By using Olaplex at home regularly, you can prevent future damage and keep your strands looking beautiful.
Olaplex No.3 improves elasticity for healthier looking locks with increased shine and decreased frizzy hair – making styling much easier.
Olaplex No.3 is suitable for all hair types, ranging from fine or short hair to coarse curly hair – without having to worry about different hair types and textures.
Lastly, because this product helps to restore any weak or damaged areas within the scalp and strand structure of the hair, it creates a smoother surface which makes it much easier to detangle and style the hair.
Without added stress or strain on the follicles, leading to fewer split ends or breakage from excessive heat usage during styling processes such as blow-drying or flat-ironing. It'll also leave your hair smooth, and ensure your hair is healthy, including coloured and chemically treated hair.
As well as offering protection against environmental elements that can cause dryness/dullness in the long run if care isn't taken into consideration when it comes to proper hair care and routine maintenance. You can always finish your haircare routine after you apply the Olaplex No3, by using a hair mask, hair serum or dry shampoo, to make the hair easier to style.
Can Olaplex Products Like No.3 Help Revive Bleached Blonde Hair?
Yes, Olaplex No.3 can help revive bleached blonde hair, to give you healthy hair, and make sure your hair has never felt better. The patented Olaplex is a reinvigorating strengthening treatment that helps keep the hair healthy and strong even when subjected to harsh treatments like hair coloring.
The Olaplex brand works by actively rebuilding the bonds on the hair cuticles which have been weakened as a result of major chemical treatments such as bleaching.
After leaving the treatment in for about 10 minutes, you will notice your newly restored bleached blonde color looking healthier and more vibrant than ever before.
You will also notice an incredibly soft feel to your hair after using this product; frizzy and damaged ends will keep hair ends noticeably smoother, too.
All in all, when you use the Olaplex No.3 treatment containing the bond building formula, you'll be nourishing hair, to leave hair follicles healthy, and you're guaranteed your hair feels amazing, with optimum hair health.
Summary
The addition of Olaplex No.3 Hair Perfector to your hair routine is a fantastic take-home treatment, recommended by any world famous hair stylist, that helps restore damaged, dry or over-processed hair back to its healthy state while providing extra protection against further damage, with use up to three times a week.
When used as directed with the other products in the Olaplex range and in accordance with your normal styling and cleansing routines, this product will help revive tired locks while adding shine and restoring strength over time, as well as reducing frizz.
Whether you're looking for a way to prevent future breakage or repair an existing issue like brittle hair, Olaplex No.3 can be relied on for salon quality results from home.
*This post contains affiliate links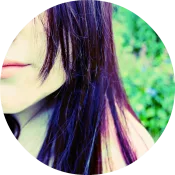 Hi, my name is Gemma, and I'm the owner of MakeupMuddle.com. I'm a true beauty obsessive, and love writing about anything to do with beauty – I have been a beauty writer since 2012.
As well as owning Makeup Muddle, I also own GemmaEtc.com, and love sharing my thoughts and feelings about the greatest (and not so great) beauty products!