CeraVe Resurfacing Retinol Serum is an advanced anti-aging serum that helps to reduce the appearance of fine lines and wrinkles, while providing hydration.
This powerful formula contains 0.3% retinol, hyaluronic acid, and ceramides to help your skin look younger and feel smoother.
With a high quality serum like this, it's important to use it correctly, so keep on reading to find out how to CeraVe Resurfacing Retinol Serum.
What Is The CeraVe Resurfacing Retinol Serum?
CeraVe Resurfacing Retinol Serum is a bestselling skincare product from the reliable brand CeraVe.
It is an intensive anti-wrinkle and skin resurfacing serum that provides visibly smoother, softer, and brighter skin.
The primary active ingredient in this product is encapsulated retinol; however, it also contains ceramides and hyaluronic acid to help repair and restore balance to the skin barrier.
This lightweight serum can help improve the overall texture of the skin while improving signs of aging like wrinkles, photo-damage, and pores.
Moreover, its non-irritating formula makes it safe to use even on sensitive skin.
What Is Encapsulated Retinol?
Encapsulated Retinol is a form of Vitamin A that has been specially designed to be more resistant to oxidation.
It is commonly used in skin care products as it is believed to have anti-aging properties.
Unlike other forms of Vitamin A, this form of Retinol is incorporated into an emollient base, which helps to reduce the potential for irritation on the skin.
As such, it contains a potent concentration of vitamin A molecules, which are gradually released and transferred into the colder layers deeper within the skin.
This method of delivery allows the Retinol to more effectively penetrate the skin's surface and can help improve overall tone and texture while softening wrinkles, fine lines, sun spots, scarring and other blemishes.
Making it a super effective ingredient to look for, inside your skincare products.
What Are The CeraVe Retinol Serum Key Ingredients?
The CeraVe Resurfacing Retinol Serum is a revolutionary skin care product that helps to improve skin's tone and texture.
It is packed with powerful ingredients, such as licorice root extract, retinol and hyaluronic acid, which work together to help improve the look of fine lines, wrinkles and discolorations on the skin.
Licorice root extract might be the most prominent ingredient of all. Not only does it provide antioxidant protection, but licorice root extract also contains glabridin and liquiritin.
Which acts to reduce inflammation in the skin, protect it from environmental damage and reduce discoloration caused by sun exposure.
As well as powerful, ceramides help to restore and maintain a healthy protective skin barrier, while the hyaluronic acid helps keep your skin hydrated with its moisture preserving power.
Niacinamide helps to reduce the appearance of pores, helping with uneven skin tone, and aiding skin smoothness, thanks to the sloughing of dead skin cells.
CeraVe Resurfacing Retinol Serum Ingredients List
Aqua/water/eau, propanediol, dimethicone, cetearyl ethylhexanoate, niacinamide, ammonium polyacryloyldimethyl taurate, dipotassium glycyrrhizate, hydrogenated lecithin, potassium phosphate, ceramide np, ceramide ap, ceramide eop, carbomer, cetearyl alcohol, behentrimonium methosulfate, dimethiconol, lecithin, sodium citrate, retinol, sodium hyaluronate, sodium lauroyl lactylate, cholesterol, phenoxyethanol, alcohol, isopropyl myristate, caprylyl glycol, citric acid, trisodium ethylenediamine disuccinate, pentylene glycol, phytosphingosine, xanthan gum, polysorbate 20, ethylhexylglycerin.
What Are The Benefits Of The CeraVe Resurfacing Retinol Serum?
CeraVe Resurfacing Retinol Serum is quickly becoming one of the most sought-after products in skincare.
This lightweight serum helps to smooth and refine skin's surface, while reducing the appearance of fine lines and wrinkles.
With regular use, this powerful serum helps to reduce spots and discolorations caused by sun damage and age.
CeraVe's unique blend of three essential ceramides, plus hyaluronic acid and niacinamide, work together to restore your skin's natural protective barrier for a healthy complexion.
This CeraVe Retinol Serum can be used as an effective anti-aging solution, or a way to give your skin a much-needed boost. As it's a drugstore skincare brand, it's affordable too, which is even better.
How To Use CeraVe Resurfacing Retinol Serum
CeraVe Resurfacing Retinol Serum is a lightweight, oil-free serum that helps to improve skin texture, tone and sun damage.
It features encapsulated retinol, a form of vitamin A, that helps to reduce the appearance of wrinkles and dark spots, to improve the appearance of skin imperfections.
To use this serum, start by washing your face with a gentle cleanser and patting it dry.
Then, apply a thin layer of CeraVe Resurfacing Retinol Serum to your face and neck. Remember to use it sparingly, as too much can cause irritation or redness.
After applying it to your face, allow it to absorb for about 5 minutes before applying moisturizer.
You should use CeraVe Resurfacing Retinol Serum once or twice a day for best results, for the improvement of an uneven skin tone, and smoother skin.
It's also important to religiously use a sunscreen with at least SPF 30 when using this product or any other retinol product to help prevent skin damage from the sun.
With the proper usage and care, CeraVe Resurfacing Retinol Serum can help improve your skin's texture and tone in as little as four weeks.
How Many Applications Until Skin Adjusts To The CeraVe Resurfacing Retinol Serum?
Using the CeraVe Resurfacing Retinol Serum to exfoliate the skin can produce incredible results in a very short period of time.
Generally, it is recommended to apply the serum once or twice each day for up to two weeks.
Those first few applications might cause peeling as your skin adjusts to the product, but do not worry; this peeling is part of the process and actually signals that your skin is adjusting.
After a few uses, you should notice an improvement in the texture of your skin, while also feeling softer and smoother overall.
Bonus points if you apply a moisturizer or night cream after use as part of your skincare routine, so you can maximize all the benefits of this amazing serum.
Does Retinol Have Any Side Effects?
While retinol can be a great addition to one's skin care regimen and can provide long-term benefits, it is important to consider the associated side effects.
When first using retinol, some people may experience redness, scaling, itching, and burning of the skin.
Prolonged use can cause dryness and flaking, which can leave skin feeling tight and uncomfortable.
If not used correctly, retinol has been known to cause sun sensitivity, so always make sure you are wearing sunscreen when out in the sun.
However, when used adequately, there are few noticeable side effects from retinol; just be sure to start slow when first beginning treatment and increase your usage as needed.
What Skin Concerns Can CeraVe Resurfacing Retinol Serum Help With?
CeraVe's Resurfacing Retinol Serum is an effective and powerful treatment to address a range of skin concerns.
It helps to reduce the look of fine lines and wrinkles, and can also improve the feel of skin texture.
It can help to diminish the appearance of dark spots and uneven skin tone, resulting in smoother, brighter skin.
It is also suitable for use on acne-prone skin, and helps to unclog visible pores and reduce the appearance of blemishes, and dark marks. This serum can also help with reducing discoloration and hyperpigmentation.
All of these skin concerns can be addressed with this serum. Finally, it also helps to reduce pore size and seal in essential moisture for long-lasting hydration.
Therefore, CeraVe's Resurfacing Retinol Serum is an excellent choice for treating a variety of skin concerns, offering a multitude of skin benefits thanks to the ingredient list.
Which Skin Types Are Best For The CeraVe Resurfacing Retinol Serum?
The CeraVe Resurfacing Retinol Serum is ideal for post-acne marks, as well as a range of other skin types.
Whether you want to fight wrinkles, revive dullness, or just protect your skin's essential barrier, this serum can help.
It can even be used by those looking to improve their acne-prone skin's texture and appearance.
No matter what your skin type is – dry skin, oily skin, normal skin, combination skin, blemish-prone skin, or sensitive skin –the CeraVe Retinol is designed for all different types of complexions in need of resurfacing.
Best Alternatives For The CeraVe Resurfacing Retinol Serum
CeraVe's Resurfacing Retinol Serum is a fantastic product, but there are some equally fantastic alternatives available.
The Olay Regenerist Micro-Sculpting Serum is highly regarded and contains soothing niacinamide to help improve skin barrier function and texture.
On the more luxurious side of things, Kleem Organic has a Retinol Serum packed with Vitamin E and green tea extract that aims to reduce the appearance of wrinkles while protecting your skin from damaging UV rays.
But if you don't want to spend the money on either of these options, check out No7 Laboratories' Firming Booster Serum, which helps firm and tone the skin while also providing intense hydration with its Hydralucence+ blend.
All of these serums offer great value for money and provide your skin with incredible benefits.
Will The CeraVe Retinol Serum Help With Acne Scars And Uneven Skintone?
The CeraVe Retinol Serum has been designed to improve skin tone by helping reduce the appearance of acne scars and other skin discolorations.
This serum is applied topically and is formulated with a combination of retinol, ceramides, and niacinamide which work together to brighten skin tone and diminish the look of skin imperfections.
As well as anti-acne properties, this serum may also help to minimize pores, smooth skin texture, and reduce wrinkles due to accelerating skin renewal through retinols' cell turnover ability.
Long-term results can be seen after consistently using this serum over time.
Although it is especially helpful in lightening dark spots caused by sun damage or old blemishes, it may also be beneficial for anyone looking for a solution to combating their skin imperfections.
Summary
The CeraVe Resurfacing Retinol Serum is a powerful and effective treatment to address a range of skin concerns.
It helps to reduce the look of fine lines and wrinkles, can improve skin texture, diminish dark spots, even out skin tone, unclog pores, reduce blemishes and discoloration, minimize pore size and seal in essential moisture.
It is suitable for all skin types, including acne-prone skin, making it the perfect choice to help improve overall skin health.
The serum is easy to use, affordable, and has long-term benefits when used consistently over time.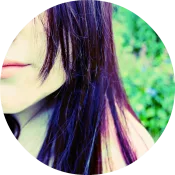 Hi, my name is Gemma, and I'm the owner of MakeupMuddle.com. I'm a true beauty obsessive, and love writing about anything to do with beauty – I have been a beauty writer since 2012.
As well as owning Makeup Muddle, I also own GemmaEtc.com, and love sharing my thoughts and feelings about the greatest (and not so great) beauty products!