If you love the look of eyeliner but don't know how to create it, this blog post is for you! We're going to show you how to turn eyeshadow into liquid eyeliner so that you can easily achieve beautiful cat-eye and other looks.
From finding the right eyeshadow colors and texture to applying the liner on your lids, we've got all the tips and tricks for creating a perfect line in just a few minutes.
What are the most common ingredients in eyeshadow?
Eyeshadow is an incredibly versatile cosmetic product, with many different colors and formulas to choose from. The most common ingredients in eyeshadow are talc, mica, minerals, kaolin clay and various pigments.
Talc is a soft mineral that helps absorb excess oil on the skin's surface while adding a silky texture to the eyeshadow. Mica adds shimmer and shine to eyeshadows without causing any irritation to the delicate eye area.
Minerals such as iron oxides, titanium dioxide, and bismuth oxychloride provide intense color payoff and also act as natural sunscreens for added protection against UV rays.
Pigments come in all sorts of colors, which allows for endless customization possibilities when it comes to creating your own custom shades of eyeshadow.
These pigments are usually non-toxic, which means they won't irritate sensitive skin or cause any reactions at all – a major bonus if you want something more low maintenance than traditional makeup products.
Other commonly used ingredients include waxes like beeswax or carnauba wax that offer improved adhesion, along with oils like jojoba oil which make the product easier to blend out. Lastly, binders such as magnesium stearate help keep all of the powders together in one cohesive mixture so that your eyeshadows remain consistent every time you apply them.
What are the benefits of transforming a powder eyeshadow into a liquid eyeliner?
Transforming a powder eyeshadow into a liquid eyeliner is an innovative and versatile way to apply eye makeup, allowing for creative expression unlike ever before.
Liquid liners are easier to control than the traditional pencil, making them ideal for those who want thinner lines or want to build up a line of varying thicknesses.
It can also be used as a substitute for traditional gel-based eyeliners that dry up easily. The biggest benefit to transforming powder eyeshadow into liquid liner is its ability to provide long-lasting wear while still being gentle on the skin.
With the use of primer, it will stick all day until washed off with your usual cosmetic remover and there won't be any irritation or adverse reactions, particularly important when it comes to sensitive skin types.
If you have difficulty finding colors in gel liners, you can create beautiful colors that match your mood and style by blending different powders together.
With this option, you won't have to worry about running out of your favorite color anytime soon because you can mix up new shades from what you already own.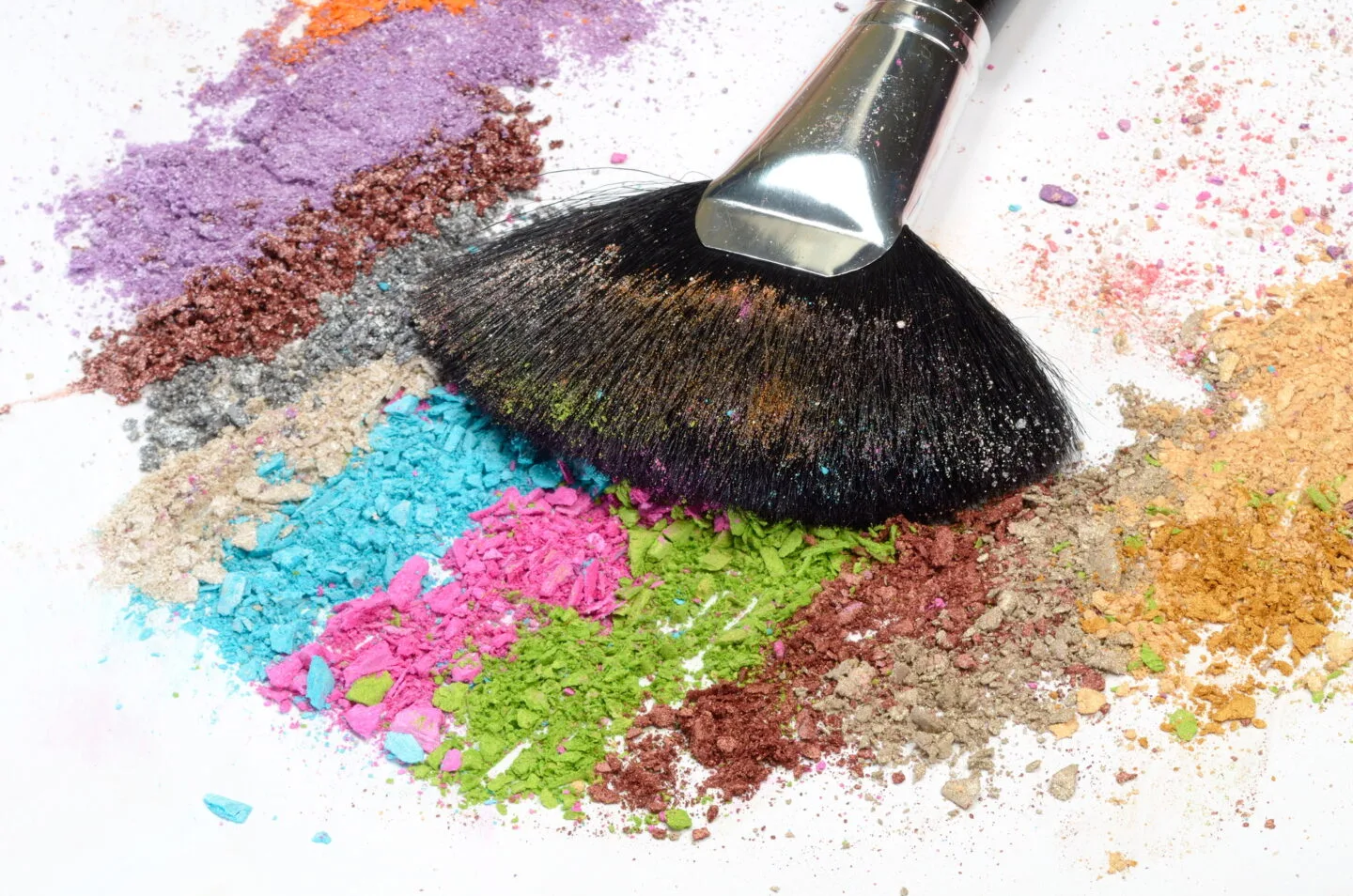 How to turn eyeshadow into liquid eyeliner?
Being a makeup artist requires getting creative, and one way to do that is to turn any eyeshadow you have into a liquid eyeliner.
To achieve this, simply take an eyeshadow of your choice and empty the powder into a container. Then, add in some water or oil until it reaches the desired consistency.
For those that don't want to use oil, glycerin can be used instead. Once you have added the proper amount of liquid, mix everything together with a brush until you get the right texture.
The resulting concoction will be much thinner than regular eyeliner, but can easily be applied using an angled brush or even just your fingers.
You'll also want to try different hues, so you can find the perfect shade for your eyelids.
With careful application, this homemade liquid eyeliner should last all day without smudging or fading away.
By taking a little extra time to create something new out of existing makeup products, you can truly make yourself stand out from the crowd with unique looks that won't break your bank balance.
Which products and tools do you need, in order to create the liquid liner?
Liquid liner is a great way to add definition and drama to your eyes, and it's actually not that difficult to create your own from powder eyeshadow. All you need are a few simple supplies.
First, you'll need Duraline or another mixing medium. This will help to turn the powder eyeshadow into a liquid liner consistency. Simply add a few drops of Duraline to the shadow and mix well.
Next, you'll need a powder eye shadow brush. A thin, angled eyeliner brush or angled brush works best for creating a precise line.
Dip the brush into the eyeshadow/Duraline mixture and apply it to your lash line, starting from the inner corner and working outwards.
It takes a matter of seconds to do, and by doing so, you'll end up with a liquid eyeliner in whichever shade you choose.
It's particularly helpful if you want to use an eyeliner shade to complement the eyeshadow palette you're wanting to choose.
If you have loose pigments, you can also mix the loose pigments with a mixing medium (a transparent liquid designed to help with the application of powder products), or drops of water, to create your very own winged eyeliner in the color of your choice.
You would need to drops of water each time you want to use the DIY liquid eyeliner with a liner brush, as the water evaporates easily.
How to use coconut oil to transform your powder eyeshadow into eyeliner?
Using powder eyeshadows to create an eyeliner look is a great way to save money and get creative with your makeup.
To transform any powder eyeshadow into an eyeliner, you'll need coconut oil – it's the secret ingredient that helps make this look long-lasting.
Start by taking a small amount of coconut oil (about 2 teaspoons) in a clean container. Dip an angled brush into the coconut oil and mix it together with your favorite powder eyeshadow.
You can use any shadow, from shimmery metallics to matte browns, pinks, or even blues — whatever fits the unique eyeliner style you're trying to achieve.
Once you have mixed the shadow and coconut oil together until it resembles paint, dip your brush into the mixture and apply it along your lash line as you would with a traditional eyeliner.
This combination will give you more control over how much pigment gets transferred onto your lid than using just the powder on its own.
For extra staying power, let each layer dry before reapplying more product, or go over your liner once more with pencil liner for a quick touch up.
You can mix eye drops with your chosen eyeshadow to create a liquid eyeliner
Mixing your favorite powder eyeshadow with eye drops is a great way to create a unique liquid eyeliner without spending too much money.
Firstly, select the desired eyeshadow color and use an eye dropper to place two to three drops of eye drops into the shadow.
Then, using a clean brush or palette knife, mix until you have created a creamy liquid eyeliner.
Finally apply the product by tracing along the lash line for a dramatic look.
This DIY liquid eyeliner is perfect for creating sharp lines and subtle shading for accentuating your favorite features, without having to purchase pricey products from retailers. And best of all, you can customize it with whatever colors you like.
Dip your makeup brush in setting spray before dipping into your eyeshadow
Dipping your makeup brush in setting spray before dipping it into eyeshadow is an excellent way to create an eye safe waterproof liquid eyeliner look.
The setting spray helps blend and mix the eyeshadow as you apply it, so there's no need for extra pigments, glitters, or shimmer to achieve your desired color saturation.
Start by spraying some of the setting spray onto a flat surface or palette before dipping your brush in – this helps disperse the product evenly on your brush.
Then, dip your brush into the eyeshadow and lightly tap off any excess powder before carefully tracing a line along your lash line with the dampened bristles.
This technique gives you more control and time to perfect the look since you won't have to worry about smudging or fading.
*This post contains affiliate links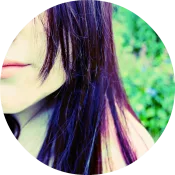 Hi, my name is Gemma, and I'm the owner of MakeupMuddle.com. I'm a true beauty obsessive, and love writing about anything to do with beauty – I have been a beauty writer since 2012.
As well as owning Makeup Muddle, I also own GemmaEtc.com, and love sharing my thoughts and feelings about the greatest (and not so great) beauty products!