Removing Thrive mascara doesn't have to be a hassle! If you're looking for the quickest and easiest way to get your eye makeup off at the end of the day, then this blog post is for you.
We'll walk you through the steps of how to remove Thrive mascara correctly and safely so that you can soon be on your way to beautiful, clump-free lashes.
Why Are Tubing Mascaras So Popular?
Tubing mascaras have become increasingly popular due to their convenience and wearability, with rave reviews and video reviews all over the internet. These mascaras coat the eyelashes in individual tubes, which last significantly longer than regular mascaras and are easily removed thanks to warm water.
When applied, the mascara does not clump or smudge, giving a natural look that can be built up if desired, thanks to the fact they don't flake off like conventional mascaras, making them better for those with sensitive eyes, or those that wear contact lenses.
Not only do tubing mascaras stay on for long periods of time and require minimal maintenance or touch-ups throughout the day, but they also keep lashes nourished by protecting them from environmental aggressors such as humidity and dust.
The best part about tubing mascara is that it works great on all types of lashes, including short, thin, curly or straight lashes–no need to worry about clumps.
They look natural while still providing dramatic volume and length. Many users find tubing mascaras easier to apply due to their light formula.
This makes them perfect for those who have always dreaded applying multiple layers to their eye area every morning. Tubing mascaras, like the Thrive Mascara, are often made with more gentle ingredients, so they don't irritate sensitive eyes like traditional mascaras may sometimes do.
What Are The Benefits Of The Thrive Causemetics Liquid Lash Extensions Mascara?
The Thrive Causemetics Liquid Lash Extensions Mascara is a truly revolutionary beauty product that provides amazing benefits for every woman.
Between its lightweight, vegan formula and its unique brush, this Thrive Causemetics Tubing Mascara delivers maximum length and volume without adding any extra weight, thanks to the Flake-Free Tubing Technology™, within the formula.
This mascara features a waterproof coating to help keep your individual lashes looking great all day long, for a false lash effect, minus the faff.
The mascara also contains key ingredients such as Beeswax, Castor Seed Oil and Carnauba Wax, which helps to condition the lashes while providing a rich color and ultimate shine.
This combination of innovative ingredients has been clinically proven to be non-irritating and safe for everyone with contact lenses or sensitive eyes. Making it the perfect mascara for any makeup artist's kit.
Plus, a portion of every tubing formula mascara purchase goes towards supporting female entrepreneurship. So, not only will you get luxurious-looking lashes, but you'll also be helping other women succeed in life too.
With all these incredible benefits packed into one product, it's no wonder why so many people are raving about the Thrive Causemetics Liquid Lash Extensions Mascara – its tubing formula really lives up to its hype.
How To Apply Your Tubing Mascara Properly
Applying tubing mascara properly is easy. First, you will need to prepare your lashes by brushing them with an eyelash comb to separate the lashes and define them.
Then, take your tubing mascara wand and start at the base of your top lashes, wiggling it while you move it up towards the tips. This will help to coat each lash evenly with the product.
After that, make sure not to forget the bottom lashes. Hold the wand vertically and apply the product from root to tip in a zigzag motion for optimum coverage.
Once finished applying, let it sit for about 2 minutes until it sets before opening your eyes or blinking too much. If needed, you can apply a second layer for added volume and length.
Remember not to overdo this as this could result in clumpy lashes. Finally, use a cotton swab dipped in some warm water if there are any clumps that need to be removed or touched up.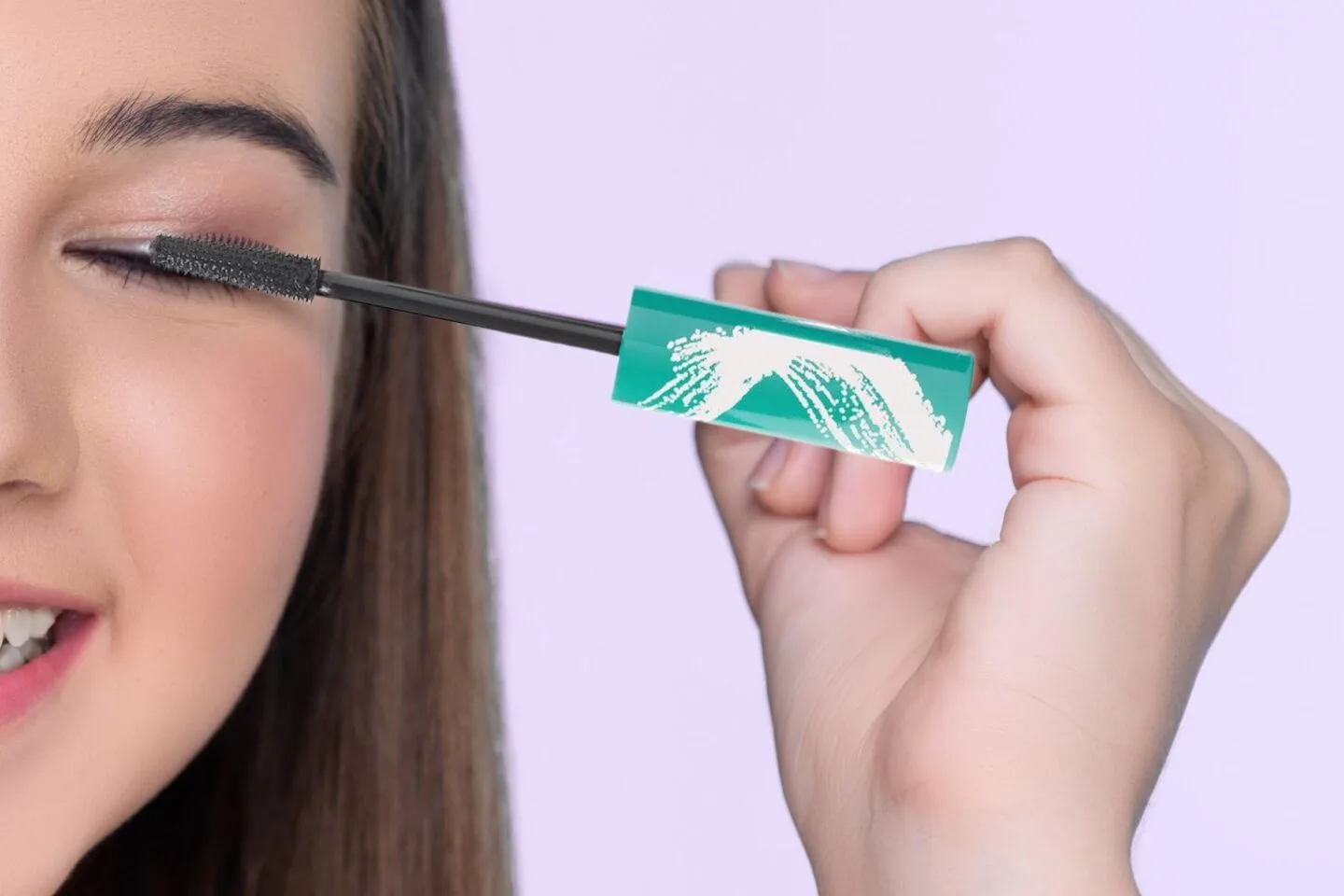 What Is The Thrive Causemetics Liquid Lash Extensions Tubing Mascara?
The Thrive Causemetics Liquid Lash Extensions Tubing Mascara is a revolutionary product designed to give your lashes an eye-catching, glamorous look in no time at all.
It uses microfibers and technology to create long, thick tubes of mascara which cling onto each individual lash, giving you the perfect curl and length.
The unique 3D brush is flexible, allowing you to sculpt each lash for uninterrupted coverage that looks like extensions without using any glue or meshing techniques.
The product has been created with your safety in mind as it is ophthalmologist tested, vegan and cruelty free making it suitable for even those with sensitive eyes or skin types.
Additionally, it contains three active natural ingredients such as green tea extract, vitamins C and E to help nourish the sensitive skin around the eyes while still giving you an intense black color finish that doesn't flake or smudge throughout the day.
The Liquid Lash Extensions Tubing Mascara from Thrive Causemetics is one of the most innovative mascaras on the market, promising lusciously beautiful eyelashes with every use.
How To Remove Thrive Mascara?
Using hot water is the simplest way to remove Thrive Causemetics Mascara. Using a gentle, circular motion, thoroughly wet your lashes with warm water. You can do this by using your fingers or a washcloth for extra scrubbing power.
Then, using only light pressure and firm circular motions, massage your lashes from root to tip. This helps break down the mascara without damaging your delicate eye area.
Continue massaging until you feel the mascara has been sufficiently removed, and then rinse with more warm water if necessary. It can take several minutes for all of the product to be broken down and thoroughly washed away, so don't give up too soon.
After all of the Thrive Causemetics mascara has been removed from your lashes, it's important to moisturize them with an oil-based-product such as jojoba oil or coconut oil, which will help hydrate and nourish them as well as restore their natural sheen.
You should also ensure that any excess product is taken off your skin around the eyes, as residual bits may further irritate your eyes when exposed.
The final step to removing Thrive Causemetics Tubing Mascara is to apply a cool compress over the eyes to reduce any puffiness caused by irritation.
Especially since tubing mascaras tend to set harder than regular formulations do. This will also help soothe any stinging sensations that are common after removing waterproof mascara formulas.
How To Remove Your Tubing Mascara If Hot Water Isn't Removing The Tubes From Your Lashes?
If hot water isn't removing the tubes of your tubing mascara from your lashes, then there are a few alternative options to try. First, you can use an oil-based cleanser or eye makeup remover.
Simply wet a cotton pad with the product and press it onto each closed eyelid for around 20 seconds before gently wiping away the product and tube residue.
If necessary, apply extra pressure near areas where the mascara seems hard to remove, but take care not to rub too harshly, or you may damage your lashes in the process.
Another option is to use specially formulated tubing mascara removal products that contain ingredients such as surfactants, cleansing agents and other natural oils which are designed specifically for breaking down waterproof makeup formulas and making them easier to wipe off.
Simply apply a small amount of the product onto a cotton swab or pad and carefully dab it over each eye until all tubes have been successfully removed.
Finally, if none of these solutions work, you can try manually removing the tubes yourself by using tweezers.
This method isn't recommended as it can be uncomfortable and quite tedious since you need to grasp each individual tube with precision in order for it to come out without leaving any residues behind.
However, some people prefer this technique because they find it easier than trying other solutions first. No matter what approach you decide on, though, always remember that safety comes first, so be gentle when applying any force near your eyes.
Top Care Tips For Your Eyelashes After Wearing Tubing Mascaras
Tubing mascaras create tiny water-soluble tubes around your eyelashes, providing unbeatable volume and definition that stays put throughout the day without smudging or flaking.
However, as with any eye makeup, proper care must be taken when using it to ensure optimal results. Here are some top care tips for keeping your eyelashes looking their best after applying tubing mascara:
1. Don't rub your eyes – When removing your tubing mascara at the end of the day, avoid rubbing your eyes, as this can cause irritation and damage to the delicate skin around your eyes.
Instead, use an oil-free makeup remover specifically designed for waterproof formulas to gently remove the product from your lashes.
2. Be gentle when brushing – Gently brush over the tops of the lashes with either a plastic spoolie or disposable lash wand created specifically for this purpose.
Start at the base of each lash and work upwards towards the tip while lightly brushing away any clumped mascara particles that may have collected on them during application.
3. Cleanse regularly – Take time every evening to thoroughly cleanse off all residual makeup from both eyelids and lashes with a mild cleanser formulated for sensitive skin before going to bed.
This will keep the bacteria build-up at bay, while also helping protect against potential infections such as conjunctivitis (pink eye).
4) Condition & nourish – Rehydrate dry eyelashes with an oil moisturizer like olive oil or coconut oil before application of any more mascara products to give them lasting nourishment and strength.
You could look into purchasing specially formulated buildable, lash conditioners designed specifically for this purpose. Applying these once daily can help support healthy growth of existing hairs while potentially thickening new ones too.
Thrive Causemetics Mascara Review – Is It Worth The Hype?
Thrive Causemetics Tubing Mascara is an amazing product that lives up to its hype, to give you healthier-looking lashes. This deep carbon black mascara lengthens, volumizes, and curls lashes with a unique "tubing" formula, giving you lashes that won't clump, flake or smudge.
Sure, it requires some getting used to – as you have to wrap it around your lashes instead of just running the brush through them like regular mascaras – but it produces beautiful effects that last all day.
In addition to being vegan and cruelty-free, I love how richly pigmented this mascara is.
The wet application provides great length without clumping or flaking, and stays put until you want to remove it (even through rain).
Plus, the fact that it's tubing means there's no smudging or transfer onto my lids, which is a total win! It washes off easily with warm water, so there's no need for harsh removers.
One thing I would say about this mascara is that the wand is definitely on the larger side for someone with shorter lashes; you really have to work at separating each lash strand individually.
However, considering its performance and value for money, Thrive Causemetics Tubing Mascara is totally worth adding into your roster of makeup must-haves, if you like more voluminous lashes and dramatic length.
Summary
Tubing mascaras, like the Thrive Causemetics Liquid Lash Extension Mascara, have become increasingly popular due to their long-lasting wear and conditioning benefits.
They are waterproof, flake-free and relatively easy to apply compared to regular mascaras. The best part is that the tubes wash off easily with warm water when it's time for removal.
Having said that, it's important to take care when removing your tubing mascara to avoid unnecessary irritation or damage to your lashes.
We recommend using a combination of gentle hot water methods as well as oil-based makeup removers and specially formulated tube removers if necessary – all while taking care not to rub too harshly near the eyes at any stage of the process.
Finally, remember to condition and nourish your eyelashes after application by applying an oil moisturizer such as olive oil or coconut oil before putting on more mascara products to maintain healthier looking lashes.
*This post contains affiliate links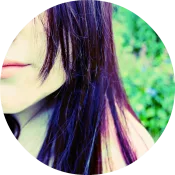 Hi, my name is Gemma, and I'm the owner of MakeupMuddle.com. I'm a true beauty obsessive, and love writing about anything to do with beauty – I have been a beauty writer since 2012.
As well as owning Makeup Muddle, I also own GemmaEtc.com, and love sharing my thoughts and feelings about the greatest (and not so great) beauty products!