Are you trying to grow your eyebrows back overnight? It can be a daunting task and one that might not be possible, but don't despair! With the right tips and tricks, you can get on track to achieving full and lush brows in no time.
We'll show you, in this article, some easy tips on how to grow your eyebrows back overnight so that you can enjoy fuller eyebrows naturally, without having to spend ages applying endless brow products in the mornings. Is there a simple home remedy to make your brows grow?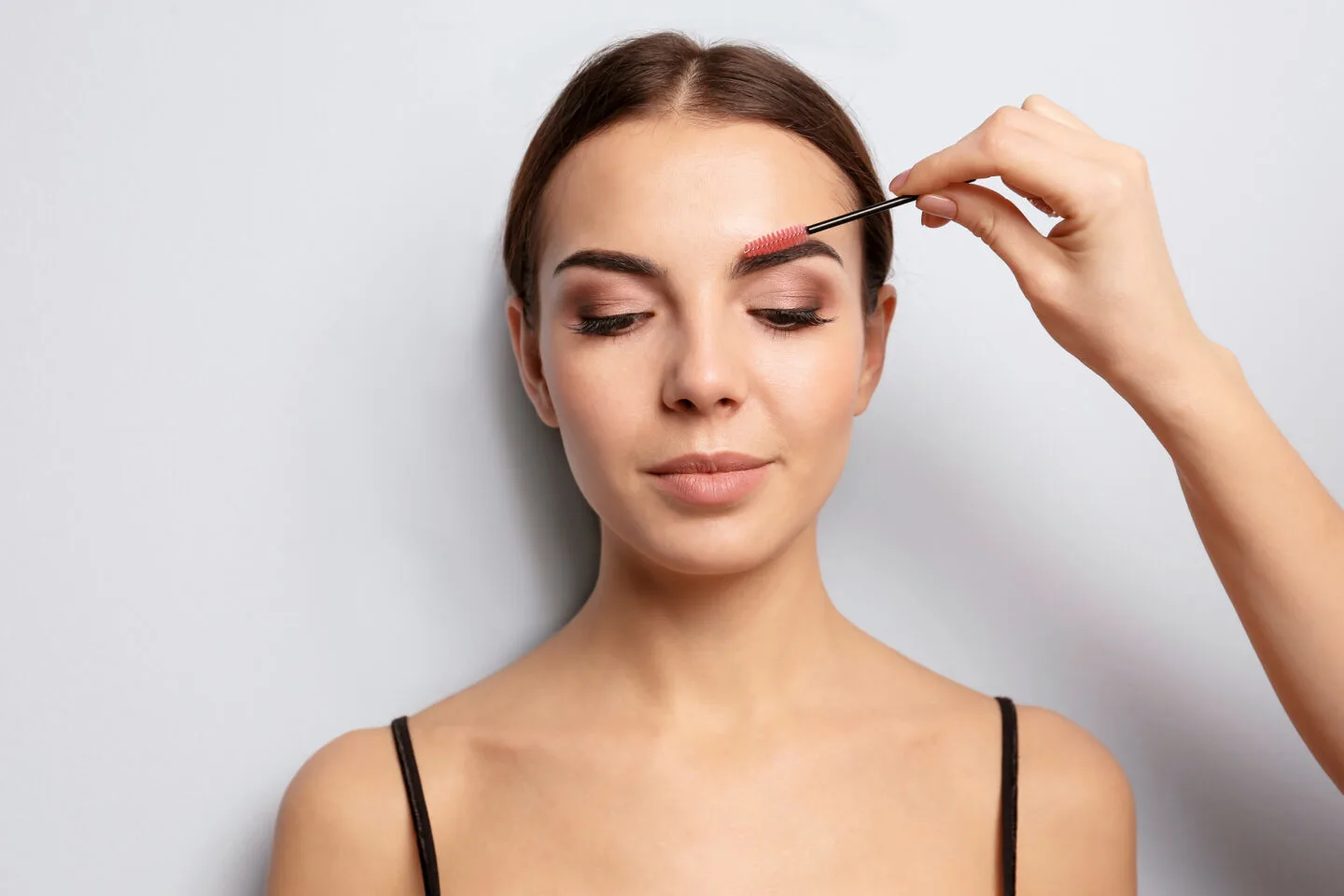 Why Are Eyebrows Important For Our Face Structure?
The eyebrows are an important feature of our face because they frame the eyes and provide us with an expressive tool. They not only give us better facial proportion and symmetry, but also highlight our emotion and attitude by functioning as an anchor for our facial expressions.
With fuller, more defined eyebrows, we look younger, more awake, and polished. Even a small change in eyebrow shape can dramatically alter our entire face structure – making them all the more important to consider when it comes to beauty and self-expression.
How Fast Do Eyebrows Naturally Grow?
Eyebrows are an important part of our facial features, yet we often don't pay enough attention to them when it comes to our beauty and grooming routine.
Do you ever wonder how long it takes for eyebrows to grow back after they are waxed, trimmed, or otherwise groomed? The answer may surprise you – the rate of natural eyebrow growth can vary greatly from person to person, depending on many factors, such as age and overall health.
Generally speaking, eyebrows typically grow at an average rate of three-tenths of a millimeter per day, meaning that it can take anywhere from three weeks to eight weeks for a full regrowth.
However, this rate can be slower for those with a poor diet, physical illness, or over-plucking. For example, the older you are, the slower your natural growth rate is likely to be, so it may take longer for your eyebrows to regrow fully.
If you feel that your eyebrows have not grown back as quickly as you would like, you may want to consider taking preventative measures such as eating a balanced diet and avoiding excessive overplucking or trimming.
What Is The Eyebrow Growth Cycle?
The eyebrow growth cycle is an important process for those who are looking for fuller, thicker eyebrows. It begins with a short, 3 to 4 week active anagen phase, during which most of the hair growth occurs.
During this time, the hair follicles rapidly produce new strands at their roots. Next comes the catagen transition phase, lasting around two weeks, in which the hair growth stops and each strand slowly detaches from its root and begins to migrate toward the outer layer of skin.
The final step is the telogen resting phase, during which newly generated strands push out older strands that have been retained in the follicle. This can last up to four months, and once complete, leads back into the active anagen stage.
Understanding this natural cycle can be beneficial in achieving fuller brows when desired, it's also important to maintain healthy habits such as protecting them from harsh products or sun damage.
How To Stimulate Eyebrow Hair Growth?
If your eyebrows are thinning, or you have gaps in them, there are several ways that you can stimulate eyebrow hair growth. Firstly, you should make sure you're eating a balanced diet and getting enough vitamins, minerals, and essential fatty acids as these are all important for healthy hair growth.
It's also a good idea to try using topical products such as eyebrow serums that contain certain growth-promoting ingredients like biotin, triterpenoids, and herbal extracts.
Massaging your eyebrows regularly can help to stimulate blood flow and increase the growth of existing hairs. You can also apply a warm compress to the brows several times a week to encourage circulation and activate the hair follicles.
There are also some holistic remedies that you can try, such as almond oil and castor oil, which are known to help with hair growth and thickness.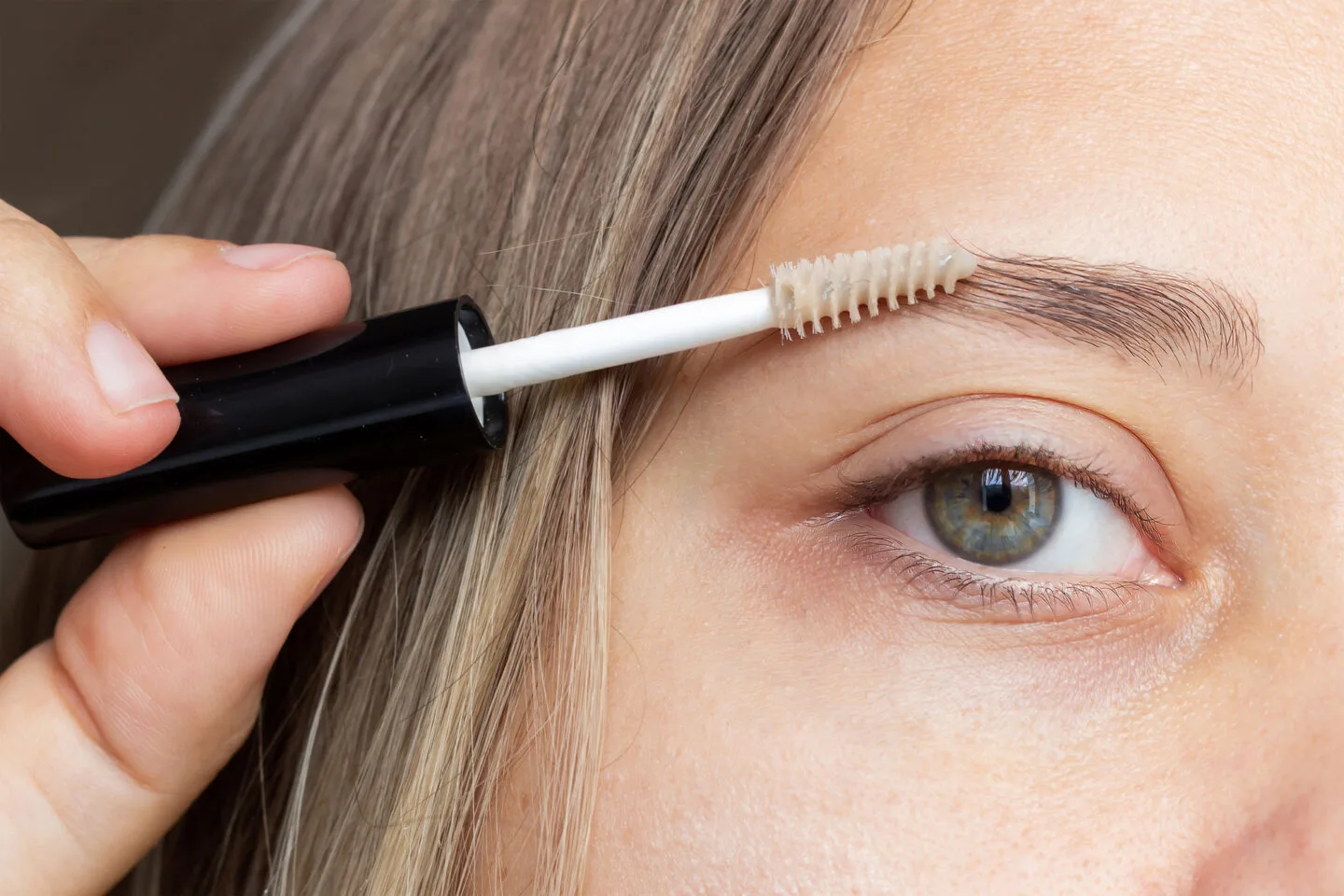 What Factors Can Slow Down Eyebrow Growth?
Several factors can slow down eyebrow growth. Genetics are a major factor that can influence how quickly your eyebrows grow. In some cases, you may inherit genes that mean brow hairs grow slower or may not even grow back if plucked or trimmed.
Sun damage is another factor that can prevent eyebrow hair from growing back. Constant and prolonged exposure to sun can lead to dry, weakened hair that won't easily regrow.
The same is true of poor diet, as a lack of nutrients such as Vitamin A and biotin can also slow down eyebrow growth rate, so ensure you're eating vitamin A rich foods within your diet, to give your body exactly what it needs. There are also certain medical conditions like alopecia, psoriasis, and thyroid disease that can lead to patchy or thin eyebrows.
These conditions require proper diagnosis and treatment to prevent further hair loss and stimulate your brows to regrow.
Over-plucking and over-waxing can cause your eyebrows to take much longer to come back than usual, if at all. Therefore, it is important to practice caution when plucking and waxing hair from your eyebrows, as excessive manipulation can damage the follicles and significantly slow down eyebrow growth.
Can Stress Affect Eyebrow Growth?
While researching whether stress can have an effect on eyebrow growth, many doctor opinions and home remedies can be found. A doctor will typically suggest lifestyle changes and vitamins to help stimulate hair growth and reduce stress in the body.
Home remedies to help promote eyebrow thickness include castor, almond, coconut oil or olive oil massages. Other natural remedies are incorporating a healthy diet into the routine by consuming sources of protein, biotin, vitamin B, zinc and iron.
These important vitamins have been known to help support hair growth along with reducing stress levels in the body which could prevent further thinning of one's brows.
How To Encourage Sparse Brows To Regrow New Brow Hairs?
For those trying to regrow sparse brow hair, there are a few different techniques that can help. One of the most effective solutions is to focus on strengthening hair follicles with vitamins and minerals such as vitamin E, biotin, and zinc.
These nutrients help stimulate hair growth and make existing brows thicker. Gently brushing eyebrows in a circular motion can encourage hair growth by stimulating hair follicles.
Castor oil can be used with a spoolie brush or cotton swab to boost hair regrowth by providing natural hydration for hair follicles.
How To Grow Your Eyebrows Back Overnight?
If you want to grow your eyebrows back overnight, it's important to understand the basics of eyebrow care. Start by assessing your current eyebrow health.
Is it sparse? Thin? Does it have bald or thinned out areas? These are all signs of damage, and it's important to understand its severity before jumping into treatments.
When it comes to growing your eyebrows back overnight, you may be tempted to try an array of treatments or use a product promising immediate results.
However, the best approach is to start with natural methods. Begin by properly cleansing the area around your eyebrows, as dirt and debris can cause dead cells to accumulate and impact hair growth.
Gently massage a natural oil (such as olive oil, coconut oil, or castor oil) into the brows, which will help boost circulation and encourage regrowth.
Make sure to apply the oil using a light, circular motion, not a pulling or tugging motion. You can also utilize a topical treatment such as an eyebrow primer or brow serum to nourish the skin.
It's also important to get a good night's sleep and make sure you are taking care of your overall health by eating a balanced diet and drinking plenty of water.
If you're diligent and stick to a routine, you may find that your eyebrows are fuller overnight. While this may be true for some people, it's important to remember that it isn't a guarantee for everyone.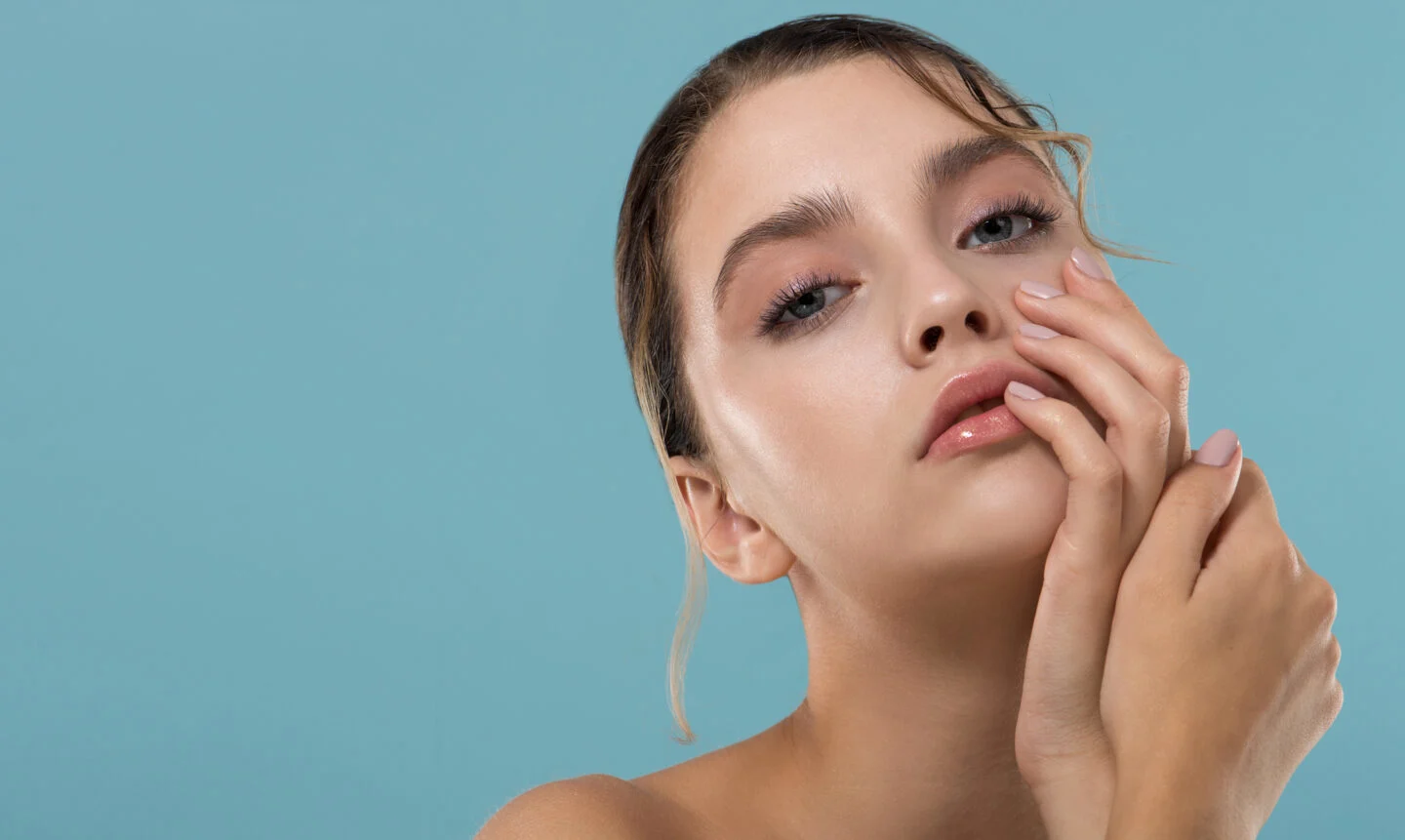 How To Use Brow Growth Serums To Make Your Eyebrows Grow?
Brow growth serums are one of the best products to help grow and fill out your eyebrows. These serums contain ingredients that nourish the skin around your brows and stimulate faster hair growth for fuller, more even brows.
To use these products, simply apply it once or twice a day directly onto clean, dry skin. After applying, gently massage it into the skin surrounding your eyebrow using circular motions until fully absorbed.
Just make sure you read the instructions, and do a patch test, if you have any skin conditions, to make sure the eyebrow growth serum will work for your skin type.
Which Ingredients In Eyebrow Growth Serums Make Eyebrows Grow?
Many studies have recently revealed the secret to longer and thicker eyebrows without resorting to makeup. Eyebrow growth serums are good for those seeking fuller brows, containing peptides that trigger hair follicles to grow thicker, shinier strands of hair.
Peptides are responsible for cell-signaling which encourages both length and thickness in brows, as well as preventing hair loss in the eyebrows. The peptides in these serums stimulate peptide formation around the brows which leads to increased fullness over time.
Other ingredients like biotin, proteins and castor oil help nourish and condition eyebrows to promote healthy growth. When used regularly, these serums can create amazing results – naturally bigger and bolder brows!
What Is The Quickest Way To Make Your Eyebrows Grow?
The quickest way to make your eyebrows grow would be to take steps to ensure that your natural hair growth cycle is not disrupted.
This could be achieved by applying a regular moisturizer, such as a natural oil, to your eyebrows in order to stimulate proper follicle growth and prevent breakage.
Eating a healthy, balanced diet that is rich in vitamins and minerals can also aid in eyebrow growth. Also, consider taking supplements such as biotin to increase hair growth, as this is a common hair growth supplement.
If you can, try to avoid tweezing or plucking your eyebrows as much as possible is important, as this can interfere with the natural hair growth cycle and slow down the rate at which eyebrows grow.
What Home Remedies Can You Try To Make Your Eyebrows Grow?
One popular remedy for thinning eyebrows is egg yolk, which contains vitamins A and E that can help promote hair growth. To use egg yolk, you can mix it with plain yogurt and apply the mixture to your eyebrows.
You should leave the mixture on for 30 minutes before gently removing it with a cotton pad. Aloe vera is also a great natural remedy that can be used to promote eyebrow growth.
You can simply massage aloe gel onto your brows, letting it sit for 15 minutes before rinsing it off with lukewarm water. Lastly, milk contains proteins and essential fats to help create healthier hair on your brows.
You can massage milk onto the eyebrow area and let it sit for about 10 minutes before washing it off thoroughly. All of these remedies are natural and effective ways to help encourage eyebrow growth!
Will Vaseline Petroleum Jelly Make My Eyebrows Grow Overnight?
You may have heard that applying Vaseline petroleum jelly to your eyebrows can make them grow overnight, but it's important to understand the limitations of this method.
While it's true that Vaseline may help to speed up the growth of hair follicles in your eyebrows, it won't work overnight. If you want to try this method, you should begin by making sure your skin is thoroughly cleansed and then gently massage a small amount of Vaseline into your eyebrows.
You should do this each night before bed and then wash your face in the morning. Over time, the amount of Vaseline you need to apply should decrease as your eyebrows become fuller and thicker.
Keep in mind, however, that Vaseline won't work on its own; you must also pay attention to other factors that affect hair growth, such as diet, hormone levels, and genetics. If your eyebrows are very sparse and thin, it might be best to consult a dermatologist, who can provide treatment options that are specifically tailored for your skin condition.
Best Makeup Products To Cover Up Sparse Areas Within Your Brows
Having sparse areas in your brows can be frustrating, but thankfully, there are some amazing makeup products that can help to cover them up, giving the appearance of faux thicker brows.
One product that works effectively is a tinted brow mascara. This will fill in any gaps that you have naturally, and it can also be used to add dimension and shape to your brows. Especially as they tend to contain fibers which stick to your brow hairs, for a fuller, denser brow effect.
Another great product to use is an eyebrow wax or pomade. These products help to reinforce the hairs of your brows, making them appear thicker and more voluminous, for a thicker eyebrows effect.
You can also try using a brow pomade or brow gel to further thicken the look of the brow line. To finish off the look, use eyebrow pencils to draw on individual hairs and fill in any gaps for a natural look.
Summary
There are various ways to achieve thicker and fuller eyebrows, such as applying natural oils like coconut oil or castor oil to the brows, using topical treatments such as an eyebrow primer or serum and eating a healthy, balanced diet. Brow growth serums are also great for helping your eyebrows grow quickly and naturally.
When it comes to styling sparse areas within the brows, there are various makeup products that can be used to cover them up, such as a tinted brow mascara, eyebrow pencils, eyebrow wax or pomade and an eyebrow pencil. With patience and consistency, you should expect to see results in your eyebrow growth journey within a few months.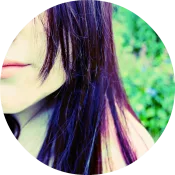 Hi, my name is Gemma, and I'm the owner of MakeupMuddle.com. I'm a true beauty obsessive, and love writing about anything to do with beauty – I have been a beauty writer since 2012.
As well as owning Makeup Muddle, I also own GemmaEtc.com, and love sharing my thoughts and feelings about the greatest (and not so great) beauty products!