With so many skincare products on the market, it can be difficult to determine which ones work best for you. In this blog post, we will discuss how to achieve a glass skin dew for the skin.
If you watch a lot of beauty TikTok videos, you'll know how popular the K-Beauty glass skin trend actually is.
It's a super popular trend in the beauty industry at the moment, and with good reason.
Having a glass skin dew effect, the skin looks healthy and radiant, and best of all, it's easy to achieve.
Keep reading to learn more, and see how you can incorporate the technique into your makeup routine.
What Is The Glass Skin K-Beauty Trend?
Glass skin is a term used to describe perfectly clear, glowing skin achieved using a combination of good skincare beauty products and makeup products.
The goal is to create the illusion of healthy, smooth skin with a translucent finish – for the dewiest skin possible.
Where Did The Glass Skin Trend Originate?
The K-Beauty glass skin trend originated in Korea and has been gaining popularity around the world in recent years.
It is based on the philosophy that skin should be treated as carefully as glass, with products that are gentle and non-abrasive.
Which Skincare Products Should I Use For Glass Skin?
To achieve glass skin, start by cleansing your face with a milk or oil-based cleanser to remove makeup and impurities without stripping away natural oils.
Follow with a lightweight water-based moisturizer to hydrate the skin without clogging pores.
For an extra boost of hydration, use a face mist or essence throughout the day.
Finish with a liquid or gel-based highlighter to add radiance and give the skin a "wet" look.
Using sheet masks is a great way to achieve dewy skin, as dewy skin is all about hydration and glow, and there are many amazing Korean Beauty face masks to choose from.
Glass skin is all about achieving a healthy, natural glow – so skip the heavy foundation and focus on perfecting your skincare routine instead.
With consistent care, you can achieve the perfect complexion!
Why Do The Koreans Have Such Beautiful Glass-Like Skin?
Koreans are known for their glass-like skin. Many factors can be attributed to why they have such beautiful skin.
One reason may be due to their skin care routine, which they are very diligent about, creating gorgeous glowy skin.
Cleansing, exfoliating and moisturizing are all part of the 10-step skin care process that many Korean women follow religiously every day and night. Another contributing factor could be diet.
Koreans typically eat a lot of rice, vegetables, and seafood, which are all loaded with healthy antioxidants and vitamins that are important for optimal skin health.
Finally, genetics may play a role in why Korean women have such stunning skin.
While there is no one "right" way to achieve glass-like skin, following a similar glass skin routine and diet as the Koreans is a good place to start.
Does The Glass Skin Dew Effect Work For All Skin Types
The "glass skin" dew effect is a term that has been coined recently to describe the trend of achieving a radiant, hydrated complexion, with a dewy glow and a lit-from-within glow.
The idea is to achieve a healthy, youthful-looking glow by using products in a glass skin routine, that contain hyaluronic acid and other ingredients that lock in moisture, like a hydrating serum.
It can also be achieved by using glass skin makeup products too.
Different hyaluronic acid serums have different molecular weights, so it's trial and error to find your perfect serum.
While this approach can work for all skin types, those with more sensitive skin may need to take extra care to avoid irritating their skin, and opting for more soothing ingredients.
If you have acne-prone skin, you might way to use your usual skincare products, to help control oil, and shine, and finish by adding a glowy highlighter.
Acne-prone skin, normal skin and combination skin can still achieve beautiful dewy skin, using the right skin care products.
By doing this, it allows you to choose where you want the glow to be, rather than being down to your skin's natural oils.
In general, the glass skin dew effect is a gentle way to achieve a healthy complexion and luminous skin effect, with a healthy plump skin finish, and it can be tailored to suit any individual's needs.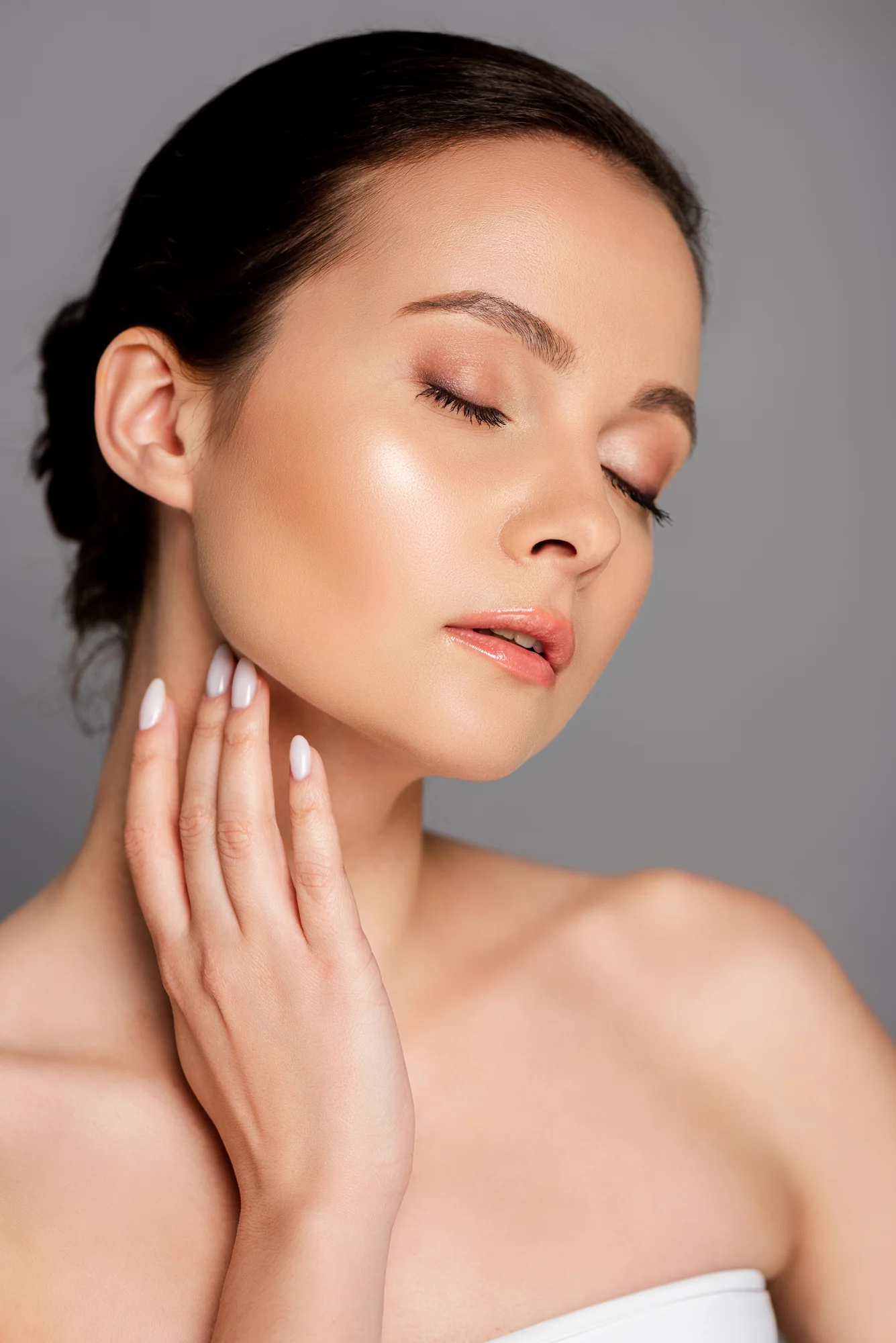 What Are The Glass Skin Steps?
Hydration, Hydration, Hydration!
If you want to achieve that dewy, glass skin glow, you need to focus on hydration.
Start by using a hydrating cleanser to clean your face twice a day, and follow up with a hydrating toner.
Then, use a hyaluronic acid serum or lotion to lock in moisture. Finish with a glass skin moisturizer to keep your skin hydrated all day long.
In addition to using hydrating products, make sure you're drinking enough water each day.
Eight glasses a day is a good goal to aim for. And finally, don't forget about your lips.
Use a lip balm or gloss with SPF to protect your lips from the sun and keep them hydrated, and looking as glowy as possible.
Use An Illuminating Primer As Your Base
An illuminating primer will help to smooth out your skin texture and give you a nice glow.
It's the perfect base for foundation, and it will help your makeup last longer.
Simply apply a small amount of primer to your face before applying your foundation.
You'll notice a difference in the way your foundation looks and feels. Your skin will be more even-toned and radiant, and your makeup will stay in place all day long.
So don't forget the primer if you want to achieve that sought-after glass skin look.
Choose A Glass Skin Foundation Formula
The key to achieving this is finding the right foundation formula.
If you have dry skin, look for a foundation that contains hyaluronic acid or glycerin to help hydrate and plump your skin.
For oily skin, choose a foundation with a matte finish to help control shine throughout the day.
If you have sensitive skin, be sure to choose a foundation that is non-comedogenic and fragrance-free.
And if you want to create a dewy finish, look for a foundation that contains illuminating pigments, to ensure your complexion looks as radiant as possible.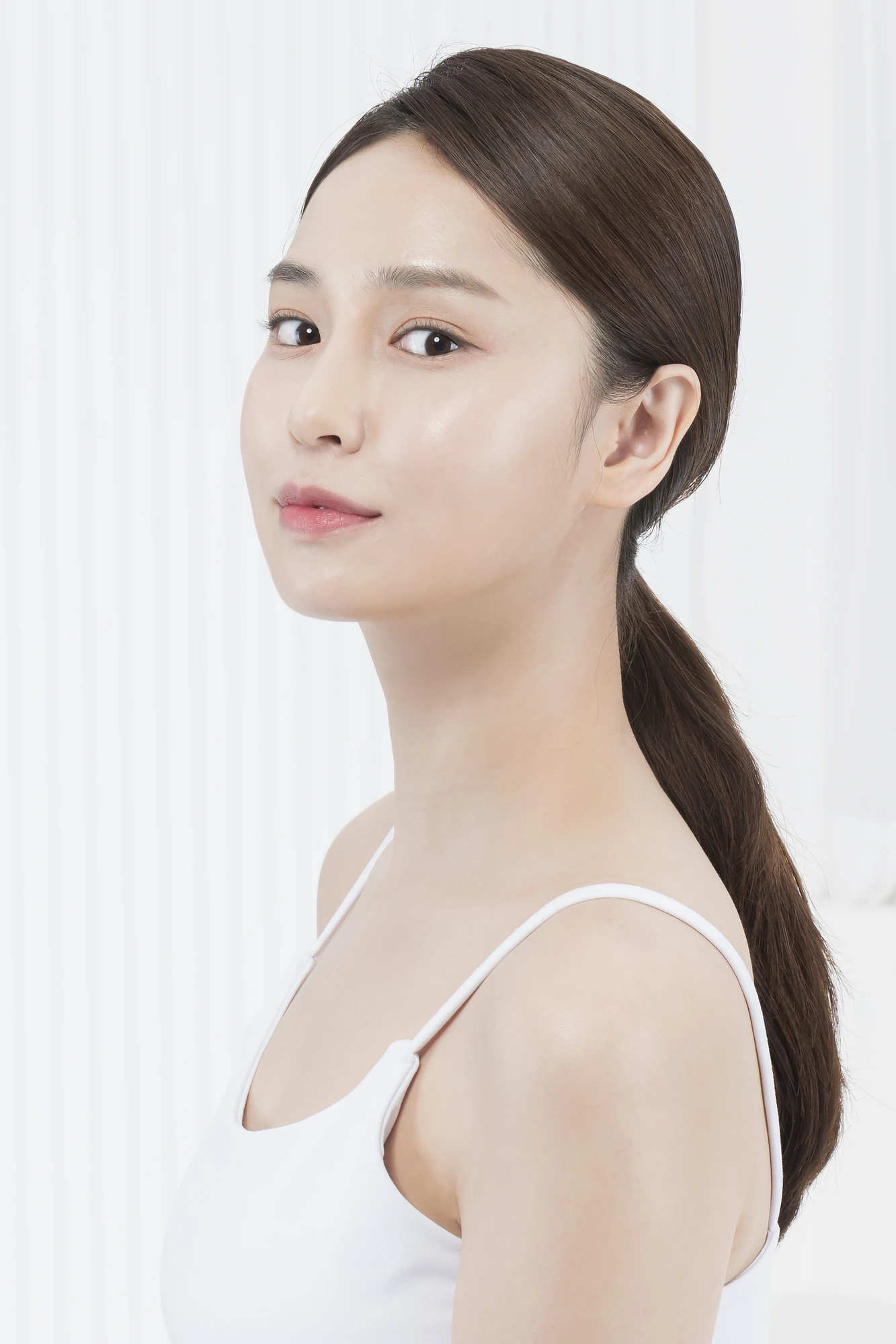 Set Your Makeup With An Illuminating Setting Powder
One of the keys to achieving a flawless complexion is ensuring that your makeup stays in place all day long.
One way to do this is to set your foundation and concealer with a translucent setting powder.
Not only will this help to keep your makeup from creasing or smudging, but it will also give your skin a subtle glow.
When applied with a large powder brush, setting powder can help to blur the appearance of pores and fine lines, giving you a smooth, radiant finish.
Apply A Highlighter For A Gorgeous Glow
Highlighters are a must-have in any makeup bag – whether you're going for a natural look or something more glam.
When applied correctly, a highlighter can give your skin a gorgeous glow, making you look refreshed and awake.
The key to using a highlighter is to find one that best suits your skin tone.
If you have fair skin, opt for a champagne or pearl shade.
For medium skin, go for a gold or peach tone. And if you have dark skin, choose a bronze or copper shade.
Once you've found the right color, simply dust the powder on the highest points of your face, such as your cheekbones, brow bones, and Cupid's bow.
Then, blend well for a natural-looking finish.
Finish Your Makeup By Using A Glass Skin Mist
One of the most important steps in achieving a perfect makeup application is setting your makeup with a glass skin setting spray.
A setting spray will not only help to keep your makeup in place, but it will also add a bit of illumination to your complexion.
When used correctly, an illuminating setting spray can give you a natural-looking glow that will last all day long.
To use an illuminating setting spray, simply hold the bottle about six inches away from your face and mist evenly over your entire complexion.
Allow the spray to dry for a few seconds before applying your makeup as usual.
When you are finished, mist your face once again with the setting spray to seal in your makeup and give yourself a beautiful, healthy-looking glow.
Summary
To achieve glass skin, it is important to focus on hydration and use products that will lock in moisture.
Koreans have beautiful glass-like skin due to their skincare routine, diet, and genetics.
This dewy effect can be achieved by anyone with any skin type, although those with more sensitive skin may need to take extra care.
An illuminating primer, foundation, setting powder, and spray are all important for achieving this look.
Don't forget to drink plenty of water and protect your lips with a lip balm or gloss that contains SPF.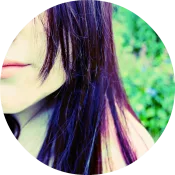 Hi, my name is Gemma, and I'm the owner of MakeupMuddle.com. I'm a true beauty obsessive, and love writing about anything to do with beauty – I have been a beauty writer since 2012.
As well as owning Makeup Muddle, I also own GemmaEtc.com, and love sharing my thoughts and feelings about the greatest (and not so great) beauty products!