Having your nails done in a nail salon is a therapeutic experience. You don't have to necessarily have your nails done in a salon either, as there are a lot of high-quality DIY nail kits, allowing you to do your nails at home.
However, how long does it take to get your nails done? Keep on reading to find out…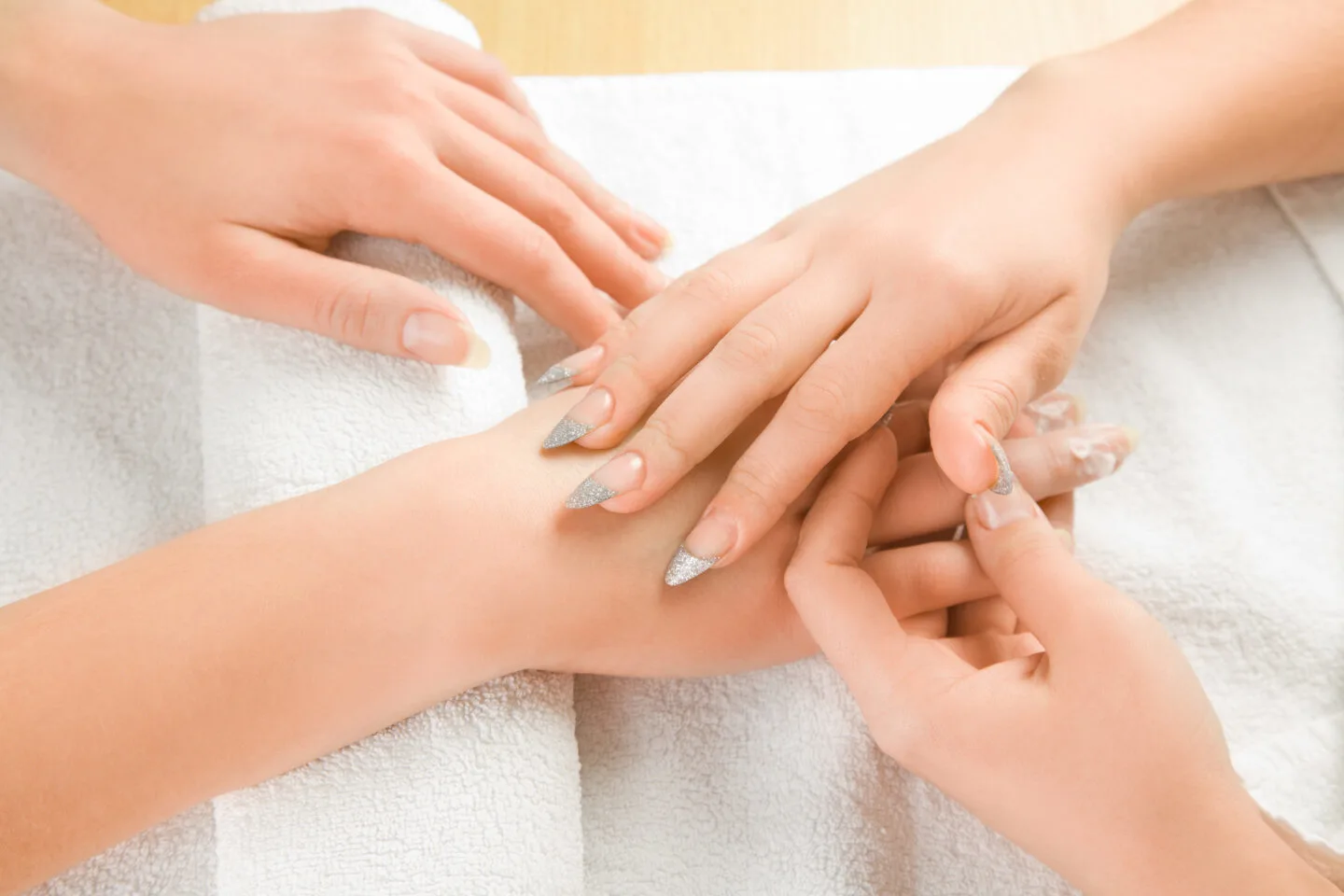 What are the different types of manicure you can get done in a nail salon?
When it comes to manicures, there are seemingly endless options to choose from. For starters, there are a variety of polish colors and finishes to choose from, ranging from classic nudes to bright neon.
There are different nail shapes to consider, from square to almond-shaped. But that's just the beginning.
There are also a variety of treatments that can be added on, such as cuticle care, hand massage, and paraffin wax – to help improve your nail health, and extend the longevity of your professional manicure.
And don't forget about nail art! Whether you want something simple like stripes or Polka dots, or something more intricate like flowers or animals, there's sure to be a design that suits your style.
With so many possibilities, it's no wonder that getting a manicure is one of the most popular salon services via a manicurist.
What is a Salon Manicure?
A salon manicure is a type of nail treatment that is typically performed in a professional salon setting by your nail tech.
The nail service manicure usually includes filing and shaping the nails, as well as applying a base coat, polish, and topcoat, then finishing with a cuticle oil to seal in the hydration around the nail bed.
In some cases, cuticle care or other nail treatments to improve nail health may also be included.
Salon manicures are often seen as being more expensive than at-home manicures, but they can provide a higher level of quality and attention to detail.
Salon manicures can last longer than at-home manicures using regular nail polish and a regular nail file, due to the use of better quality polishes and products.
So, the extra time it takes is most definitely worth it, as the result is healthier nails, and a long lasting manicure than a regular polish DIY manicure.
What are Gel Nails?
Gel nails are a type of artificially created nail that closely resembles the natural nail. Unlike acrylics, which are made from a mixture of liquid and powder, gels are made from a UV-curable resin.
Gel nails are typically thicker than natural nails, and they require a different type of polish and remover.
Most gel manicures last for two weeks or longer, and they can be applied at most salons.
Generally, gel nails are more expensive than other types of artificial nails. However, many women find that the extra cost is worth it for the longer-lasting and more natural-looking results.
What are Acrylic Nails?
Acrylic nails are artificial nails that are attached to the natural nail with a glue. They are made of a plastic material called acrylic, which is a combination of a liquid and a powder.
The powder is usually white or clear, and the liquid is usually clear. Most salons use tips to extend the length of the nails, but some people also use acrylics to add strength to their natural nails.
Acrylic overlay manicures can be filed and shaped in any way you want, and they can also be painted with any color or design you want – just like a standard manicure.
They typically last for a period of time of two to three weeks before they need to be replaced.
What are Shellac Overlay Nails?
Shellac manicures are a manicure using a type of fake nail that is applied over the natural nails.
They are made of a mixture of gel and acrylic, which makes them more durable than regular fake nails.
Shellac overlay nails can last up to three weeks without chipping or peeling. They are also more resistant to cracking and yellowing than other types of fake nails.
Shellac overlay nails are available in a variety of colors and styles, so you can find a style that suits your taste.
If you are looking for a more natural look, you can choose a clear shellac manicure.
A Shellac manicure is easy to apply and remove, so you can change your nail color or style whenever you want.
What is a French Manicure?
French manicures are a classic nail look that has been around for decades. It is characterized by clean, white tips and a natural-looking base.
To achieve this look, nails are first polished with a clear or nude polish. Once the basecoat is dry, the tips are brushed with white polish or a white gel.
Finally, the entire nail is sealed with a topcoat. French manicures are ideal for special occasions or everyday wear.
They are simple but elegant, and they can be easily customized to suit any style. Whether you prefer a classic look or something more modern, a French manicure is always a good choice.
What is a Paraffin Treatment?
A paraffin manicure treatment is a spa service that helps to soften and moisturize the hands.
The treatment begins with a warm, conditioning cream being applied to the hands.
Next, the hands are dipped into a vat of melted paraffin wax.
The paraffin wax helps to open up the pores and allow the moisturizing cream to penetrate deeply into the skin.
Once the paraffin has cooled and hardened, it is removed, leaving the hands feeling soft and silky smooth.
A paraffin manicure treatment is an excellent way to pamper yourself and achieve beautiful, healthy-looking hands.
What are Chrome Nails?
Chrome nails have taken the beauty world by storm. Touted as the hottest new trend, these nails have a high-shine, metallic finish that looks like liquid silver.
To achieve this look, a nail technician first applies a base coat of gel polish.
Next, they apply a thin layer of chrome powder with a sponge applicator. Once the powder is in place, they use a handheld LED light to curing the polish.
The result is a stunning, mirror-like finish that is sure to turn heads. While chrome nails require some extra time and effort to achieve, their eye-catching results are well worth it.
What are the benefits of having your nails done professionally?
For many people, getting their nails done is a relaxing and indulgent treat. However, there are also several practical benefits to professional nail care.
Regular manicures can help to keep nails looking neat and well-groomed, and can also prevent issues such as hangnails and ingrown nails.
Manicures can help to stimulate blood circulation in the hands and promote the production of natural oils, which keep the nails healthy and strong.
Finally, professional nail care can be a great way to relax and unwind after a long day.
Whether you opt for a simple polish change or a more elaborate design, taking some time out for yourself can help to re-energize and refresh you for the days ahead.
So next time you're considering skipping your manicure, remember that there may be more at stake than just your appearance.
How long does it take to get your nails done?
How long it takes to get your nails done depends on the type of manicure you choose.
A basic manicure, which includes shaping, buffing, and painting the nails, can be completed in about 30 minutes.
However, if you want a more elaborate design, such as airbrushing or hand-painted artwork, it can take up to an hour or more.
Also, the length of your nails will also affect the amount of time it takes to complete the manicure.
Shorter nails are quicker to paint than longer ones, so if you're short on time, it's best to stick to a simple design.
Whether you're getting a basic manicure or an intricate design, you can expect to enjoy beautiful, well-groomed nails for weeks to come.
How long does a full set of acrylic nails take?
Getting a full set of acrylic nails typically takes between 1 and 2 hours. This includes the time it takes to prep your nails, apply the acrylic, and then cure them with UV light or LED light.
The length of time will vary depending on the salon and the manicurist, as well as the type of acrylic being used.
Some salons may offer faster services, such as express or same-day appointments.
However, it is generally best to book a regular appointment so that you can have your nails done properly and avoid any potential damage to your natural nails.
How long does it take to remove acrylic nails?
Removing acrylic nails can be a time consuming process, as it may take anywhere from 10 to 20 minutes total.
First, you should start by soaking your nails in warm water and then buffing them with a very fine grit buffer.
This will help to break up the acrylic and prepare your nails for removal.
After this, you can then use an acrylic nail acetone-based remover to break down and buff the acrylic and nail glue so that it can be peeled away from your nails.
Once the remover has been applied, let the nails sit for around 5 minutes and then use a plastic cuticle pusher to gently lift the acrylic away.
Finally, use your buffer and a nail file to finish the surface of your nails.
All in all, the entire removal process should take around 10 to 20 minutes depending on how quickly the remover works for you, and you'll then be ready for a new set.
How long does a salon manicure take to have done?
Depending on the type of manicure you get, the taking time can vary. A standard salon manicure usually takes around 45 minutes to an hour to complete.
However, if you get a more intensive treatment, such as a gel manicure, acrylics, or anything else that requires more time and effort, it can take up to two hours.
Factor in extra time if you are getting your nails done for a special occasion or event.
In general, it is best to arrive at least 15 minutes early for your appointment to give yourself plenty of time.
How long do gel nails take to have done?
If you're considering getting gel nails, you might be wondering how long the process takes.
Generally speaking, it takes about 45 minutes to an hour in application time, to have gel nails done.
This includes time for the nail tech to prep your nails, apply the gel, cure the gel under a UV light, and then apply any final touches.
Of course, the exact amount of time will depend on the length and style of gel nails you choose.
If you want something simple and quick, you can expect to be in and out of the salon in about an hour.
However, if you're opting for more intricate designs or longer nails, it may take closer to two hours.
So if you're short on time, it's best to keep your gel nail design simple.
How long does it take for a nail salon to prep your cuticles when getting your nails done?
At a nail salon, the amount of time it takes to prepare your cuticles for getting your nails done depends on several factors.
Most importantly, how well-maintained the cuticles already are has a considerable effect on how quickly the technician can get started.
Long, or unkempt actual nails, can usually be handled in around 15 minutes; while shorter and healthier cuticles may take only 10 minutes work, to clean up and prep.
Plus, the size of the salon and experience level of the nail artist will also play into how long you have to wait to start getting your nails done as part of your mani.
How long do acrylic nails take to have done?
In most cases, it takes about an hour to have acrylic nails applied.
However, this can vary depending on the skills of the technician and the complexity of the design on your natural nails. For instance, if you are having intricate artwork done, it may take longer.
In general, though, you can expect to sit for around an hour while your technician works their magic.
So if you're looking to get your nails done rushing, acrylics might not be the best option.
How long do acrylic nail designs take to be done?
It all depends on the complexity of the acrylic nail design desired.
Typically, a ho-hum design would take an hour or less, while an intricately designed set of nails could take several hours to complete.
The length of time also largely depends on the experience level and manicuring skill of the technician doing the work.
Those who are new to acrylic designs might require more time as they practice, perfecting their craft.
Meanwhile, in, experienced professionals can make short work of detailed nail artistry.
Overall, it is a good idea to factor in wait times with longer designs when planning for your acrylics.
How long does a French manicure take?
French manicures are one of the most classic and elegant nail designs. They are perfect for any occasion, from a casual lunch to a black-tie event.
While the polished look of a French manicure can take some time to achieve, the actual process is relatively quick and easy.
First, the nails are trimmed and shaped. Then, a base coat is applied, followed by a layer of white polish on the tips of the nails.
Once the white polish is dry, a clear top coat is applied. The result is a timeless look that is sure to impress.
How long does a paraffin treatment take?
A manicure paraffin treatment is a spa service that includes dipping your hands in warmed paraffin wax.
The heat and the moisturizing properties of the wax can help to soothe dry, cracked skin.
A typical treatment takes about 15–20 minutes, although the exact time will vary depending on the salon and the technician performing the service.
During the treatment, your hands will be dipped in the way several times to ensure that they are fully coated.
Once your hands are coated, they will be wrapped in towels or plastic bags to help retain the heat. After a few minutes, the wax will harden and will be peeled off, revealing softer, smoother skin.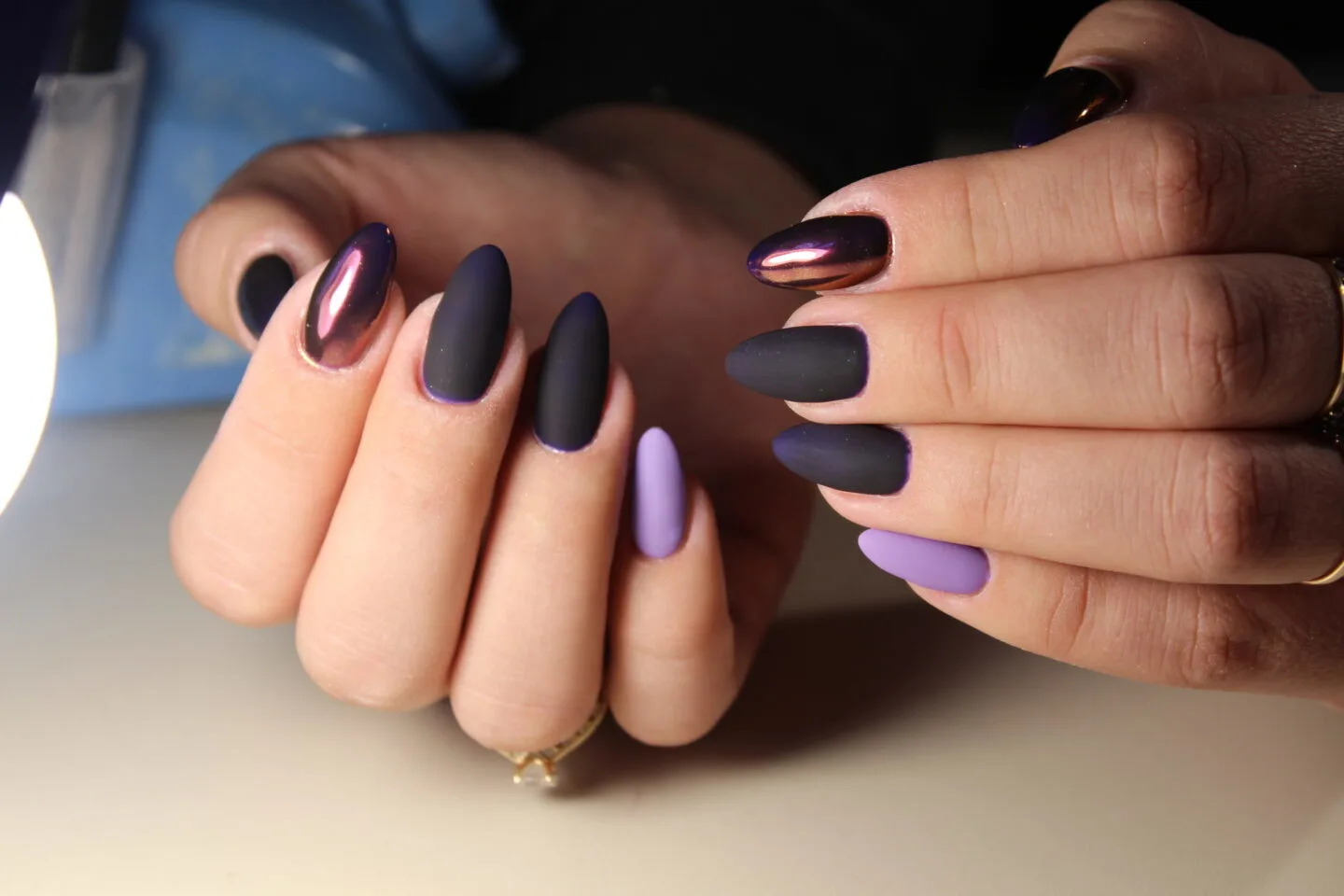 How long do chrome nails take to apply?
Applying chrome nails is a lengthy process that can take up to two hours. First, the nails must be filed and shaped.
Next, a base coat is applied, followed by two coats of colored polish.
Once the polish has dried, a special chrome powder is applied to the nails using a sponge. The powder is then buffed into the nails to create a high-shine finish.
Finally, a top coat is applied to seal in the chrome pigment and protect the nails from chipping.
The entire process can take up to two hours, but the results are definitely worth it! Chrome nails are incredibly versatile and can be worn for any occasion.
Summary
How long does it take to get nails done? As you can see, the amount of time it takes for how long does a manicure take, can vary depending on the type of manicure you choose.
If you're short on time, opt for a simple gel or French manicure.
If you have more time to spare, try something more intricate, like chrome nails or an acrylic design.
And if you're looking for a way to pamper your hands, consider a paraffin treatment. No matter what type of manicure you choose, you're sure to end up with beautiful, healthy nails.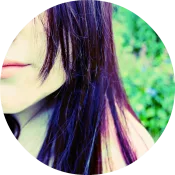 Hi, my name is Gemma, and I'm the owner of MakeupMuddle.com. I'm a true beauty obsessive, and love writing about anything to do with beauty – I have been a beauty writer since 2012.
As well as owning Makeup Muddle, I also own GemmaEtc.com, and love sharing my thoughts and feelings about the greatest (and not so great) beauty products!