If you love a flawless finish for your makeup, and you want your makeup to last all day, you need to use a makeup setting spray.
Makeup setting sprays may be amazing at locking your makeup in place, and preventing any fading or creasing, but what's the difference between finishing spray vs setting spray?
Keep on reading to find out the difference between the two products.
What is Setting Spray?
Makeup setting spray is a product used to set makeup and help it last longer. It is typically applied after the makeup application process has been completed, allowing the user to go about their day without worrying that their makeup will smudge or transfer onto clothing.
Setting sprays have become increasingly popular in recent years as they offer a quick and easy way to keep your look in place while also providing protection from various environmental elements such as heat, humidity, and windy conditions.
Setting sprays are typically applied by either spraying directly over the face or using a brush or sponge to blend it into the skin.
Most setting sprays also contain ingredients that condition and hydrate the skin such as aloe vera extract and glycerin, making them an excellent choice for those with sensitive skin types.
While there are some makeup setting sprays available with added SPF protection, these should not be solely relied upon for UV protection during extended periods of sun exposure–sunscreen should still always be worn under any type of face makeup when outdoors.
What Are The Benefits Of Using Setting Spray?
Setting spray is a great product for anyone who wants to keep their makeup looking fresh and vibrant all day.
The mist of setting spray creates a protective layer on your skin to help prevent makeup from fading or running.
Setting sprays contain polymers and silicones that create an invisible barrier over the skin, allowing you to go about your day without worrying about smudges or streaks.
Setting sprays can also help your makeup blend better as well as extend its wear time, and help your makeup last longer, for when you don't want your makeup to fade quickly.
Another benefit of using setting spray is that it helps reduce shine, particularly in areas prone to oiliness, such as the nose and forehead.
By creating a thin layer over these oily areas, evaporation of the skin's oils is prevented, which results in less noticeable shine throughout the day.
Using setting spray also provides additional hydration to the skin, which can be beneficial if you suffer from dryness or frequent breakouts.
Setting sprays are usually made with hydrating ingredients like glycerin and aloe vera extract, which help soothe and moisturize skin for up to 16 hours after application, keeping it soft and supple all day long.
Finally, setting sprays are ideal for those looking for extra protection against environmental stressors such as wind, dust or heat.
These environmental factors can cause our make-up choices to not last long, but by applying a few spritzes of setting spray before leaving home you can give your make-up longevity regardless of what Mother Nature throws your way.
What is Finishing Spray?
One of the best ways to ensure your makeup looks great all day long is to use a makeup finishing spray.
Finishing spray is a lightweight, fine mist that can be sprayed over your completed makeup look.
It's a finishing spray that helps to set your makeup in place and prevents it from budging, smudging, or melting throughout the day.
Finishing spray can help to control shine and keep your skin looking matte. While there are many different types of finishing spray available on the market, they all serve the same basic purpose, so it's best to use a finishing spray for your specific skin type.
To use a finishing spray, simply hold the bottle about eight inches away from your face and mist evenly over your entire complexion.
Allow the spray to dry completely before applying any additional products or touching your face.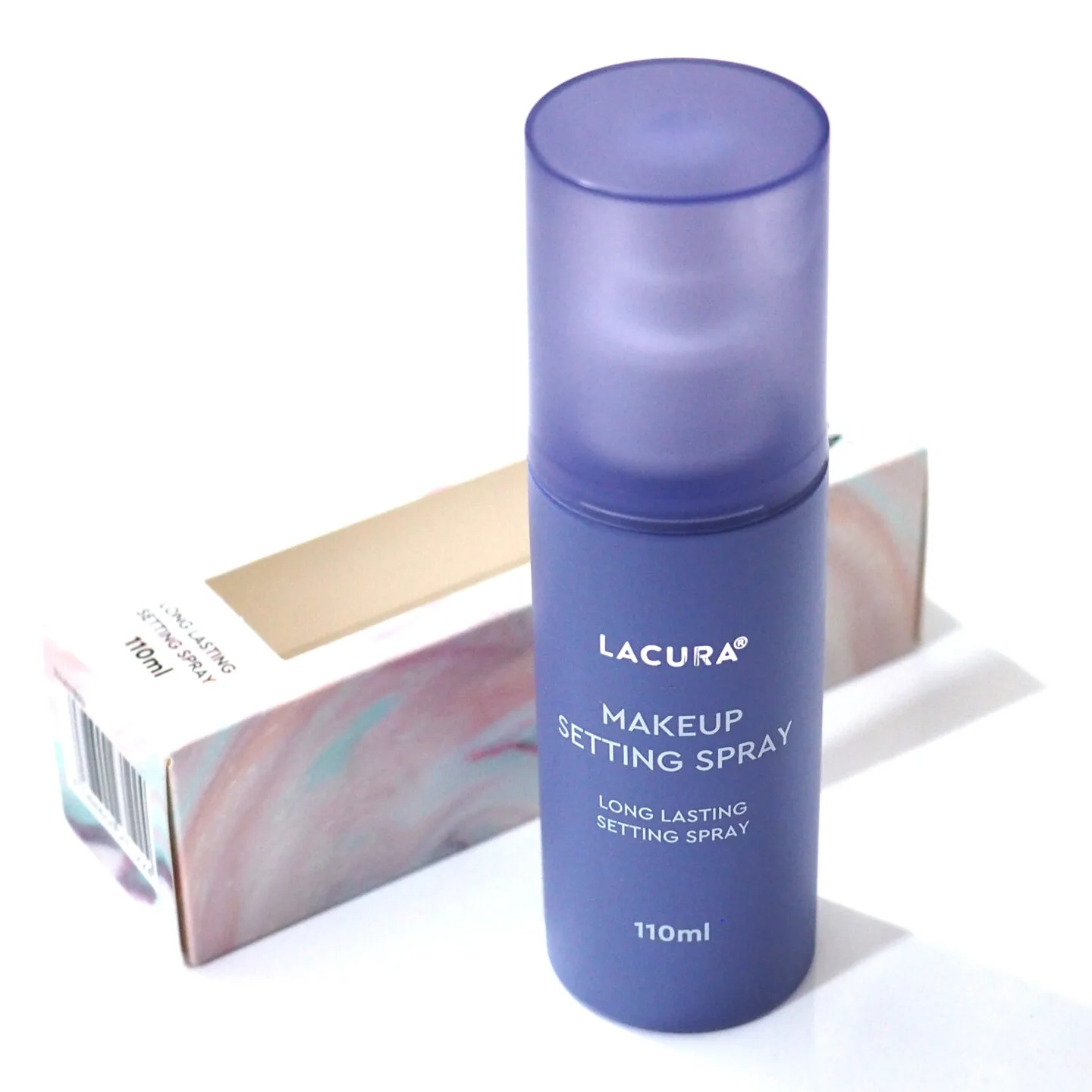 What Are The Benefits Of Using Finishing Spray?
Finishing spray is one of those products that you may not realize you need until you start using it.
Once you see the difference it makes in your makeup, you'll never go back! Finishing spray helps to set your makeup and keep it in place all day long.
It's perfect for hot summer days or for special occasions when you want your makeup to look its best.
Finishing spray can help to control shine and minimize the appearance of pores.
If you're looking for a product that will help your makeup look better and last longer, finishing spray is a must-have.
When to Use Finishing Spray Within Your Makeup Routine?
Most people are familiar with the various products that are used to create a makeup look, such as foundation, concealer, eyeshadow, and blush. However, one product that is often overlooked is finishing spray.
Finishing spray can be used at the end of your makeup routine to help set your makeup and prevent it from smudging or melting throughout the day.
It can also help to give your skin a more natural-looking finish. If you have oily skin, finishing spray can help to control shine and keep your makeup in place.
If you have dry skin, finishing spray can help to hydrate and refresh your makeup look.
Overall, finishing spray is a versatile product that can be used to achieve different results depending on your skin type and the look you are going for.
Finishing Spray Vs Setting Spray – What Is The Difference?
Setting spray vs finishing spray is an important distinction to make when you're using face sprays.
Setting spray, often referred to as makeup setting spray, can help extend the life of your makeup look by locking it in place with a light misting from a few inches away.
It also adds a dewy glow and can even help reduce shine throughout the day for an impeccable finish.
Finishing Spray, on the other hand, offers a more subtle way of setting your makeup without interfering with its long-lasting power.
It gives your skin a radiant glow and lets you refresh your look throughout the day with just one or two sprays.
These face sprays are designed to give your skin a luminous look that works perfectly with foundation, blush and bronzer while still being lightweight enough not to interfere with mascara or eyeshadow.
You can use either type of setting or finishing spray depending on what you are looking for in terms of consistency and staying power; however, they should always be applied after all other makeup has been successfully applied to ensure that everything stays put until it's time for removal at night.
Can You Use A Finishing Spray and Setting Spray Together?
A finishing spray and a setting spray are two makeup layers that can be used together to help create an overall look that lasts.
Both have their own purpose and, when used together, can provide long-lasting wear for your makeup look.
A finishing spray is essentially a veil to add extra luminosity and dewyness to the face, while a setting spray adds extra security to ensure the makeup stays in place even longer.
By using both products together, you form multiple protective layers for your makeup that will keep it on all day without having to worry about smudging or creasing.
It's also great for people with active lifestyles since it creates a more durable foundation of your finished look.
So if you're looking for maximum wear time out of your makeup application, adding both a finishing and setting spray will give you just the right amount of protection needed.
Can You Use Fixing Spray as Setting Spray?
If you're like most people, you probably have a can of fixing spray in your makeup bag. But what exactly is fixing spray, and can it be used as a setting spray?
Fixing spray is designed to hold makeup in place and prevent it from smudging or transferring – making it budge-proof, acting like makeup glue, locking it all in place.
Setting sprays can help prevent your makeup from smudging, but fixing sprays tend to offer better longevity.
It typically contains ingredients like alcohol and silicone, which help to create a barrier on the skin, and set the makeup to help it last all day.
Setting spray, on the other hand, is designed to keep your layers of makeup from drying out or settling into fine lines.
The ingredients list will feature ingredients like glycerin and aloe vera, which help to hydrate the skin. So, can you use fixing spray as setting spray?
Generally speaking, no. Fixing spray is simply not designed to hydrate or protect the skin the way setting spray does.
Fixing spray isn't designed to improve wear time of your products, like setting spray does.
However, if you find yourself in a pinch, you can try using a small amount of fixing spray on areas that tend to get oily or where makeup tends to fade, so experiment with different sprays.
Just be sure to follow up your makeup application with a hydrating setting spray in your beauty routine, to avoid drying out your skin, and avoid using those that contain alcohol.
Can I Use Both Setting Powder and Setting Spray?
Whether you're getting ready for a big event or just want your makeup to last all day, setting powder and setting spray can help ensure that your look stays in place. But can you use both?
Generally, setting powder should be applied before setting spray. This will help the powder to distribute evenly and prevent any clumping.
Once the powder is in place, you can then mist your face with the setting spray bottle.
The refreshing mists will help to keep your makeup intact and prevent your makeup from sliding off during the day.
If you're using a powder foundation, you may find that using both setting loose powder and setting spray provides the best results.
First, apply the powder foundation as normal and then dust on some setting powder. Next, mist your face with your favorite setting spray.
Using your setting spray after makeup will help to lock in the foundation and give you a long-lasting, matte finish with your powder products, for long-lasting makeup wear.
What Are The Key Ingredients Within Setting Spray And Fixing Sprays?
Setting spray and fixing sprays are often used interchangeably, but they actually serve two different purposes.
Setting spray is used to keep your makeup in place throughout the day, while fixing spray is used to seal in your makeup and prevent it from smudging or running.
Both types of spray typically contain Dimethicone PEG-7 Phosphate, Polyhydroxystearic Acid, and Glycereth-5 Lactate. Dimethicone PEG-7 Phosphate is a silicone-based ingredient that helps to create a barrier on the skin, preventing makeup from smudging or transferring.
Polyhydroxystearic Acid is a fatty acid that helps to bind makeup to the skin and prevent it from creasing or fading.
Glycereth-5 Lactate is a humectant that helps to keep the skin hydrated and prevents makeup from drying out or cracking.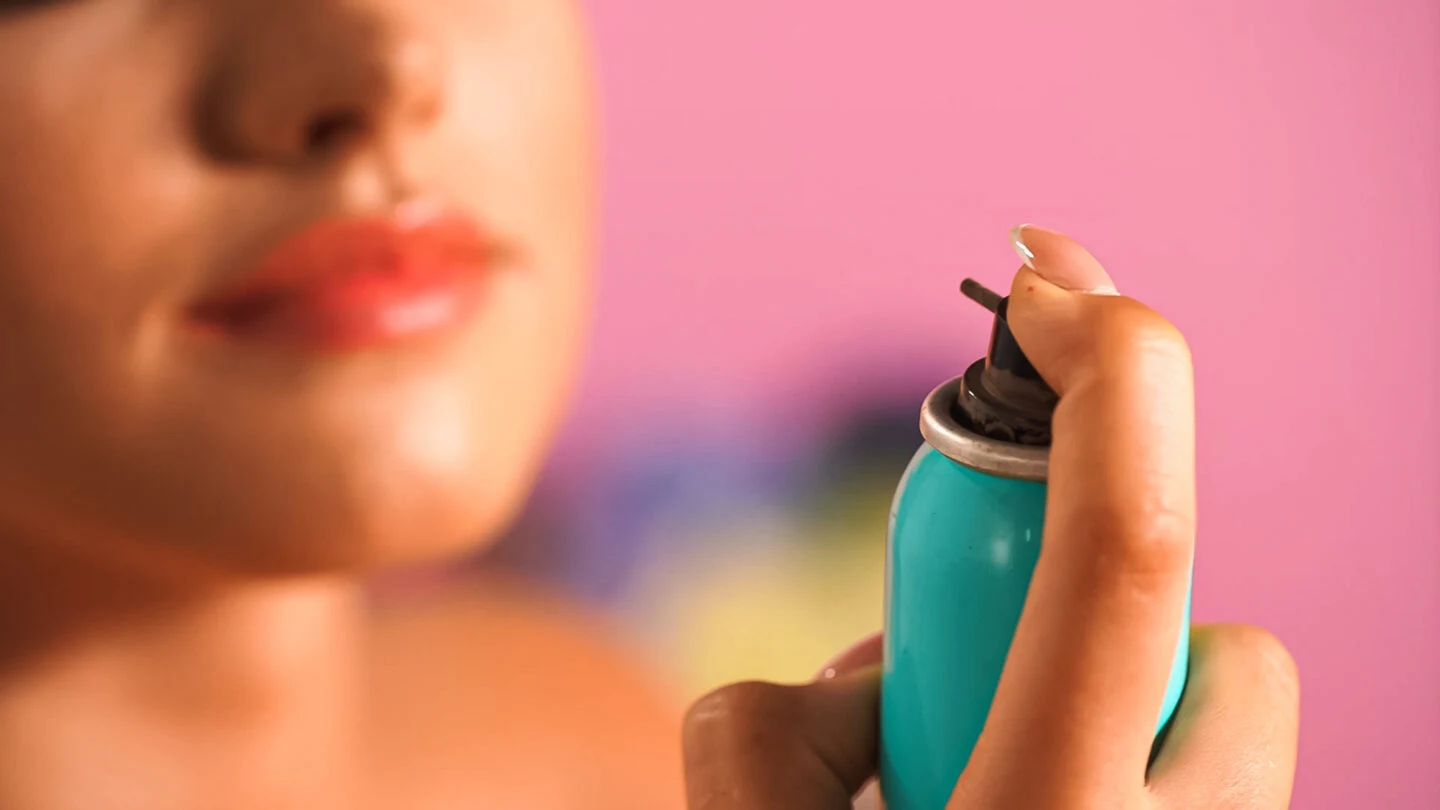 What Goes First Setting Spray or Finishing Spray?
Setting spray should always come first when using product in your daily makeup routine. Setting sprays help keep the makeup from smudging, fading or creasing throughout the day.
Makeup artists recommend them, as they help lock in all of the products that you've applied and can act as a barrier between them and your skin for added protection.
When spritzed onto your face before applying makeup, setting spray can also create a more even base to work on, and it can help smooth down any lines or wrinkles in the skin before they are covered up with foundation or concealer, giving you a much cleaner canvas to work with.
The finishing spray should be the last step after all of your makeup has been applied and blended out nicely – this is what seals everything together so that it looks flawless and stays put all day long.
Using a setting spray can also give off a dewy glow which can add dimension to your look as well as provide extra hydration to dry patches of skin.
For best results, hold the spray 4–6 inches away from your face and make sure you know where it will land, so you don't get sprayed directly in the eyes.
Spritz lightly over your entire face for an even finish and let it set for 1–2 minutes before adding any other powder products like blush or bronzer.
Summary
While both setting spray and finishing spray have their own unique purposes, they're not always interchangeable.
Setting spray is designed to help keep makeup in place throughout the day while finishing spray helps to give your makeup a natural, dewy finish.
When it comes to deciding between setting powder and setting spray or fixing sprays, you can use both together for the best results.
First, apply your setting powder, then mist your face with a setting spray and finally use a finishing spray for an extra dose of hydration and a natural-looking glow.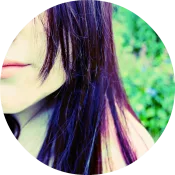 Hi, my name is Gemma, and I'm the owner of MakeupMuddle.com. I'm a true beauty obsessive, and love writing about anything to do with beauty – I have been a beauty writer since 2012.
As well as owning Makeup Muddle, I also own GemmaEtc.com, and love sharing my thoughts and feelings about the greatest (and not so great) beauty products!