The Essence spring 2020 update featured a whole host of nail care products, including a collection of Essence Nail Care Pens. They've pretty much relaunched their whole nail collection, with fourteen new treatments, top coats and base coats and they've also relaunched their range of nail pens.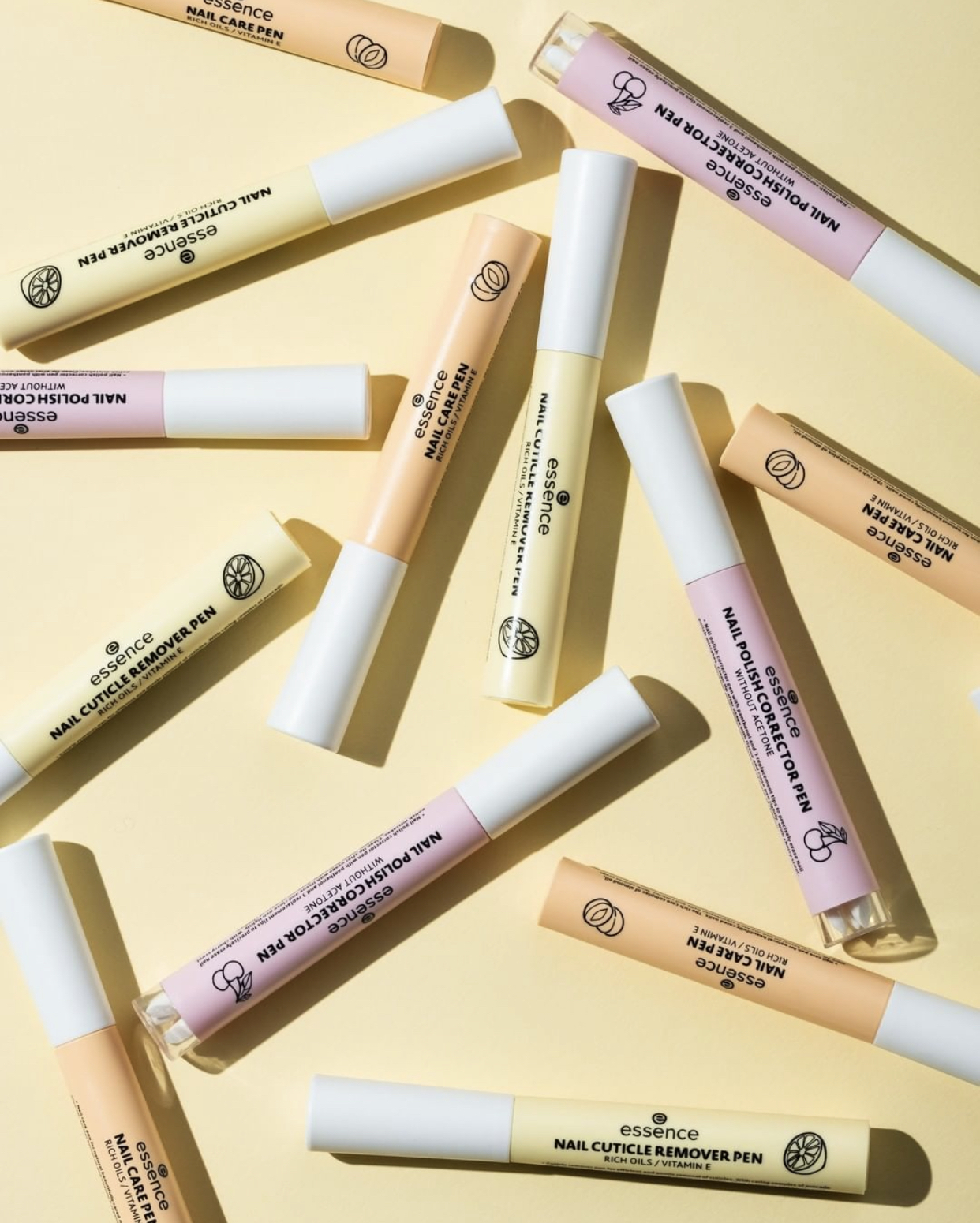 Essence Nail Care Pens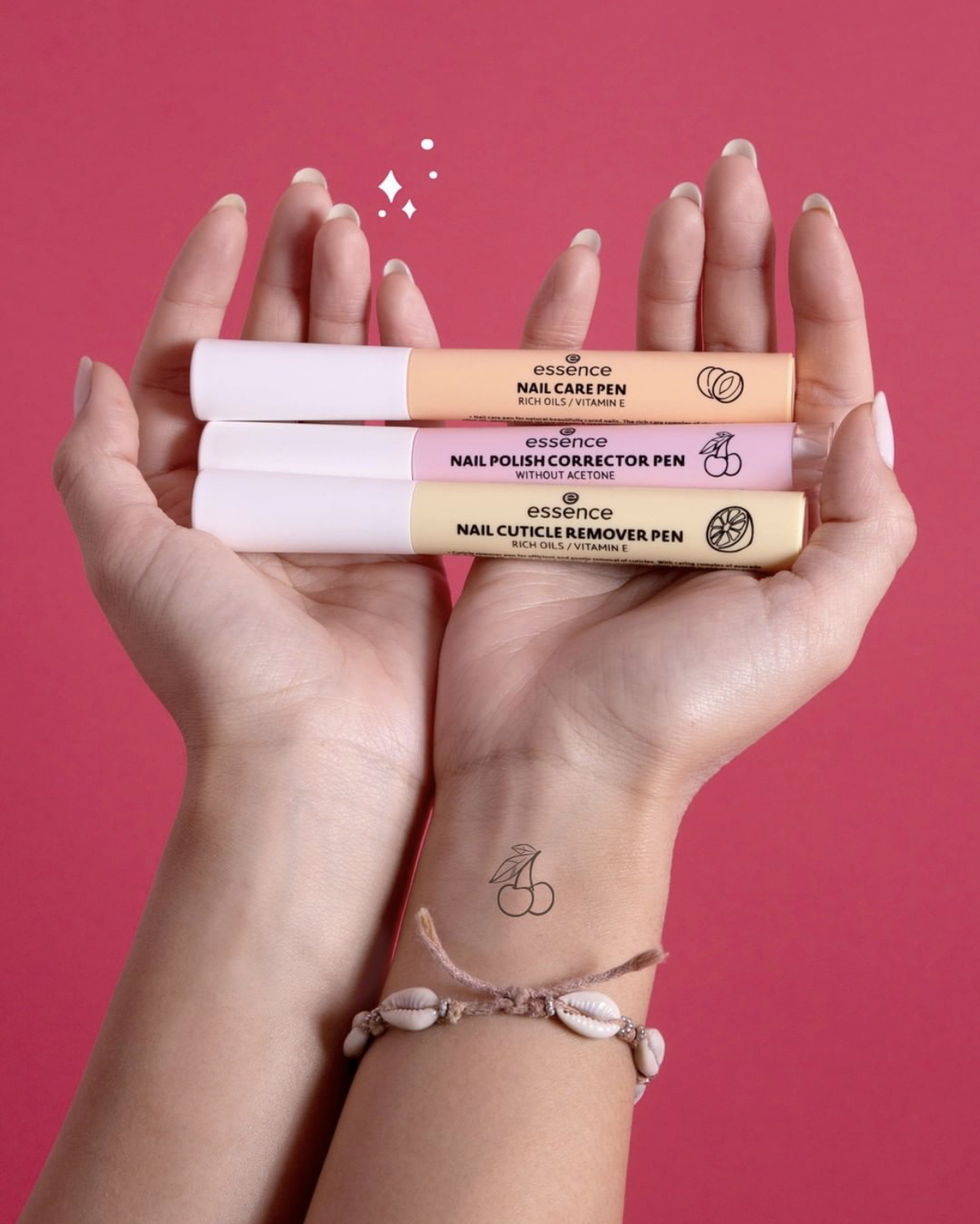 Essence have always had a range of nail pens, to condition the nails and cuticles but their new collection now features a pastel coloured theme and includes;
Essence Nail Cuticle Remover Pen – Loved by users: with the nail cuticle remover pen, every cuticle can be removed easily and effectively. The tip of the pen removes them in a gentle but effective way. A super pleasant tool for perfectly manicured nails.
Nail Polish Corrector Pen – The best solution for paint slip-ups. No matter what color and what size, the correction pen with its precise contours removes every little paint error. Super practical if you want to go fast. The pen comes with three spare tips.
Nail Care Pen – The serum of the nourishing nail care pen is dedicated to stressed cuticles and nails. Thanks to its effective ingredients, the pencil regenerates the nail picture and protects every nail type. Simply apply, massage and let it work.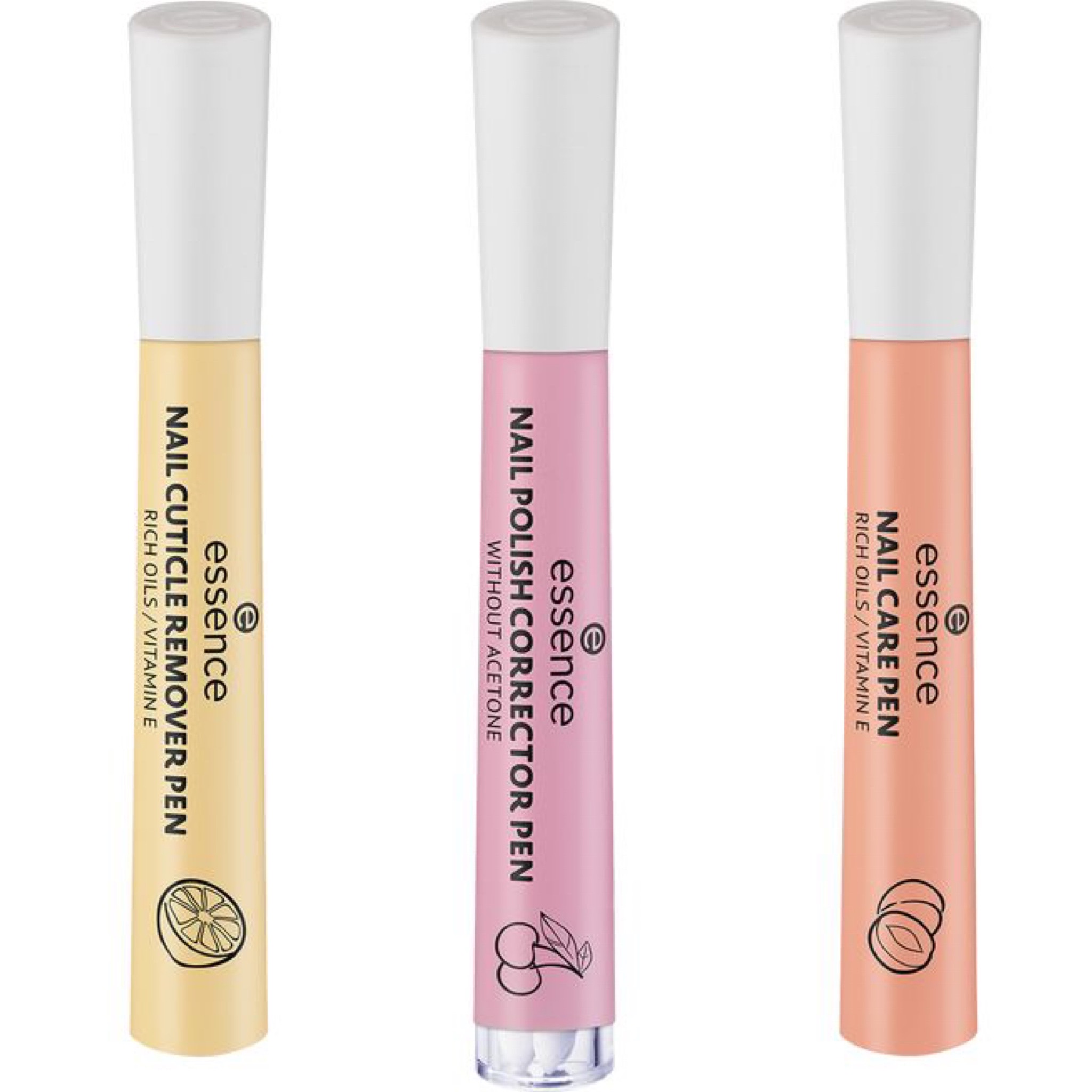 Once the revamped Essence Nail Care Pens collection launches into the Wilko website alongside the rest of the new Essence products, they'll all be priced under £2.50 which is a bargain, and they're all vegan too!
All images belong to Essence.
*This post contains affiliate links