Essence launched their new summer collection today, including their Essence Bronzed This Way Matt Bronzer.
Every summer, Essence launch a new bronzer and this year's bronzer is part of their Bronzed This Way collection.
I've already featured the Essence Bronzed This Way Eyeshadow Palette earlier today, and now I want to show you this year's bronzers.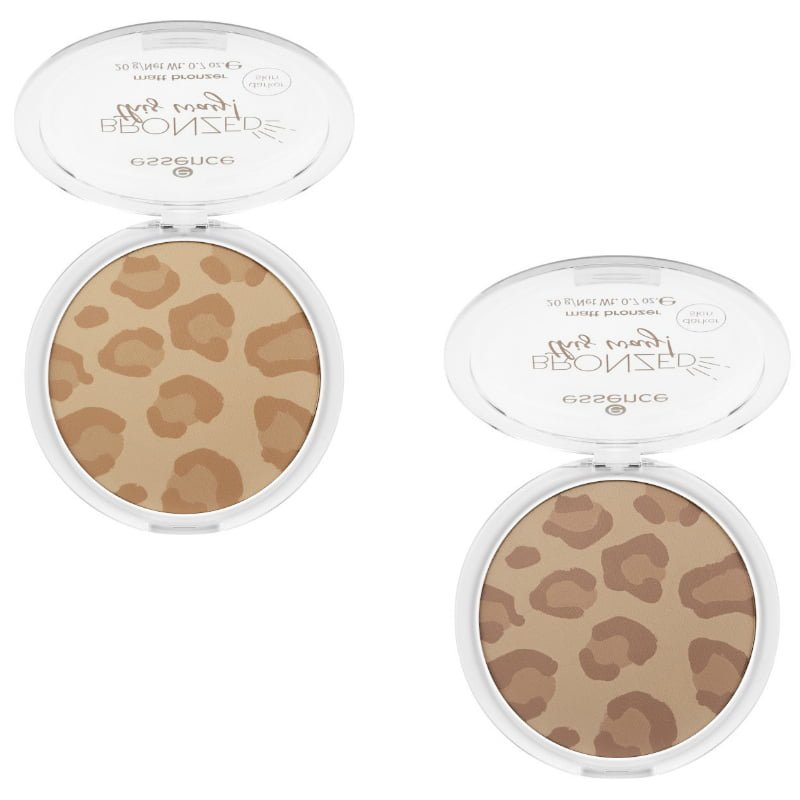 Essence Bronzed This Way Matt Bronzer
The Essence Bronzed This Way collection has a leopard print theme across the packaging designs, and these bronzers have an amazing leopard print pattern.
This isn't the first time a brand has done a leopard print design on their powders.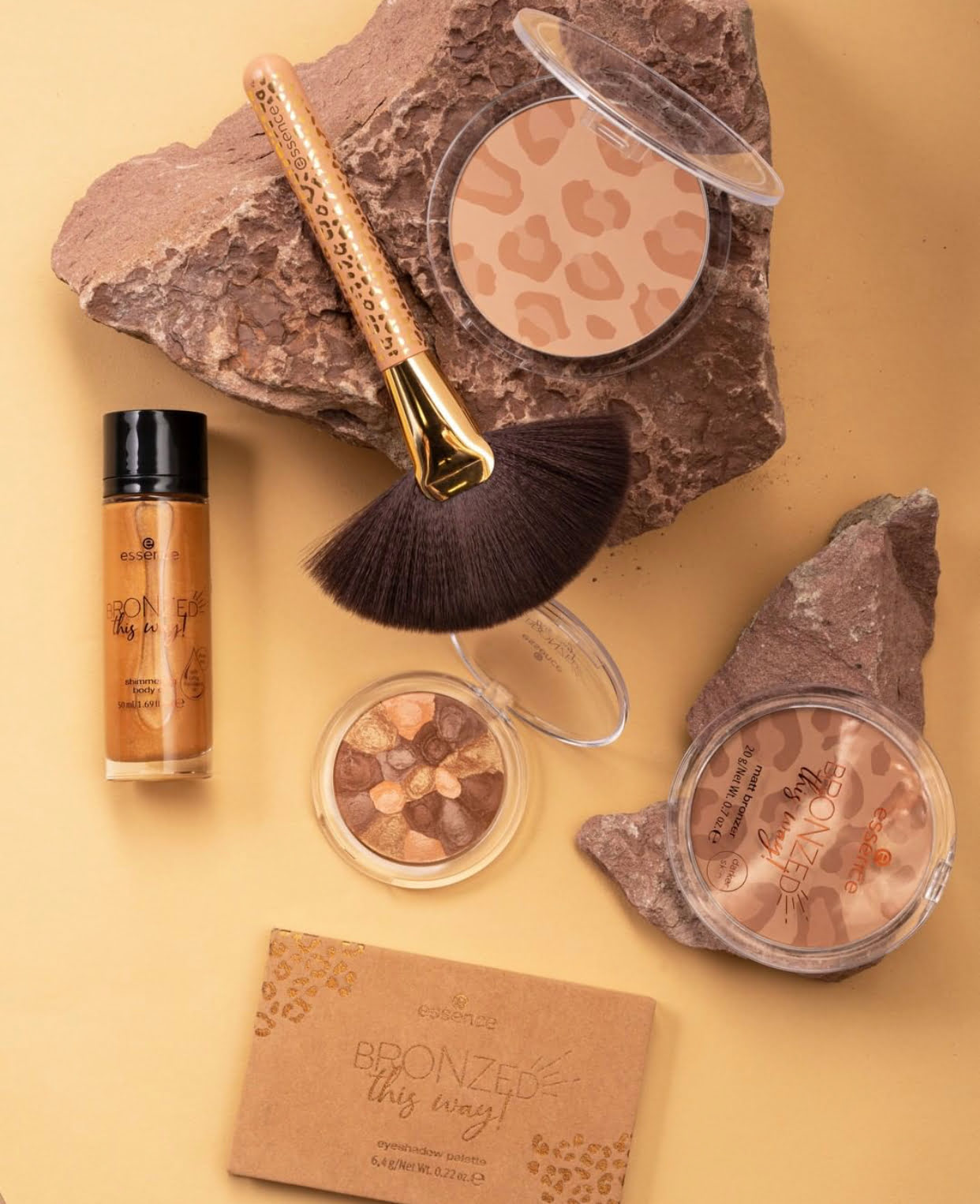 Makeup Revolution launched some Pro Glow Powders, all with different coloured leopard print patterns, and obviously the most well known one being the Too Faced Leopard Bronzer.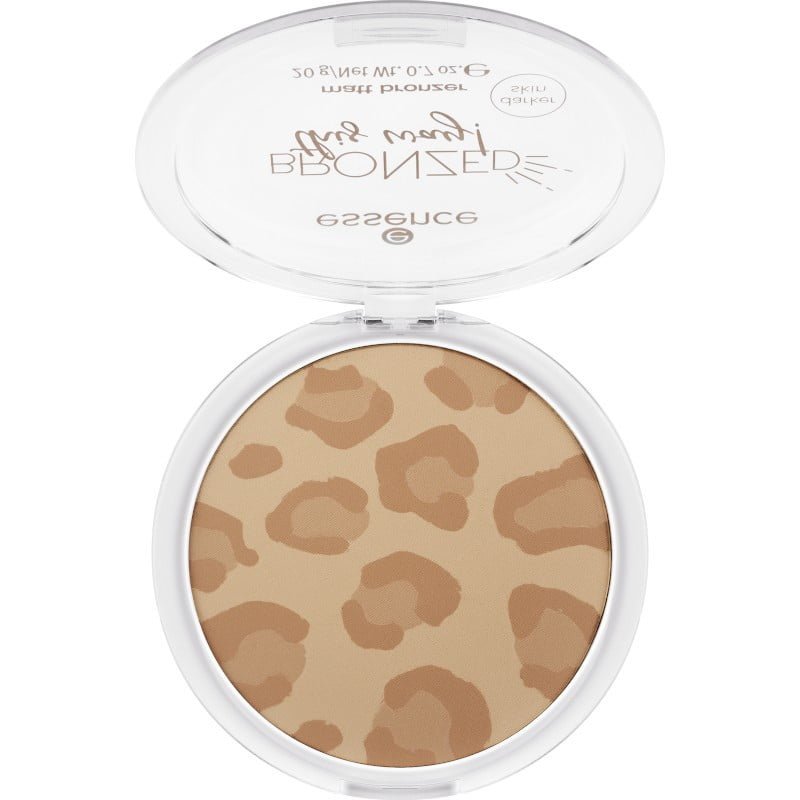 The Essence Bronzed This Way Matt Bronzer is available via Kosmetik4Less right now, but it should launch at other Essence retailers very soon.
The bronzer is only €3.95, but it contains a very generous 20 grams of product, within a clear plastic compact.
The larger compact size, means it could work well for use on the face and on the body too. Like the name suggests, the bronzer has a matte finish and is available in two different shades.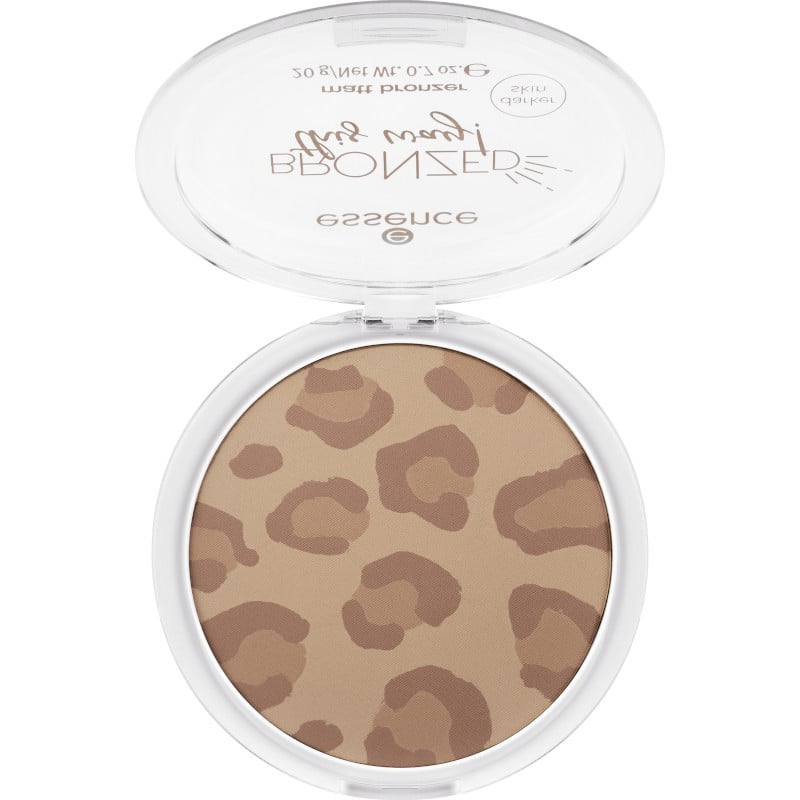 The two shades on offer for the Essence Bronzed This Way Matt Bronzer are; 01 Catching The Sun and 02 Roaring Sun.
The Catching The Sun shade is a lighter, warm golden brown with warm darker brown leopard spots, and the Roaring Sun shade is considerably cooler toned in comparison.
It's also darker, with deep cool toned brown leopard spots. There's no mention online, but normally Essence fragrance their summer bronzers with a delicious coconut scent, so I expect both of these fabulous budget friendly bronzers to have the same coconut scent.
All images belong to Essence.
*This post contains affiliate links